Food & Drink
A Perfect Spring Brunch Menu From Chef Thea Baumann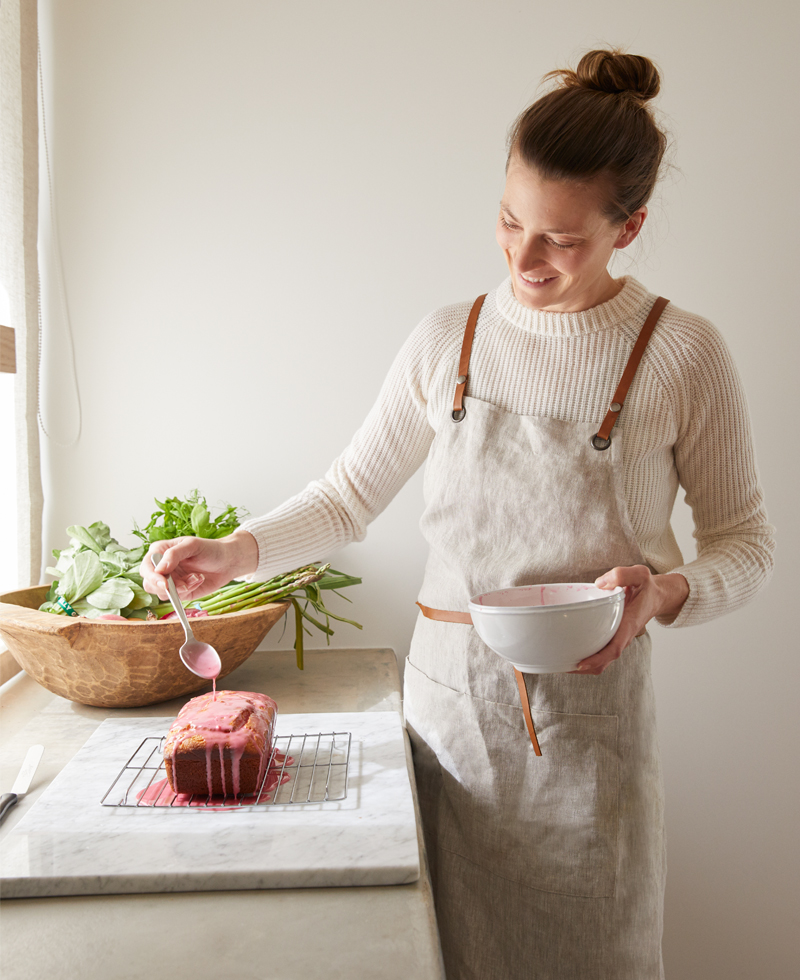 Thea Baumann
has got some serious culinary cred. She's the former food editor at Goop, has a Diplôme de Cuisine from Le Cordon Bleu (for the rest of us, that's the big leagues), and co-authored
It's All Easy
 with Gwyneth Paltrow, the cookbook turned bible for home cooks everywhere. This gourmand shares her story and lets us in on delicious spring recipes that have us planning our next meal al fresco.
Rip & Tan: How did you get into cooking professionally? What was the journey like from culinary school to food editor at Goop to your current project, Short Stack?

Thea Baumann: I guess I got into cooking professionally because it was the first thing I was both good at and really cared about, so it felt like something worth pursuing. After college, I went to culinary school in Paris, then bounced around doing almost every cooking-related job you can imagine. I did stages (a fancy French word for internships) at high-end restaurants, was a line cook and pastry chef, cooked for startup companies in San Francisco, started a catering business, was a private chef, became the food editor at Goop, co-wrote It's All Easy and worked on a couple more cookbooks there. Now I'm using all of that experience to develop recipes, teach cooking classes, help other people write cookbooks, and create really fun food content through my new(ish) venture, Short Stack.

Rip & Tan: What is your go-to recipe?

Thea Baumann: I make a version of Deborah Madison's red lentil soup with lime all the time. It's so quick, easy, cheap and incredibly delicious. It's also something my husband and 2 year old will both happily eat and I almost always have all the ingredients in my kitchen already.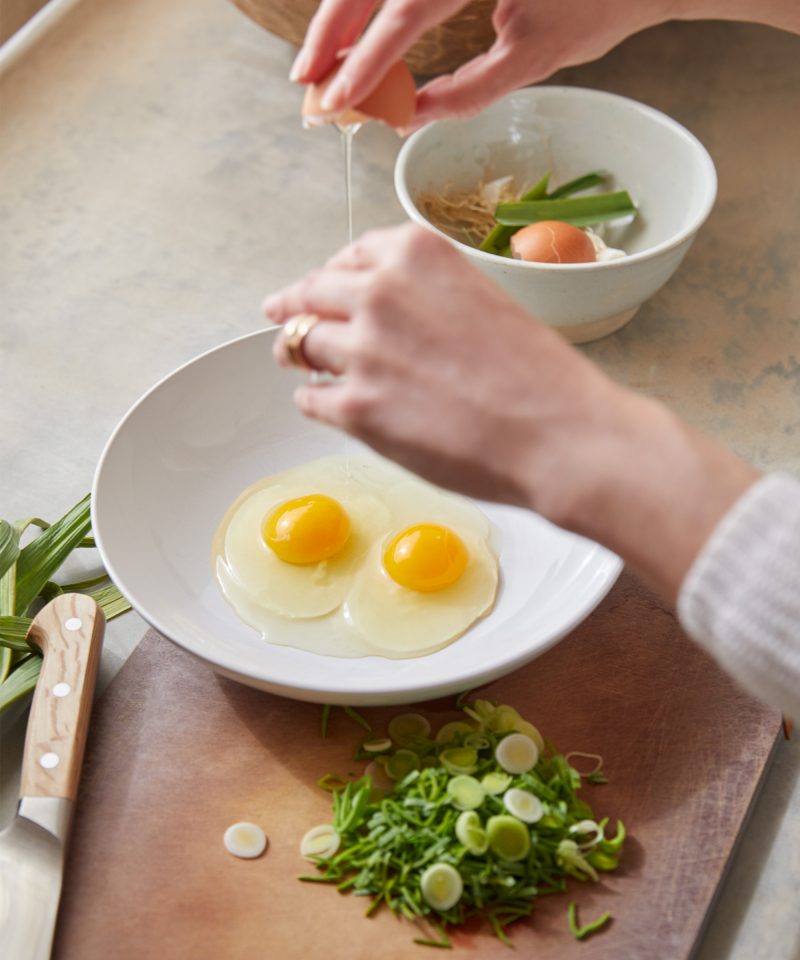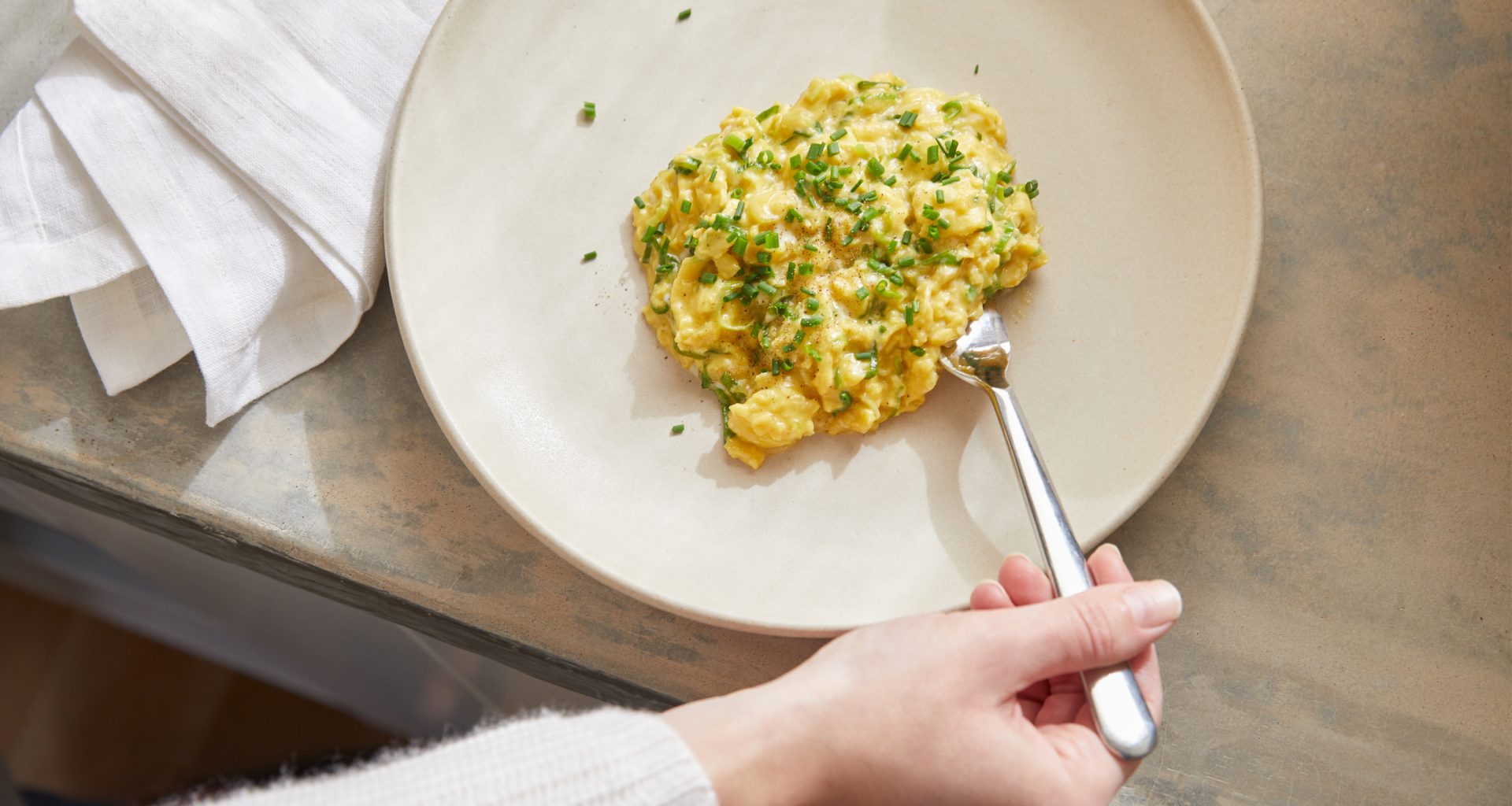 Rip & Tan: Has becoming a mother changed the way you cook? What's ok to buy pre-made and what should always be homemade?

Thea Baumann: Sooooo much! I used to refer to all my recipes as "easy" because they felt really easy to me, a young cook with time to menu plan, shop, prep, clean the kitchen and not even think about it. Now I'm constantly looking for ways to extract the most amount of flavor while putting in the least amount of effort, quite simply because, with three small children and a job, I just don't have time to cook the way I used to. I still try to find pleasure in cooking and only make things that I'm excited about eating, but I've had to become way more efficient.

As far as what's ok to buy pre-made and what should be homemade, I always make salad dressing (it's cheaper, way more delicious, and isn't packed with sugar like the store bought stuff), but the rest is a real mix. Sometimes my husband makes incredible sourdough from scratch, sometimes we're eating English muffins from Costco. Sometimes I've got a bunch of homemade chicken stock in the freezer, but mostly I'm using those questionable tetra packs like everyone else. I guess my philosophy is, anything homemade will always taste better, but whatever corners you have to cut in order to make cooking—rather than ordering takeout every night—doable, should absolutely be taken, with zero guilt.

Rip & Tan: What should home cooks always have in the fridge or pantry?

Thea Baumann: Fridge: Dijon mustard, anchovies, eggs, butter, soy sauce, white wine (for cooking and drinking), and a good cheese or two (in case dinner is running late)

Pantry: Cheap olive oil for cooking, good olive oil for finishing (if you're fancy), diamond crystal kosher salt for cooking, maldon or jacobsen flaky salt for finishing (even if you're not fancy), a few good vinegars (I usually have sherry, red wine, and champagne), tahini, some rice and grains, dried and canned beans…that's a pretty good start.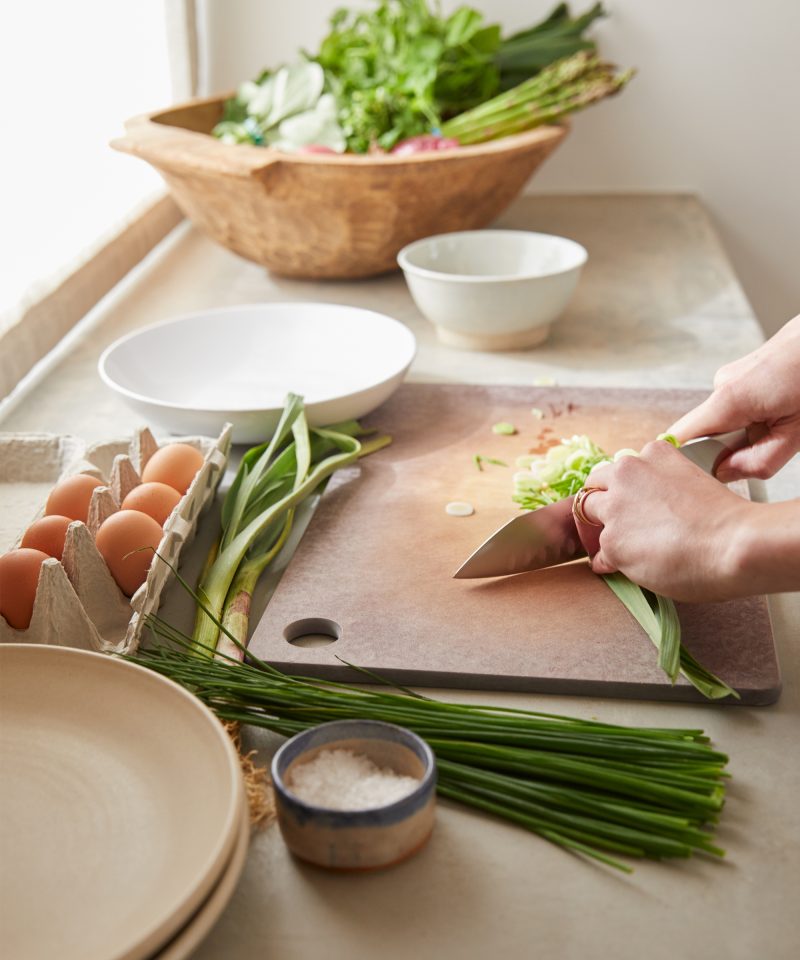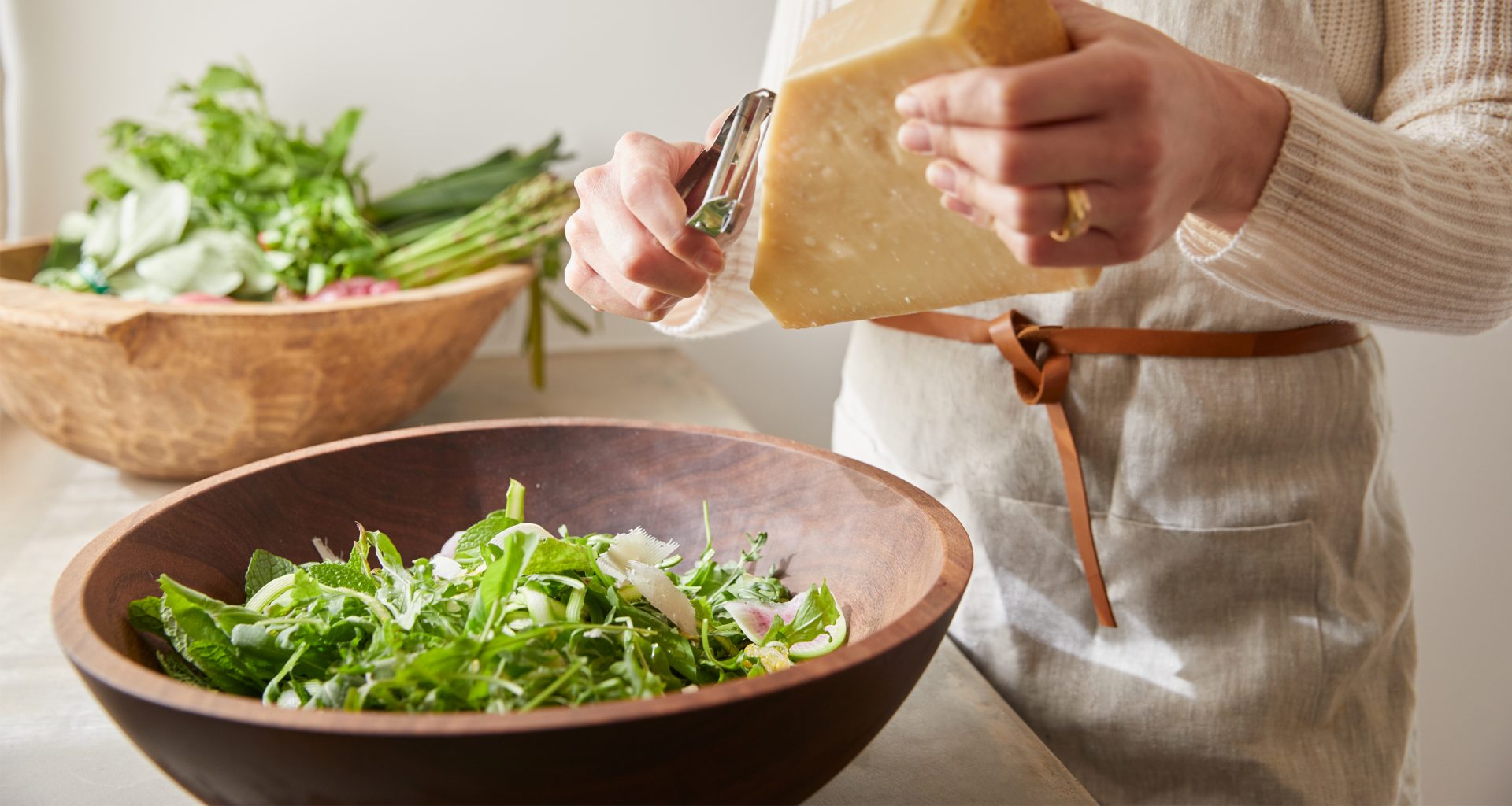 Rip & Tan: What are the cookbooks you reach for most often?

Thea Baumann: The Flavor Bible by Karen Page and Andrew Dornenberg and anything by David Tanis or Skye Gyngell. Also currently obsessed with Odette Williams' Simple Cake and Susie Theodoreau's Mediterranean.

Rip & Tan: Tell us about your newest project, Short Stack!

Thea Baumann: My business partner Alex and I started Short Stack last spring because we didn't see anyone in LA making beautiful, affordable food video content and we knew there was a need for it. A lot of the video content out there is either being shot on iPhones or in studios with a large crews and lots of equipment. While both of these options can look great, a lot of companies want something a little more produced than the iPhone option but can't afford the big budget stuff. With our shared skillset of food styling, recipe development, shooting, directing, and editing, we offer something in the middle, which has proven to be a sweet spot for lots of clients, particularly young, emerging brands.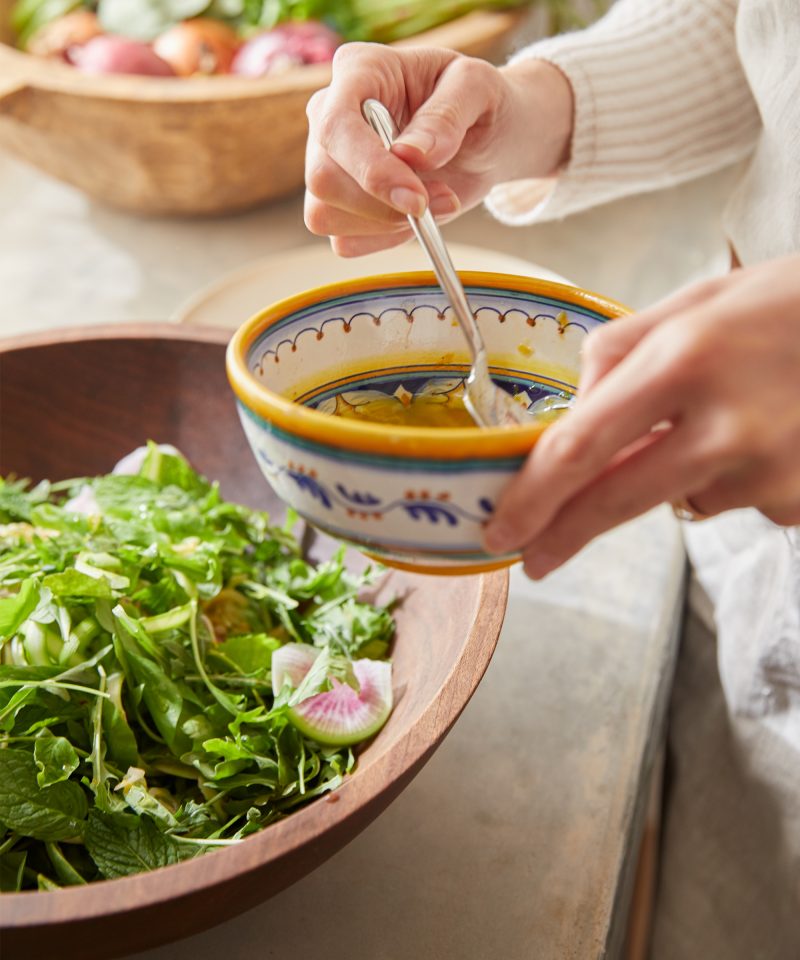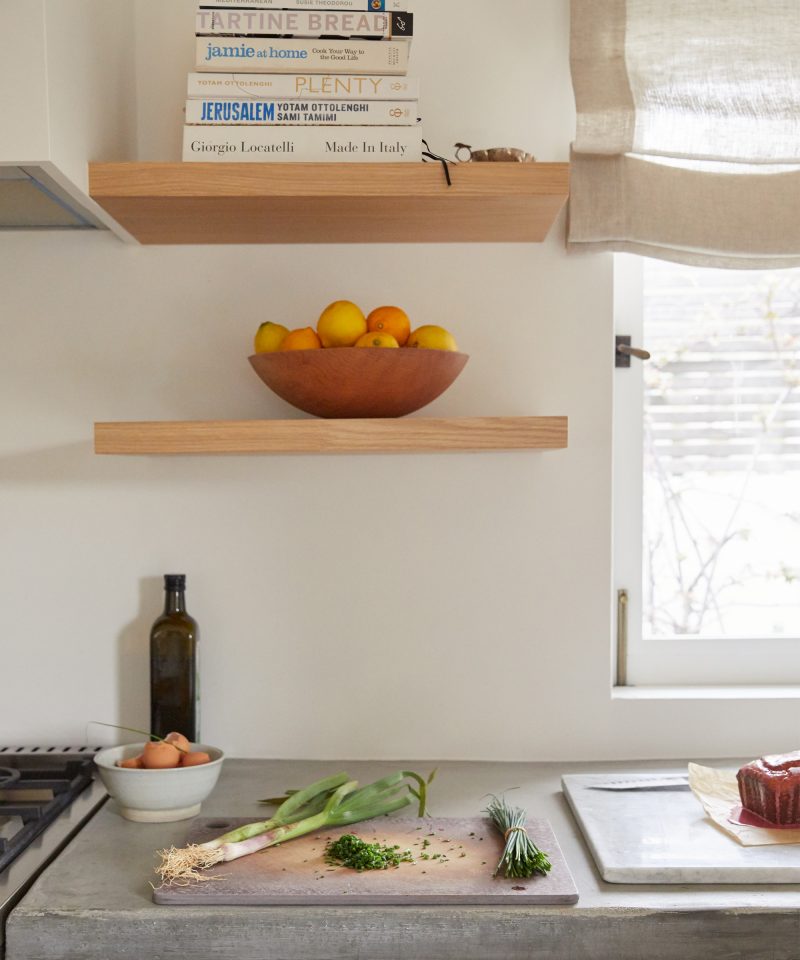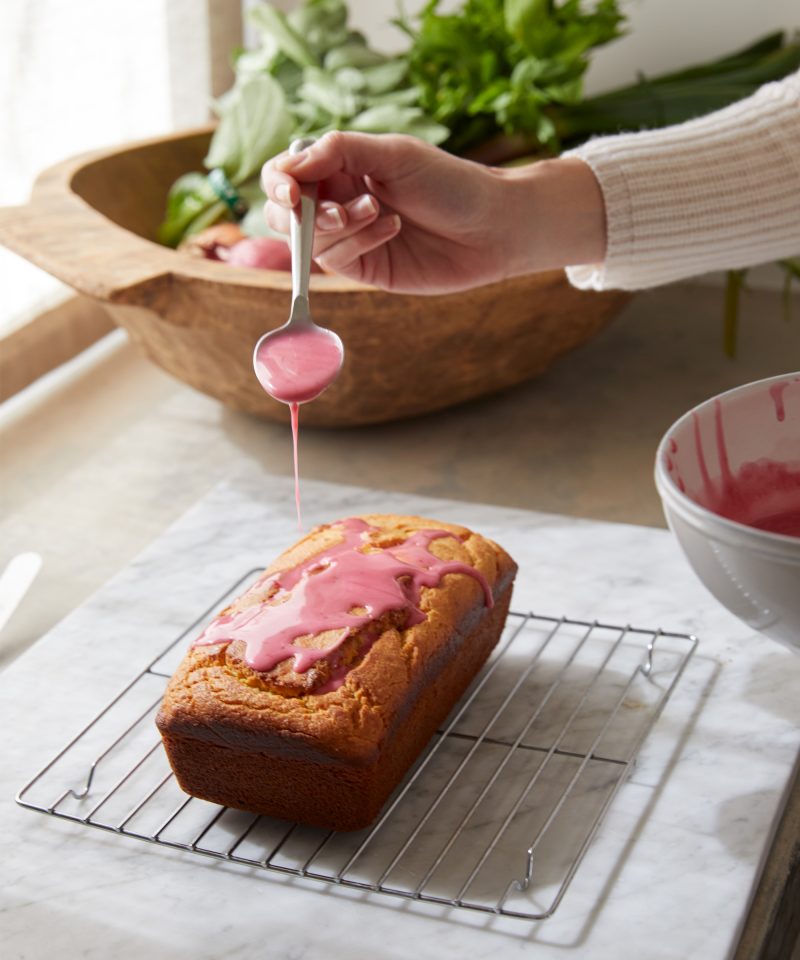 Rip & Tan: What is the process of developing a recipe like? How do you ensure that it's not the same as something else out there?

Thea Baumann: When I first started developing recipes, I was really concerned about being original—I wanted every recipe I wrote to be completely new and mind-blowing. With experience, though, I've come to realize that you don't necessarily have to reinvent the wheel every time. I still try to keep things new and use seasonal ingredients to inspire fresh ideas, but now I place a lot more emphasis on making sure the directions are super clear, the flavors are just right, and the recipe itself is as foolproof as possible. There are probably a million roast chicken recipes out there, for example, but I never tire of seeing how different cooks make their perfect version.

Rip & Tan: Describe your perfect day of food in LA.

Thea Baumann: Ooooh, this is tough. But one perfect food day would be…walk up the river path to La Colombe for a latte, have breakfast at La Abeja (a delicious mom and pop Mexican restaurant on Figueora), lunch at Honey Hi, an afternoon piece of carrot cake from Joan's on Third (I will never understand people who don't like carrot cake), and home for a little BBQ of grilled steak and chicken with salsa verde, some salad, maybe some bruschetta, and pavlova for dessert.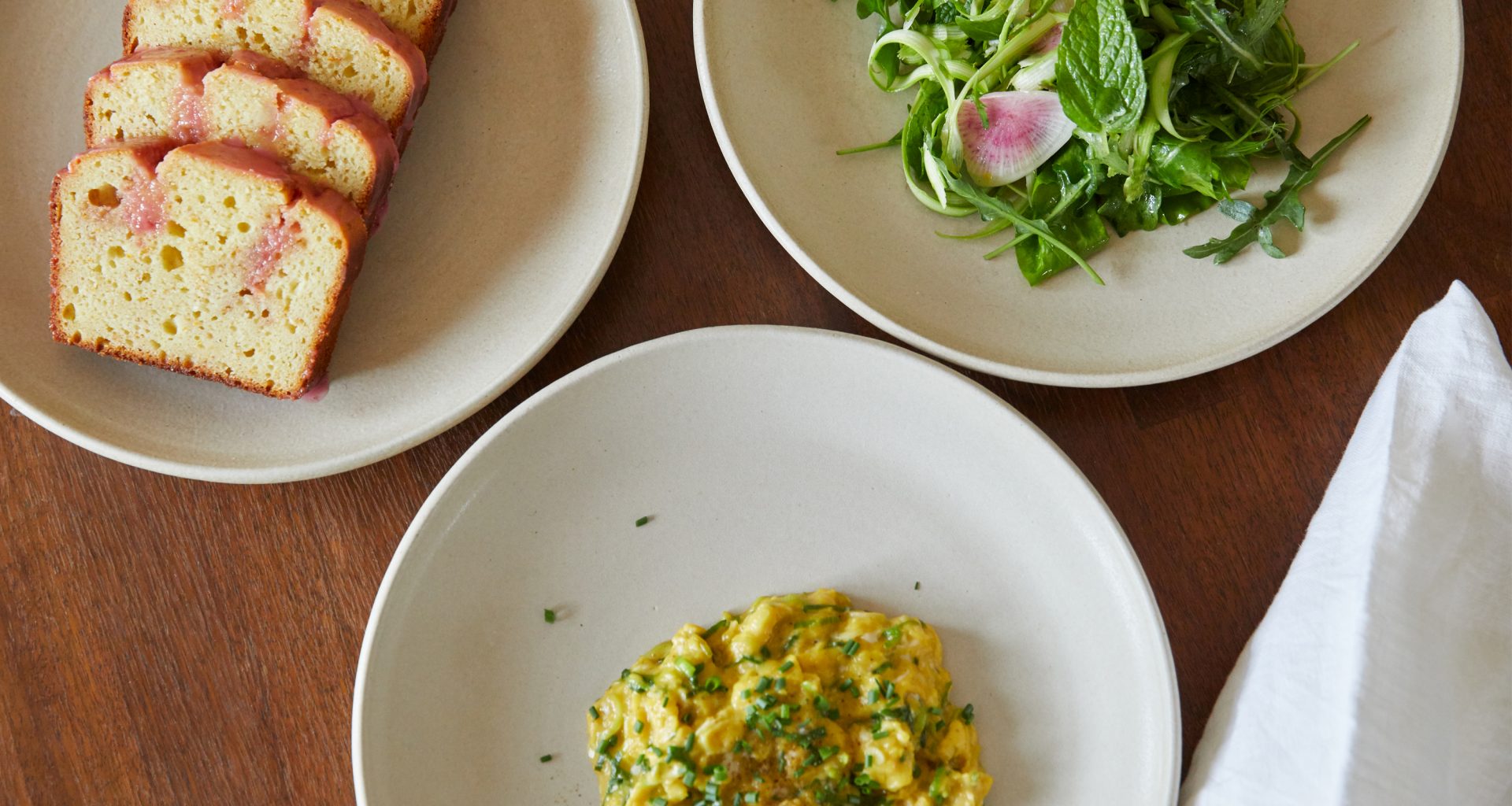 Shaved Asparagus and Arugula Salad with Mint
Soft Scrambled Eggs with Green Garlic and Chives
Blood Orange, Almond, & Yogurt Cake
Recipe
Shaved Asparagus and Arugula Salad with Mint
Servings: 4-6 people
Units:
Ingredients for the dressing:
1 small shallot diced
Zest and juice 1 meyer lemon

1/4 cup

59 ml

olive oil
salt and pepper to taste
Ingredients for the salad:
1/2 bunch asparagus
1 small small watermelon radish shaved into wheels on a mandolin
2 large handfuls (about 4 oz) baby arugula
1 handful fresh mint leaves

1/3 cup

79 ml

shaved parmesan
salt and pepper to taste
-First, make the dressing. Combine shallot, lemon zest, and lemon juice in a small bowl. Slowly drizzle in the olive oil, whisking constantly to emulsify. Season to taste with salt and pepper.
-Use a peeler to shave the asparagus into long ribbons and place in a bowl of ice water.
-When ready to serve, drain the asparagus on a clean dishtowel, making sure there is no extra water.
-Transfer the asparagus to a large salad bowl along with the other ingredients. Toss with salad dressing to taste and season with more salt and pepper as needed.