Entertaining
Bring the Garden to the Table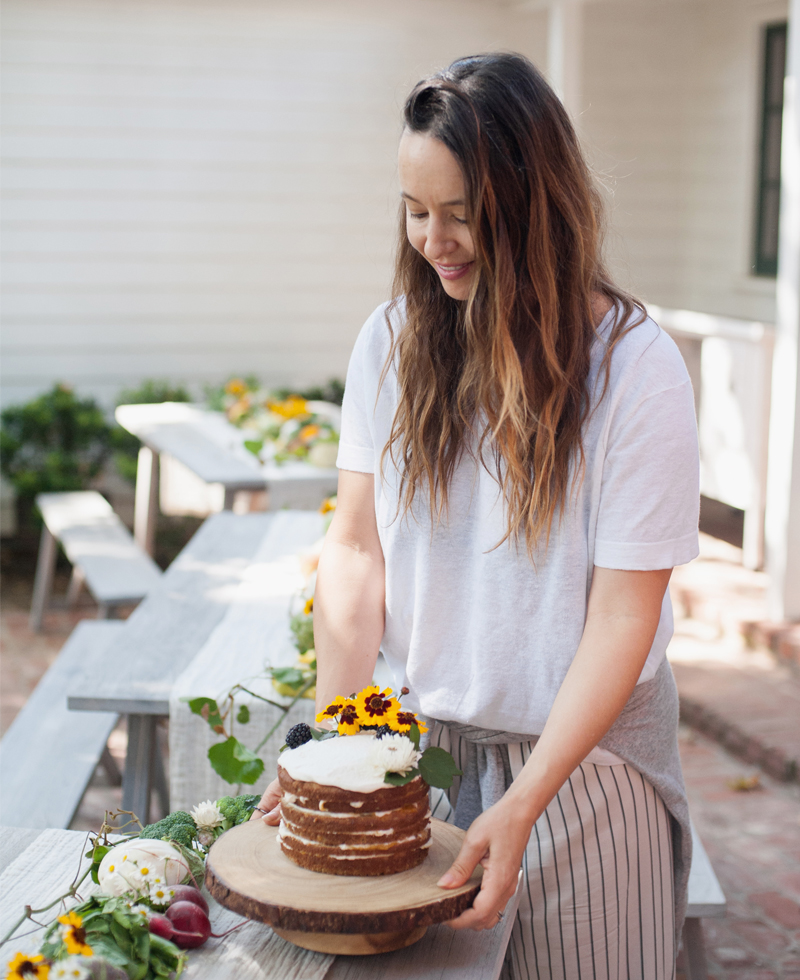 Early summer brings a long-awaited bounty of fresh produce that seem to just be springing out of the soil. While the abundance is welcome, sometimes we bite off more than we can chew—literally. If you've gone a little squash-crazy at the market or your garden flourished more than you expected, share the wealth with a garden-table party that doesn't waste a thing.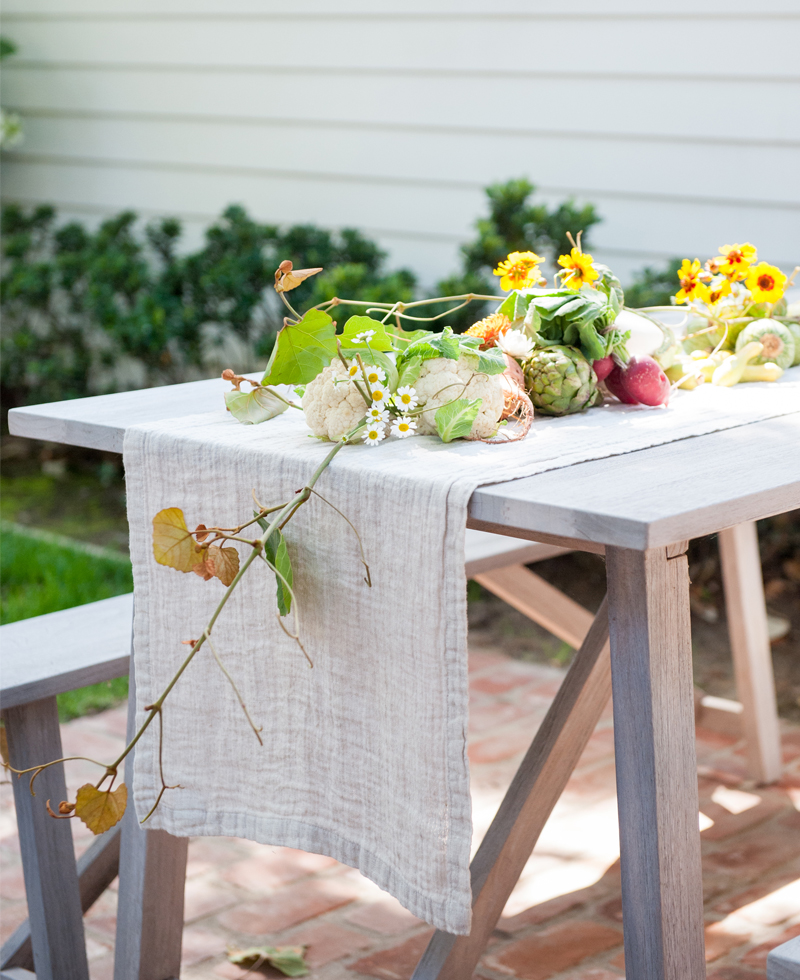 At your next summer get-together, let the oft-forgotten parts of plants share the stage with florals and tossed salads—stems and leaves are as worthy of display as flowers themselves. Don't let your extra produce go to waste; instead use what you haven't eaten yet to make an alternative arrangement that trails down the table. Florals and vines weaved in with the vegetables compliment the wild, plentiful spirit of the vegetal table. Black eyed Susans, proteas, and wax flowers are spindly and wild, and add to the spirit of the table.
And here's a tip: if you don't stumble upon this party trick by accident and want to recreate this theme intentionally, look to the grocery store or farmer's market prices to see what's best that time of year. Vegetables are least expensive when they're in season and thus at their peak nutritional value—so the summer months when fresh produce is bountiful is the perfect time to try out this theme. Taking this practice with you throughout the year is the best way to make the most of your wallet and get the best quality produce in your diet.
Don't forget the sweets! Cakes by Sweet Laurel are the perfect addition to an earthy summer tablescape. The desserts are both decadent and wholesome, made with all-organic ingredients including dates and maple syrup as sweeteners and almond flour instead of white. The plentiful theme touches every corner here, with flowers and berries adorning the top layer of these rustic-chic naked cakes. Make it a DIY: you can find Laurel's recipes in the recently released
Sweet Laurel Cookbook
, and decorate yourself with berries and edible flowers like hibiscus, lavender, pansies, and violets.