Living
Better in Leather: Built-to-Last Accessories for the Home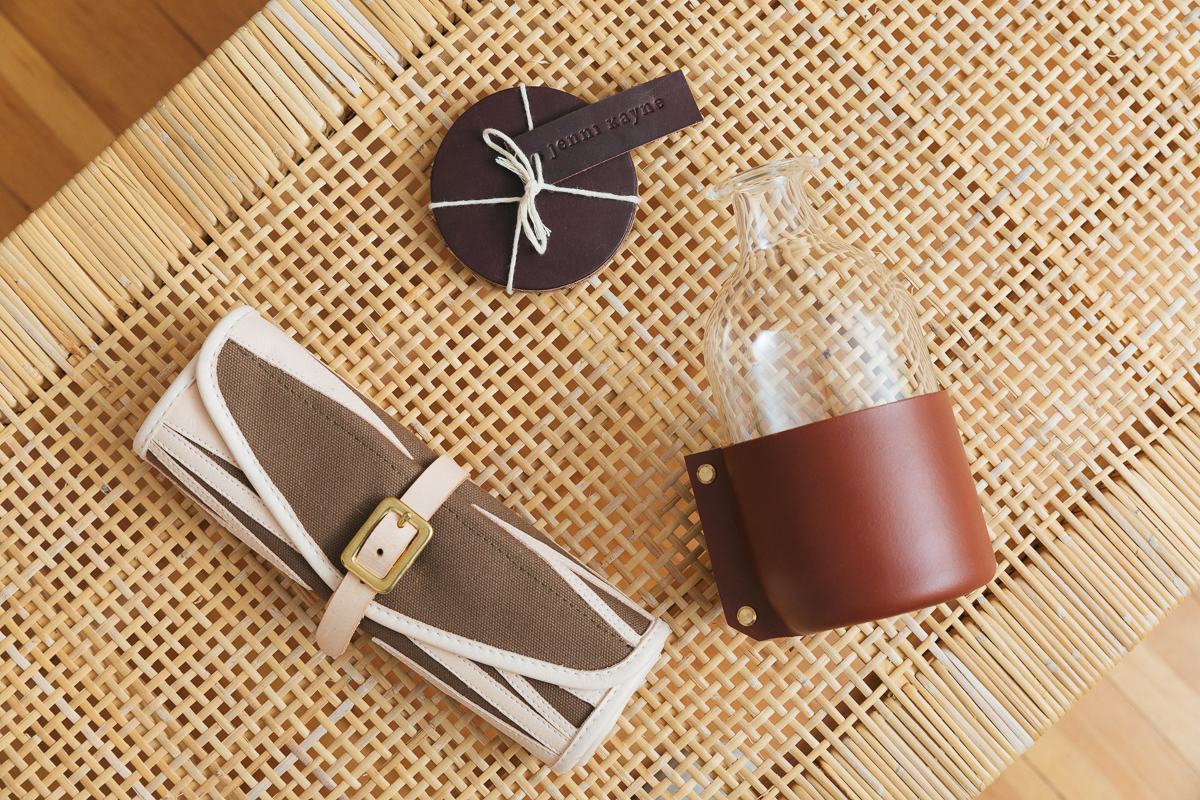 From cleaning and gardening tools to storage bins and food containers, there are so many stylish alternatives to utilitarian household products these days. Not only do these elevated options help you reduce your plastic consumption, but they also tend to last a really long time, which makes life easier. We have a few beautiful leather home accents in our collection right now that are the perfect example of this type of swap.
Simon Hasan's leather-wrapped glass bottles are an investment compared to an ordinary plastic bottle or jug, but they really enhance every space and surface they inhabit. The leather can be easily removed and the laboratory-grade borosilicate glass is less easily broken than ordinary glassware. You can even add a natural cork top to make the jug airtight.  I use mine to serve water on our dinner table each night. 
I love our Italian leather coasters on an outdoor or indoor table, too. They add a richness and warmth to any setting while doing their part to protect surfaces that are easily stained. Unlike paper or plastic these coasters only look more beautiful with age and use—and unlike glass or marble, they're bendable and weightless. 
We also have some specialty items in leather from furniture-maker Andrew McAteer that make great gifts and are simply useful to own. His canvas and leather game roll is perfect for trips or to keep at the ready in your family room. The handy, compact set lets you play backgammon, chess, or checkers at a moment's notice. I also love his blanket strap for picnics, beach trips, and outdoor movies. Not only does it look great, but it's helpful for when you're setting out a spread for several people and have a lot to carry. You can even adjust the straps for your little ones to carry their sleeping bags on an overnight or camping trip! XXJKE