Wellness
The Unexpected Beauty Essentials You Already Have in Your Pantry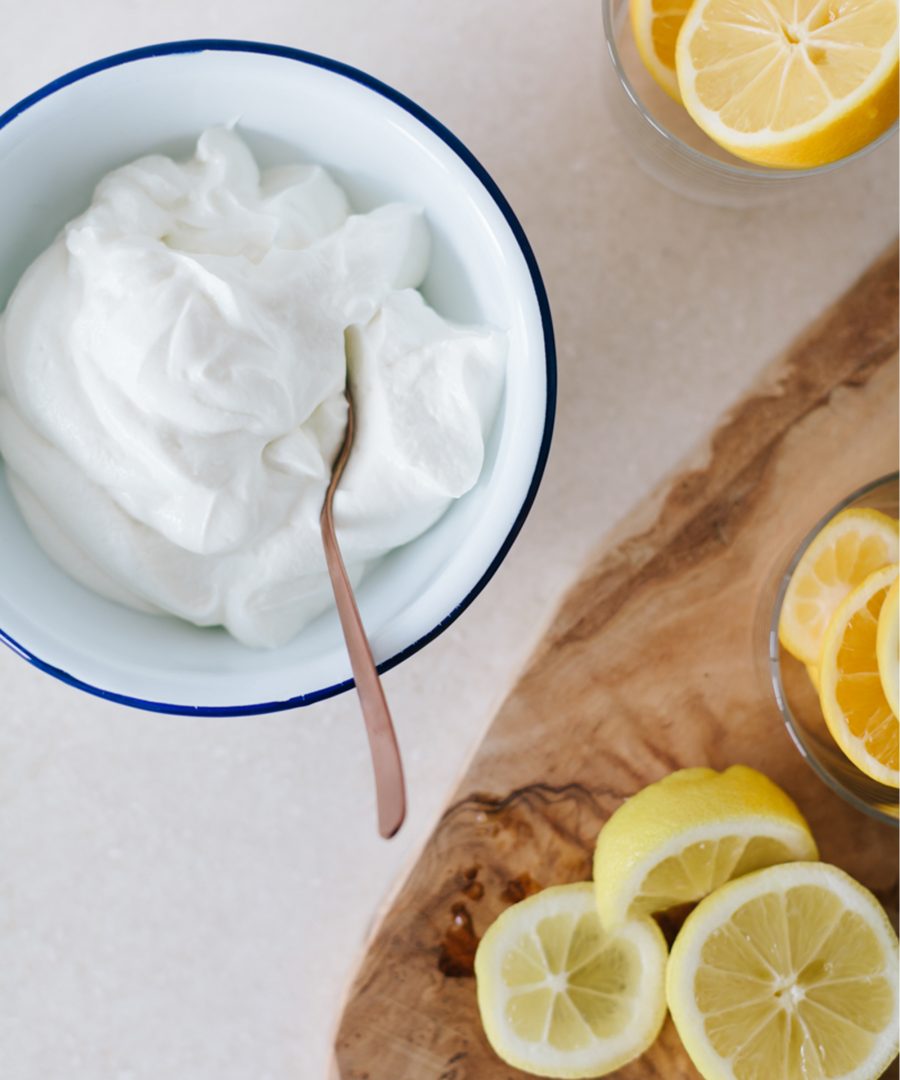 Our motto? When in doubt, let nature figure it out. In terms of beauty, that translates to a routine that's mostly (if not all) natural, full of products that rely on the power and active essentials of the world around us. In a pinch–or in general–these are the skin and body care essentials you already own that will transform your
wellness routine
. From skin soothers to moisture boosters, these already-purchased beauty heroes cost nothing more than a little time. Trust us when we say you won't believe you had them right beneath your fingertips.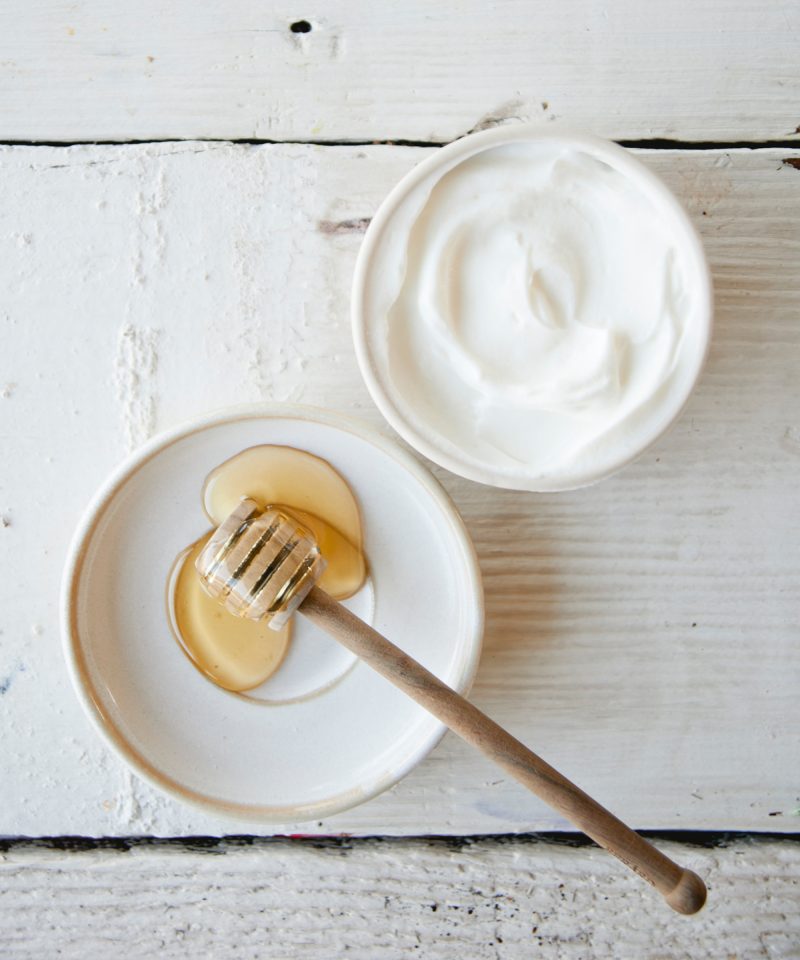 When your favorite face mask has run dry...
Manuka honey (regular honey, too) makes for the sweetest moisturizing face mask—the sugars in honey work as natural emollients, plumping your skin and leaving you with a radiant glow. Combine two tablespoons of the sweet staple with ¼ of avocado (more on this staple below!), apply the mixture to your face and let it sit for 15 minutes before rinsing away. Yogurt is another favorite find: both regular and Greek varieties contain lactic acid, which is known for minimizing fine lines and wrinkles. It's also rich in vitamin B, making it the perfect at-home mask for those days when your face needs an added boost of hydration. Mix three tablespoons of yogurt with one tablespoon of honey for a double dose of beauty, leaving the mask on your skin for 20 minutes before washing off with a warm towel.
When your locks are in need of some hydration...
We turn to avocado and eggs to craft hair masks that smooth and soften. Avocados are full of antioxidants like vitamins D and E, and minerals like magnesium and iron, while egg yolks are a superb source of nutrients and vitamins like zinc and vitamin A. The two work together to provide a frizz-fighting solution that will give your locks the luster you're after. Even better: the recipe is a breeze. Blend half of a ripe avocado and one egg yolk, whisking away until they form a paste; then simply work the mixture into your scalp and hair and let it sit for up to 25 minutes before rinsing.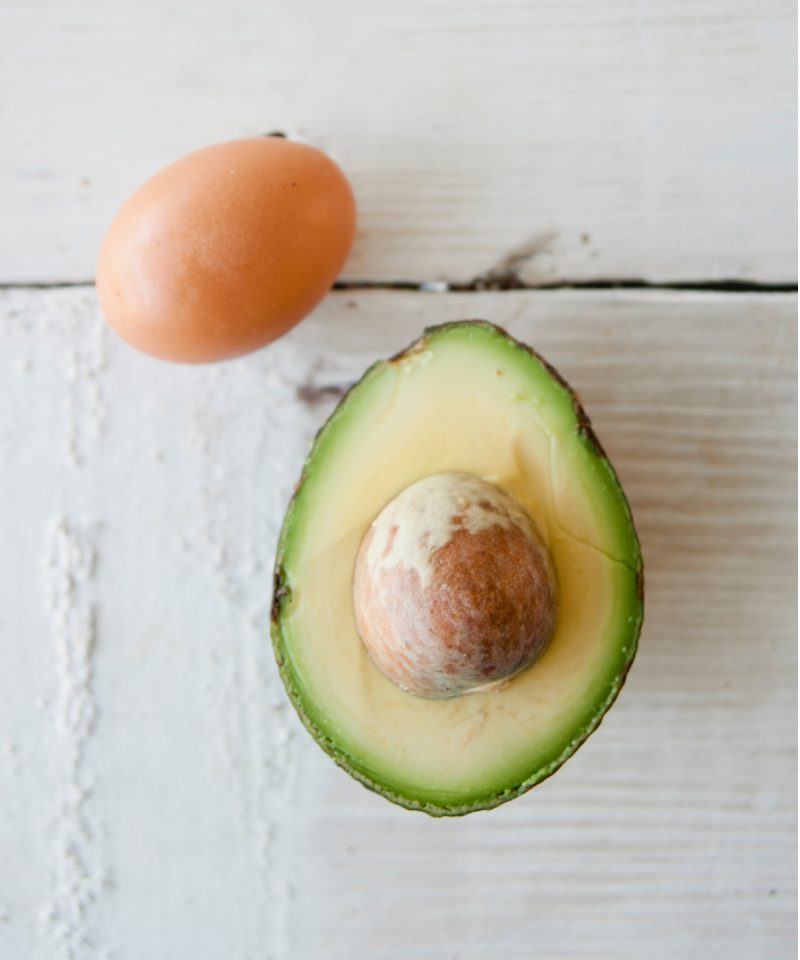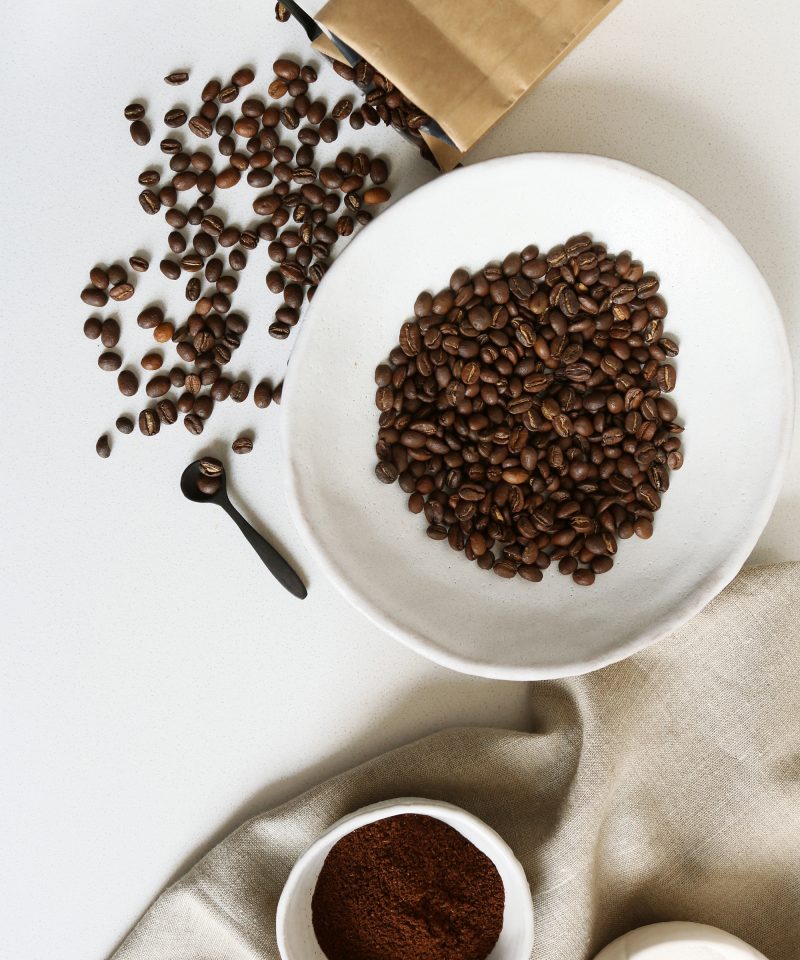 When your skin needs some additional TLC...
Coffee can provide more than just a jolt of energy. Grab the beans that make your morning roast and grind up a body scrub that's a supercharged form of antioxidants with some extra grit. The texture of the grounds helps banish dull skin, while the caffeine works as a natural way to ward off cellulite. Combine one cup of coffee grounds with six tablespoons of coconut oil in an empty jar and mix well. The next time you hop in the shower, grab a handful of your scrub and exfoliate away with the help of water.
When breakouts are extra bothersome…
Not to worry if coffee isn't your thing—matcha is here to save the day. Our go-to green drink is high chlorophyll, which can protect our skin from sun damage and reduce the appearance of wrinkles and sun spots. Make your matcha into a pore cleansing mask by combining one teaspoon of matcha powder with one teaspoon of baking soda and 2 teaspoons of water, leaving it on for 10-15 minutes. You can even use it as a toner by mixing one part matcha with six parts water—leave the bottle in the fridge to give your face a rejuvenated refresh as needed.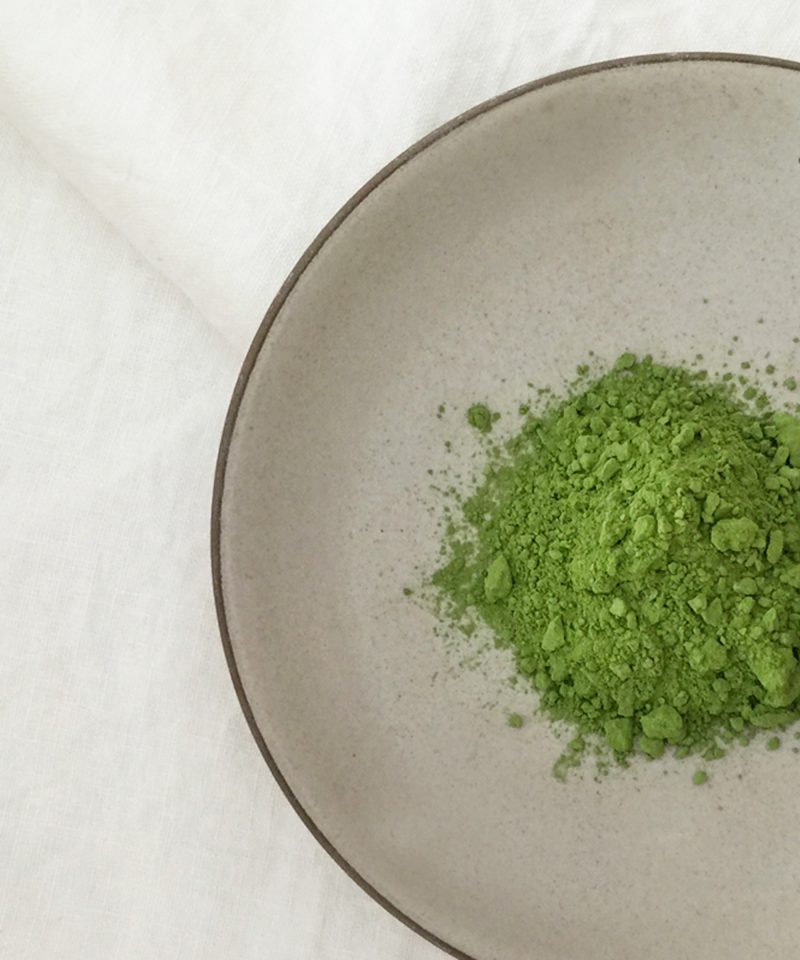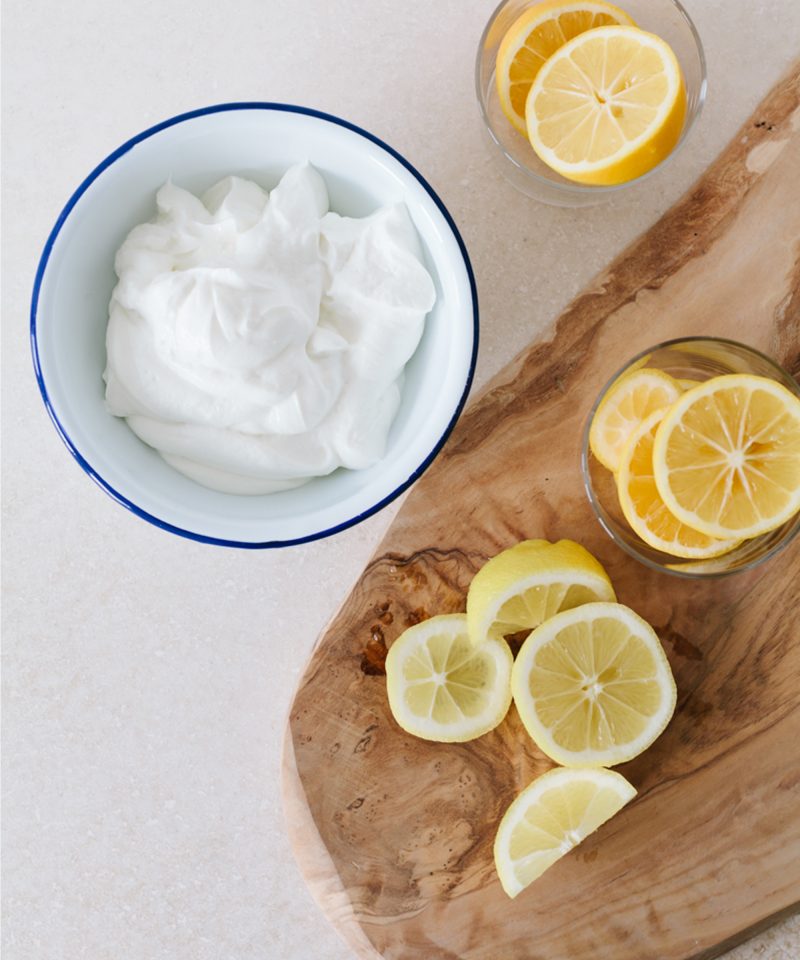 When your cleanser needs an active boost...
You know what they say: when life hands you lemons, make yourself a vitamin-rich cleanser. Incredibly high in vitamins and nutrients (and alpha hydroxyl acid), lemons can help with just about any cleansing need, from clearing up blemishes and removing blackheads to exfoliating and hydrating your complexion. One of our favorite lemon uses comes in the form of a brightening face mask that combines one egg white, 1/3 tablespoon of honey, and ½ tablespoon of fresh lemon juice. Blend the ingredients and place on your face for up to 30 minutes for a boost of brightness.
When you need a solution for anything and everything…
Coconut oil is the cure-all beauty staple that we turn to time after time. Rich in fatty acids, coconut oil is the sweetest-smelling moisturizer for both your body and face, as well as a remedy for chapped lips. Dry scalp? Let coconut oil figure things out by taking a dime-sized dollop and letting it soak into your scalp. Hair feeling a bit crunchy? Yep, coconut oil will do the trick—put a small amount in her palms and rub the oil together before running it through your lengths and ends. Needless to say, it's the hydration hero and skin saver that deserves a standing ovation. But keep this in mind: coconut oil should be used sparingly (its hydrating powers should never be underestimated), and as with any product, test it out elsewhere on your body before placing it on your face.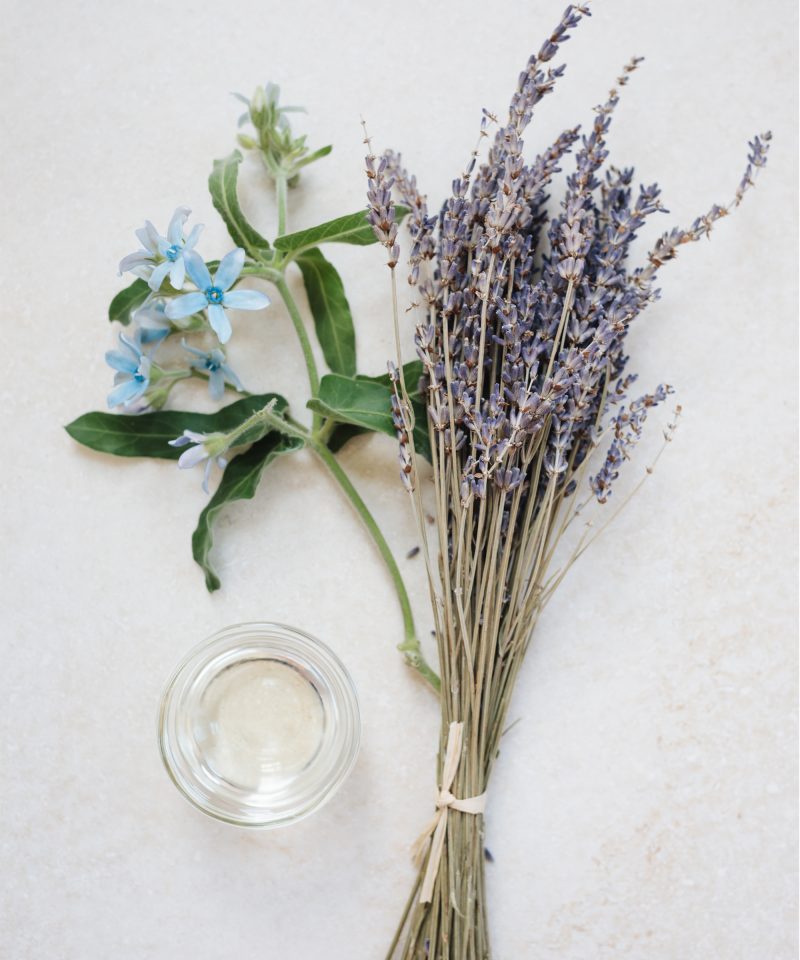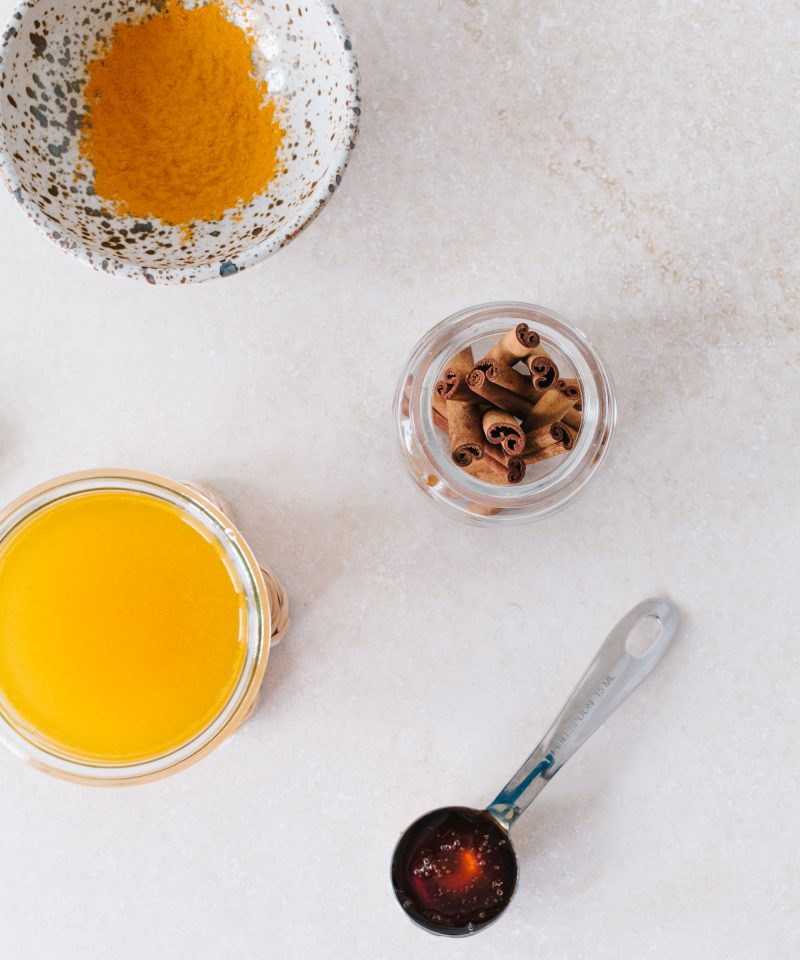 When you're in a beauty bind...
Boasting anti-inflammatory properties, natural acids, and potent antibacterial, antifungal and antiviral properties, apple cider vinegar is the multi-purpose solution for many a beauty need. Use it as an exfoliant or toner for clearer skin by combining one part apple cider vinegar with two parts filtered water in your container of choice (remember to mix!), or as the ultimate scalp detox when your hair needs some extra rinse and repeat. For the hair rinse, simply mix five parts water with one part vinegar in a spray bottle; when your hair is needing some attention, spray your scalp evenly and let it sit for up to five minutes (bonus points if you give yourself a scalp massage).
Photos by Carley Rudd,Jen Kay,Sarah Elliot,Sweet Laurel