Living
At Home with New York Stylist Rachael Wang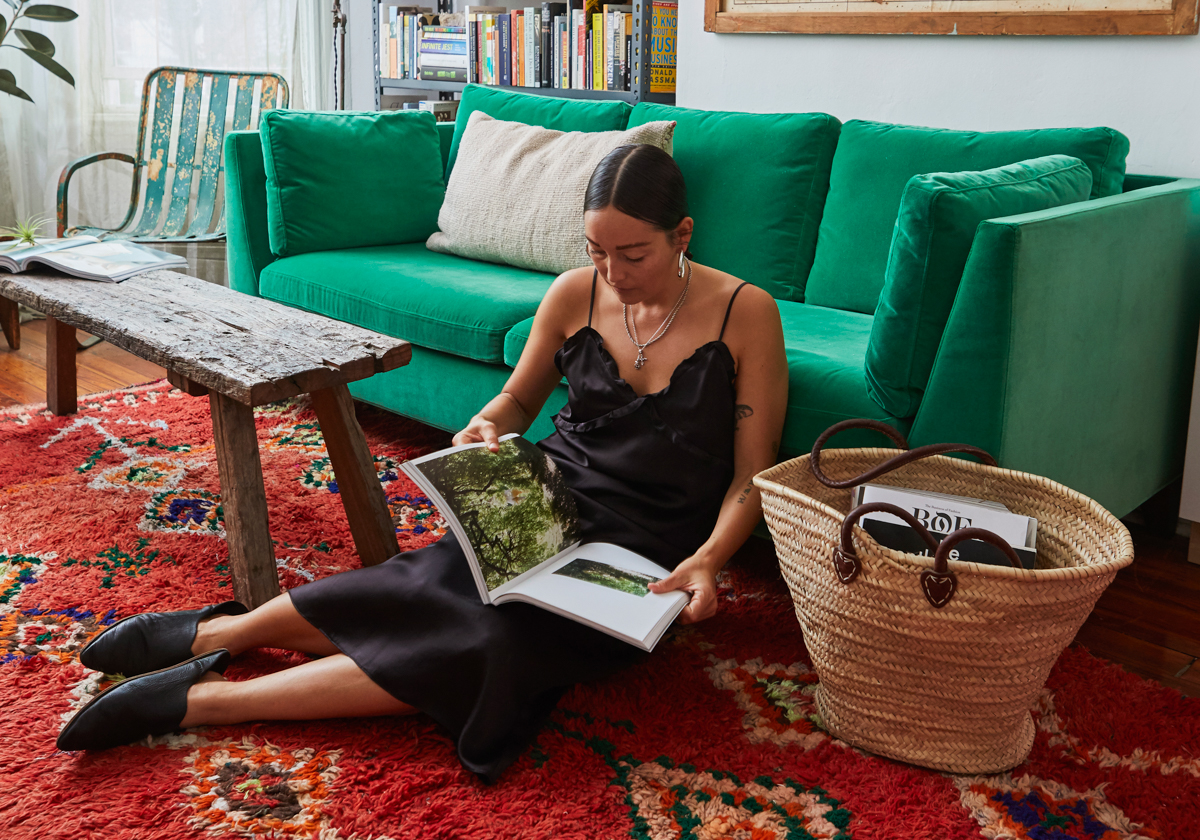 California native Rachael Wang lives in the perfect Zen Brooklyn apartment. Decorated with restraint, using beautiful objects and furniture from vintage stores and her various travels, the space is both calm and deeply personal. Wang is a magazine veteran turned freelance stylist and consultant who is always traveling or working on long shoots, so having an inviting, low-key space is key.
I love Rachael's rebellious but beautiful point of view as a stylist as well as her eclectic personal taste—and she's always been a great supporter of what I do, too, which is so kind. While visiting Rachel at home we sat down with her to talk about all things interior design, career, and fashion. I hope you find her great home and bold independence as inspiring as I do! XXJKE
Rip & Tan: Tell us about your apartment! What drew you to the space or neighborhood? 
Rachael Wang: I have always loved Brooklyn. The pocket of Greenpoint where I live is surprisingly quiet and neighborhood-y. It's almost like the suburbs, which I love for clearing my head after long work days.
Rip & Tan: What's your favorite room, corner, or detail in the house?
RW: I love the simple bar my partner installed by the kitchen window. In the morning I watch the squirrels going about their business and because the window faces West, sunset is the best time for dinner.
Rip & Tan: How would you describe the decor? Where did you find most of your items? 
RW: Like everything in my life, my living space is very eclectic. I tend to accumulate things over time, on trips to Asia or South America, at flea markets upstate or from second hand shops. I love finding things as I go and incorporating pieces with a story or that remind me of a special time or place.
Rip & Tan: How do you entertain in this space? Who comes over and what do you do? 
RW: To be honest I don't entertain often because there are so many restaurants I love in the neighborhood. Selamat Pagi, Xian Famous Foods and BaoBurg are great for groups.
Rip & Tan: When you're not traveling for work or for fun, what's your favorite staying-in ritual? 
RW: I love to cook using whatever has arrived in my Rustic Roots farm-share. On particularly lazy days my partner and I will make a big meal and camp out in front of the TV and catch up on favorite shows or documentaries.
Rip & Tan: How do you keep your clothes organized or, what's your system for cycling things in/out? 
RW: I desperately try to stick to a one in, one out policy and frequently donate or sell items that aren't in my regular rotation. Because closet space in NY is so limited, I store off-season clothing in bins and rotate them out a few times a year. I do run a pretty tight ship of a closet though, and like to keep things visible and organized by category, otherwise I'll forget thing exists and they won't get any use.
Rip & Tan: When did you first realize you wanted to be a stylist and/or work in the fashion industry? 
RW: Growing up, I really loved to express myself through clothing but I never considered fashion a real career path. Graduating from university with a literature degree and feeling a bit lost, I made a spontaneous decision to take an internship at W magazine on a whim. The rest is history.
Rip & Tan: You recently transitioned from Fashion Director at Allure to being a free agent. Why the move and what are you working on right now?
RW: At the end of last year, around election time and after a life-defining trip to North Dakota, I just had a come-to moment. It became clear that I was moving into a new chapter of my life, with different priorities, and I was really craving taking some personal time to assess my skills and how I could best put them to use. I have had the most spectacular opportunities working as an editor for over a decade now, at the best media companies in the world and going freelance has given me the ability to put the skills I have gained and all the tremendous relationships I have built to use on a much wider variety of projects. At the moment, I am in pre-production for a New York Fashion Week show I am styling, consulting with an international brand who is launching sales in the US this fall and styling and creative directing campaigns and editorial magazine shoots. My focus at the moment is collaborating with more female creatives, staffing up my shoots with talent that might otherwise not have been selected for that particular project and challenging myself and the teams I work with to create images the make people stop in their scrolling tracks and feel something.
Rip & Tan: What do you love about what you do? Conversely, what is most challenging? 
RW: I love the people I work with and the creative alchemy of collaboration. I love the challenge of creating authenticity within a fantasy. And I love that every single day of my life I get to absorb the beautiful things around me in hopes of using them as inspiration for my future projects. The most challenging part is getting people to take risks when the industry is in such an unpredictable place. That and the schlepping;)
Rip & Tan: What overarching belief or mantra guides your work or your creative POV? 
RW: What I find most inspiring is the transformative potential that fashion has on the way the world perceives us. I'm always trying to express that empowerment through the projects I work on.
Rip & Tan: What goals do you have for your career in the future?
RW: I would love to continue to do more of what I'm doing now, collaborating with those who inspire me and doing everything I can to help empower the youth.
Rip & Tan: How has the fashion industry changed recently? What are you seeing culturally or from a business perspective that is inspiring you? 
RW: The quick and sweeping changes in the way that people consume fashion media, the way people shop and what people buy have really left the fashion industry reeling. I think we're all still sousing out the impact of the internet and globalization and, in the meantime, influencers seem to have really have stolen the show. I'm not the first to notice that people are craving achievable inspiration and authentic reviews as opposed to being told what to buy and do and wear. As someone who has always been a fan of individual and expressive style, this is such an exciting time.
Rip & Tan: You're so adventurous with fashion in a beautiful way. What common thread would you say defines your style? 
RW: Oh my, thank you! I'm very sensitive… to weather, to social environments, to expectations, to everything really! So what I wear on a given day is very much a quick computation of those things and out comes my best possible solution, usually with some sort of subversive twist because that's what makes me feel like me.
Rip & Tam: What vibe/look/muse are you feeling for fall? What items are part of that wardrobe? 
RW: Now that my work rituals have really changed and I no longer work in an office, my approach to getting dressed has really evolved. I spend much more time on my feet, walking between appointments and on photo shoots out in the elements so I find myself leaning toward hard-working non-precious clothes and flats. This fall I plan to wear mid length skirts and long-sleeved dresses with tall cowboy boots, mules, silver jewelry, cozy sweaters and tons of denim.
Rip & Tan: What wellness ritual or beauty routine is making you feel your best these days?
RW: For me, wellness revolves heavily around diet. I have eaten plant based for about 4 years now and have never felt better. I have always been an active person and just try to focus on some form of daily movement. I find running and walking to be quite meditative and help me to clear my mind. For beauty, I've recently been using the Immunocologie product line. I love the Super Seven Elixer and the Oxygen Treatment Cream.
Rip & Tan: How do you stay healthy? 
RW: Clean, plant based eating and daily movement help a lot and just doing my best to take time out to disconnect as much as possible. Stress is definitely not healthy!
Rip & Tan: What beauty products have a firm spot in your medicine cabinet?
RW: In addition to my new obsession with Immunicologie, I love Lavett&Chin Salt Spray, Bodia MIraculous Herbal Balms, Fat and the Moon Aloe Lotion, Earth Tu Face Geranium and Vetiver stick, RMS Living Luminizer, Erbaviva Jasmine and Grapefruit deodorant and the Diva Cup.
Rip & Tan: What are you listening to/reading/watching right now? 
I'm reading Tiffany Dufu's "Drop the Ball" and Robert Wright's new book "Why Buddhism is True". I love he "Ted Hour" podcast and just finished "S Town", which was heart wrenching. For shows, I love "Insecure" and though I don't like sports at all somehow I've gotten sucked into "Ballers".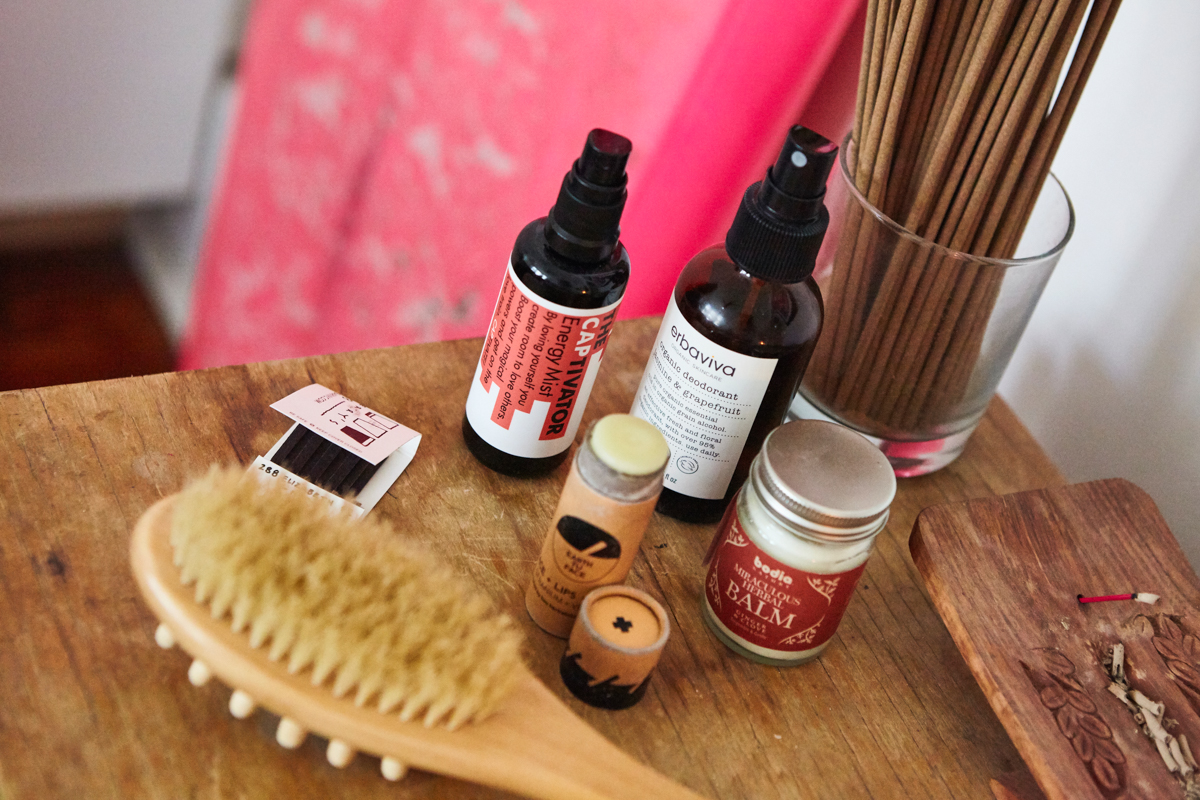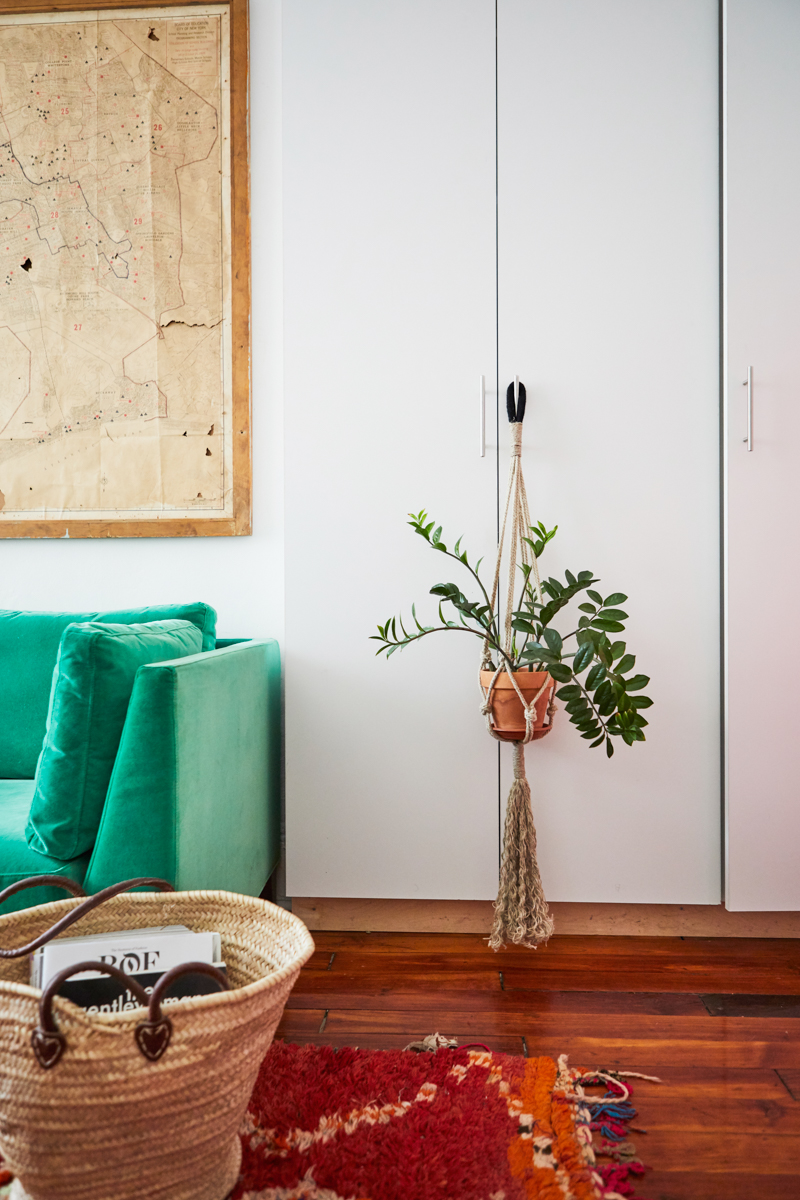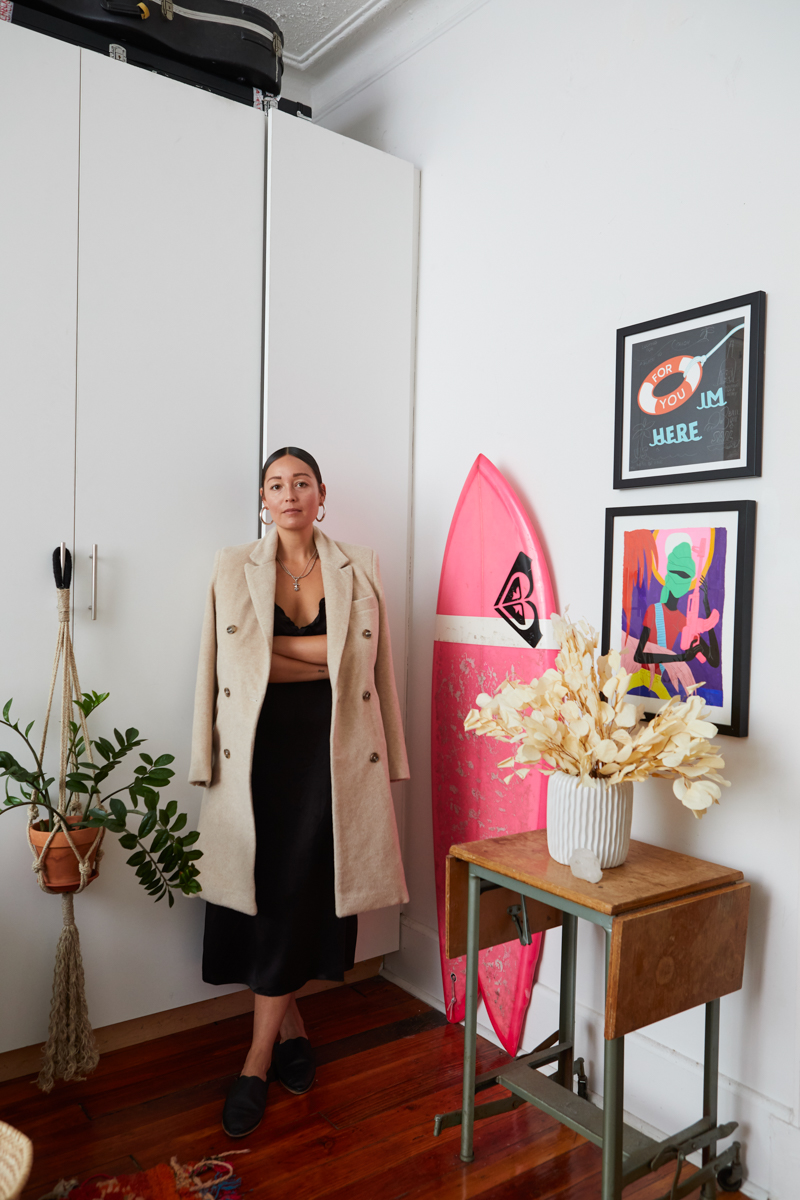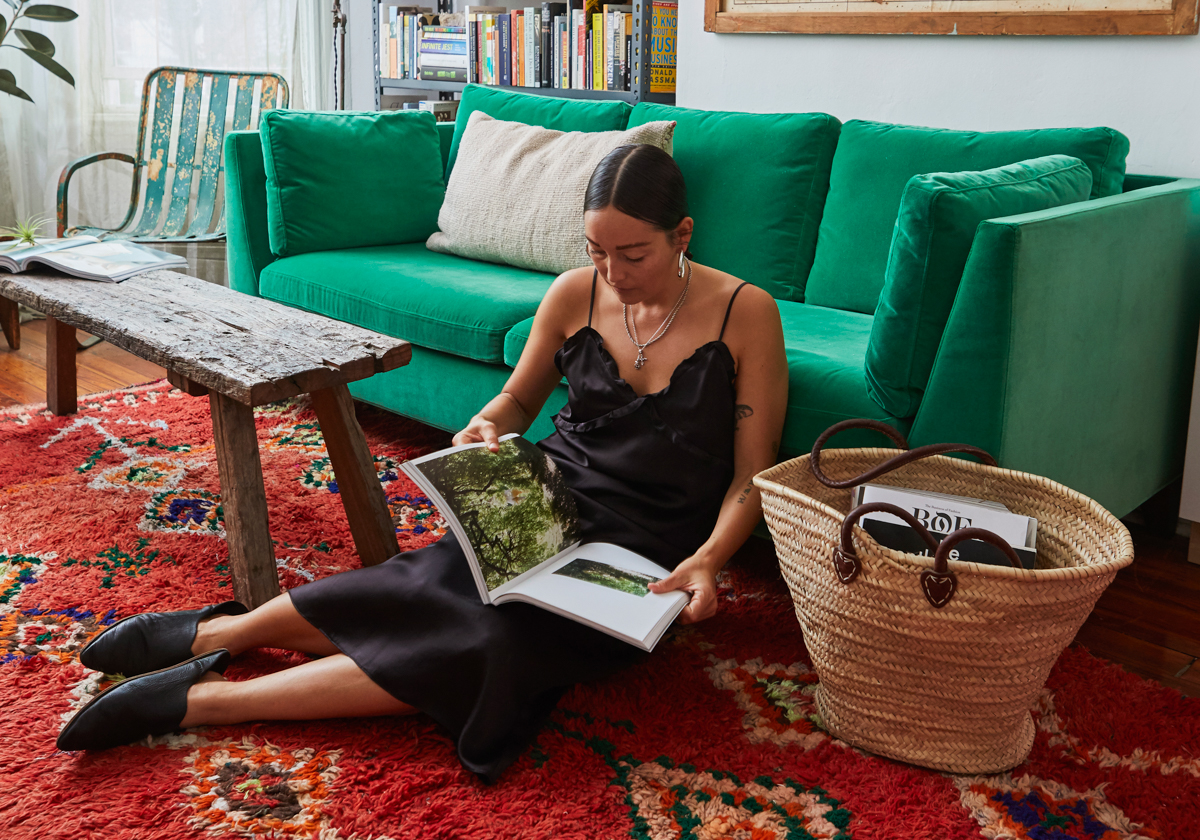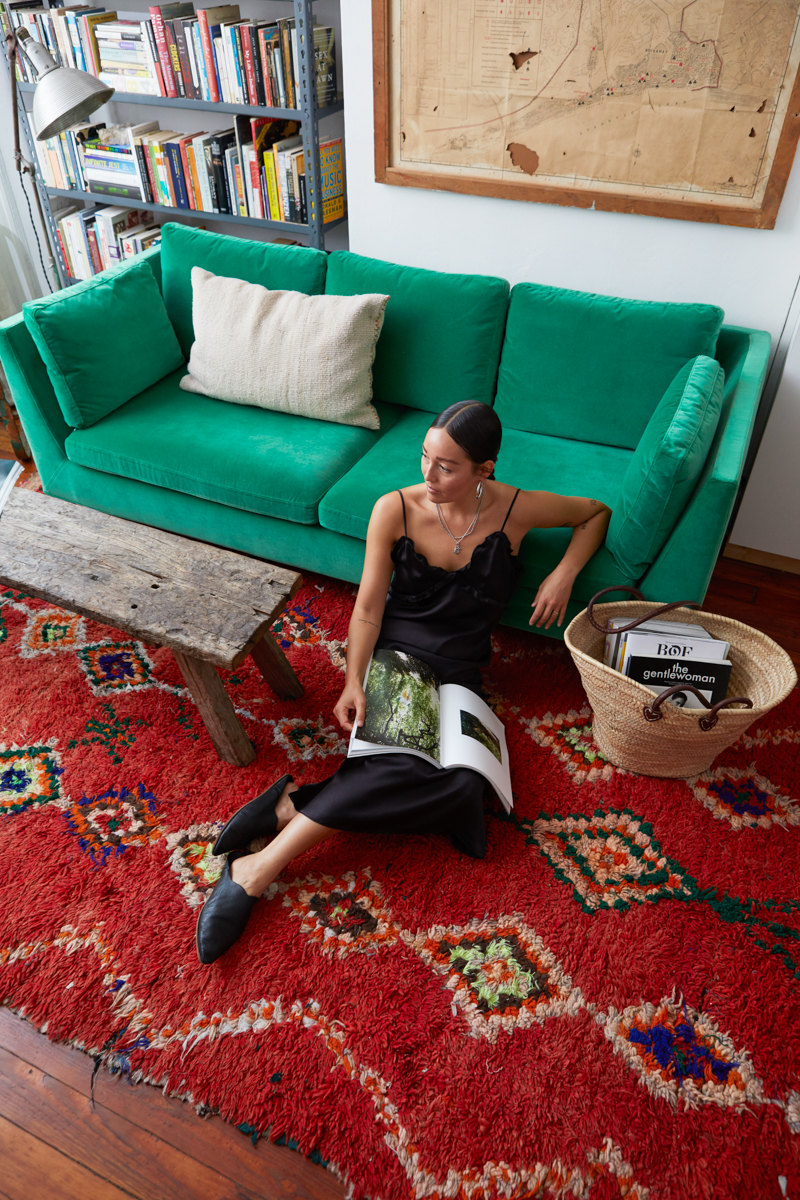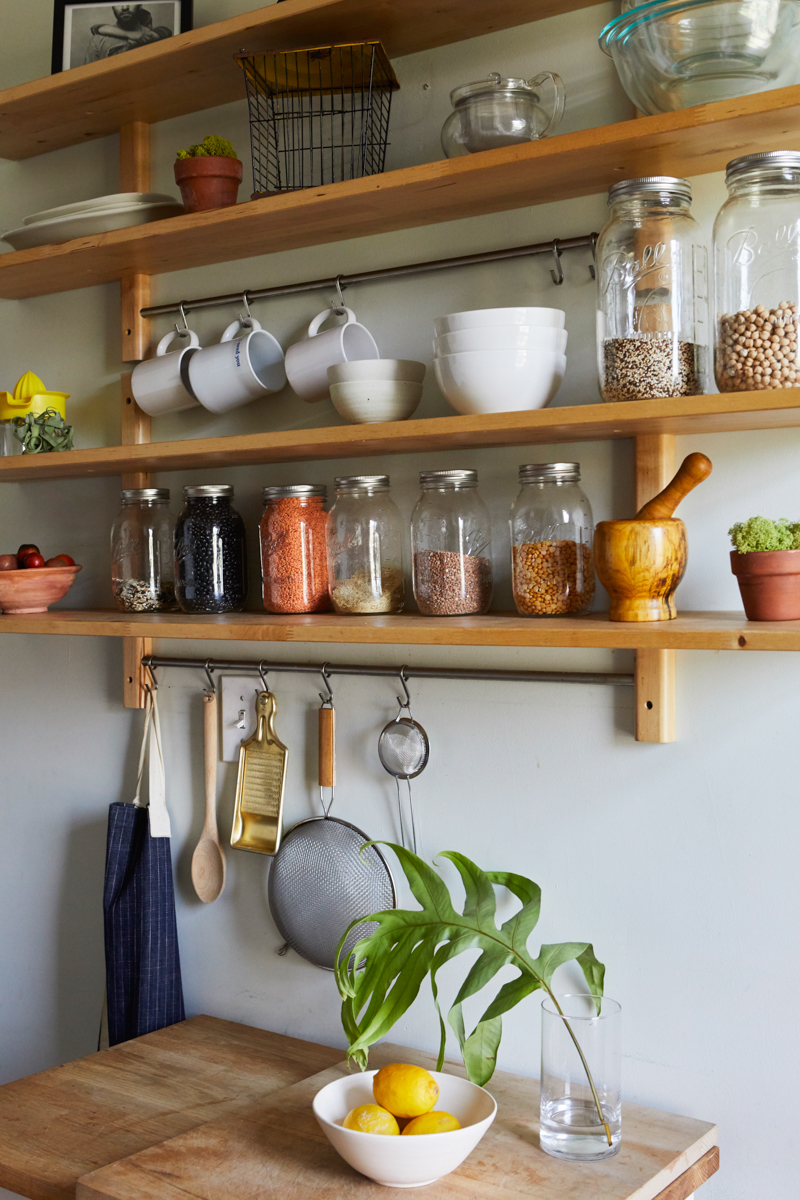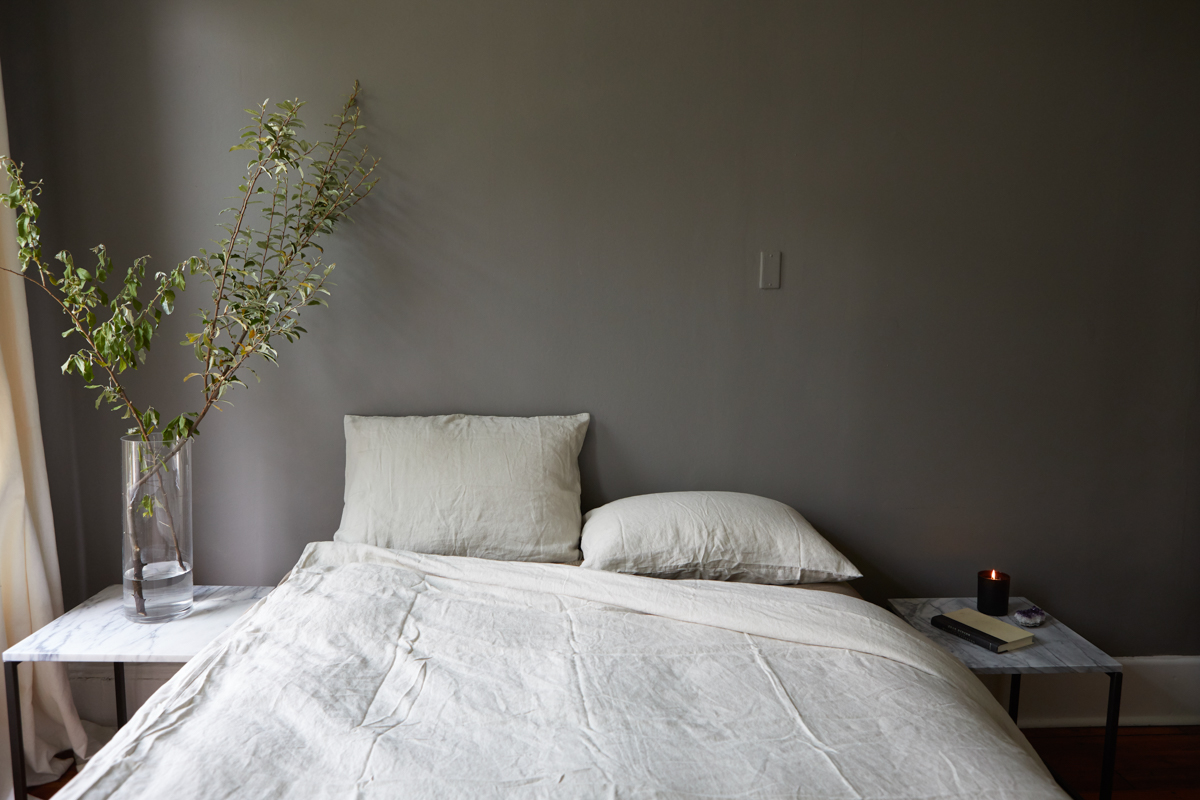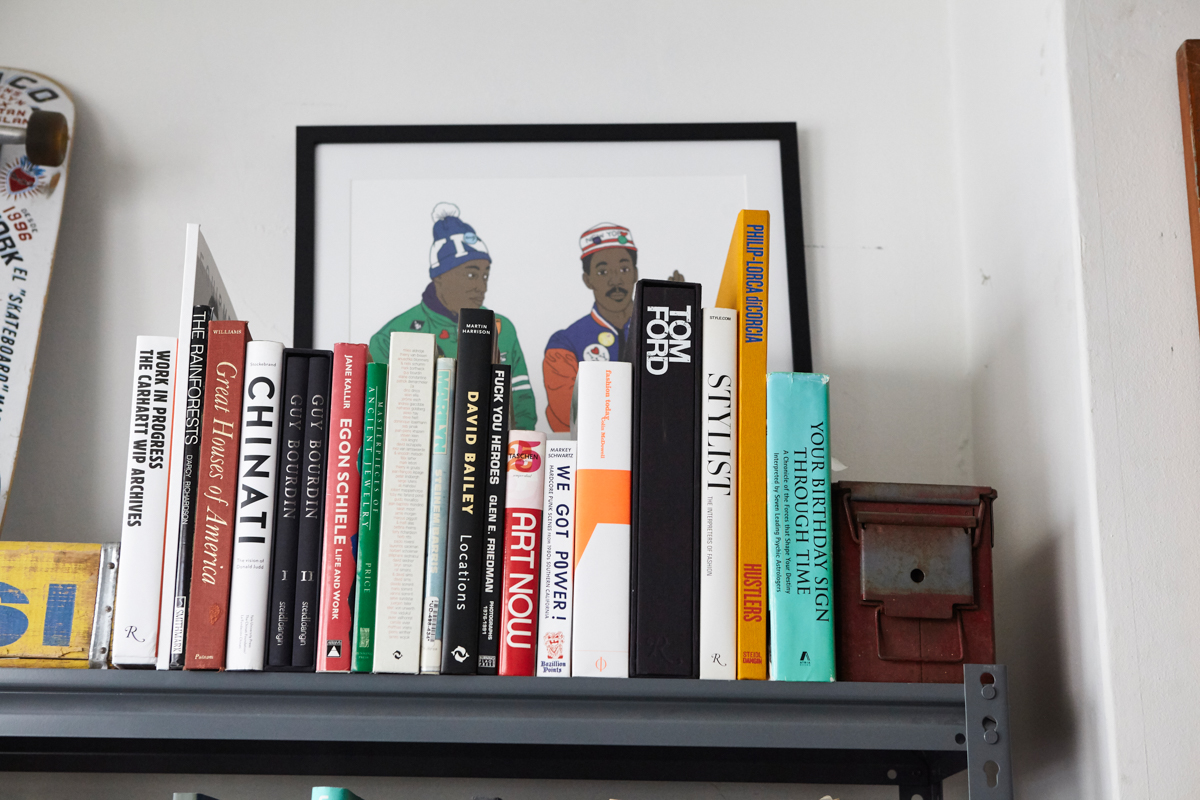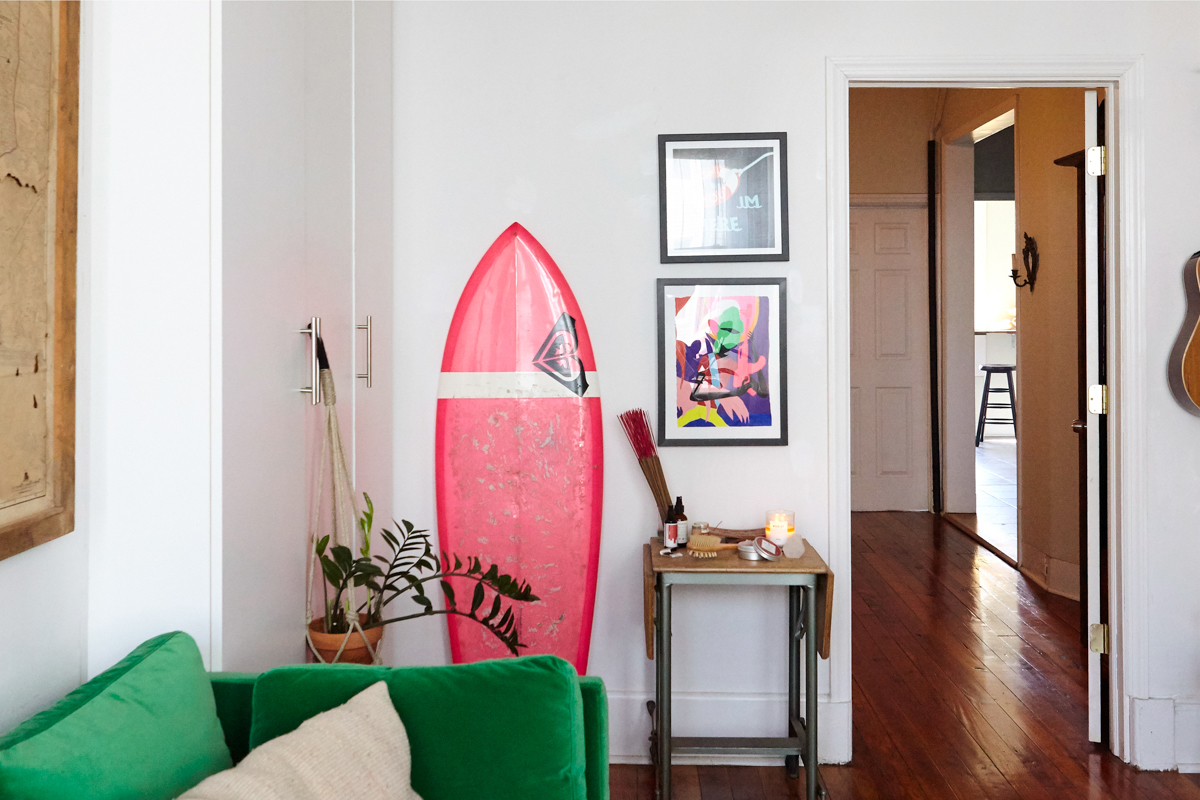 More Stories