Living
How This Multi-Hyphenate Makes The Most of Working From Home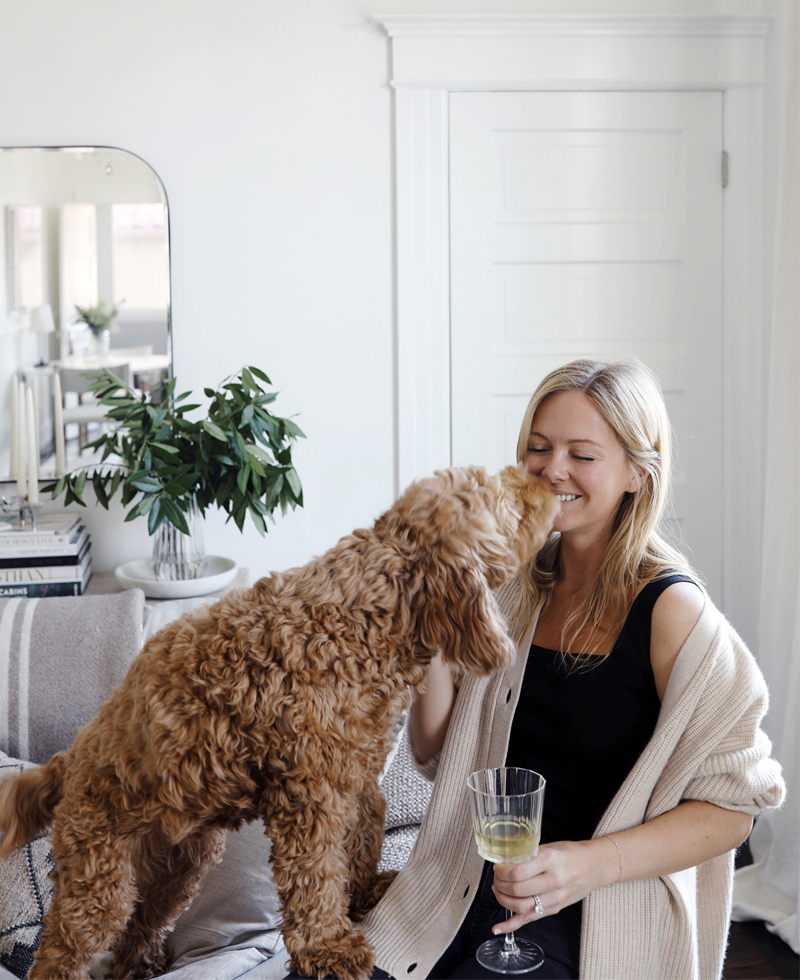 When it comes to embracing and cultivating feel-good elements on the daily,
Ashley Kane
is a bonafide expert. Her blog,
Brunch on Chestnut
, is an encapsulation of an ethos that finds beauty in the everyday, with each snapshot and styling shining a light on her corner of the world. It's an aesthetic that's made its way into her newly defined stay-at-home approach—from wine tastings on the couch to new rituals that focus on inward well-being, Ashley's work from home mindset is one we could all learn something from.
Rip & Tan: How would you describe your personal aesthetic?

Ashley Kane: Thoughtfully curated, effortless, comfortable yet elevated, Californian meets European.

I am hugely influenced by European architecture–charming and unique details that create an enchanting vibe. Nature is another major muse–I love plant life, fresh blooms, and greenery throughout our home. Timeless, neutral staples are the foundation of both my apartment and closet. I love to collect things that are visually striking…our space is filled with fun, unique shapes.

Rip & Tan: Spending more time at home has us itching for a home refresh. What are the easiest ways to update our spaces during this time?

Ashley Kane: Plants and textiles are the easiest way to breathe new life into a space. I actually just added all new pillows on our couch and it feels like new! I am also obsessed with lamps and creating a warm, cozy ambiance…lighting is such an easy way to transform a vibe.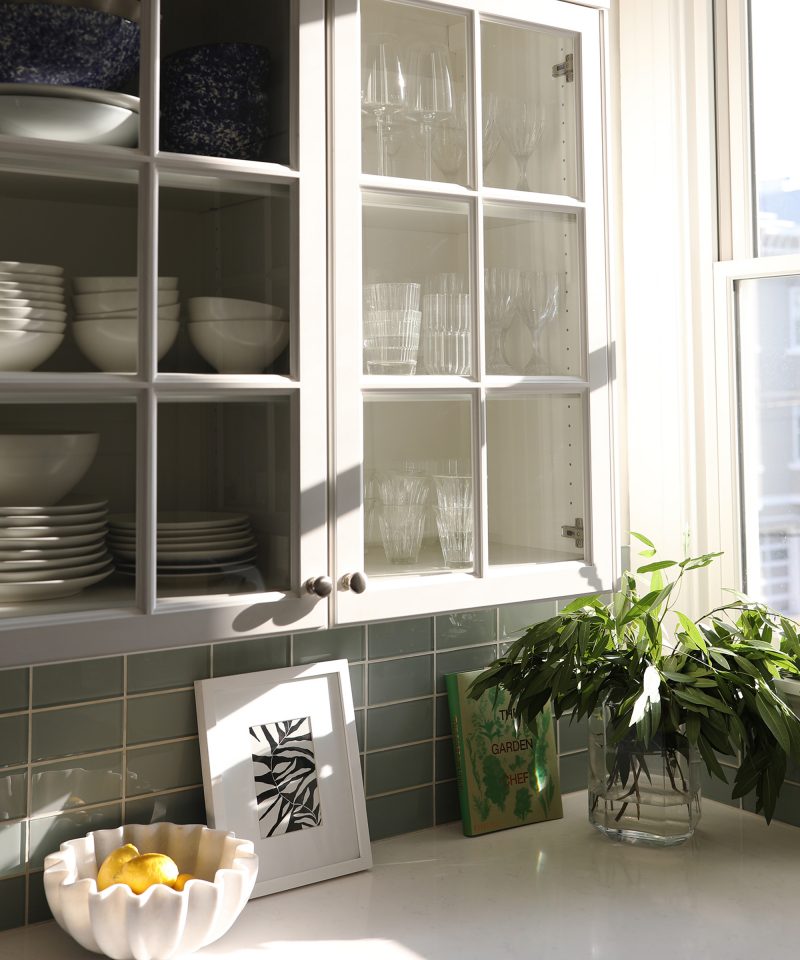 "Since I was young, I've lived for the empowering feeling that takes over when you're inspired. It fuels me!"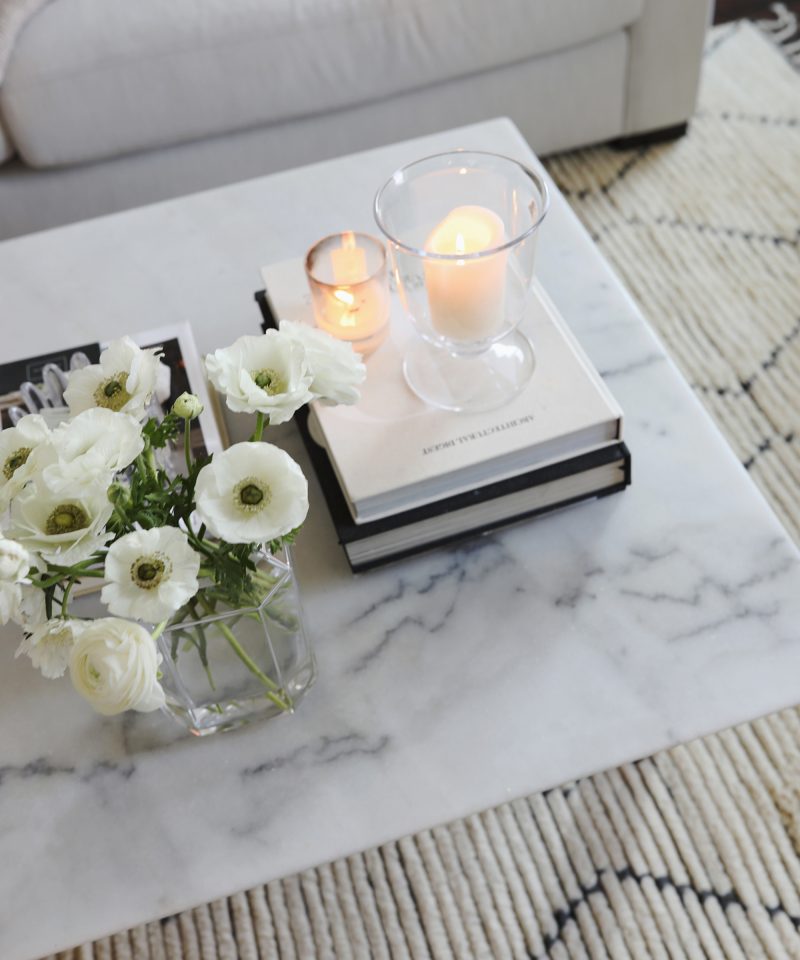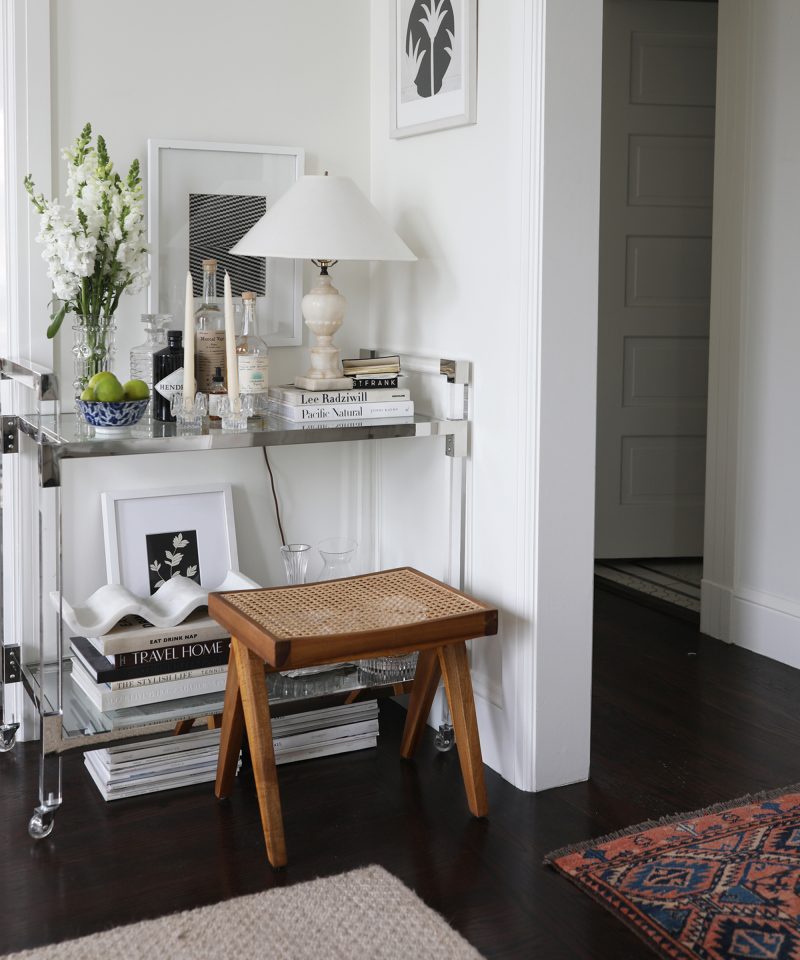 Rip & Tan: How did you approach the transition from on-the-go to stay-at-home? Any tips you care to share?

Ashley Kane: My transition was really a mental one and getting our home into a routine that uplifts. Our world has been turned upside down, and while I am staying informed, I'm trying to take things day by day and not let the news consume me. I'm focusing on the things I'm grateful for and what matters most to me: family, loved ones, and staying healthy and happy.

It's essential that we cultivate moments of joy in the smallest details of daily life. I recently put together a hand wash station, which is fully equipped with Aesop 'Resurrection' hand soap, Jo Malone London hand lotion, a marble tray, and a new vintage crystal ring dish…creating experiences that feel like a little luxury are making a positive impact on me these days.

I actually wrote a blog post recently sharing some of my daily rituals and tips while working from home!
Rip & Tan: Walk us through your current home self-care routine. What are your must-dos for cultivating a sense of normalcy?

Ashley Kane: Self-care, to me, is about creating routines and rituals that charge your battery. Starting my day on a high note is key. My favorite kind of morning entails an early rise to read a few chapters in a book with coffee, taking our dog on a little walk, getting in a 20 minute (virtual Pilates) workout, making breakfast, and then opening up my laptop for the day.

We've also been reimagining favorite activities in new ways to maintain normalcy in our life (while supporting our local businesses, too). My husband and I usually frequent wine country this time of year, so instead we've decided to buy a few bottles online from wineries we love to enjoy on the weekends paired with a cheese plate via our couch! Flowers have been injecting a lot of happiness into our days, too (I've been ordering from Matilda's Bloombox). And planning at-home brunches and date nights with takeout from some of our favorite restaurants.

I've been meal prepping more (and learning to preserve food in new ways), lighting candles regularly, listening to my playlists on Spotify, doing face masks, and pouring a nice glass of wine after work. Indulging in things that feel calming, therapeutic, and good for the soul.
Rip & Tan: Where are you seeking inspiration?

Ashley Kane: I'm turning to music–it elevates the mood in any situation! Books–escapism has been a treat. I'm immersing myself in home projects and refreshing a few areas around our apartment. I also just signed up for Masterclass and I'm looking forward to picking up new skills in cooking, wine, design, and writing throughout this time at home.

Rip & Tan: What's your work from home uniform?

Ashley Kane: I usually gravitate to my favorite jeans and a t-shirt. But lately, cashmere joggers have been quite tempting.

Rip & Tan: What does living well mean to you? How has living well taken on new meaning over the past month?

Ashley Kane: Living well means being happy. I'm always striving to boost the mood and vibe and my blog ethos is centered around making daily rituals special. This is even more important right now.

I think this is such a great question for us to all ask ourselves. Think about how we all have these things that make us who we are. This new staying-home era we're all living through right now is really allowing us to dive deeper into what keeps us going and makes us happy. We should be doing more of whatever that is.