Food & Drink
A Valentine's Day Lunch Menu from Botanica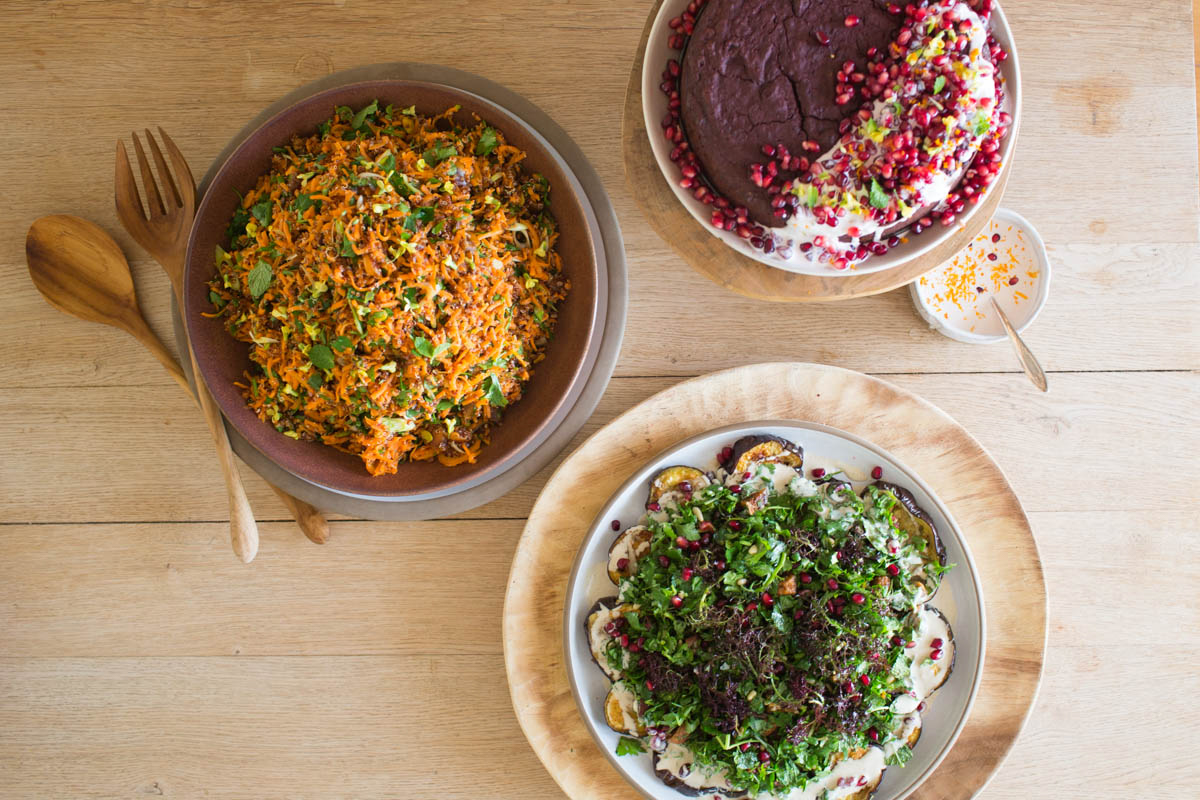 Yesterday, I shared the décor details for the Valentine's Day lunch and cooking class I hosted at my home with Suzanne Hall of The Chalkboard Mag and a few other close friends. I'm so excited to share the menu with you today, not only because it is healthful and delicious, but also because the women who put it together, Emily Fiffer and Heather Sperling, are the talented forces behind Botanica; a new online magazine and soon-to-open restaurant and market in Silver Lake. If you live in Los Angeles, Botanica just might become your new go-to spot! The restaurant will focus on locally sourced, vegetable-first dishes that are colorful, fresh, and fulfilling. 
Emily and Heather wanted the menu for our Valentine's Day gathering to be festive, bright, and not as heavy as your typical Valentine's Day meal. "We wanted to incorporate some pink and red colors, some warming spices, and to keep it easy and no-stress with dishes you could easily make in advance", Emily shared. As such, the meal started with a beet muhammara and spiced labne spread served with crudité followed by a Moroccan carrot salad and roasted eggplant with a jeweled herb salad for the main course. We drank rose, hibiscus and lemon peel tisane tea which Heather noted is packed with vitamin C, making it the perfect winter drink.
The dessert—a gluten-free chocolate beet cake with orange zested yogurt—was the best part of the meal, naturally, but it wasn't too decadent or heavy at all. The ladies took inspiration from a Nigel Slater recipe, eliminating refined sugar, gluten, and butter so it was extra clean, but still delicious. Get the recipe below! XXJKE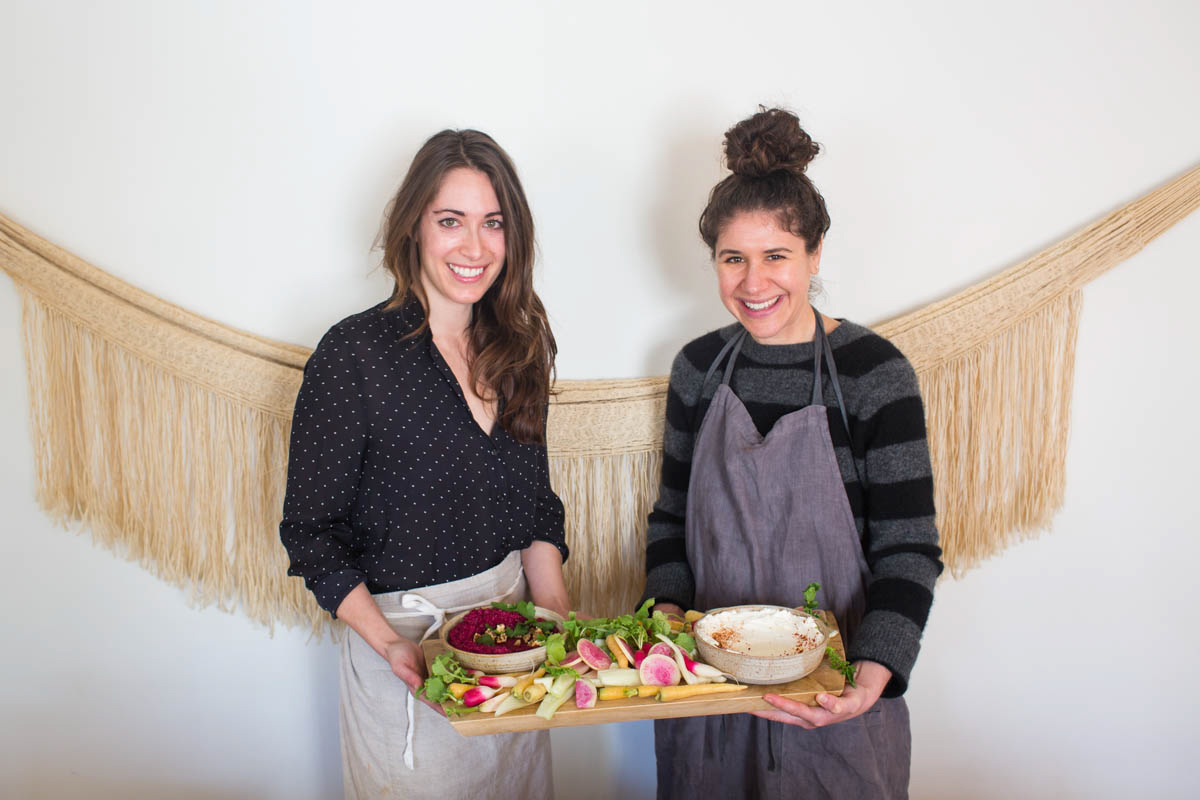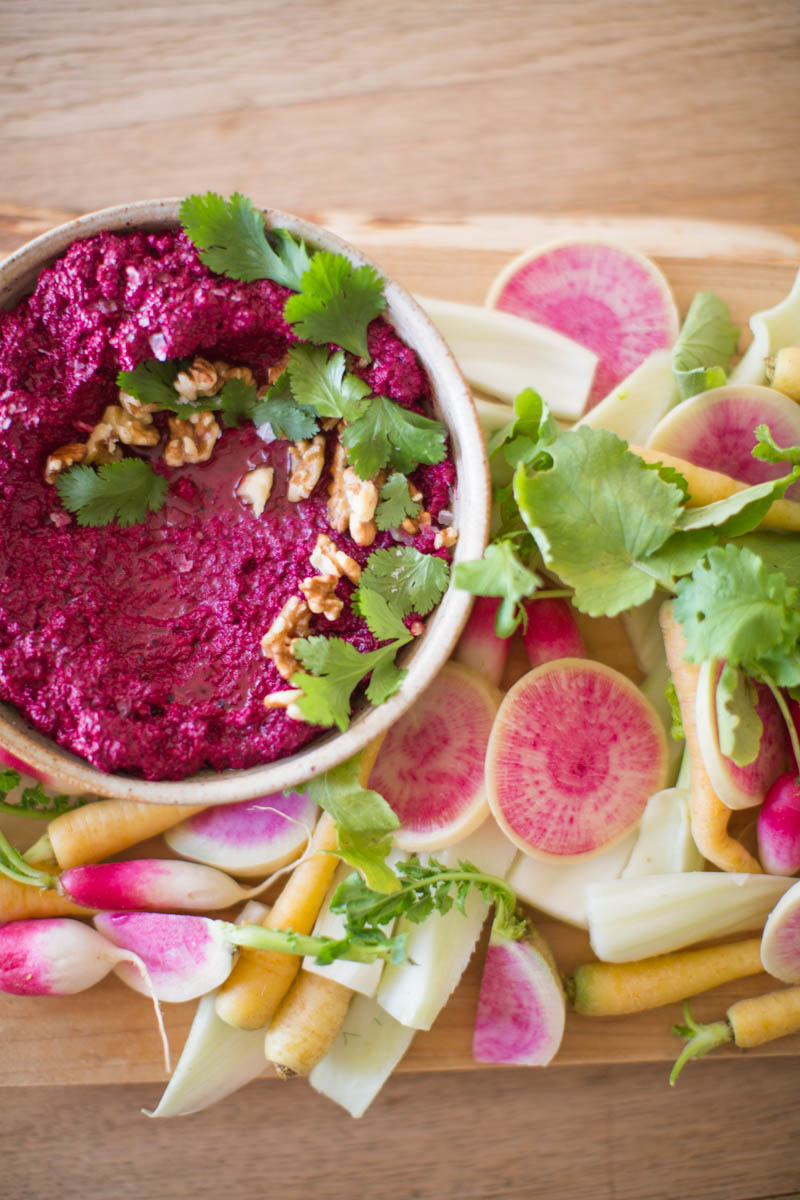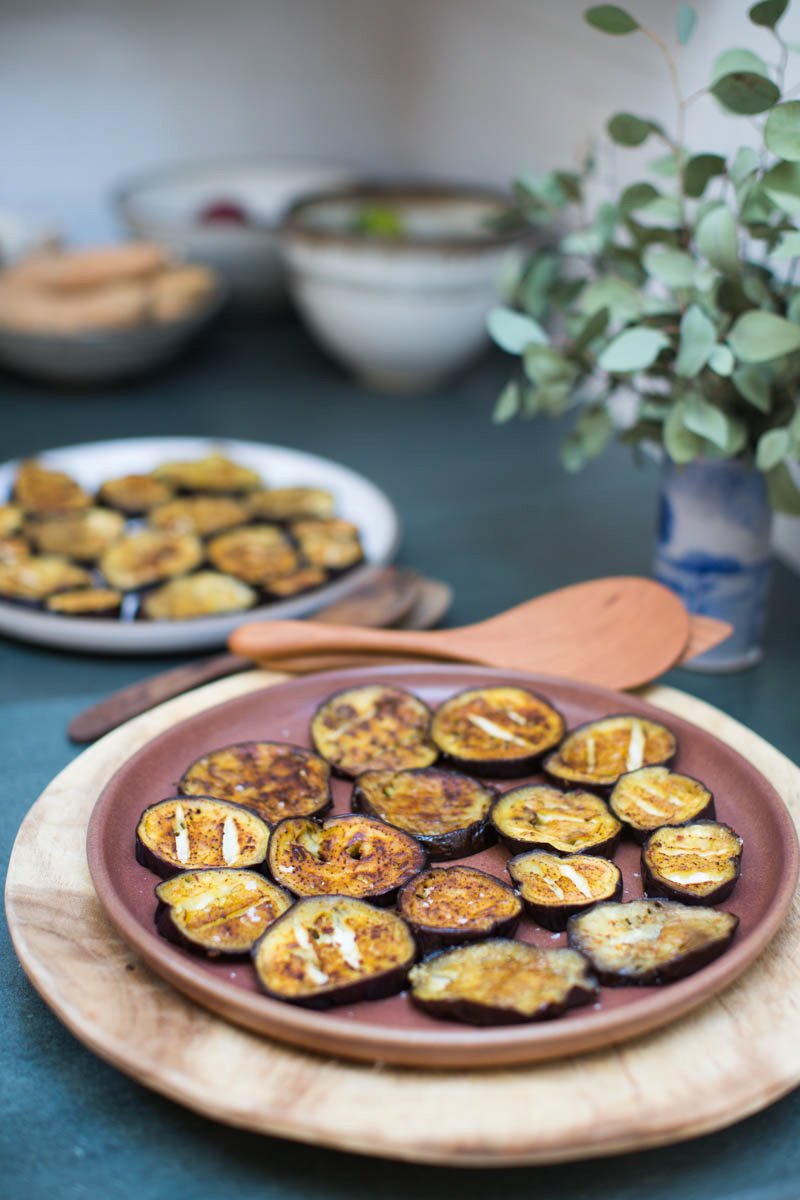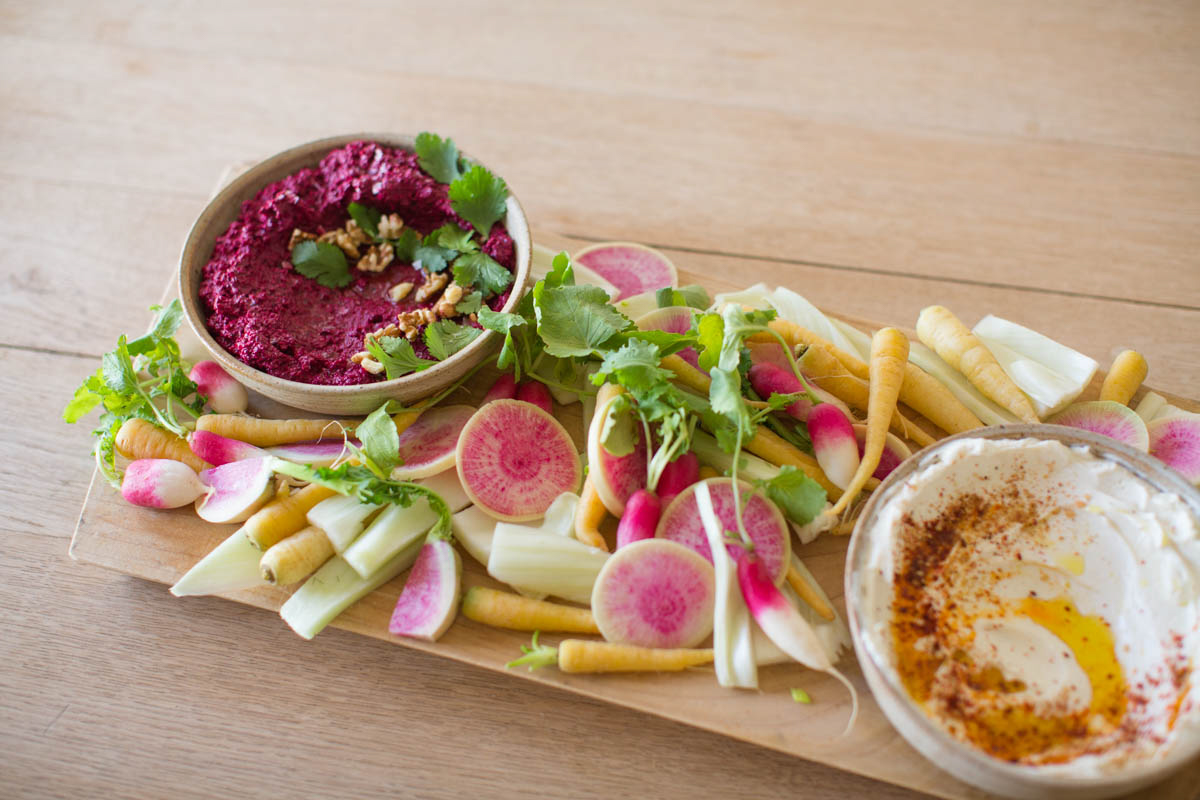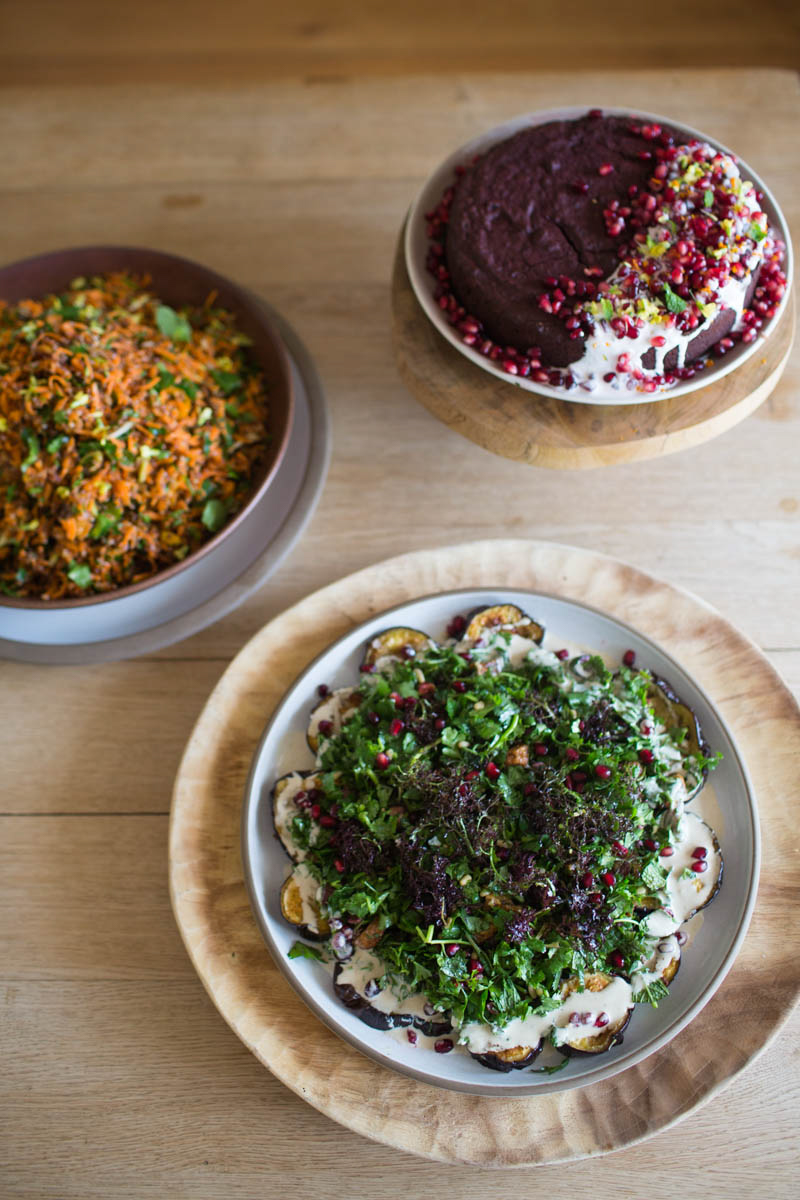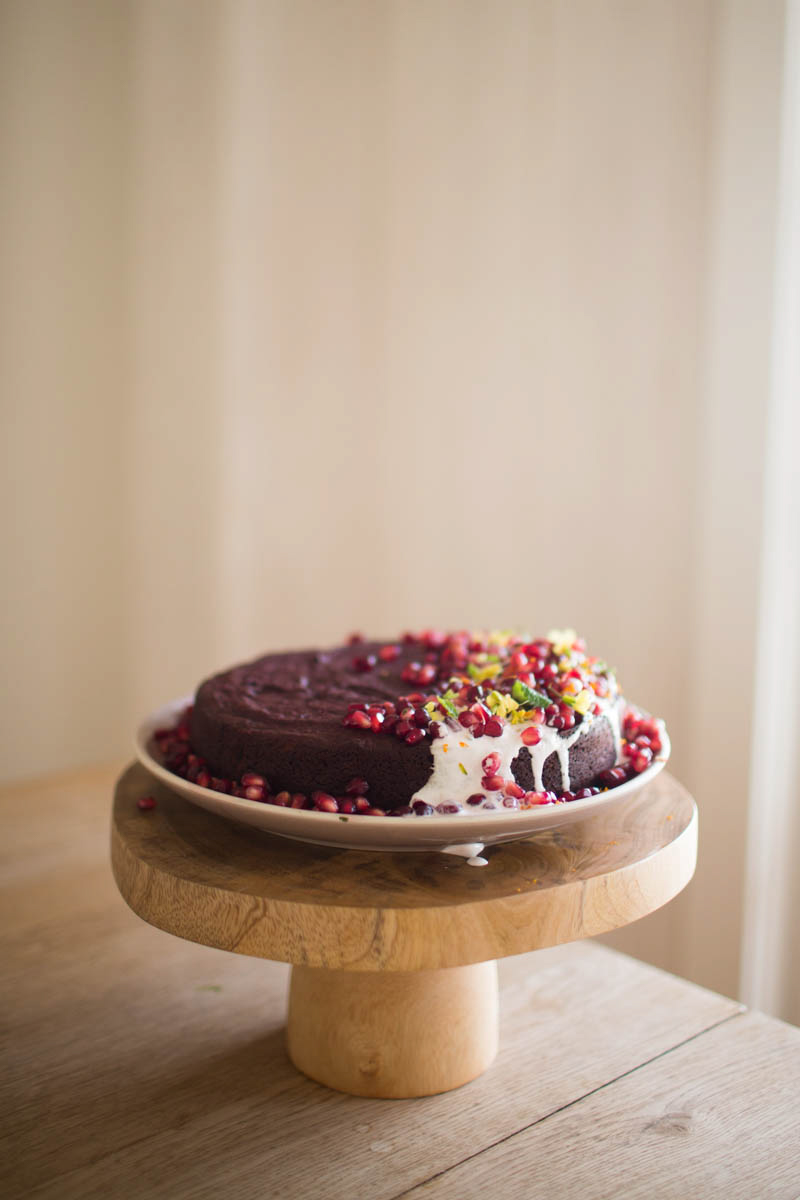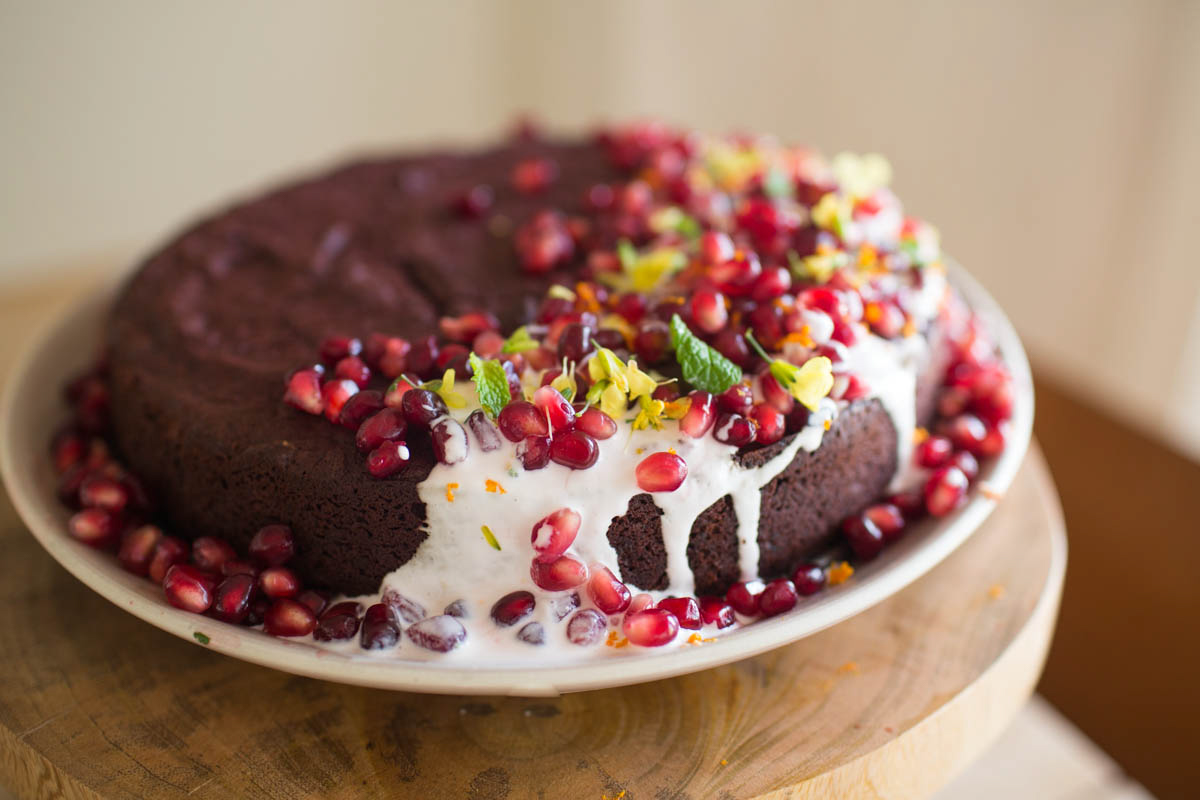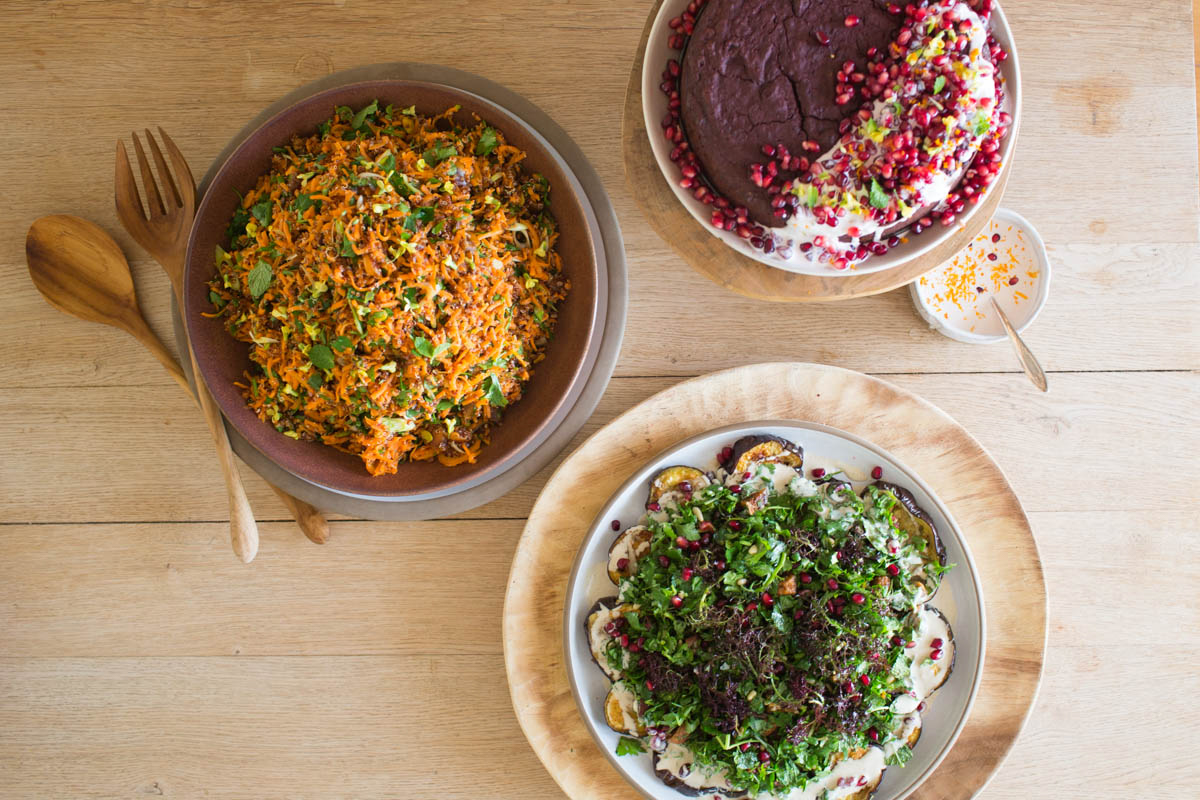 Chocolate Beet + Blood Orange Cake
Recipe
Chocolate Beet + Blood Orange Cake
Servings: Makes 8 servings
Units:

Course: Desserts
Ingredients
8 oz

227 g

red beets (about 3 small)

7 oz

198 g

dark chocolate (we love Cocoa Parlo's Into Dark 80%)

1/4 cup

59 ml

blood orange juice plus zest of 1 blood orange
3/4 cup plus 2 tablespoons coconut oil cut into small pieces
1 cup plus 2 tablespoons gluten-free flour (we use King Arthur gluten-free baking flour)
1 heaping teaspoon baking powder
3 tablespoons Valrhona cacao powder

1 cup

237 ml

honey (mild-tasting like clover or wildflower)
Tart yogurt, blood orange juice and zest, honey, and pomegranate seeds to garnish
Roast the beets in foil at 450F until they're soft enough to pierce with a knife. Let cool, peel, roughly chop, and whizz in a food processor until you have a coarse puree.
Lower the oven temperature to 350F. Break the chocolate into pieces and melt in a saucepan on very low heat – you don't want it to burn! When the chocolate is almost melted, add the blood orange juice and zest and give it a gentle stir. Turn off the heat, then add the pieces of coconut oil to the chocolate mixture and leave it to rest.
In a medium bowl, add the flour, baking powder and cacao powder and give it a whisk to incorporate. Grab another medium bowl and a smaller bowl. Separate your eggs, cracking the whites into the medium bowl and the yolks into the small bowl. Give the yolks a quick whisk.
Now stir the coconut oil and chocolate mixture until everything is fully melted (if the coconut oil isn't melting, pop the saucepan over a super low flame for a few seconds to re-heat). Let the chocolate cool down for a few minutes if you've re-heated, then stream in the yolks and mix firmly. Then fold in the beets.
In a small pot, heat the honey until it boils. Beat the egg whites until they're frothy, then slowly stream the honey into the whites and continue beating until stiff peaks form. Fold the egg white and honey mixture into the chocolate mixture with a big metal spoon, making sure everything is incorporated, but being careful not to overmix. Then gently fold in the flour mixture until you can't see it anymore.
Pour the batter into a greased springform pan with a piece of parchment lining the bottom. Place the cake in the oven and lower the temperature immediately to 325F. Bake for 40 minutes; the edge of the cake should be springy and the center a bit wobbly. Set aside to cool. It'll likely sink or crack in the center, and that is totally fine – it adds character. When the cake is cooled completely, remove it from the pan. Serve it with a dollop of tangy yogurt stirred through with blood orange juice and zest and a drop of honey, and a sprinkle of pomegranate seeds.