Entertaining
A Natural, Farm-to-table Baby Shower for Designer Erin Fetherston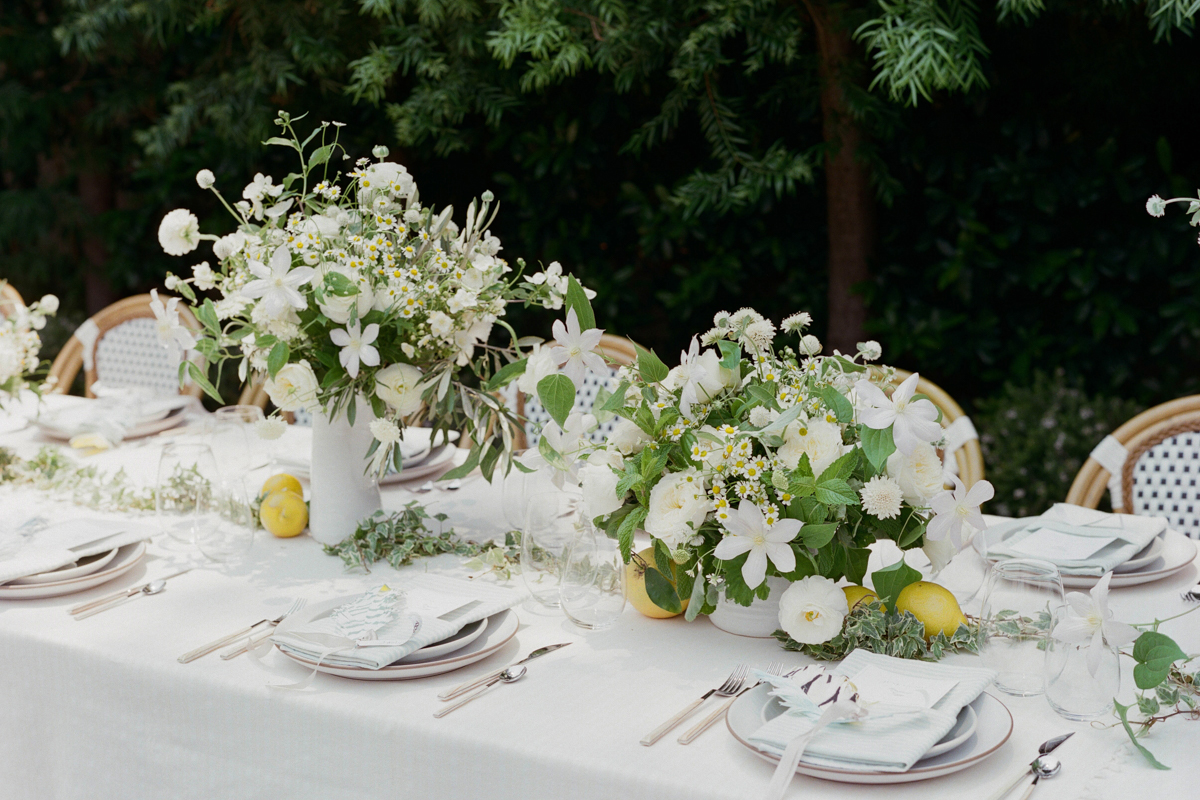 One of my dear friends, designer Erin Fetherston, welcomed a beautiful baby boy into the world earlier this year. To celebrate Erin and her bundle of joy, her friend and Martha Stewart veteran Kate Berry co-hosted a baby shower with Erin's mom, Barbara, and another friend, Tana Chung, in Fetherston's new West Hollywood home. I'm so excited to be able to share the photos with you, shot by photographer Elizabeth Messina. 
Kate wanted the shower to feel natural but modern and feminine and took inspiration from the invites, which were designed by Elisabeth Engelhart, and décor details from '60-era Collier Campbell textiles, tweaking the palette to be more neutral, with touches of pastel colors. This felt appropriate for a baby shower and also true to Erin's romantic, feminine aesthetic as a designer.
For the table décor Kate started with natural linens and napkins from Heather Taylor Home and wild, white-and-green floral arrangements by Velvet Leaf Studio. She then infused some soft color with paper feather place cards and favors designed by Rebecca Thuss, who is known for her beautiful handmade flowers. The elegant dishware, which kept the table from feeling too rustic, came from Casa de Perrin and Kate rented black-and-white bistro chairs from Town and Country to add to the romance. 
For food, Kate brought in Annie Campbell—a celebrated chef whose name you might recognize from previous Rip & Tan gatherings—who used the phrase printed on the baby shower invites as inspiration for the menu. It read, "The birds and the bees, the flowers and trees, and a baby boy to love and squeeze." Annie told us, "It made me think of all things fresh, and of the garden, with touches of dripping honey and florals." So she served lavender gin cocktails, pink champagne, and mint iced tea for drinks along with farmer's market crudité and seven grain avocado toast as guests arrived. When everyone was seated she brought out minted English pea soup with edible florals and chives, followed by a beautiful salmon niçoise salad for a main course. The dessert was as photogenic as it was delicious; it was a vanilla "naked" cake with almond cream cheese frosting, blueberries, blackberries, and chamomile. Annie was kind enough to share the recipe with us, which you'll find below. XXJKE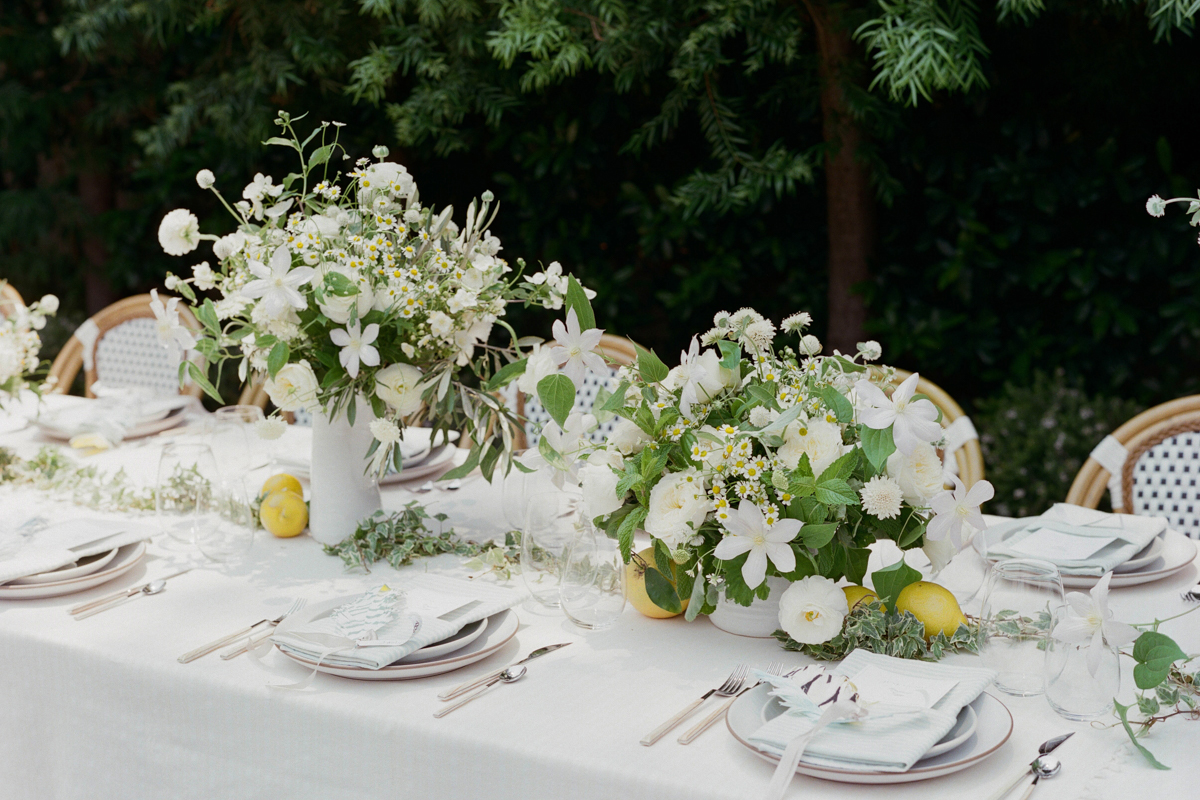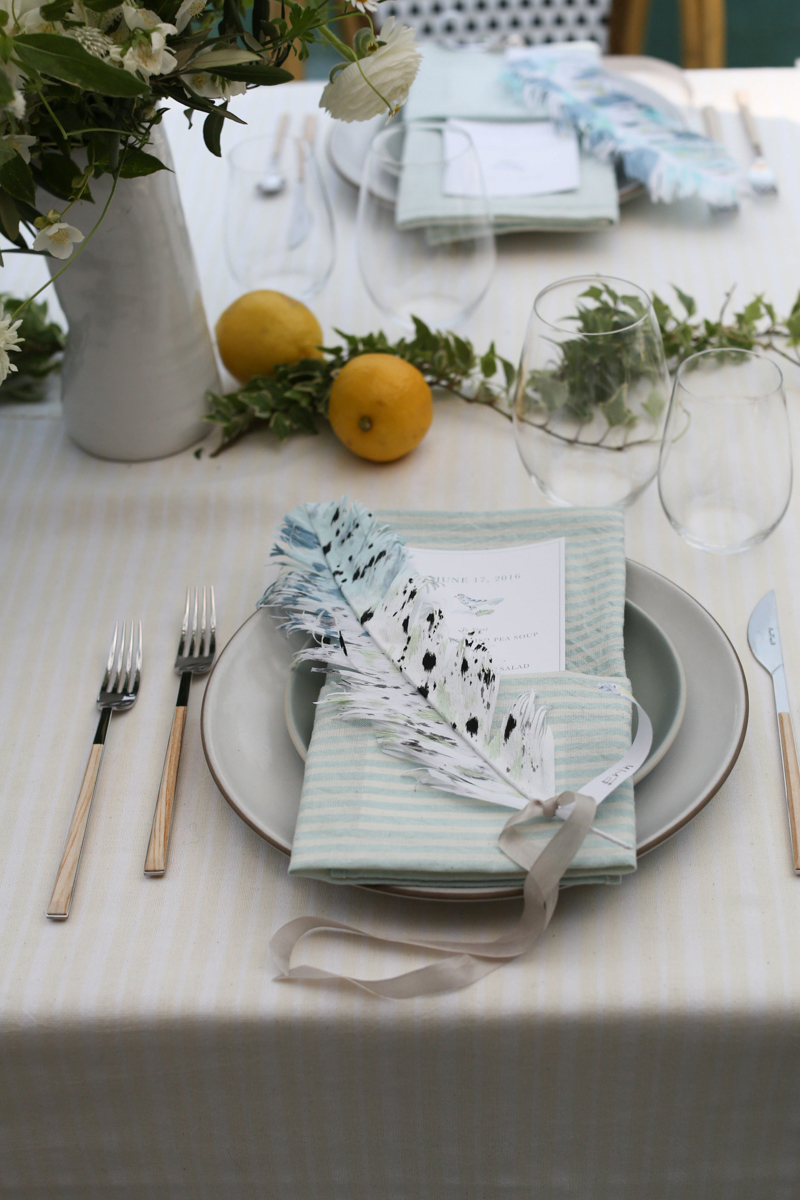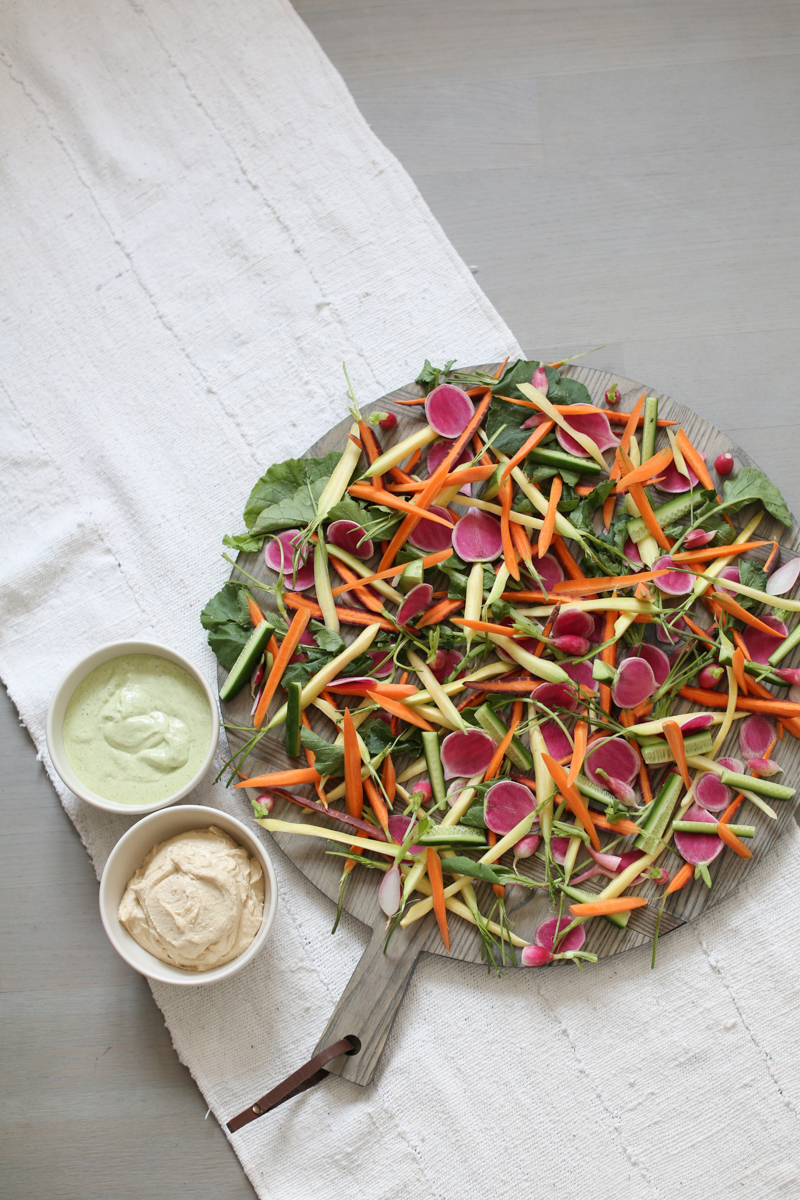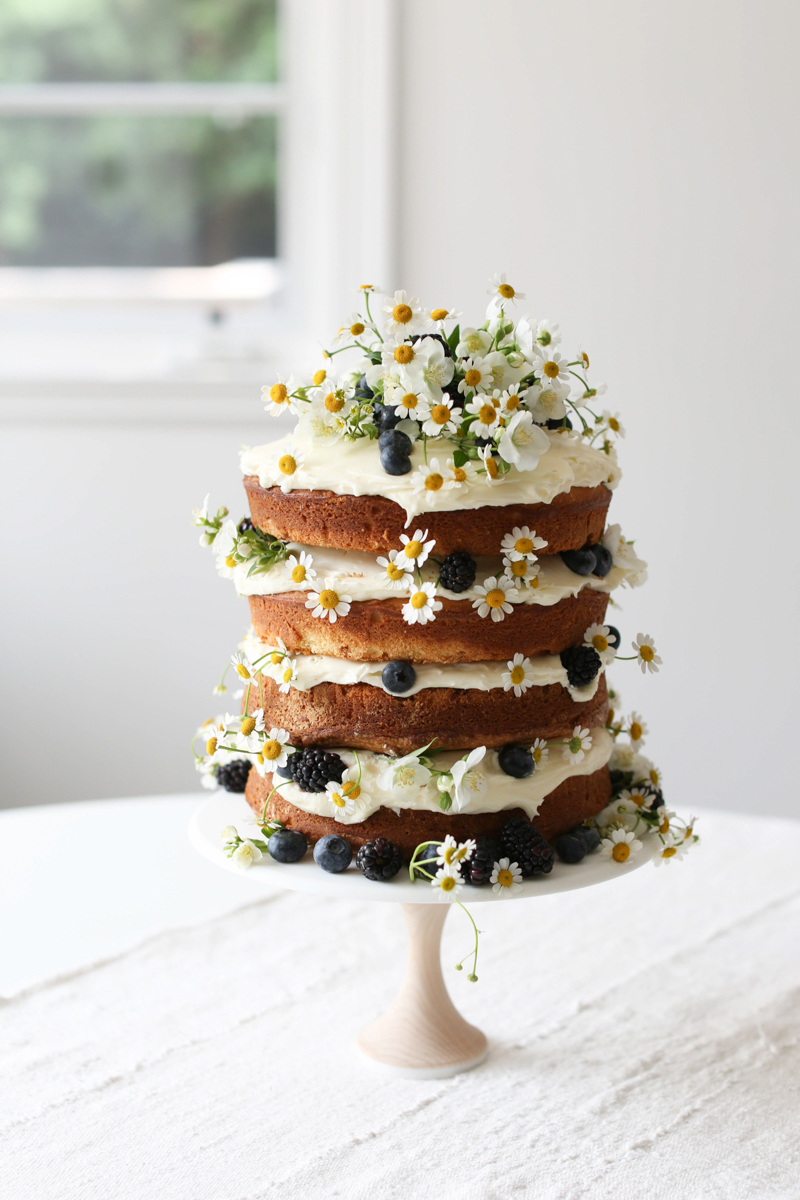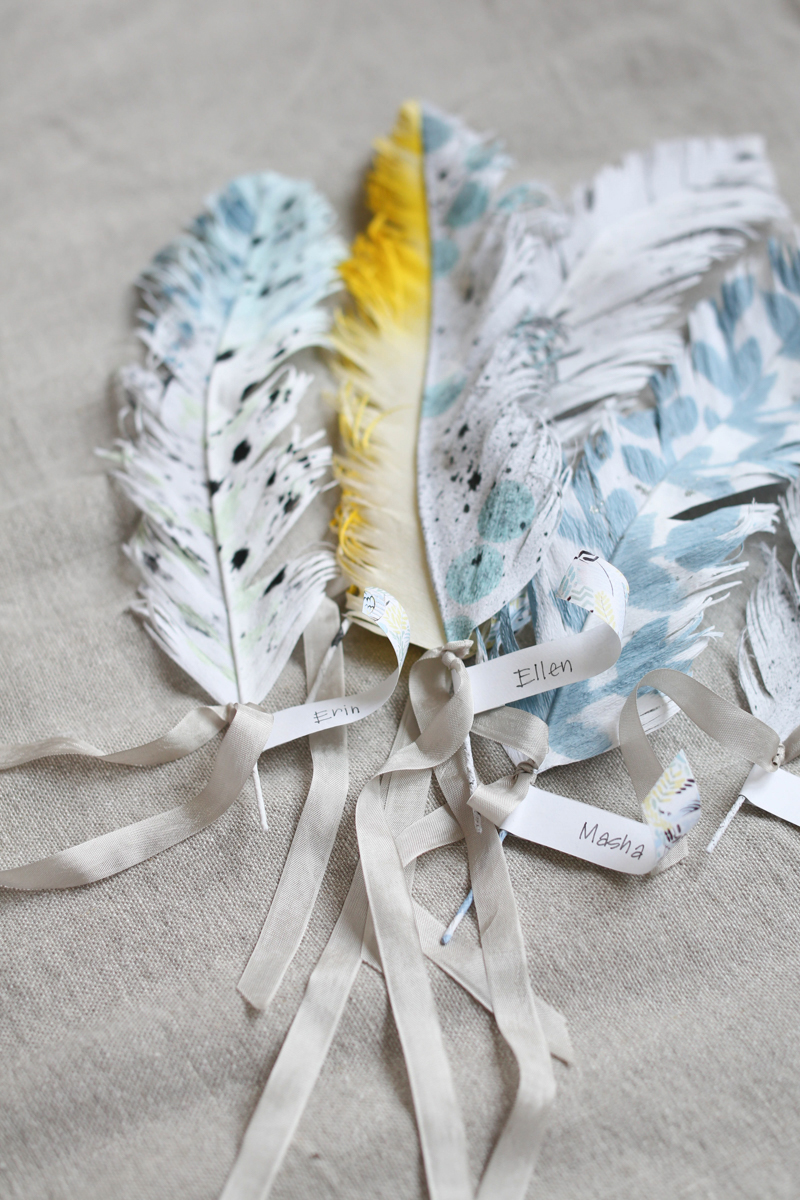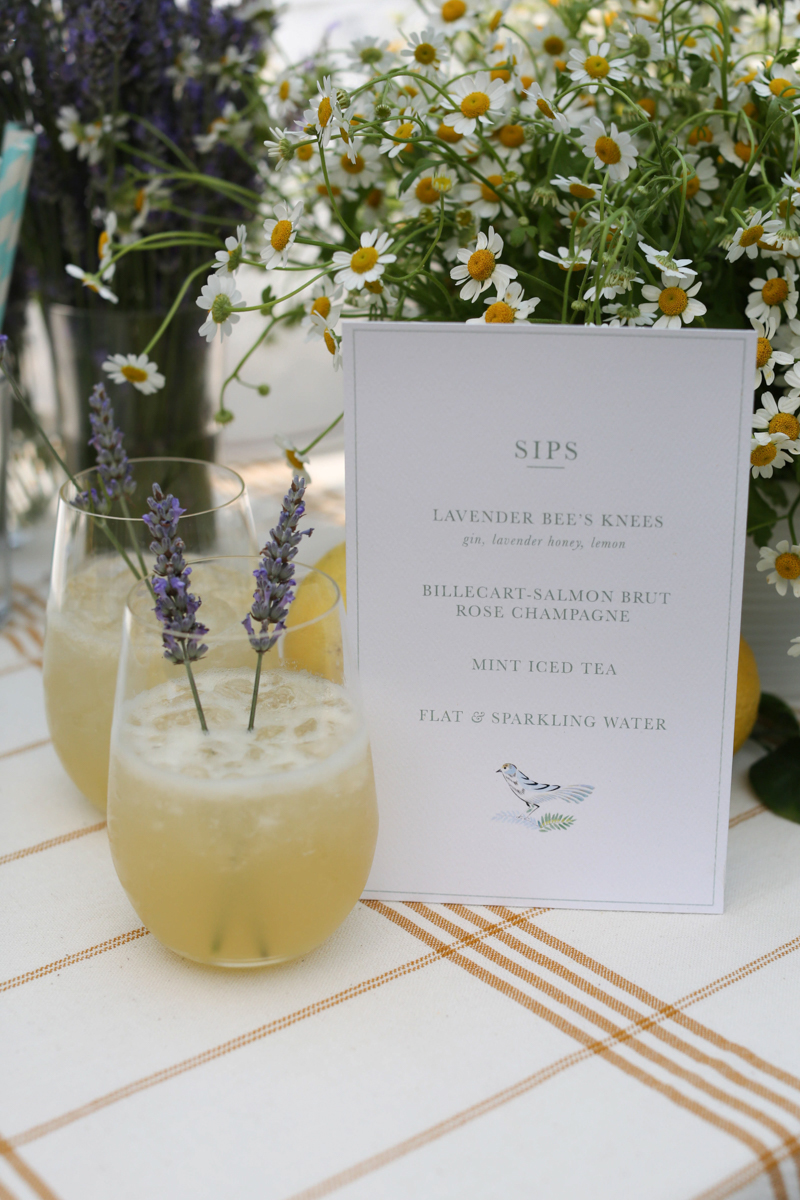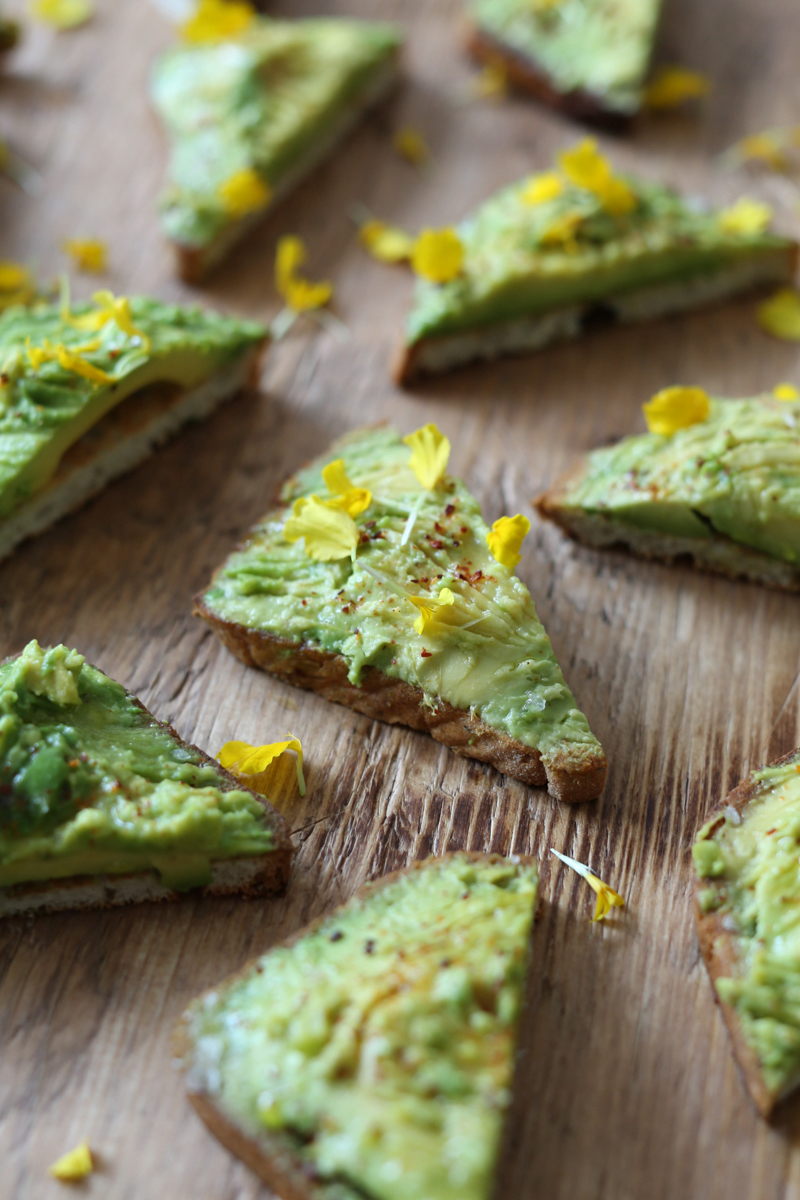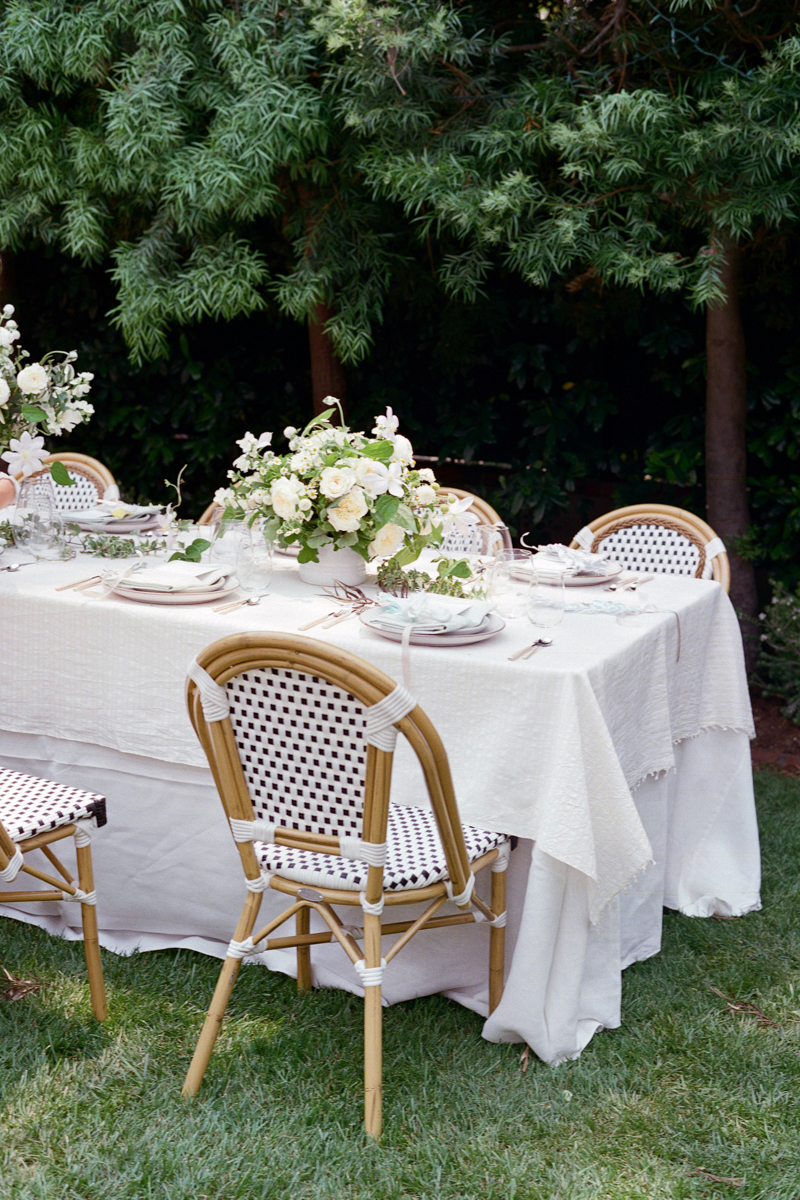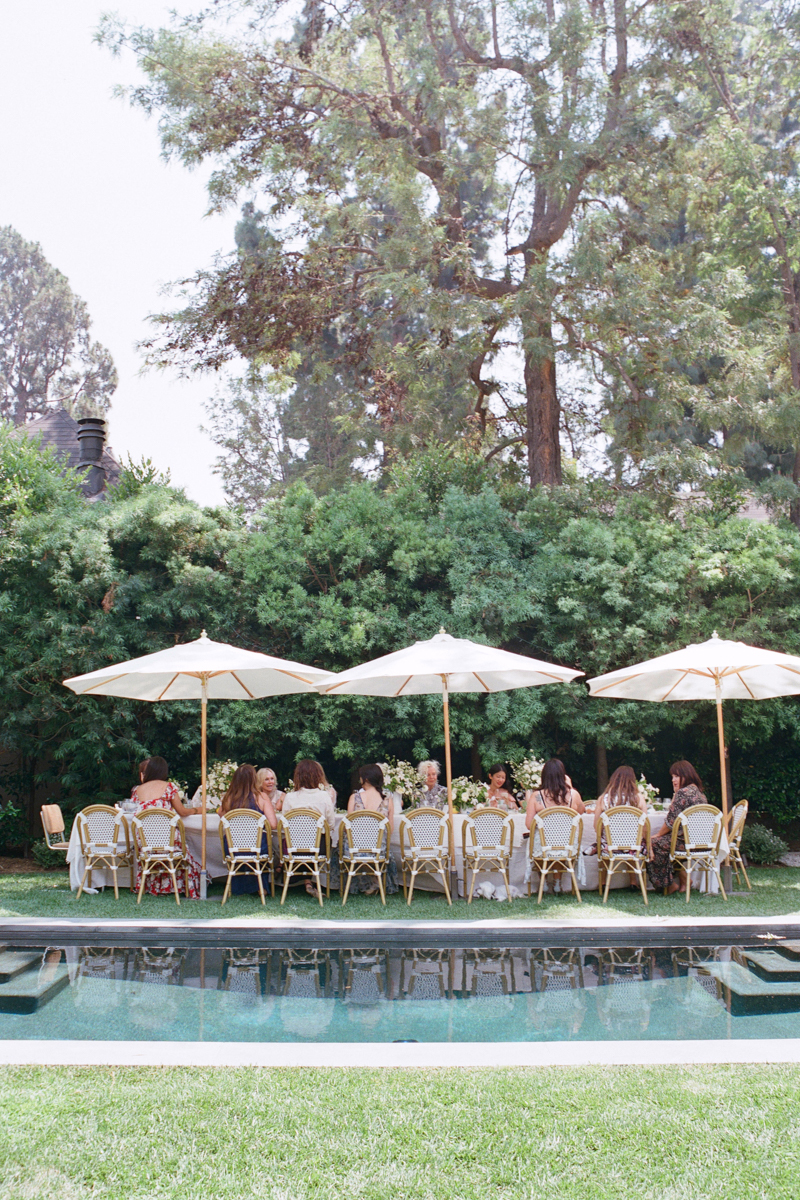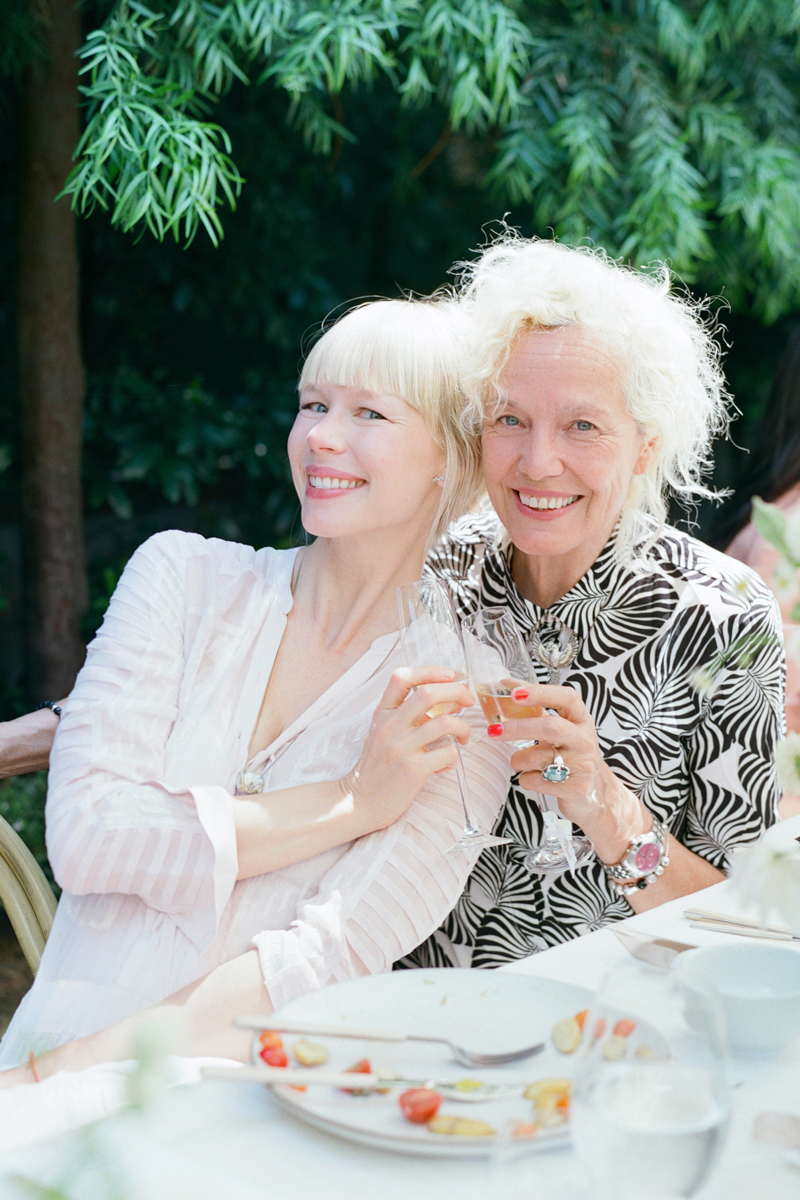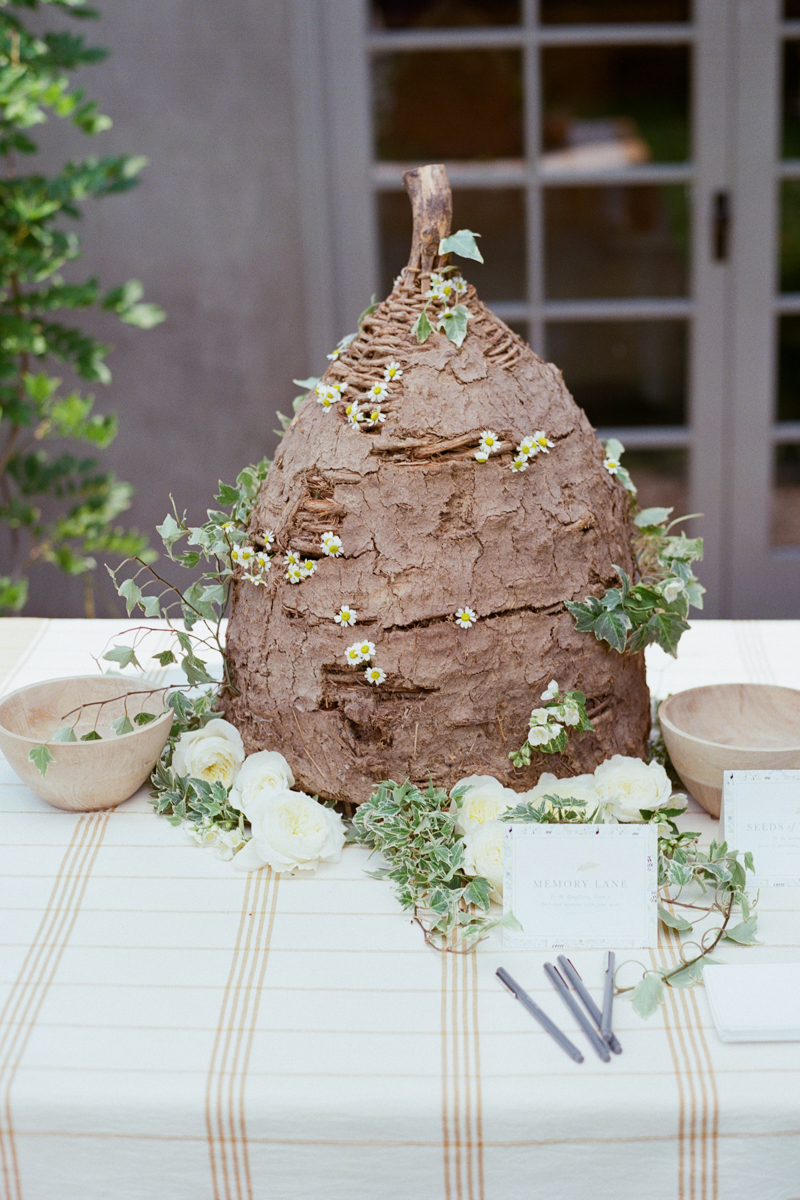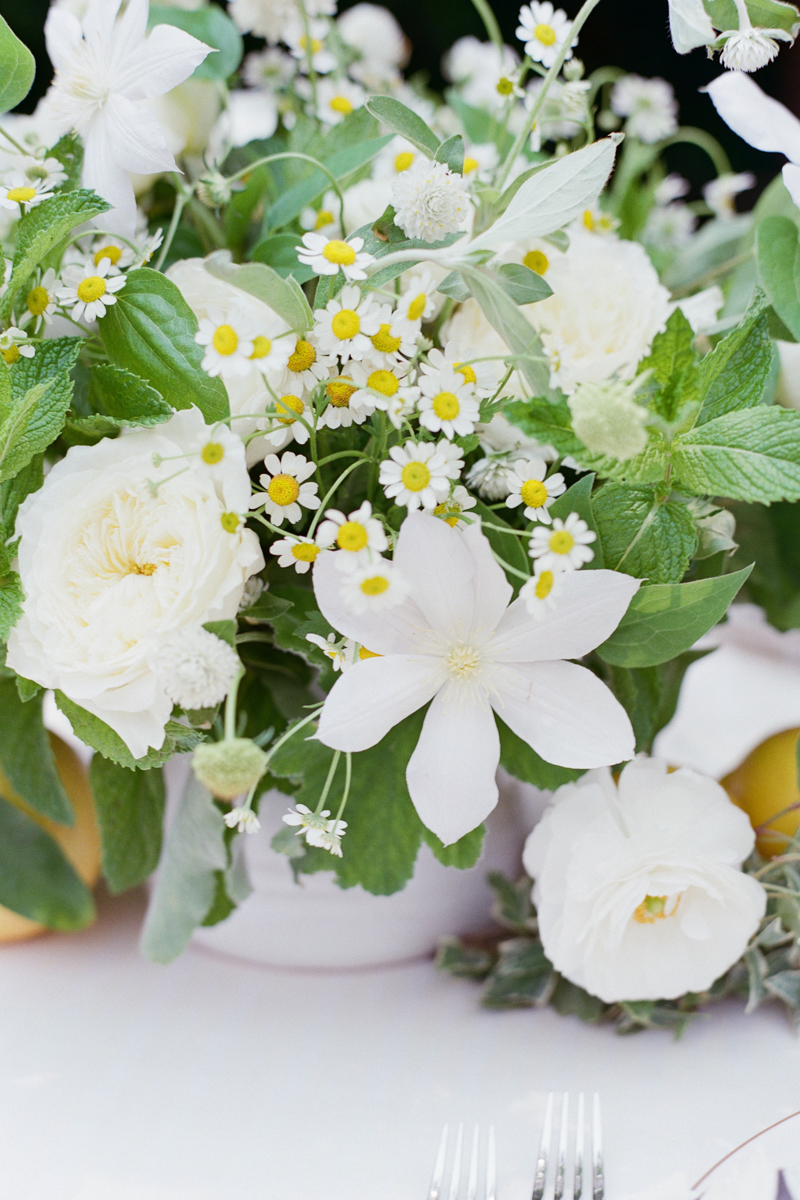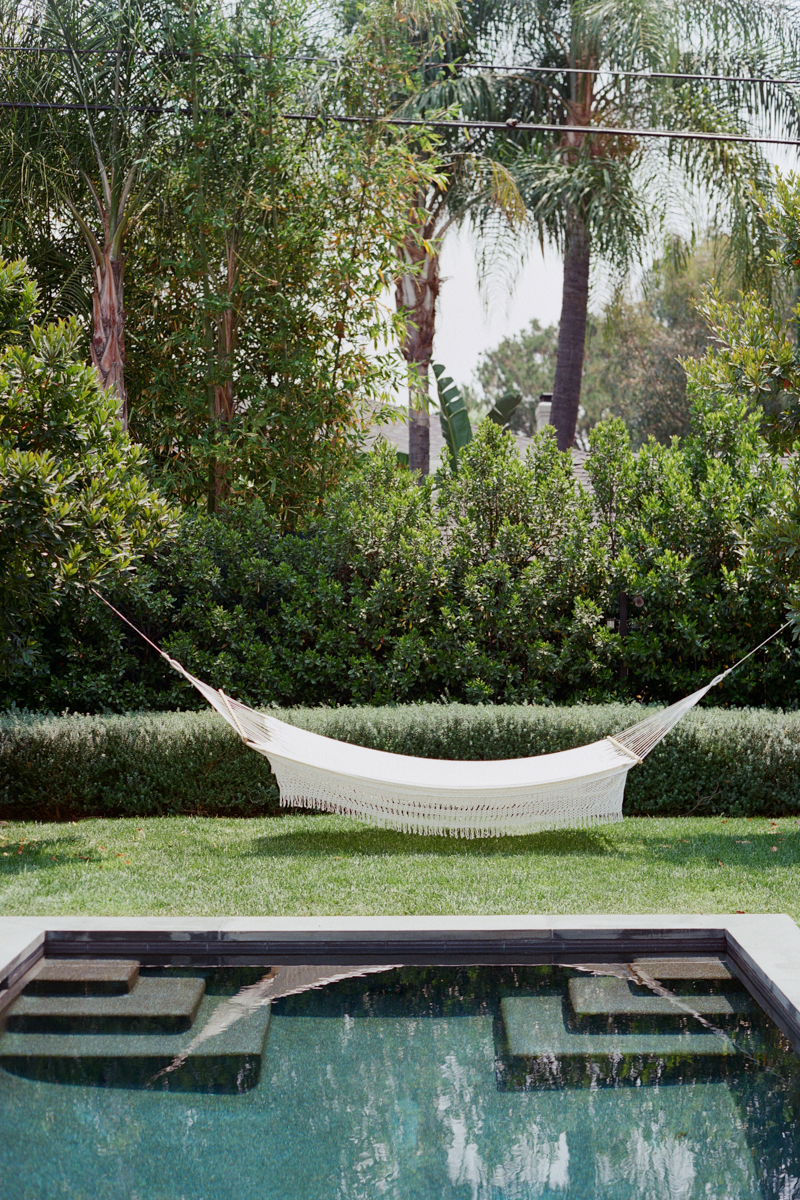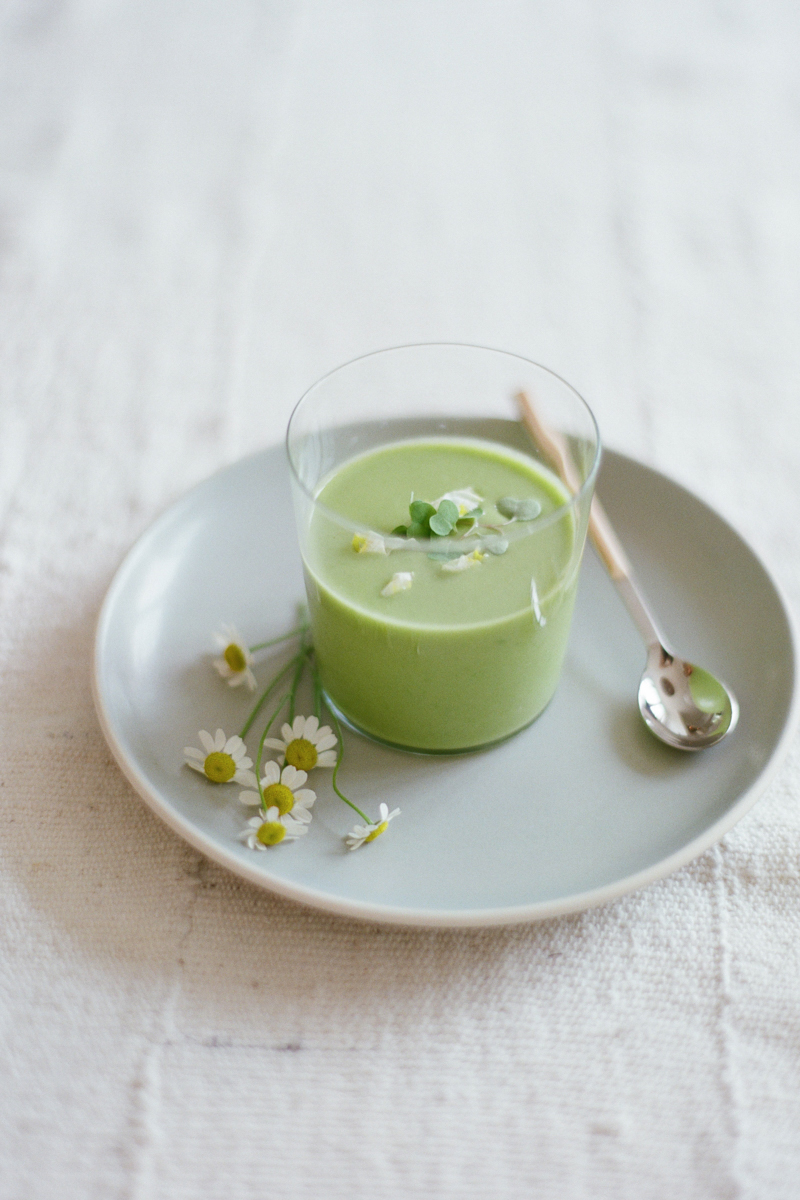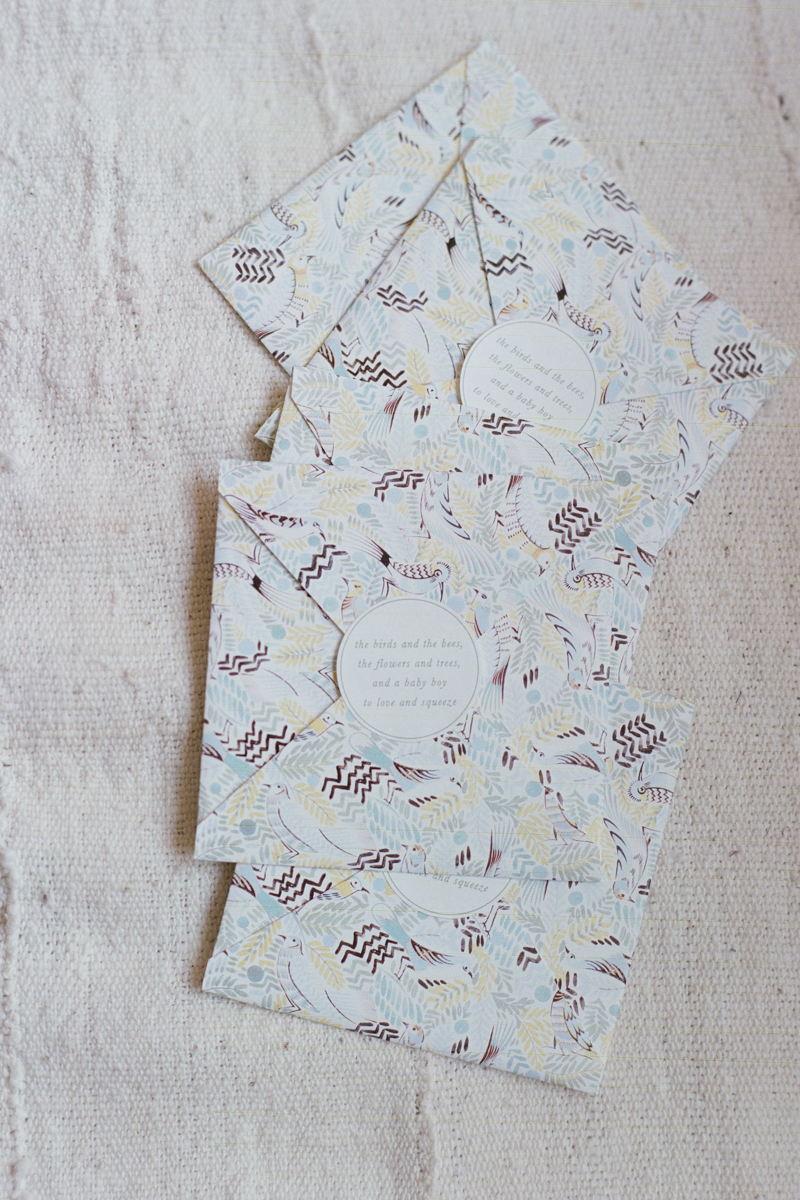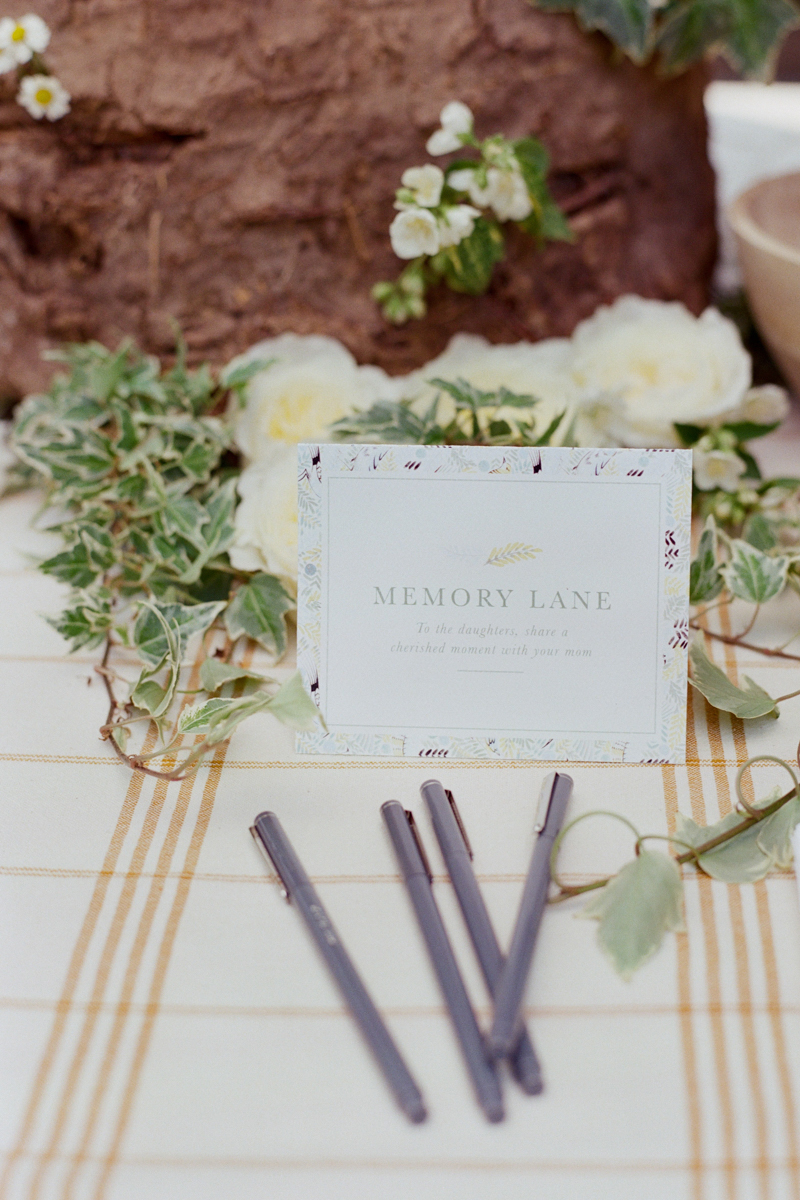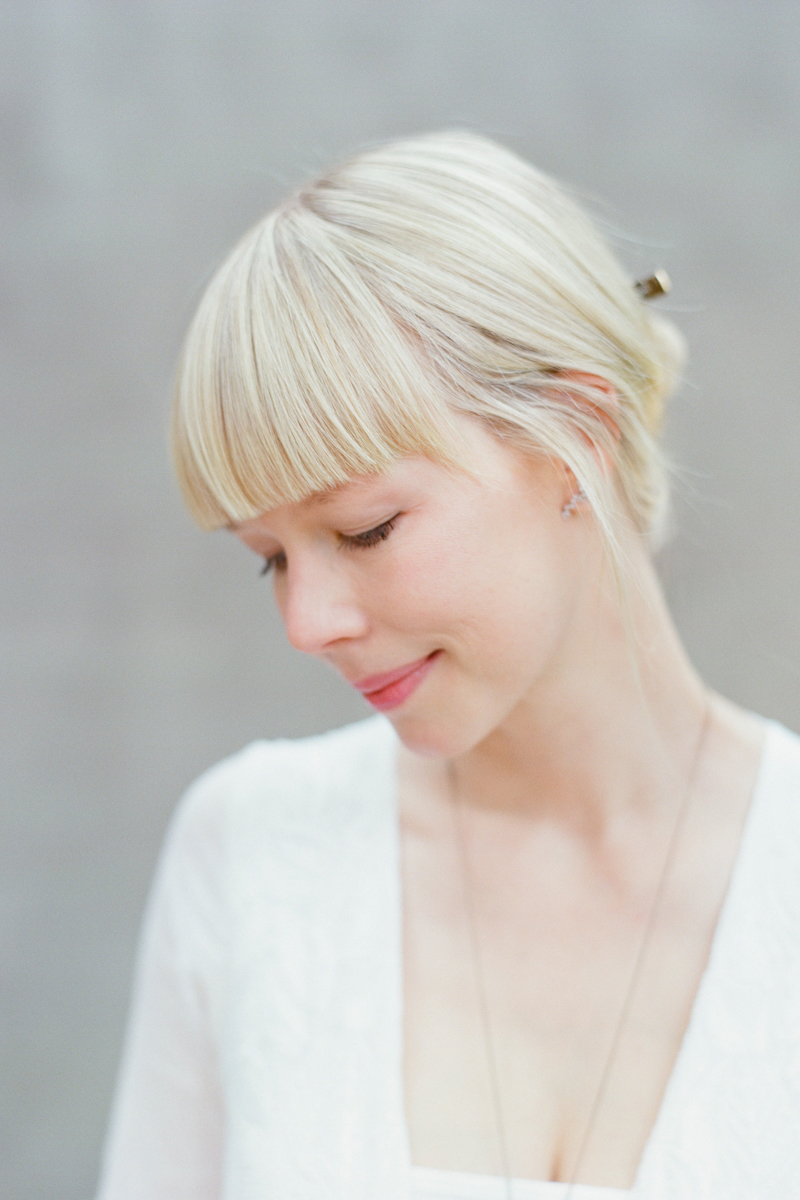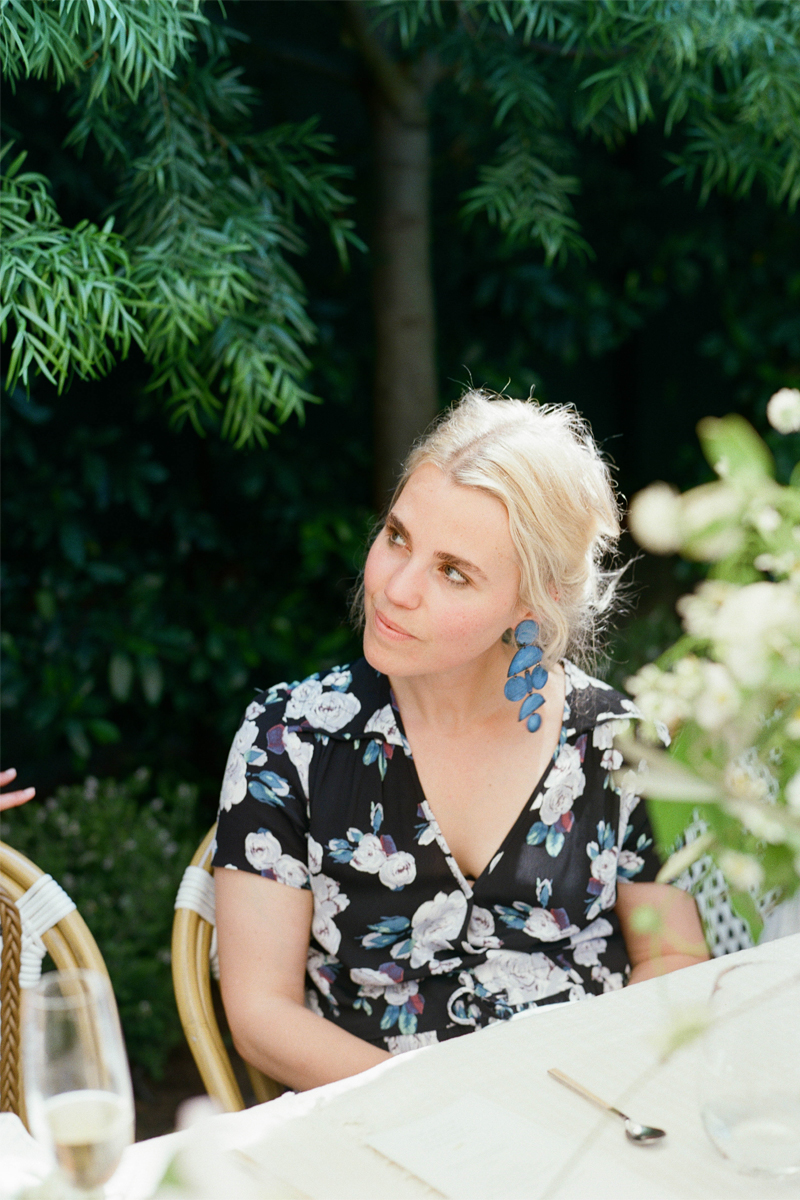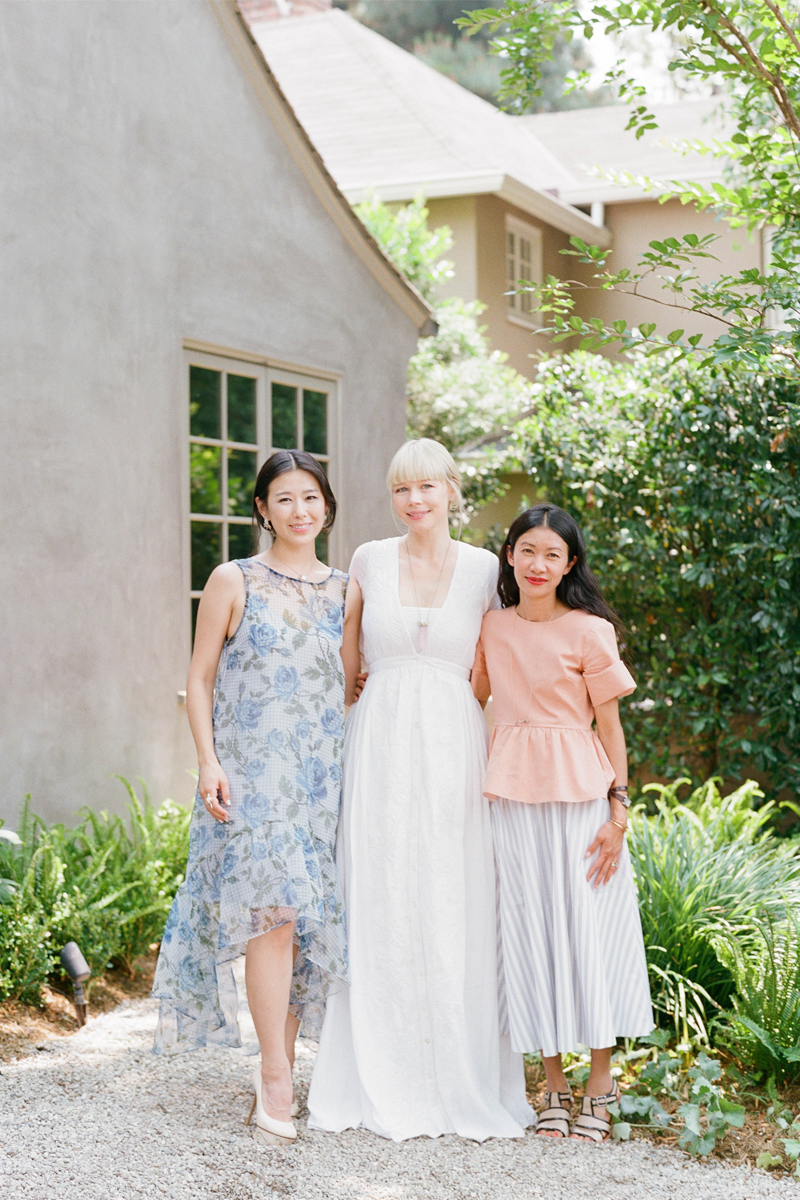 Vanilla Naked Layer Cake Recipe
Recipe
Vanilla Naked Layer Cake Recipe
Servings: makes one four layer 9" cake
Units:

Course: Desserts
Ingredients for the cake:
2 1/4 cup

532 ml

unsalted butter room temperature, plus more for pans

6 cup

1420 ml

sifted cake flour not self-rising, plus more for pans
1 1/2 tsp baking powder
1 1/2 tsp baking soda
3/4 tsp salt

3 cup

710 ml

sugar superfine
12 large egg yolks lightly beaten

2 cup

473 ml

sour cream
3 tsp pure vanilla extract
Ingredients for the frosting:
30 oz

850 g

cream cheese room temperature
3 sticks butter room temperature

5 cup

1183 ml

powdered sugar plus more for dusting
3 tsp almond extract
fruit and flowers to decorate
To make the frosting:
Beat cream cheese in a stand mixer. Add butter. Add powdered sugar. Add almond extract. Beat until smooth.
To make the cake:
Heat the oven to 350 degrees. Arrange two racks in the center of the oven. Line the bottom of four 9-by-2-inch buttered round cake pans with parchment paper. Dust the bottom and the sides of the cake pans with flour, and tap out any excess.
In the bowl of an electric mixer fitted with the paddle attachment, cream butter on medium-low speed until fluffy, 1 to 2 minutes. Gradually add sugar, and keep beating until the mixture is fluffy and light in color, about 3 minutes. Gradually drizzle in egg yolks, beating on medium-low speed between each addition until the batter is no longer slick. Beat until the mixture is fluffy again, about another 3 minutes.
Alternate adding flour mixture and sour cream to the batter, a little of each at a time, starting and ending with the flour mixture. Beat in vanilla. Divide the batter between the prepared cake pans. Bake until a cake tester inserted into the center of each cake comes out clean, 30 to 40 minutes, rotating the pans in the oven, if needed, for even browning. Transfer cake pans to wire racks to cool, about 15 minutes. Remove cakes from pans, and let cool completely on racks, tops up.
To assemble, remove parchment paper from the bottoms of cakes. Generously spread a layer of frosting between each cake layer. Transfer cake to the refrigerator to firm for 1 hour. Garnish the cake with fruit & flowers and lightly sifted powdered sugar.