Wellness
A Mindful Practice with Breathwork Healer Ashley Neese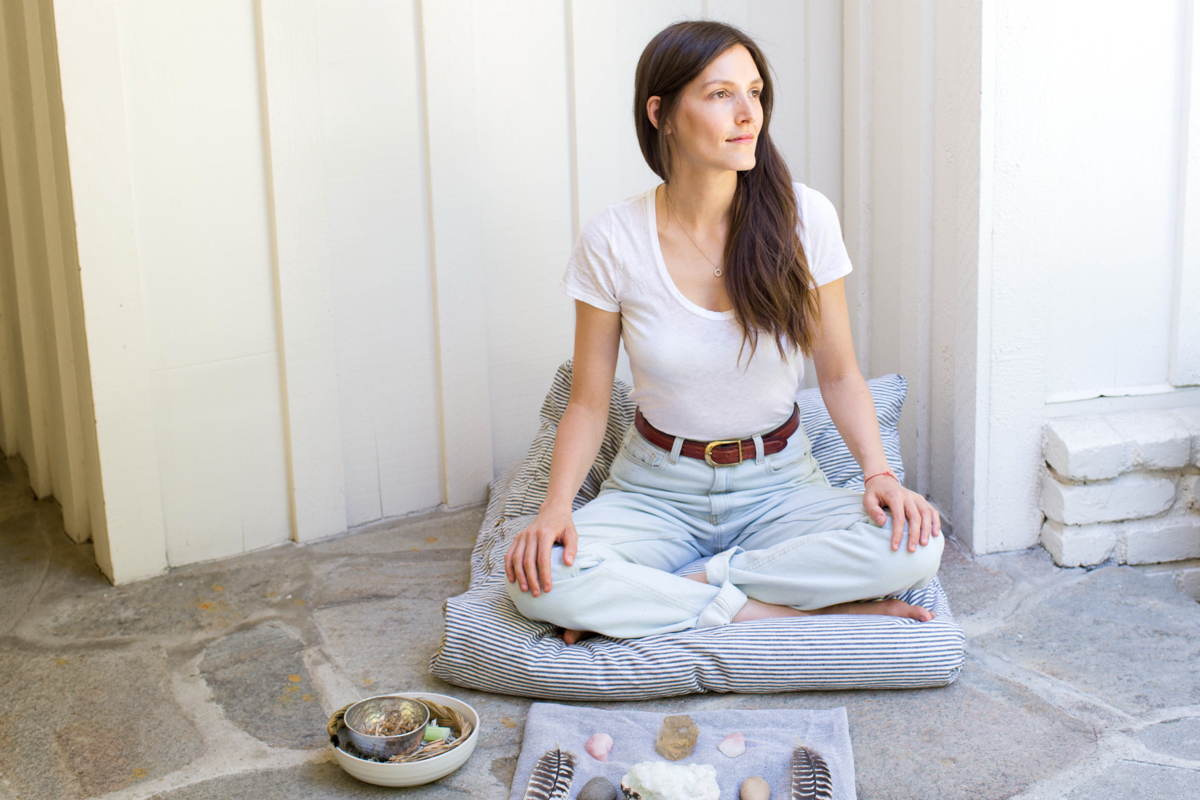 It may sound odd, but breathing is something that requires mindfulness. Ashley Neese, an LA-based breathwork healer, recently led some friends and myself in a breathwork circle, and I learned so much. For one, that it's a practice I can continue on my own. Ashley is a big advocate for carving out time each day for oneself, something I agree with wholeheartedly.
She advises taking five minutes in the morning before getting out of bed for breathwork, or writing a short gratitude list at the end of the day. Ashley also recommends keeping a dream journal, which is a wonderful complement to breathwork. According to her, this good habit helps you explore your subconscious, process emotions and track your intuition. I asked Ashley to share more about her powerful practice, along with some tips and instructions for taking particularly calming breath. XXJKE 
Ashley Neese: Breathing is the most potent tool we have for self healing and spiritual development. Cultivating a simple breathwork practice does wonders for emotional health and wellness. Breathing with intention increases awareness, soothes the nervous system and strengthens intuition. 
The Balanced Breath is one that I teach to all of my clients. You can practice anytime and it is incredibly effective before bed. The Balanced Breath grounds energy, relieves stress and promotes relaxation. If you have trouble falling asleep try this practice to slow down the mind and prepare your energetic body for rest.
Practice:
Take a comfortable seat or lie down. 
Exhale a big breath through your mouth.
Inhale through the nose four counts. 
Pause briefly at the top of the inhale.
Exhale through the nose four counts.
Repeat for five minutes. 
With practice, work up to six counts and aim to practice for 10 minutes.

Photo: Brittany Wood