Living
A DIY Menorah for Hanukkah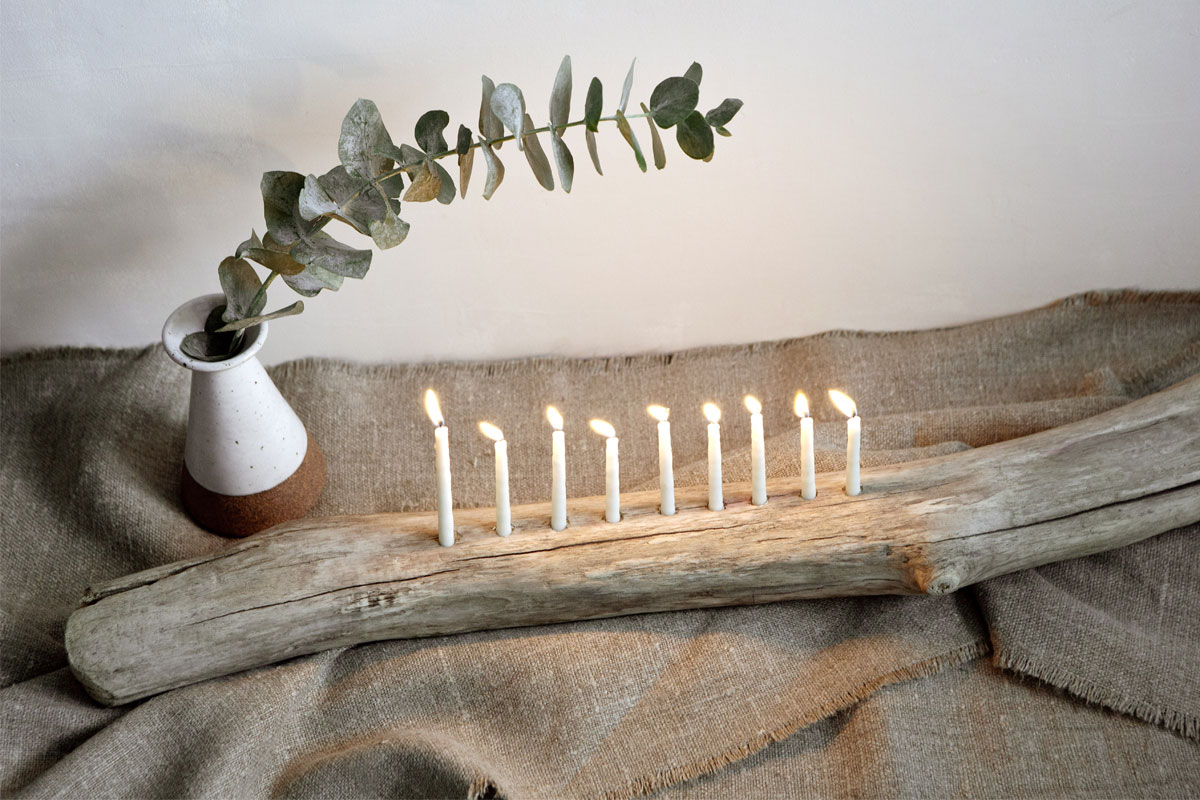 Hanukkah falls in late December this year, adding even more opportunities to gather and celebrate this month. We always have a Hanukkah dinner with family and friends at the beginning of the holiday, making our favorite dishes and lighting the menorah with our kids. We have a traditional menorah that we tend to use, but I'm tempted to recreate this organic nature-inspired menorah created by one our talented photographers, Sarah Elliott. Sarah shared her instructions below—it couldn't be easier to put together! XXJKE
Instructions:
Find a log or large stick, determine its most stable position and evenly measure out the candle holes. If you like, wash and sand the log before you start to give it a cleaner, more uniform look.
Carefully drill the holes. The ninth candle, called the shamash, is meant to be higher than the rest of the candles so don't drill as deeply to create that hole.
Once the holes are drilled and the dust is removed, place the candles in the holders. If you want to make the holes more secure, you could put a copper fitting in the hole. Or, pour a little bit of melted wax into the holes just before you position the candles.