Living
A Conversation with WhoWhatWear's CEO Katherine Power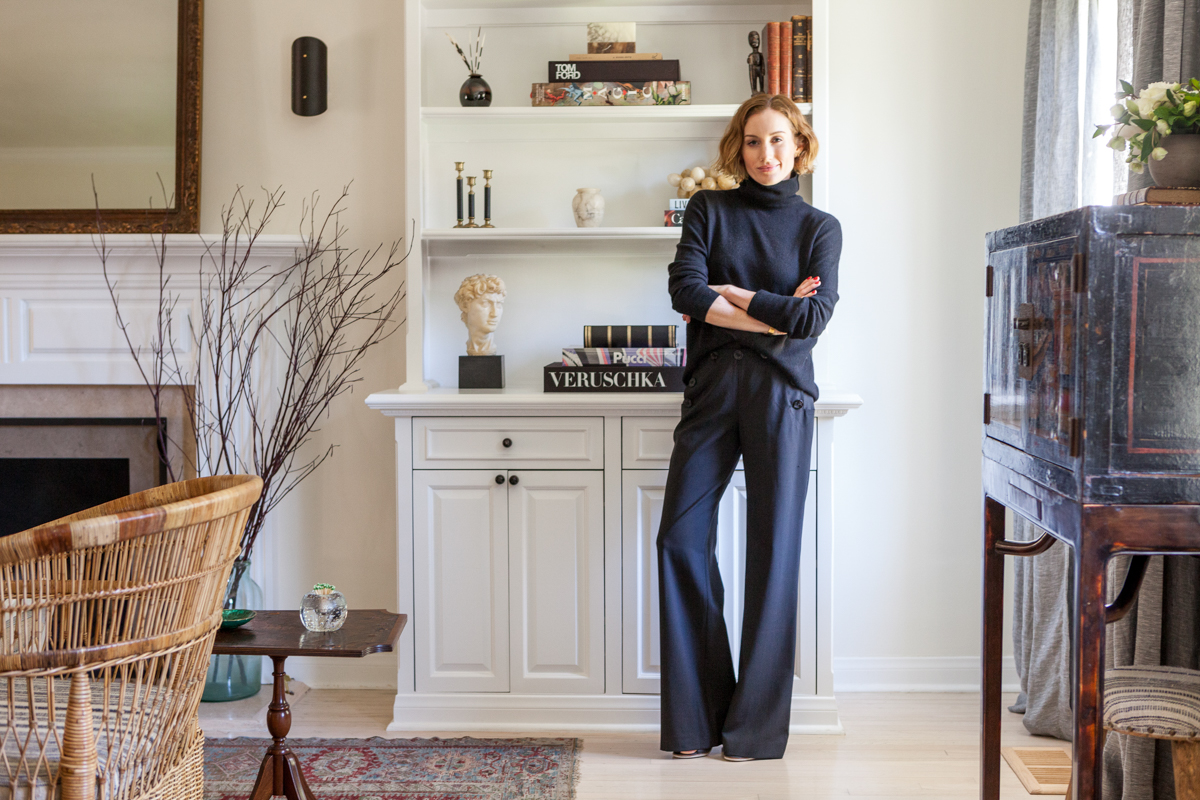 As a female entrepreneur, I have great respect for strong women who have set out with a vision to build something great. Take Katherine Power and Hillary Kerr, the two founders of WhoWhatWear, the fashion site that since launching 10 years ago has spawned several complementary offshoots (Byrdie, Domaine Home) and expanded to Australia and the UK. The ever-stylish Katherine is CEO of Clique Media Group, an umbrella for their digital brands.
From Clique's headquarters in West Hollywood, Katherine runs what has become quite an empire which includes the new collaboration WhoWhatWear for Target and a third book titled, The Career Code, which lays out the rules for creating a self-made dream career. Katherine lives an inspiring, well-curated life in LA with her husband.  I hope you enjoy learning more about her! XXJKE 
Rip & Tan: You and Hillary founded WhoWhatWear 10 years ago, and since then it's become a huge media brand comprising multiple websites and even a presence in Australia. What did you originally set out to do, and how has your vision evolved over the last decade? 
Katherine Power: We set out to reimagine the way women like us would consume magazine-quality content and shop online, and we continue to do that today as platforms and devices change at the speed of light. We also knew that we wanted to build strong enough brands that they could extend beyond media, which we have done with our WhoWhatWear apparel collection in Target stores nationwide. 
Rip & Tan: What made you two decide to expand your business to Australia and what have you discovered since launching there? 
KP: This year we launched WhoWhatWear.com, Byrdie.com and MyDomaine.com in Australia, and WhoWhatWear.com and Byrdie.com in the UK. We identified our largest and fastest-growing audiences outside of the U.S. and these two were at the top of the list. We also love these territories because they are both very influential in the fashion and lifestyle ecosystem. 
Rip & Tan: What do you think you and your editors and writers bring to the fashion conversation that is unique from other outlets? 
KP: We were truly the first publication to bring an approachable, friendly voice to fashion. We set out to democratize it a bit, and make women everywhere feel comfortable about experimenting with their style. We've built content brands that are known for advice, inspiration and instant gratification when it comes to shopping. 
Rip & Tan: So much of media is New York–based, but you're headquartered in LA. How does that affect your point of view and voice? 
KP: That's the great thing about the Internet—you can pretty much be anywhere to do this job. However, we have always been deeply tied to celebrity and pop culture, and the epicenter of that is really LA, so it's been to our benefit. We do have offices in New York though. 
Rip & Tan: You're also an author. What is the biggest thing you've learned from the writing and publishing process? 
KP: First of all, it's very hard work, especially if you're running a company at the same time. Hillary, my partner, does most of the heavy lifting with our books, I must admit. That said, so much of what we do is timely content in small snippets, so it's nice to be able to take a step back and think about developing something that's more evergreen and can be useful for many generations. It's been an amazing experience to go on book tours and meet our readers in real life. We're usually trapped behind our computers in an office, so it's always very inspiring to make the real-life connections. 
Rip & Tan: Where or what are your main sources of inspiration? 
KP: My friends, traveling through Europe and businesses like Amazon or Netflix. It depends what type of inspiration I am seeking. 
Rip & Tan: What motivates you to go into the office each day? 
KP: Making new products (technology, media, tangible goods) and interesting partnerships is what I work for. Also, we have the most inspiring, entrepreneurial team. I want to help them be successful in their careers. 
Rip & Tan: How would you describe your personal style vs. your home style? Are they similar or totally different?
KP: They are very similar. I'm pretty traditional, a little European, and I love vintage. 
Rip & Tan: Where are your favorite places to shop and what are your recent scores from each? 
KP: Jenni Kayne (I actually just bought two pairs of pants there!), Amazon, Net-a-Porter, Celine, MatchesFashion.com, Curve and Neiman Marcus in Beverly Hills, where I buy most of my shoes. My friends and I just took a trip to our local Target when the WhoWhatWear collection came out and I bought four pairs of our perfect cropped black trouser. They are seriously the best pants and under $50. 
Rip & Tan: Have you discovered any designers lately that you are really excited about? 
KP: Yes, I was recently turned on to a french label called Lemaire which I love.
 Rip & Tan: What are three can't-live-without items in your closet? 
KP: Manolo Blahnik BB pumps, Celine slim trousers and my WhoWhatWear trench coat. 
Rip & Tan: How do you relax? Do you have any rituals you do to de-stress or get quality "me" time? 
KP: It's not totally relaxing, but I work out at Tracy Anderson every morning at 6 a.m. and I seriously love it. It's the only "me" time I get, and I always feel ready to tackle my day afterwards. 
Rip & Tan: One of your websites is the beauty-focused Byrdie. What are your personal go-to beauty products? 
KP: I use Sanitas Lactic Acid Cleanser every day, Biologique Recherché P50 toner, and Revive Eye Creams. For a breakout I use a benzoyl peroxide gel from facialist Biba Sousa, and a couple of nights a week I use Retinal Reform from facialist Shani Darden, which is amazing. 
Rip & Tan: What is your favorite way to set the mood when entertaining in your home? 
KP: To be honest I'm not much of an entertainer because I'm barely home, and when I am I just want to relax with my husband and my cat. However, when I do entertain, I love fresh flowers and Cire Trudon candles. 
Rip & Tan: What do you feel you're most passionate about at the present moment? 
KP: Our company and what we're building over the next year. 2016 is going to be fun!
Photos: Michael Wells