Living
The Tribeca City Guide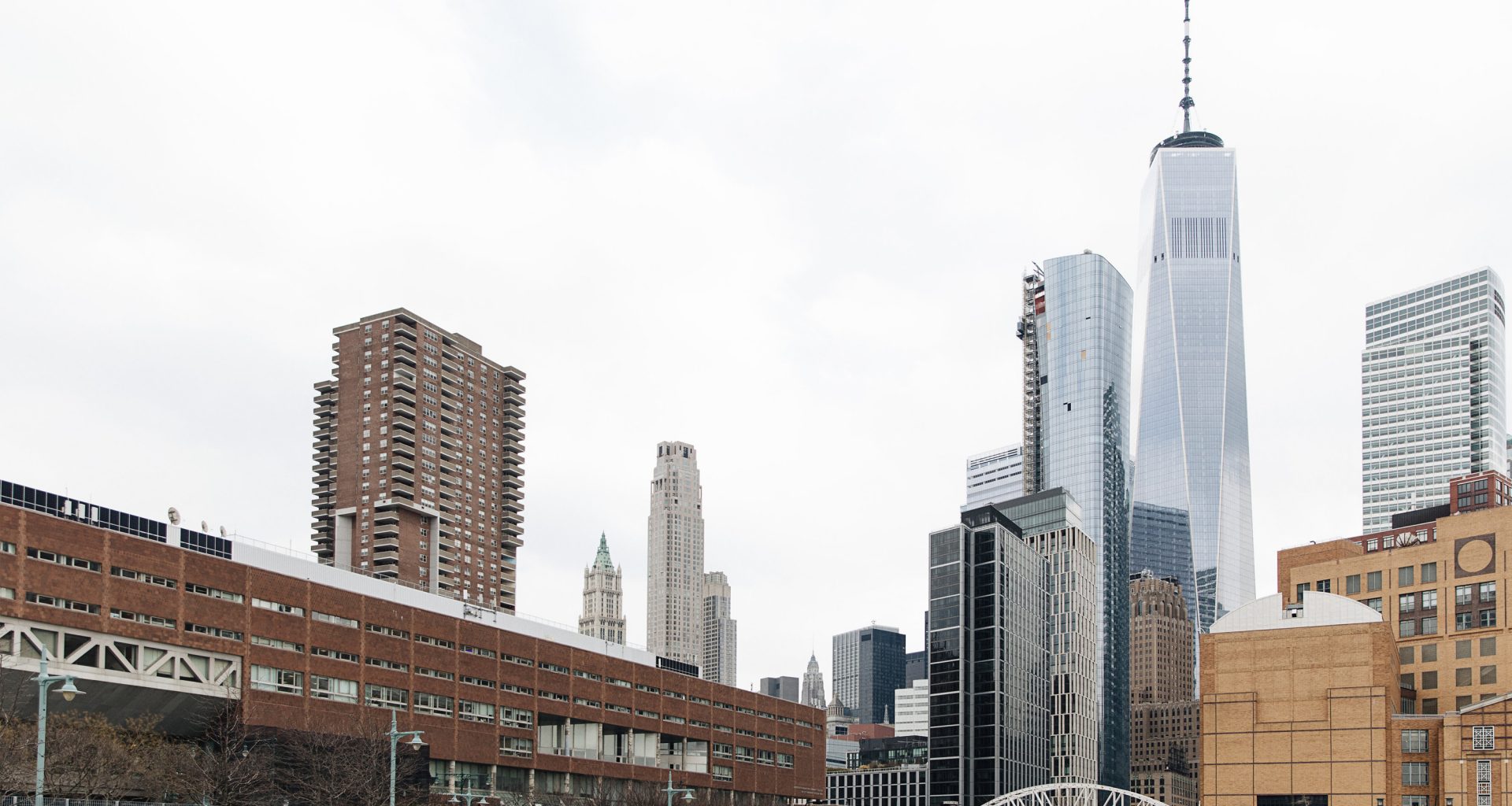 How do you spot a New York City native? That brisk-paced walk, their innate knowledge of subway schedules, and how they never let you forget how much this city has changed. We have to admit they have a point. Take Tribeca, for instance, was once an enclave of artists in industrial warehouses, but these days, most all are converted to upscale, light-filled lofts.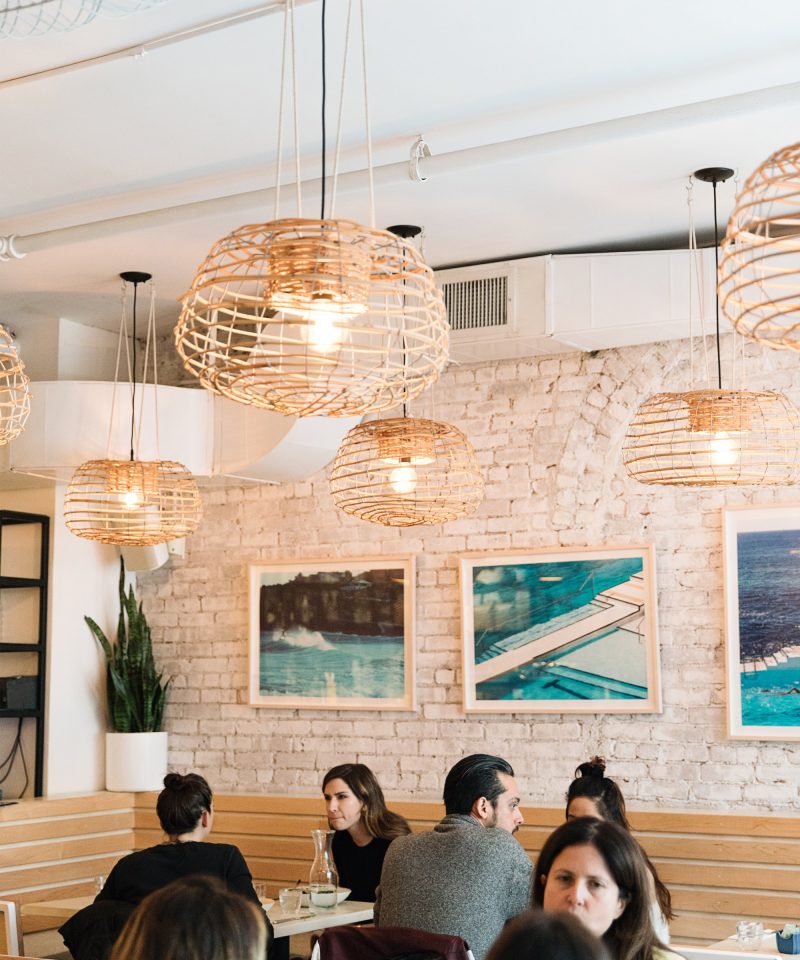 The neighborhood is home to some of the best shopping, dining, and Jenni Kayne Tribeca, right at Greenwich and Harrison. Navigating New York is easy to do when you have an insider to show you around, so we put together a guide of all the best places to eat, stay, and see while you're roaming the city on foot, just like a local.
Hotels:
Greenwich Hotel
—Owned by Robert de Niro, this legendary hotel is the ultimate luxury. Designed by Antwerp-based architect Axel Vervoodt, its interior boasts Belgian influences with modern artistic elements, resulting in a peaceful sanctuary, a rare luxury in this bustling city. With an interior pool fit for a king and a relaxing spa offering massage, bodywork, and seasonal baths, you might never want to leave.
Shopping:
La Garconne
—What started as strictly e-commerce, La Garconne's brick-and-mortar is a destination for the decidedly pared-down. The sparse, Japanese-inspired loft is an architectural feat in its own right, showcasing a curated edit of luxury pieces.
Best Made Co
—Headquartered in Tribeca, Best Made Co. fills the gap between the artisanal and the outdoors. Specializing in domestically produced utility objects with a stylistic bent, they guarantee proudcts are "designed for life," and will be passed down for generations. 
Restaurants: 
Bubby's
—Simple comfort food at its best. Chef and owner Ron Silver got his start baking pies out of his apartment kitchen on Hudson and North Moore, selling them to neighbors and local restaurants. Today, those pies are still on the menu, accompanied by grown-up versions of old-school favorites—think deviled eggs, matzo ball soup, and burgers galore. Don't miss the seasonal specials, the weekday happy hour, and, of course, the pies.
The Odeon
—The 1980s in New York was a time of excess and indulgence, a decade that defined the spirit of the city. The reputation still holds up in part due to the still-thriving Odeon, the Parisian-style brasserie that acted as second home to basically everyone who was anyone on the scene in downtown New York. The décor is vintage without a modicum of camp, while the dark mahogany and leather seats call for an order of New York strip steak. This old haunt is easy to spot, with its legendary neon lettering. If you don't have time for dinner, try the house-made ice cream, a must in that humid summer heat. 
Two Hands Restaurant & Bar
—If you need proof that avocado toast won't be ending its reign any time soon, simply head to Two Hands, where the breakfast that defined a generation is selling like, well, avocado toast. Their other offerings are just as photogenic, we promise. Market-fresh veggies, housemade granola and pickled chili scrambled eggs are just a few of the stellar standouts. Or, opt for the beef burger with a fried egg on top—it won't disappoint.
Añejo
— There's no doubt in our minds the chefs here know what they're doing. Just look to their robust selection of tequila, mezcal, and their wildly eclectic list of Mexican distillations—there's a perfect pairing for every dish on the menu. Brunch is a real scene here, and it's no wonder, because the prix fixe is unbeatable. For $47, you're served unlimited—yes, unlimited—small plates and bottomless brunch cocktails, though we prefer to take it easy and go for their chilaquiles. And if you only have time for small bites and drinks, it's a great atmosphere to enjoy a quick round of tacos.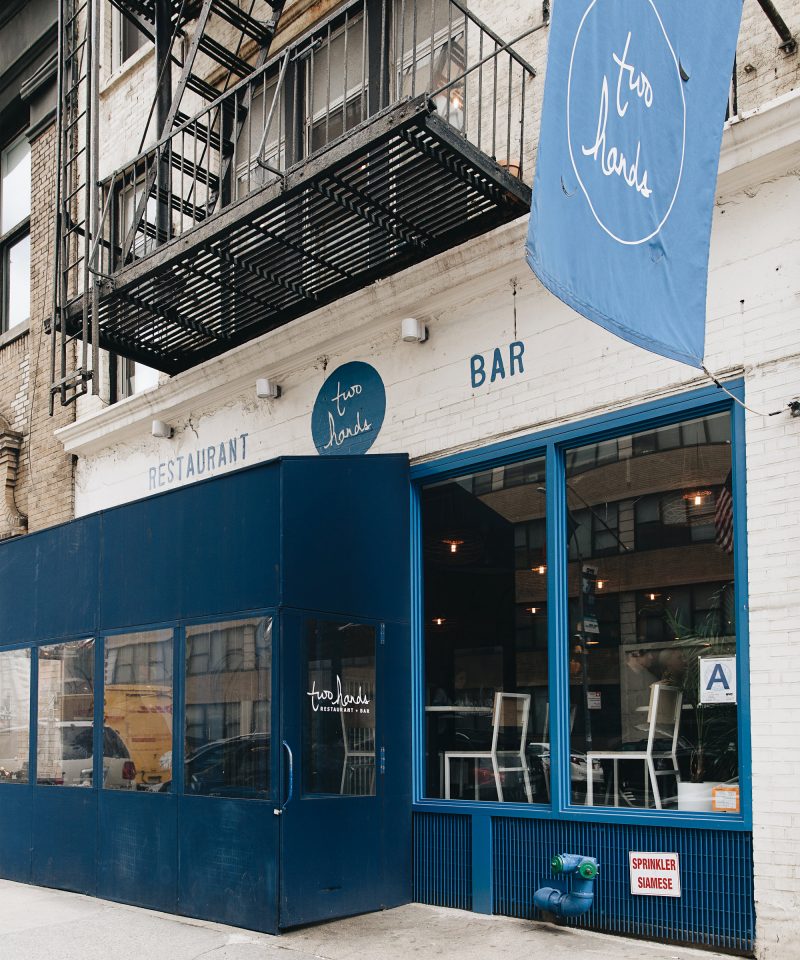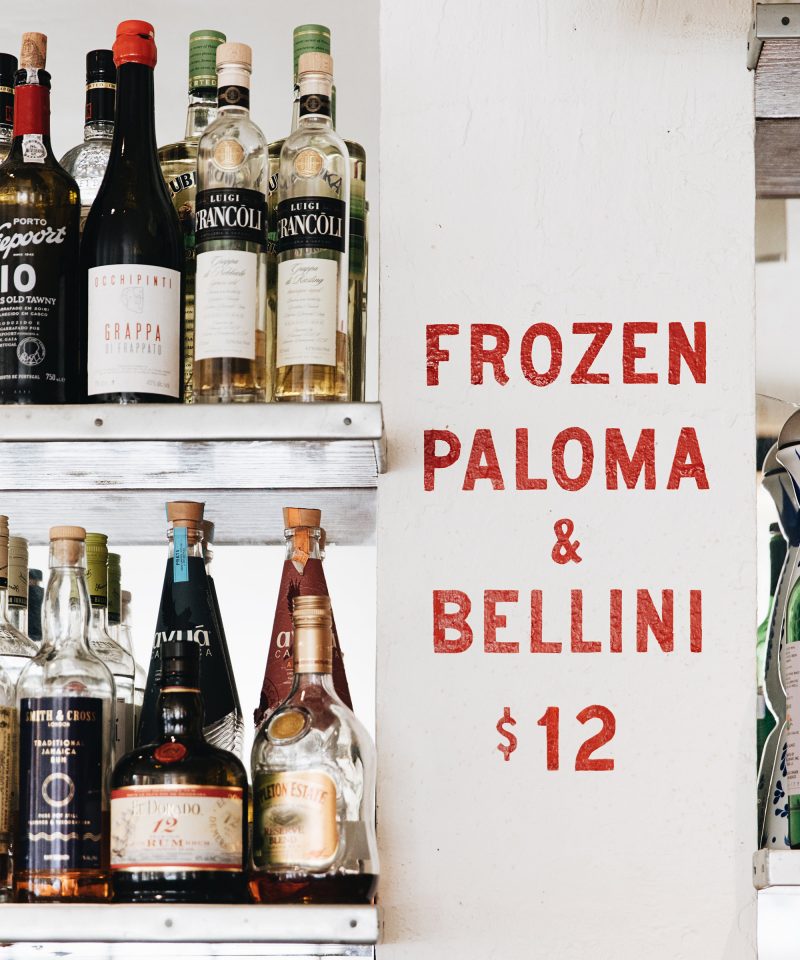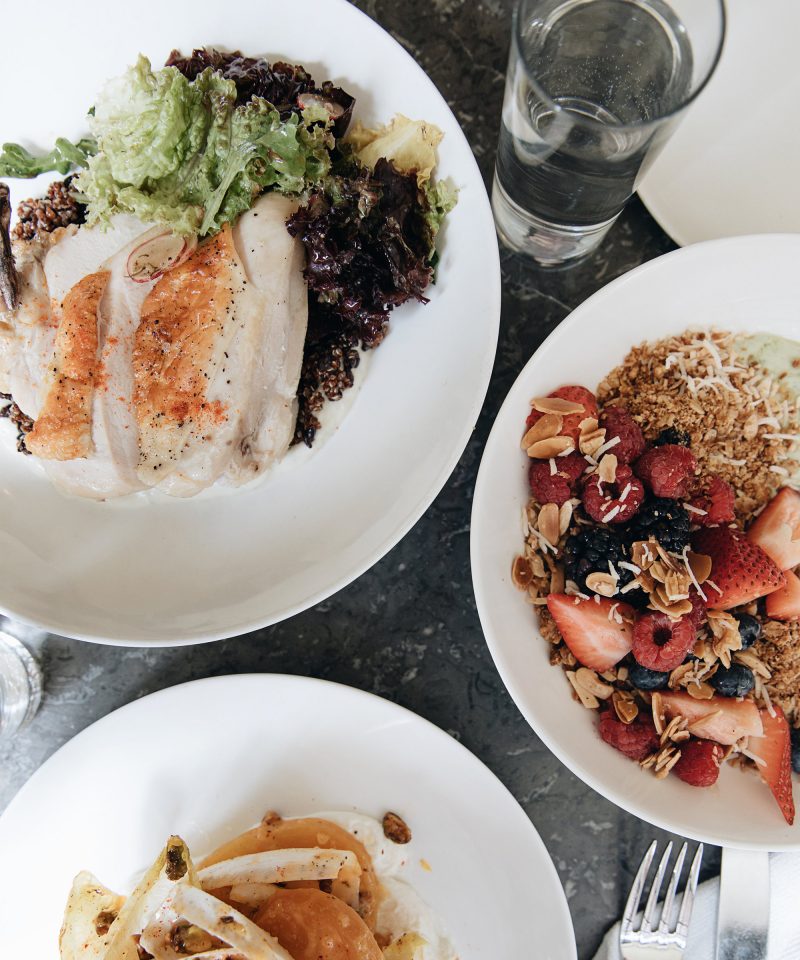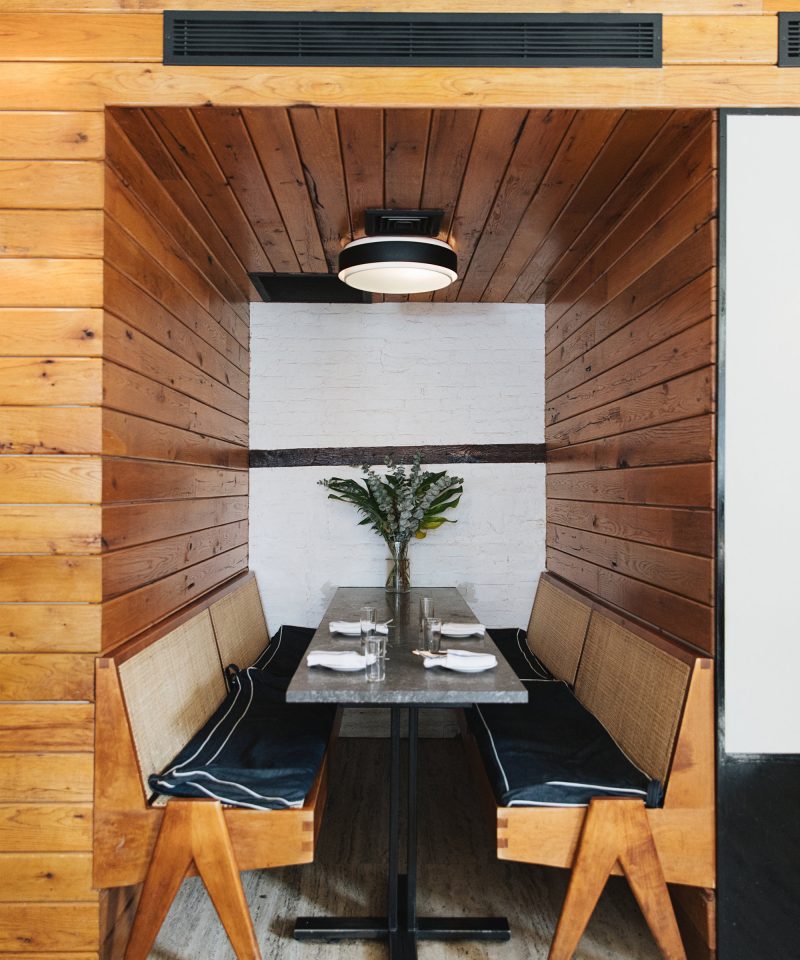 Atera
—Like most apartments in the city, space at this restaurant is limited. With only 18 seats, reservations can be tricky, but if you can snag a table, you're in for a meal you'll never forget. Atera offers a seasonal tasting menu with the option to pair wine or if you're abstaining, a temperance pairing. This two-star Michelin restaurant offers a non-alcoholic beverage flight made in-house using ingredients we've mostly never heard of (seaweed fizz is, it turns out, a thing). With such an innovative menu and approach to fine dining, this is a next-level experience.
Locanda Verde
—Even if you don't book a stay at the Greenwich Hotel, a visit to their hotel restaurant is a must. Hearty Italian food, an excellent wine list, and a James Beard Award-winning head chef come together in perfect harmony. This is a rare instance of the food outweighing the buzz, and while the latter is loud enough to keep their bookings filled to the brim, the standouts here are the garlic-crusted chicken over sautéed zucchini and fennel, squid ink linguini, and house made ricotta.
Restaurant Marc Forgione
—One of the biggest names in cooking, Marc Forgione has earned the right to an eponymous restaurant. The actual Iron Chef is a master of flavors, blending international cuisines in a brick-walled, dimly lit space where the service is warm, inviting, and personable, where everyone's a regular. It's been named one of the most romantic restaurants in New York City not just for atmosphere encouraging close talking, but the Halibut en Croute sauce is also known as "proposal sauce" for the common reaction diners have after trying it. As the story goes, it's so good that most people ask Forgione for his hand in marriage.
Tiny's and the Bar Upstairs
—Cozy, chic, and yes, tiny, this bi-level restaurant and bar lives in a landmark building with antique furnishings. Original tin ceilings, vintage wallpaper, wood paneling and assorted knick-knacks are sparingly arranged, cleverly avoiding any risk of too much kitsch. The warmhearted, inviting atmosphere is complimented by a real wood-burning fireplace and copper bar tops. Enjoy a glass of wine over burrata and mussels, or go for a full meal—the half chicken dinner is superb, and the lunchtime superfood pancake is not to be missed.
Coffee & Sweets:
La Colombe
—We first heard of La Colombe when they started popping up all over L.A. early last year. The Philadelphia-based coffee shop seems to be taking over every hip locale across the country, but in a smart move to avoid the hegemony of corporate coffee chains, each locale is tailored to its surrounding aesthetics. The Tribeca location is appropriately industrial-chic, with Old World cups and saucers and picture windows perfect for people-watching as you sip on their signature drink—a just-right draft latte. 
Kaffe 1668
—Take note that there are two locations within blocks of each other—the northside location at Greenwich and Beach is a bit larger and airier than the original café at Greenwich and Murray The Swedish café, replete with dark wood and industrial lighting, is the perfect place to catch up with a friend, get some work done, or just take a sit and enjoy some coffee. Stop in for breakfast or lunch for a delicious smoothie, bagel or bowl—and don't miss their vegan version of a meatball marinara. 
Billy's Bakery
—These sweet treats celebrate the art of the homemade, including what has been called the best carrot cake in the world (hyperbolic, perhaps, but hard to beat) and their famous ice box cake (literally, that's what it's called). This is the definition of a simple pleasure, and portions are more than modest. This charming, cheerful bakery is a must for a sugar rush or a last-minute celebration.
Flowers:
Élan Flowers
—The direct translation of this special floral boutique's French name is "with energy, style, and panache." Co-owners Patrick and Christine embody just that in their enthusiasm for beautiful flowers and in their approach to customers. Their picture-perfect studio is matched only by their attitude: "be kind" are the words they live by both in their own lives and in their approach to customers. This spot is sure to satisfy your needs for exceptionally special flowers, be it your wedding or simply an arrangement "just because."