Living
The Lake Arrowhead City Guide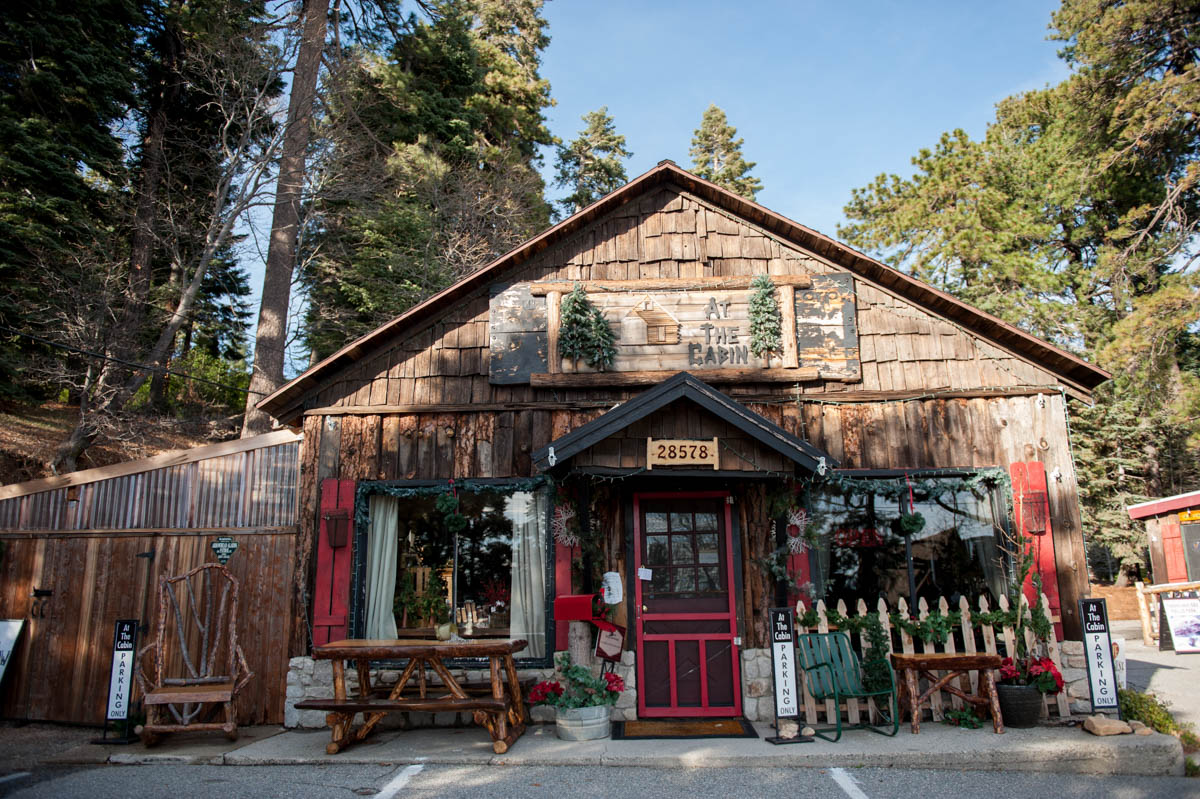 When we think of alpine luxury, Arrowhead immediately comes to mind. Drive a couple hours east of Los Angeles and find yourself in the San Bernardino Mountains, where a network of trails and forest surround Lake Arrowhead.
The lake itself is private and accessible only to residents, but sections of the lake are cordoned off for guided paddleboat tours. Nonetheless, Lake Arrowhead Village and its neighboring communities attract swaths of visitors all year round. Abundant trailheads and campgrounds satiate those seeking an outdoor escape, while charming shops filled with vintage finds, antiques, and local artists' wares will satisfy anyone with an eye for unearthed treasures.
With the help Jenni's longtime friend and Arrowhead insider Leanne Citrone, we compiled a complete list of places to see, things to eat and mountains to climb. We loved every minute of our trip to Arrowhead, but our favorite part might have been the moments we took to stop, admire our surroundings, and breathe in the alpine air. XXJKE
Shopping
Road Trip—Set in a beautiful A-frame cabin, Road Trip is airy and welcoming. Lush houseplants and succulents adorn exposed beams in this custom picture frame and lifestyle shop. The vibe is decidedly laid-back, with its reclaimed wood surfaces, Persian rugs and macramé plant hangers nestled amongst a curated mix of handmade goods, vintage finds and all-natural products for the bath and body.
Cedar Glen Station Antiques & Interiors—Located in the Cedar Glen Historic Gas Station, this antique store is brimming with treasures. Furniture, kitchenware and home décor line the walls and floors of this hidden gem. The owners are knowledgeable and passionate, so strike up a conversation if you stop by—there seems to be a story behind every object.
Timberline in the Glen—Another great spot for unique home furnishings and vintage décor. With a pastiche of aesthetics fit for a rustic lodge, the French countryside or lakeside manor, Timberline's curated assortment looks as though you're stepping into someone's living room, and the warm, helpful staff makes you feel just as welcome.
The Lake House—A favorite amongst locals and tourists alike. The Lake House is a warm and cozy store filled with local artists and artisans' works, antique goods for the home and everything inspired by lakeside living. The Lake House also serves as a home design studio, offering everything from architecture to interior design and plumbing to paint and tile.
Encompass Antiques—Your one-stop oddity shop. Peruse the selection at Encompass and you'll find local handmade wares, artisanal candles and vintage flatware sourced from restaurants and diners. If you're traveling with kids, don't miss their collection of gems, fossils, bones and skulls.
Hearth & Sage General Store—Take a short drive from the lake into Crestline and find yourself in this husband-and-wife-owned shop. Representing a swath of artisans and makers from California to Maine, Hearth & Sage offers specialty pantry items, cookbooks, unique textiles, home goods and more. Their apothecary is full of all-natural lip balms, creams, scrubs and soaps—perfect for gifting yourself or a friend.
Food & Drink
LouEddies Pizza—Known as "the best pizza on the mountain," LouEddies is set on a historic cabin site built in 1923 with a quaint forest garden in the back. Come for the wood-fired pizza and stay for the lively atmosphere. Occasional live music, beer, wine and a steady stream of regulars makes for a great time.
Lakefront Taproom—Boasting an impressive list of draft beers, wine on tap and seasonal cocktails, the Lakefront Taproom is your go-to spot for bar bites, burgers, and a front-row view of Lake Arrowhead.
Higher Ground Coffee—A true cornerstone of the community, Higher Grounds is a custom-roasted, fair-trade coffee shop run by a friendly and welcoming staff. Catch live music during the summer months or bundle up inside for some warmth during winter.
Stone Creek Bistro—American comfort food at its best with elements of traditional French bistro cuisine. With seasonally driven produce, locally sourced dairy and meats and hand-crafted desserts, this family-owned restaurant is a warm and inviting spot for lunch, dinner, or Sunday brunch.
Hiking
Deep Creek Trail—Hiking along the Deep Creek trail brings you to the awe-inspiring natural wonder of Deep Creek Hot Springs. To reach the springs, take the Bradford Ridge trail for a steady 6-mile hike, or opt for the Bowen Ranch Trail—it's shorter but more precarious, with a steep hike down about two miles in length—to reach the ultimate soaking spot.
Splinter's Trailhead—Along the famed Pacific Crest Trail you'll find Splinter's Trailhead. The trail follows Deep Creek for 14 miles with stunning views of pines, natural rock formations and Deer Mountain on the east side of the creek. Though very kid-friendly, the trail can be steep in some areas, and smaller children may need a hand.
Heart Rock Trail—Hidden in the San Bernardino mountains is a rock formation that gave the trail its name. The perfectly heart-shaped cavern is in Seeley Creek, right next to a stunning 20-foot waterfall and small swimming hole. The hike is scenic, mellow, and just one mile round trip.