Entertaining
4 Festive Ways to Make This Holiday Season Feel Special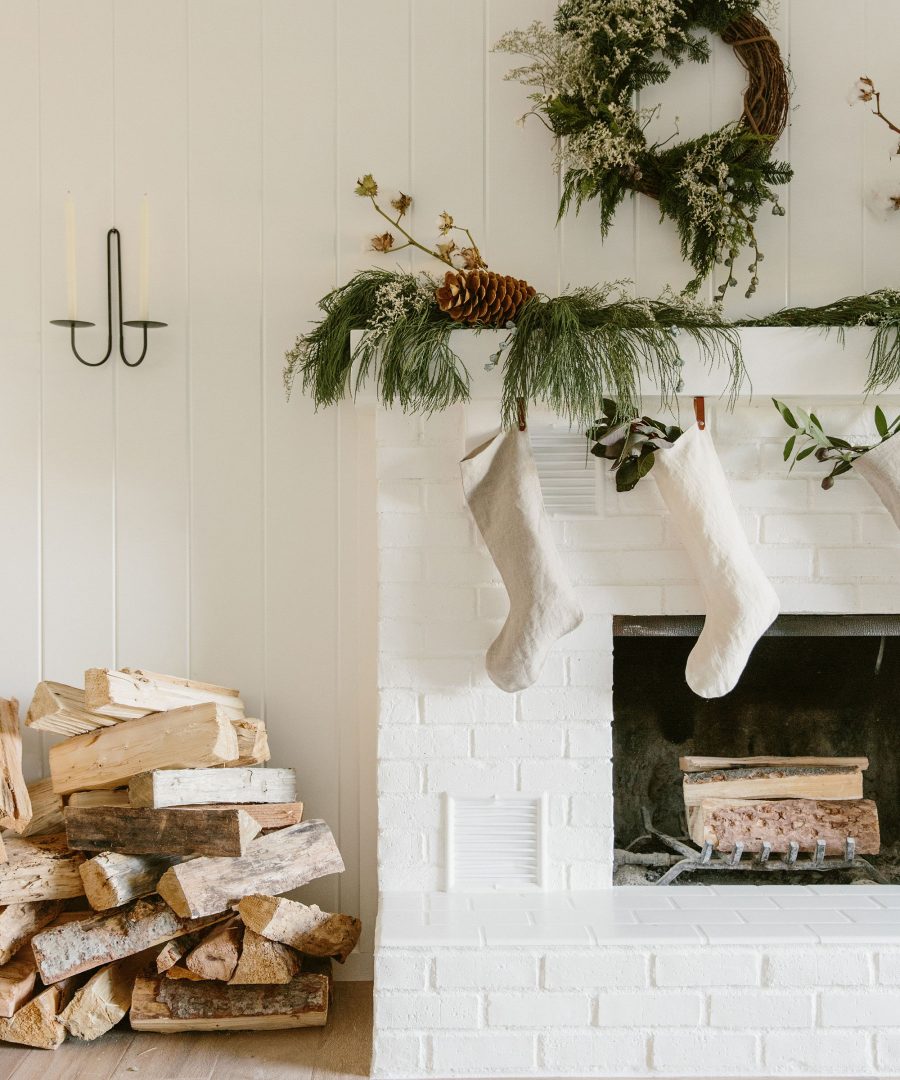 We're always searching for ways to make the
holiday season feel special
, and this year is no exception. Regardless of what you celebrate or where you may be, taking time for the spirited details is a surefire way to turn an unexpectedly low-key season into something noteworthy. From starting new traditions to cultivating cozy moments, these festive-filled ways are set to make this the happiest of holidays at home.
1. Embrace the spirit of the season
Whether your holiday itinerary has shifted or your hosting duties have been redefined, creating a holiday ambiance should still remain at top of mind. Deck the halls with garlands of fir and pine, light up woodsy candles, and place layers of sheepskins, cashmere, and shearling around your space. No matter your style or sensibility, focus on cultivating small moments of holiday cheer with alluring scents, pops of green, and unexpected elements of can't-miss seasonality.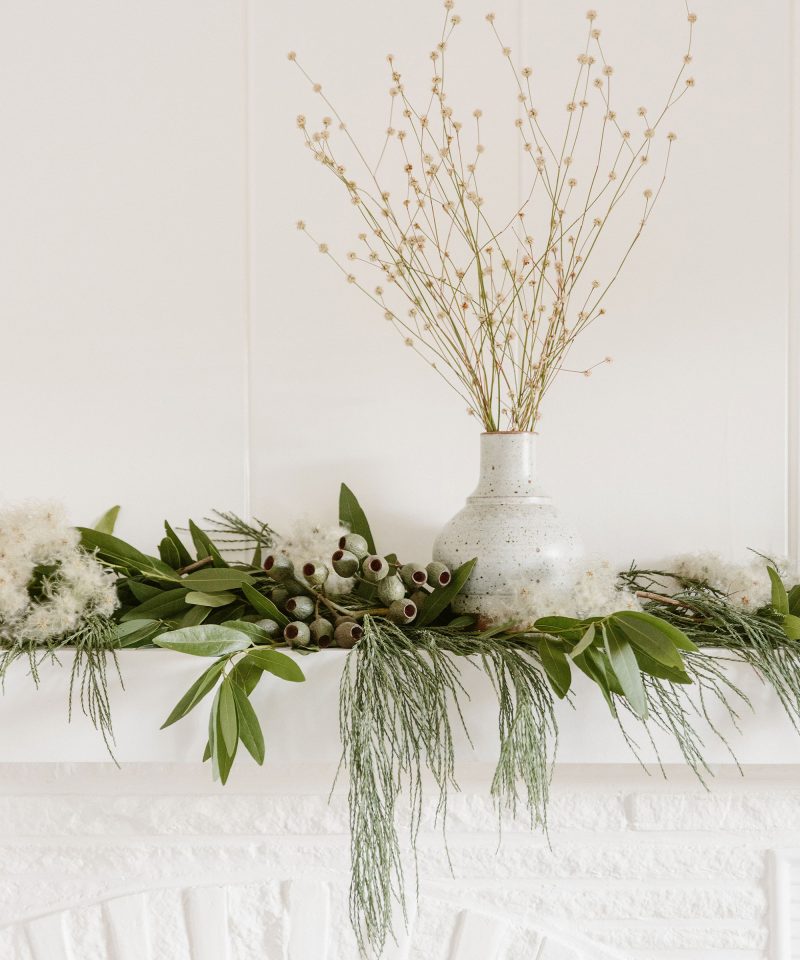 2. Make time for new traditions
This year, we're focusing on finding optimism in even the gloomiest of moments. Have your regularly scheduled holiday plans been upended? Now's the time to create new traditions. Enjoy time outdoors with loved ones, schedule Zoom happy hours, and make the most of this time at home with some festive, fireside activities like
wreath-making
. Gather holiday greenery and textured favorites like pinecones, thistle, and eucalyptus, as well as floral shears, a grapevine wreath base, and floral wire. Cut your wire into 3" pieces and bend into a hairpin shape—pin the greens down and twist the wire together through the back of the wreath. Fasten pinecones and other details before hanging it above your mantle or door!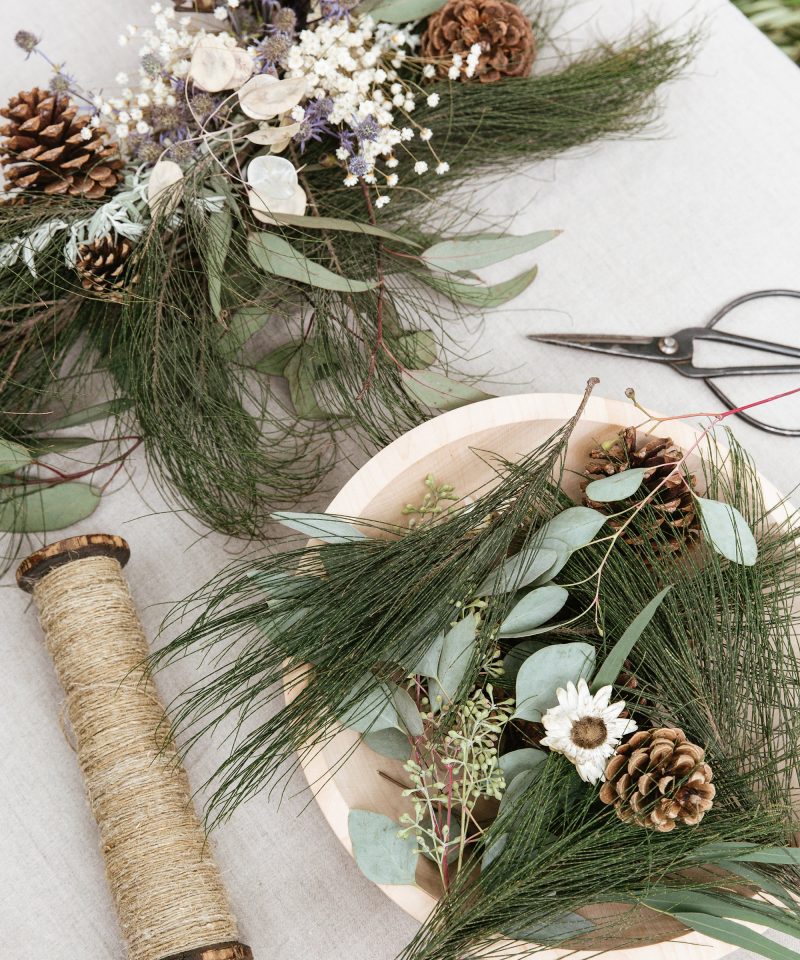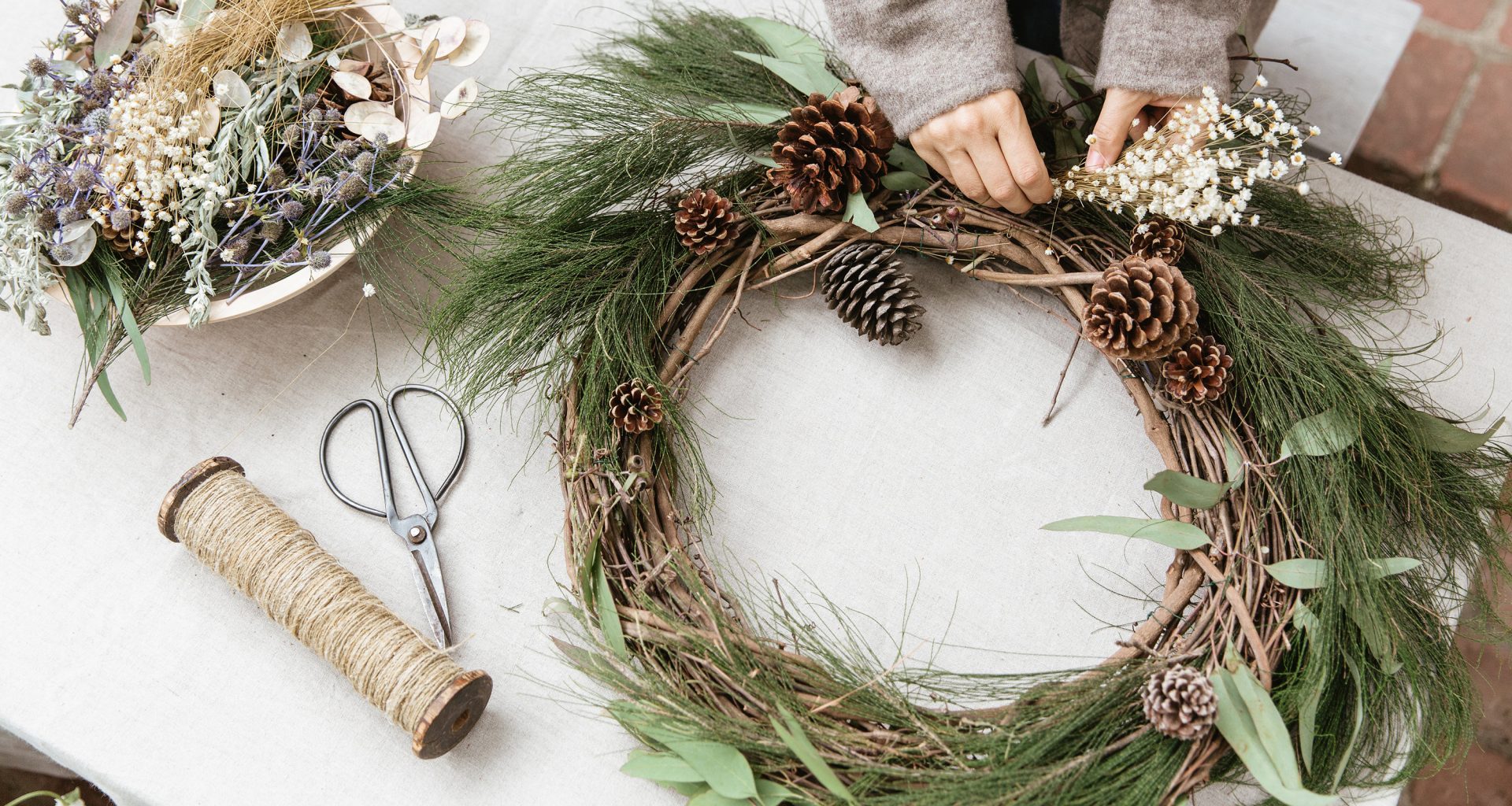 3. Fine-tune your winter wardrobe
Once the scene is set, it's time to settle into your surroundings with the cozy, casual essentials that make up your winter uniform. For a lineup that feels both comfortable and celebratory, aim for a wardrobe of understated basics that are suited for everyday layering, festive footwear in the form of Kitten Heel Mules, and sweaters that make the transition from day to night (or from the sofa to the kitchen) a breeze.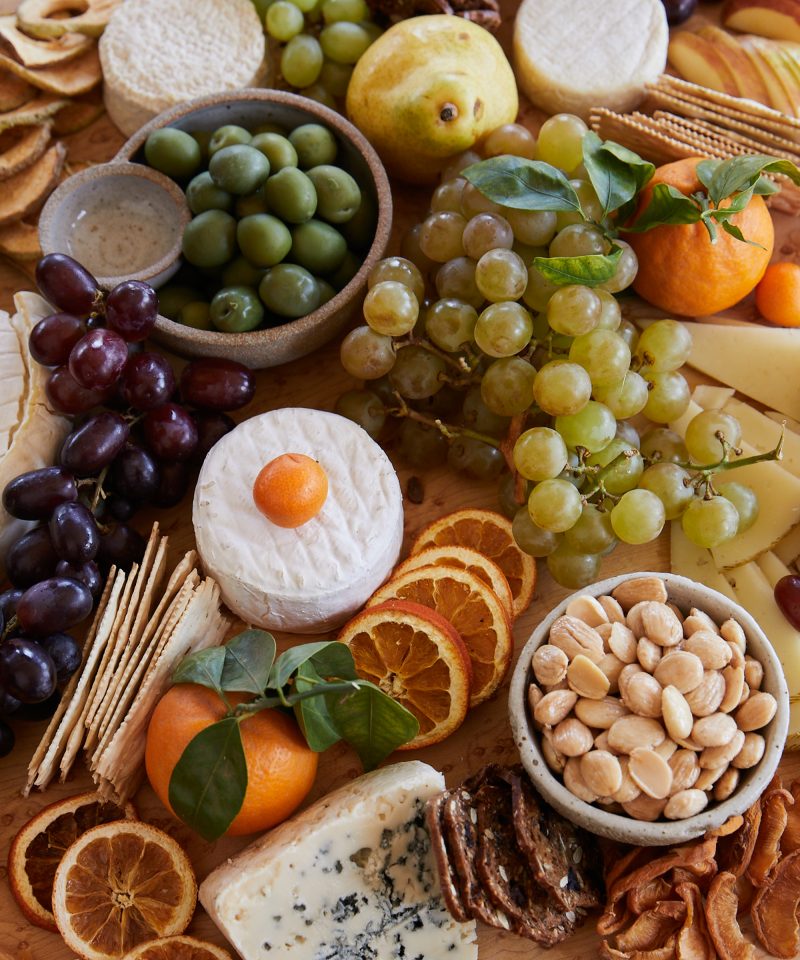 4. Get cozy in the kitchen
What better way to keep up the festive feels than by getting creative in the kitchen with simple yet delicious dishes. Nothing says seasonal spirit quite like a
cheese board
dressed to the nines. Break out your holiday serveware and build a board of your favorite finds. We like to start with an assortment of hard and soft cheeses, dried fruit and nuts, olives, salami, figs, and crackers, of course. Cut the cheeses and charcuterie into different shapes to make the board more interesting, using ceramic bowls to break it up stylistically. Here's another tip we stand behind: keep the portions bite-sized for easy eating!  
Photos by Angi Welsch,Nicki Sebastian