Food & Drink
Superfood Soups: A Delicious Fall Recipe from Julie Morris's Book
A healthy, hearty soup is one of my favorite things to make in the winter; not only are they easy to put together in large batches that last for several days, but they're intensely satisfying too. Making it easier to come up with new, exciting recipes is natural-foods chef Julie Morris and her new book Superfood Soups. The beautifully photographed book includes 100 inventive recipes that rely solely on nutrient-dense and plant-based whole foods.
One of my favorite recipes in the book is a cumin-beet soup that has a rich decadent flavor thanks to the addition of coconut milk. Beets have vitamin C, fiber, and essential minerals the body needs while cumin helps support immunity and aid in digestion. The coconut milk, meanwhile, is loaded with good fatty acids and B vitamins that improve heart health and prevent fatigue. And that's just three of the ingredients! The recipe also includes maca powder and turmeric, among other things.
Get the full recipe below! XXJKE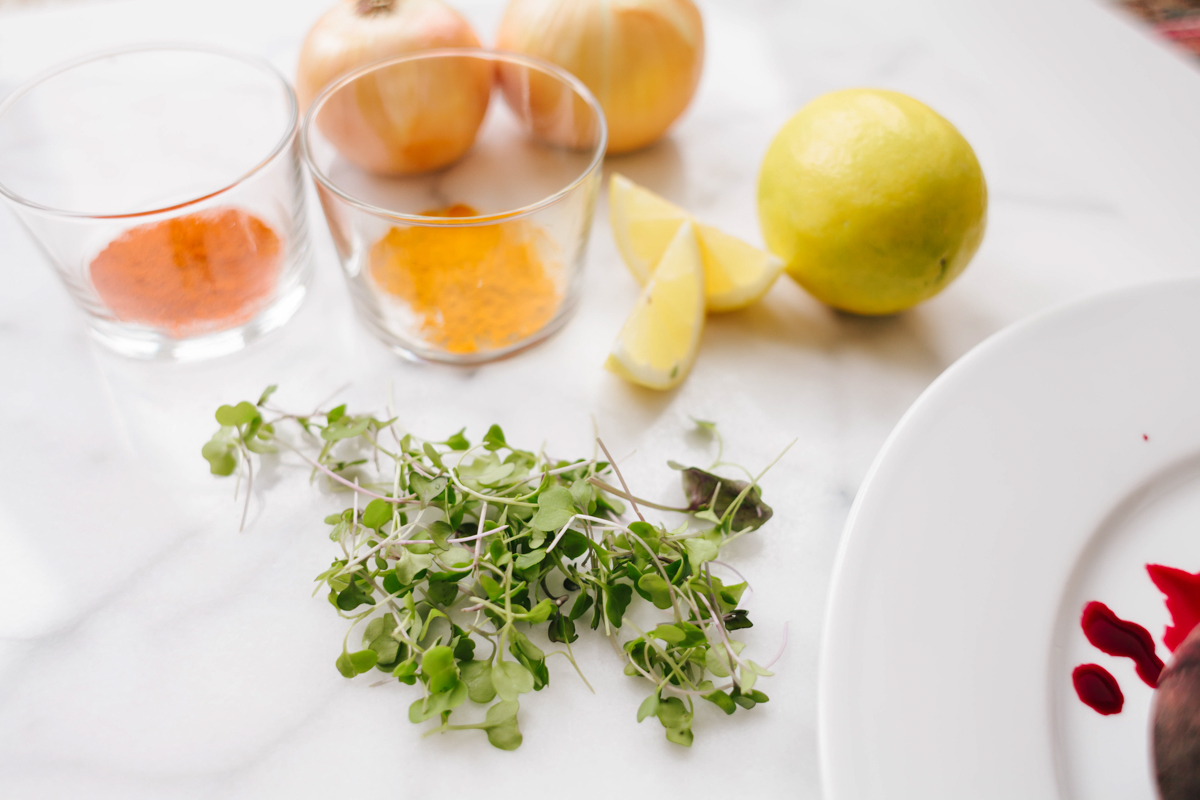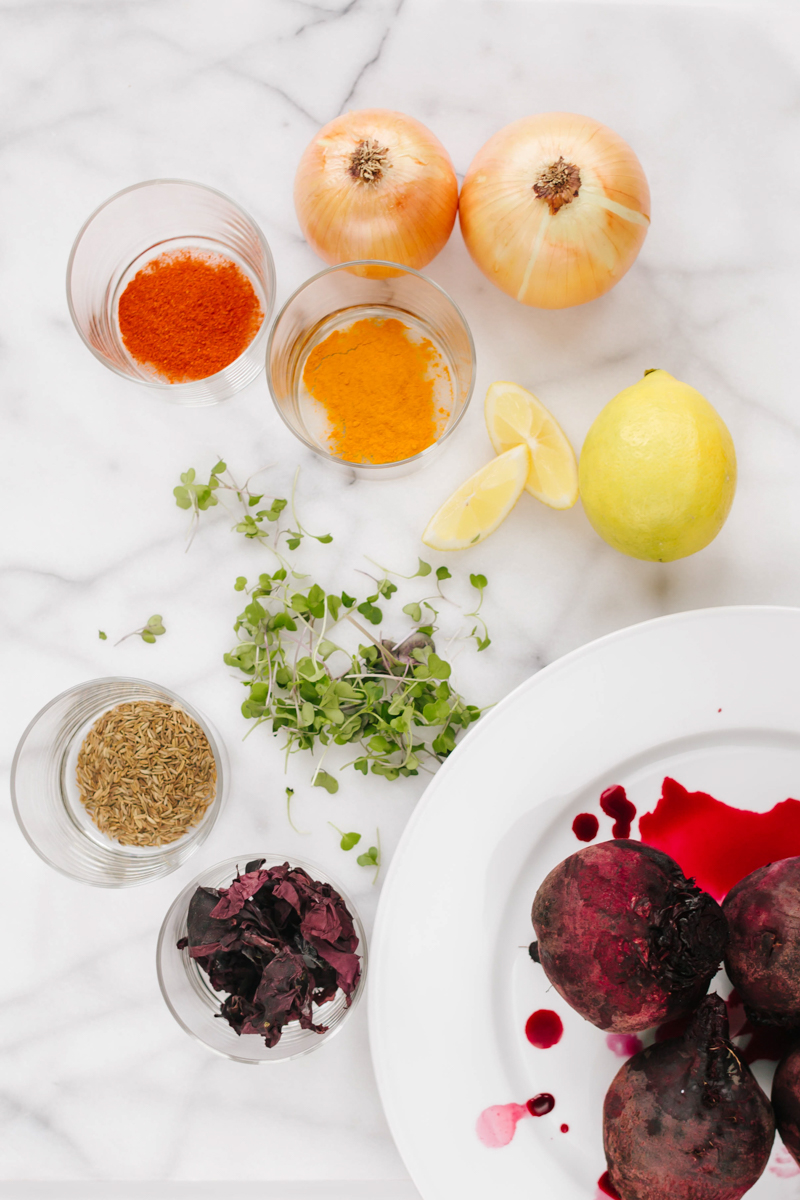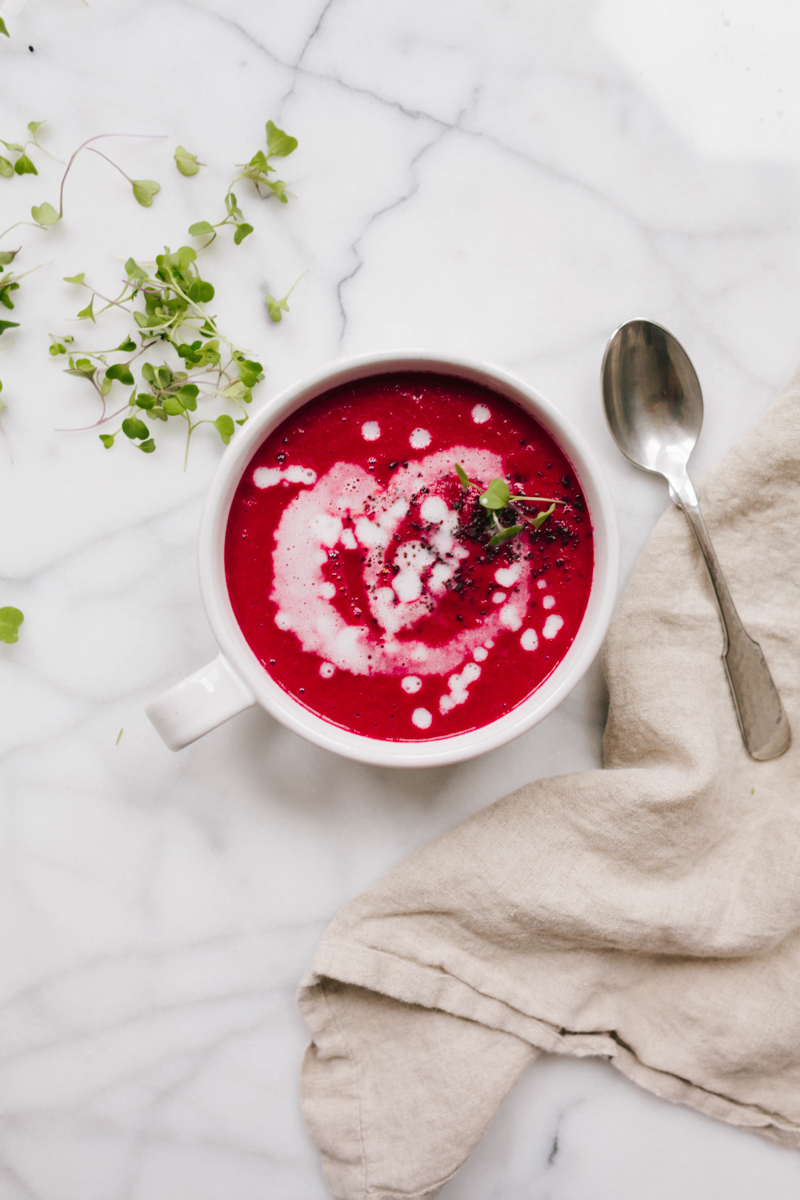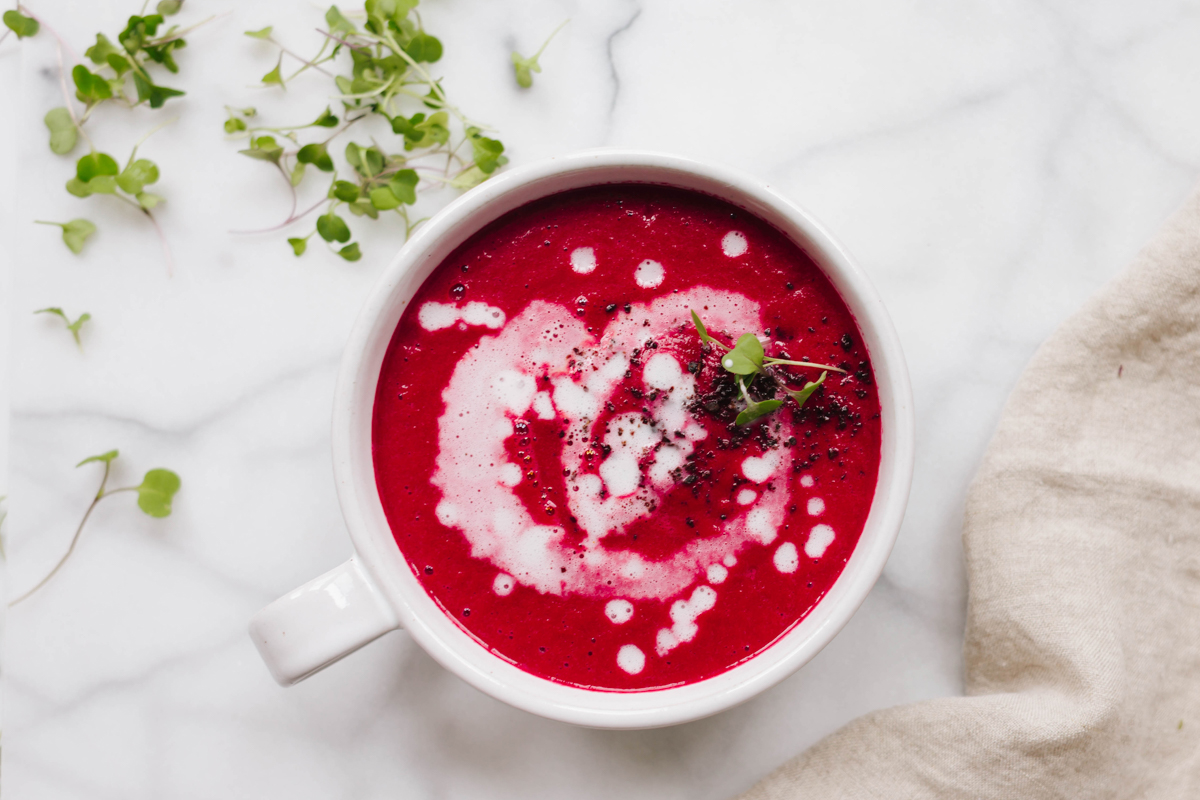 Cumin Beet Soup from Superfood Soups
Recipe
Cumin Beet Soup from Superfood Soups
Servings: Makes 6 cups / 4 servings
Units:

Course: Sides, Mains
Ingredients
1 lb

1/2 kg

beets (about 4 medium sized beets), trimmed and scrubbed
1 tablespoon coconut oil
1/2 teaspoon cumin seeds
2 garlic cloves minced
1 large yellow onion
1 tablespoon maca powder
1/2 teaspoon ground turmeric
1/4 teaspoon chili powder
1/2 teaspoon sea salt

2 cup

473 ml

water
1 can coconut milk (separate 1.5 cups)
2 tsp dulse flakes
1 tablespoons fresh lemon juice
ground sumac (for garnish)
beet sprouts (for garnish)
Preheat oven to 375. Wrap beets individually with tinfoil and roast for 60 minutes. Remove beets from oven and let cool. When cool, peel skins off, and chop beets into dice. Set aside in blender.
Warm the coconut oil in a medium saucepan over medium heat. Add cumin seeds and toast until fragrant (around 1 min). Add the garlic and onion and cook, stirring occasionally, until softened (about 4 min). Add the maca, turmeric, chili powder, salt, and water. Bring to a boil, then reduce heat to a simmer for 15 min.
Stir in the 1.5 cups coconut milk, and simmer for another minute to warm.
Transfer the soup into the blender and add the dulse flakes and lemon juice. Puree until very smooth and silky.
Serve warm, drizzled with remaining coconut milk, sprinkle of sumac, and bean sprouts for garnish.