Food & Drink
Sqirl's Sorrel Pesto Rice Bowl Recipe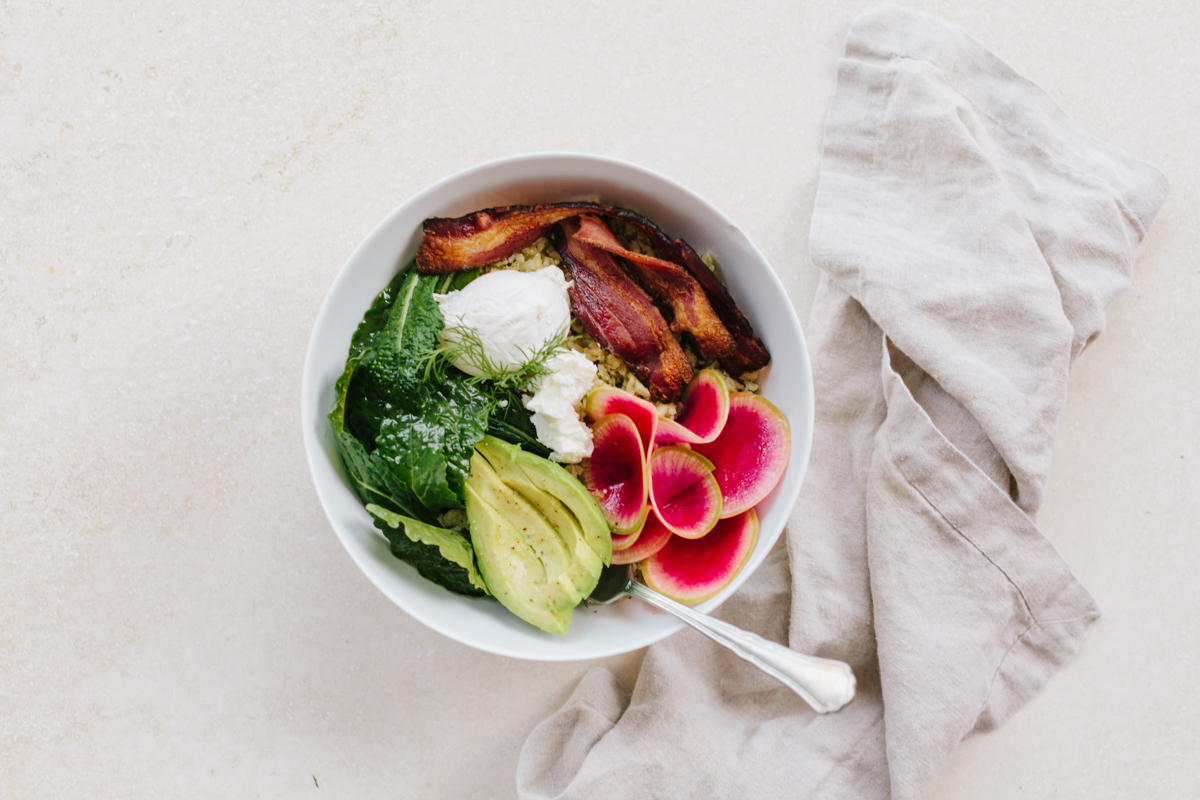 Jessica Kaslow's Silver Lake restaurant, Sqirl, has a cult following thanks to a few different incredible dishes. Chief among them is this brown rice bowl, featured in Jessica's new cookbook, Everything I Want to Eat: Sqirl and the New California Cooking. 
While this flavorful bowl is served at Sqirl during brunch, it makes a great everyday lunch too. To save time, you can prepare the rice and sorrel pesto a day or two in advance. And, as Jessica points out in the book, you can make substitutions to suit your diet or just what you have on hand in that moment. Instead of a poached egg, you could include another protein of your choice. Or, for more veggies, you could add some kale into the mix. Below, an excerpt from the book and Jessica's full recipe to get you started. XXJKE
If I took this dish off the menu, I'm pretty sure we'd close. It has become the most iconic dish at Sqirl, even though you probably don't think of sorrel and preserved lemons as obvious breakfast foods. This dish succeeding is like when the horse that no one bet on ends up winning the Kentucky Derby. At first nobody even knew it was in the race. Then, all of a sudden, the long shot is ahead by leaps and bounds, and even its trainer looks confused. —Jessica Kaslow in "Everything I Want to Eat: Sqirl and the New California Cooking"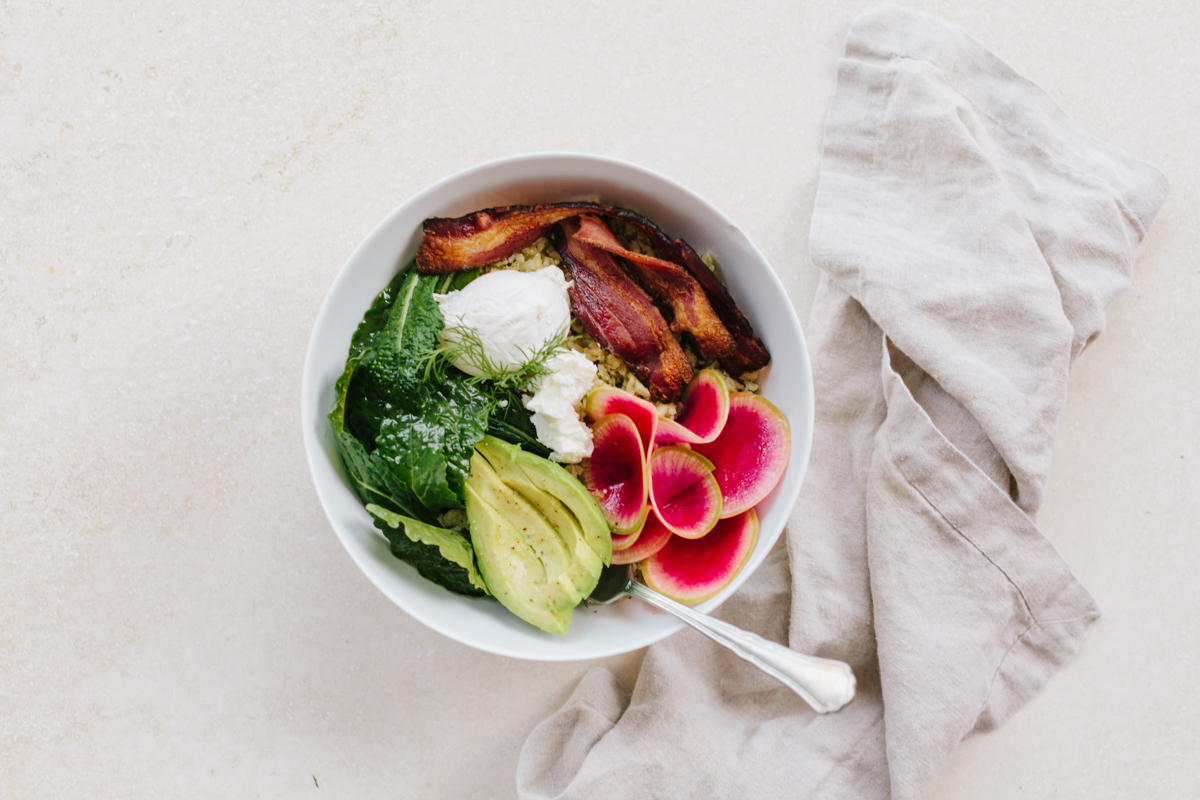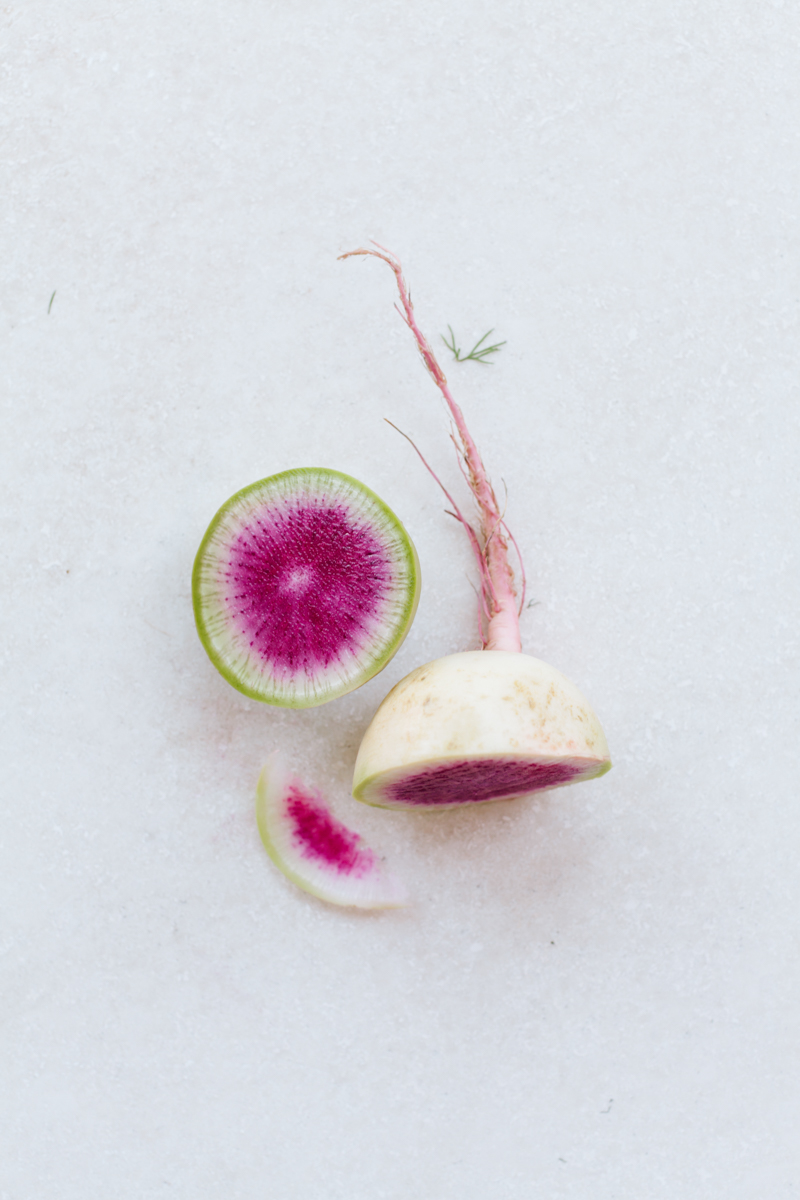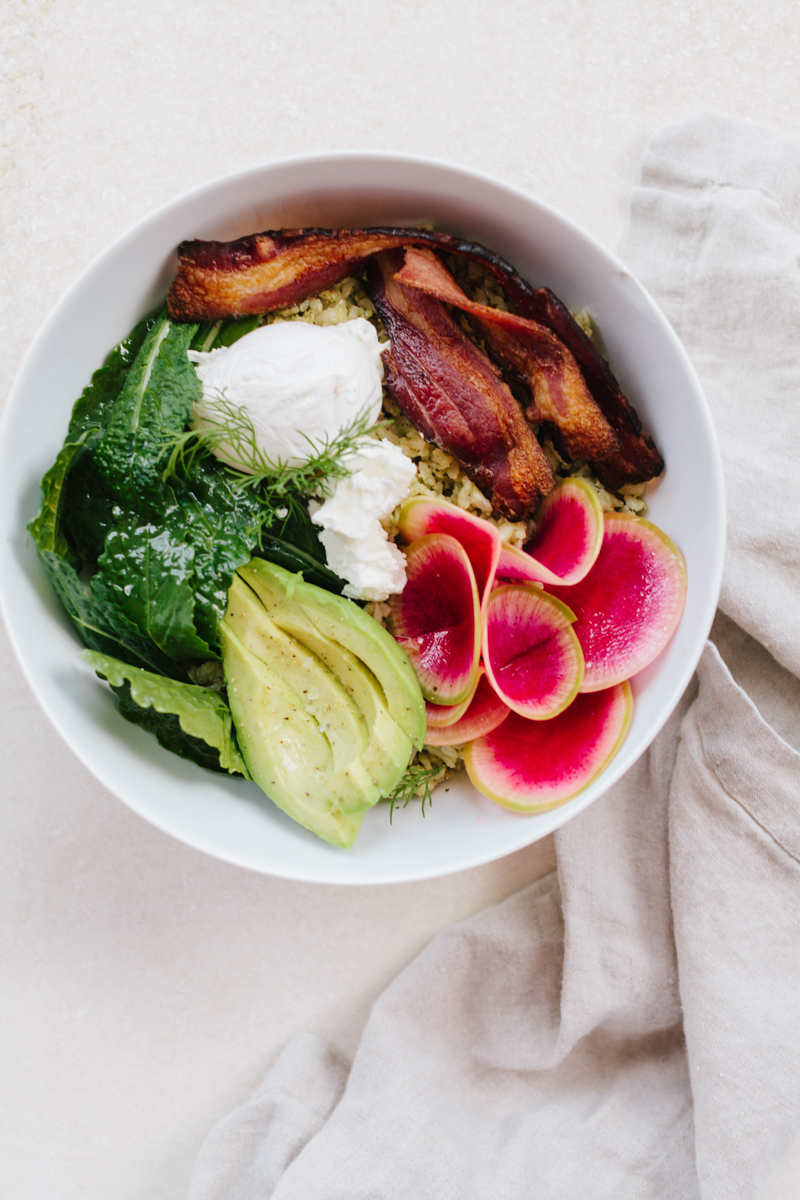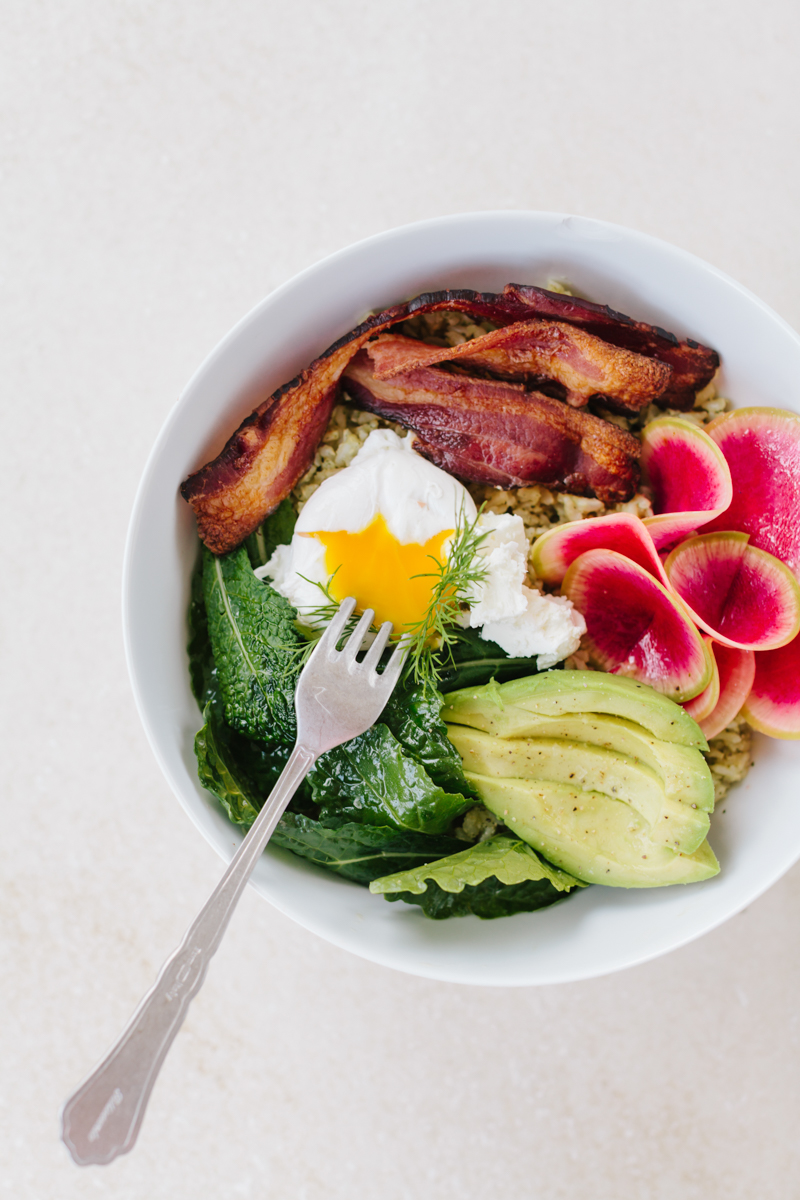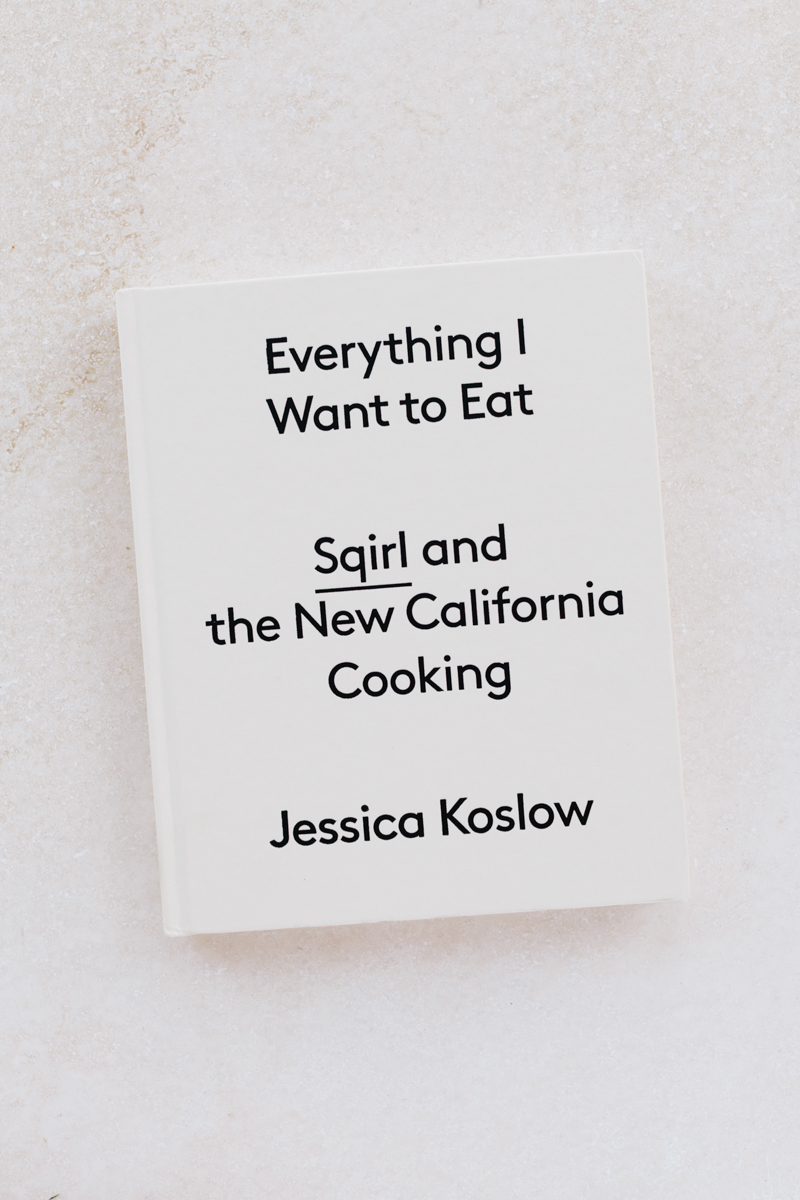 Recipe
Sorrel Pesto Rice Bowl
Servings: Serves 6
Units:

Course: Mains
Cuisine: American
Ingredients
3 cup

710 ml

medium-grain brown rice preferably Kokuho Rose
1 pinch sea salt or to taste
1/2 cup plus 2 teaspoons extra-virgin olive oil

1 cup

237 ml

kale leaves stems removed

2 cup

473 ml

sorrel leaves chopped
3 tablespoons fresh lemon juice
2 tablespoons fresh dill chopped, plus more for serving
1 preserved meyer lemon flesh removed, peel finely chopped
2-4 watermelon radishes very thinly sliced

1/4 cup

59 ml

fermented jalaneño hot sauce

3/4 cup

177 ml

crumbled sheep's-milk feta
6 poached eggs
1 pinch fleur de sel
1 pinch black pepper
Boil the rice in plenty of salt water until it's tender. 30 to 45 minutes. Drain and let cool.
Meanwhile, make the sorrel pesto: In a blender or food processor, combine 1/2 cup (120ml) of the oil, kale, sorrel, and 1 tablespoon of the lemon juice. Blend until smooth, stopping and scraping down the sides as needed. Season with salt to taste.
In a large bowl, toss the rice with the dill, preserved lemon peel, 1 tablespoon of the lemon juice, and the pesto. Taste and add a bit more salt if needed.
In a small bowl, toss the radish with the remaining 1 tablespoon lemon juice, the remaining 2 teaspoons oil, and a pinch of salt. Set aside to marinate for a few minutes, until the radish is pliable and tender.
To serve. divide the rice among six bowls. Spoon a line of hot sauce across the rice. Arrange a little clump of feta on one side and a rosette of radish slices on the other side. Set a poached egg in the middle of each bowl and season it with fleur de sel and black pepper. Garnish with a tiny sprig or two of dill.