Style
This Seattle Escape Makes the Most of Minimalist Design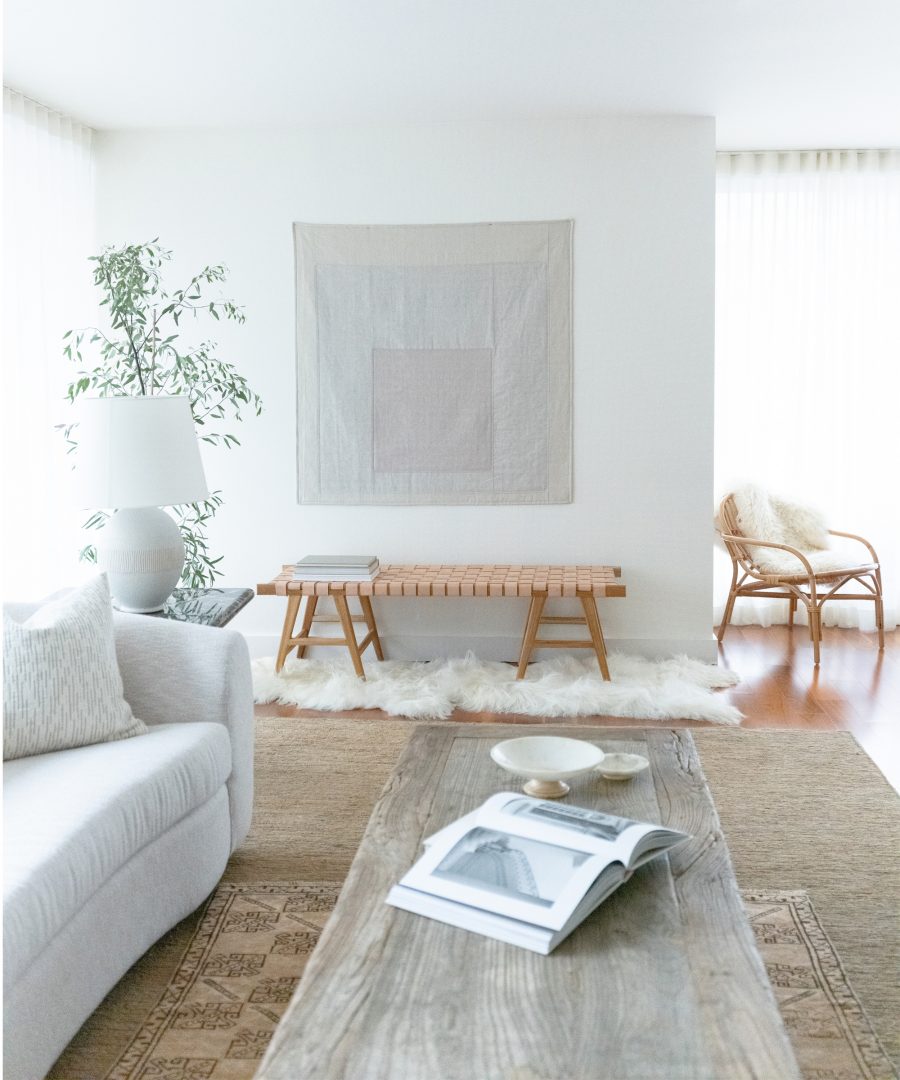 We've officially left our hearts in Seattle—in this pied-à-terre designed by
Lisa Staton
, to be precise. Nestled in the heart of Seattle's First Hill (and just a few streets away from our newly opened
Seattle store location
), this minimalist haven blends Parisian interior design elements with the serenity of the Pacific Northwest. Eager to recreate the space for ourselves, we asked Lisa for a rundown on creating a perfectly designed space of our own.
Rip & Tan: From vision to final execution, walk us through the process of designing this space.

Lisa Staton: This project is a condo for a repeat client, which meant the rhythm and collaborative synergy was already established. The client gave us a few directives: she wanted it be open and airy, but warm and chic like a Paris apartment. We had bonded years ago over the work of Daryl Carter, specifically around how he uses furniture and objects as sculpture, placing them in layers of neutrals, whites, and blacks. The client also had a fondness for Shaker simplicity and Swedish minimalism, which we also sought to honor. The other big request was from her husband—no renovations! Since it's a condo and a pied-à-terre, they didn't want the hassle of renovating with a condo board from afar.

Then we set off to decorate! The first piece we found was the antique rug for the living room. It's neutral but also has hints of dusty cinnamon and olive green, which we used as a "barely there" color throughout the apartment. We then found the very sculptural, modern bookshelves and paired them with the 100-year-old Chinese Elmwood table. The sofa is custom, and the snazzy velvet tufted chairs add a dressiness, and more sculptural forms. One final special touch I should mention is the custom Amish quilt that was inspired by a cover from an Alvar Alto book.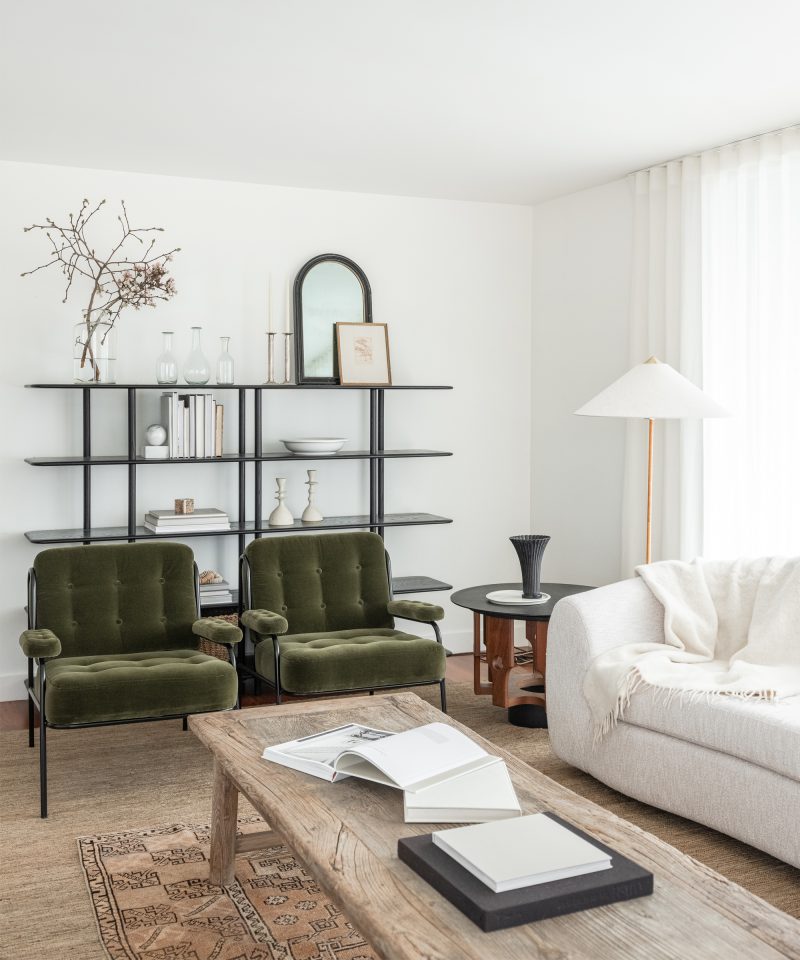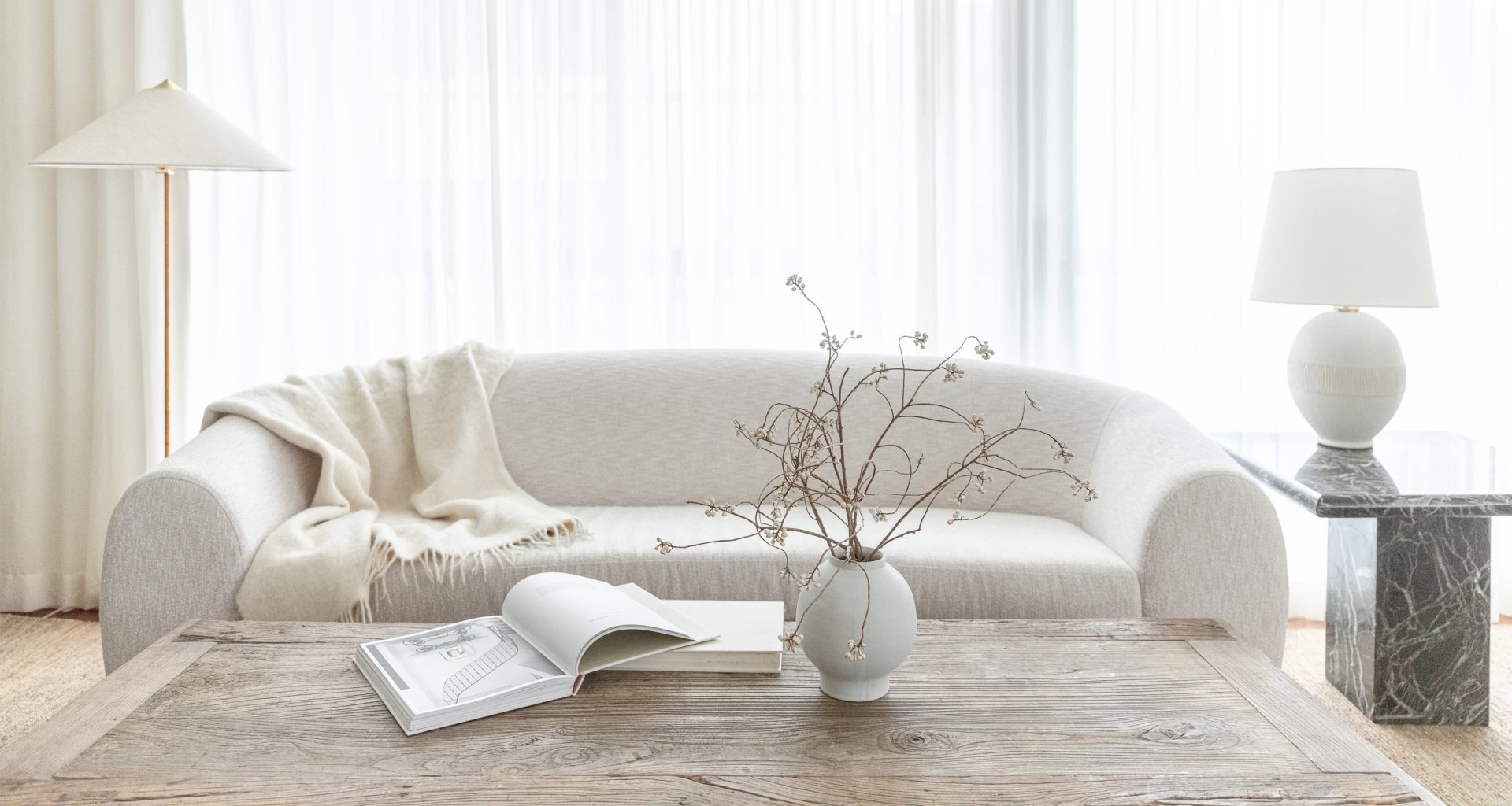 Rip & Tan: The moment you walk into this home, you feel as if you're transported out of the city and into a serene escape. What design elements did you rely on to achieve this feeling?

Lisa Staton: The sheer wool floor-to-ceiling drapes for sure set the stage for the serenity. And then picking a warm but neutral palette that is consistent throughout the whole home. It would be easy to just put modern furnishings in a modern condo, but by adding antique items with patina, done in a very edited way, it makes the home soothing, soft, and very calm.

Rip & Tan: What role does texture play in your designs? What are some unexpected ways we can use shapes and texture in our own spaces?

Lisa Staton: Texture plays a big role. I often tell clients that you can have warmth and interest without strong color.  When working in neutral spaces, I prefer to have at least  10-15 things in the room give interest from texture and form, rather than only one or two things hitting you over the head with strong color. Layering rugs always does the trick—find a fun vintage rug that is perhaps too small for your room and then layer it on top of a larger, inexpensive sisal or jute rug. I also love to bring the outside in! And it doesn't need to be formal flowers—it can be a large branch in a glass vessel or a series of casual succulents placed on a table or a bench. Objects also play a large role: books and art can bring form and texture and even hints of color to a room.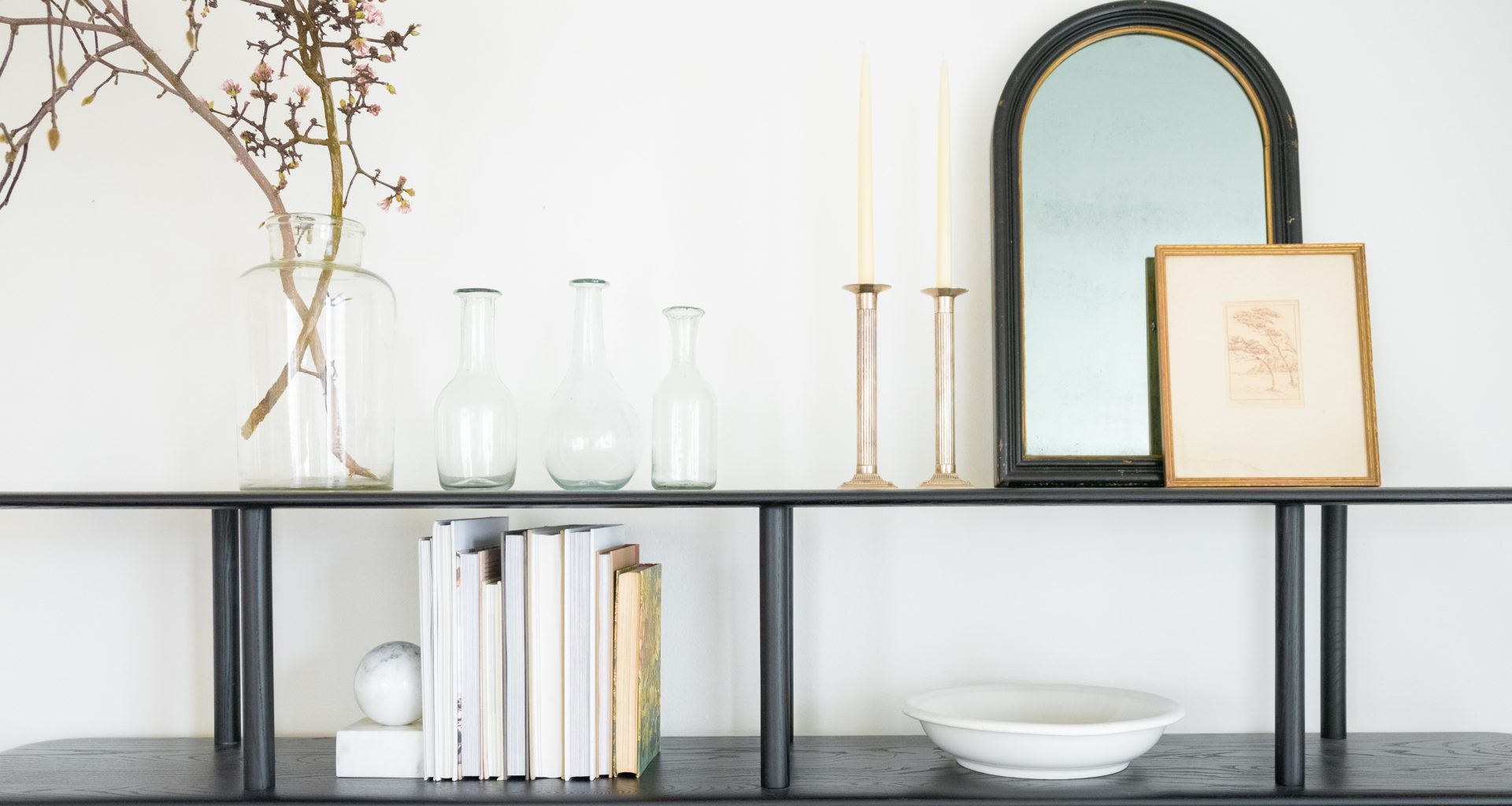 Rip & Tan: This space is minimalist while remaining cozy and comfortable. How did you fuse these aesthetics together?

Lissa Staton: We paid very careful attention to the scale and size of furniture items. They had to be dramatic enough in form, but quiet and soft enough to feel warm and elegant. In the living room, this meant striking a balance between more linear forms (like the bookshelves and coffee table) and more curved pieces (like the sofa and arm chairs) while keeping everything elevated, simple, and uncluttered.

Rip & Tan: What's your favorite element of this home? Where did you source some of the standout pieces that really bring it all together?

Lissa Staton: My favorite element in the home is the Amish quilt. I love that it's so simple but impactful in an unexpectedly honest way, and not something you would eusually see in a city apartment. It was made by my lovely neighbor, Pippin Christianen. The client and I came up with the idea based on a cover of an Alvar Alto art book. We looked initially on Etsy to find someone to make it, but then Pippin came to mind!

The antique rug in the living room was also a big ah-ha moment. I found it on a work trip in Portland at the Rejuvenation Store (where they also carry antiques) and bought it as the foundational piece for the living room. It really tells the story of the texture and color palette we wanted.
Rip & Tan: You blend modern sensibilities with older pieces beautifully. How are you able to celebrate both within a consistent design?

Lisa Staton: I grew up in Boston, and I think my east coast roots give me a love and appreciation of antiques. I am drawn to more edited and elegant spaces, so I have always sought to find ways to layer in antiques in a quieter, simpler way. To blend the two, I always take time to carefully plan a space on paper and really analyze the entire layout in two dimensions before starting to shop.

Rip & Tan: How does this space speak to the ethos of living well?

Lisa Staton: This space is designed to be a retreat, both for the empty nesters who reside here, but also for their extended family and friends for larger gatherings. It is a reminder that home can be a powerful tool in helping us to live well; when you step into this space it immediately helps you let your guard down and shed the city life below.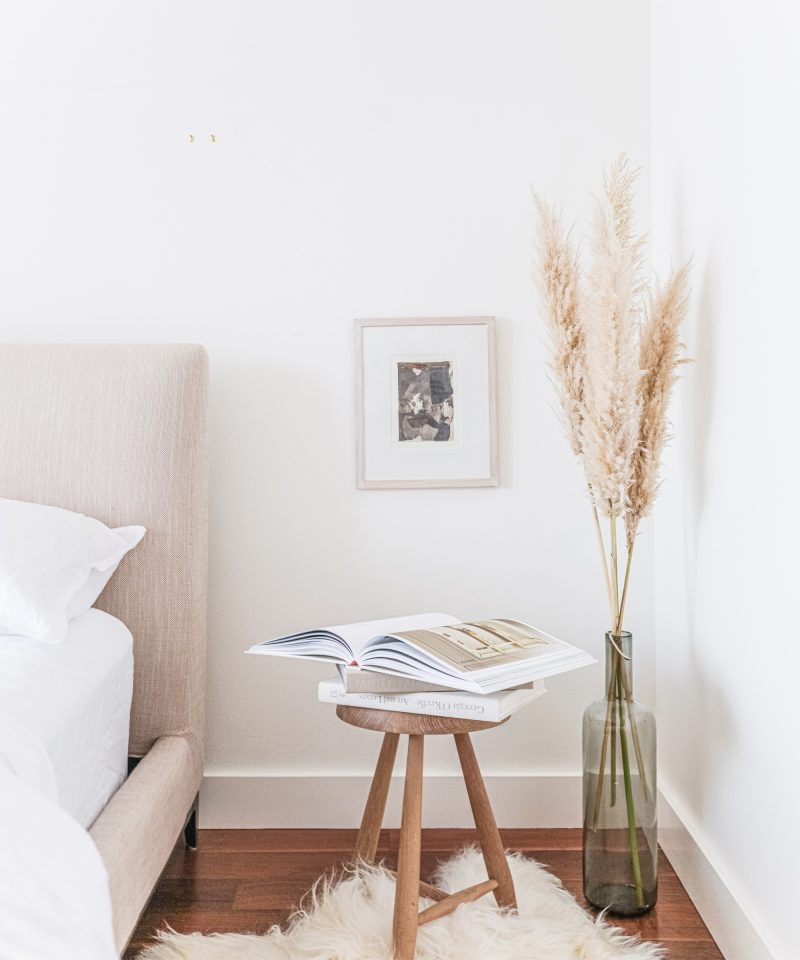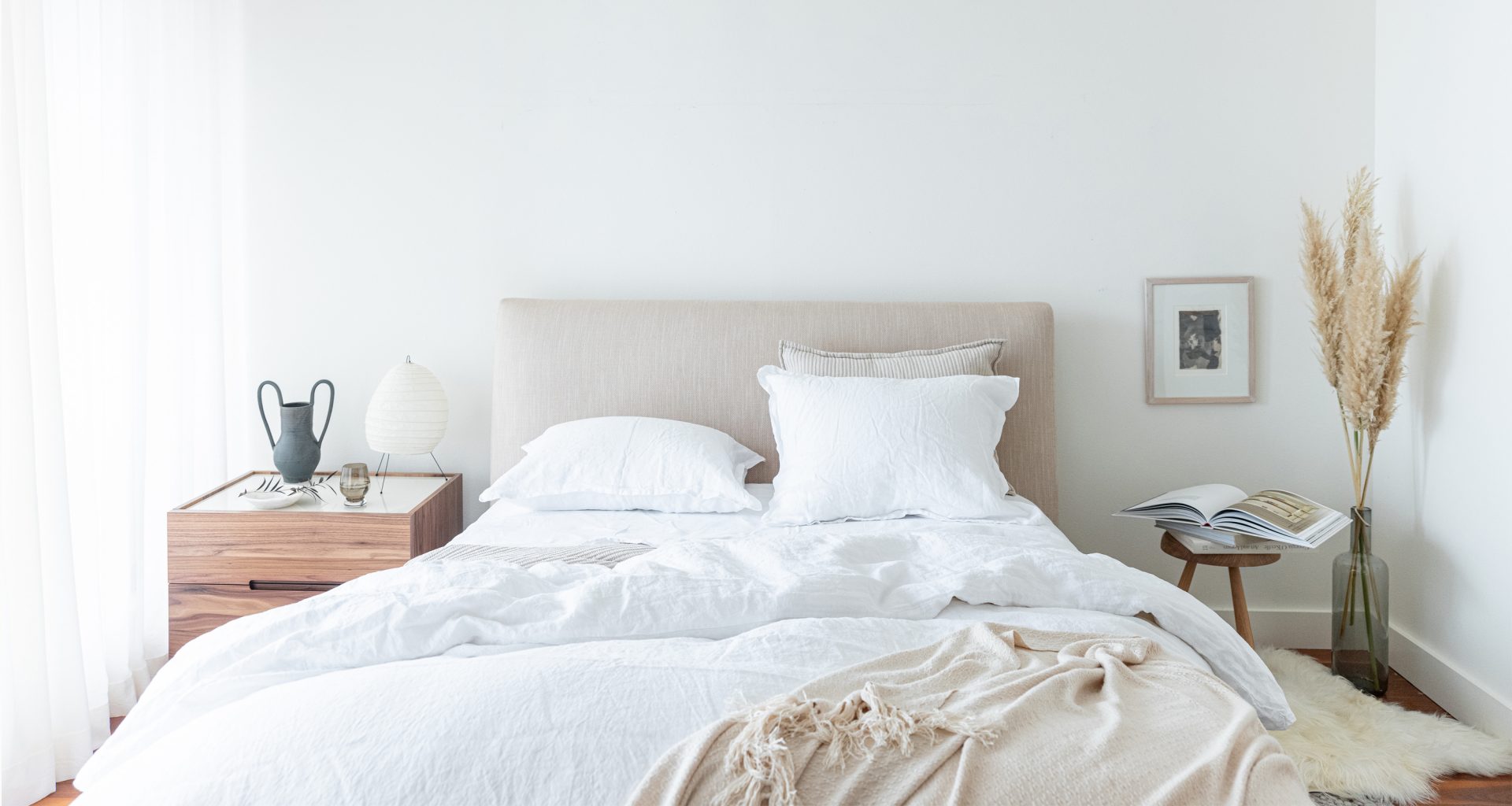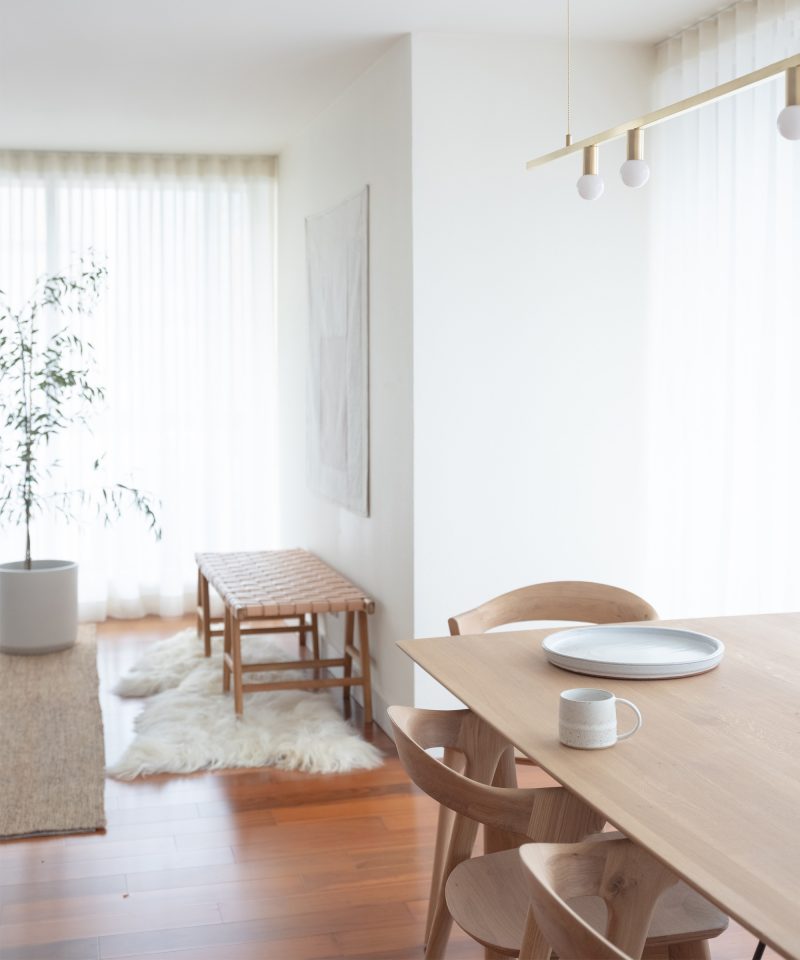 Rip & Tan: What's one tip you'd give a new designer or someone tackling a home design challenge themselves?

Lisa Staton: Always start with a good space plan! That which might seem obvious standing in a space reveals itself differently when you look at a home on paper in two dimensions. And don't just shop the internet: get out (safely and with a mask on these days!) and hunt antique stores, garage sales, and Craig's List. There are treasures to be found at all price points.

Rip & Tan: What items do you think are most worth an investment, and where is it better to save?

Lisa Staton: Art is always worth an investment, but it does not have to be expensive. Good bedding and sheets, preferably linen. Upholstery you use the most is worth investing in, too.
More Stories