Living
This Venice Beach Bungalow is a Perfect Slice of the Coast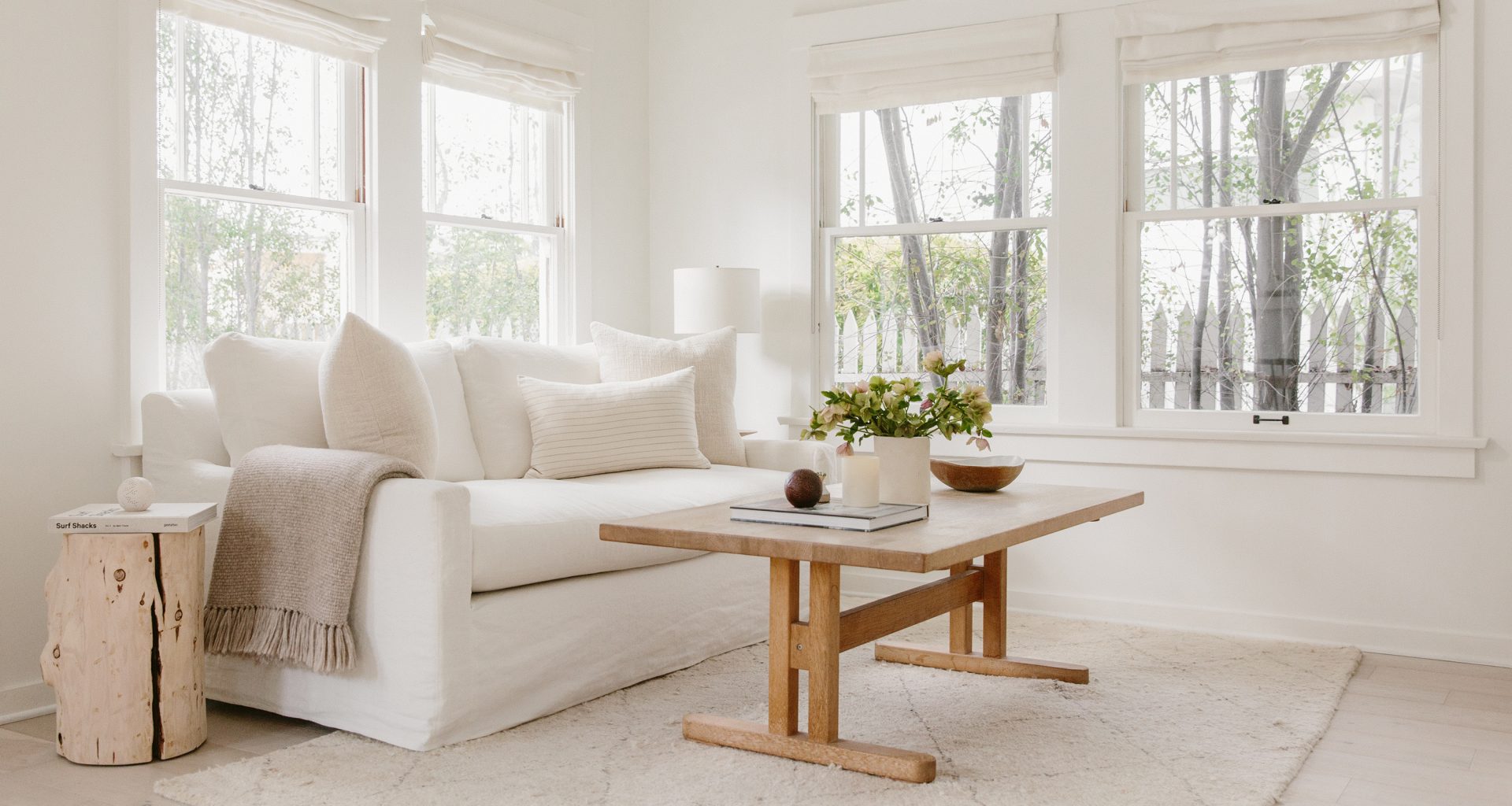 It's safe to say that the women (and men!) behind Jenni Kayne have a penchant for effortless style, incredible interiors, and the many makings of California living. So when our VP of Brand, Sam Moore, said goodbye to her cozy studio apartment and moved into her very own Venice Beach bungalow, we knew it was going to be nothing short of perfection. After many months of renovating, sourcing, and styling, Sam's space, aptly named the Sage Cottage, is ready for its debut. Fair warning: her home will most definitely inspire a redesign of your own.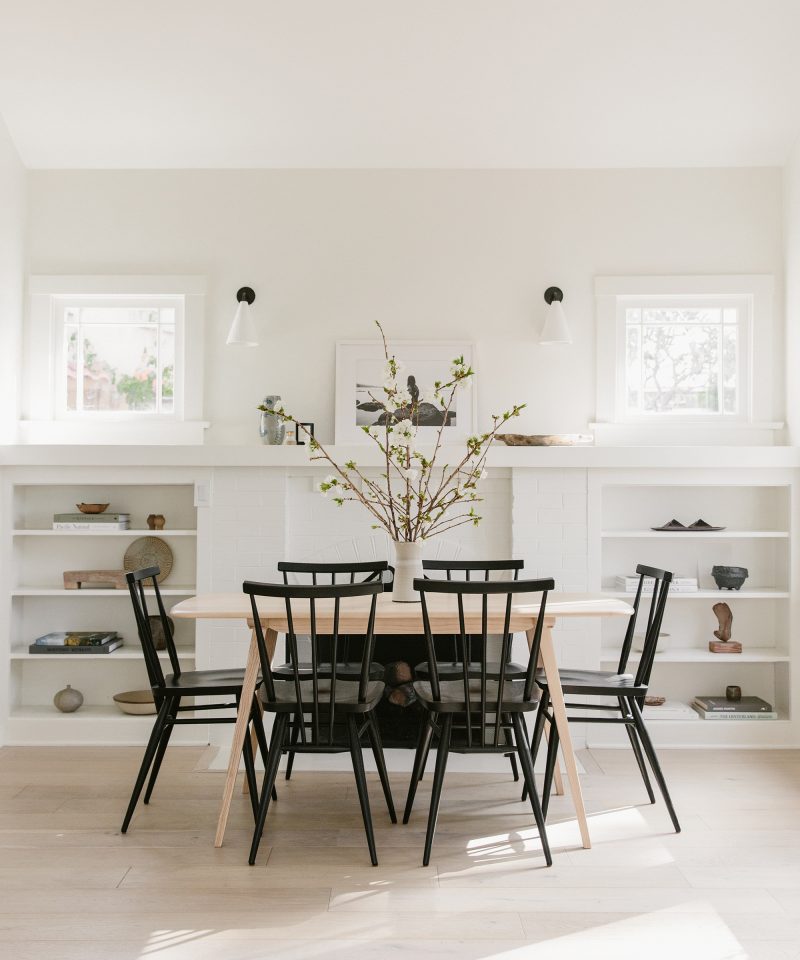 Rip & Tan: The last time we spoke, you were cozy and comfortable in your quaint Venice apartment. What has it been like designing a home of your own? Any surprises that come with the homeowner territory?

Sam Moore: While I truly loved my studio apartment and spent an amazing 4 years there, I was definitely ready for a little more responsibility and ownership over my personal space. The house was super charming and livable (if a little dated) when I moved in. That being said, my surroundings are so important to me and it has been really rewarding to slowly but surely put my touch on things. I pretty much knew zero about homeownership or renovations when I started the process of searching for a place of my own, but I was lucky enough to have my parents and our CEO Julia (& her husband Ray!) to help guide me in the process. I've learned so much in the 6 months I've lived here!

Rip & Tan: How has your interiors style evolved or shifted since your last space?

Sam Moore: Well, the most literal answer is…I have more space! The house is still tiny (900 square feet to be exact), but it feels like a mansion compared to my studio apartment. I continue to be drawn to neutrals, natural fibers, and special wood pieces. I wanted the house to still feel like a beach cottage, and to embrace the original quaintness and architecture—I really believe the inside of your home should align with its location and surroundings! I leaned into the beach cottage vibe and infused some Scandinavian elements throughout.
Rip & Tan: Tell us a bit about your renovation process. What were the biggest items on your to-do list?

Sam Moore: Home renovations have been a huge learning process for me. When I found this 1920s bungalow after months of searching, it felt meant to be. The house was definitely dated but has great bones, flow, and an amazing location. I focused on cosmetic updates that would help simplify and soften the space—new oak flooring, a fresh paint job (I used Whipped by Clare Paint), and updated light fixtures and hardware throughout. I've now started on larger projects like updating bathrooms and the guest house, which will be available to Airbnb this summer! I will say, once you start to renovate it's hard to stop. I've had a rude awakening when it comes to being patient and not rushing the process.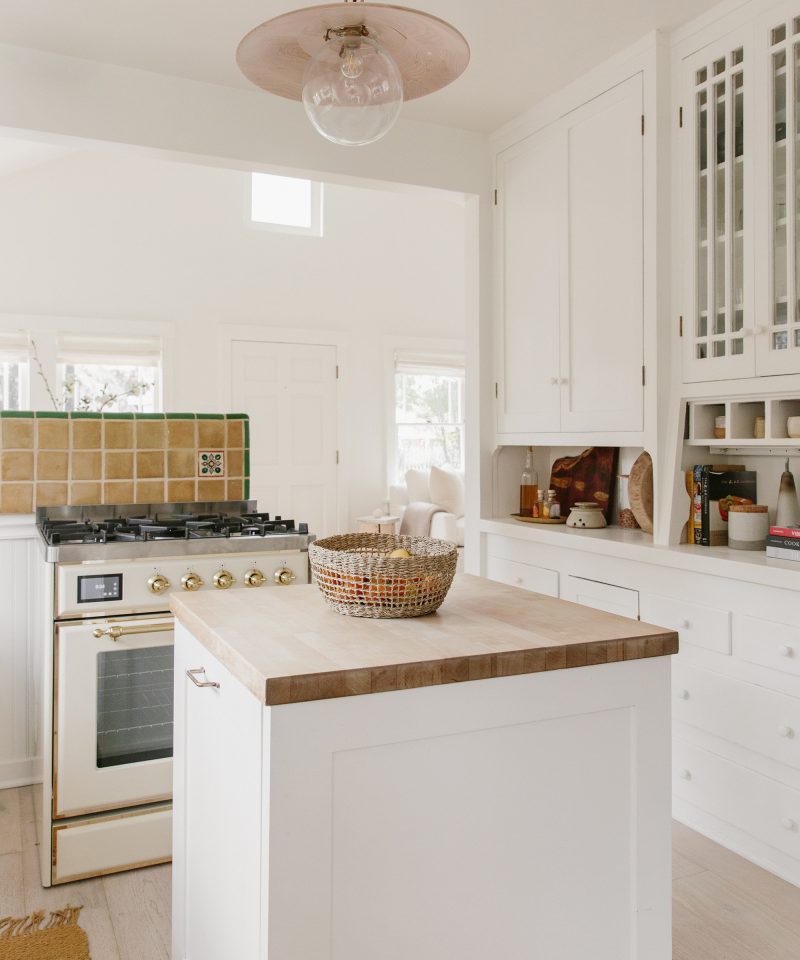 Rip & Tan: From furniture and finishes to everything in between, how did you decide where to splurge and where to save?

Sam Moore: In general, I'm an intentional purchaser and try to invest in quality items that I'll have for years to come. I mainly splurged on furniture and light fixtures, and have been lucky to be exposed to amazing brands throughout my career to inform some of those choices. My favorite design hack has been to scour Etsy for pieces that don't break the bank. I've sourced everything from vintage grain sack pillow covers to oak nightstands with custom dimensions for my small space. There are incredible makers on Etsy that are typically excited to collaborate and bring your vision to life.

Rip & Tan: Your home is enviable down to every detail. What are some of your favorite pieces and places in your space?

Sam Moore: Thank you! Of course, my first stop for interior design inspiration and décor is Jenni Kayne (shameless plug). I filled the home with Jenni Kayne Furniture, which are pieces I know I'll have forever. I also have our pillows, throws, and sheepskins layered throughout the house, which make it feel both cozy and cohesive from room to room. I love being outdoors and had the best time reimagining that space with my friend and landscape designer Emily Weber. We basically gutted the yard and infused the landscape with a Mediterranean-meets-English cottage garden feel. I sourced outdoor furniture from Terrain, perfect for lounging and hosting small dinner parties outdoors. It's such a treat to step from my bedroom out to the garden. My next project is to add to my raised garden beds (with the help of Bailey Van Tassel) and install an outdoor shower.
Rip & Tan: Whether it's cozy bedding, optimal window treatments, or effortless kitchen appliances, everything in your home is sourced to perfection. Care to share some of your sources? 

Sam Moore: I was fortunate to work with some amazing brands while decorating the house, and spreading the word about great companies just so happens to be one of my favorite things—so yes! When I moved in, the house had oversized window treatments that made it feel smaller and darker than it actually was. I updated all of the curtains and shades with Wovn Home White Snow linen window treatments. The quality is next level and their website makes customizing curtains essentially foolproof. I wanted to give every room an elevated touch, so I outfitted each bedroom with CULTIVER bed linens, and added their luxe essentials in both bathrooms. For light fixtures, I started at Lightology. They have a wide assortment of great pieces, and you're pretty much guaranteed to find something you love. I also peppered in lights from Rose Uniacke, Lostine, and Lawson Fenning. I mixed vintage furniture and an L.Ercolani dining set in with my Jenni Kayne pieces, and layered the floors with rugs from Lulu and Georgia. The kitchen is small and features some funky 1920s tiling, so I updated it with Smeg, ILVE, and Balmuda appliances.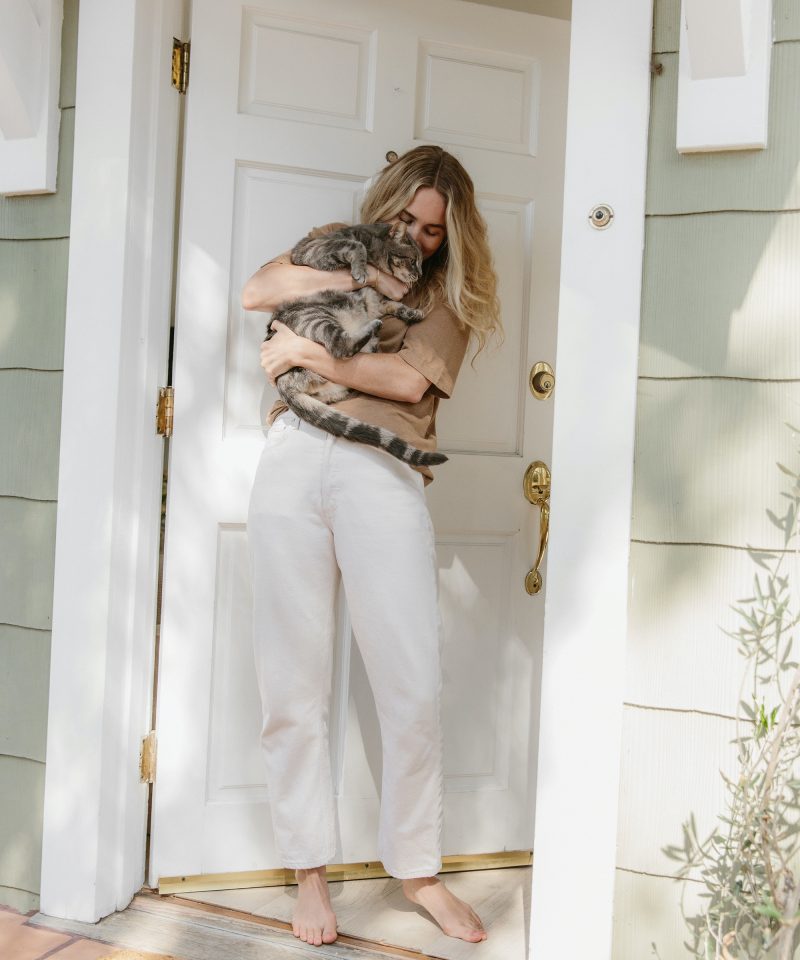 Rip & Tan: What makes this space feel like home?

Sam Moore: I strangely knew this house was the one the first time I saw it online. Cheesy or not, it's my dream home for this stage in my life and I've had the best time turning it into what you see today! I'm a true homebody and not-so-secretly love the extra time we've all had at home lately. Sharing the space with friends, family (yes, I hosted Thanksgiving!), and my cat George has made the Sage Cottage feel homey from the start.

Rip & Tan: Any tips for someone starting fresh and diving into a home redesign of their own?

Sam Moore: Be patient, and plan for the big picture versus panic purchasing one-off items (guilty). I found it really helpful to create a Pinterest board broken out by room. From there you can see how everything comes together before you start placing orders. Oh, and don't forget to measure before you shop online (guilty again)!
Photos by Nicki Sebastian