Style
What to Wear if You're Living for Loungewear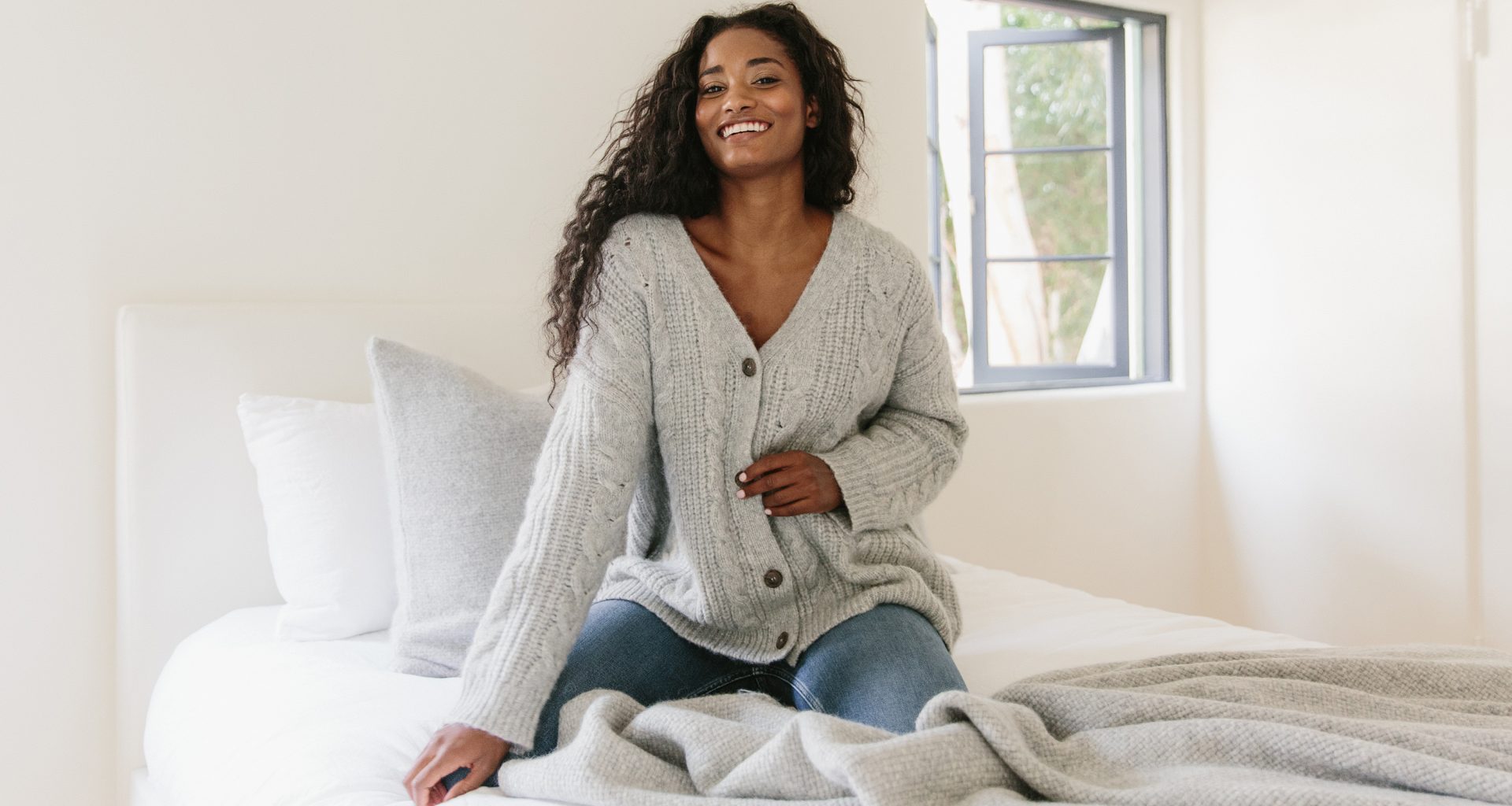 Be honest: how many days a week are you in sweatpants? If you're like us, that number has steadily crept up over the course of this year (no judgement here!). That's what makes us the newly anointed experts in luxury loungewear looks. Whether you're seeking to revamp your work-from-home style or simply want to find new ways to wear what's already in your closet, here are three rules to live and lounge by.
1. Mix Your Knits
What better way to give your favorite luxury loungewear look an upgrade than by mixing in knits that elevate it entirely? From blush to black, our Basic Sweatpants pair perfectly with any form of cozy knit, giving your ensemble a touch of the unexpected. Whether it's a Fisherman, Cable Boatneck Sweater, or a cardigan, swapping out your sweatshirt for a sweater is the simplest way to achieve a stylish take on lounging.
2. Make it Match
Here's a tip to keep at top of mind throughout any season: comfort and style will always reign supreme when you keep things monochromatic. Grouping like-minded, neutral shades into a single style is the secret to crafting an outfit that's seamlessly pulled together. From feather-like joggers to the oversized Cable Cocoon, as long as you keep the color consistent from head-to-toe, there's no telling where your day will go.
3. Rethink the Rules
Our last rule? Forget the rules of loungewear and forge your own form of lived-in comfort. By thinking beyond the traditional definitions of loungewear, you'll find yourself in a whole new world of style. Our recent rule-breaking favorite is the Easy Sweater Dress—with a silhouette that drapes with cozy ease, this ultra-flattering style is the next best thing to staying in bed all day.
Photos by Nicki Sebastian