Entertaining
The Procrastinator's Guide to the Holidays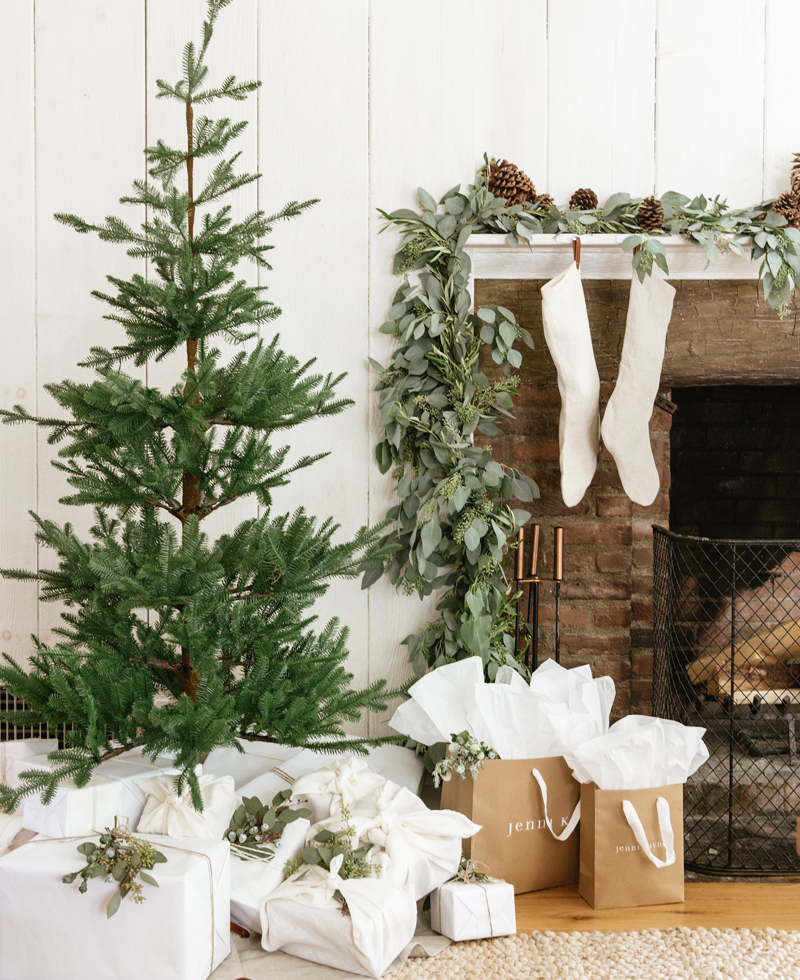 Whether you've been surprised by last-minute guests or you've (understandably) been much too busy this season to give thought to party planning, we've got the perfect solution for those on borrowed time. You can put this all together with things you already own, and we encourage you to cut corners by foraging for florals in your own backyard.
The Appetizer
To appease all guests this season, go for a snack that's non-denominational, like this delicious challah bread (if it sounds too daunting to make this yourself, this is a great opportunity to support your local bakery and save some precious time). With some decorative and easy additions like olives, grapes, and greenery, you've got a picture-perfect plate.
The Dessert
When you're not sure what to bring to a party, pie is always a safe bet (especially this beautiful one by one of our go-to culinary consultants, Hayley Feldman). Don't worry about making this one too pretty—organic and messy is the best way to look homemade. Plus, find the recipe below!
The Gifts
Even the smallest gifts can look beautiful and exciting when wrapped nicely (but we might not always have the time). All you need for this gifting hack is a roll of linen, some twine or string, and errant pieces of greenery to act as gift toppers. For the linen look: cut the linen into a large square (relative to your box size), place the box at an angle on the square, pull all corners together and tie into a knot on top! We love the neutral bent to this holiday look.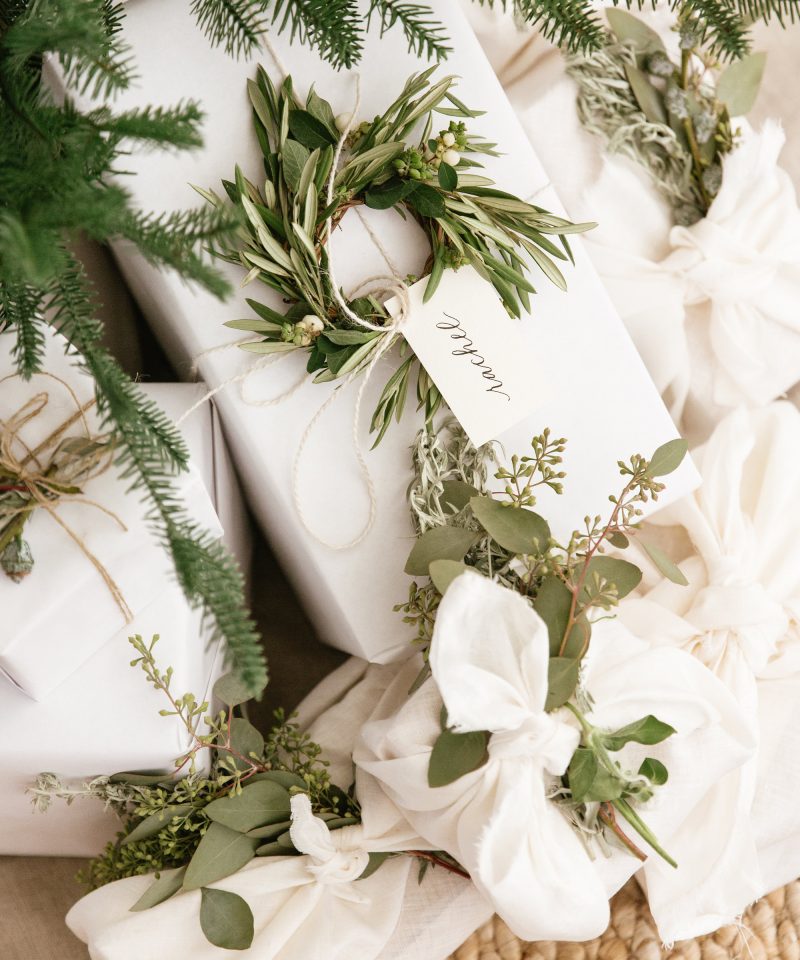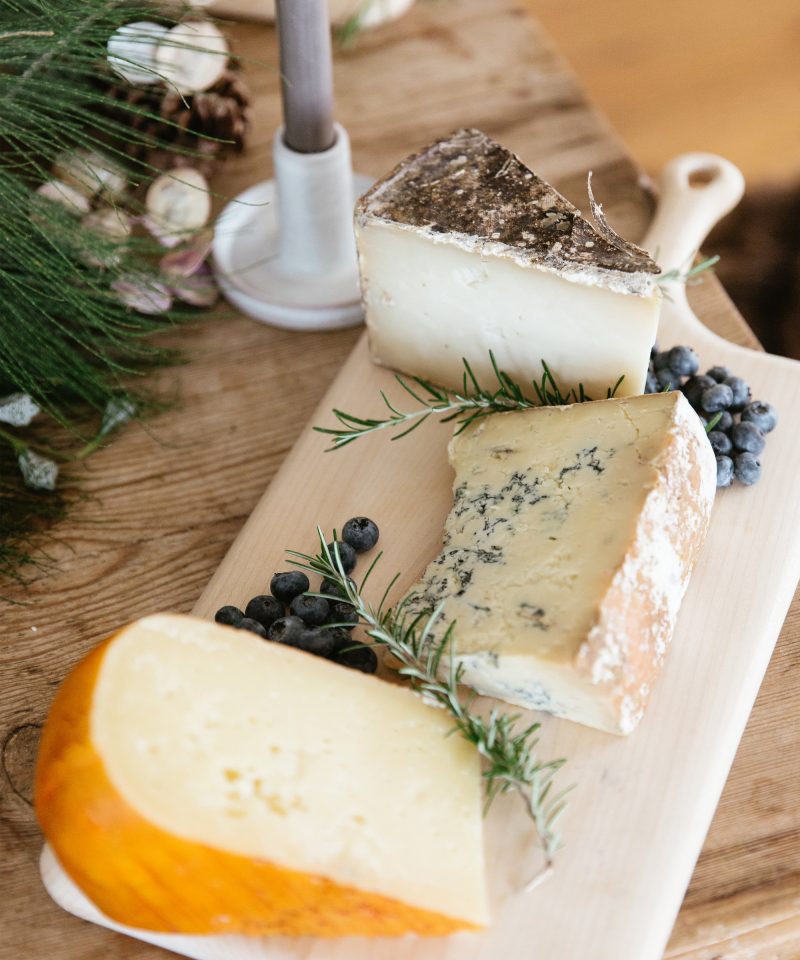 The Table
There's no need to go purchase tabletop pieces that are only appropriate once a year. Note a lack of poinsettias or season-specific décor. Instead, forage pinecones, eucalyptus, and fir to make a table runner and stick to taupe and white. And don't forget the cheese plate! A few good chunks will be sure to make everyone happy, and on a beautiful board, there's no need for more than a few thoughtfully chosen options to look like you took all the time in the world.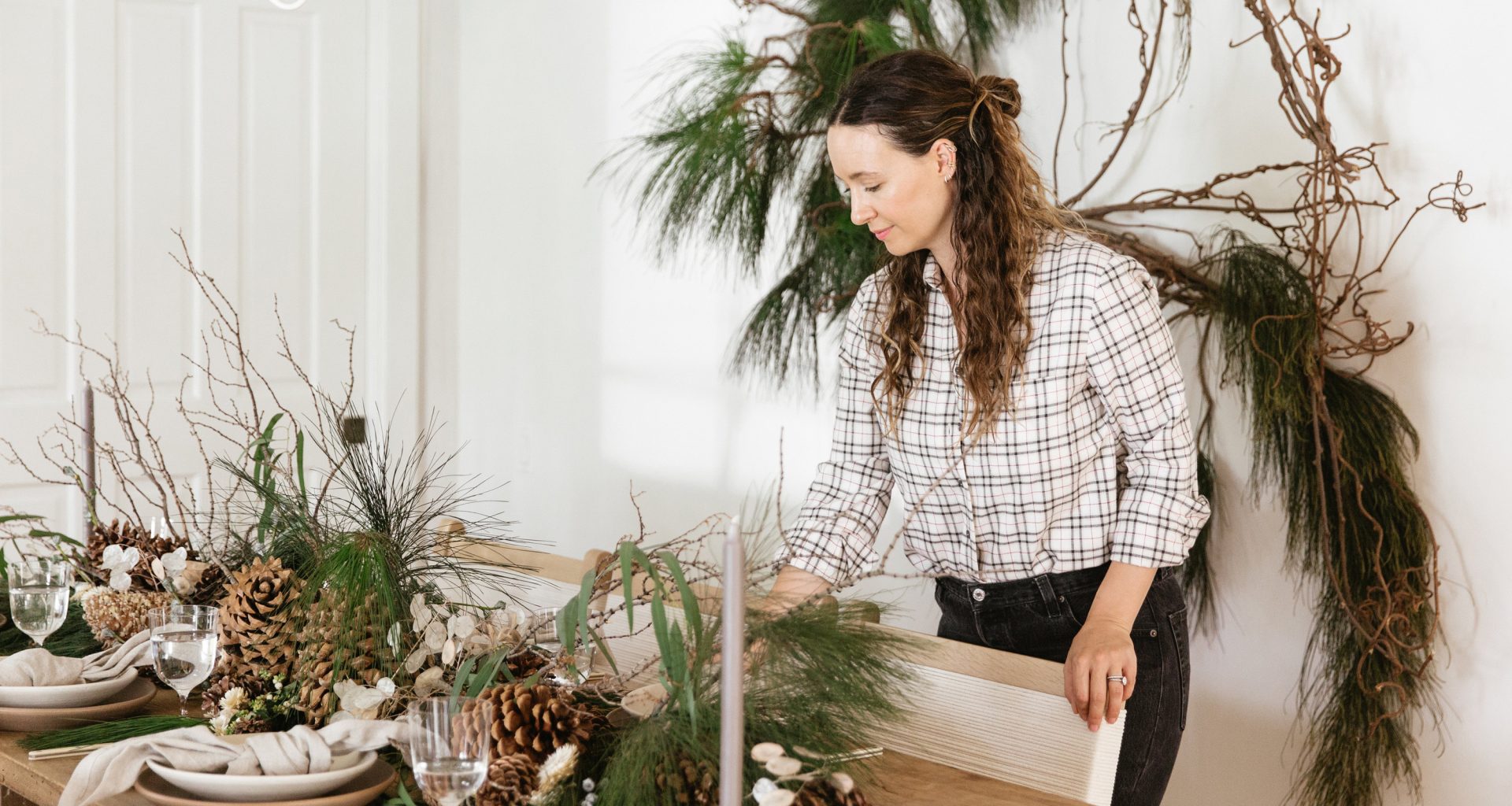 Ingredients for the Pie Crust
2.5 cup

591 ml

all=purpose flour
1 Tbsp sugar
1 tsp kosher salt
2 sticks + 2 Tbsp cold unsalted butter cut into small pieces

1/4 to 1/2 cup

59 ml

ice water
Ingredients for the Filling
8 cup

1893 ml

blueberries

1/4 cup

59 ml

sugar

1/4 cup

59 ml

cornstarch
1 Tbsp lemon juice
2 Tbsp unsalted butter cut into small pieces
1 egg yolk
For the pie crust
-Use a food processor to pulse the flour, sugar, and salt until combined. Add the pieces of butter and pulse for about 10 seconds. Drizzle ¼ cup of ice water evenly over the mixture. If dough is too dry, add more water a little at a time. Mixture should hold together when pressed. Shape the dough into 2 small disks and wrap in plastic wrap. Refrigerate for at least an hour.
-Roll out one of the disks, dusting with flour as you go. Place this crust in the base of the pie plate and put it back in the fridge to chill while you make the filling.
-You can use any berries you like (blueberries, raspberries, blackberries) for this filling.
For the pie
Preheat the oven to 400. Place the berries in a large bowl and toss with the sugar, cornstarch and lemon juice. Try not to overwork the berries, because you don't want too much juice by squeezing them. Pour this mixture into the chilled pie crust base and dot the top with the butter.
-Roll out the remaining pie disk to ¼ inch thick and use a scalloped pastry cutter to slice the crust into 1 ½ inch thick strips to create a lattice.
-Finish by beating the egg yolk and using a pastry brush to brush the entire top of the pie (this gives it a nice golden brown crust when it bakes).
-Place the pie in the oven and bake for 20 minutes, then reduce the oven to 350 degrees and cook for 40-50 minutes more, until bubbling. Cool on a wire rack.
Photos by Nicki Sebastian