Living
This Photographer's Ojai Home is Picture Perfect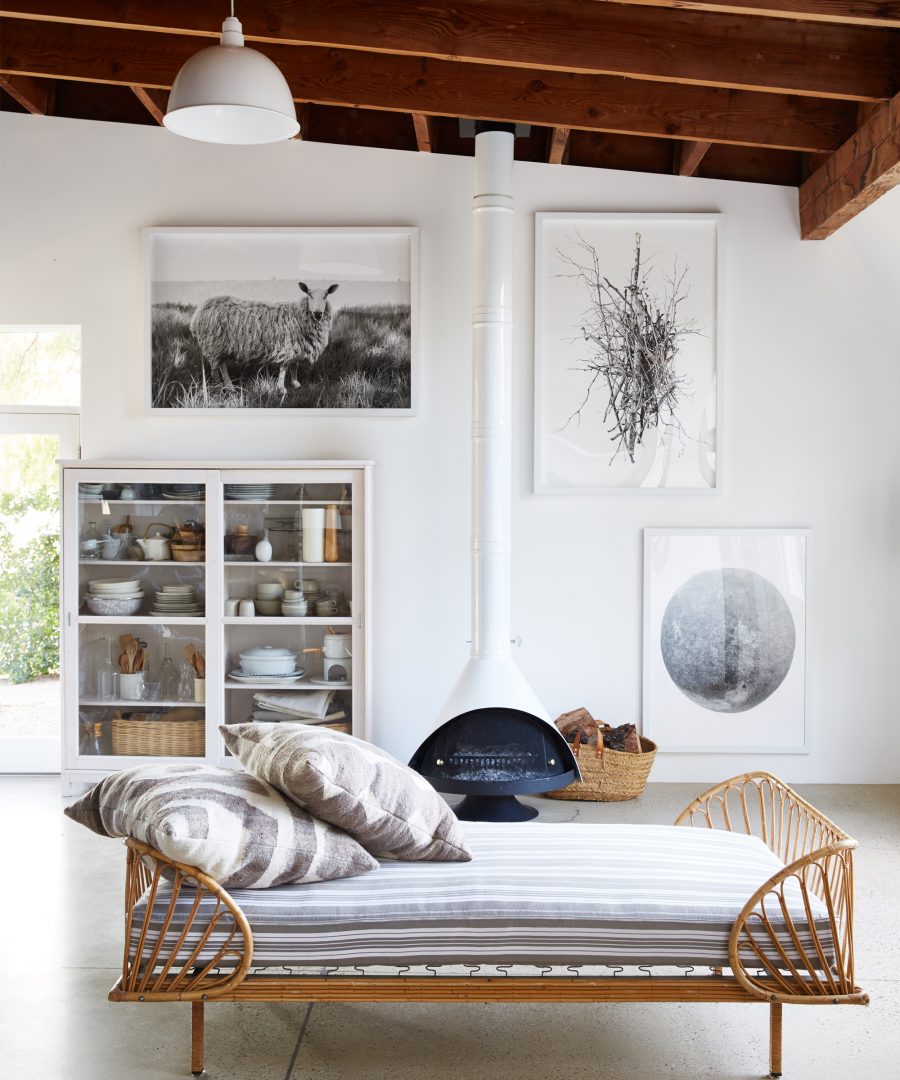 For photographer
Victoria Pearson
, taking it easy doesn't mean slowing things down. She's built a career photographing food, lifestyles and interiors, with her work gracing the covers and spreads of notable magazines and best-selling cookbooks. These days, Victoria is focusing on what she loves. Since trading the urban expanse of Los Angeles for a home studio in the Ojai Valley, her formerly fast-paced life has settled into the very place she belongs.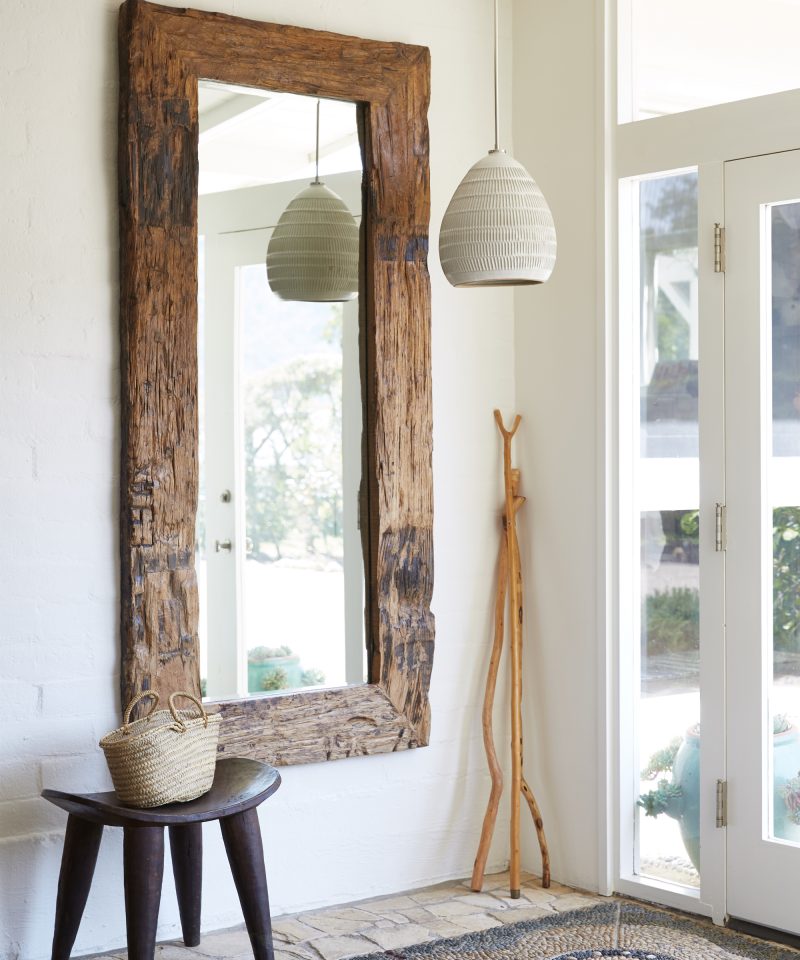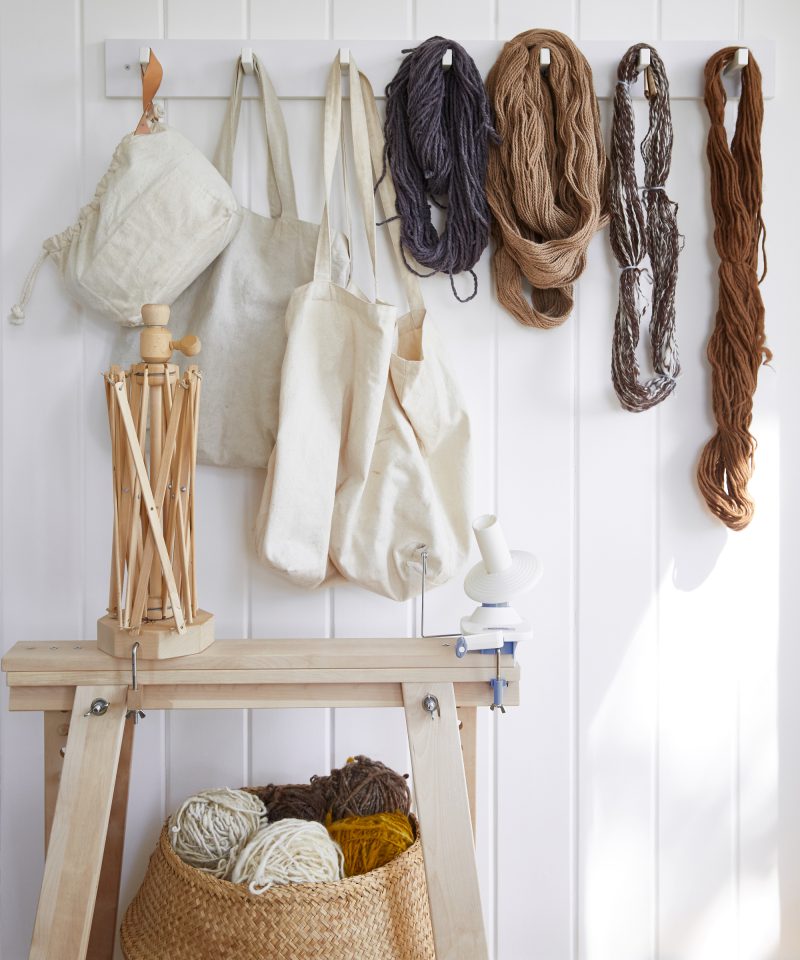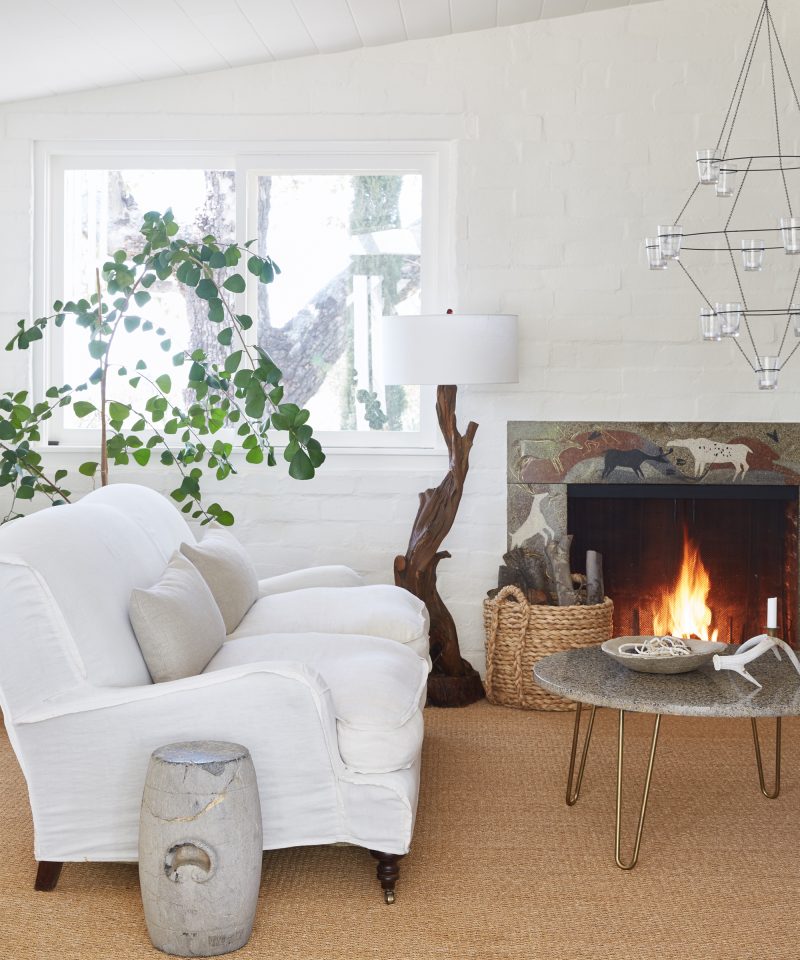 Rip & Tan: How would you describe the style of your photography?

Victoria Pearson: It's all about light. That's always fascinating, it never gets old. I try to create a calming sense of emotion, comfort, and warmth with the way I compose an image and the way the lighting is crafted.

Rip & Tan: Your career has had quite the impressive arc—can you tell us a little bit about how you got your start, and what your professional life looks like today?

Victoria Pearson: Oh my gosh, how long do you have? I was always fascinated by photography. I had a camera as a preteen and a darkroom built by my father. Of course, in high school I was a yearbook photographer, and then as an adult, I assisted photographers. My early career was in fashion, celebrity, and music—in those days, album covers were big! 

I had big studios in L.A., then started kind of a second career when I started doing travel work for Travel + Leisure and Traveler magazines. I always wanted to be a National Geographic photographer, but I realized I didn't have the fortitude to sit in a tree for two weeks to get a shot. So, this was the closest I could get, and I am so grateful for the wonderful places I got to see.

Around the same time, I started working with Martha Stewart when her magazine was just starting out. She gave me assignments to shoot food, and I had no idea was doing, I had never even considered it, but I loved it from that moment on. She was a mentor to me. She saw talent in people that they might not have known they had. Now, my commercial work consists mostly of interiors, food, lifestyle, and still life.
Rip & Tan: Do you have any favorite projects you've worked on in the past or anything you're looking forward to? What makes you the most excited to work on something?

Victoria Pearson: I've shifted a lot of focus to more personal work. I have been doing portraits of dogs at my local Humane Society. They post the photos on their Instagram account with the goal to get them adopted.

On a commercial level, I love doing cookbooks and food photography. I really enjoy the collaboration with the food stylist and prop stylist. Recently, I teamed up with Valerie Aikman Smith, the cookbook author and food stylist. We did a book called Citrus: Sweet and Savory Sun Kissed Recipes, published by Ten Speed Press. I had so many oranges and lemons and grapefruit from my garden and I didn't know what to do with them, so we decided to do a cookbook!

I love homes and interiors and decorating, so photographing interiors never gets old. I always come home with new ideas and inspiration.

Rip & Tan: How do you approach selecting which projects to take on? Do you have any specific sets of beliefs or values that help you dictate what to pursue and what to pass up?

Victoria Pearson: It's always important to continue to challenge yourself. You have to have a passion and interest in what you are doing and always give one hundred percent.

Rip & Tan: Tell us about your idea of the perfect work day. What is your schedule like and what is the atmosphere in the studio or on set?

Victoria Pearson: Again, collaboration is always part of a great day. It's always wonderful to have a crew of people I love to work with—we have a shorthand way of communicating. My wonderful assistant, Jon Nakano, tends to read my mind. When working on setting up a shot, I can just say, "Do that thing we did that one time!" and he will understand.  

Since I have a daylight studio at home, I have the luxury of sometimes just walking across the lawn to go to work. It's important to have a calm and fun environment for work, one where everyone is valued and appreciated. I like small, intimate crews.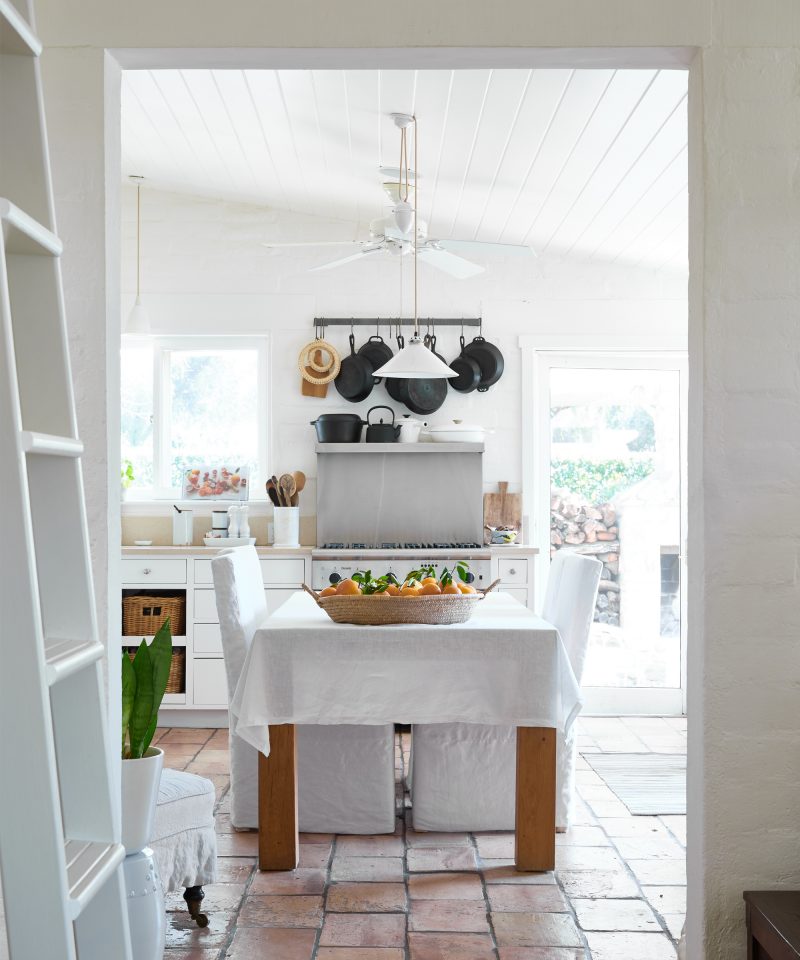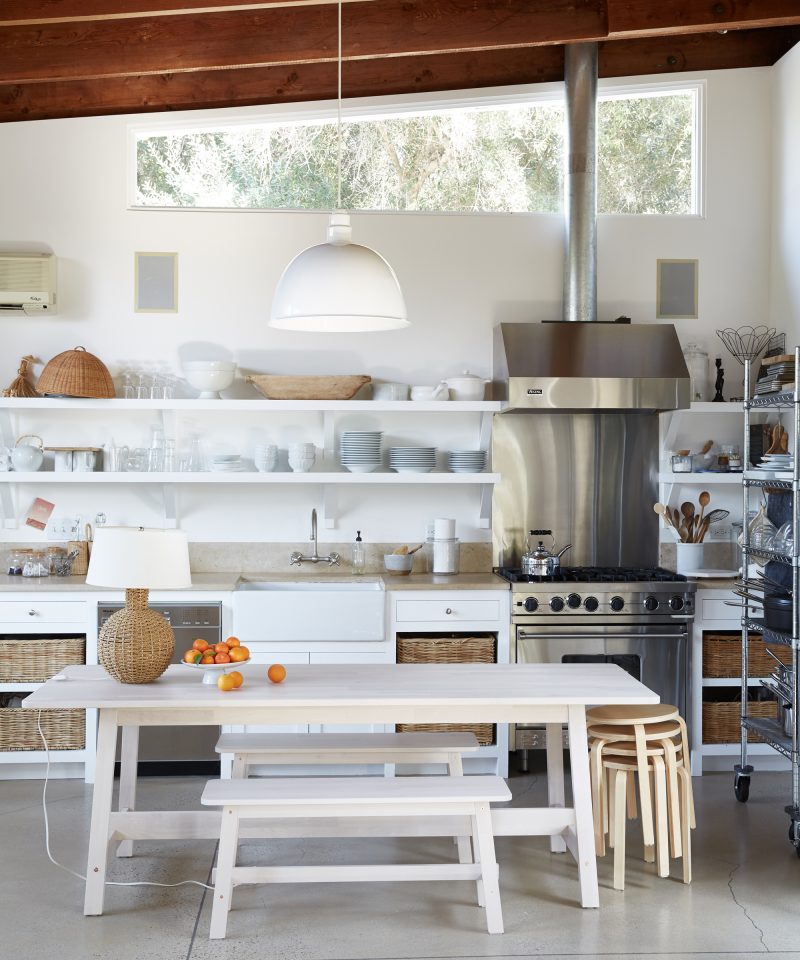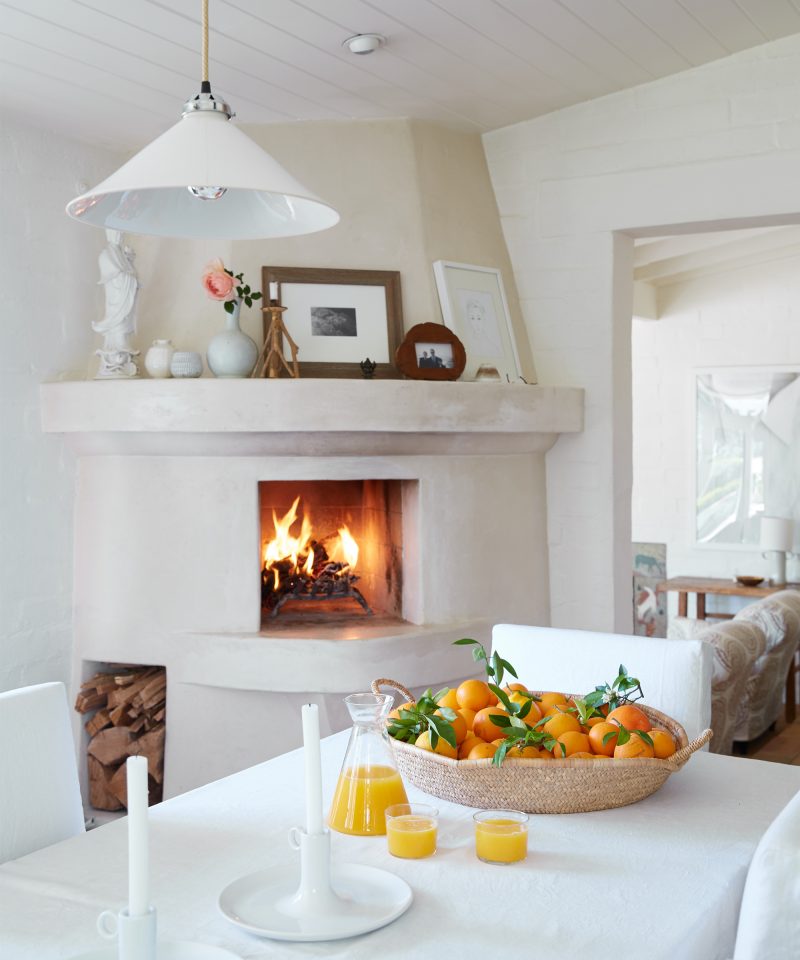 Rip & Tan: Tell us about life in Ojai Valley. What are your favorite things to do with your family, and what do you most love about living there?

Victoria Pearson: We are guilty of being slightly reclusive. I travel lot, as does my husband, so I am just happy to be home, knitting, or puttering about in the garden or house.

Rip & Tan: How did you approach the décor of your home? What mood do you hope it conveys?

Victoria Pearson: I want it to feel fresh and comfortable. Because I am so visual, it needs to feel peaceful. I adore color but find that the view out of my windows become the colors, so I keep the interiors more neutral and full of texture. I bring in more color with seasonal fruit or flowers. My house was built in 1946, just on the cusp of modern. it has a clean feel but also like a ranch house. I like a mix of styles, with some softness to balance the modern.

Rip & Tan: Do you entertain at home? What are your favorite ways to make guests feel comfortable and like they're well taken care of?

Victoria Pearson: Occasionally we do entertain for small groups of friends. Thanksgiving and Christmas brings more people, and in that case, we move to my studio and set up a long table. In the fall and winter, we have drinks and hors d' oeuvres outside around our outdoor fireplace and for dinner, we'll have a delicious barbecued salmon or halibut that Brett caught off the coast of Canada.

Rip & Tan: What's on your bedside table?

Victoria Pearson: Not much. A few books that stare at me every day, wondering when I will read them!
Rip & Tan: Do you have any favorite books on photography?

Victoria Pearson: My favorite photographer is Jacques Henri Lartigue. His humanity and love of other people shows in his work, and he made brilliant photographs as a child.

Rip & Tan: Have you always had a green thumb? Do you have any tips for aspiring gardeners starting their first home garden?

Victoria Pearson: I wouldn't say I have a green thumb—I'm still learning. I love plants and watching the miracle of things growing and seasons changing. New gardeners should get the Sunset Garden book! It's the gardening bible that tells you everything you need to know. Then you can avoid making mistakes, like planting a shade plant in the sun!

Rip & Tan: Describe your personal style in three words:

Victoria Pearson: Simple, classic…with a bit of quirk.

Rip & Tan: Describe the outfit that makes you feel like the most authentic version of yourself:

Victoria Pearson: Always a great coat or jacket. I have a large collection, so I'm always happy when the chilly days arrive. And a scarf or sweater I knit myself.

Rip & Tan: We often describe women with style as exuding both comfort and confidence. What do these words mean to you?

Victoria Pearson: When someone can transcend their clothing, body, age, and allow their soul to shine through…that's when you really see true beauty.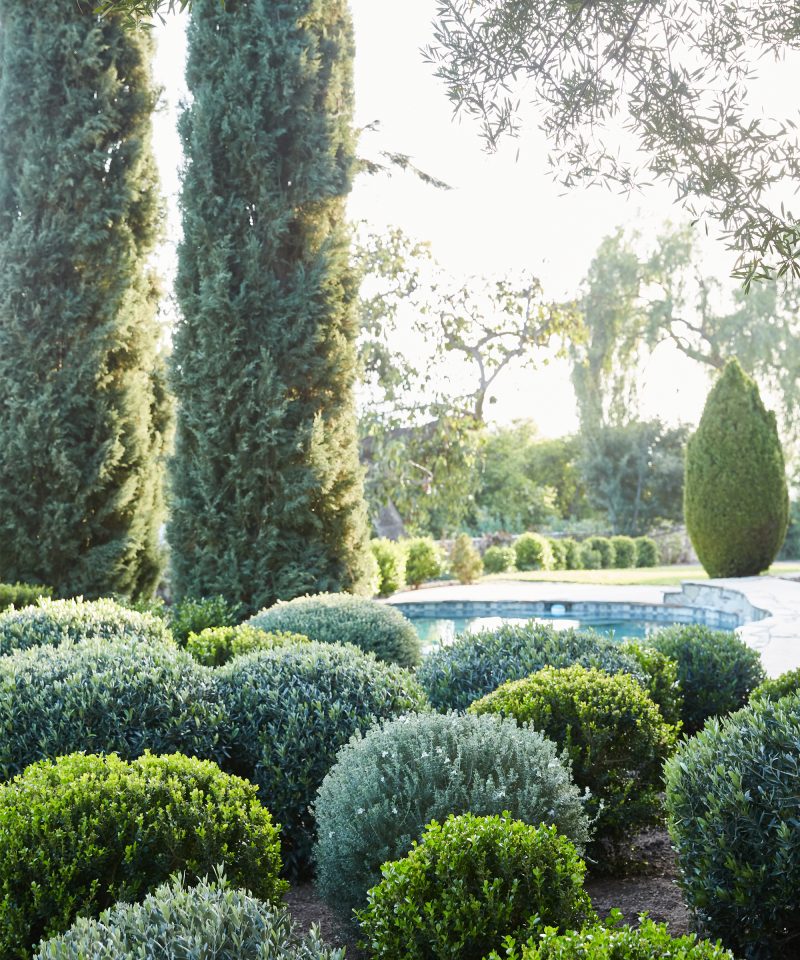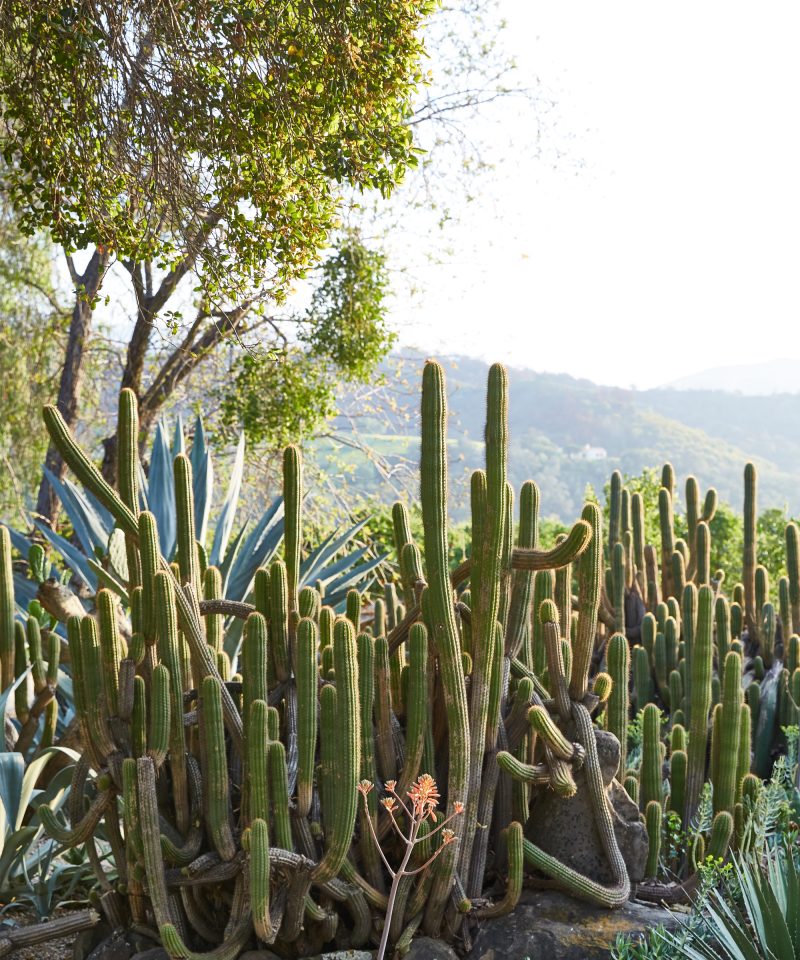 Photos by Victoria Pearson