Entertaining
A Pacific Natural Bonus: The Basil Dinner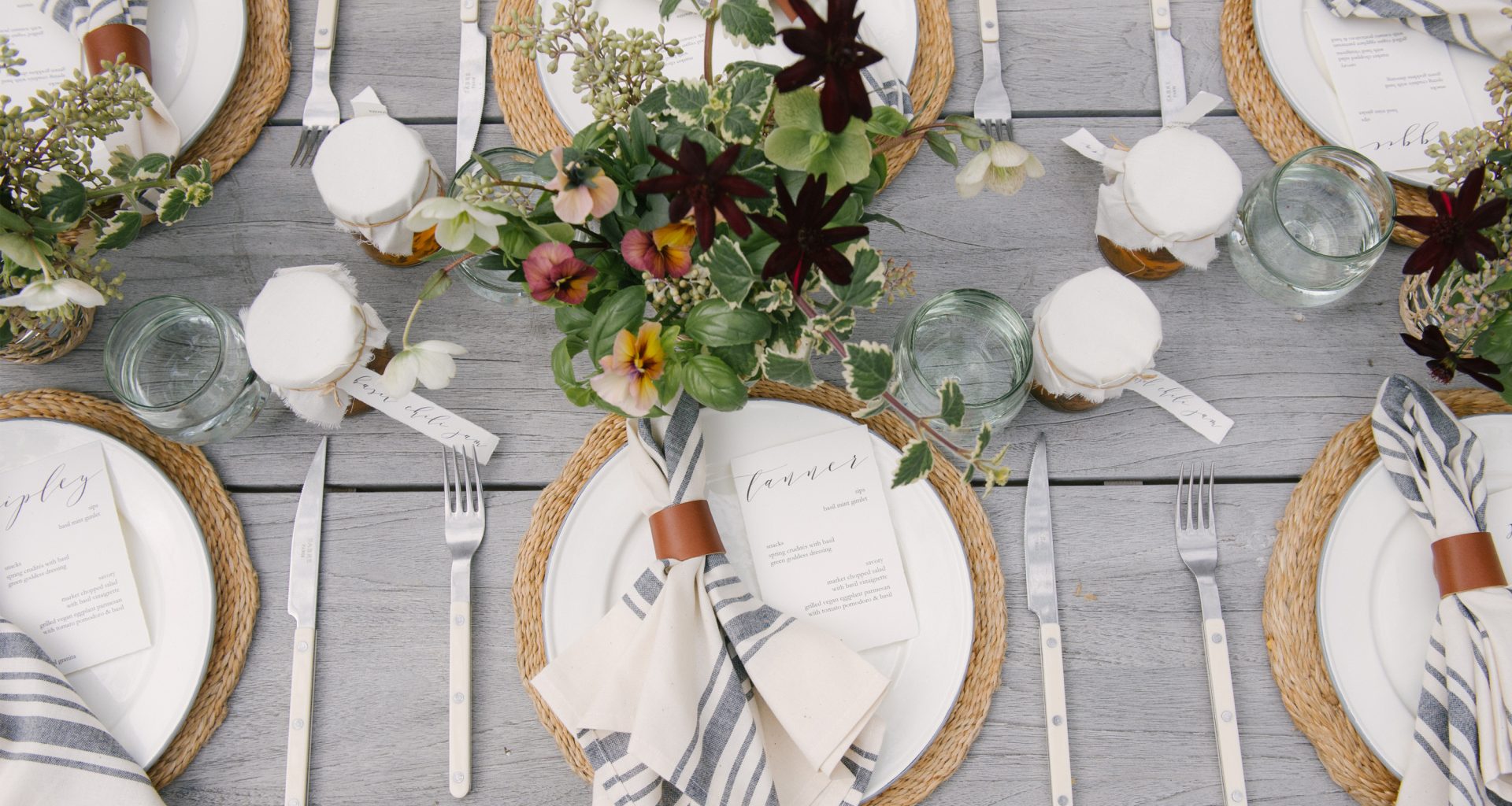 Our first-ever book, Pacific Natural, is hitting the shelves on March 19, full of all of the things Jenni loves the most. Floral inspiration, recipes tailored to fit the season, thoughtful takeaways, and tips for entertaining, effortlessly. To celebrate, we're giving our readers some bonus content: a simply set dinner party full of considered details, where a single show stopping ingredient makes an appearance everywhere, from dishes to décor. You'll also see behind the scenes of entertaining with Jenni in an exclusive video below, and find the recipes to try this one on your own. In this case, when life gives you basil, throw a party!
The Takeaways
Take-home gifts are a lovely way to thank your guests and make everyone feel appreciated. This dinner party, guests were able to take a piece of the party home with them. Jenni made homemade Thai Basil Jam and wrapped them with a piece of muslin and string. Takeaways are also a creative, casual way to make seating arrangements feel less formal and more fun.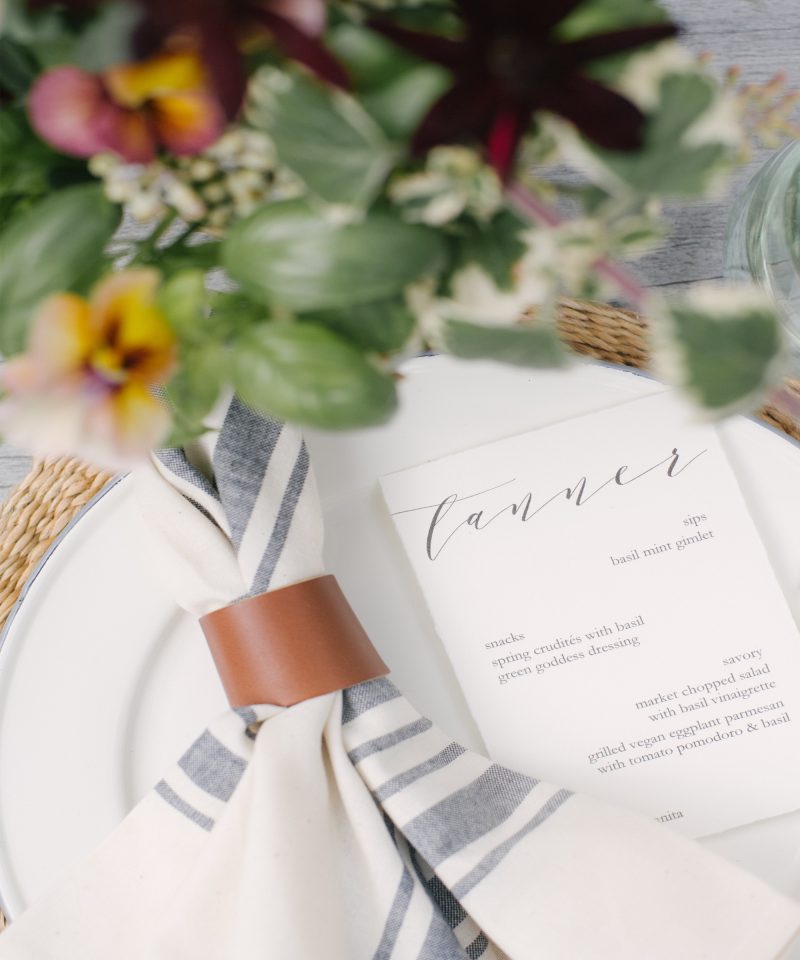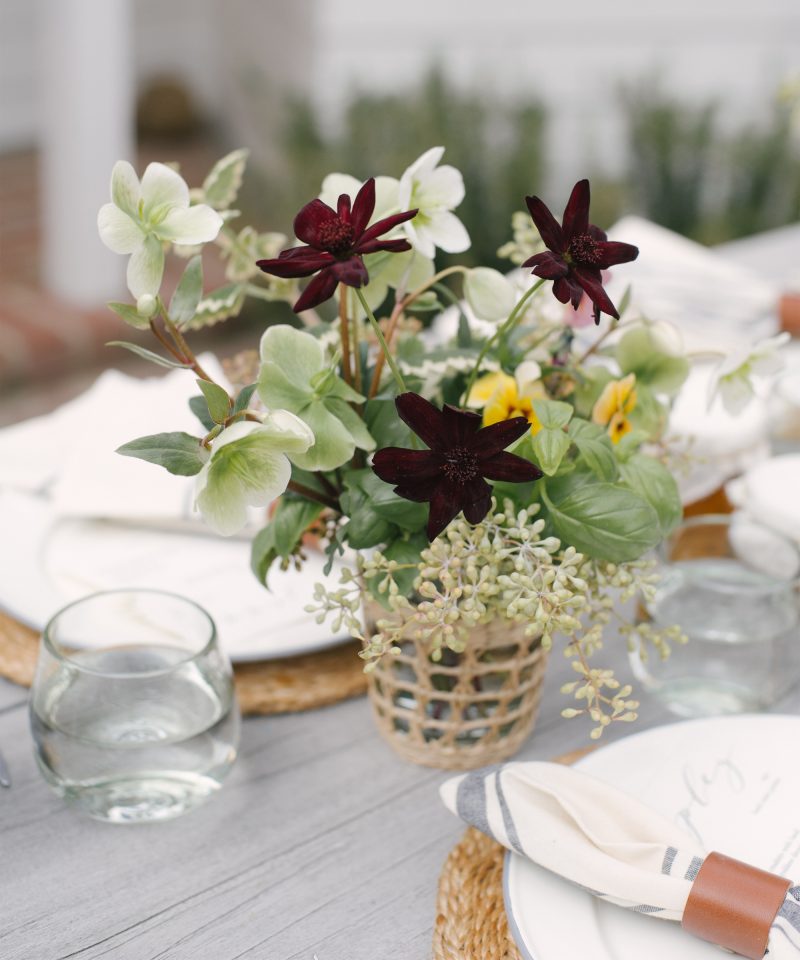 The Décor
Kristen Cassie of Moon Canyon put arrangements together in small bunches. You can emulate this look, too—just use a set of glassware as vases to make a more visually interesting tablescape. Don't worry about the glasses all matching—making it your own is the fun part! Her advice to recreating your own bouquets: "Use what is growing in your garden to create a collected and found feel. Don't be afraid to use elements from your vegetable garden, too." For these arrangements, Kristen used pansies, basil, chocolate cosmos (those reddish, maroon-like blooms), hellebores, eucalyptus, and Swedish ivy.
The Menu
Eating with the seasons means we sometimes find ourselves with a plethora of a single ingredient on our hands. Simple abundance is reason enough for celebration, but our friend Annie Campbell elevates the everyday by incorporating basil into every aspect of the menu. Give us a craft cocktail, a plentiful spread of veggies with a vegan-friendly dip, then finish with a cooling treat, and we can't ask for much else. We love when eggplant parmesan goes vegan, the basil vinaigrette is now a salad staple, and lemon-basil granita is a sweet tooth satisfying dessert that's sure to please.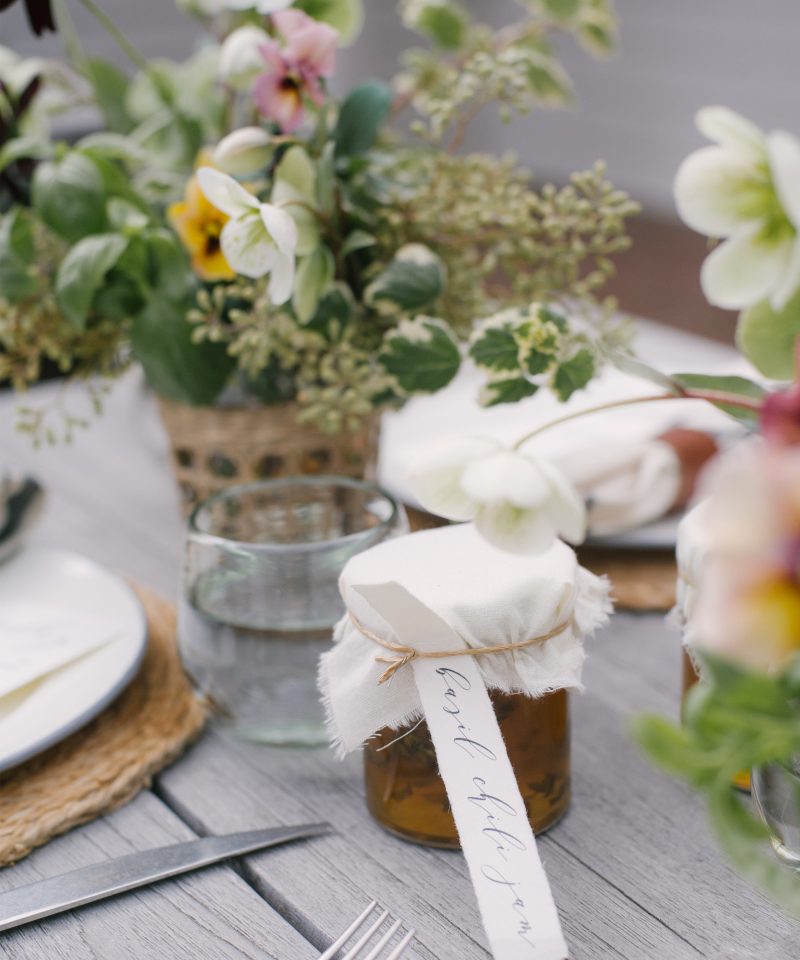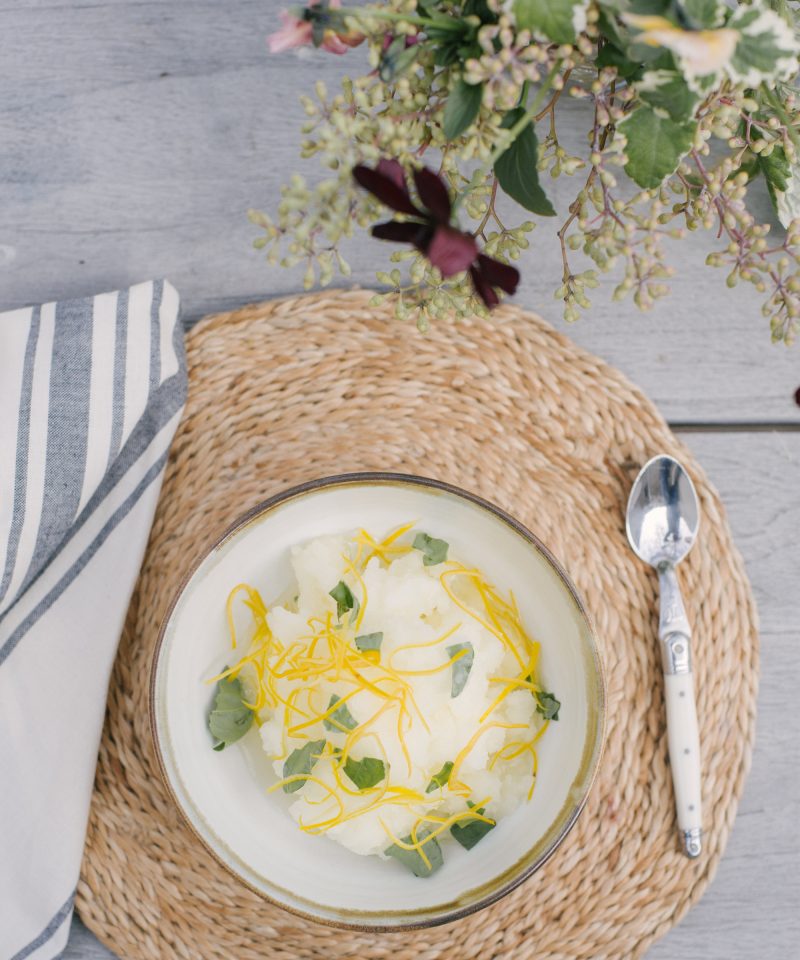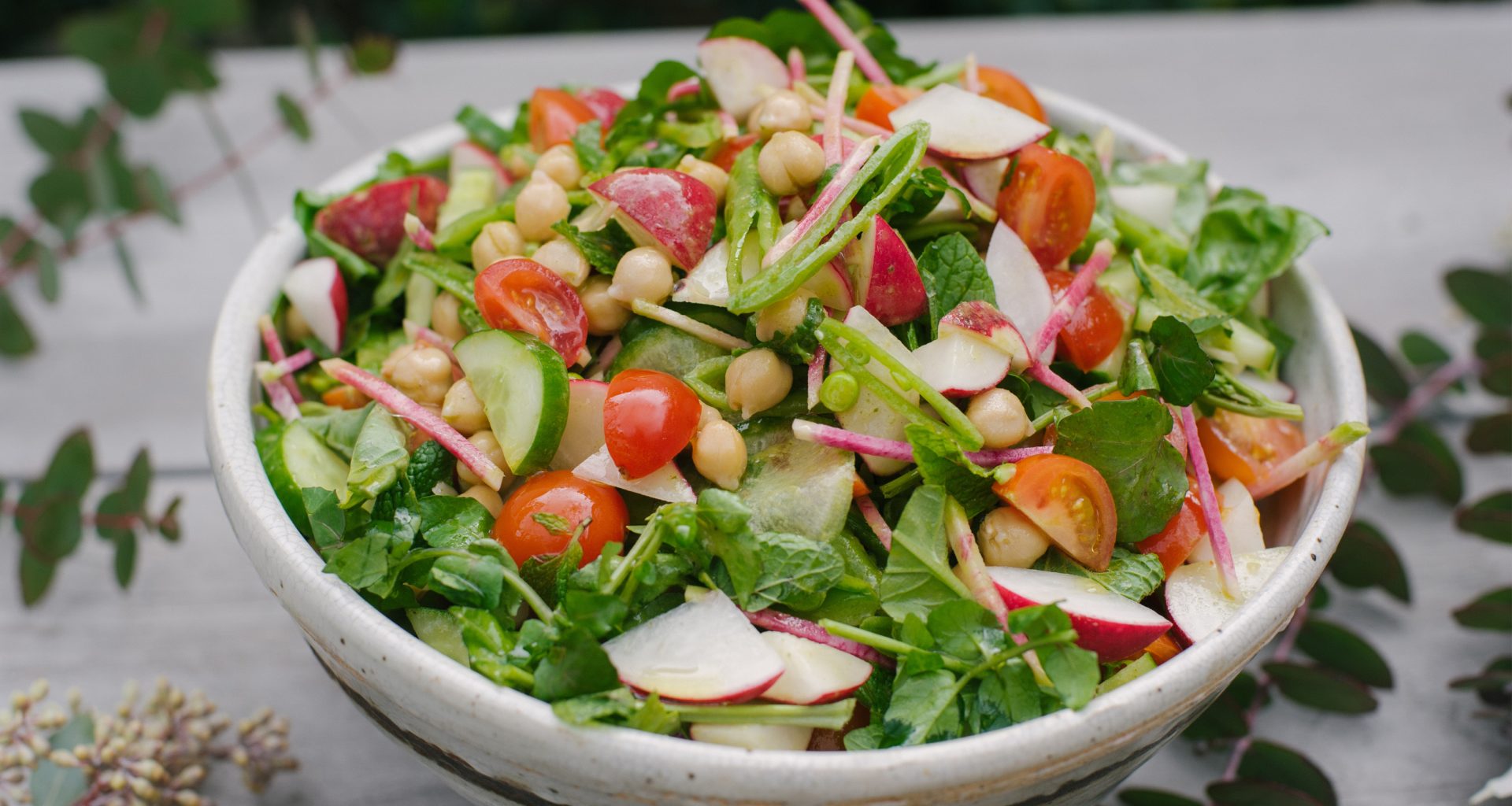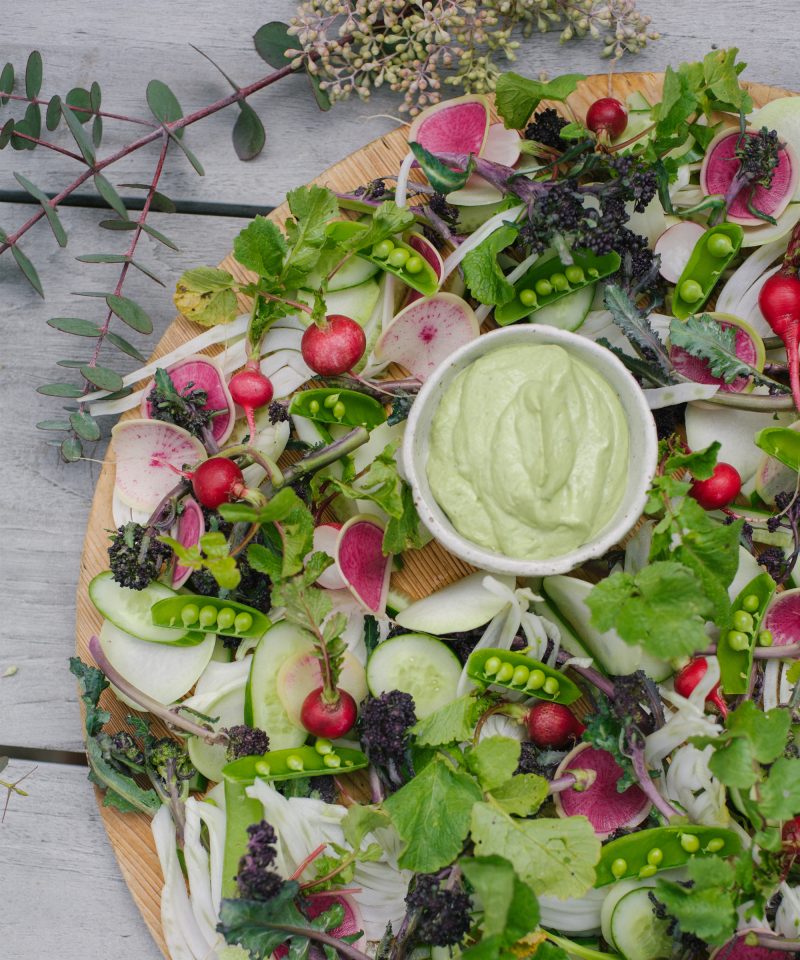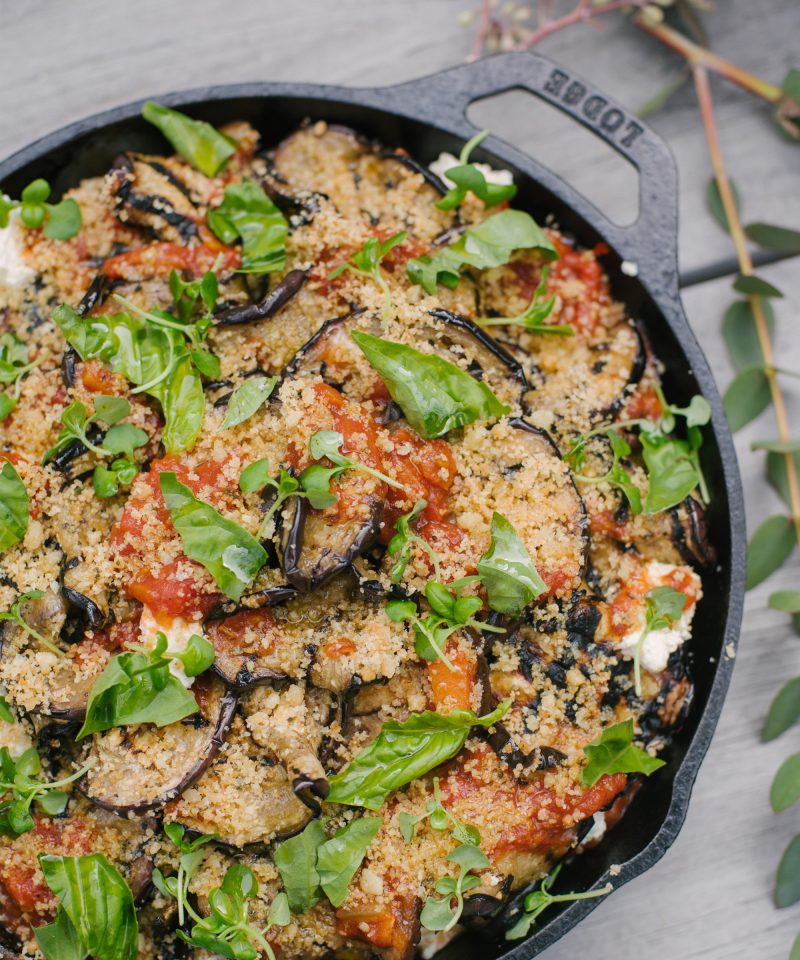 Basil Gimlet
Aquafaba Basil Green Goddess Dip
Lemon Basil Granita
Ingredients for the Agave Simple Syrup
1 cup

237 ml

agave

1 cup

237 ml

hot water
Ingredients for the Cocktails
4.5 oz

128 g

lime juice

3 oz

85 g

agave simple syrup

1.5 cup

355 ml

vodka
12 basil leaves

1/2 cup

118 ml

mint leaves
To make the agave syrup
Combine the agave and hot water, and stir until fully combined. Chill before using.
To make the cocktail
Combine 6 of the basil leaves and the mint in a pitcher. Use a wooden spoon to lightly muddle the herbs. Add the lime juice, agave syrup, vodka and ice and give the mix a good stir. Divide evenly between 6 ice-filled glasses. Garnish each cocktail with a sprig of basil. Enjoy!