Living
Clean Beauty Started Here: Barbara Close & Naturopathica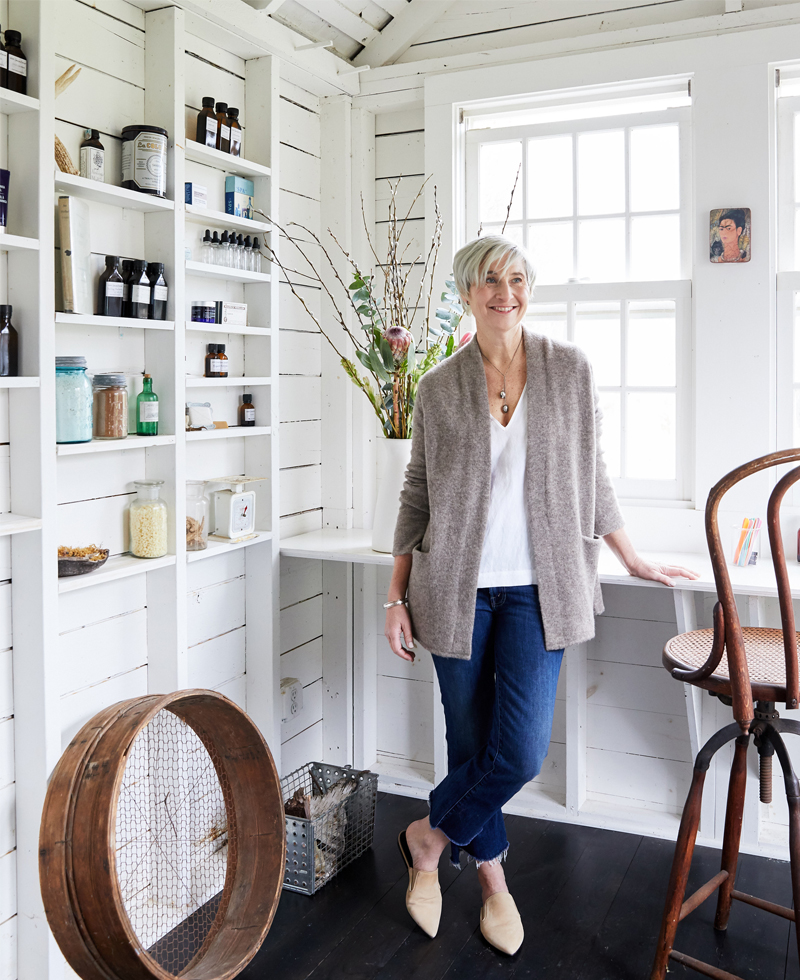 Barbara Close was the first to put clean beauty on the map. With the founding of her brand
Naturopathica
in 1995, she's brought non-toxic and natural ingredients to the daily rituals of women everywhere. And now, we're partnering with this iconic brand to bring their products to Jenni Kayne stores for a limited time. Here, an exclusive interview with Barbara on herbalism, imbalance, and the future of self-care. Plus, from now through July, Rip & Tan readers can enter code JENNIKAYNE when shopping online at Naturopathica for 20% off your first order.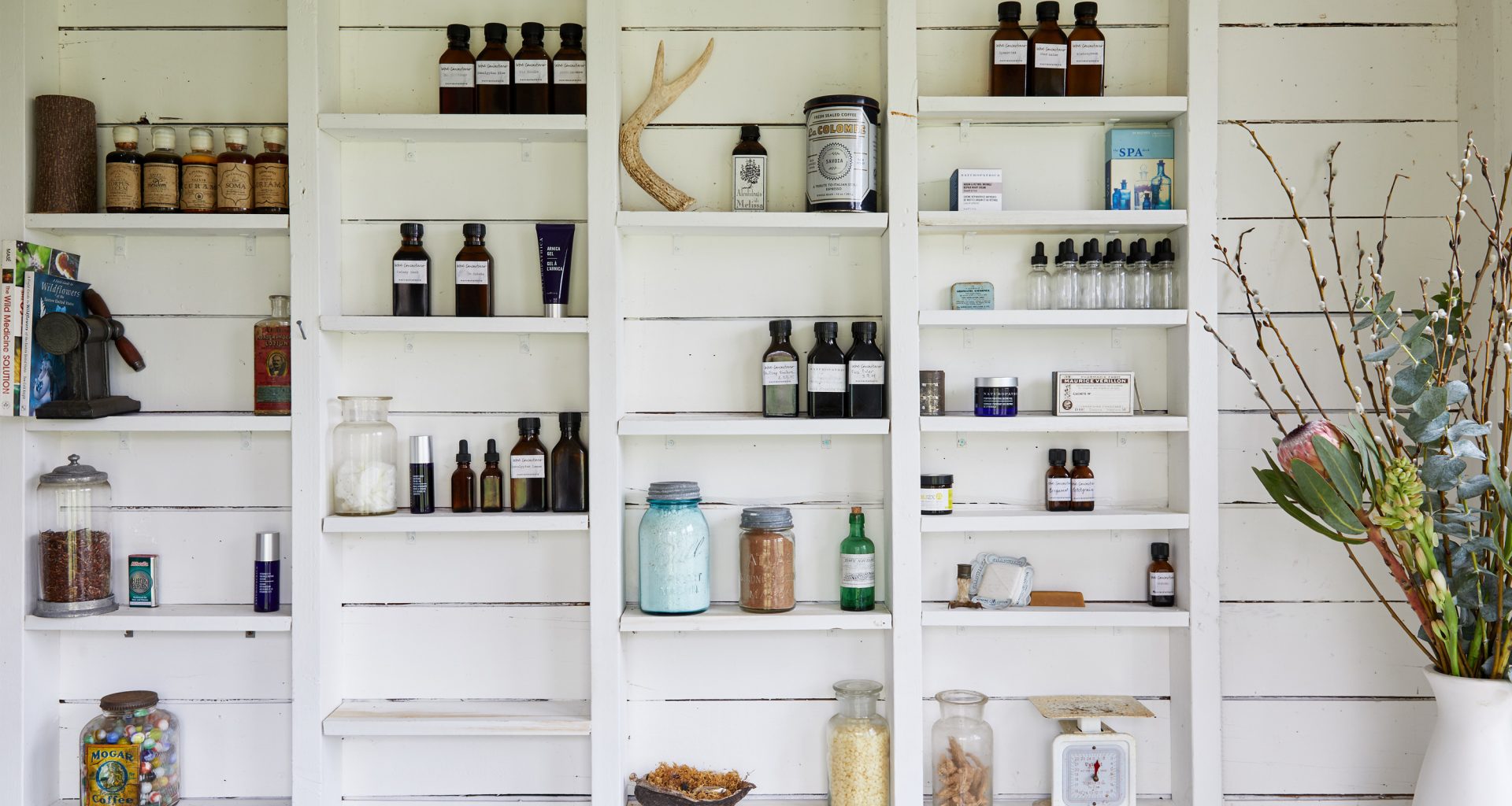 Rip & Tan: You founded Naturopathica in 1995. What was the natural beauty and wellness landscape like then compared to now?

Barbara Close: When I opened our first Healing Arts Center & Spa in 1995, clean beauty and wellness were far from mainstream. People were starting to focus on their health and fitness, but through a lens of quick fixes—from "fat-free" diet fads to miracle creams. Even spa treatments like facials and massages were seen as pampering, not self-care.

Thanks in large part to the media, influencers and social media, consumers are more educated than ever before when it comes to their skin and personal health, and it's exciting to see this movement toward more transparency and responsibility in sourcing and formulation continue. It makes me really proud to have been a part of leading that charge in championing holistic, clean beauty.

Rip & Tan: You describe yourself as having a background in "herbalism," what does this mean?

Barbara Close: I've been studying and practicing herbal medicine for more than 30 years—which fundamentally means that I'm passionate about understanding the practical uses of herbs for healing, stress and vitality. As a practicing herbalist, I use my garden and local markets—from Chinatown to farm stands in the Hamptons— to develop teas, tinctures, skincare and salves to remedy everything from scrapes and sore muscles to seasonal allergies. I fold my best inspiration into our product formulations, and share a lot of my favorite recipes in my books and on our social platforms. We also use herbal medicine to shape the workshops and demos that we offer at our Healing Arts Centers & Spas, covering topics like herbs for stress relief or DIY aromatherapy blends for mental clarity.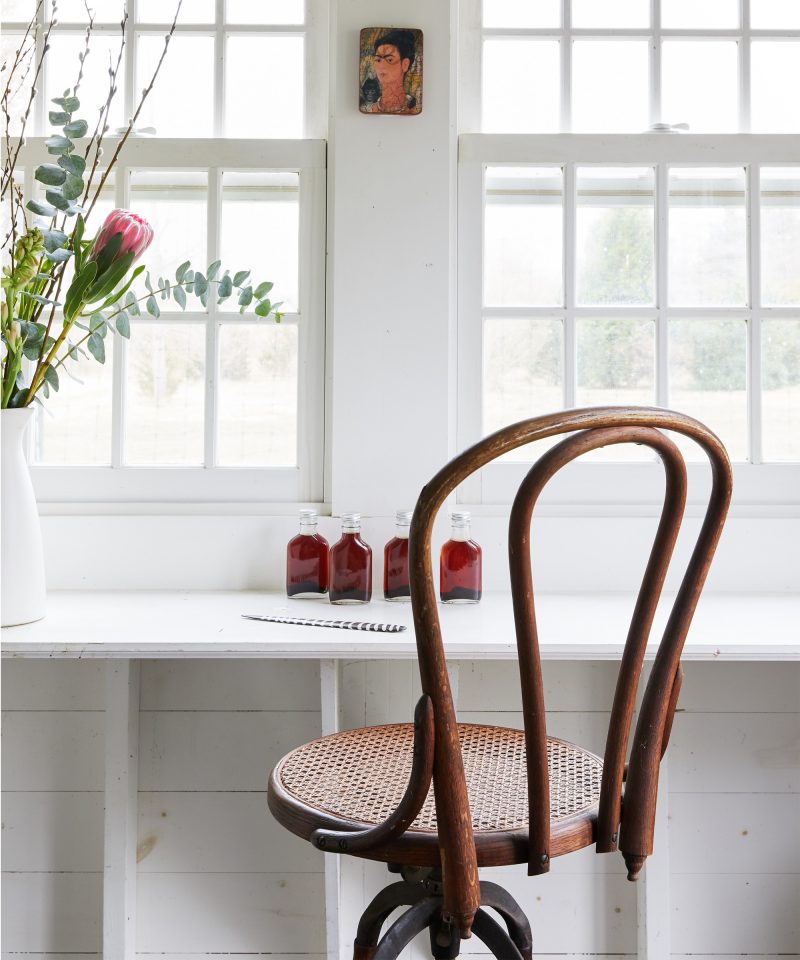 "We're constantly seeking sustainably sourced and high-quality ingredients to create and improve our formulas and support transparency in sourcing."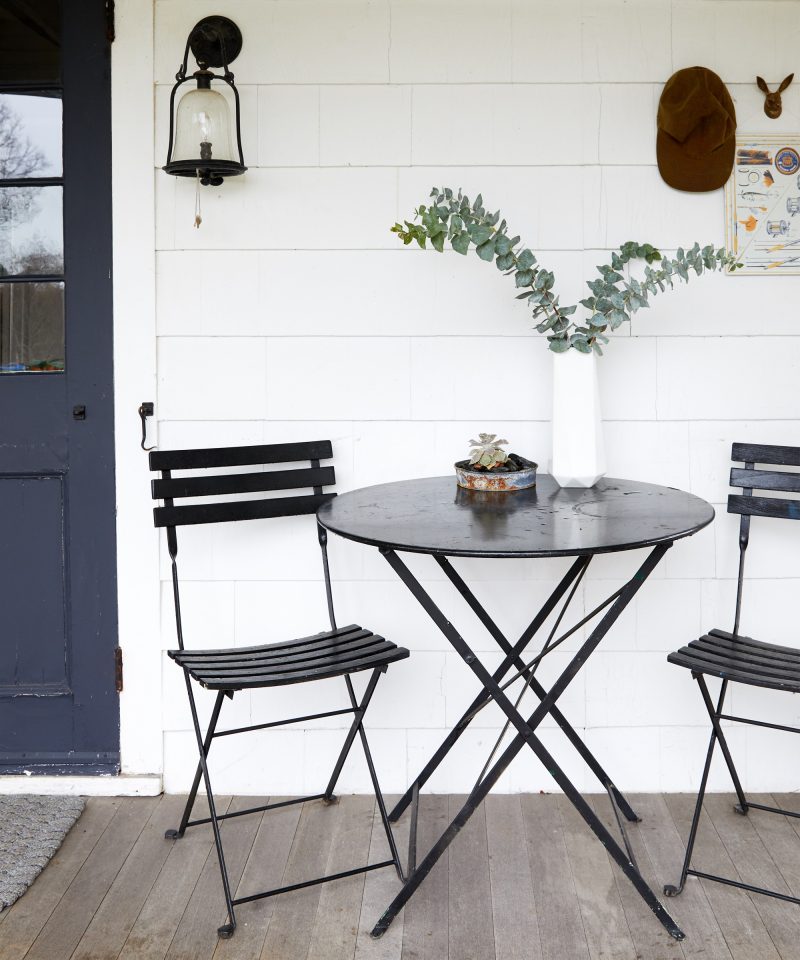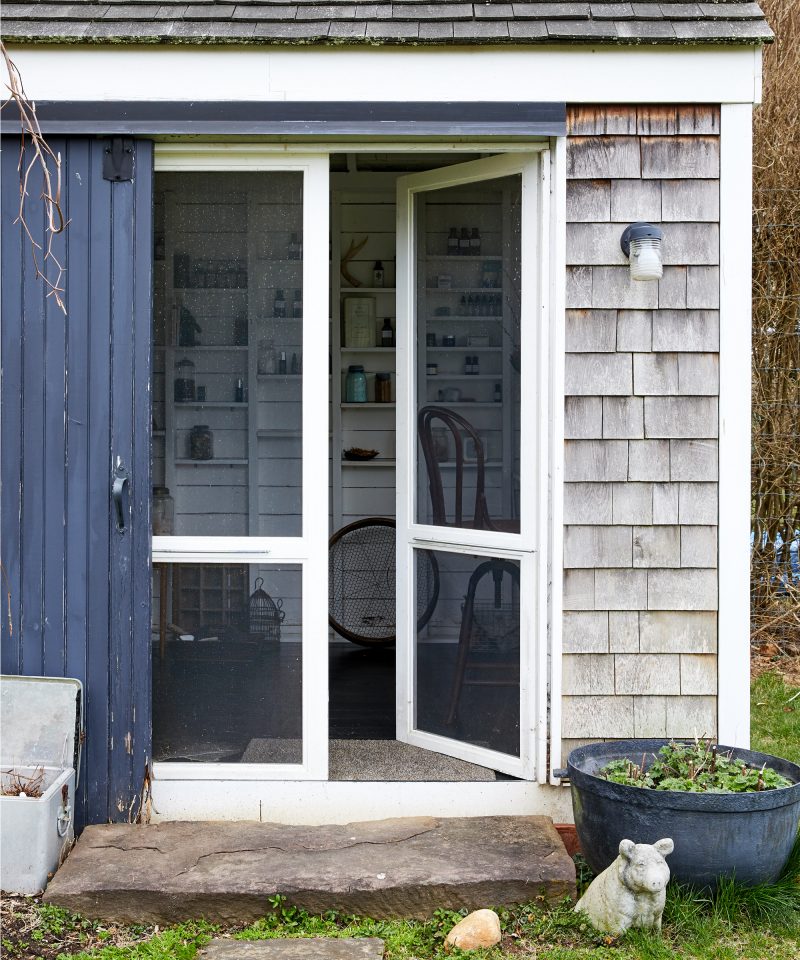 Rip & Tan: What does it mean to have a holistic approach to health and beauty?

Barbara Close: For us, a "holistic" approach to skincare boils down to two things. First, we want to make sure that the ingredients in your skincare actually work with—not against—your skin's natural processes for best results. This means prioritizing quality in clean and nourishing base materials, actives and preservative systems, and never using known allergens or irritants in our formulas.

Second, we aim to understand the underlying cause of skin imbalances—not just the symptoms. We know that a majority of skin issues stem from internal imbalances.  Acne, for example, could be caused by a diet sensitivity or gut imbalance, while redness and rosacea may be exasperated by stress or sleepless nights. Our holistic approach helps us to understand and address the root cause of your skin concerns, using herbal remedies and lifestyle tips in addition to skincare to help heal from within for healthy, beautiful skin.

Rip & Tan: If someone is looking to clean their skincare routine, how should they ease into it?

Barbara Close: The biggest challenge in "easing into" a clean skincare regimen is navigating through greenwashing and fear-mongering language that's so off-putting. Skincare should always feel inviting and accessible, not overwhelming. If you aren't familiar with ingredients, one easy way to avoid common irritants is to look for natural and organic certification from groups like EcoCert and Cosmos, some of the world's largest and longest-standing cosmetic certification bodies. I felt like these certifications were important to help create more transparency around confusing labels like "natural" and "clean" – and Naturopathica was actually one of the first American brands to secure the ECOCERT Natural and Organic Cosmetic Standard for skincare.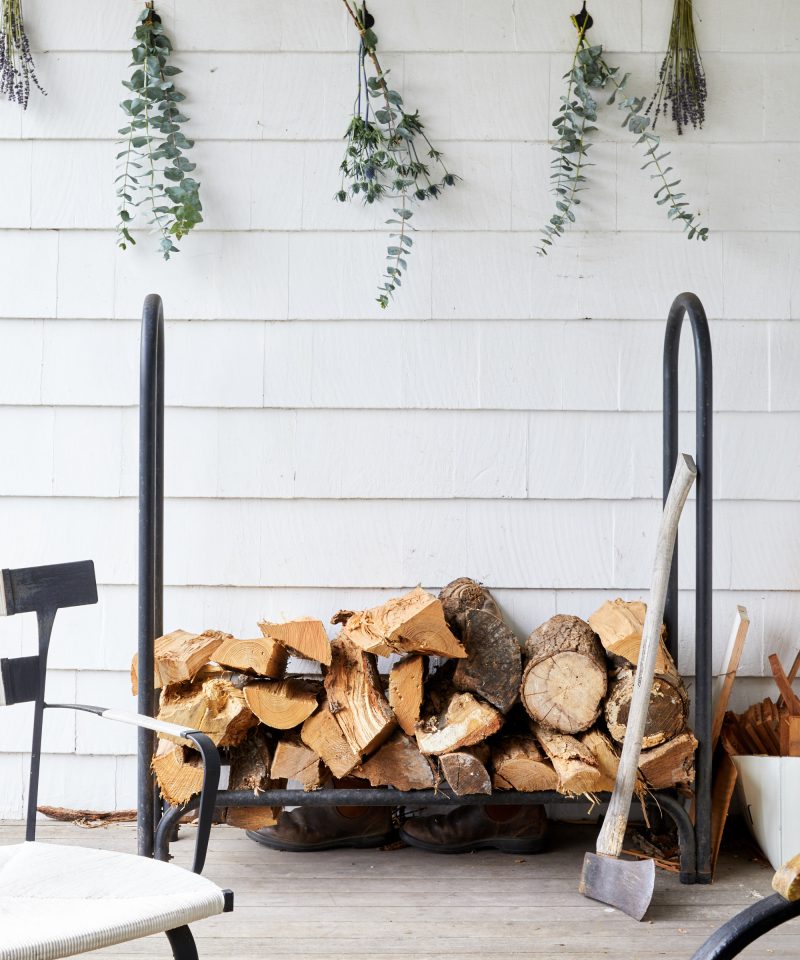 Rip & Tan: Can you define a buzzword for us? What is a "clean active"?

Barbara Close: For us, "clean actives" are pure and beneficial ingredients for skin health that have to be synthesized or produced in a lab. The challenge with associating "clean" and "natural" is the implication that only naturally-derived ingredients are clean, which isn't fundamentally true. Examples of clean actives include well-known vitamins—Vitamin C, Vitamin K, Vitamin E and Vitamin A (Retinol)—as well as peptides, plant stem cells, AHAs and BHAs. Smartly pairing these ingredients with nourishing natural extracts allows us to deliver the best results while preserving natural resources—from the actual plant material to the water and pesticides used to grow our botanical extracts.

Rip & Tan: What is your personal skincare routine? Are there any favorite heritage products from your line that you've depended on since the beginning?

Barbara Close: The Calendula Essential Hydrating Cream is one of my longest love affairs. I first discovered the herb Calendula when I visited French herboristeries with my aunt who lived outside of Paris. Calendula is a wound-healing herb, and one of the most effective ingredients for dry or inflamed skin. In this formula, it's blended with nourishing Borage Seed Oil to form a rich, golden-colored cream that feels like velvet on your skin.

Over the years, I've seen people spend a lot of money on serums and miracle creams without understanding how those products penetrate the skin. Regular exfoliation is critical and helps prime the skin to receive essential nutrients, which is why our Sweet Cherry Brightening Enzyme Peel is an essential part of my home-care.

Daily SPF is one of the most important habits for healthy skin. I use our Lavender Protective Moisturizer SPF 17 daily—especially after exfoliation—which contains zinc as a physical protection against UVA and UVB damage. This is particularly important as we approach summer months and the UV index begins to climb.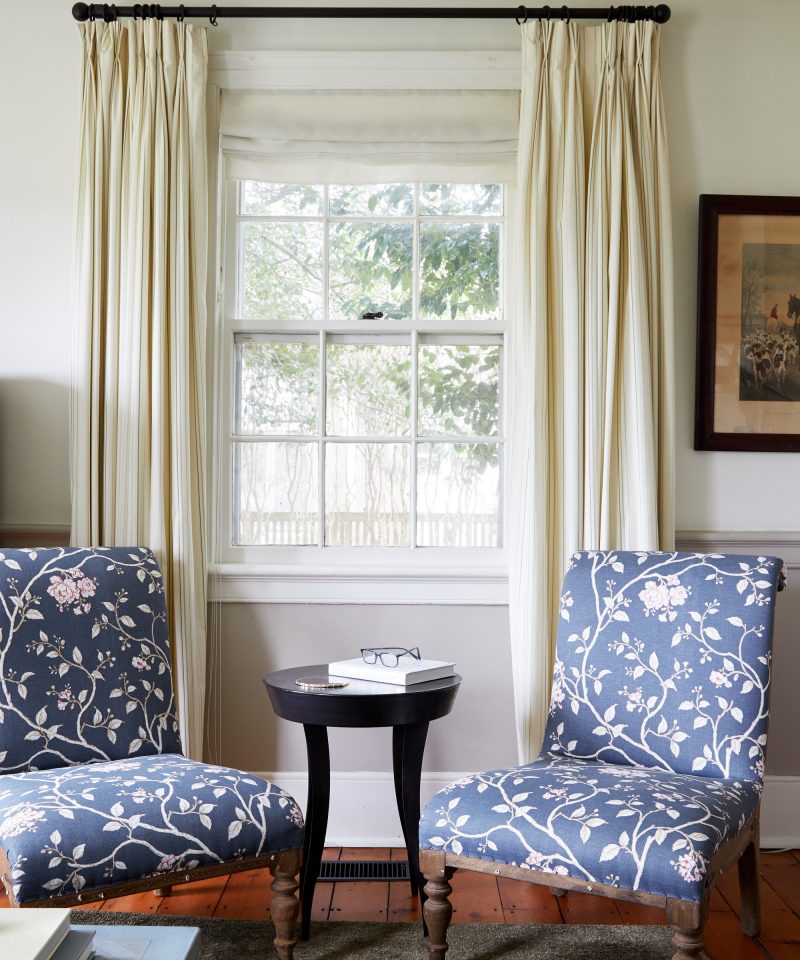 Rip & Tan: What is the easiest thing everyone can do today to take better care of their skin?

Barbara Close: Cleanse, don't strip! Sulfates, commonly found in cleansers, are irritating to the skin and strip the hydrolipid barrier of the skin—your skin's first line of defense. The surface of your skin, its microbiome, is filled with bacteria that it needs to prevent against irritation, acne, and premature aging. Many of the cleansers on the market use anti-bacterial ingredients like triclosan, which wipe out all bacteria, leaving your skin exposed – and often more sensitive – to environmental irritants.

Instead, use a cleansing balm to support the skin barrier. My personal favorite is our Manuka Honey Cleansing Balm, which has probiotics, peptides, and hydrators to nourish the skin while you cleanse. It also smells subtly of sweet and fragrant Manuka Honey.

Rip & Tan: Can you tell us about your Healing Arts Centers & Spas? What services can one expect when visiting?

Barbara Close: Our Healing Arts Centers & Spas—located in New York City's Chelsea neighborhood and East Hampton, Long Island— are centered around holistic treatments and solutions. Whether you're stopping in because of a breakout, a stiff neck or even a hangover, our herbalist, staff of estheticians and massage therapists will help you create a custom toolkit of products, tips, spa treatments and expert advice to help you look and feel your best.

When you walk in, you'll notice a Vitality Bar of teas and tinctures. In addition to our signature facials and massages, we offer formal herbal consultations and custom remedies for a truly holistic experience.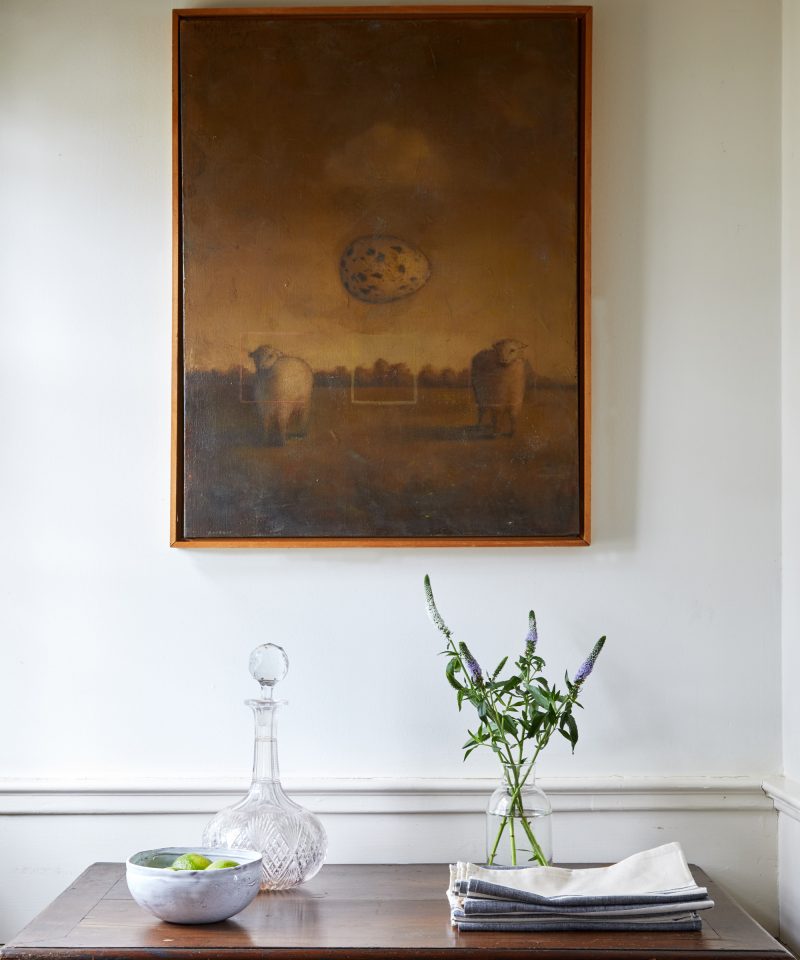 Photos by Kirsten Francis