Living
The Only 2 Things You Need to Clean Your Entire Home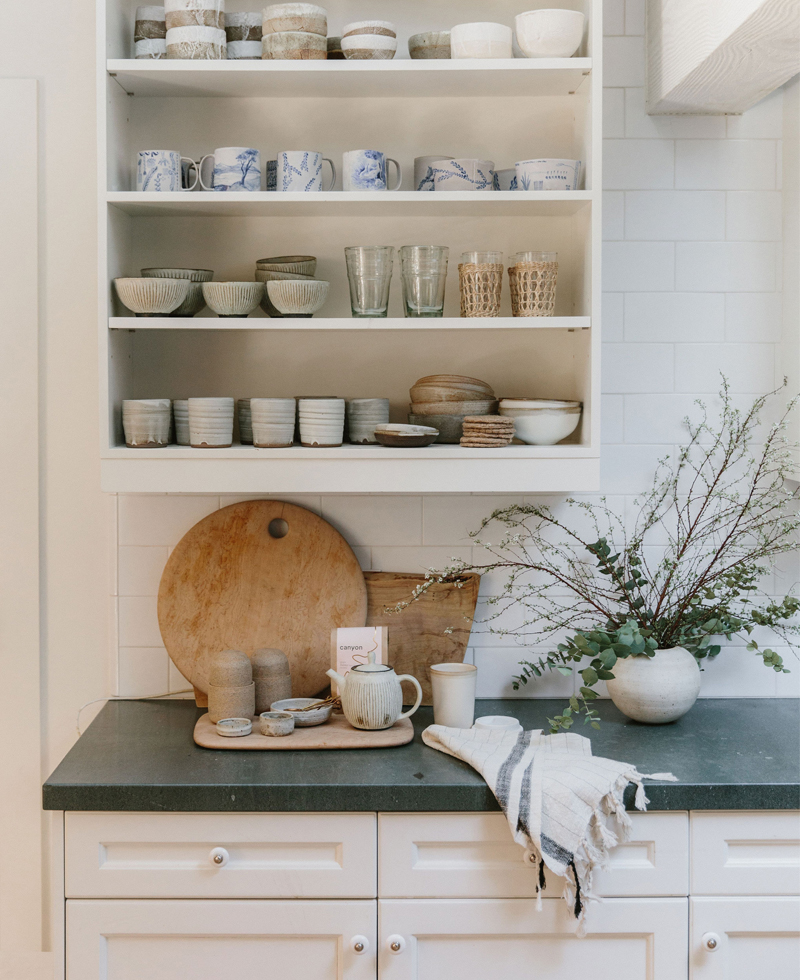 Spring cleaning has taken on even greater meaning as of late: we're washing and disinfecting with extra care and keeping our spaces as clean as can be for both our safety and sanity. The options for 
household cleaning products
 are plentiful, but we're always looking for simplified solutions to the essentials. Lucky for us (and our planet), baking soda and white distilled vinegar are two items you can use to clean just about anything. Read on for the recipes to bookmark for all of your cleaning sprees to come.
White Distilled Vinegar

This fermented favorite has had hundreds of different uses over the years: the Babylonians discovered its many preserving properties, the Greeks pickled vegetables with it, and the Romans even drank it. It's a healer and a cleaner in the truest regard.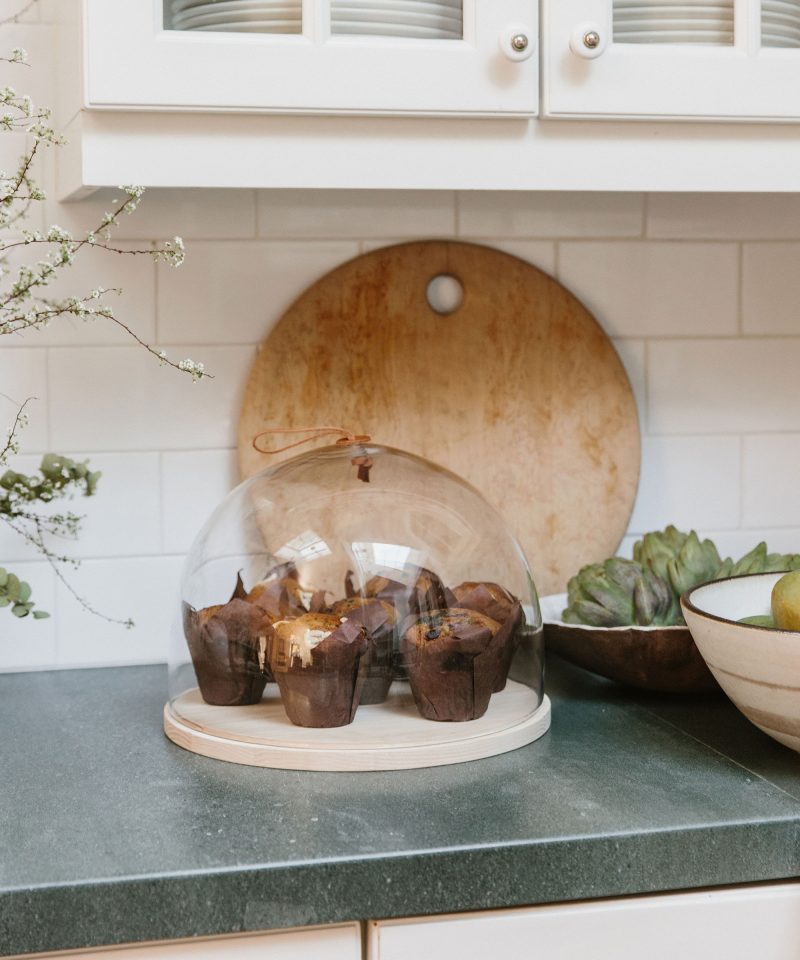 For your kitchen cleanup:
The kitchen
is the best place to start any spring refresh. We love our wooden chopping boards for many reasons, particularly the fact that they're more sustainable than their plastic counterparts. Try washing your boards with a vinegar-soaked dish towel for a quick and easy way to disinfect. While you're in the kitchen, give your entire cooking space a refresh by simply simmering a solution of vinegar and water (we use one part vinegar to two parts water) in a pan for 5 minutes. Any unwanted lingering scents will disappear and you'll be ready for seasonal entertaining.
For your closet and cozy favorites:
Wardrobe mishaps in the form of stains or unwanted hem lines are no challenge for vinegar. Red wine stains sneak up on your go-to tee? Dampen the stain immediately with a soft, dry cloth and blot it with undiluted vinegar until it's gone. For altered hem lines, simply iron the fabric over a cloth dampened with vinegar and your unnecessary seams will be gone. We know your cotton and wool blankets were used all winter long: add two cups of vinegar to your next rinse cycle to keep them soft and fluffy.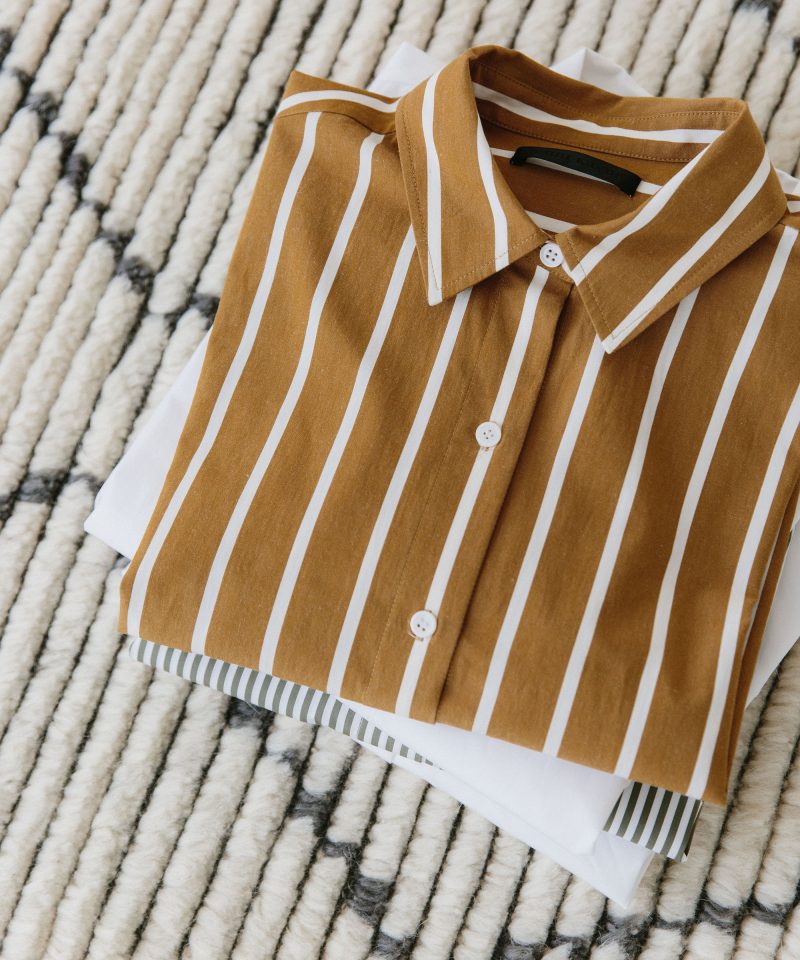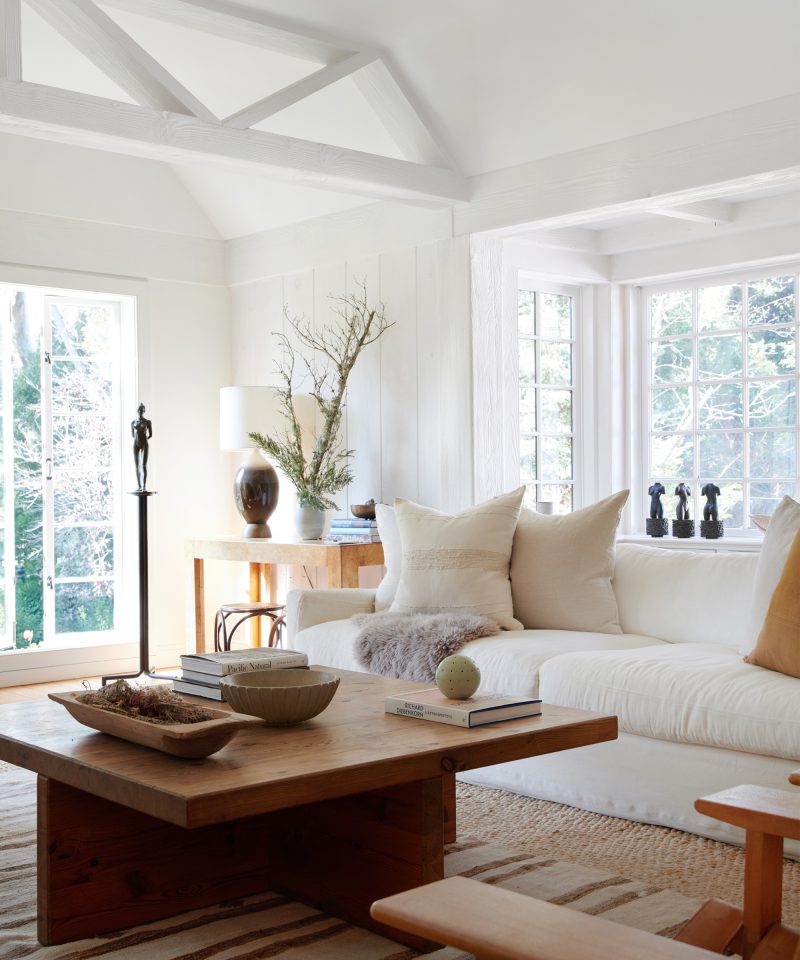 For the sights of spring:
Vinegar can also be used to clean windows (fill a spray bottle with one part vinegar and one part water) and wooden furniture (ring marks will disappear with a solution of one part vinegar and one part olive oil), but one of our favorite uses of the fermented solution has to be for flower upkeep. Keep your flowers fresh and thriving by adding two tsp of sugar and two tbsp of vinegar to the water in your vase of choice. Remember to trim the stems of your floral finds and change the water every five days.
Baking Soda

Whether you're a star baker or a casual cook, it's highly likely that you have a container of baking soda sitting somewhere in your kitchen, but this natural cleaning wonder is far more than just a cooking ingredient.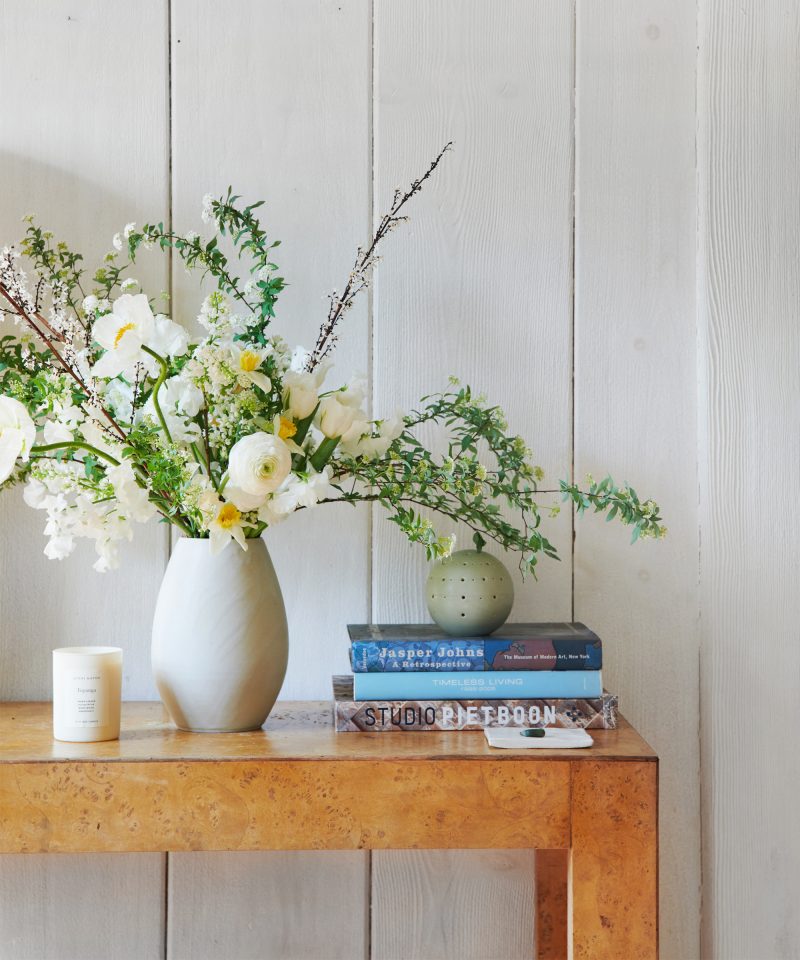 For every last surface:
Your beloved rugs and bedroom carpeting deserve a fresh start for spring. Sprinkle baking soda over any soft surface to wipe away lingering scents; leave it be for 1 hour and vacuum. Baking soda brings us beyond carpeted cleaning—it's essentially the star for nearly any surface. Give your sink a polished lift by taking advantage of baking soda as a dry powder, as its natural abrasive qualities make for an easy scrub. Mixed with water, baking soda makes a powerful cleaning solution that can cut through the toughest spots of dirt and grease, giving you a bright kitchen and bathroom in no time.
For the culinary classics and sustainable storage:
Rusty utensils won't stand a chance against baking soda. Dip an edge of a potato in a saucer of baking soda and rub it over any rust; after rinsing with water, wipe your utensils with olive oil to prevent rust from creeping back once more. 

We love using glass decanters in the kitchen, bathroom, and anywhere in between. Empty out your containers and give them a thorough cleanse for an all-around refresh. Combine baking soda, warm water, and crushed eggshells (dried) and swish the solution inside your containers. Simply leave it overnight and rinse with vinegar and warm water come morning.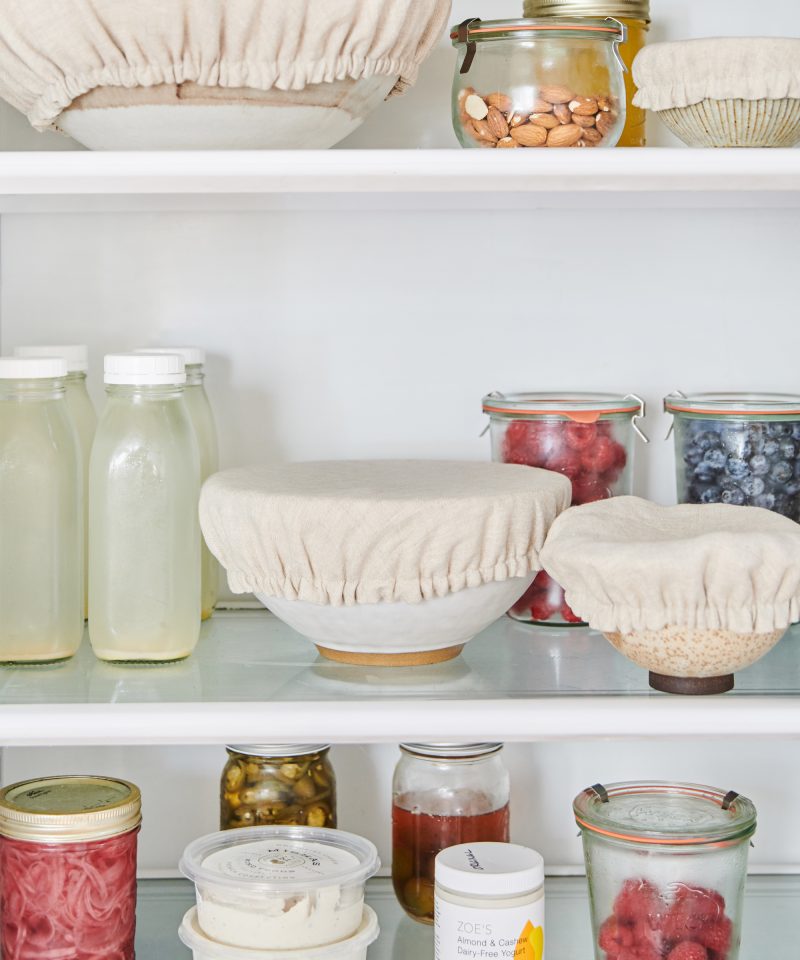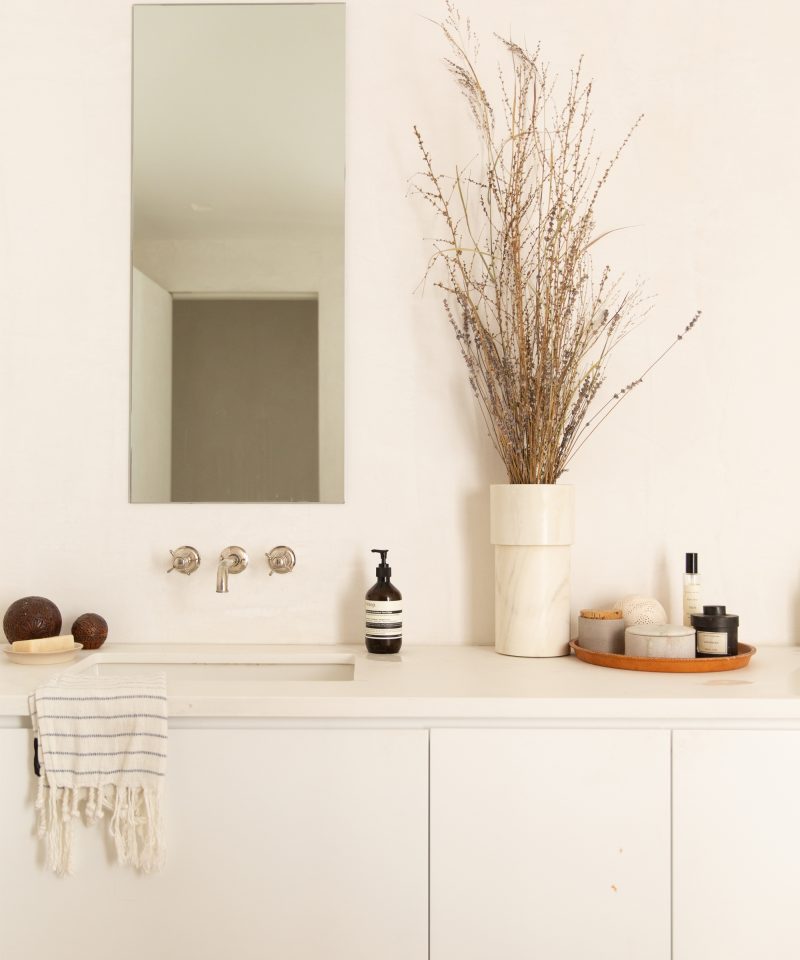 For that extra dose of clean:
Baking soda is a go-to ingredient for keeping closet and bathroom essentials spotless. We love adding baking soda to our laundry detergent for ultra-effective and sustainable washes. Use half the normal dose of detergent and sub baking soda in for the rest for a laundry load that's the epitome of clean. While the laundry's going, take to the powder room to reinvigorate your beloved brushes and combs. Boost your brushes and banish dirt and grease with one part baking soda and one part warm water, letting them soak for one hour before rinsing with warm water.
Photos by Nicki Sebastian,Tessa Neustadt