Living
This Vancouver Creative's Ultra-Edited Take on 600 Square Feet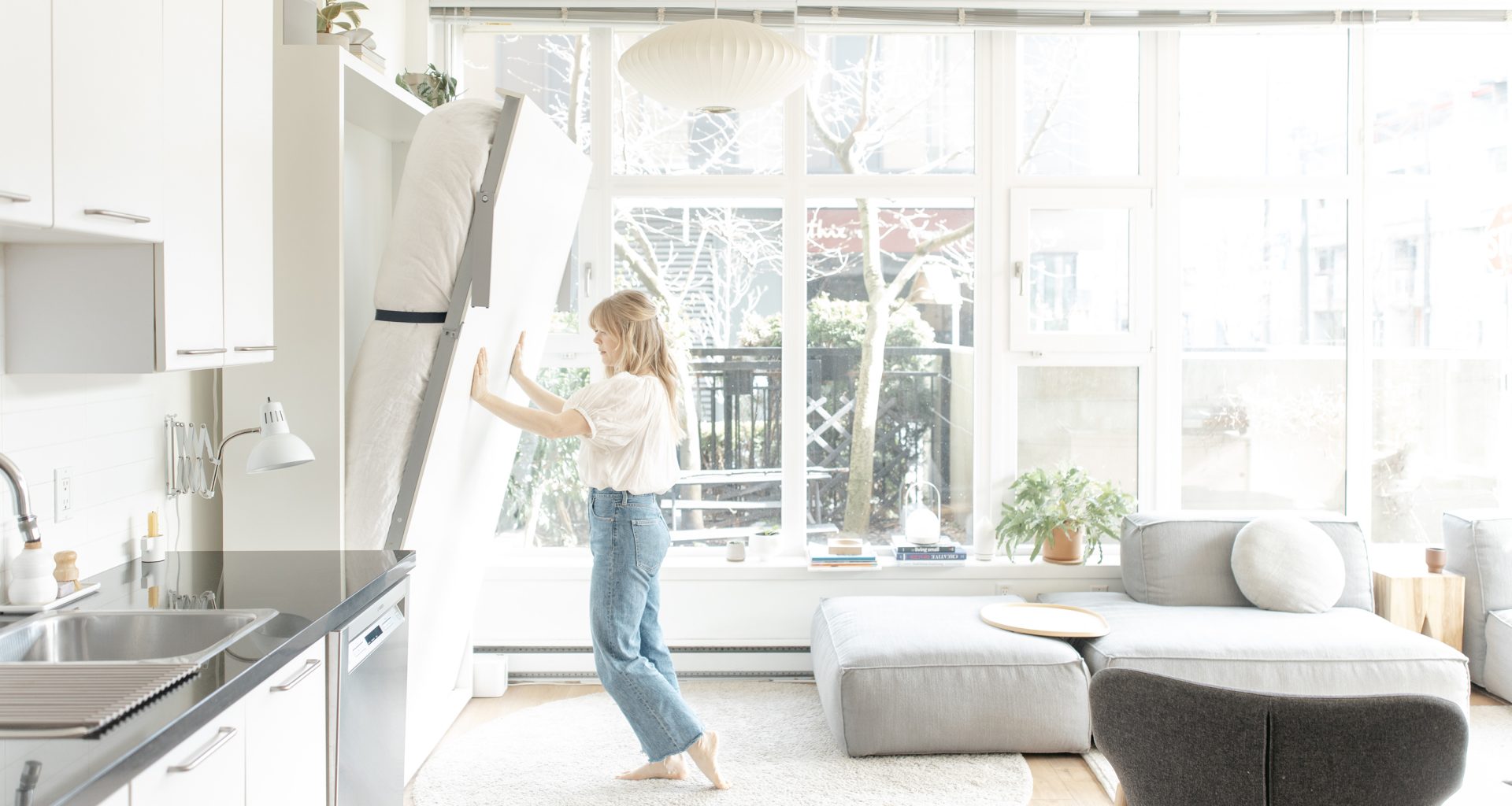 If anyone has dutifully mastered the art of small space living, it's Alison Mazurek of 600sqftandababy. With intentional design at the forefront and a less-is-more mentality that thrives alongside her growing family, Alison makes 600 square feet into nothing short of a dream. To celebrate the launch of international shipping (yes, you read that right), we're taking a tour of the Vancouver space that Alison and her family of four call home.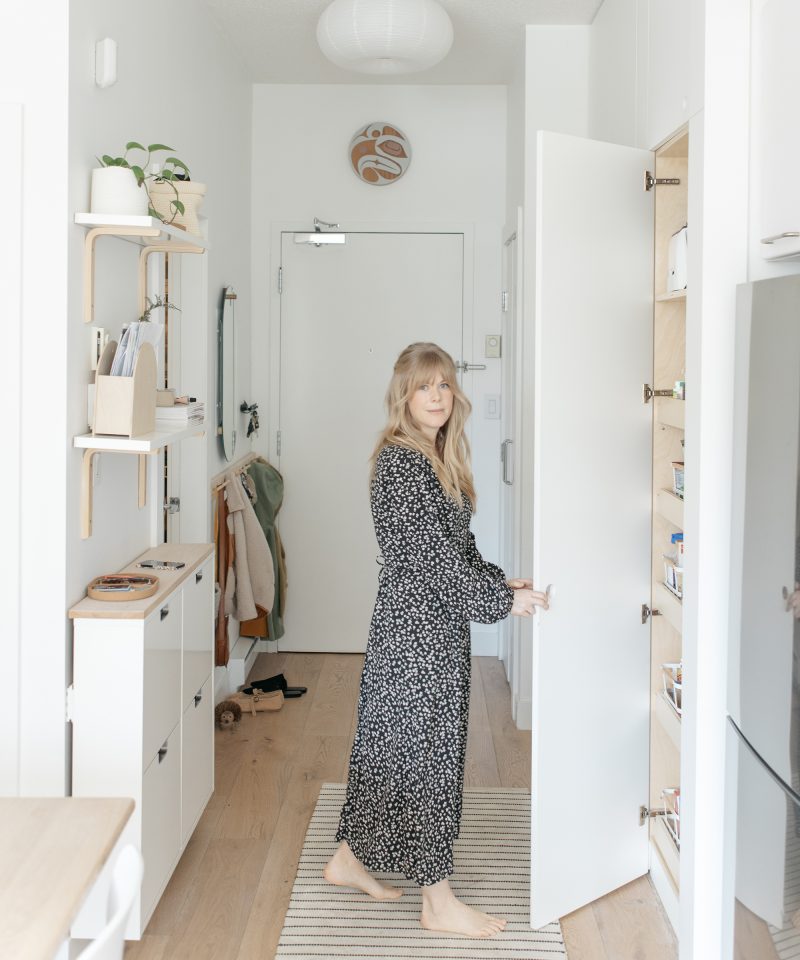 Rip & Tan: Tell us about the beginnings of your blog 600sqftandababy. Where did the impetus to document your growing family within your cityscape space come from?

Alison Mazurek: Initially, it was in reaction to everyone assuming we would move when I was pregnant with my first. I resented the assumption, so we started looking at how we could stay in our one-bedroom apartment in our favorite neighborhood. I combed the internet and was able to find some beautiful images of families living small, but I couldn't find answers to questions about how it actually works! I looked to New York and Europe for inspiration, and then I made a promise to myself that if living small with a baby worked for us, then I would share about the in's and out's of it. I try to share what I really needed when I was pregnant and nervous about how it would all work out…how does everyone sleep? What about a changing table? Are the kids alright? Are the parents okay?

Here we are, 7.5 years later, another kid and everyone's alright. I'm so glad we stayed and that I shared. I've learned so much from this small space, it has been a great teacher to us.

Rip & Tan: How has your home's look and feel shifted over the years? What's remained the same?

Alison Mazurek: In a practical way, as we have added more humans to the space, we have removed more furniture. We actually have less furniture and things in our space now than when it was just the two of us!. This is a bit to do with making room for kids to run around as much as possible in a small space but also realizing that having fewer better things means you have fewer things to maintain and clean.

In terms of design, I think the style has shifted to lighter woods and tones and a more modern, Scandinavian-influenced style. I love furniture and design, so while I can't have all the things I want, I like that my small space makes the few things I have really prominent and important.
Rip & Tan: What are some of the biggest lessons you've learned over the years when it comes to maximizing space?

Alison Mazurek: Less is more. And then making sure that the few pieces of furniture you have are good quality, hardworking, and multi-purpose.  On that thought: I find that our small space does so many things for us and we need all the things in it to do at least two things. Our wall bed goes away to make a bigger living room. Our dining table is also an office at times, a craft table, a games table, and so forth. A closet isn't just for one person, it's for 3 or 4 along with storing any other items that we need.

Also, use your vertical space. We keep books on top of our kitchen cabinets, plants live up high and narrow bookshelves go up to the ceiling in the kids' room.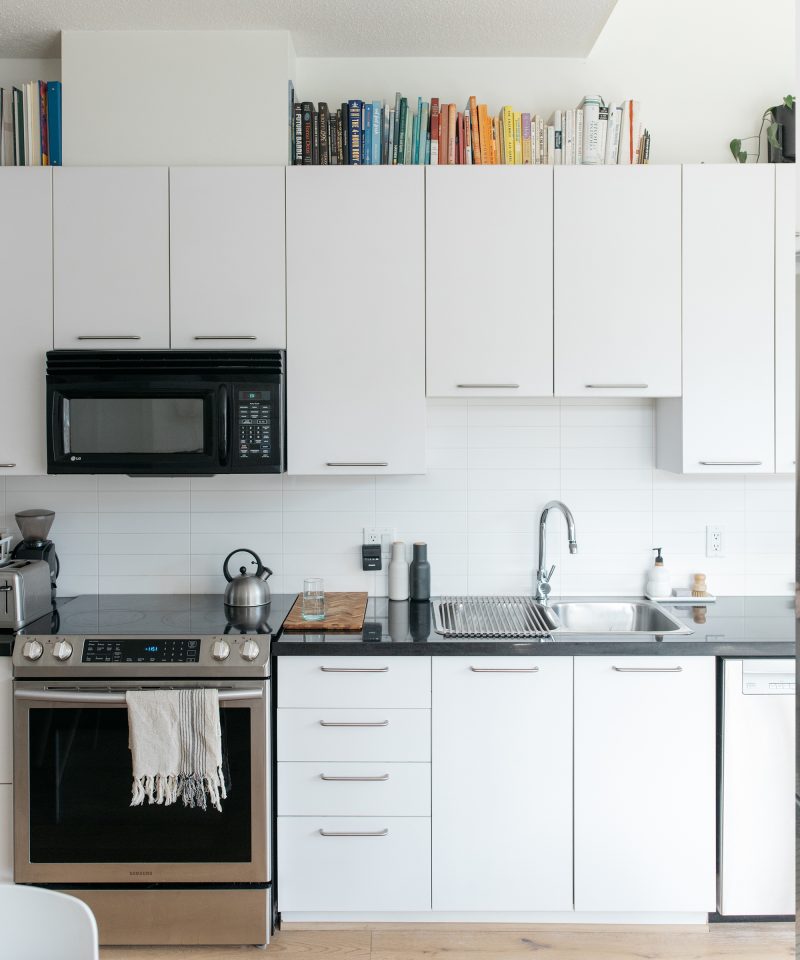 Rip & Tan: What role do sustainable design and living play in your day-to-day?

Alison Mazurek: It's a process for us of continually trying to do better. It's the little changes like giving up paper towels a few years ago and using cotton napkins and rags instead. We try to shop and buy locally as much as possible and be aware of where and how our clothing and other items are made.

Also, I think our city lifestyle where we can walk almost everywhere helps a bit to do our part for the planet. But I still feel like there is much more we can do, specifically with our food and packaging waste. We have a decent recycling and composting program and we drop our soft plastics off at a local shop that recycles them, but I think we could do a lot better as a family in the packaging we buy.

Rip & Tan: Any décor tips and tricks for those looking to update their smaller space in style?

Alison Mazurek: Try to stick to a couple of materials in a small space. It should be what you truly love, but a continuity of materials and color palette in a small space can really help. You often can see multiple "rooms" at once, so having the same materials carry through the space is calming for your eyes. You don't have to do light woods and white like me. It could be walnut, black, and jute, but having the colors and materials repeat can really help.
Rip & Tan: From organizational hacks to purposeful design decisions, how do you maintain a clutter-free and calm home with a family of four?

Alison Mazurek: Our home isn't always clutter-free or calm, ha! It's often very loud and messy. But I think the key to staying on top of clutter in a small space is making sure there is a place for everything. Also having a mix of concealed storage and open storage can help. Having closets or cabinets to hide away the things you need but aren't necessarily pretty and then shelves or hooks to display and easily access the beautiful things. If everyone in the home knows where things go, then clean-up can be quick.

And while it's been said many times before, the "one in one out" rule is still the best for keeping a small space organized. Really evaluating anything we are bringing into our home, whether second-hand, handed down, or new. What is leaving if I'm bringing in something new? And if I don't want to let go of anything then I probably don't have space for that new thing!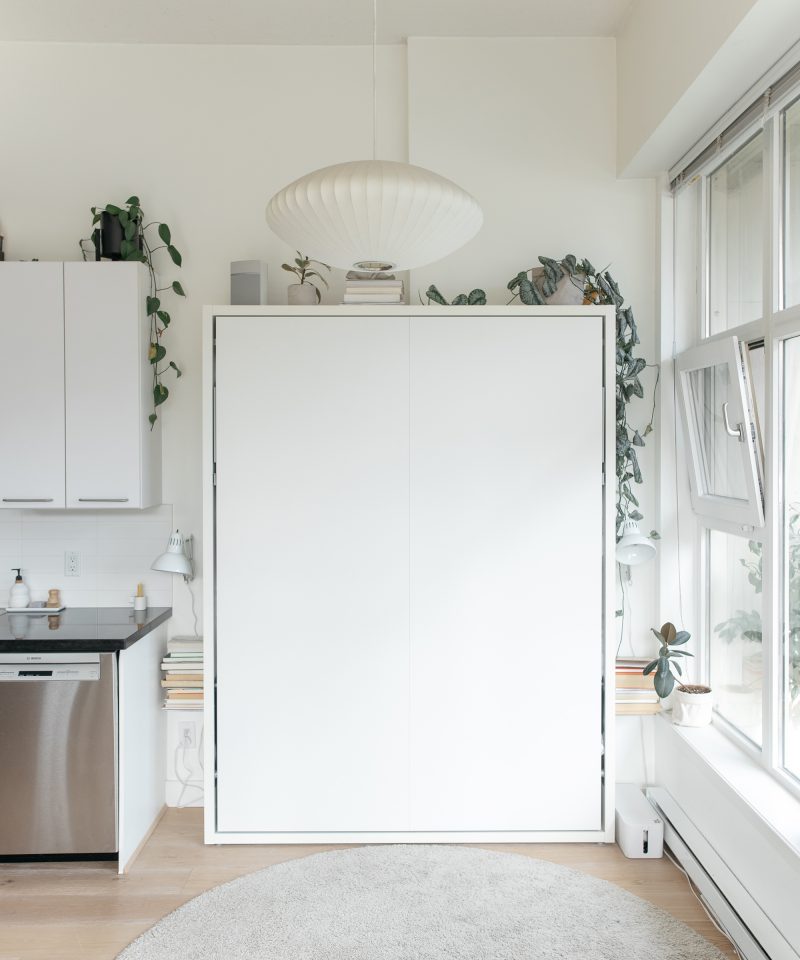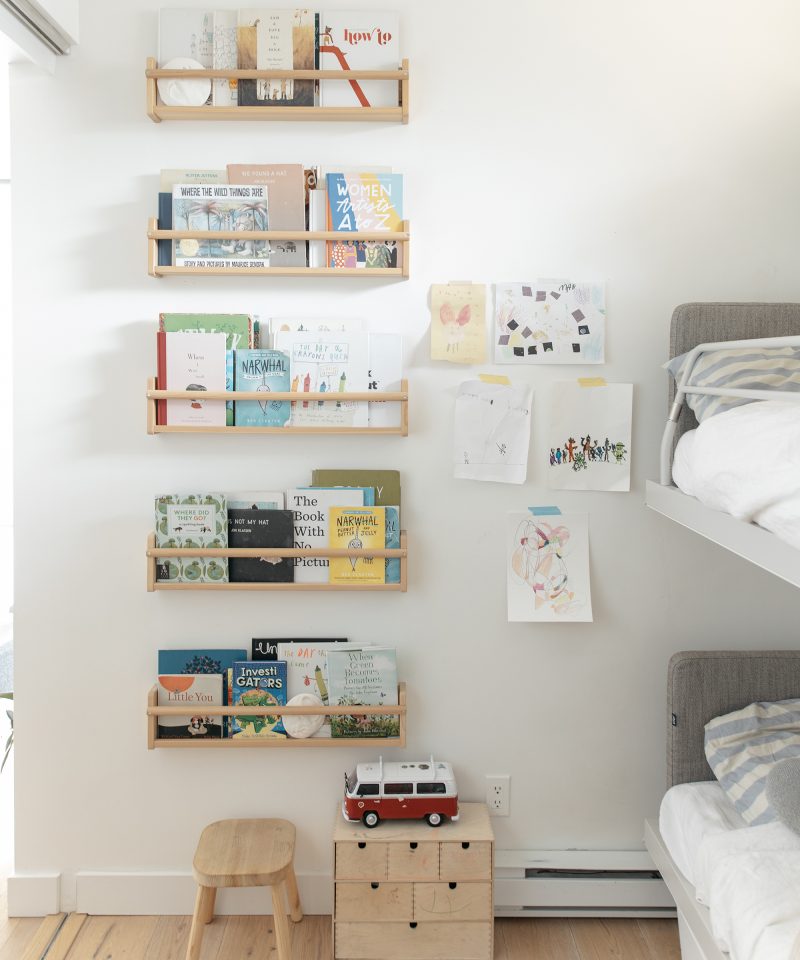 Rip & Tan: Word on the street is that you're moving. What's next for 600sqftandababy?

Alison Mazurek: We are! What a year 2020 was, huh? It made us re-evaluate our living space and determine that we would like to be on a quieter street, yet still in the city. We also felt like the clock is ticking and as our kids get older they will eventually want some privacy and we'd like to be able to provide that for them. I always had the age 10 in my mind for when our eldest might need a bit more privacy, but the pandemic moved that timeline up a year or two.

We found a larger one bedroom with a den, a quieter patio, and a smaller galley kitchen. I feel like with some creative space planning we can eventually turn it into a 3 bedroom (thinking some sort of divider wall/shelf for the kids' room!). We are still really committed to small city living, we just needed a little more breathing room. I haven't thought about if I have to change my name or not… It feels like it's where it all started… 600sqftandababy, then two babies, now 900ish square feet with big kids but the principles of living with fewer better things and making more time for what matters most still applies. I've also found that while helping others with their small spaces, the challenges are similar whether you are living in 500 or 1200 square feet.

Rip & Tan: What does living well mean to you?

Alison Mazurek: If 2020 has taught me anything, it is that living well is about who you are living it with. Time with my family and friends is what matters more than anything. I will never again take for granted loud squishy dinners with a bunch of kids and adults and not enough chairs for anyone. Can't wait until we can do that again.
Photos by Gillian Stevens