Living
How to Make 300 Square Feet Feel Like Home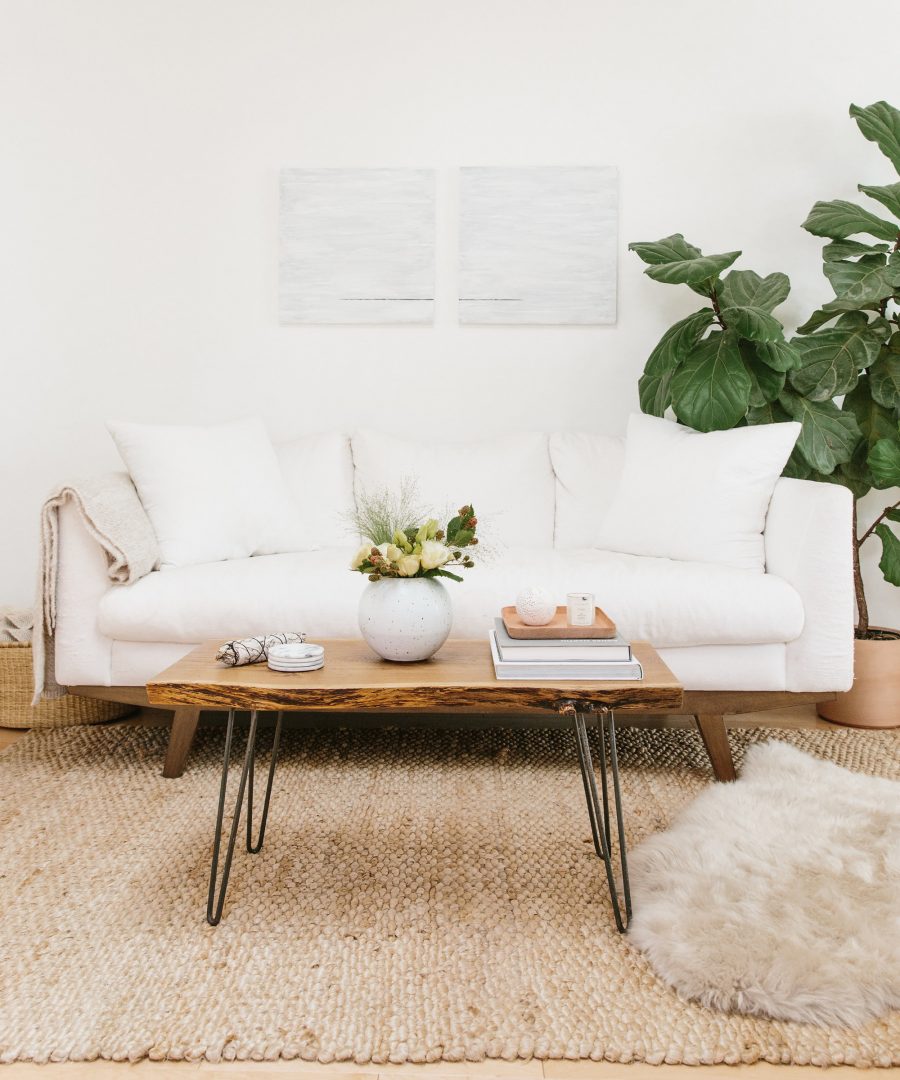 The homes we profile are endlessly inspiring, but for young professionals, infinite space isn't always realistic.
Sam Moore
, our Senior Manager of Brand Marketing, proves that square footage isn't a necessary factor in making your house feel like a home. We visit Venice for a tour of her apartment, where she shows us her space-saving tricks and reveals her secret to investing in things you love, without having to break the bank.

Rip & Tan: What was it like to move into your own studio for the first time?

Sam Moore: It was definitely a big transition! When I first saw the apartment, I didn't think it was physically possible to fit my life (or my sweaters) into this space. The square footage wasn't posted on the listing, which is never a good sign. It took a couple visits, mapping out how I could finagle both a bed and a couch, before I was confident enough to pull the trigger and sign the lease.  Now that I've been here for two years, I can't imagine needing much more room—which I guess proves that less really is more.

Rip & Tan: The ubiquitous question…how would you describe your style and the mood of your apartment? 

Sam Moore: My style is classic and minimal, with a slight lean towards bohemian. I gravitate to a neutral palette of whites, creams, greys and soft stripes for texture. I find that if I try to incorporate pops of color, I get tired of that piece pretty quickly. Instead, I look to plants and flowers to add some life into my home and break up the monochrome look.

Rip & Tan: How did you source your furniture?

Sam Moore: The furniture in my apartment is a mix of high and low. When I was moving in, it was really important to me to buy items that not only worked within this small space, but that I would carry with me for years to come. I picked a few pieces to invest in: the Jenni Kayne Oak Day Bench, a couch from One King's Lane, and a midcentury console table from West Elm. I needed more storage space, so I went with a basic bed frame from Ikea with hidden drawers. The other pieces like the dresser and mirror have been with me since college and were sourced at the Rose Bowl Flea Market. They might not make it with me on my next move, but they work for now and serve a functional purpose.

Rip & Tan: What is the one thing about your apartment that made you feel like you were finally an "adult" (even if the feeling was temporary)? 

Sam Moore: Decorating the space exactly how I wanted to! I loved living with roommates, but there comes a time when you're ready for your home to act as a place to get a breather from the rest of the world. There's a sense of freedom knowing that I can leave a sink full of dirty dishes if I need to without annoying anyone but myself. Living alone has also forced me to become much more independent. I know that when I'm older I'm going to look back on my time in this studio with only good memories.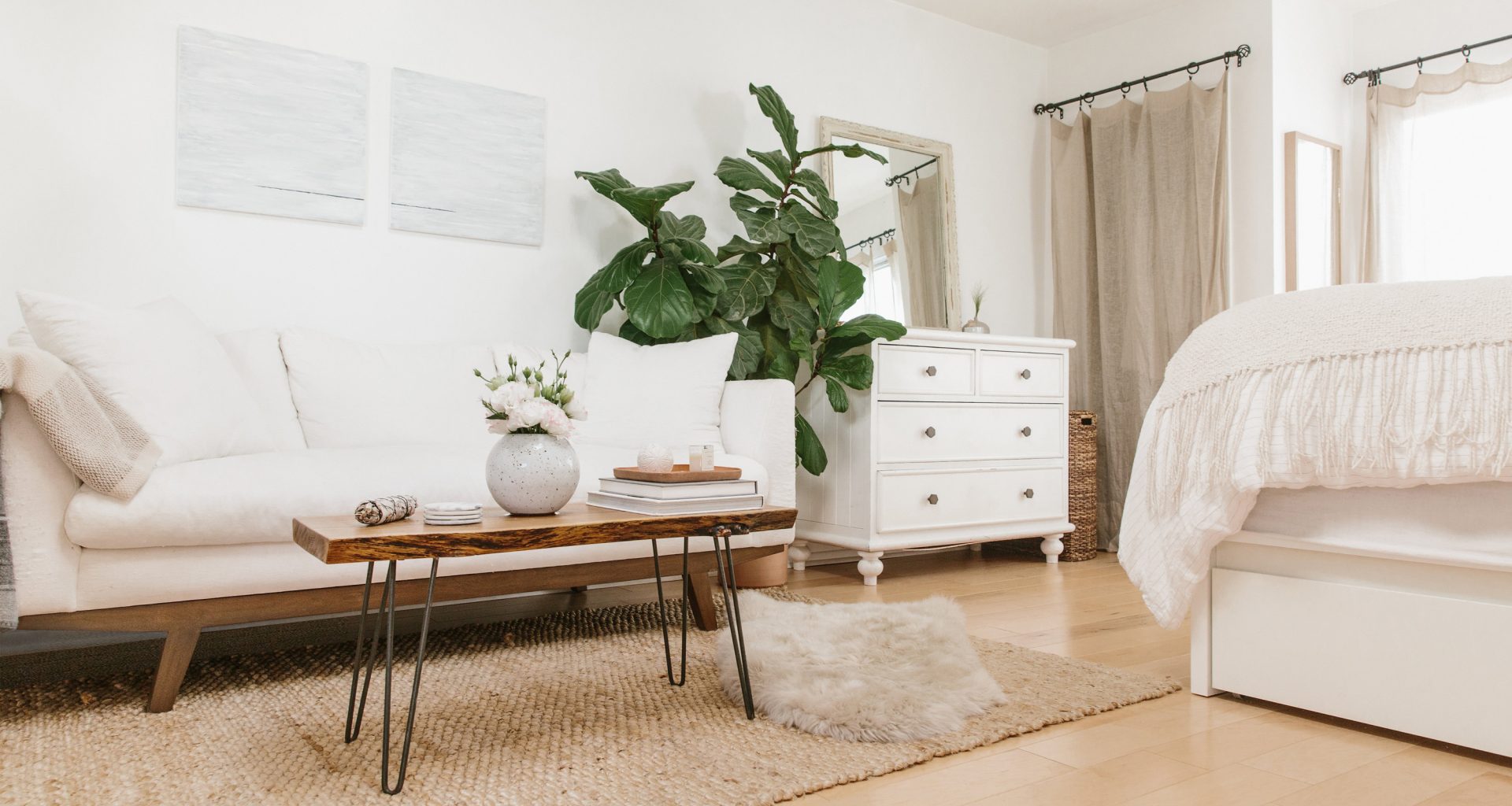 Rip & Tan: Has your attitude towards "stuff" changed since living in a studio apartment? 

Sam Moore: I've always been pretty clutter-free and organized, but living in such close quarters has helped me closely examine all of my "stuff," from interior décor to my clothing. If it isn't essential or something I see myself keeping for years, I don't buy it, because there literally isn't room for it. I'm ultimately happier investing in a well-made cashmere sweater than a fast-fashion piece I'll throw out in a couple months. I've recently been shopping with QuadPay, a payment solution that allows you to pay in four installments interest-free, to lessen the blow of committing to an expensive item up front. It always feels a little less painful at checkout knowing that the purchase won't be hitting my account all at once!

Rip & Tan: Do you have any secrets to maximizing space on minimal square footage?

Sam Moore: Creative storage is key. Choose items that are pretty when displayed, like wicker baskets, to hide the things you don't want to look at every day. You'd be surprised how much you can fit in 300 square feet. I use a large fiddle leaf fig to delineate between my bed and "living" space, which helps me feel like I'm not sleeping in my kitchen…even though I am. Another tip is to make use of large mirrors, which trick the eye into thinking the space is much bigger than it actually is.

Rip & Tan: What is your favorite thing about your apartment?

Sam Moore: The location! I'm obsessed with Venice, and I definitely sacrificed space and amenities (read: parking spot, dishwasher, AC) to live near the beach. I love that everything I really need is a quick walk or bike ride away. I also love the how much natural light the apartment gets. It has two skylights, which makes a big difference.

Rip & Tan: Any tips on entertaining in a small space?

Sam Moore: My dream is to one day have a home where I can host a large dinner party—you could say that spending the last three years at Jenni Kayne has rubbed off on me. Until then, I've been diligently and perhaps excessively collecting special dishes and serving pieces for when the time comes. How many ceramic bowls does one girl that lives alone need, you ask? Apparently twelve. In the meantime, I try to still entertain as if I had a larger space to work with. I set my bistro table outside, make a seasonal centerpiece, and cook my favorite meals. I stick to recipes by Valleybrink Road and Annie Campbell because they are easy and delicious. The only difference is the table is set for two instead of twelve!

Rip & Tan: What's on your wishlist?

Sam Moore: The Jenni Kayne Cedar Ceramic Diffuser, a painting by Kirill Bergart, and the Jenni Kayne Sierra Serving Platter in natural.
Visit Venice Like a Local
For the best happy hour…visit Chez Tex. They have one of the only happy hours you can actually get to after work, and the best burger.

On a weekend, you can find me…getting in a spin or Pilates class, then biking to the beach with a roasted turkey sandwich from GTA and my kindle.

I don't always brunch, but when I do…I go for a bacon breakfast burrito to-go from Flake.

A typical Friday night is spent…dining family style on the patio of Gjusta with good friends and a good bottle of wine.

My house wouldn't be a home without…my kitten George.

To avoid looking like a tourist…don't wait in the crazy line at Salt & Straw. Grab a pint at the cash register and take cones to go!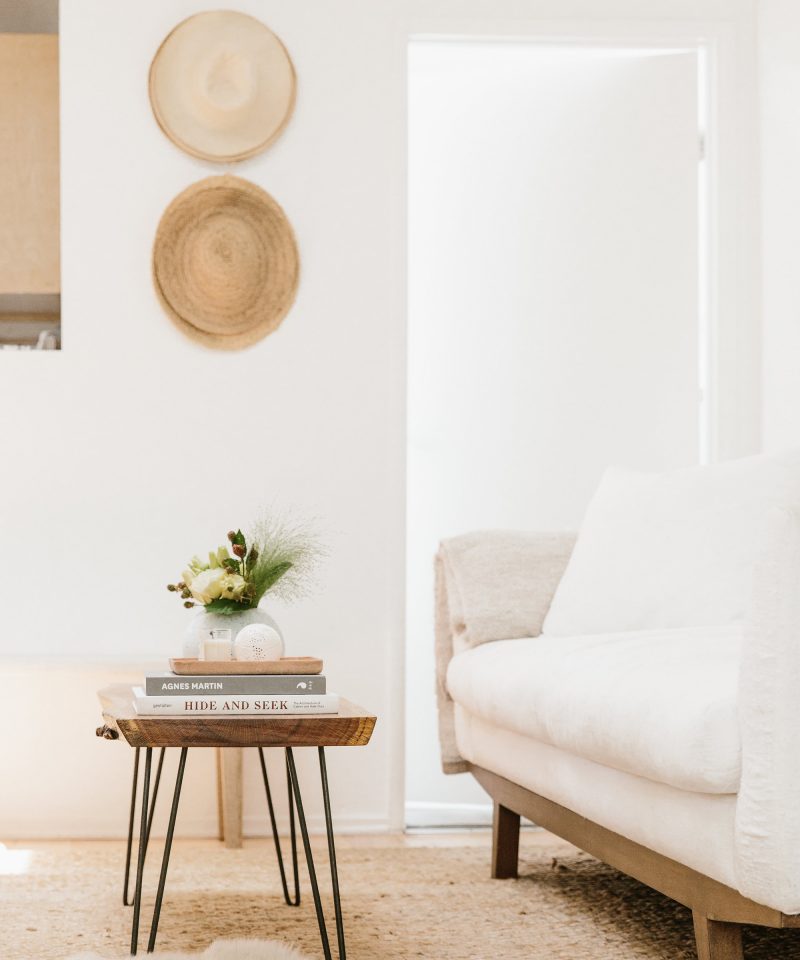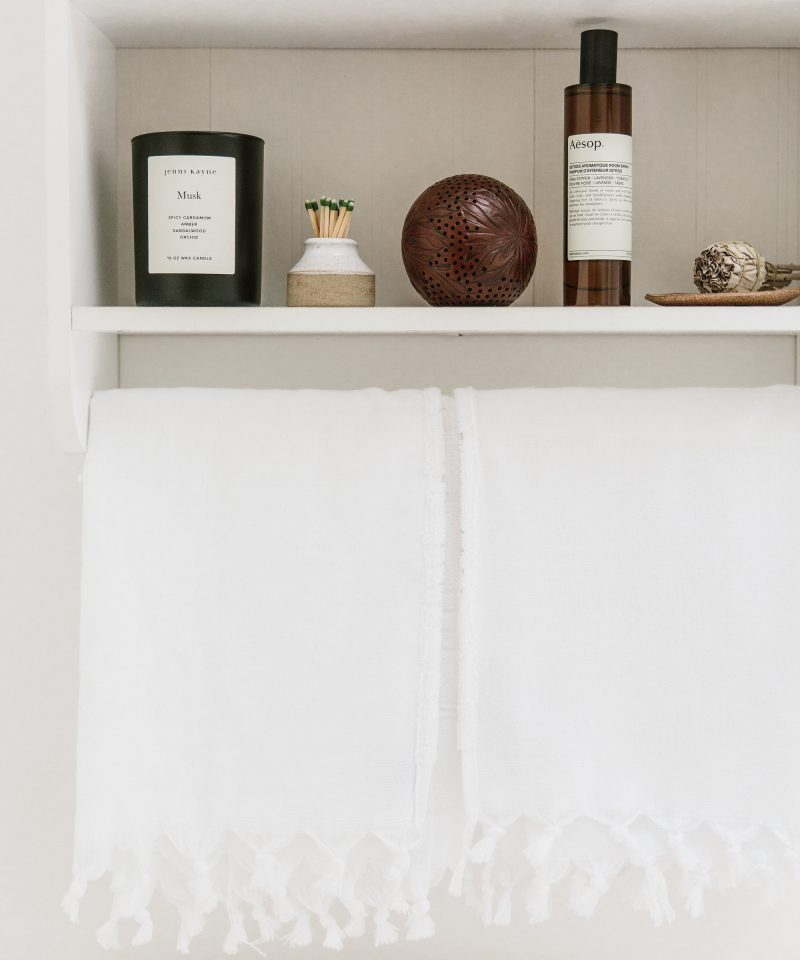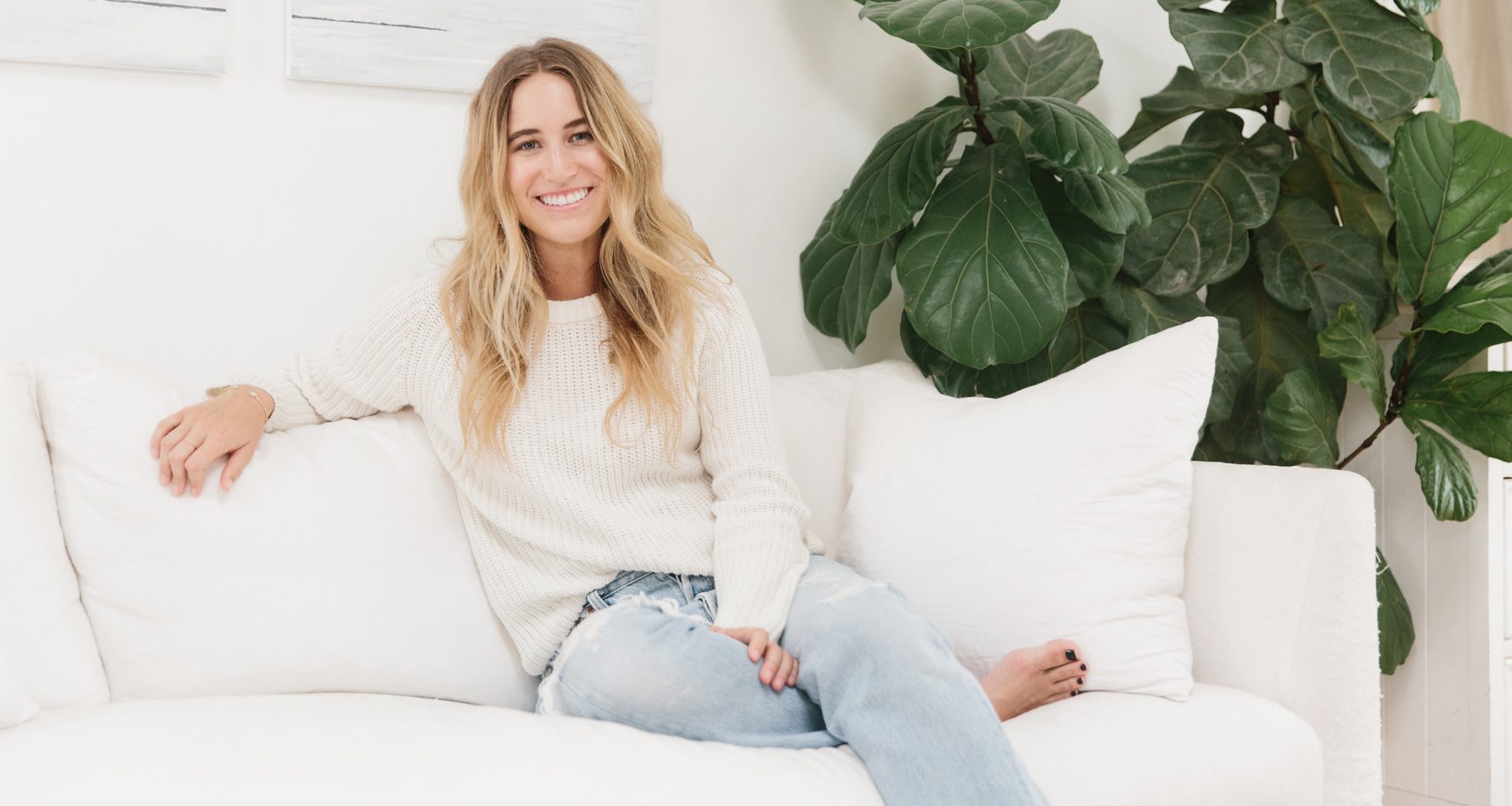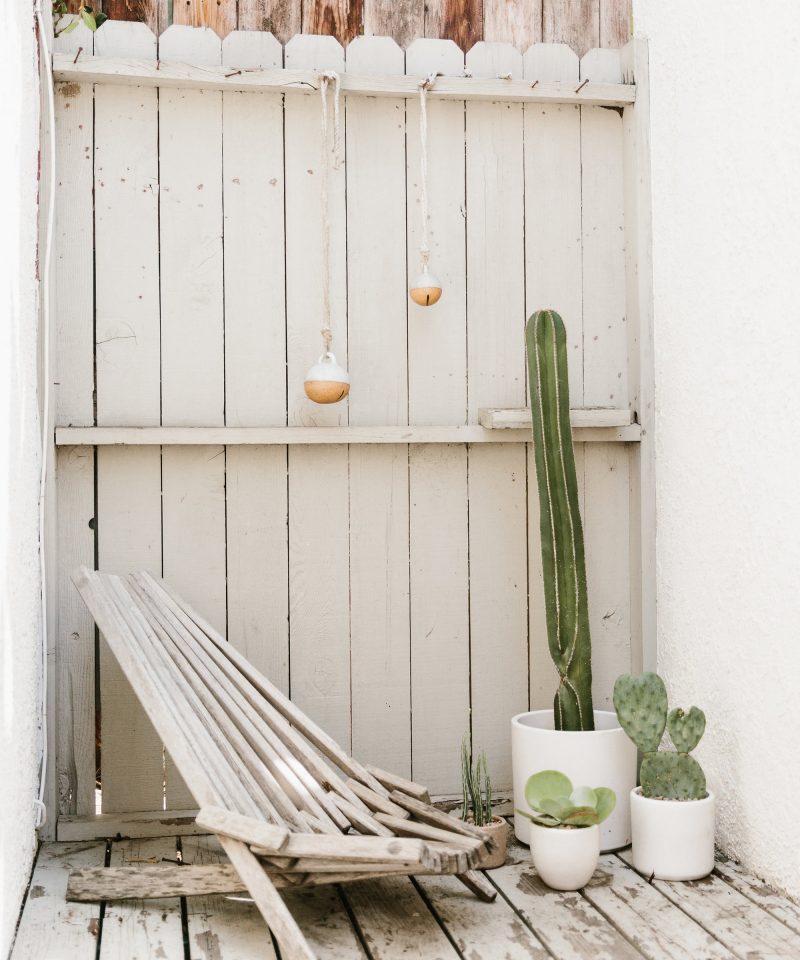 Photos by Nicki Sebastian Photography