Living
This Cozy A-Frame Cabin is a Postcard of the Pacific Northwest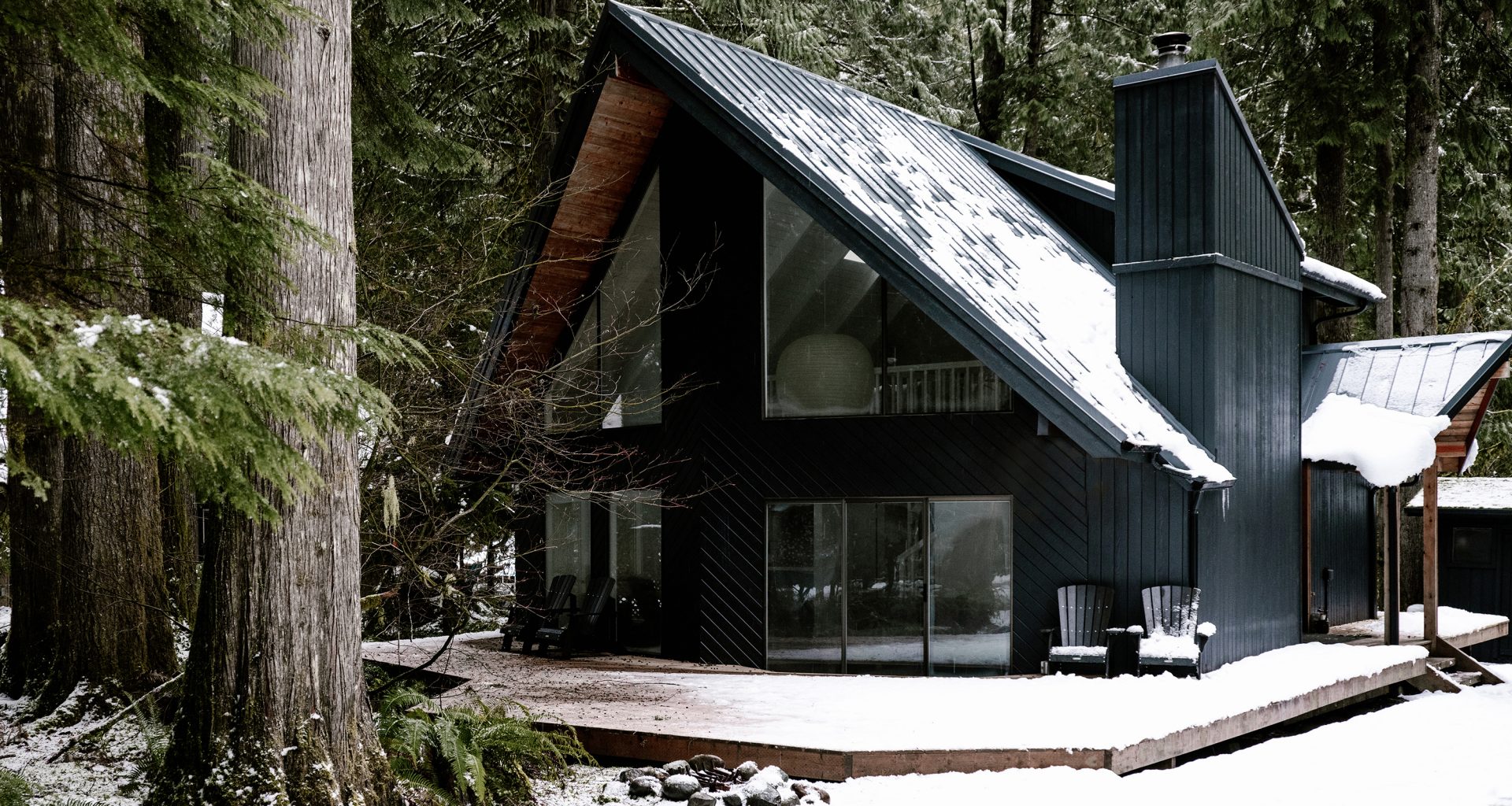 There's nothing quite like a weekend in the Pacific Northwest, especially if it's at Lisa Staton's stylish cabin. Eager to transform the classic A-frame cabin into a space her family could call home, the principal of Lisa Staton Interior Design focused on modern updates with a wink of the east coast aesthetic. With a dusting of late spring snow, Lisa's Mt. Baker cabin is a place you visit and never want to leave—step inside this picture-perfect hideaway nestled within the trees.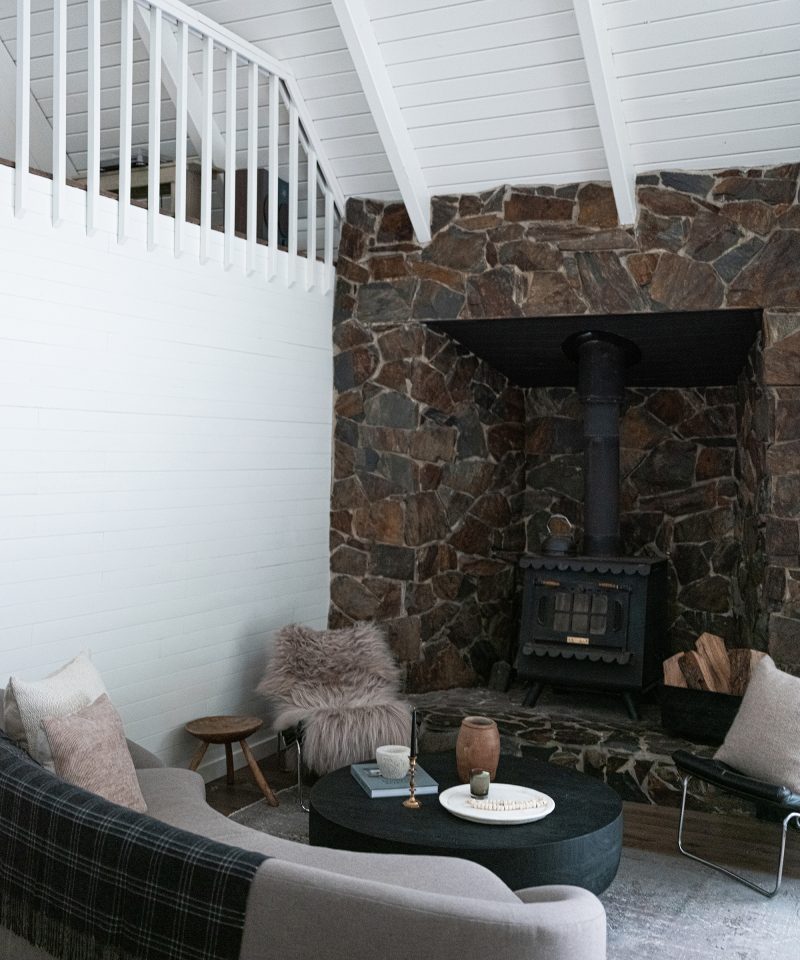 Rip & Tan: Your cabin is nothing short of a Pacific Northwest dream. Tell us a bit more about this space and its rustic frame.

Lisa Staton: It's a classic prow front A-frame cabin. With a big whopping 22′ high double-height main space, two back bedrooms, and an upper loft with a main bedroom as well. These were typically built with timber frames and car decking construction. When we bought it, it had not been touched since the late 70s—this meant lots of brown shag carpet and very orange fir woodwork. The bones were the clean, classic cabin vernacular, which we loved, and those amazing all-glass front windows! We also painted the entire house black (Sherwin-Williams Tricorn Black), sanded the decks down fully, and added a new back deck to fully wrap the house.

Rip & Tan: What role did your surroundings play in designing the space?

Lisa Staton: The home is in the Mt. Baker Wilderness, with a rushing river nearby and native majestic fir trees above. The big front windows strongly link the outdoors to the inside, such that it almost feels like a treehouse. These old 70s cabins tend to be dark with so much tree cover—we wanted it to embrace the natural surroundings but lighten things up. This meant a clean coat of white on all the walls, warm, earthy brown re-claimed barn floors from a mill in Wisconsin, plus lots of natural layers and textures for furnishings.
Rip & Tan: What was your initial vision and how did you end up bringing it all to life?

Lisa Staton: The vision was to have a small wink to my east coast roots in the Pacific Northwest. The white painted wood and walls gave us that east coast fix and a lighter and brighter interior. I also wanted it to be soothing, warm, and casual with nothing too precious, but also not cliche 1970s.

A lot of A-frames get filled with vintage 70s furniture and a mid-century vibe—I wanted it to be a bit more true to my New England roots with a big vintage farm table, old rugs and textiles, hand-forged iron lights, and handmade items with texture or natural materials. We also added some simple, modern silhouettes on furnishings (like the coffee table, curved sofa, and upstairs bed) so that it felt clean and edited. And I can't forget the large paper Noguchi lantern—from the moment we saw the house, it was a must for me!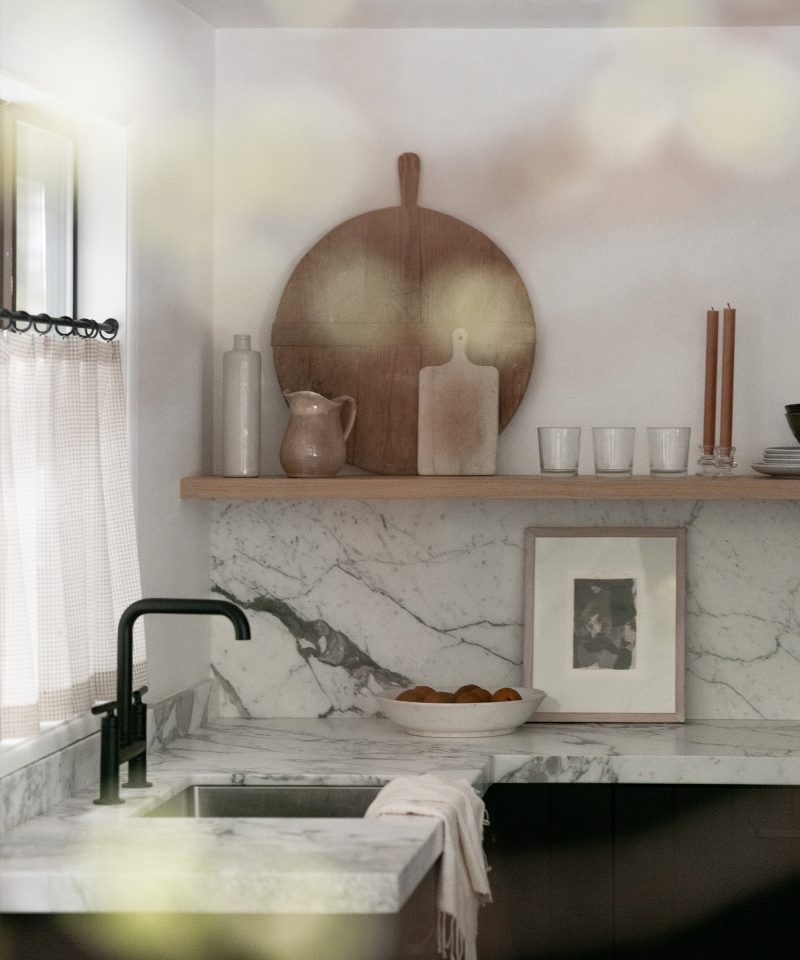 Rip & Tan: From the cozy fireplace moments to the thoughtful bedroom décor, no element is overlooked. What's your favorite part of the cabin? Where did you find some of the can't-miss details that really enliven the cabin aesthetic?

Lisa Staton: My favorite part is standing in the loft and looking out at the trees through the double-height space. My second favorite thing is how peaceful yet warm it is from the moment I arrive. City life just peels away so quickly there. We have two chubby yellow labs who love to curl up on the custom curved sofa—I joke in the office that while my goal was to make a chic curved sofa, I think I just created an enormous dog bed!

For the primary bedroom, we went with the Ophelia Bed from Rove Concepts and re-covered it locally in Seattle in olive green leather. The side table is a vintage antique Chinese elmwood bench from Housewright Seattle, and the rug a Turkish flatweave from the Rose Bowl Flea Market. The daybeds in the loft are custom white oak with black garden tables from Epic Antiques in Seattle.

In the dining room, we sourced the table from Seattle's Antique Liquidators, the chairs from Anthropologie, and the rustic bench is vintage Chinese elmwood. The kitchen features custom black cabinets and an oak shelf by Northwest Woodslayer, marble countertops, and a black Kohler faucet. The living room has sheepskins from Jenni Kayne and Etsy, a custom Lisa Staton Design sofa with Perennials outdoor fabric, a vintage Oushak rug from Etsy, Restoration Hardware's Suar Wood coffee table, and vintage hand-forged sconces.
"A lot of A-frames get filled with vintage 70s furniture and a mid-century vibe—I wanted it to be a bit more true to my New England roots with a big vintage farm table, old rugs and textiles, hand-forged iron lights, and handmade items with texture or natural materials."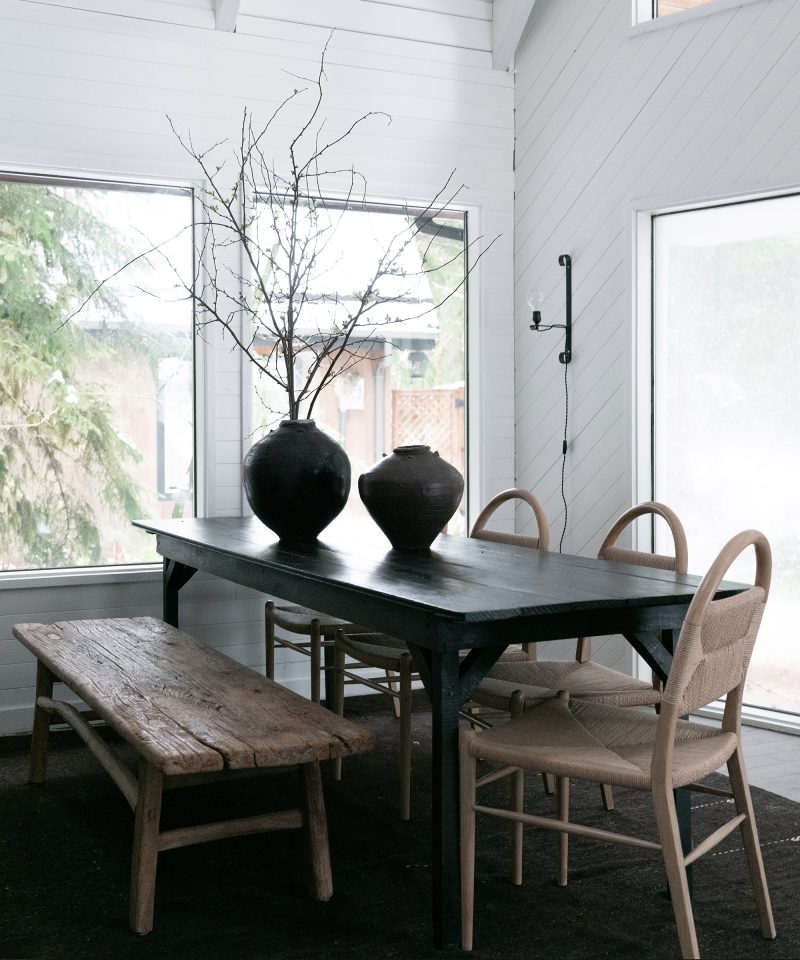 Rip & Tan: How did you maximize every square foot to be suited to your family and lifestyle?

Lisa Staton: The living area was a real challenge. The curved sofa and armless vintage chairs were the keys to making the small area work, plus the large generous coffee table to put your feet up and ground the space visually. We really wanted to be able to have two families gather at the farm table. We accomplished that by placing it tight against the window to allow for the chairs and a big generous bench.

Rip & Tan: While working within a muted color palette, your cabin is visually captivating. What are some key ways we can use texture and tone to bring intrigue to a space?

Lisa Staton: Leather, linen, stone, rushed dining chairs, vintage rugs and textiles, and vessels and books! We often talk in the office about when you go neutral you need 20 things doing 5% of the work so nothing is loud by itself but all the elements quietly create a rich depth but soothing narrative together. Scale is also very important. When in doubt, choose natural, vintage, or handmade—it adds so much depth and patina.

Rip & Tan: What makes this space feel like home?

Lisa Staton: When I open the door, it's the warm and serene design that makes it feel like our own, but then it's the kids, dogs, and friends that really make it home!