Style
The All-Season Sweater We're Wearing with Everything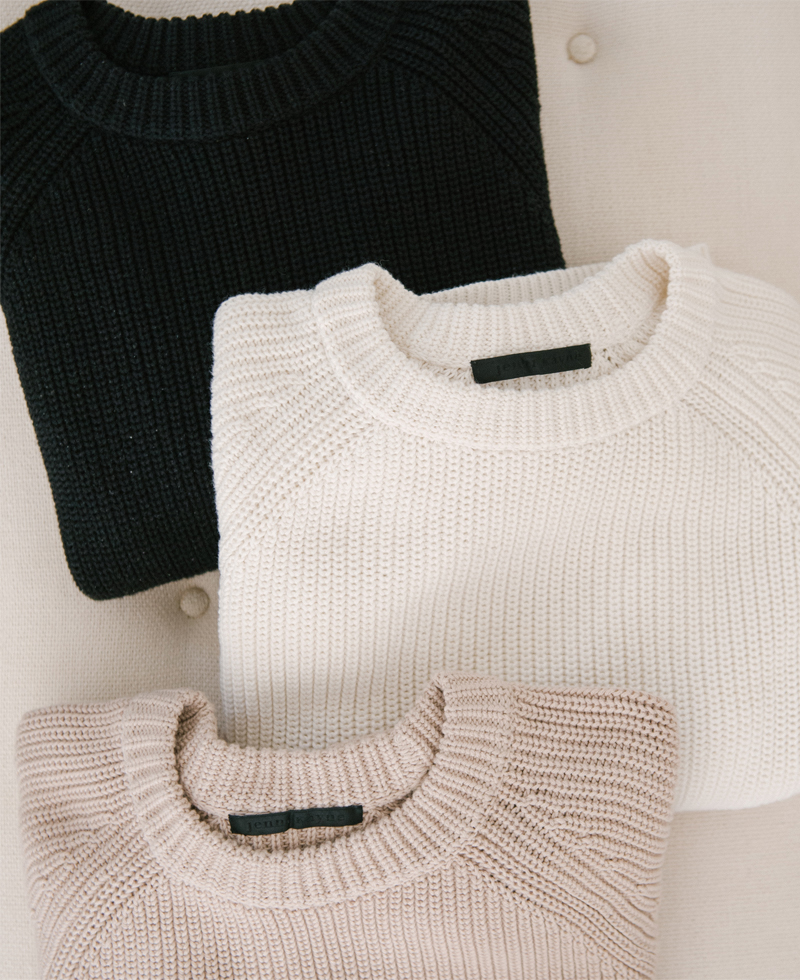 We all love the cashmere fisherman sweater, but there comes a day in everyone's calendar year when the cashmere must be rightfully stowed away for the season, heralding in the return of a year-round favorite:
the cotton fisherman
. With all of the details of its cashmere rendition, the 100% cotton knit is our way of welcoming spring without waving goodbye to our favorite sweater, but its breathable simplicity and wear-with-anything ability is what truly makes it our go-to lightweight layer—and it's now available in 
extended sizes
. Pick your color of choice (or all three) and take this as your styling inspiration for embracing the transition into (slightly) warmer days.
Keep it Casual
Universally flattering and simple to style, we can go for a 
white fisherman
 any day of the week, but when worn with cozy footwear favorites like the 
moc clogs
, the sweater goes from easy layer to the epitome of casual cool. Throw on your favorite pair of jeans and get your sunglasses ready—shearling-lined clogs and the touch of cotton on top make for an on-the-go outfit that can handle whatever your day brings.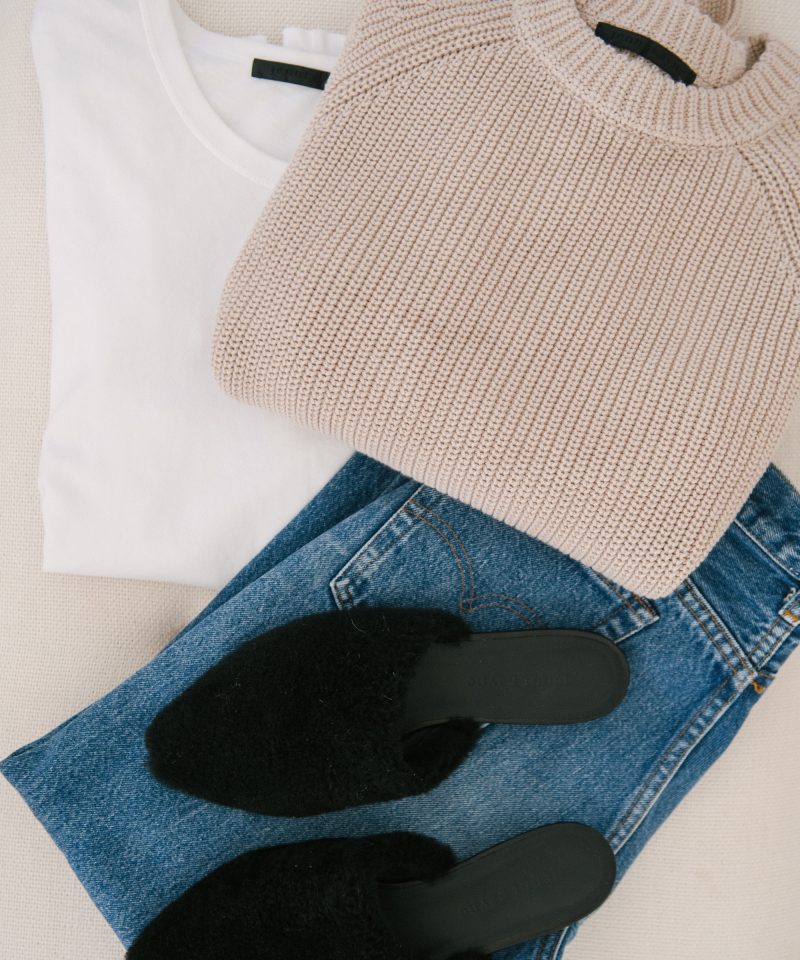 Playful Practicality
For those days when the weather is all over the place (welcome to spring), we turn to layers for a streamlined simplicity that can take you from chilly mornings to sunny afternoons without skipping a beat. Closet staples like the 
cotton sweater in oatmeal
, a 
not-so-basic tee
, and 
denim
 get an upgrade with a pair of
shearling mules
for a beautiful balance of luxury and practicality.
Back to Black
Never underestimate the power of a
classic black sweater
to instantly tie together an outfit. Inherently elegant and simple, a darker hue works well alongside neutrals of a different variety:
cheetah mules
and
vintage white jeans
. Playing with print and the sleek balance between black and white delivers an outfit that's entirely sophisticated and easy to wear all year long.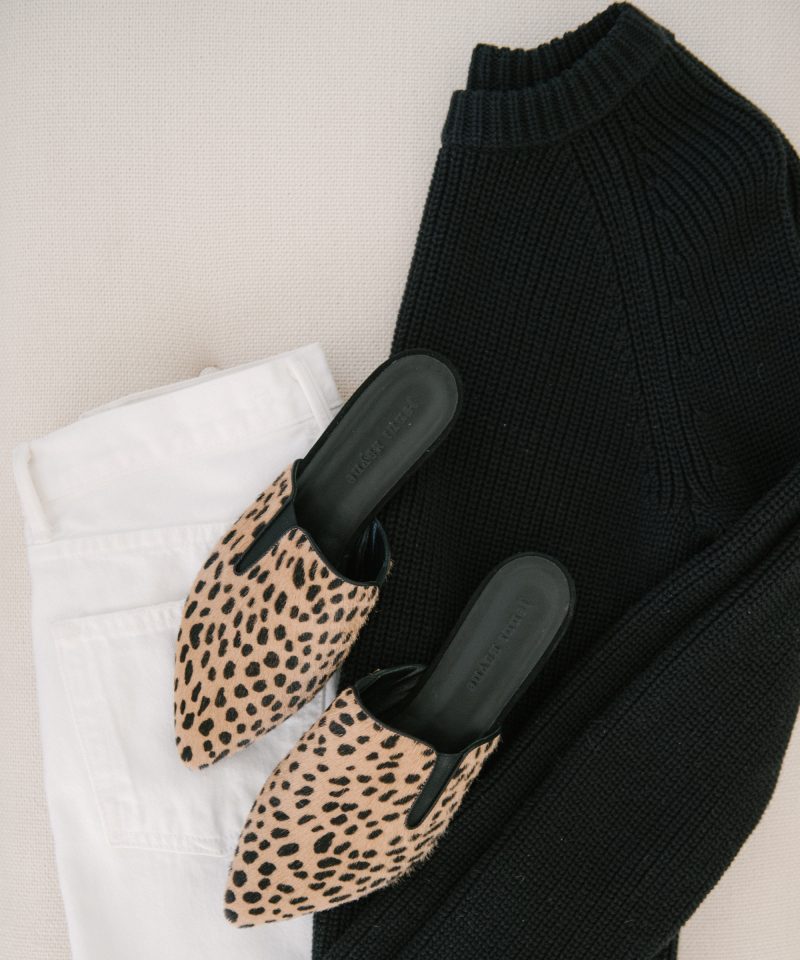 Photos by Melissa Gidney Daly
More Stories