Living
Life's A Beach for the Founder of MIKOH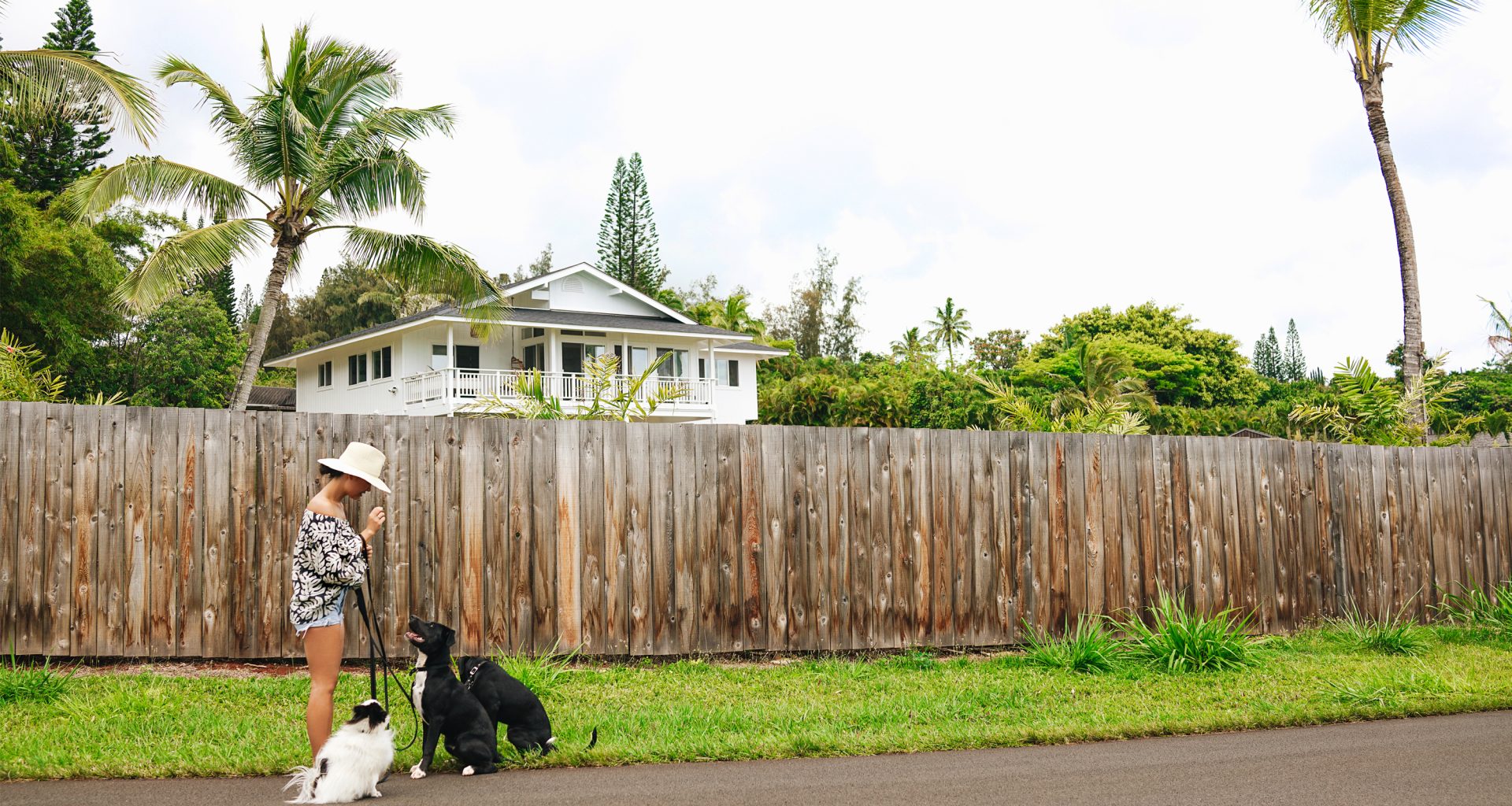 Oleema Miller is the hardest-working person on permanent vacation. When she isn't designing swimwear with her sister and business partner at MIKOH, the duo surf and swim in sunny Hawaii. Unfortunately for us, we couldn't comp this interview under the guise of a work trip, but we still got the scoop on real life in Hawaii and how to make bathing suit shopping less dreadful and more of a body-positive celebration.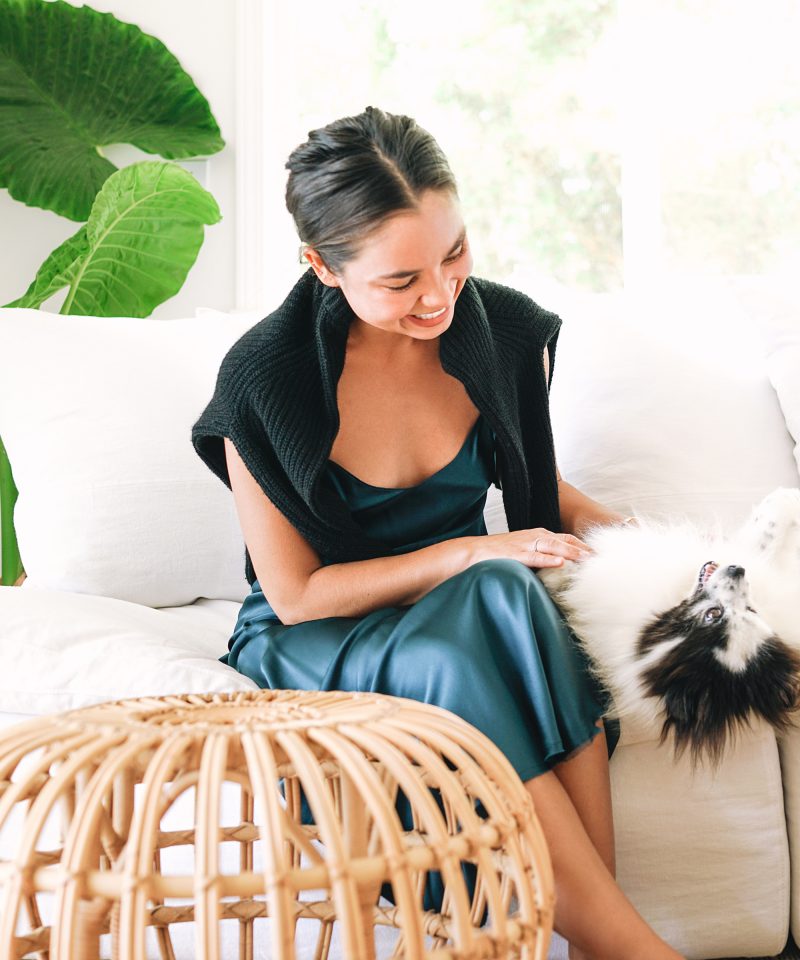 Rip & Tan: What do you love most about living in Hawaii? How does it compare to where you grew up? 

Oleema Miller: The people, the culture, the food, the landscape, and the overall sense of everyone being on a constant vacation are just a few of the reasons why Hawaii was the place I chose to call home. Hawaii isn't just white sand beaches, palm trees swaying, and crystal clear blue waters—it also has such a rich culture with so much history and heritage. The more I learn, the more I love and respect my home. The sense of community in Hawaii is unlike any other place in the world and knowing that I have friends that feel like family surrounding me has made the move to Hawaii that much sweeter. 

The best thing about living in Hawaii is that it is so similar to where I grew up, in the small beach town of San Clemente in Southern Orange County. The sense of community, the small beach town vibes, the local restaurants and coffee shops, and the way of life are a few of the parallels. During summers in California, we spent all day at the beach learning how to surf, right in front of our house. I was captain of the surf team and knew everyone in our small high school and tight-knit neighborhood. We would all grab our boards and cruise down to the beach together every day. I was so fortunate to grow up the way that I did and will always think of San Clemente as home. 

Rip & Tan: Who do you design for? What kind of woman do you keep in mind? 

Oleema Miller: Now that we're coming into our tenth year of business, I think I have this imaginary woman in mind. She is confident, cool, understatedly sexy, daring, and bold. She's just as happy relaxing on the sand as she is grabbing a board and going surfing. Although, it may not be who or what she actually does but more of the mindset that she has. I love the idea of a girl that isn't afraid to break the rules and also makes the same rebellious choices in fashion. The bikini can be such a bold statement and has everything to do with how you wear it. At the same time, MIKOH has grown up as I've grown up and in a lot of ways I've started designing for another type of woman—one that wants to feel the same emotions and feelings as the girl I described but also wants to be a little bit more modest, with the same confidence that she has had her whole life.

I have learned so much more about different types of women and what they want over the years and I realize that there is such a need to create something still beautiful, modern, sleek, and sexy, but that also caters to women in their 30's, new mothers, mothers that have sent their children off to school and even grandmothers. It has been such a joy of mine to watch our brand evolve and to watch the audience of women that it has reached.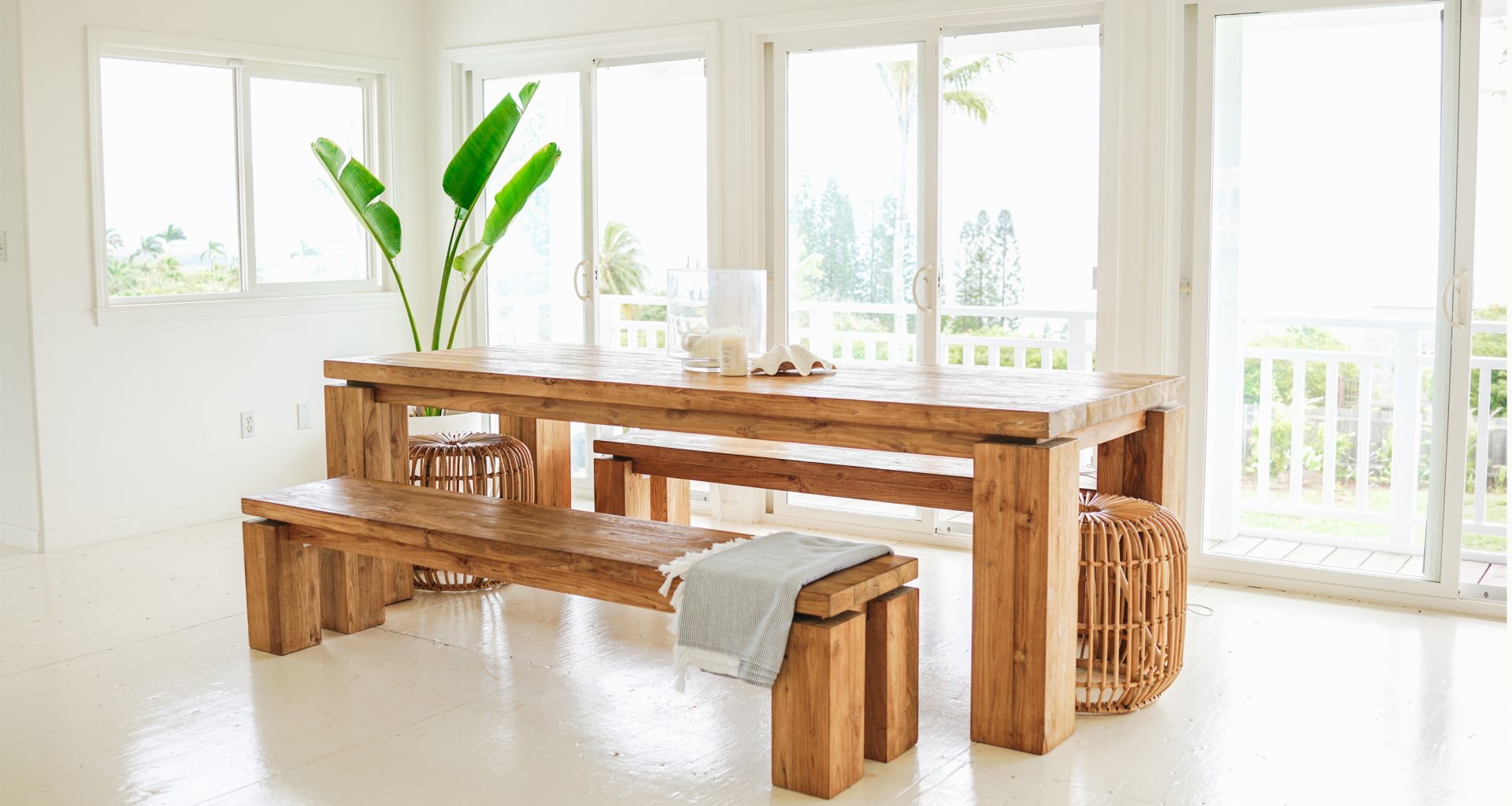 Rip & Tan: What is your working relationship with your sister like? What are the benefits and challenges to working with family? 

Oleema Miller: The age-old saying "don't mix business with family" couldn't apply less to our business and our relationship. Working alongside my sister and my family has been the greatest success in our life and being able to share this experience in this ever constant journey with her has been the biggest reward. We are able to fight like cats and dogs and then hug and make up ten minutes later. There's no one else in the world that I trust more than my sister and my family and being able to rely on that is definitely one of the most important parts of our business. 

 When we started MIKOH, we were just babies. I think of all of the lessons we have learned, the travels we have been on, the people we have met, and the experiences that we've had and that it is that much sweeter that I've been able to share with my own sister. We have been given such a gift from our parents to have been supported, encouraged, and loved from the day we were born. That solid foundation is the biggest reason why we are successful today. We have such a strong balancing act in our relationship—I handle all of the creative and the design while Kalani handles more of the business and production side—our partnership is what makes everything work. Having the differences in our business roles enables us to flourish and to grow yet still rely on one another. I honestly don't know where I'd be without my sister and am so grateful that I've been able to have spent these last ten years in business with her.

Rip & Tan: Why do you think so many women dread bikini shopping? Do you think a company is able to empower women or change their attitudes towards their bodies? 

Oleema Miller: Some women I know absolutely dread shopping for a bikini, or for any clothing, for that matter. I think that there is stigma attached to bikini shopping and that you have to look a certain way in your bikini or that you have to feel a certain way when you look in the mirror. However, I feel that we've broken that mold. We have embraced all different shapes and sizes. One of my greatest joys is being able to design and make swimsuits that make all different types of women feel as sexy and confident.

To me there's no such thing as the perfect body and especially not the perfect bikini body—there's only your body. Women are beautiful, and our bodies have stories to tell. It is such a time of inclusivity and I love seeing the many faces of girls and women that wear MIKOH.

We just wrapped up the tenth anniversary for our runway show in Miami and we had all different body types wearing our suits. Watching the girls work it down the runway and seeing them embrace every curve of their bodies was one of the most memorable things to see here during Swim Week and in my career.
Rip & Tan: Everyone has different ways of traveling—what's yours? For example, do you like to plan or make room for spontaneity? Do you enjoy time alone or with a group? 

Oleema Miller: You would think after this many years of traveling I would have it down, but every single trip is different. I must admit I like somewhat of a plan but at the same time I usually have the most fun when there is an element of surprise and spontaneity. There's nothing more fun than letting the day unfold and discovering small coves or beaches, hidden little restaurants or local bars to really make yourself feel immersed in the place that you're visiting. I love going off of the beaten path and not doing the things that are in the travel guides—I've always found this is where the real treasure lies. 

I love traveling with my sister and recently did a trip with both my brother and sister and found it to be one of my most memorable and best trips I've ever been on. There's something so special about traveling with those that you love and also something so rewarding about being able to share your memories with those that you know will be in your life forever. I love meeting new people along the way and have met some of the most special people in the world by just randomly bumping into them, bonding over a shopping moment, or sharing a random adventure. One of my favorite things to do when traveling with a group is to take at least one moment each day to go for a beach walk, a stroll through town, or to go and sit on the porch or deck and to really take in what I have experienced that day. There's something special about having moments of silence to yourself and being able to reflect back what you've discovered.

Rip & Tan: What's next for Mikoh? 

Oleema Miller: I get asked this question often, and to be honest, I'm not 100% sure what the future holds for me. There's something beautiful in the unknown and also reassuring knowing that I have the same passion for what I do today as I did ten years ago when I first started. I was taught as a young girl that the sky's the limit and that you can have whatever you want if you're willing to work for it. Let me tell you, I still have that same drive and determination that was instilled in me as a child. The industry that I am in is ever-growing and ever-changing and being one of the players for the past decade is something that I'm so proud of. I'm not positive what the future holds but I do know that it's bright.