Style
Kicking Off the Jenni Kayne Airstream Tour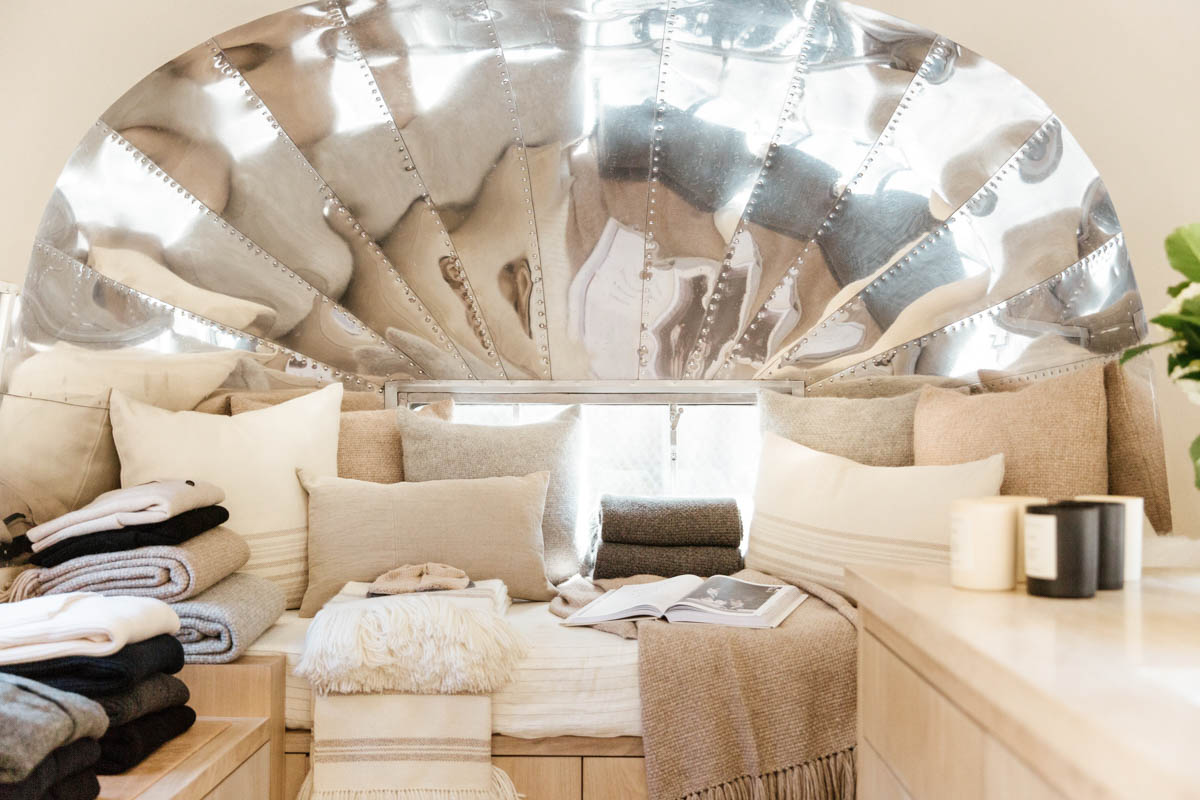 Tomorrow marks the start of our fall Airstream tour, which I'm so excited about. My team and I were looking for a way to celebrate the launch of Jenni Kayne Home, and a mobile shop felt like the perfect way to do it. We bought a silver 1957 Airstream and renovated it to look like one of our stores with beautiful oak-color walls and custom white-washed walnut storage. Then we styled the Airstream with our new alpaca blankets and pillows, shearling slippers, and hand-poured candles along with a few other special items from our stores. I'm blown away by how great it looks—I want to live there!
Jenni Kayne president Julia Hunter came up with the idea to do an Airstream and our marketing manager, Samantha Moore, was one of the key players in bringing the project to life. I asked Samantha to tell us a little more about what went on behind the scenes—check out her Q&A below!
The Jenni Kayne Airstream tour lasts through December, making stops in five different states. Take a video tour of the space and get all of the locales and dates at JenniKayne.com/Airstream. See you on the road! XXJKE
Rip & Tan: How did the idea for the Jenni Kayne Airstream come to be?
Samantha Moore: Our president Julia Hunter came up with the idea of a traveling Airstream to launch Jenni Kayne Home over a late night Instagram thread! We are all pretty into the tiny home trend in general. At first we weren't sure if she was serious, but soon enough I was on a plane to Houston with a colleague to purchase a vintage Airstream from a family-man in Houston, Texas. 
Rip & Tan: Why did it feel like the right way to celebrate the launch of Jenni Kayne Home?
SM: We loved the idea of bringing Jenni Kayne to cities where we don't currently have a large footprint. All of our retail stores are in California, so it's really exciting to share the brand and product that our team loves so much in cities across the country. The Airstream turned out beautifully, and I think the concept is the perfect representation of the brand—classic, comforting, and welcoming. The sense of community and kindness as we connected with partners and brands all over the country to plan this tour has been really inspiring, and makes me that much more excited to hit the road!
Rip & Tan: How did you determine the itinerary for the trip?
SM: The Airstream tour kicks off in Malibu, and travels to Venice Beach, Austin, Nashville, Charleston, Brooklyn, Marin, and then back to Los Angeles. We chose these locations based off of where we thought people would really connect with the Jenni Kayne brand. As a California-based brand, it is especially exciting for our team to bring the brand to life in a physical way across the country. Of course we have our online shop, but there is something special about experiencing Jenni's vision in real life. 
Rip & Tan: What is your road trip boredom secret weapon?
SM: Anyone that knows me will laugh at my answer to this question because they know I am the last person to have the newest playlist or podcast to listen to. I am a little behind the times on this front and am sadly still a die-hard radio fan. That being said, I always have my Kindle with me loaded with a few books to pass the time! My favorite part of a road-trip is really the company I'm with. As long as you're traveling with people you love, you can't have a bad time – no matter how long the drive is! Our team at JK is incredibly close-knit, which makes this cross-country tour all the better. 
Rip & Tan: What Jenni Kayne item travels especially well? Why is it convenient to have on a getaway? 
SM: The Alpaca eye mask in oatmeal is one of my favorite pieces in the home collection and is ideal for red eyes or particularly long car rides. It's lined with silk, and so comfy when you need to catch a few extra hours of sleep. I also love the color-block alpaca throw for travel. It's the perfect weight and doubles as a wrap or a blanket. It's also extra large, so there's room to share.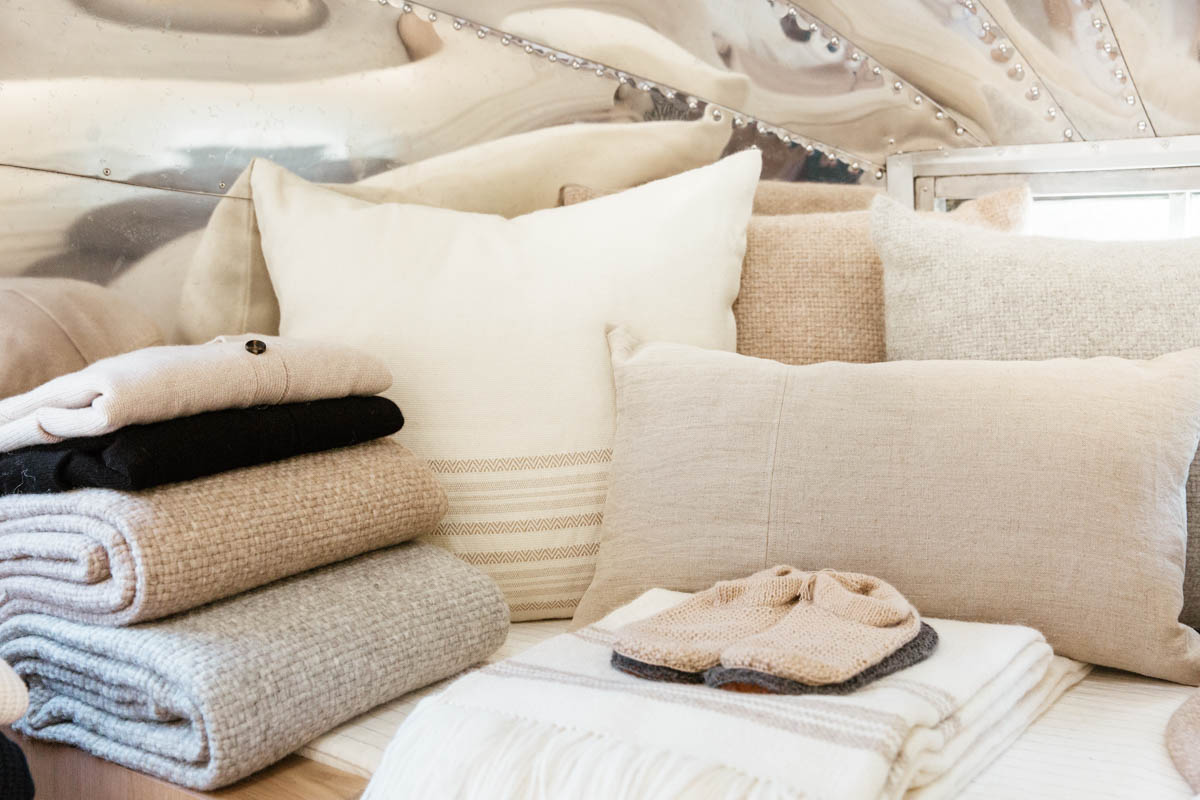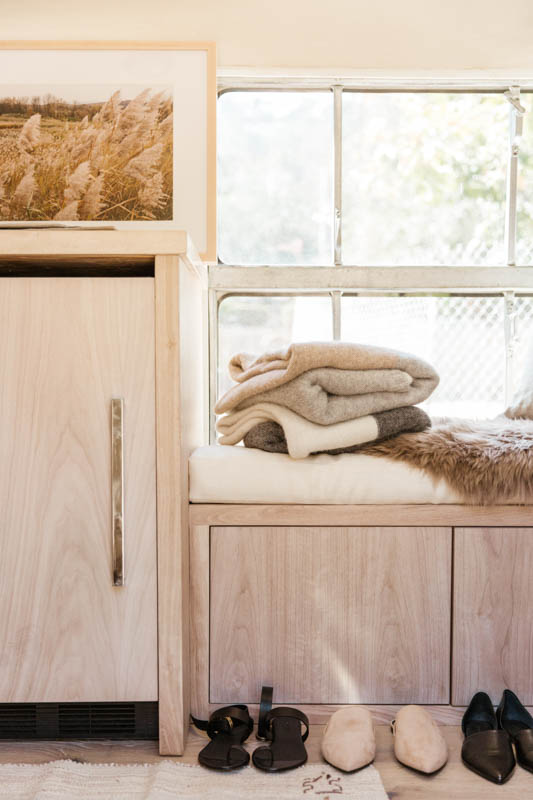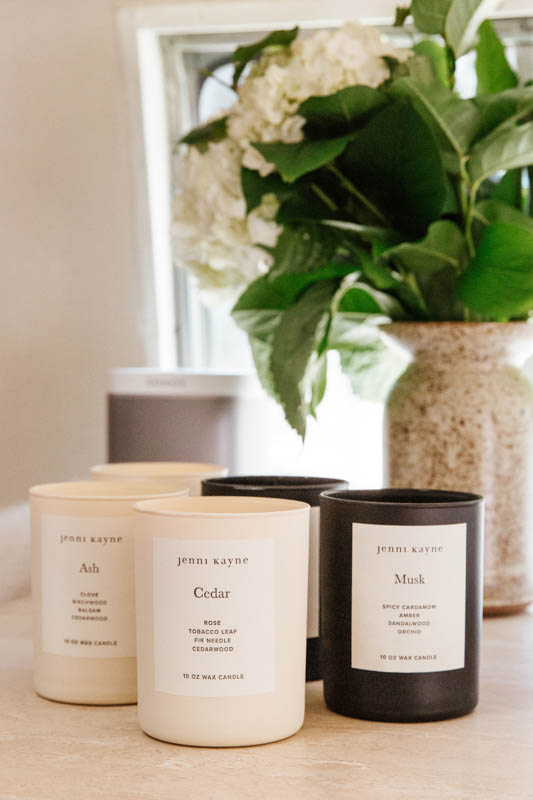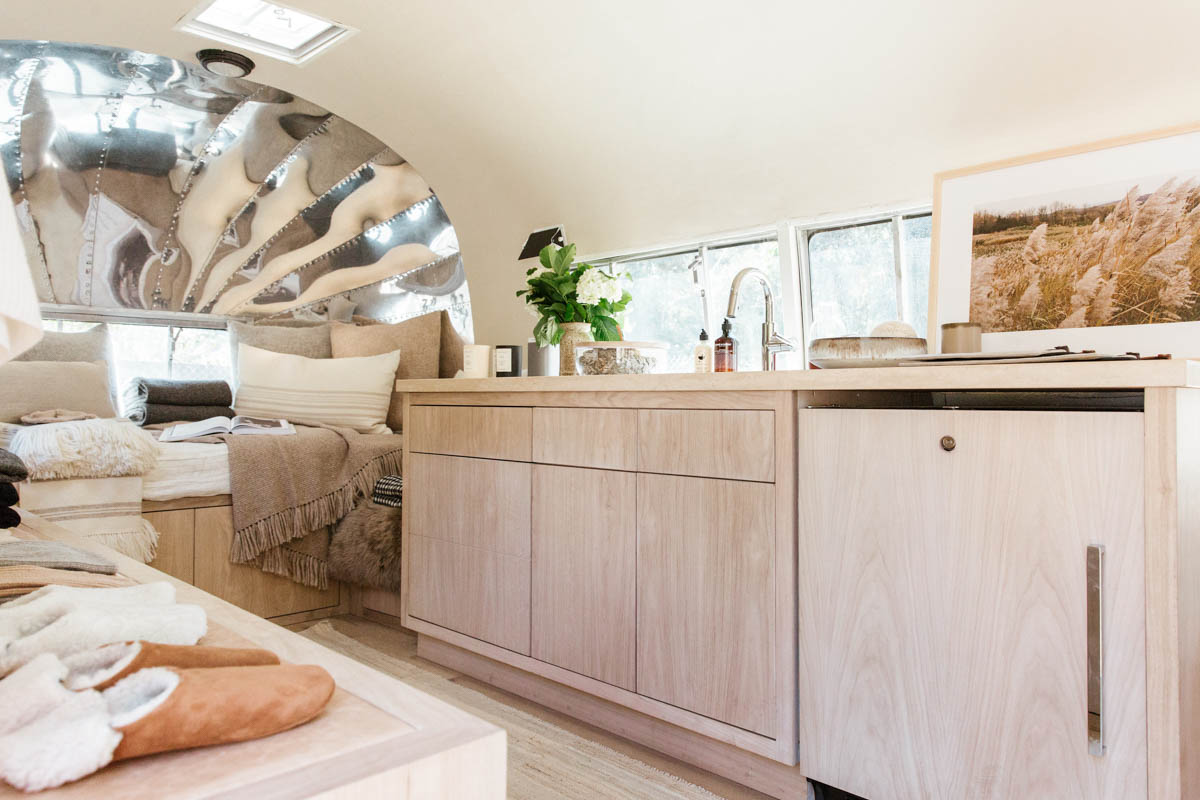 More Stories