Living
Our CEO Julia Hunter's Venice Home is a Minimalist Dream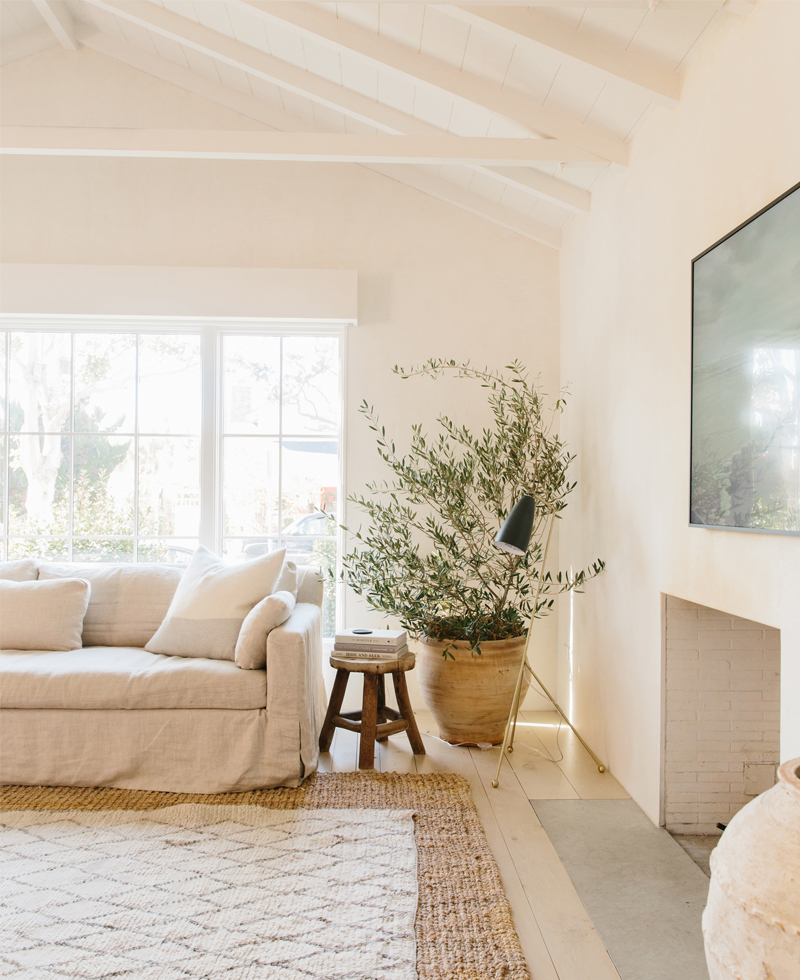 Julia Hunter's Venice bungalow is a space that captures the essence of all things Jenni Kayne. Rooted in natural tones, every room is as beautiful as it is functional. What else would one expect from our very own CEO? Not long ago, Julia called
Studio City home
, and her move west was welcomed with many a change—becoming a mother, for one. On a recent stop by Julia's, we took a moment to chat more about the makings of her minimalist home, leading a company with intention, what spurs her motivation, and how motherhood has shifted her understanding of it all.
Rip & Tan: What made you decide to leave Studio City and settle in Venice?

Julia Hunter: We weren't actually even looking to move to Venice—we just fell in love with this house when Jenni's husband Richard showed it to us. And then I sort of steam rolled my husband into moving. We had a 4 month old baby at the time so it was arguably an insane decision, but we both loved the house, loved the west side, and knew that commuting was going to be really hard with a little one at home. But really we just loved the house.

Rip & Tan: From the minimalist aesthetic to the outdoor spaces, what do you love the most about your Venice home? How does your space help you cultivate a sense of balance?

Julia Hunter: We bought the house from Hayden Slater (founder of Pressed Juicery) and we loved what he had done to make the house feel cohesive, light, and bright. The minimal look is made so peaceful with Venetian plaster walls, built-in white oak cabinets, and beautiful custom oak floors; those details combined with the easy and comfortable floor plan made the house feel like it was built with such thought and care. We have really tried to eliminate clutter as much as possible since we moved in, and I think it makes both of us feel much more relaxed and clear-headed to come home to a place that feels a bit more deliberate than what we were used to before moving here. (Almost!) everything has its own place in our house now and we try to maximize storage behind cabinets and closets to make sure the open spaces continue feeling open.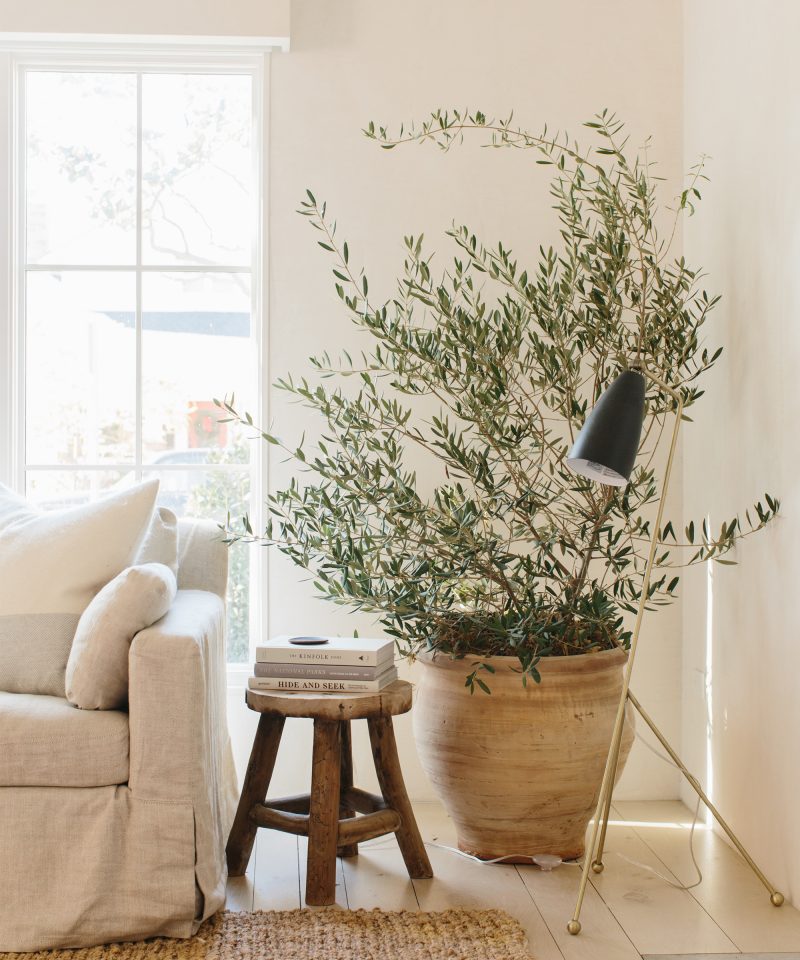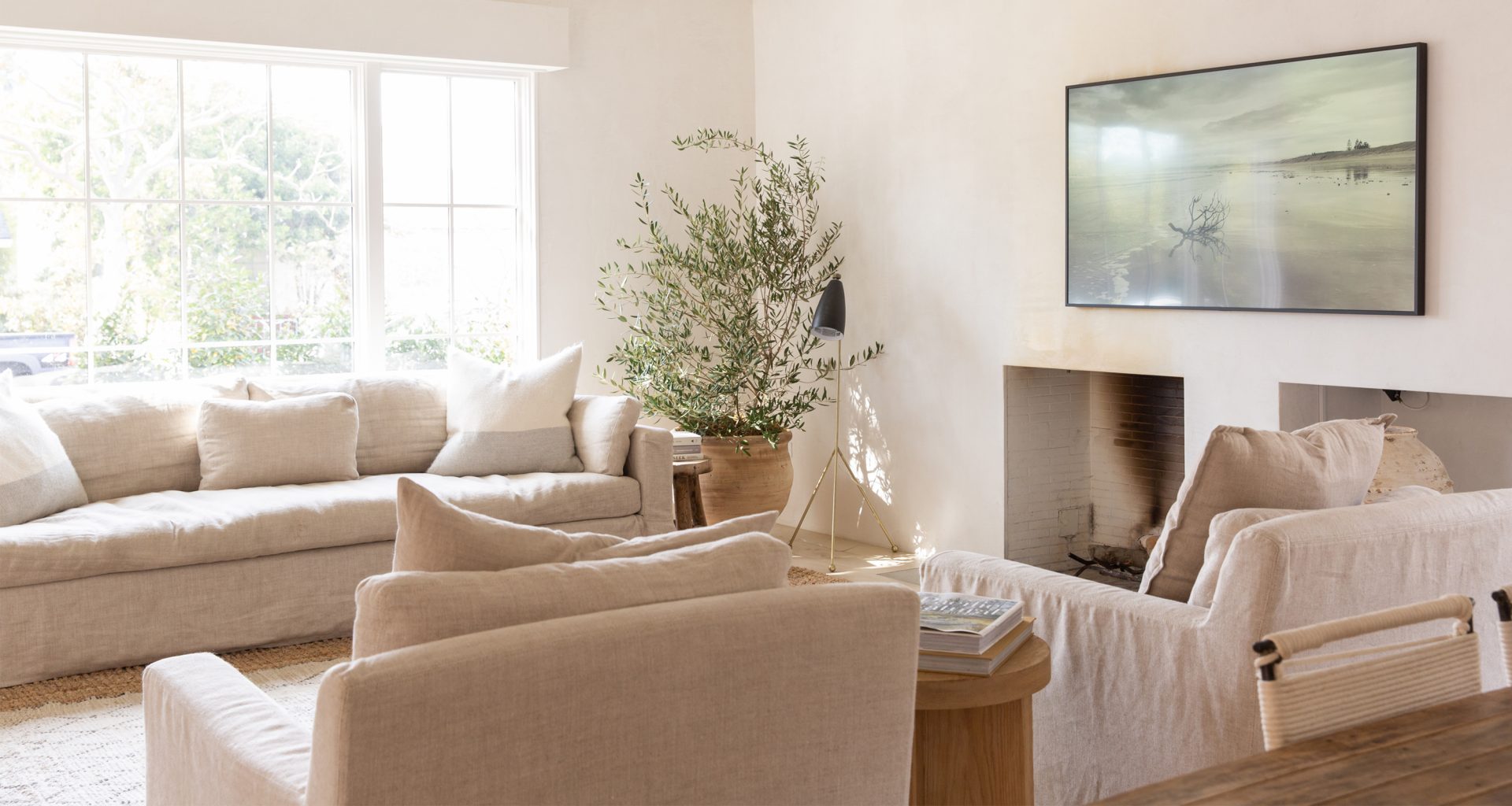 "Nothing has shifted the way I think about time more than having my son Cal. I value every minute in a way that I didn't before."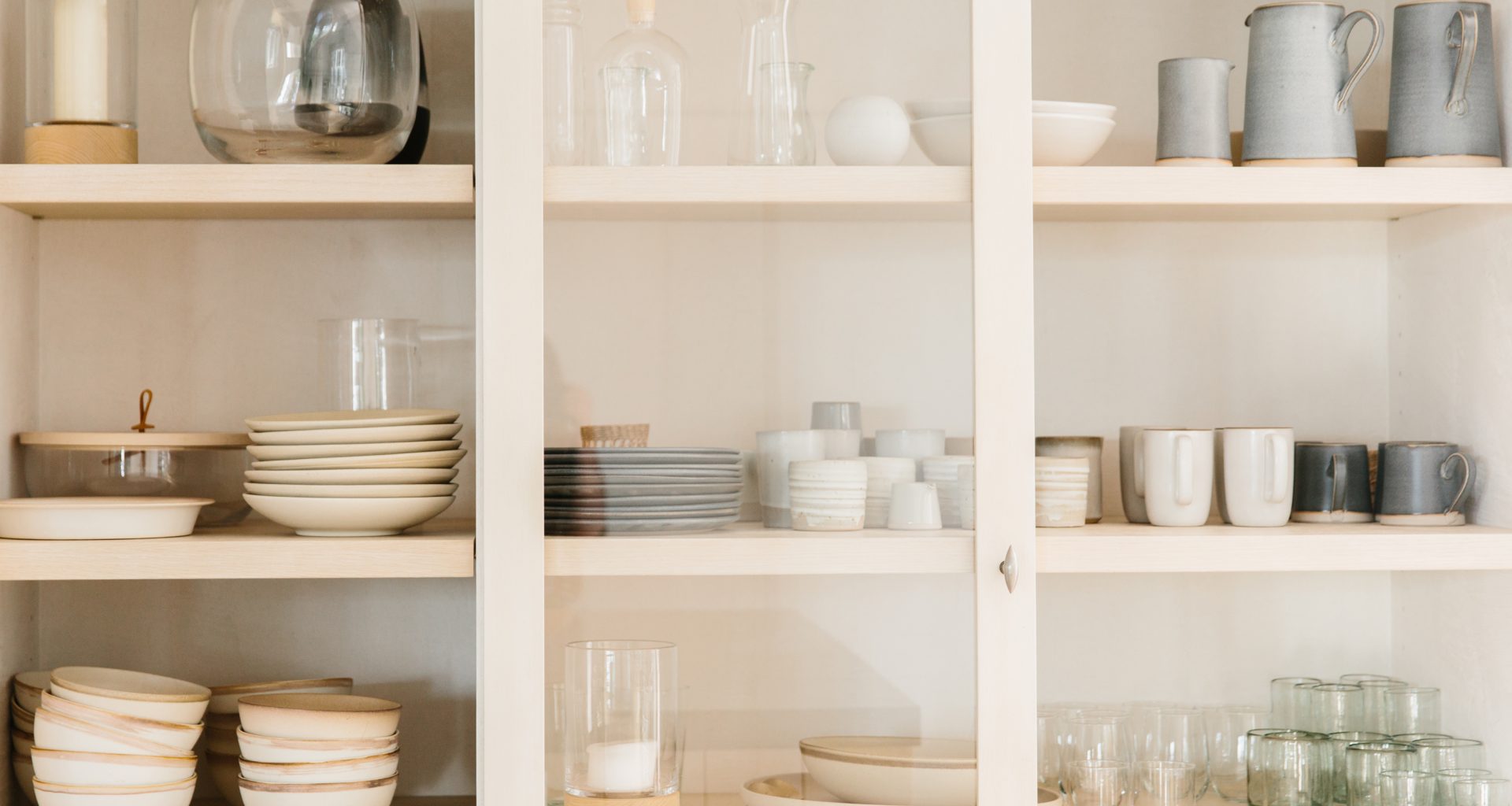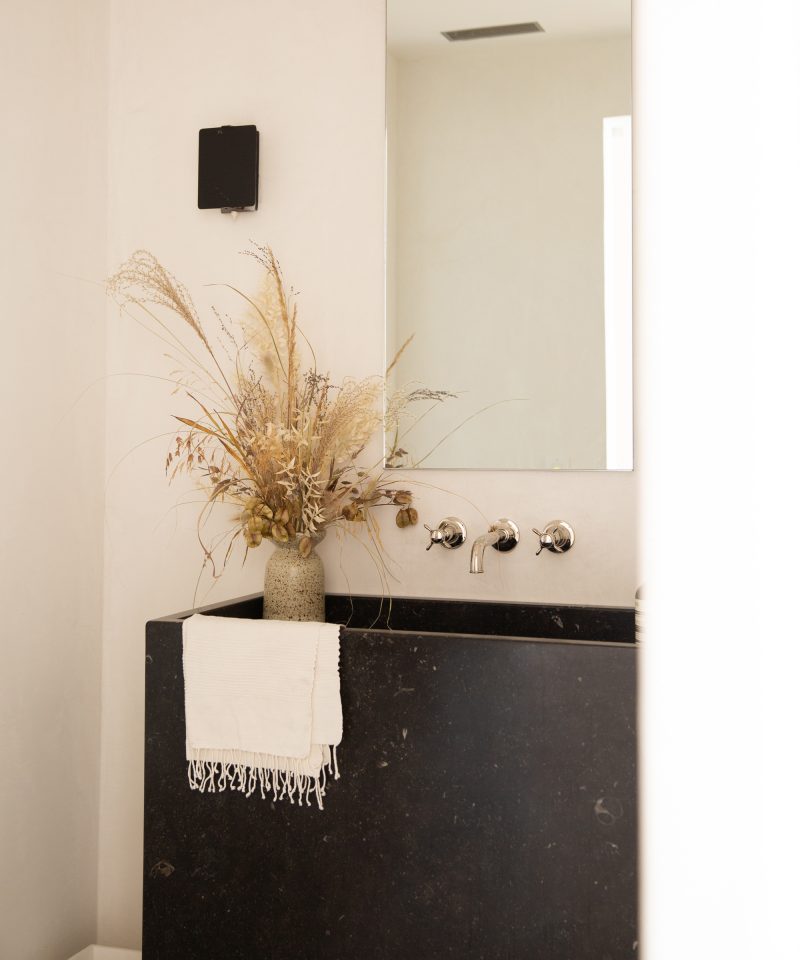 Rip & Tan: Think back to your very first day at Jenni Kayne. What's changed the most and what has stayed the same?

Julia Hunter: I think the culture has changed so much over the last six years. It's always been a close knit group and everyone on the team has always loved Jenni's creative leadership, but today the team feels so cohesive and strong with complementary skillsets and such positive attitudes about the future of our brand, which is so motivating and inspiring.

Rip & Tan: What do you love the most about leading the team at Jenni Kayne?

Julia Hunter: I think we have a uniquely passionate and independent group of (mostly) women working together to build a brand that we share a collective vision for. It's such an amazing honor to work with so many people who bring their brilliant ideas and individual strengths to our company every day. I think we manage to keep things light on our team too—everyone is truly different versions of hilarious and it's fun to work on building this together.

Rip & Tan: What advice would you give to someone starting a company about leading a team and growing a business?

Julia Hunter: It's a really long road and working with people you respect, trust, and admire is the only thing that makes it sustainable long term in my opinion. I think it's the single most motivating factor for me personally and it's the reason I've been at Jenni Kayne for six years, while every other position I had prior was less than two. If your team is right anything is possible.
Rip & Tan: Maybe we're biased, but your son Cal makes every piece of Jenni Kayne Kids all the cuter. What do you love the most about being a mom?

Julia Hunter: Becoming a mom has given my life a sense of purpose I didn't even know it was missing before we had him. I think I cared more about material success and achievements, and now it matters so much more to me that I set a good example and help him grow into a caring, kind, and self-loving person. That work feels more important than anything else I have ever done and I'm still surprised at how much it's changed my priorities.

Rip & Tan: What has motherhood taught you about being a leader in business and beyond? How has it shifted your perspective both personally and professionally?

Julia Hunter: Nothing has shifted the way I think about time more than having Cal. I value every minute in a way that I didn't before. Part of that is because of the exhaustion that comes with being a new mom. I truly don't have the same energy for things that I used to, so I'm forced to prioritize what's physically possible—it's sort of hard to admit that given I'm only 35, but it's true. But even beyond that, I think I see my life on a different type of timeline than I did before. It's easier to picture myself in different decades of my life with different priorities in each now—raising young kids will feel very different than when they are in high school and then when my husband and I are empty nesters again. I always thought about life as more of a linear concept where each year needed to have more professional success than the previous year, and that was the goal I was always working towards, but now I can picture caring about different parts of my life in different ways and that feels very healthy and positive.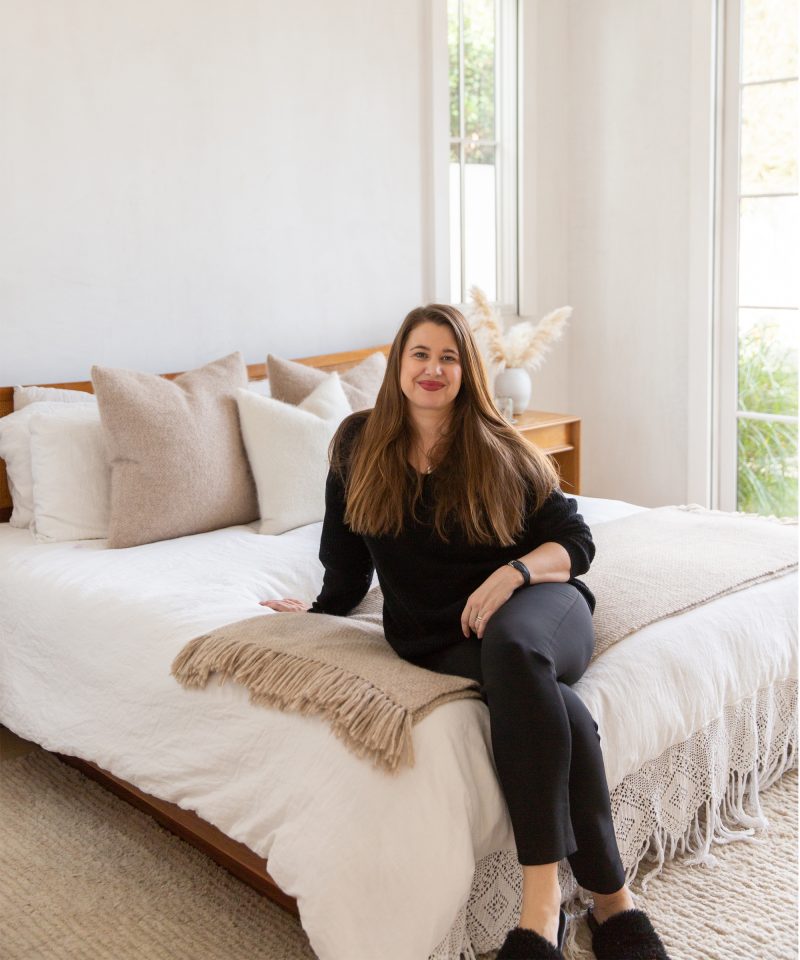 Rip & Tan: How do you make a minimalist space work with children when toys and messes are all but unavoidable?

Julia Hunter: I actually think having a baby made me feel so much clearer on the importance of keeping a minimalist space. Giving Cal a nice, peaceful place to learn and grow is probably the most meaningful thing that keeps me committed to maintaining tidiness in our home. He's still running around trying to draw on walls and dumping beverages everywhere, but I'm not a very mess-averse person, so when he does those things it doesn't bother me, and unfortunately for my husband, I have no problem leaving those things for him to clean up. So, I guess the answer is I have a partner that takes care of the messes and organizes the toys.

Rip & Tan: Who inspires you? What motivates you?

Julia Hunter: Since having Cal I have come to be more and more inspired by my husband Ray. He's done such an incredible job stepping into the dad role and really tries to be an equal partner to me in our family. I was responsible for a lot more of our life at home before Cal was born, but something has really changed in Ray since he became a dad and I feel so grateful that we can share all of our responsibilities equally together. He's also such an empathetic and fair person and he inspires me to be kinder and more understanding, which is something I don't think I would prioritize personally as much without him. As far as motivation, I've always been insanely and unhealthfully self-motivated. I'm an achievement oriented person for better or worse, and improving and succeeding at whatever I'm working on has always felt like a priority to me.
Rip & Tan: When you're moving between mom and work mode, what Jenni Kayne pieces do you rely on to take you through your day?

Julia Hunter: One day I hope to get back to my pre-baby body size, but for the time being I am loving wearing our men's sweaters and our moc clogs for day-to-day. To get dressed up for meetings I love our blazer and shearling mules. It's easy to feel pulled together yet comfortable when I pair them with jeans and one of our handbags.

Rip & Tan: What does living well mean to you?

Julia Hunter: Ask me in 5 years when I am forever out of the toddler phase! For now, it's just trying to be in nature with my family whenever I can. Telling people I care about how much I love them also feels good…I should do that more.