Style
Introducing Jenni Kayne x True Botanicals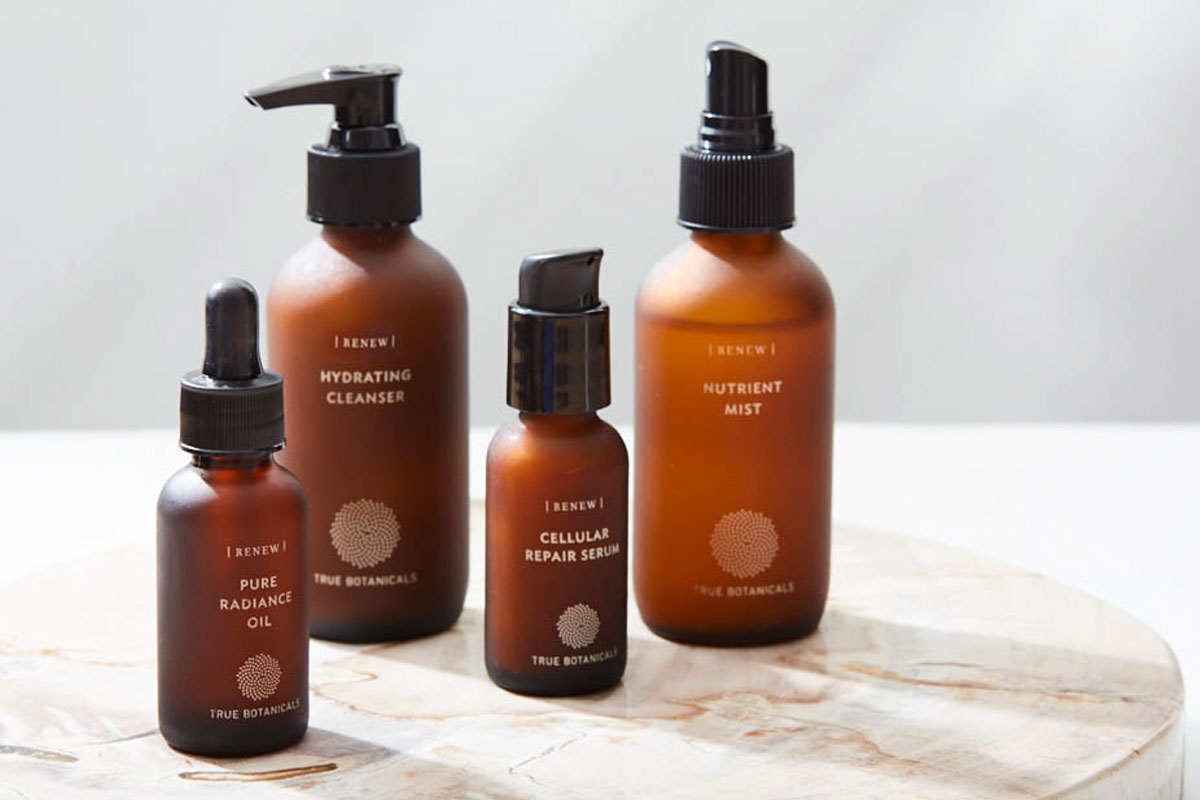 We're partnering with True Botanicals to bring their line of natural skincare to you, in-stores and online. With the help of leading researchers and world-class aromatherapists, True Botanicals makes plant-derived products that nourish, repair, and hydrate the skin. We believe you shouldn't have to sacrifice efficacy for a non-toxic product, and True Botanicals agrees—all of their products are MADE SAFE™ certified, cruelty free, non-GMO, and gluten free.
Many of the products we use every day are poorly regulated, if at all, for ingredients that harm our health. In a mission to deliver the highest quality products with the best results, True Botanicals enlists a third-party non-profit organization to certify the safety of every product—not only for your body, but for the environment. That's why they make sure every ingredient is sourced to be organic or wild crafted and always ethically sourced. We're so excited to introduce you to their Renew line, specially designed to support aging skin with potent blends of antioxidants that revitalize, renew and refresh the skin. Specific anti-aging properties naturally found in ingredients like vitamin C, green tea oil, algae and carrot seed oil will also work to aid any skin issue for a line of products that truly works for everybody.
Following their four-step routine gave us a healthy, nutrient-rich glow—and it's so simple:
1. Massage one to two pumps of hydrating cleanser over face and neck to purify the skin.
2. Spray two to three pumps of nutrient mist mixed with a vitamin C or antioxidant booster onto clean skin.
3. Moisturize with pure radiance face oil to deliver moisturizing nutrients into the deepest layers of the skin.
4. Layer SPF in the mornings. In the evening, layer cellular repair serum to reverse sun damage overnight and finish with a deep repair eye serum.
Add an extra step with the resurfacing moisture mask—the "facial in a jar". Hydrate the skin and exfoliate dead skin cells for an instant feeling of soft, renewed skin.
When you nourish your skin on the outside the same way you nourish your skin on the inside, you'll start to see your skin transform into its top form: healthy, clean, and glowing.
If you find yourself in New York or Southern California, join us in welcoming True Botanicals:
Women's Wellness Speaker Series
Jenni Kayne Brentwood
Tuesday, January 30th from 6-8 PM
Co-hosted by Hillary Peterson, founder True Botanicals and Suzanne Hall, editor-in-chief of The Chalkboard Mag. Panelists include Lauren Roxburgh, founder of Be Aligned for Life, and Molly Sims, author of Everyday Chic.
RSVP to brentwood@jennikayne.com
Clean Beauty Workshop with Hillary Peterson, founder of True Botanicals
Jenni Kayne Tribeca
Thursday, February 22 from 5-8 PM
And make sure to drop in any of these stores to receive a complimentary in-person skincare analysis and a personalized routine recommendation by a True Botanicals coach:
Skincare Consultations 2-5 PM
West Hollywood, February 7
Palo Alto, February 8
Montecito, February 15
Newport Beach, February 16