Entertaining
In the Veggie Kitchen: Thanksgiving - The Decor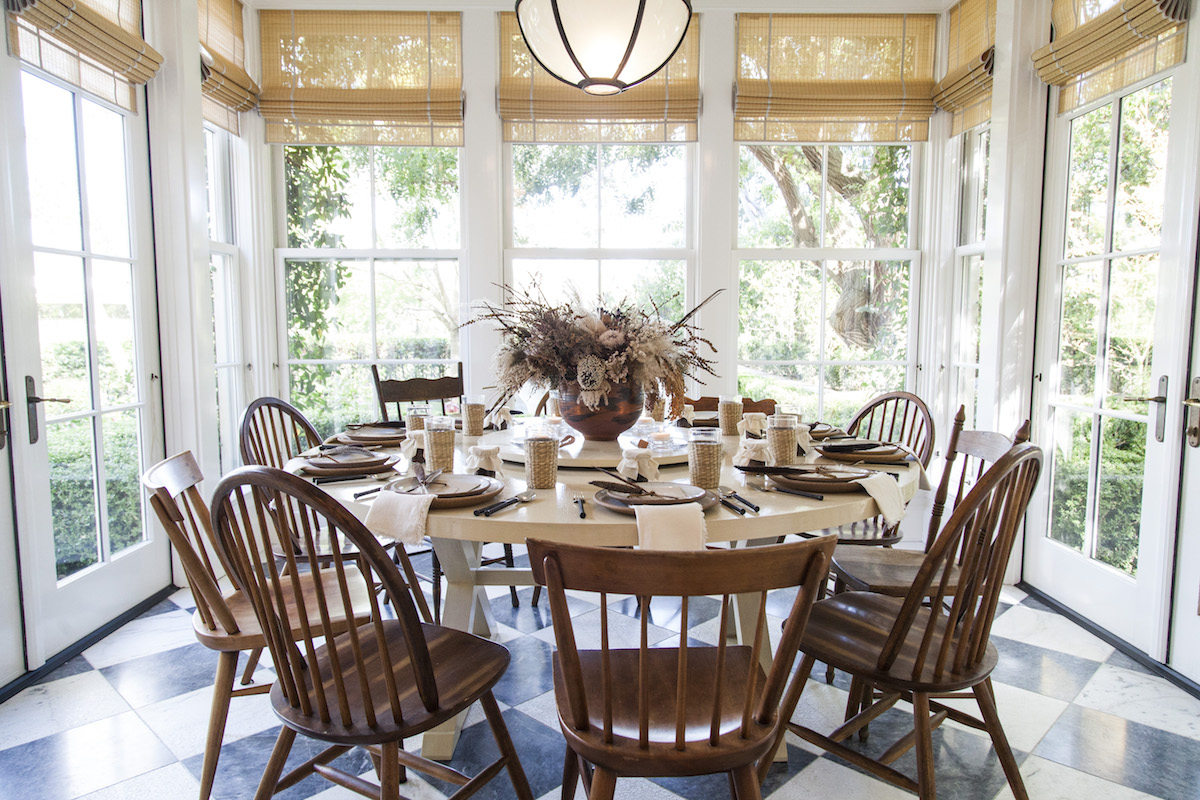 It's been some time since our last afternoon In the Kitchen, and with Thanksgiving right around the corner, it felt like the perfect opportunity. For this get-together, we were treated to inspiration and instruction (and an incredible vegetarian meal) from the lovely Dana Slatkin, aka the Beverly Hills Farmgirl. After friends invited me to a cooking class held at her home, I was hooked, and knew she would be just perfect for our holiday class. Needless to say, she was a joy to have in the kitchen, and our meal, absolutely delicious. And our decor, featuring rustic, autumnal touches and gorgeous dried florals from Lily Lodge, offered the perfect complement. See below for all the decor elements, and stay tuned tomorrow for our Thanksgiving menu details. XXJKE
THE DECOR – Rustic, autumnal details fitting of a modern Thanksgiving tabletop
Florals – Lily Lodge
Inspired by David Hicks' dried arrangements from the 60's and 70's (The David Hicks Book of Flower Arranging seen here), Ariana created gorgeous, autumnally-hued arrangements perfect for the occasion. The components: dried queen protea, banksia, pampas grass, papyrus, feathers, cattails, red broom corn, black pussy willow, and bromeliad. In addition, she placed a small bundle of the elements at each place setting, secured with a leather tie.
Dishware – Beautiful, rustic, hand-thrown Camper Small Plates and Camper Dinner Plates from Irving Place Studio.
Glassware & Pitcher – Seagrass tumblers and pitcher from Acme Party Box Company
Flatware – Stainless-steel Forged Flatware in a bronzed-matte finish from West Elm
Favors: A deliciously fragrant Pumpkin Spice Facial Scrub, which Jenni made especially for her guests, topped with fabric and secured with twine
Photos: Kathryn Page