Living
How Interior Designer Heidi Caillier Curates Comfort in Any Space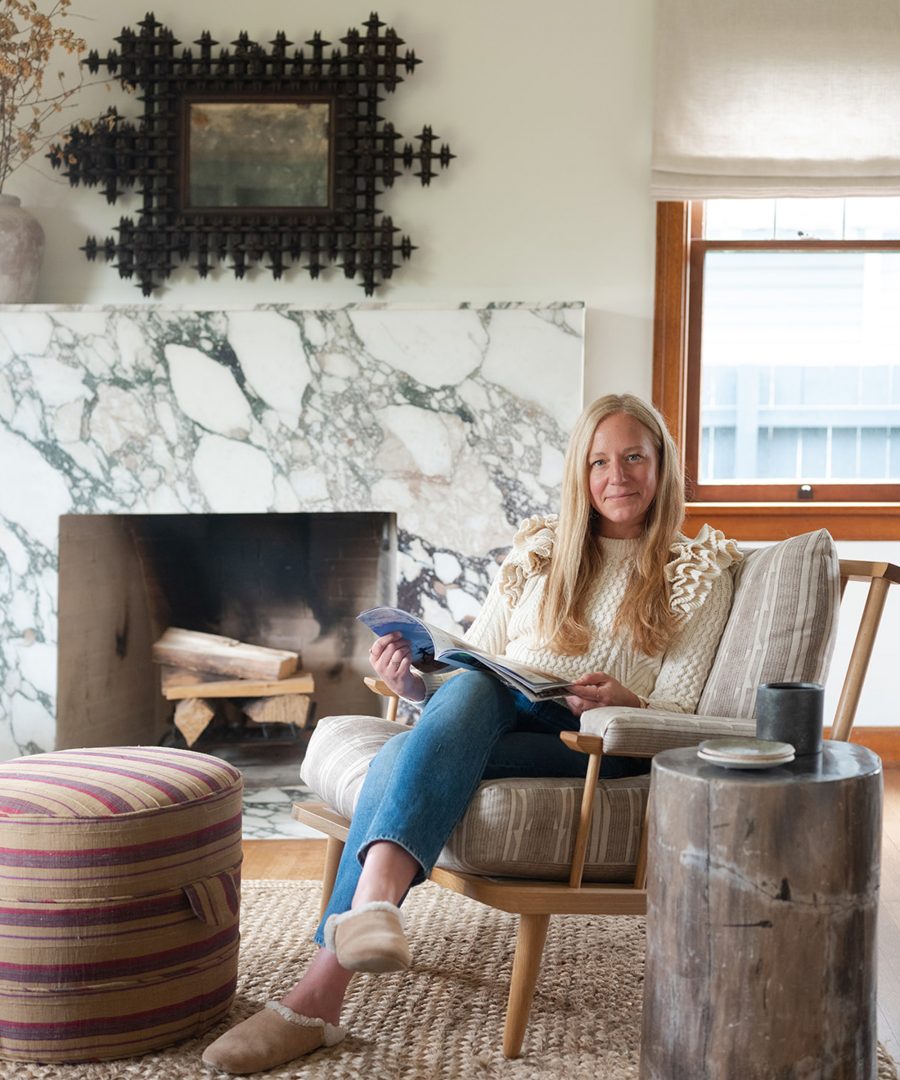 When it comes to designing interiors, Heidi Caillier of Seattle's
Heidi Caillier Design
holds one truth: never underestimate the art of editing. Much like the spaces she designs, her own home keeps this mantra at top of mind. Take a peek inside her Pacific Northwest abode, where vintage finds are at the forefront and comfort comes first—always.
Rip & Tan: Tell us a bit about your design background and what led you to launch your design firm?

Heidi Caillier: Well, I actually don't really have it to my background. I have a Master's degree in international public health. I just floated around for a while after I finished graduate school, not really knowing what I wanted to do. I moved to San Francisco and my attention focused on interiors for some reason.

I started a design blog back in the blogosphere days, and that blog actually led to my first design job in the Bay area. I worked there for about six months and then decided I needed more experience, so I went and worked at a showroom in the design center for about a year, which was so invaluable. Then I went and worked for Lauren Nelson for about a year, where I kind of got my feet wet. And then I went off on my own.

Rip & Tan: How would you define your design philosophy and how has it evolved over the years?

Heidi Caillier: I would say I've learned a lot. I try to always be learning. I'm always looking at other people's work and studying other designers and rooms and spaces. And I'm always kind of absorbing that information. I would say my design philosophy changed a lot when I moved from San Francisco to Seattle. The California design aesthetic, especially seven years ago, was very much about all-white walls, white sofas, and so forth. When I moved here, it wasn't the bright, sunny skies of California. I gravitated naturally towards spaces that started to feel a little more layered, cozy, and rich. Within that vein, I really became attracted to British-inspired interiors.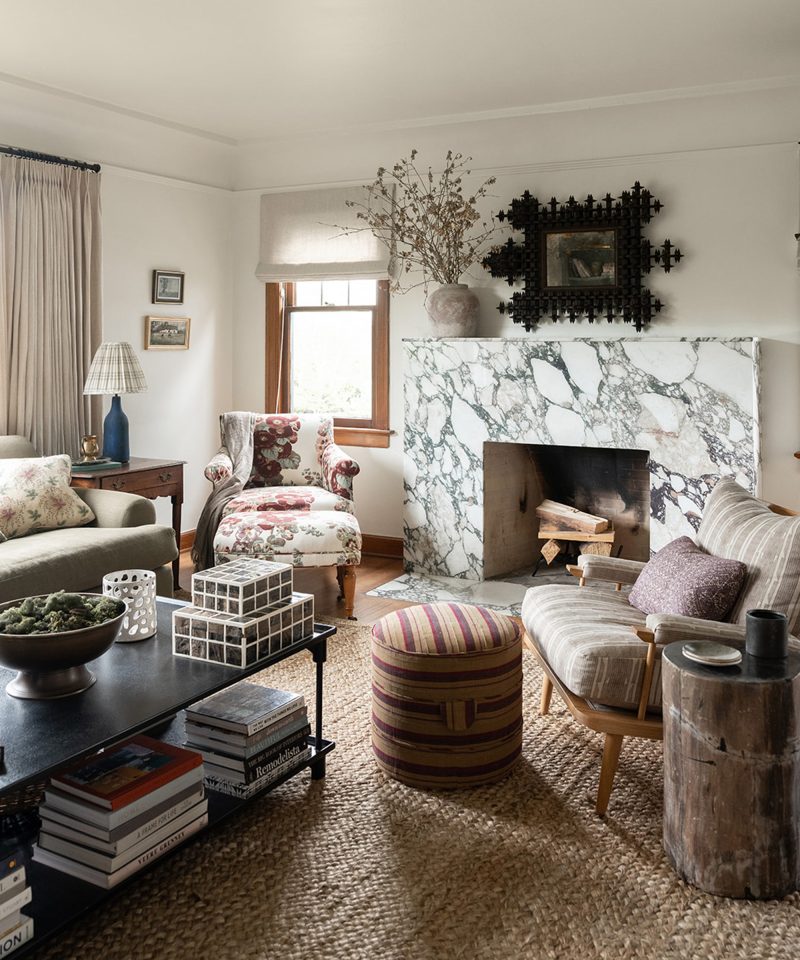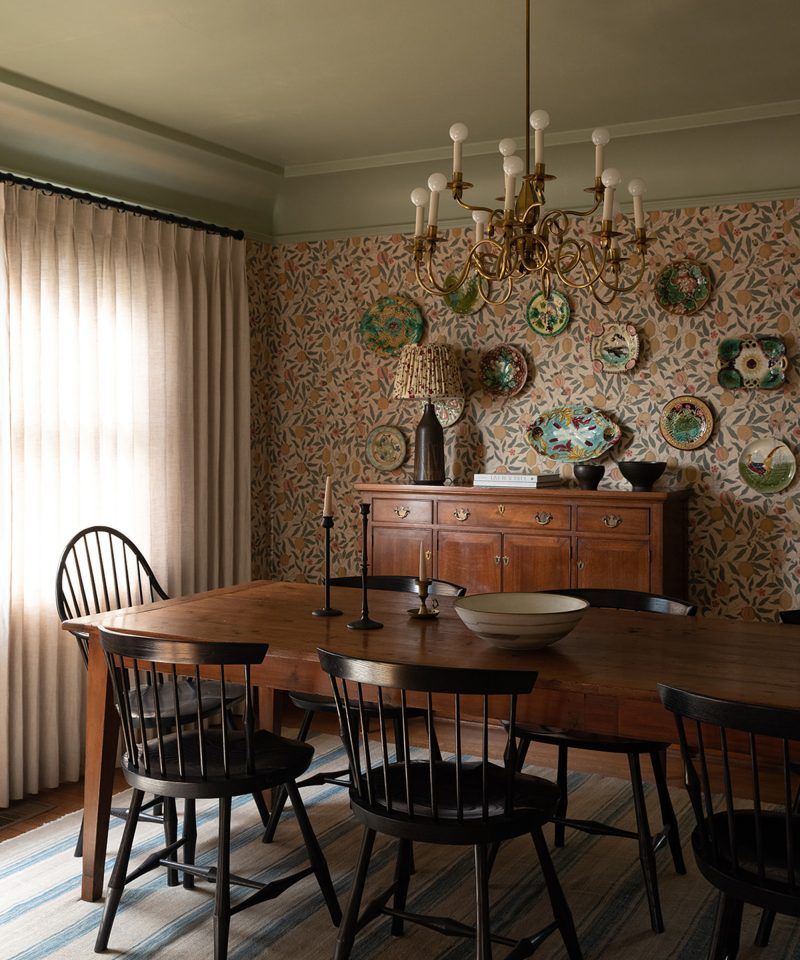 Rip & Tan: Your home has the perfect balance of pattern, color, and texture. How can we utilize these design elements without causing a room to feel overwhelming?

Heidi Caillier: I always think it's all about balance. It's my favorite word when I'm designing because it's just always about editing. I do use a lot of patterns. I love color. But I think you just have to be really cautious about how you use them so it doesn't feel over the top. You need to try mixing scale when it comes to patterns. So, a mix of larger scale and smaller scale with different varieties of patterns such as florals, plaid, and stripes. With color, I really think that all colors go together, especially when you add a little bit of muddiness to them—I think they reach kind of a neutral state.

Rip & Tan: What role does vintage play in your space and how do treasured, timeless pieces give your home a sense of place?

Heidi Caillier: I definitely use a lot of vintage. I have very in-depth Pinterest boards that I've been putting together for years and I'll go back and see a light fixture that I pinned three years ago that I can utilize now. I'm always sourcing vintage and keeping it in mind.

I think every room has to have at least one piece that's vintage or an heirloom piece. It just helps a space feel more collected and layered. I always think it's a big compliment when people say that they walk into a client's house and they don't know if they had a designer or if the client just had really good taste. I think that comes from vintage.
Rip & Tan: What's important to keep in mind while on the vintage hunt?

Heidi Caillier: When vintage shopping online, I always request digital photos from the vendor to see what the finish looks like. Photos are obviously always filtered and edited, so you really want to get an accurate picture of the color, the conditions, and what it looks like from all the angles.

Rip & Tan: Do you have any tips for those trying to blend new and old within their home?

Heidi Caillier: Again, balance is so important when you're layering in vintage pieces. If you're going to use a vintage chandelier or a really cool vintage chair, it's all about balancing it out in that room with something else that lets that piece shine. If you're going to buy something that's vintage and pricey, don't overwhelm it with all of these other pieces.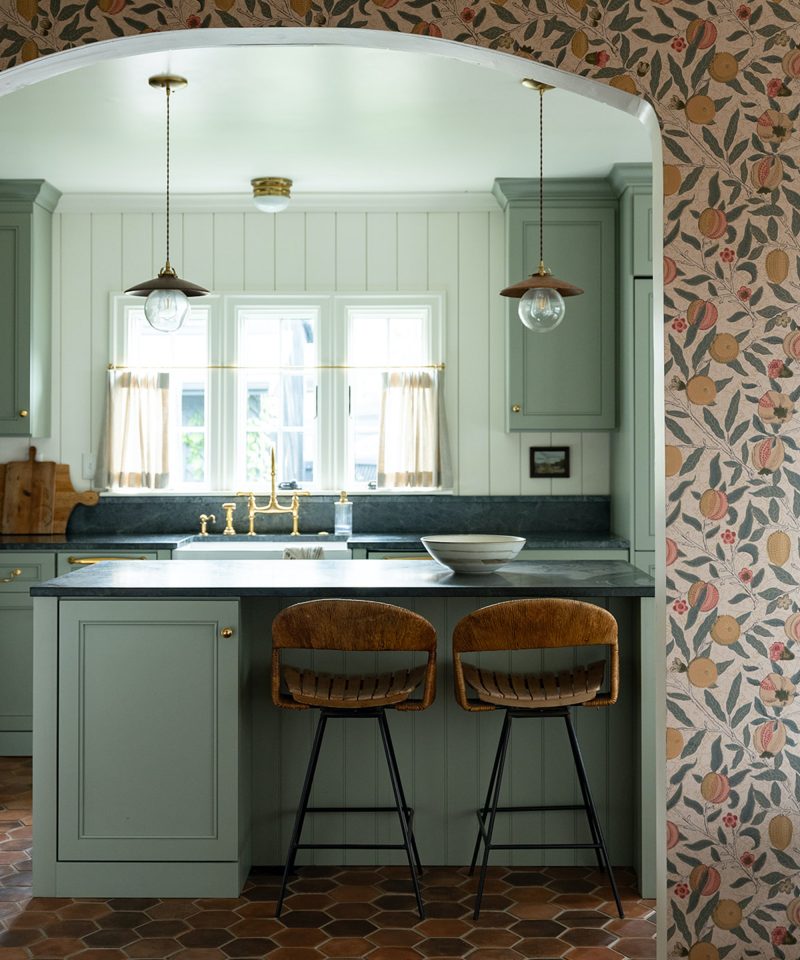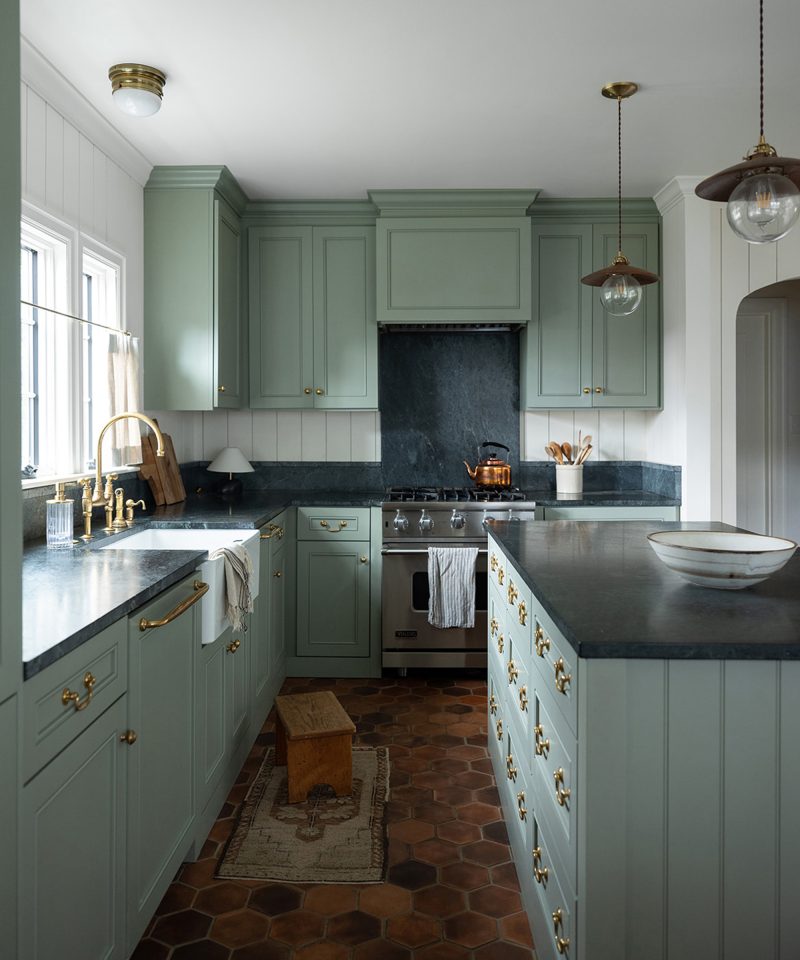 "I always think it's all about balance. It's my favorite word when I'm designing because it's just always about editing."
Rip & Tan: What would you say is the most important element to keep in mind when designing a space?

Heidi Caillier: The most important element is functionality. It always has to look good, obviously, but I design spaces for the way people live. It's really about comfort to me and being able to actually enjoy your space and live in it, rather than being worried about sitting on the sofa or spilling something.

Rip & Tan: What makes your house feel like home?

Heidi Caillier: My family!

Rip & Tan: What does living well mean to you?

Heidi Caillier: I think it's all about being happy in the moment and happy with what you have.