Living
How to Grow a Business on a Little Sleep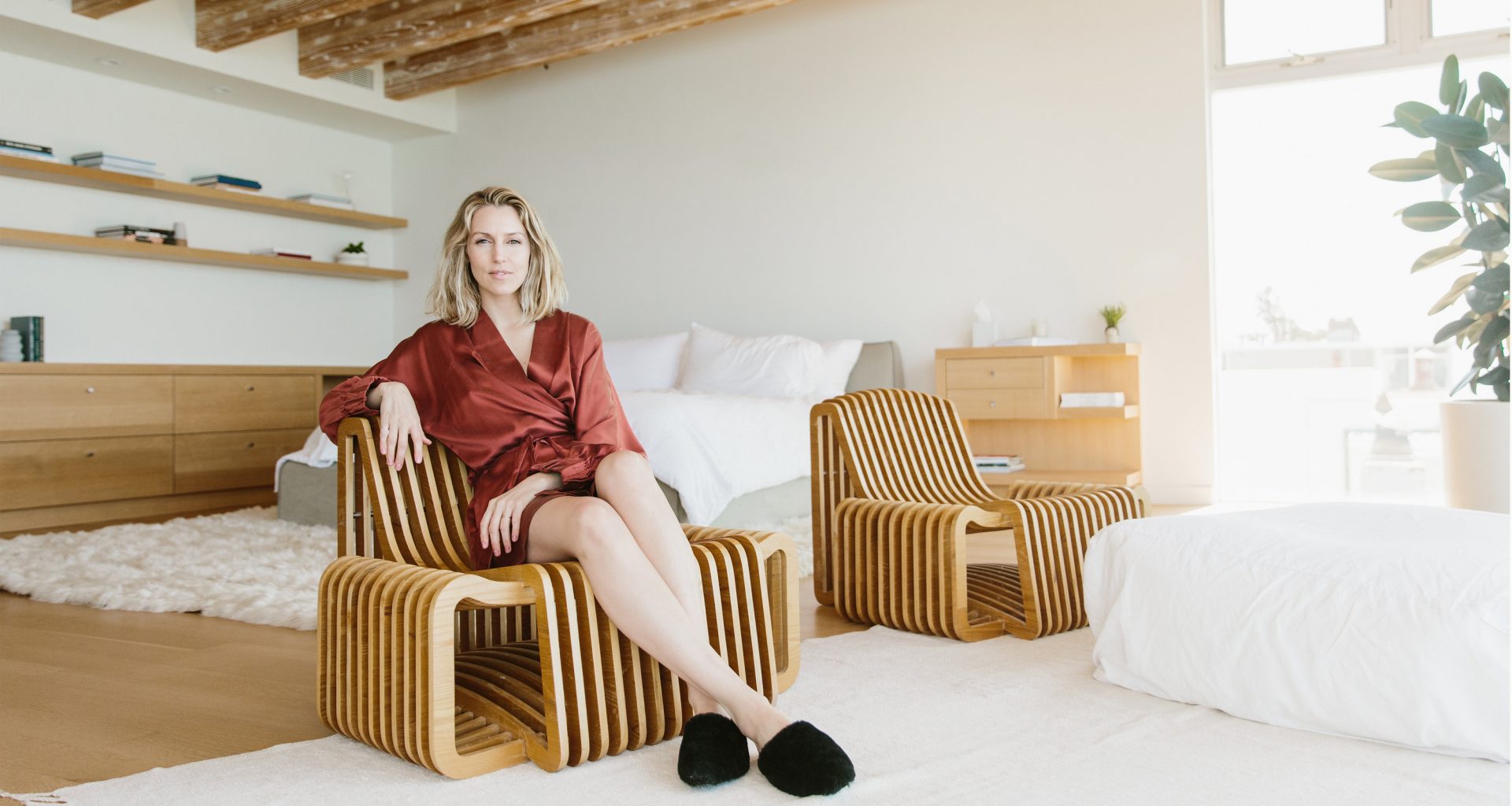 Lunya is on a mission to help you rest easy. Pregnant at the time of her company's conception and now a mother of two, founder Ashley Merrill knows how important it is for all women to look and feel their best. This is next-level sleepwear, so elegantly minimal and intelligently designed that you might finally have reason to get rid of those sweatpants from college.

We caught up with Ashley at her home away from home, beachside in Malibu, to talk building a brand, becoming a leader, and how she manages to do it all (hint: she starts her day at 3 AM). With a generous spirit and a skilled mind for business, Ashley shared how her company is moving forward to develop wearable technology that can actually help you get a better night's sleep.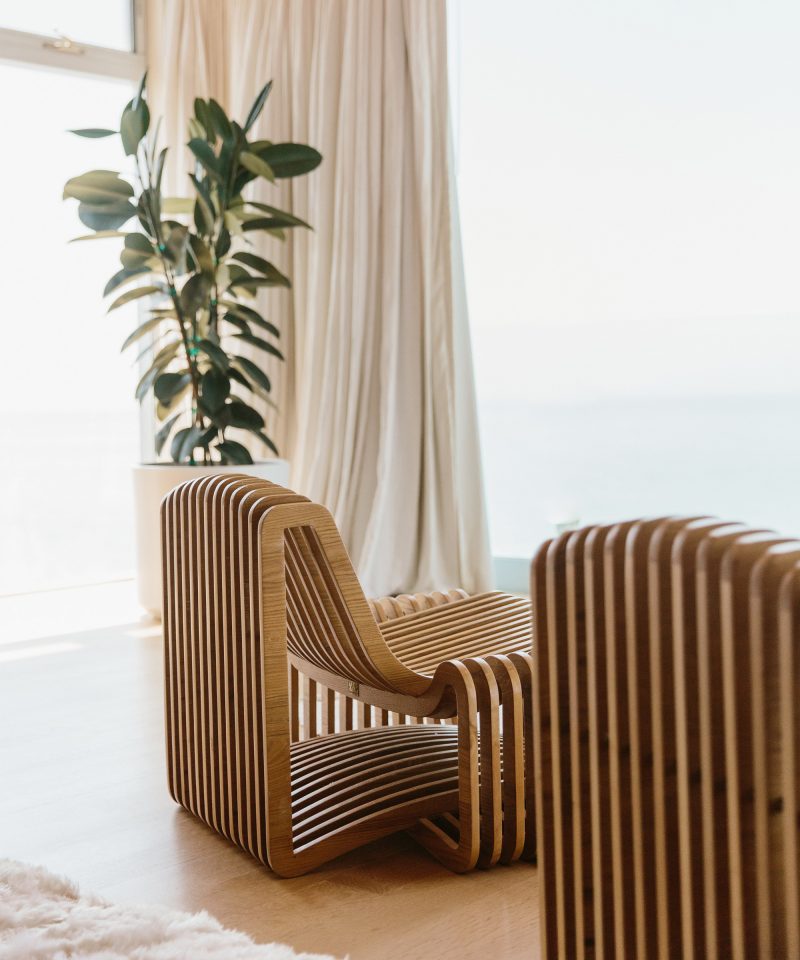 Rip & Tan: Tell us about the atmosphere in Malibu. How do your surroundings inspire your work or lend respite from it?

Ashley Merrill: Our place in Malibu is a physical separation from the chaos of day to day and it forces us to stop and be in the moment.  The design of the house has a lot of centralized open spaces which keeps us together with friends and family while we're there.

Rip & Tan: How did you approach the design of your home? What mood or feeling did you want it to evoke?

Ashley Merrill: I've always been a fan of minimalist design, and because I'm not in this house every day, I had the opportunity to really strip things down to create a space that feels open and fresh. I love white because it makes me feel like things are clean and organized and it puts my mind at ease. When you have kids, white can be a source of stress in normal day-to-day life, but at the beach, we trade mud for sand and it becomes more feasible. One trick is to use Sunbrella fabric, even on the inside of the house!

Rip & Tan: What were some of the biggest challenges to starting this venture compared to your past experiences in business?

Ashley Merrill: The pressure of supporting people's well-being is certainly unlike any of my prior work experiences. It's a tremendous feeling of responsibility to employ people and know that their well-being rests on the decisions you make.

Rip & Tan: Can you share a bit about the functional aspect of your sleepwear? What is the process of developing specific garments for specific needs?

Ashley Merrill: Fundamentally, we are a problem-solving company, so we view fabric and construction as tools for improving sleep experience and quality. Our products are comprised of a majority of natural fiber, and we make them functional through knitting techniques, mineral blends or in the finishing process. Restore is our newest fabric. It's a pima cotton blended with minerals to increase the amount of oxygen in the wearer's blood. In turn, this helps your muscles recover faster and sleep better. It's the real deal, it's an FDA-regulated fabric. 

The process of developing new fabrics always starts with understanding a need and then working backwards to determine how best to tackle that need. Our Research and Design team unpacks the sleeper's challenges and we start testing multiple solutions. Fabric development is a long and expensive process, but as a company trying to be a life changer, we really believe it's important.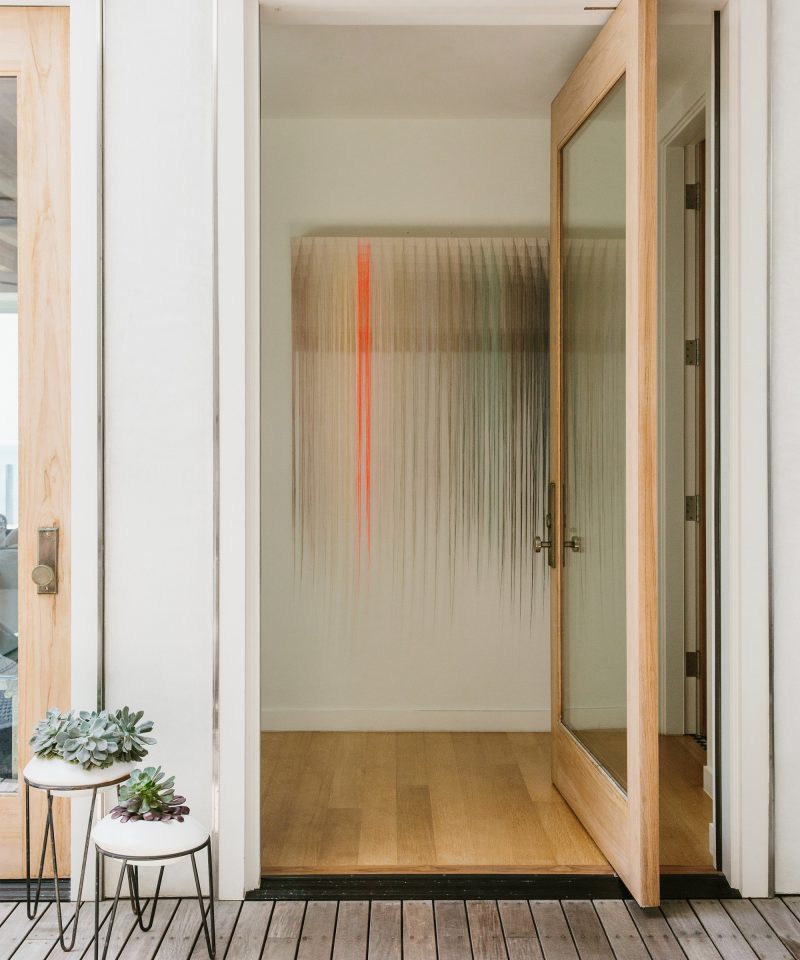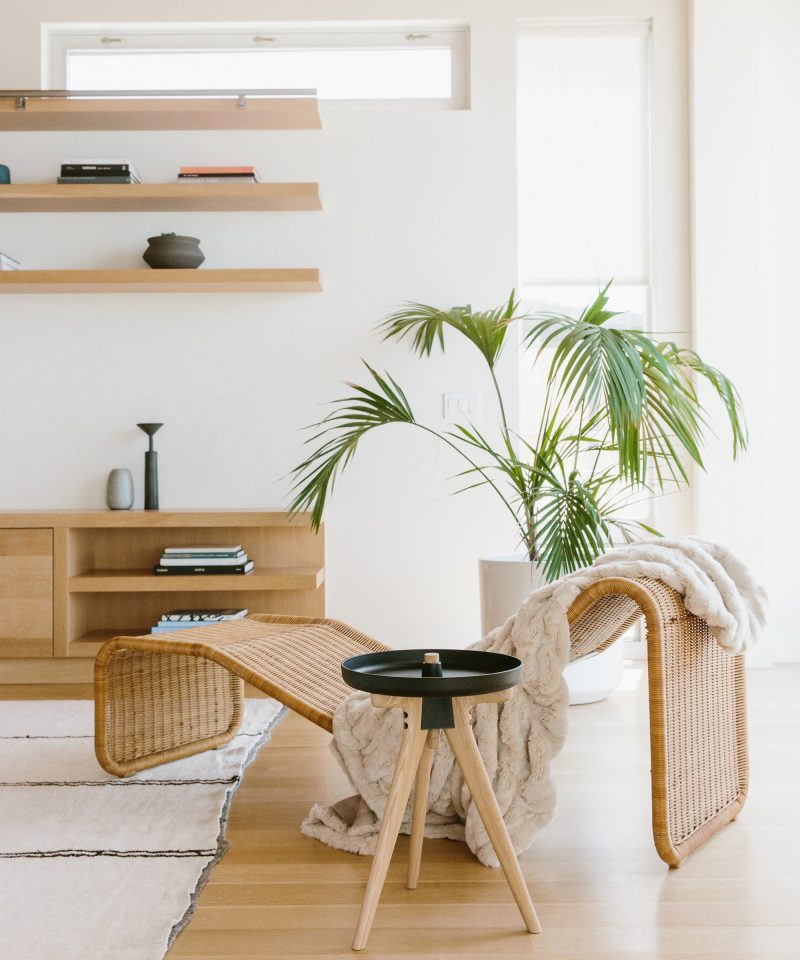 Rip & Tan: Washable silk—it exists? Without giving away too many of your secrets, tell us more!

Ashley Merrill: What I can say is it's an incredibly high-quality silk that we make washable through the final finishing process. It's heavenly.

Rip & Tan: Is it safe to say that Lunya is "disrupting" the sleepwear market?

Ashley Merrill: We certainly think so. We are innovators in this space, in everything from our products to how we make and distribute them. We're setting a new sleepwear standard by starting with women's needs and working backwards, reinventing the category with innovation in design, quality, and fabrics, which results in a carefully edited high quality collection of must-have pieces.

Rip & Tan: How do you see your company growing and evolving over the next few years?

Ashley Merrill: Evolution is part of our DNA. We do our best to never rest or stop challenging ourselves in every facet of the business. On the product side, you will see some more exciting things coming in fabric very soon (it's worth being on our newsletter to stay abreast of exciting releases). Even our fabric solutions' composition will always change as we find more and more ways to problem solve for the sleep micro environment. We also are going to be opening more brick and mortar stores!

Rip & Tan: What are some characteristics you look for in hiring people to work with you?

Ashley Merrill: What I look for has evolved over the years. Passion for our mission, brand, and goals is one of the number one things because I want people who are happy and motivated to be there. I'm also looking for positive team oriented can-do hard-working people. We have a work hard, play hard culture, and we set an extremely high bar.

Rip & Tan: What talent do you seek for, and how do you hone and develop the careers of others while effectively running your brand?

Ashley Merrill: I think career development is a combination of skill improvement, experience and way of thinking. 

Skill development is something we tend to support by offering people outside supplementary education when they need it, in the form of classes or mentorship. I try to give people transparency, a framework for how to problem solve, and high expectations combined with enough autonomy for them to feel personal ownership over their area.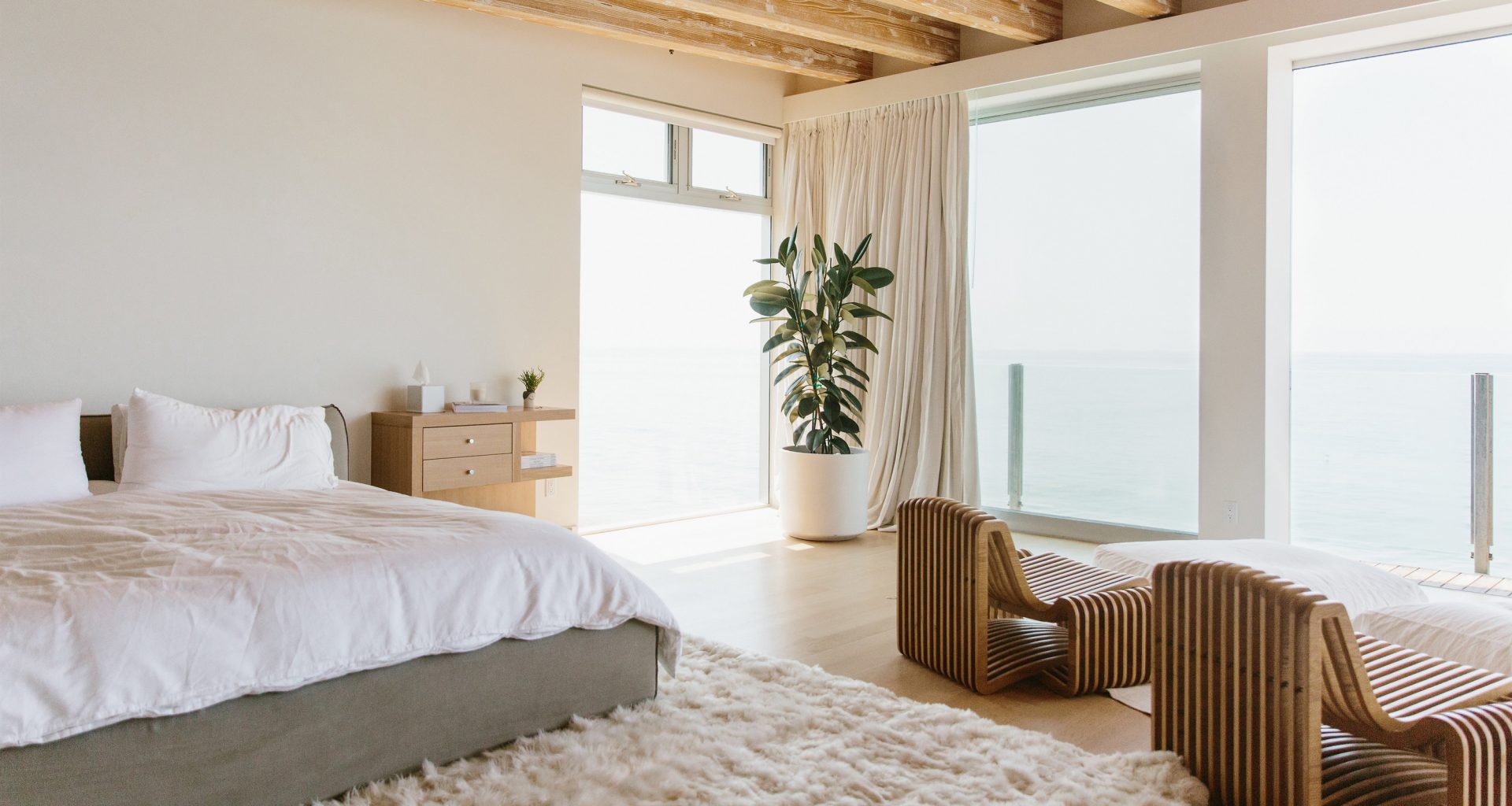 "'Be the change' is my motto. It has been a guiding light for me. I interpret it to mean living into the life you want or even better, be the person in the world that you wish there were more of."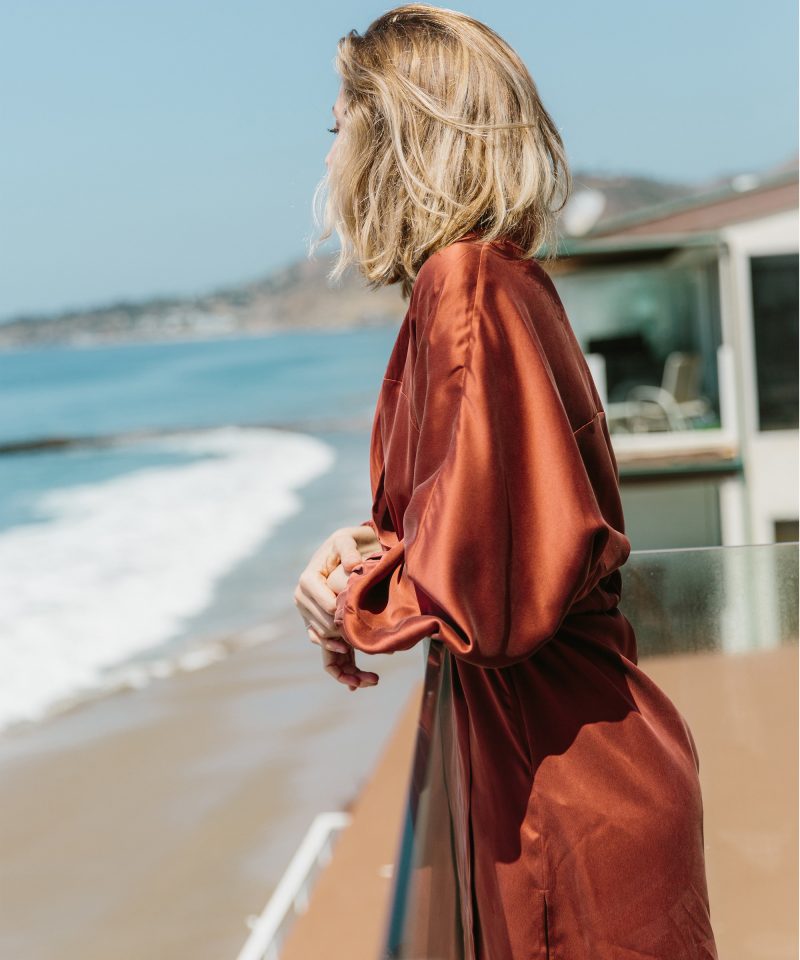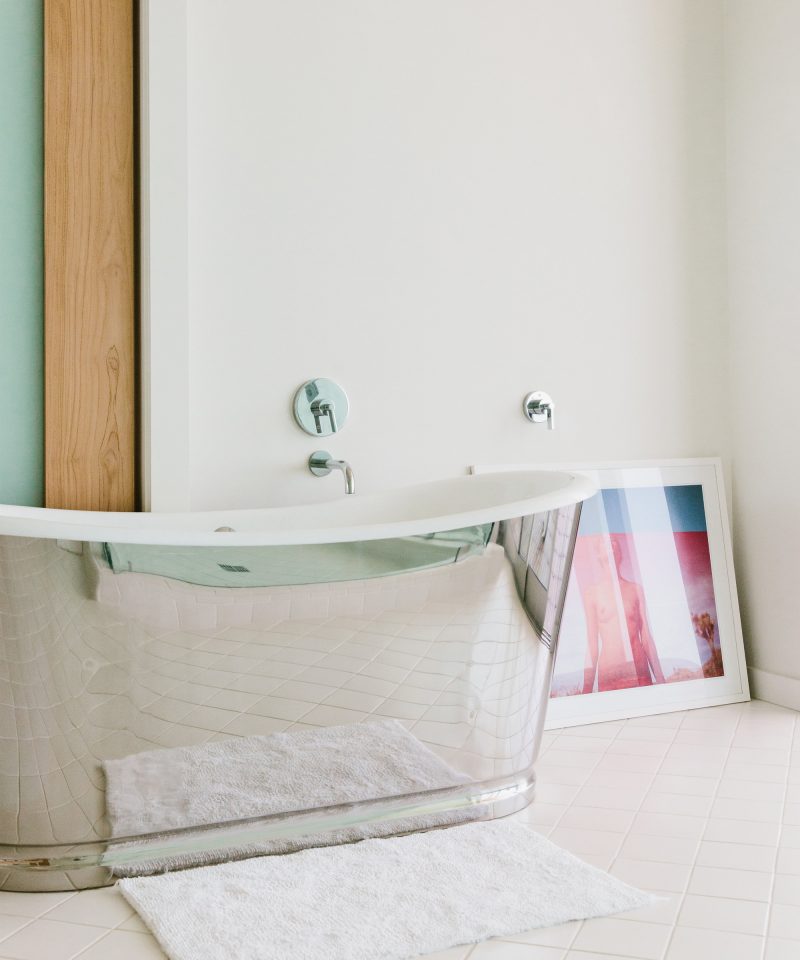 Rip & Tan: What advice would you give to mothers or soon-to-be mothers who are looking to advocate for themselves in the workplace or, if they are entrepreneurs like you, seek a more equal balance?

Ashley Merrill: The most important thing is to know yourself and be honest with yourself. When anyone thinks about key life choices, like choosing a spouse, career, or having kids, they need to think about the kind of life they want to lead. Do you want to be the person with the primary income or the one who is primarily with the kids? If you and your husband are both very career-focused and still want a family, how are you going to build a village of support? Sick days will happen, and someone will need to pick the child up from school. Your best tool is being at a company and in a role that fits what your intentions are, so you aren't letting your team, boss, family, or yourself down.

There are pros and cons to every job but getting alignment on personal and career goals is a great place to start. Staying at home with babies is a big full-time job and can be great if your lifestyle and spouses job can support it. A job at a big company can often offer great benefits and more redundancy, which often means some flexibility, but might mean more bureaucracy. Consulting can give you freedom with your schedule, but it can come with some income instability and doesn't usually include benefits. Small startups can be more emotionally satisfying in that you will likely have lots of career growth and more impact on the business, but it can also mean a lower salary, benefits, less corporate organization. There are a million variations in between this but I do think making the right choice based on your personal needs is a good starting place.

I worked at a bigger company prior to Lunya and while I was there I actually negotiated a four-day workweek instead of a raise. You are paid for the work you produce, but at the most basic level, you are giving someone your time for their money, so you can often trade compensation for more flexibility. After being at a more corporate company, I wanted to be a part of building something, that had a heartbeat and where I could feel impactful. This choice meant more work, less pay, less flexibility and less benefits…which is often the case with a younger company.

As the founder, I didn't get a maternity leave. I'm not proud of it, it just wasn't a possibility, because if I didn't go to work at that time, there would be no Lunya. Right now, I work crazy hours. I'm at the office about ten hours a day, though I do sneak in a midday workout, which is great. I am on email evenings and mornings (often starting around 3 AM) before the kids are up. I find balance by spending quality time with my kids in the morning and before bed and giving them my full self on the weekends. This isn't glamorous, but it is what I signed up for and I feel grateful to do what I love and have two wonderful children and a supportive husband.
Photos by Nicki Sebastian