Food & Drink
Feverfew Tea Bundles with Rosemary and Mint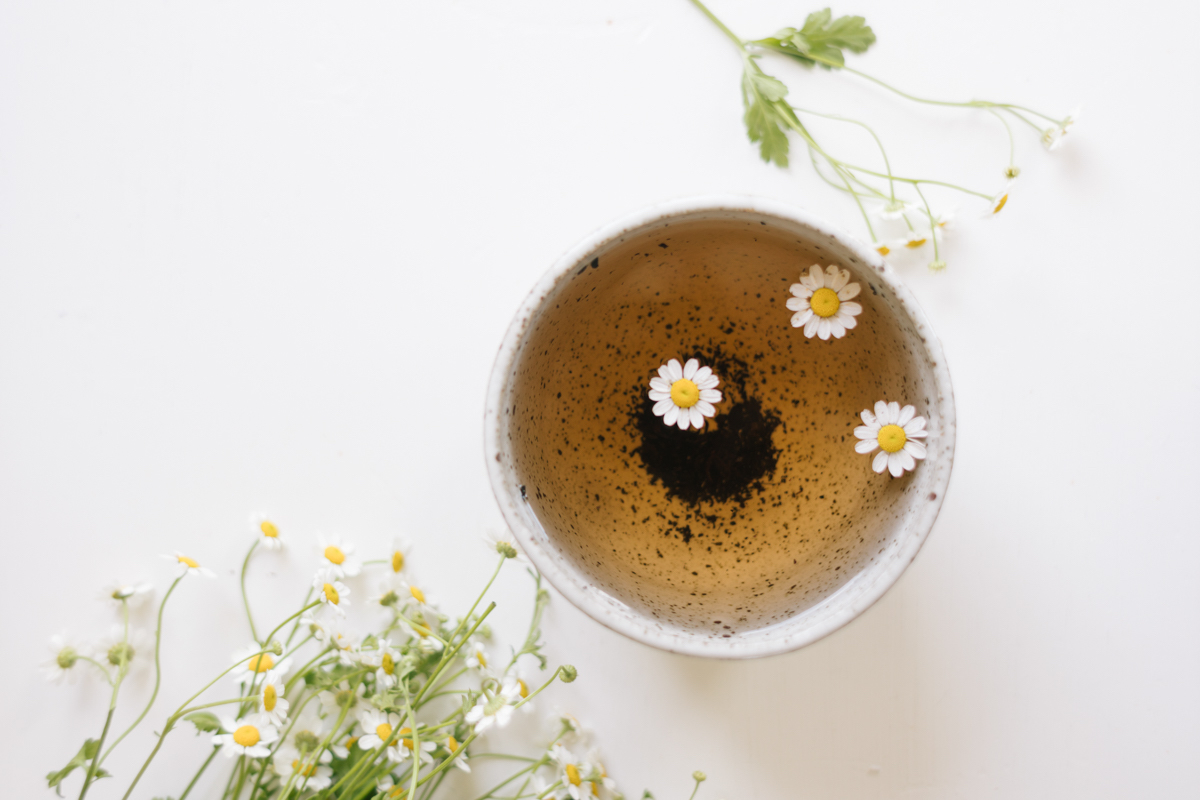 Using everything in your garden at the right time, in an exciting way, is always a challenge. That's why I'm enjoying this new book by Stefani Bittner and Alethea Harampolis, owners of the landscape design firm Homestead Design Collective in San Francisco. Called "Harvest: Unexpected Projects Using 47 Extraordinary Garden Plants", the book has a plethora of ideas for using what's in your garden—or even backyard—throughout the year. There are projects for fragrances, floral arrangements, beauty products, and even cocktails. It's really useful. 
I especially love this recipe for dried feverfew tea bundles with rosemary and mint. Not only are the bundles beautiful while drying, but you can never have too much dried herbal tea in the house! Feverfew is packed with vitamin A and C as well as iron and niacin. As the name suggests, it can be used to relieve fevers. It also helps dull headaches and calm anxiety. Rosemary and mint, meanwhile, add that refreshing, cooling flavor you want in a warm-weather tea. You could easily ice this recipe on an especially hot day, too. XXJKE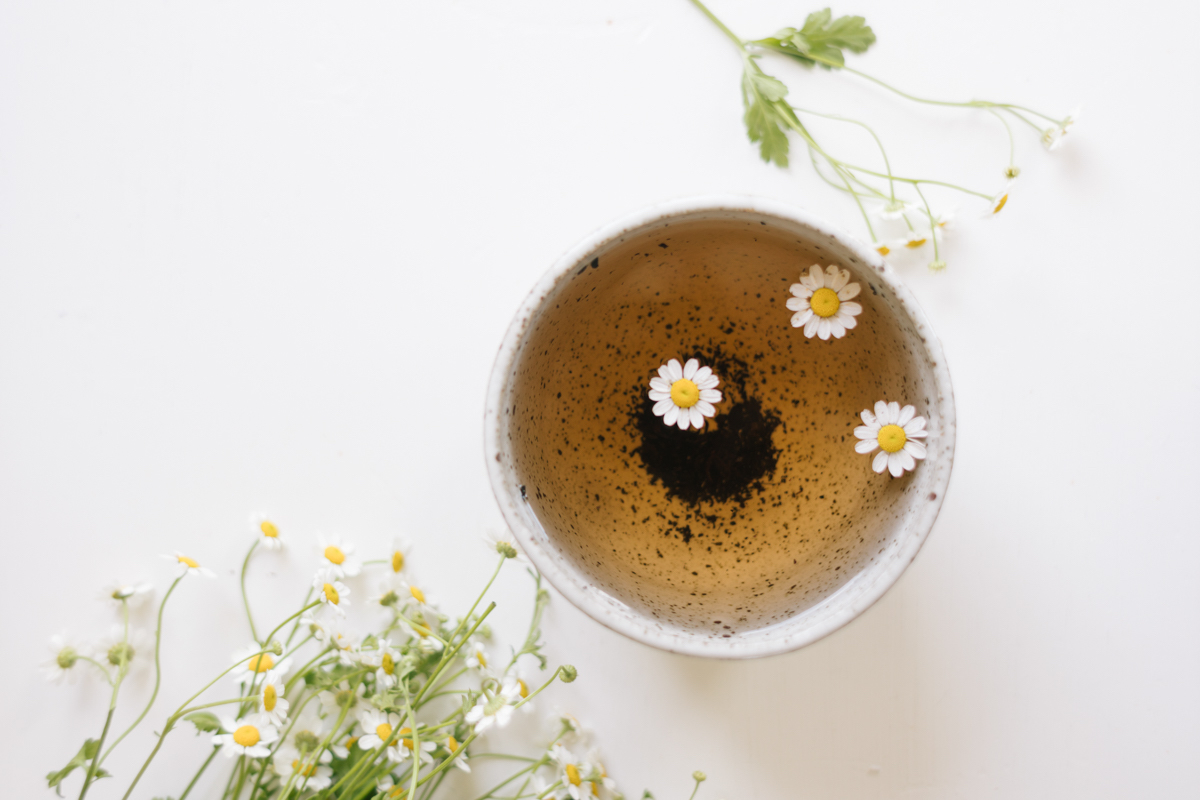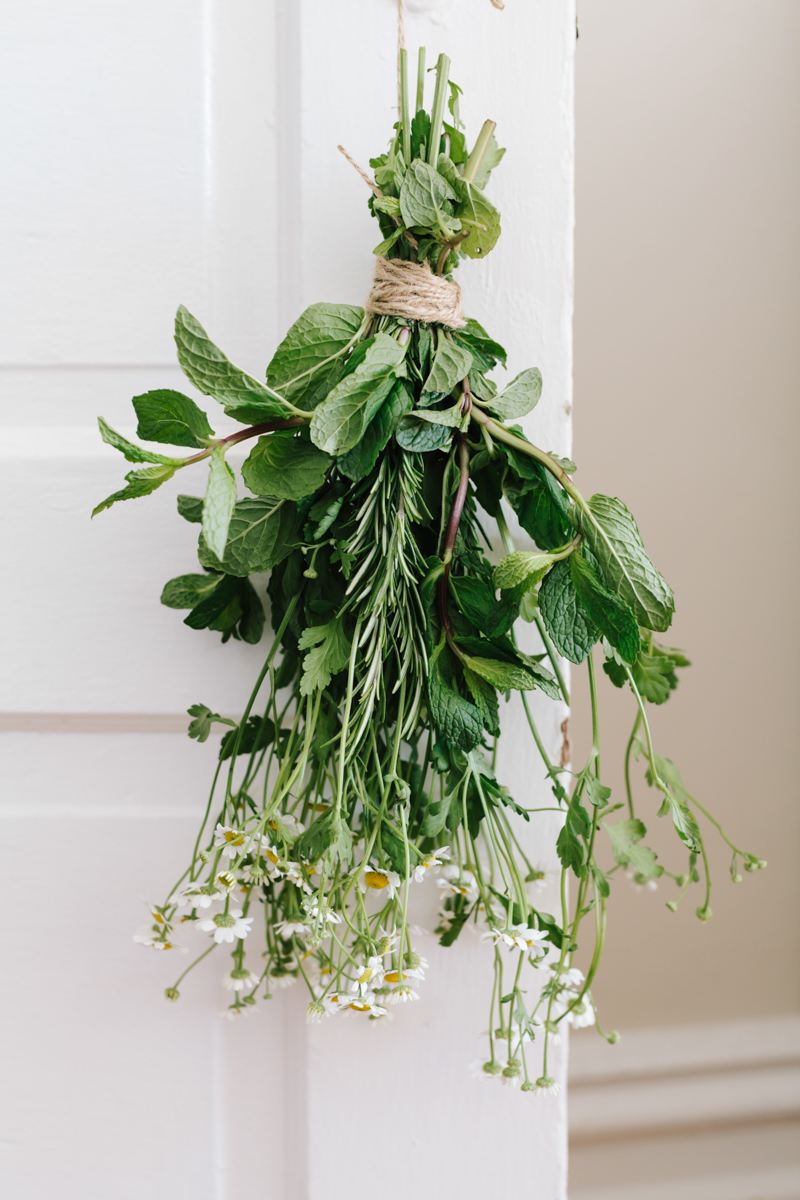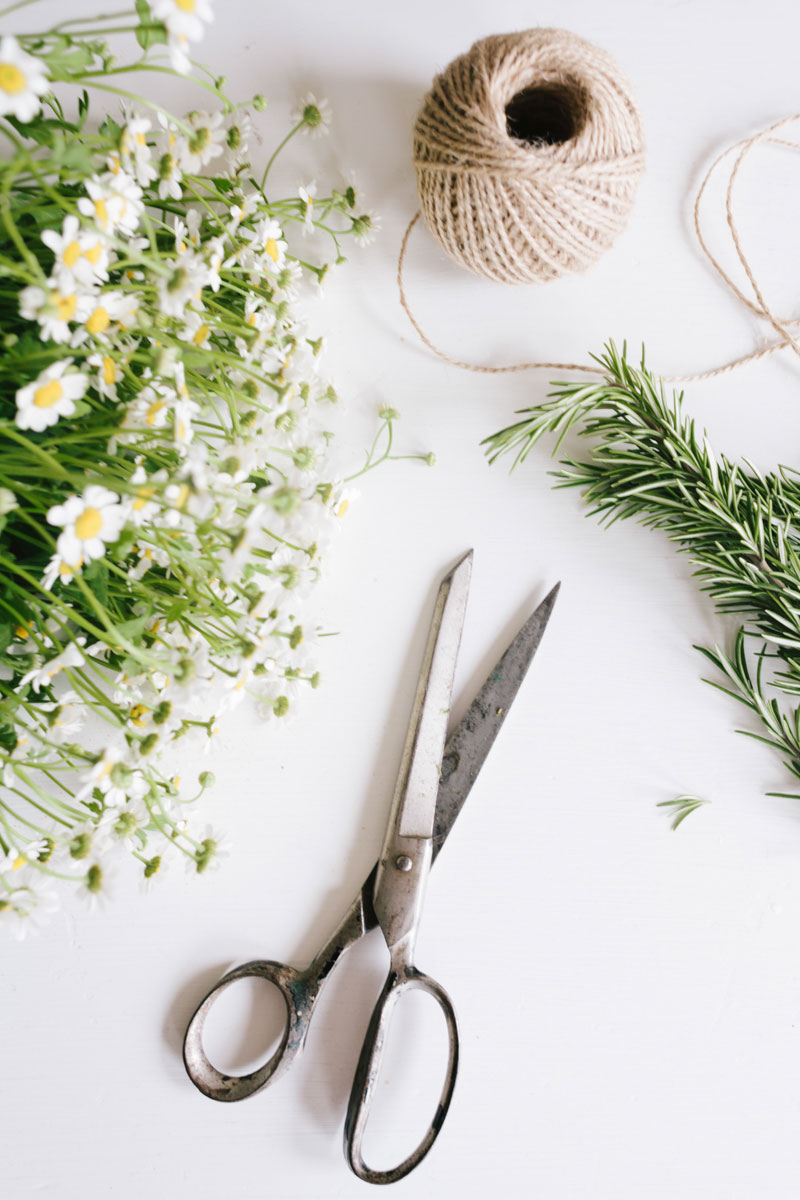 Recipe
Feverfew Tea Bundles
Servings: Makes one pot of tea
Units:
Ingredients
1 bunch feverfew
1 bunch mint
1 bunch rosemary
1 roll twine
Cut about 3 feet of kitchen twine into three 12-inch pieces. Cut another piece of twine about 3 feet long. Attach the long piece of twine to a place where it can hang free. (We use a doorway in the pantry.)
Create three bundles of herbs using four stems each of the feverfew and mint, and two stems of rosemary. Wrap a small piece of kitchen twine several times around the stems at the base of each bundle and tie to secure. Leave 3 inches or more free to use to attached the bundle to the hanging twine (the longer piece you cut).
Attach the three herbal bundles to the hanging twine, spacing them about 4 inches apart. This will enable air to circulate around the bundles so they dry completely and don't mold. Let the bundles dry for two to three months.
When the bundles are dry, crumble together the dried herbs from all of the bundles over a large bowl. Use these dried leaves to create tea in a French press or tea ball to steep. Fill one-half of a tea ball for an 8-ounce cup of tea. The dried herbs can be stored in a sealed jar at room temperature for up to 1 year.