Living
Fashion Through the Artist's Eye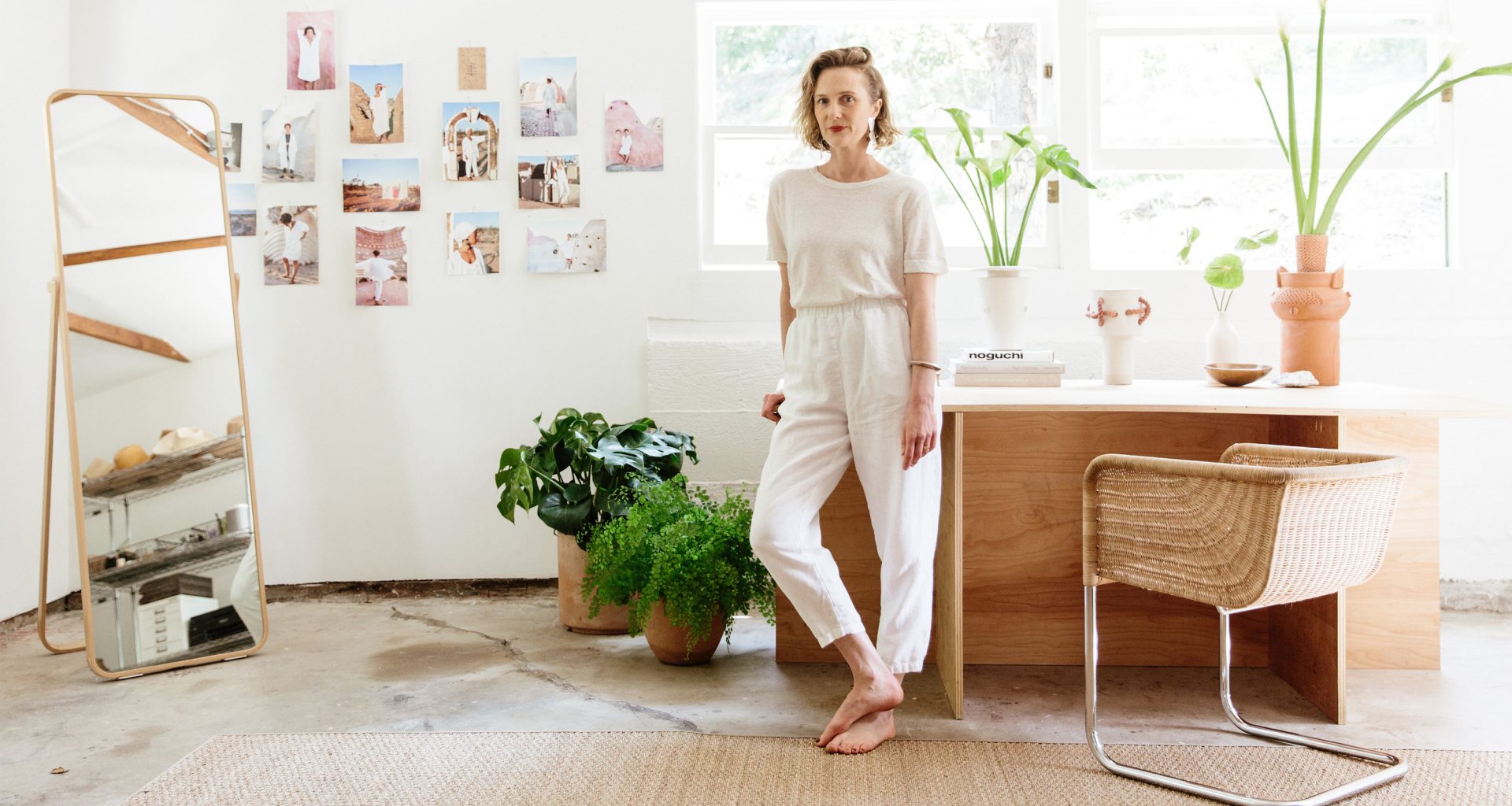 Ten years ago, Rachel Craven joined forces with fellow working mother Beatrice Valenzuela to bring their vision to Los Angeles' East Side community. Spanning a weekend in May, the Echo Park Craft Fair showcases artists, makers, and designers, and we look forward to it every year. We visited Rachel at her family home (which doubles as her studio) to talk sustainability, the influence of artistic parents, and objects with meaning. 
Rip & Tan: How does your background in fine arts translate to your career in fashion? How do the two disciplines overlap, and do the respective processes differ?

Rachel Craven: I love colors and the tactile quality of linen. My art school and painting backgrounds are completely intertwined with my fashion sensibilities—I have always loved both equally, but it's just recently that I feel like I have been confident of their equal importance. I look at a Josef Albers painting and I'm inspired to create a rich pink hue linen. I see a Lynda Benglis sculpture and want to make a new silhouette. My interest in art completely fuels my desire to make clothes, which is a much lighter practice than making art for me, in that clothes and textiles are a more accessible practice. I love watching women try on clothes and see them feel chic, powerful, beautiful and comfortable. I make clothes for the self-realized woman.

Rip & Tan: Can you tell us about your brand's sustainability practices? What challenges come with sourcing and producing natural and recycled textiles?

Rachel Craven: We buy all our linen here in downtown LA from places which supply excess fabric from larger companies, mostly leftover fabrics that other fashion houses have discarded because they overestimated their needs. We rescue these hidden gems, dye them, and make beautiful clothes. It keeps things really simple. This means that the weight of our linen may change slightly from season to season, for example, but that's a small price to pay. It's always challenging to do things differently, but I find it totally worth it.

I strongly believe in community and doing what you can for the business next door. We design in LA, buy the fabric in LA, dye in LA and sew in LA. This is our community.

Rip & Tan: What aesthetic influences inform your designs?

Rachel Craven: Minimalism, feminism and Georgia O'Keefe's original cocoon dress.

Rip & Tan: Outside of the fashion industry, what (or who) inspires you to create?

Rachel Craven: My mother, my friends and now my clients. I am endlessly inspired by the women I'm surrounded by.

Rip & Tan: Personal taste and intuition aside, what factors do you consider when buying pieces for yourself or your home?

Rachel Craven: Longevity. I look how objects are made, where they're made, who made them—their complete history. It's all important to me.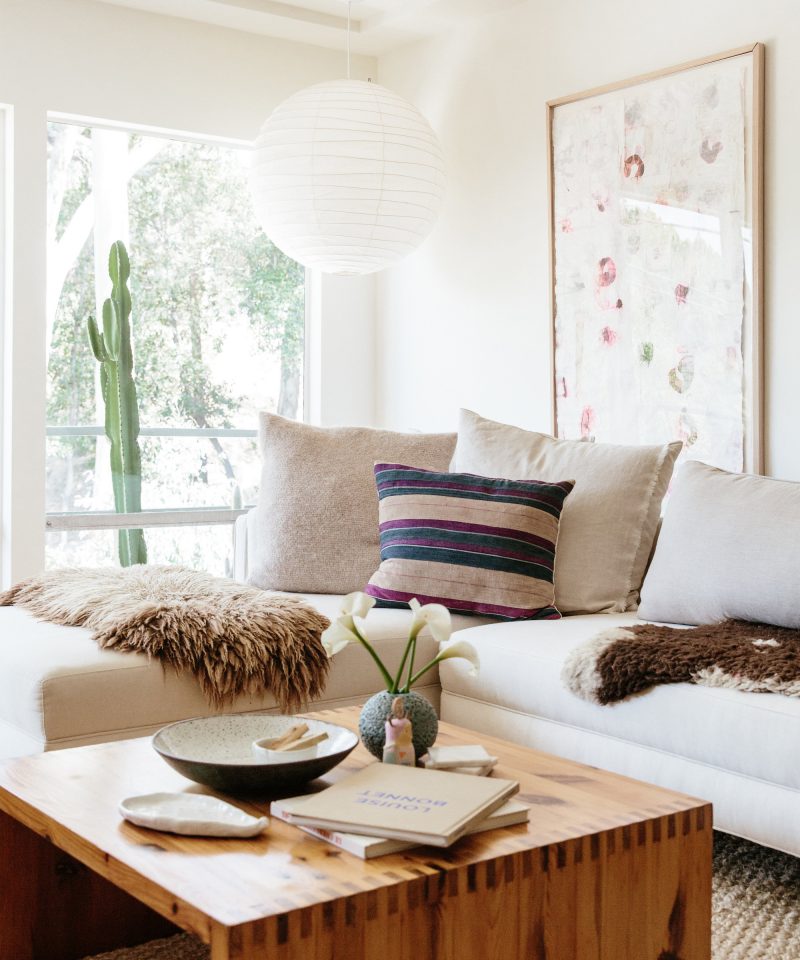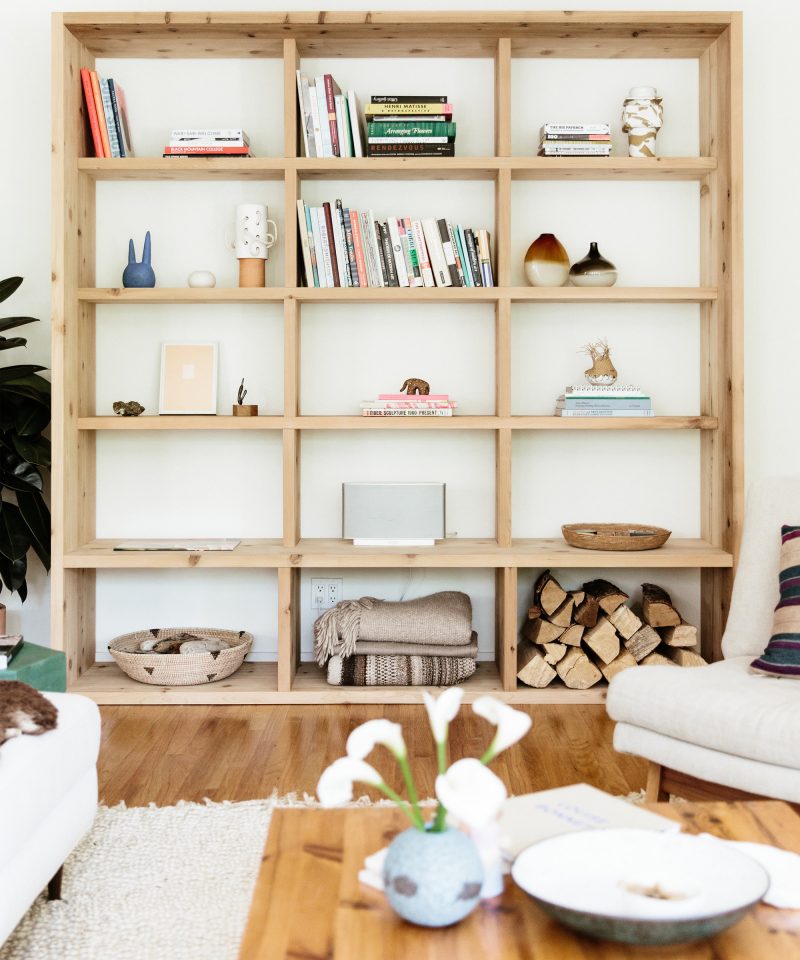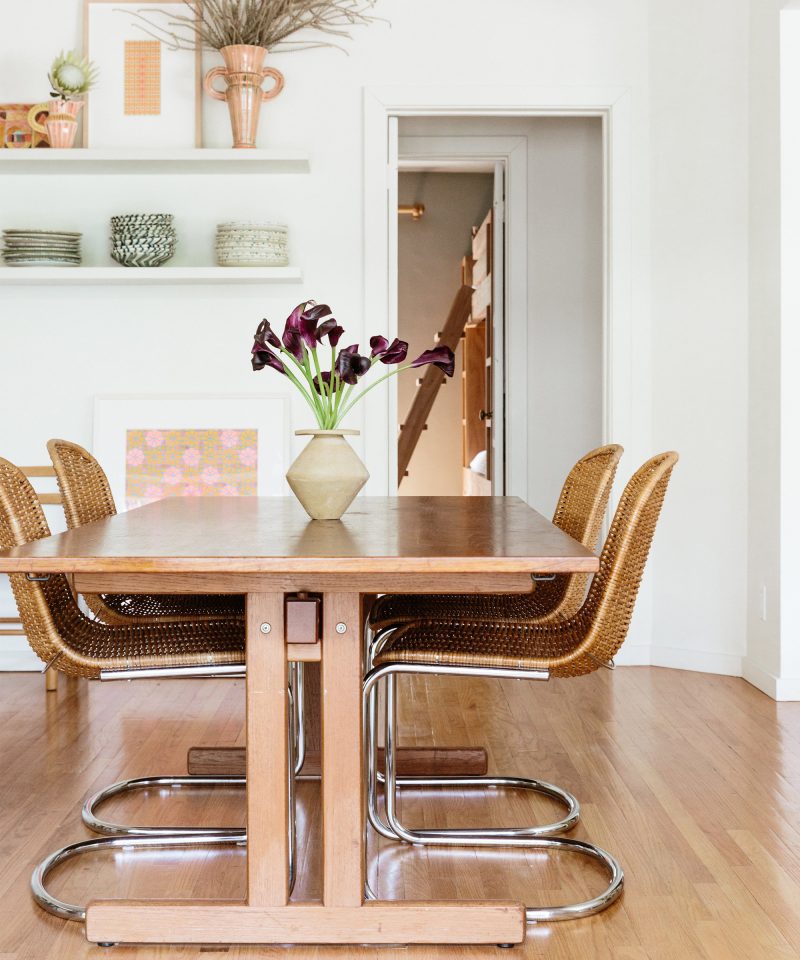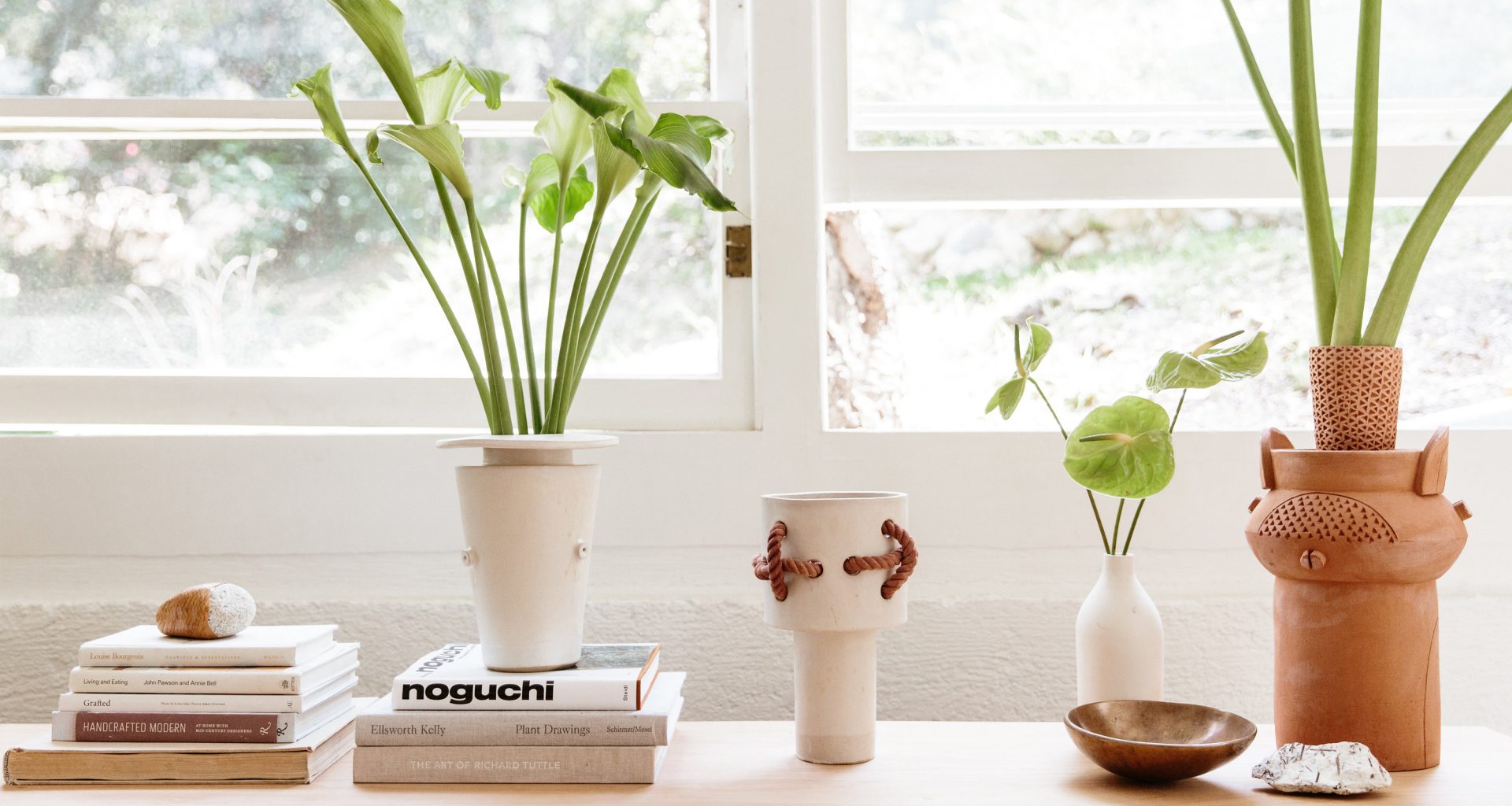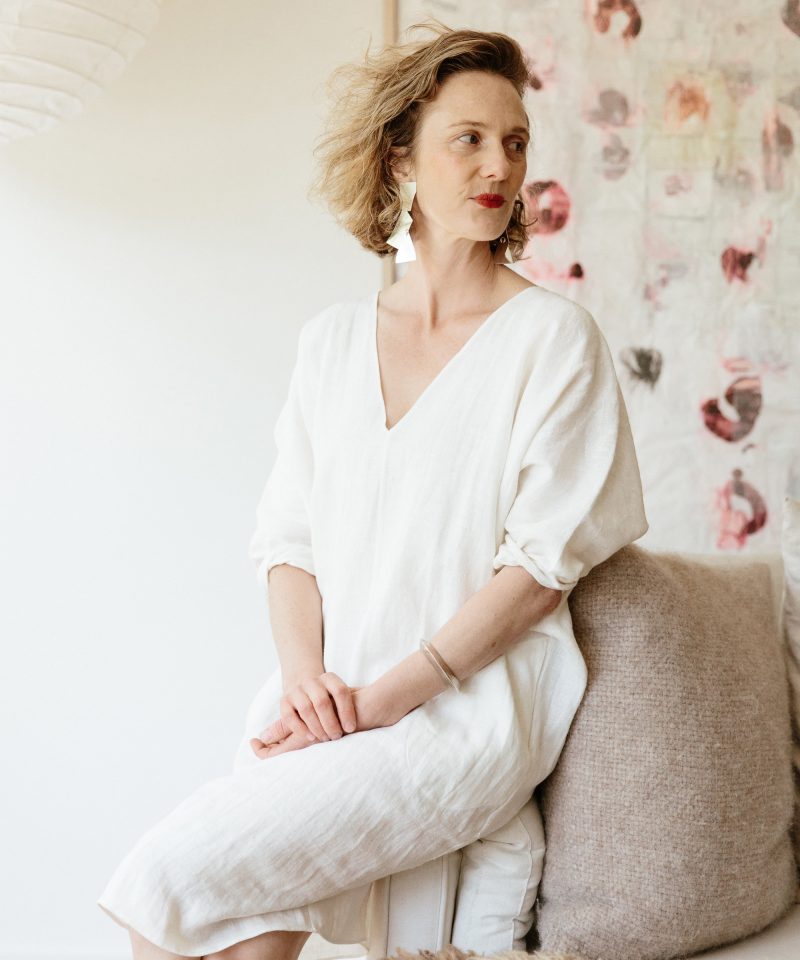 Rip & Tan: How did you approach the design of you home? What mood were you aiming to convey?

Rachel Craven: Calm. Quiet. Peace. We live among the oak trees of Chevy Chase Canyon and we wanted a peaceful spot to raise our boys. My studio is here as well so I can be close to them. I pick them up from school and then I go back to work. It's important to me that my boys see their mother create and feel satisfied by her work. We don't have tons of stuff. What we do have, we have gotten from friends, artists and designers. I feel it's important to be surrounded by objects that have meaning. Our home is a place to unplug.

Rip & Tan: Your parents are both artists—did you inherit any philosophies or sensibilities from the way they work and live?

Rachel Craven: I don't think a child of artists has a choice in the matter! My parents' sensibilities are completely a part of my aesthetic. My father's paintings hang all over our home—the colors he uses are always a part of my collection. And his minimalist ideals are completely a part of my design practice. We lived in lofts and so much of how my parents lived while I was growing up still influences me today. We use my mother's ceramics for every meal. She instilled in me that art was supposed to be useful—not just collected, but actually used every day.

Rip & Tan: Describe your favorite room or corner of the house and what makes it so special:

Rachel Craven: I love our living room. The light, and the oak and eucalyptus trees outside. The boys play guitar, read, do homework—we all spend a lot of time there.

Rip & Tan: How did the Echo Park Craft Fair come to be? Have you always been one to bring people together in an artistic community?

Rachel Craven: I was inspired by my then-neighbor Beatrice Valenzuela. She had started a fair in her backyard and I knew the moment I saw women selling their incredible work that I had found my community. I started making textiles to sell at EPCF. We partnered eight years ago and well now we have a thriving and growing artist community. I've found that sometimes, inspiration and your creative calling can actually be found right next door.

Rip & Tan: What changes have you observed the landscape of fashion, art, and design in Los Angeles? What is exciting about living and working here, and what factors pose the greatest challenges?

Rachel Craven: It's completely changed since I moved here 15 years ago from NYC. It's really exciting right now. Los Angeles has had great fashion, art and design for a long time, but the breadth and scope of it all is maturing, diversifying and flourishing all around us. I feel a part of something special.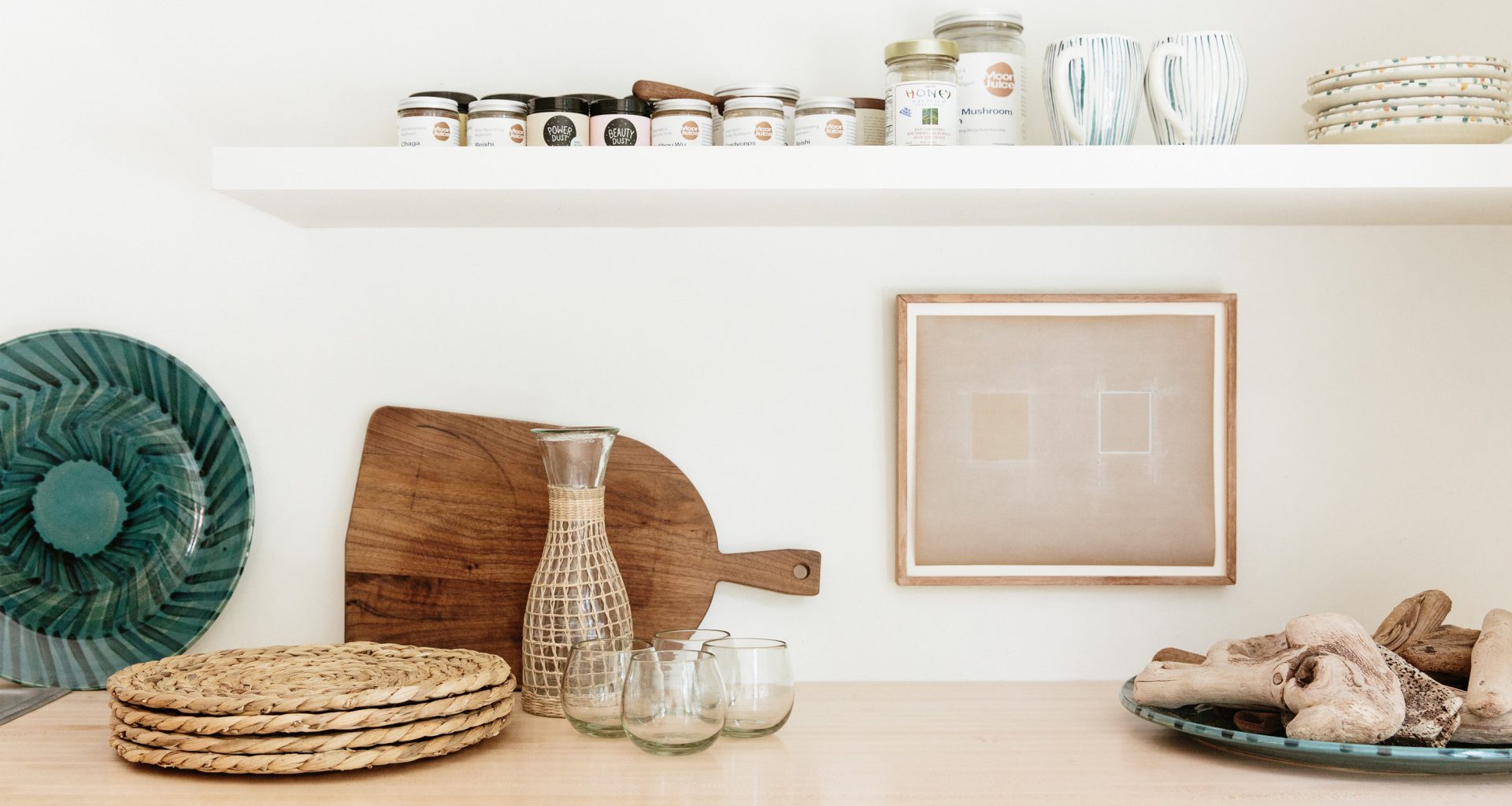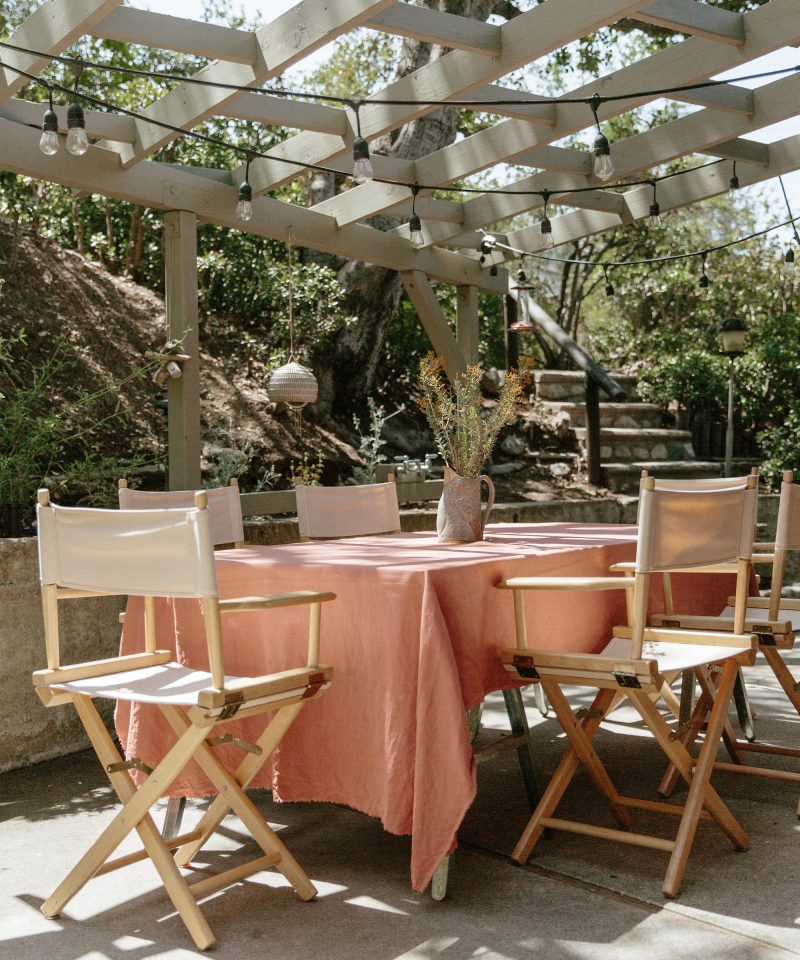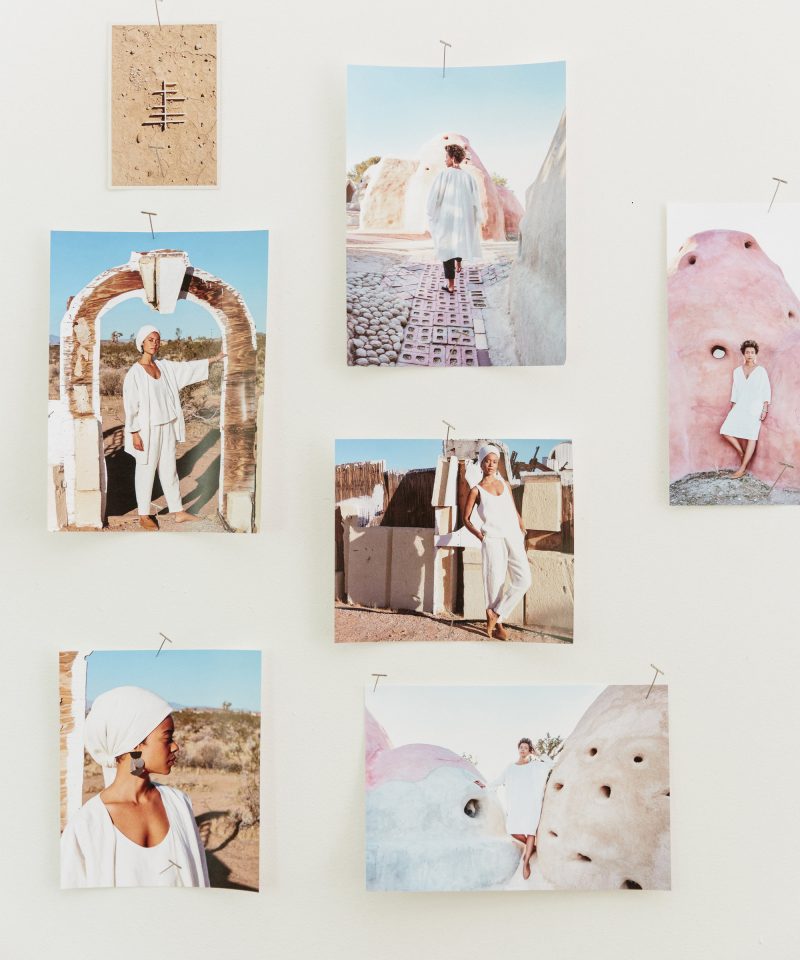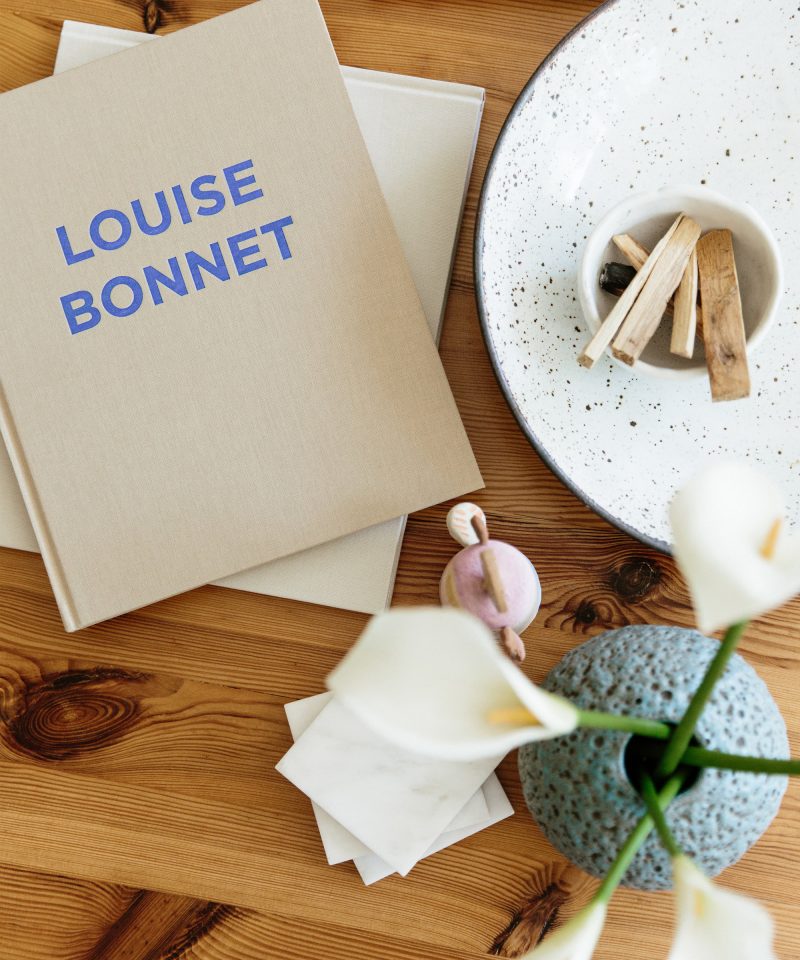 "My art school and painting backgrounds are completely intertwined with my fashion sensibilities—I have always loved both equally, but it's just recently that I feel like I have been confident of their equal importance."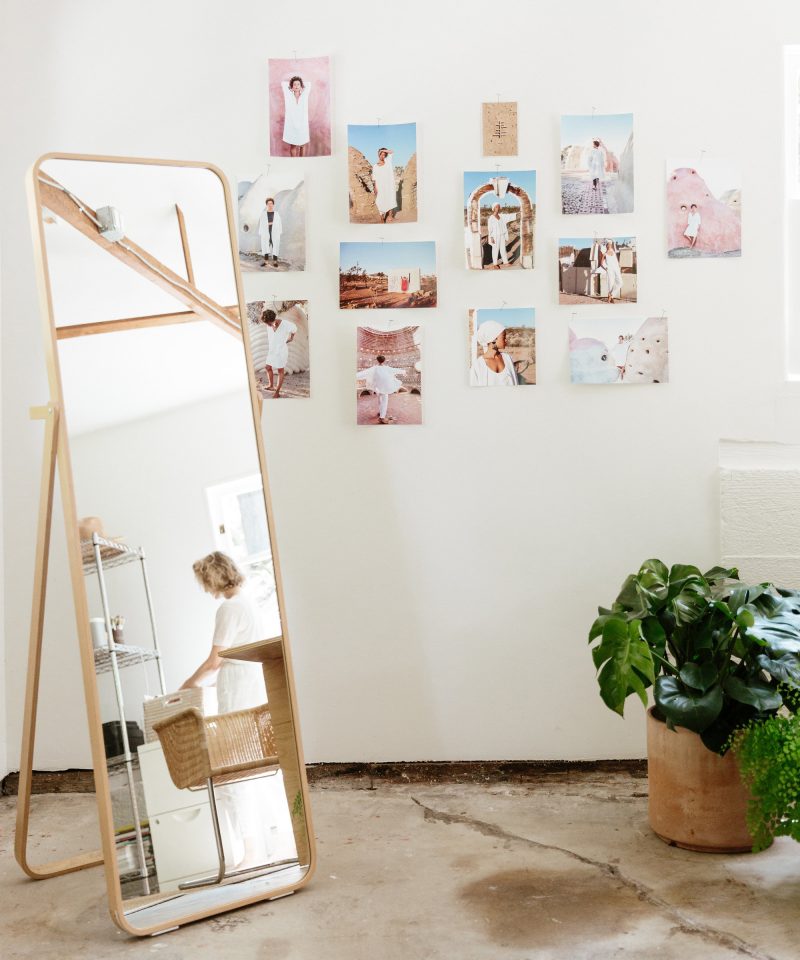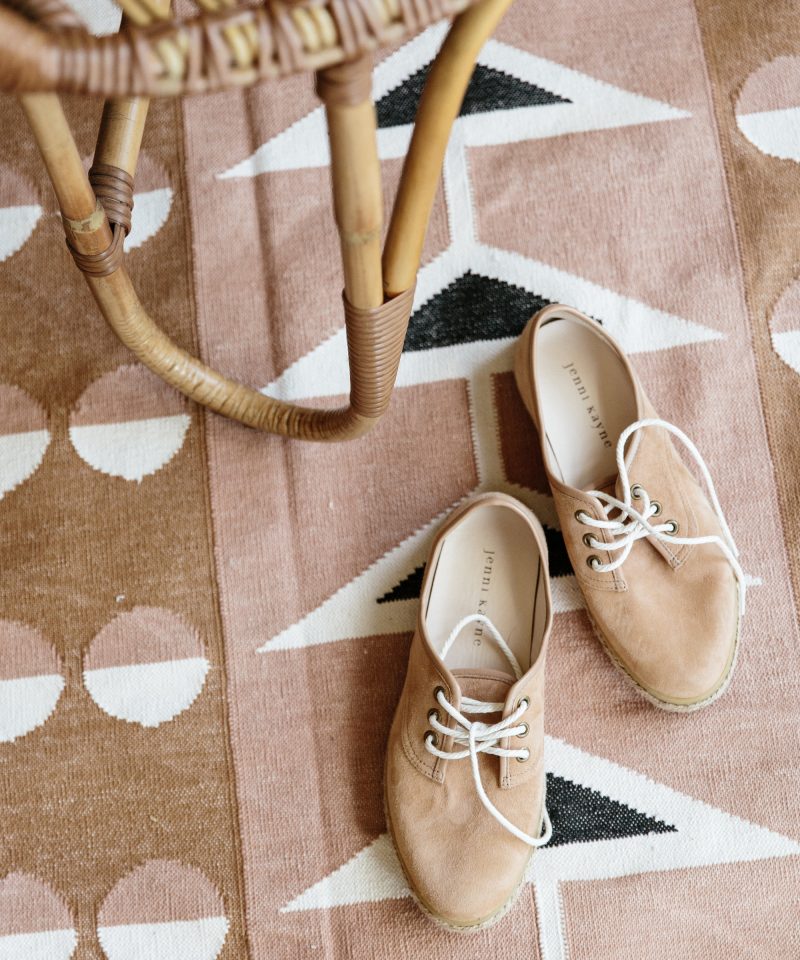 Photos by Nicki Sebastian