Entertaining
Fall Wellness Bowls with Elissa Goodman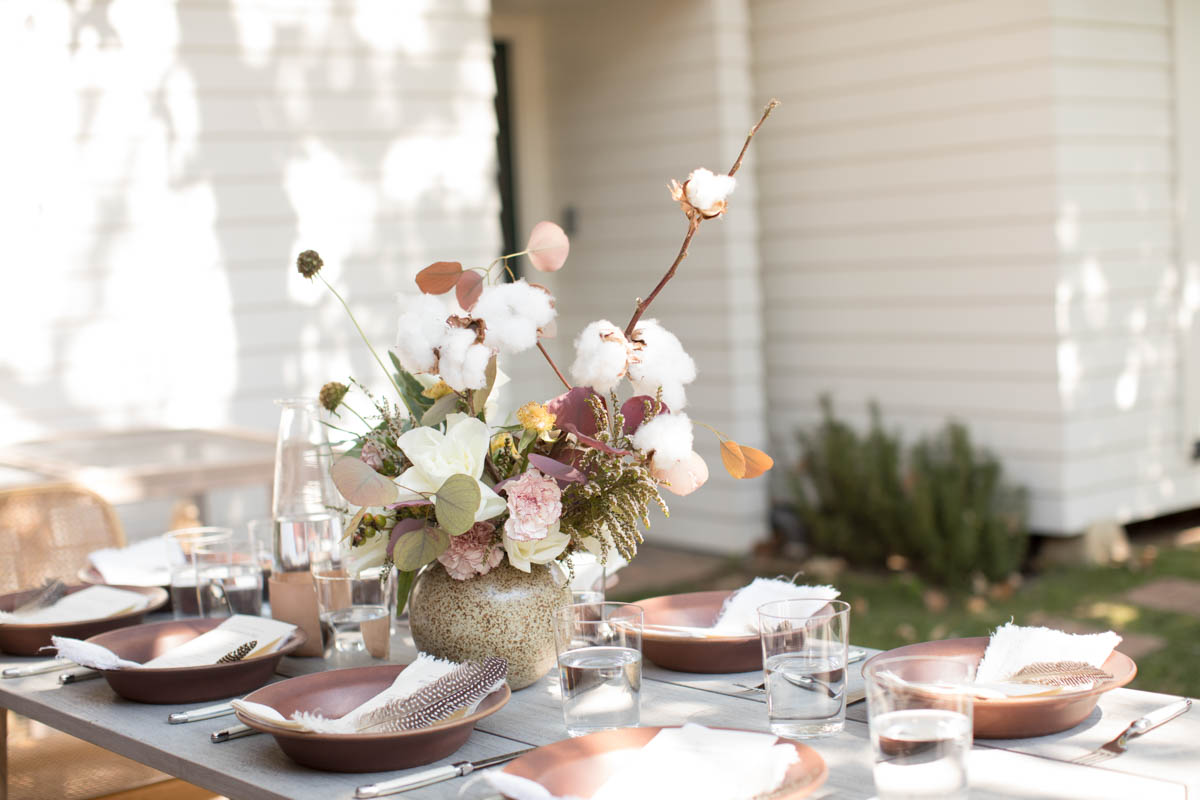 Earlier this month I hosted our latest In the Veggie Kitchen gathering with holistic nutritionist Elissa Goodman and chef Amber Wilson. We wanted to create a menu that was healthful and restorative but a bit richer and warmer for the fall season. The main course consisted of wellness bowls with ingredients like chickpea tofu, roasted eggplant, and hen of the woods mushrooms, and Amber also made a dairy-free pear tart with almond crust for dessert. The meal was colorful and comforting—just what I'm craving during this final stretch in my pregnancy—and I loved that everyone got to compose their own bowls so they could indulge or abstain depending on their preferences. 
Elissa also added a "fall elixir"; a juice made with beet, fresh pineapple, Persian cucumber, and fresh ginger. It was refreshing and had just the right zing thanks to the ginger. I love fresh juice year-round but it's especially helpful during cold season to keep your immune system strong.  
To prepare for the lunch I set the table with Irving Place Studio bowls, leather wrapped carafes from Simon Hasan, and a speckled Victoria Morris vase filled with florals by Maurice Harris of Bloom & Plume. I love how textured Maurice's arrangement was, with cotton, soft petal florals, wild leaves, and other elements all mixed together.  
Before the lunch Elissa gave a talk on nutrition, walking us through Amber's recipes. Elissa and Amber were also kind enough to share those recipes here. In addition to the signature ingredients listed below Amber set out mache greens, caramelized onions, roasted eggplant, roasted radish, and a few other odds and ends. There was also wild smoked salmon belly from Cape Seafood in West Hollywood for a boost of protein. I hope these recipes inspire you to make something delicious for yourself and others this month! Enjoy! XXJKE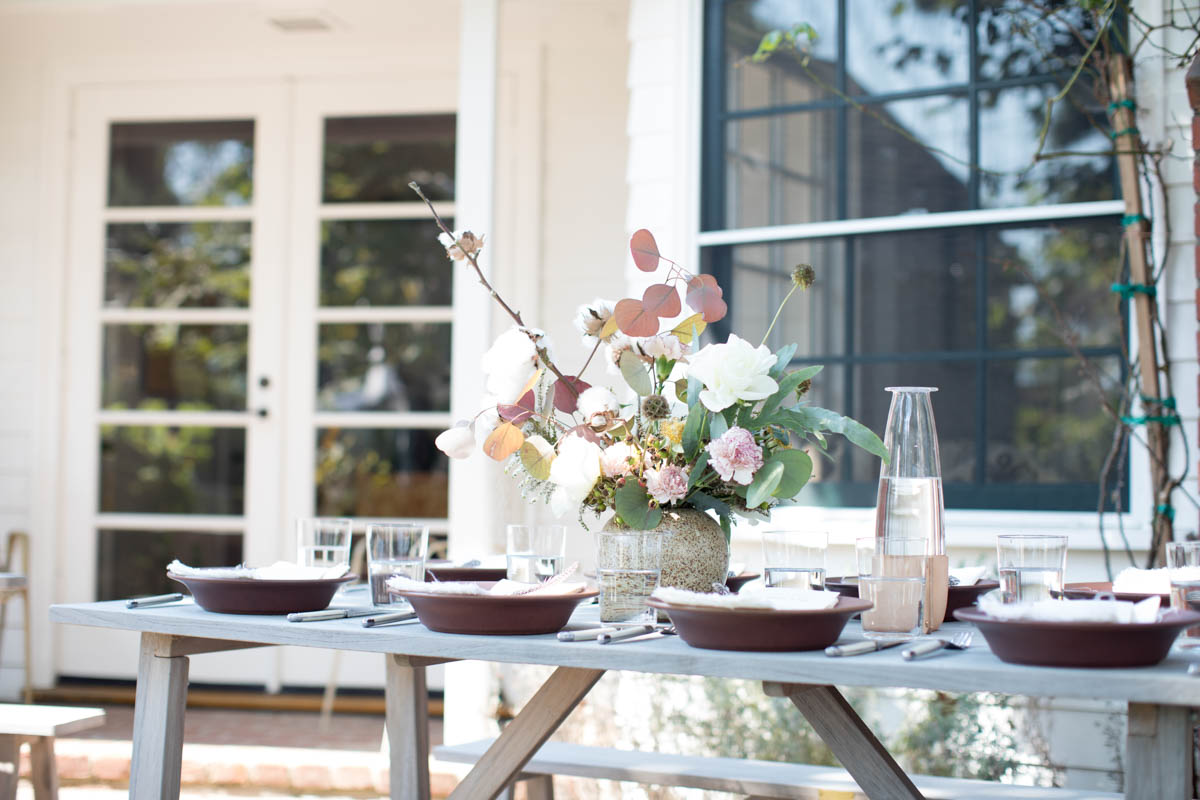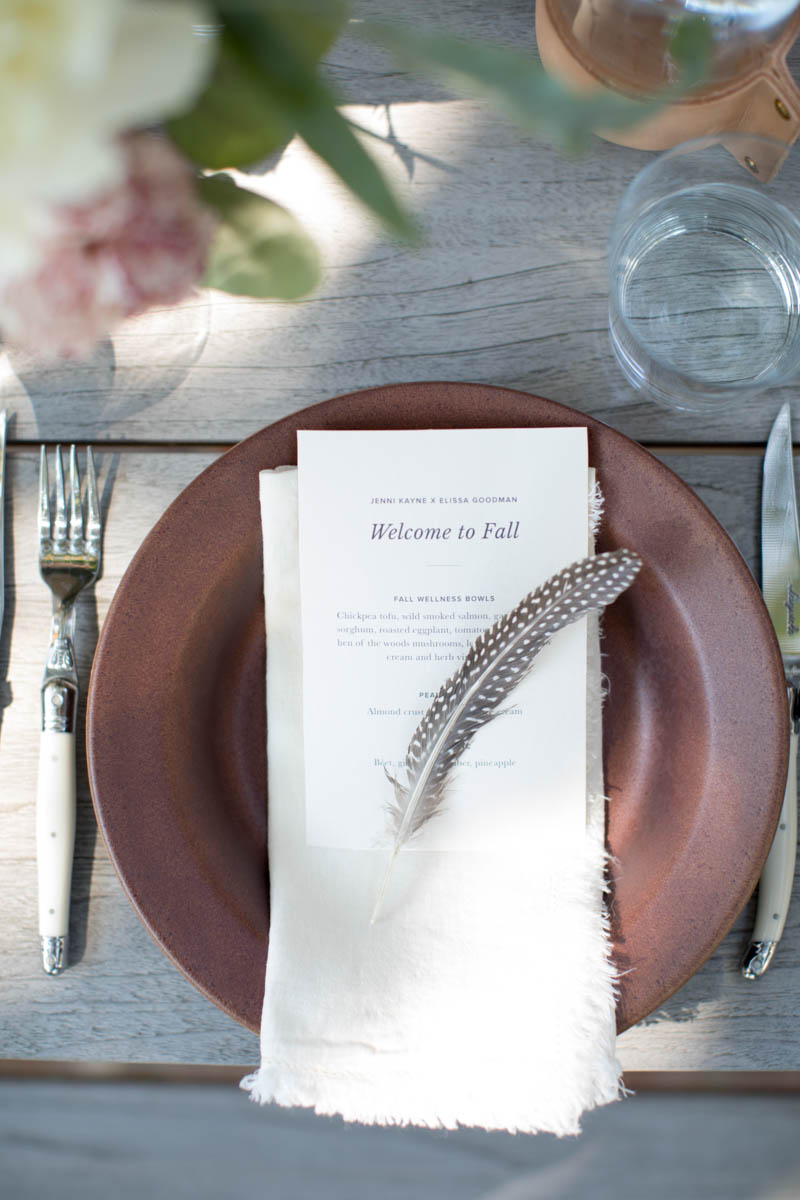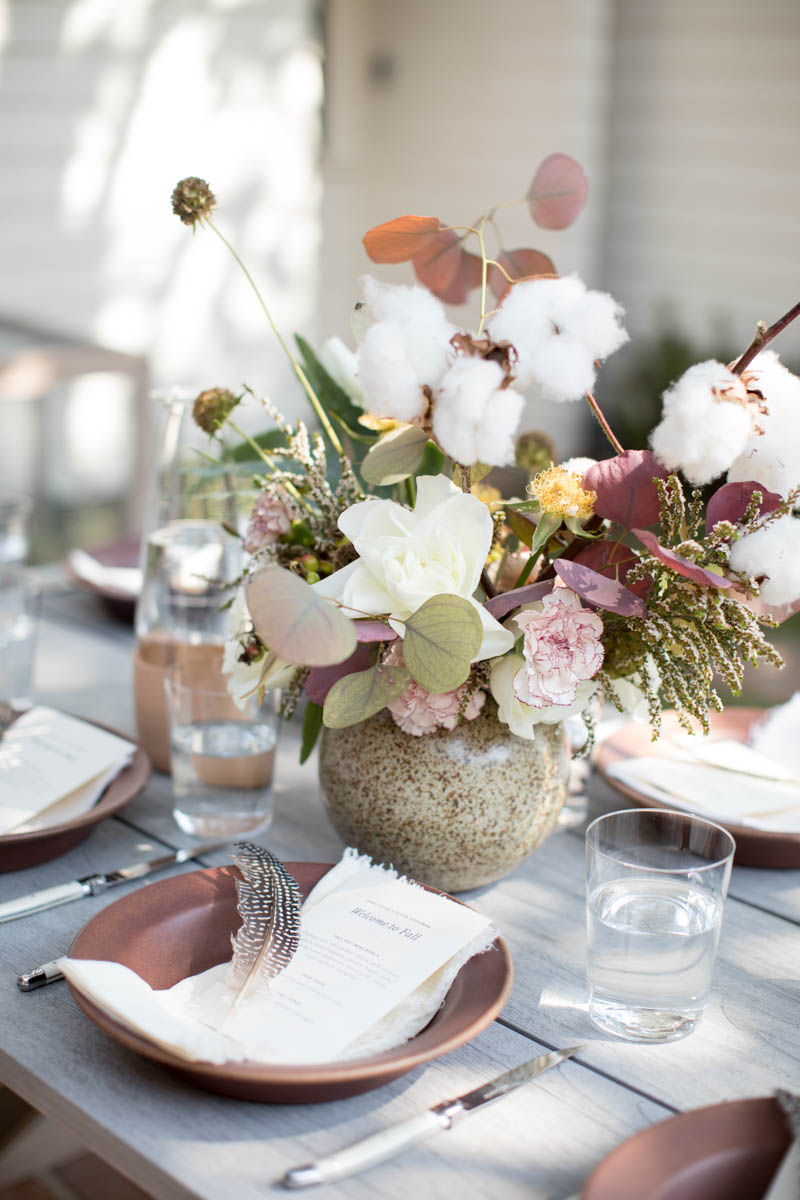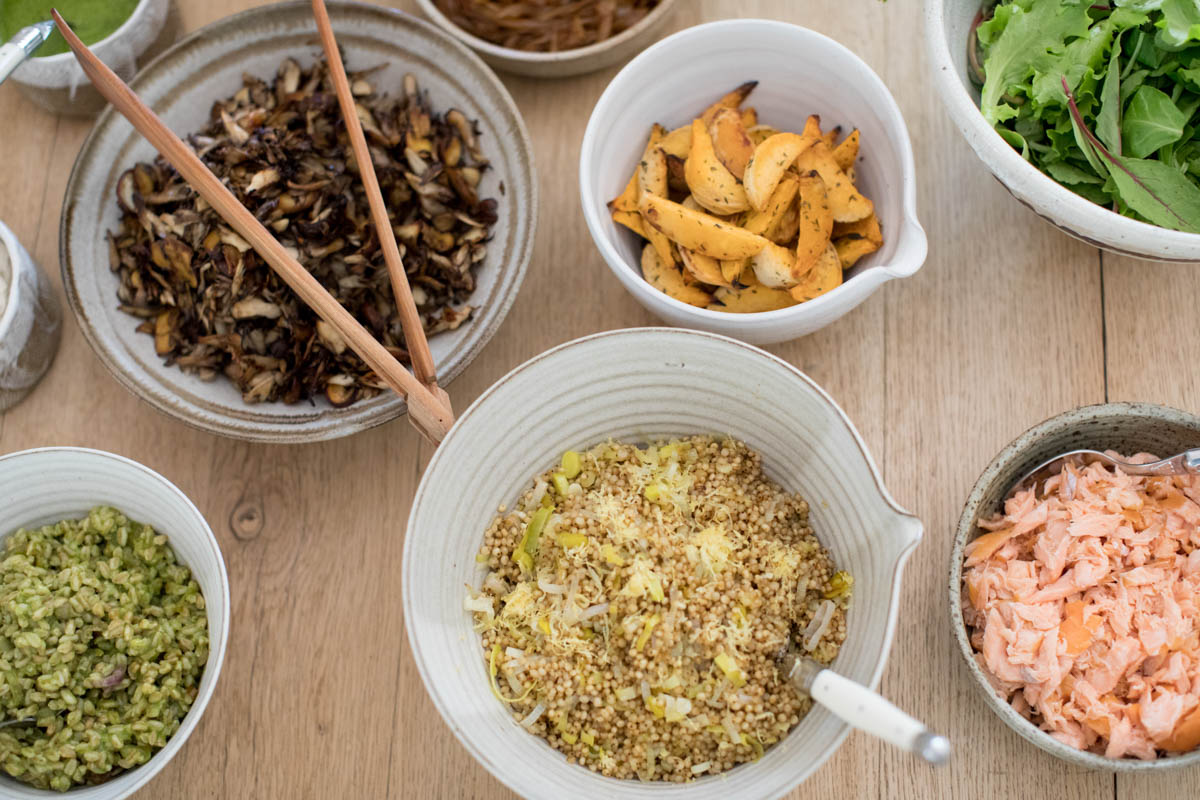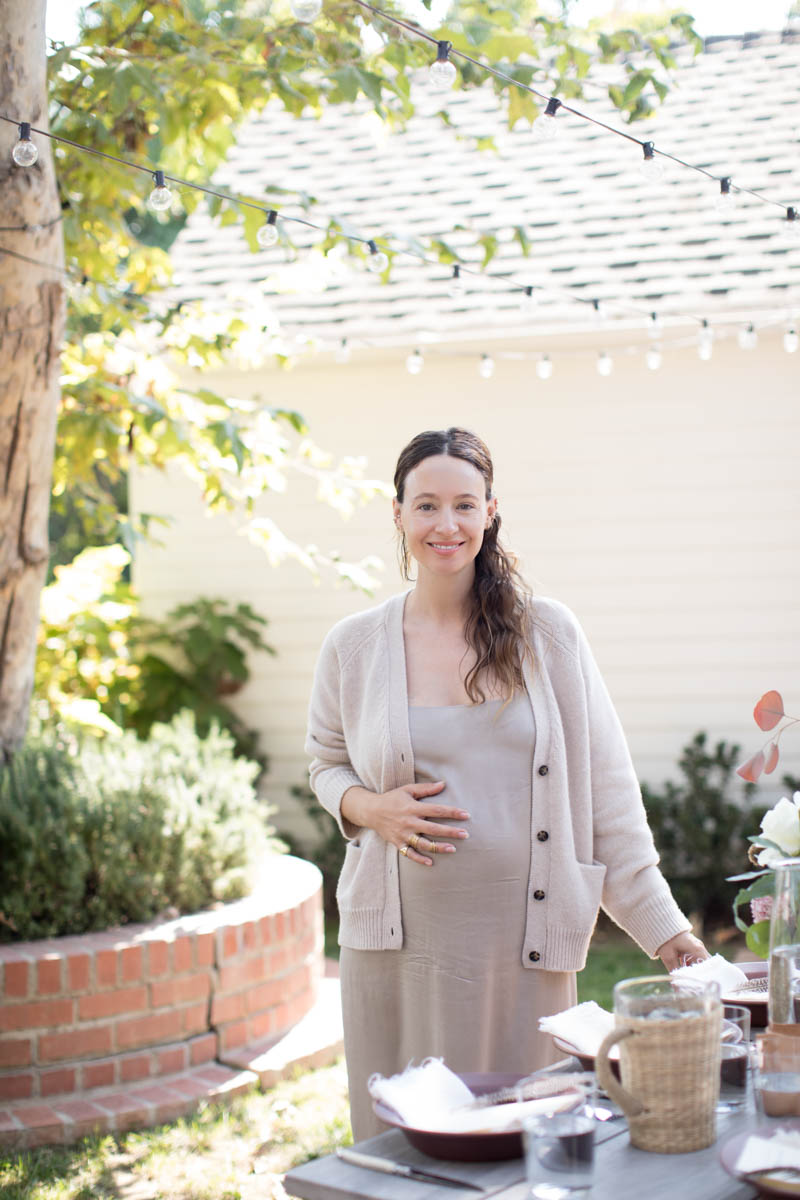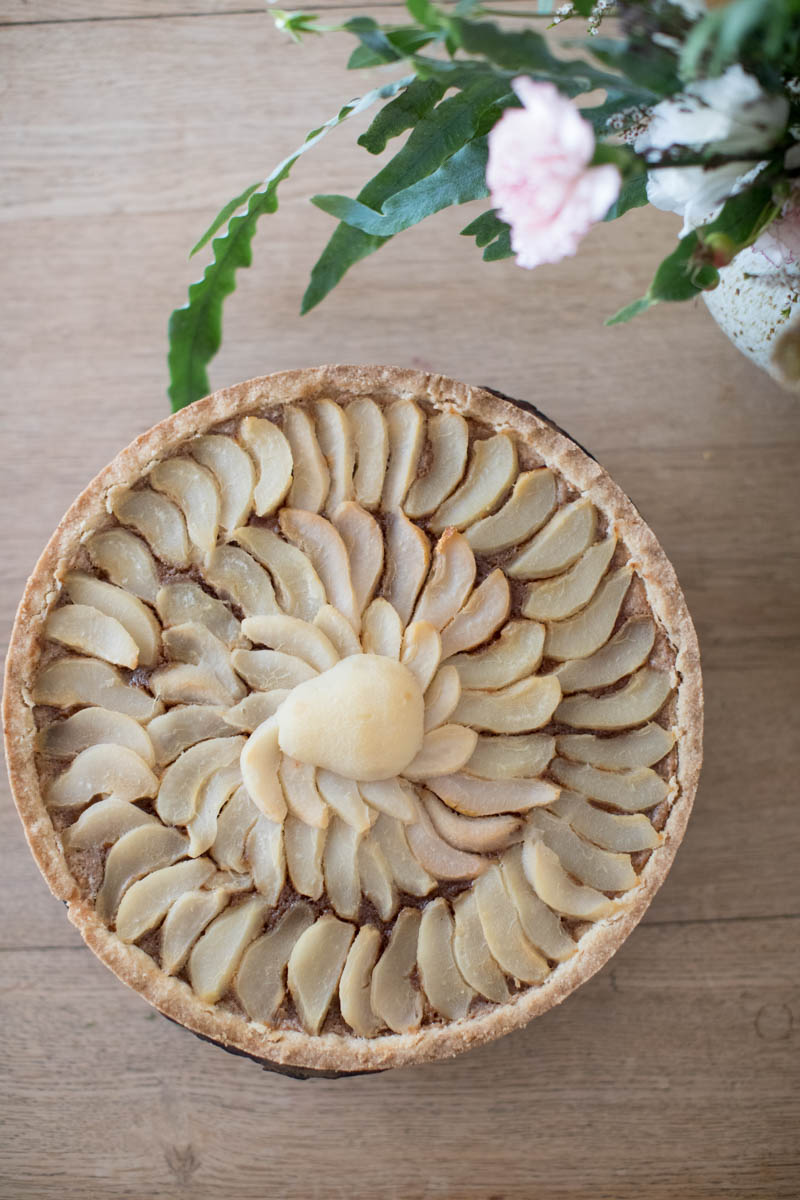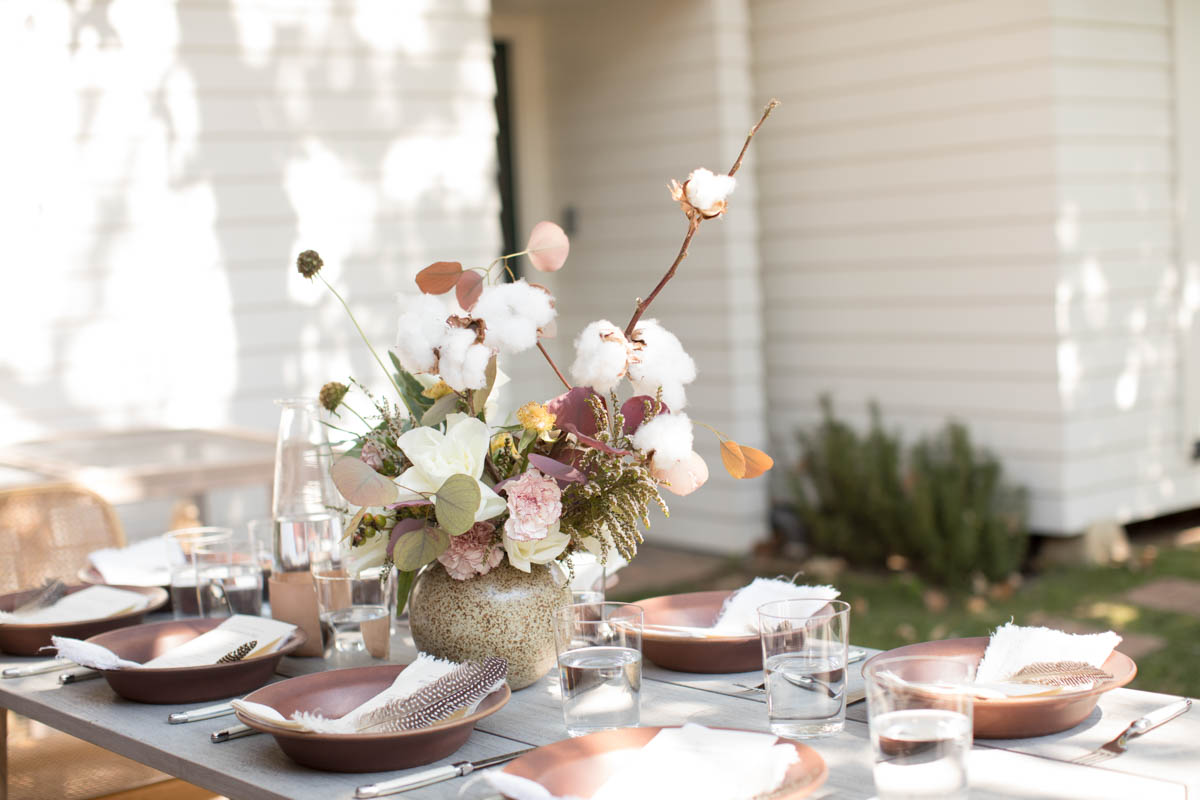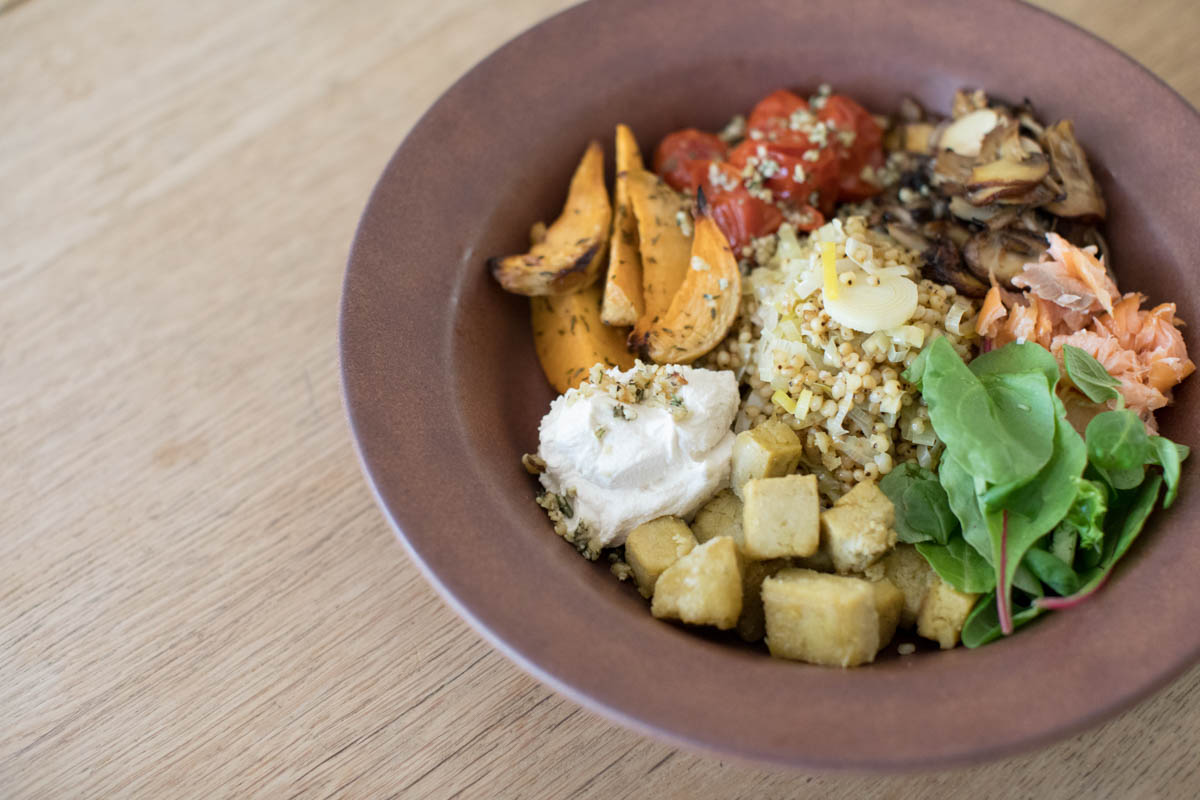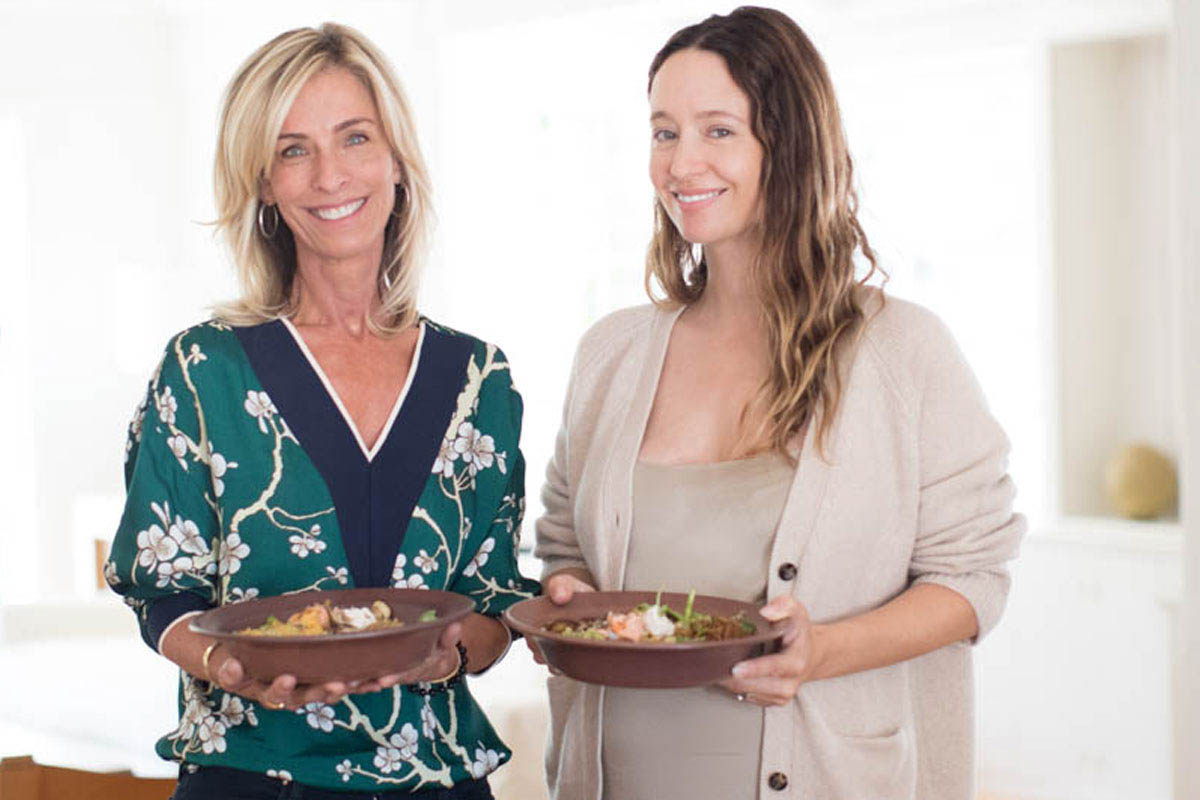 Ingredients
1 cup

237 ml

chickpea flour
1 tsp sea salt
2 cloves garlic pressed
1 tsp herbs (your choice, I used basil, thyme, oregano)

3 cup

710 ml

water divided
1-2 tsp olive oil
Lightly oil a square pan (I used 8 x 8 inch size) with olive oil.
To a medium mixing bowl add chickpea flour in a bowl along with the salt, garlic, and ground seasonings. Whisk to combine. Add 1 1/2 cups of water and whisk until smooth.
In a medium stock pot, bring 1 ½ cups water to a boil, then reduce heat to medium/high and vigorously stire in the chickpea flour and water mixture from above. Whisk this over the heat consistently until the mixture becomes thick, smooth, and "glossy" about 6-7 minutes.
Pour mixture into the greased pan. Leave out at room temperature to cool and set for minimum of two hours. You can serve chilled, at room temp, or sauté in a little coconut or olive oil and enjoy warm.
Cut into cubes. Store in a container in the fridge up to 3 days.