Entertaining
An Early Fall Get-Together You'll Want to Copy This Weekend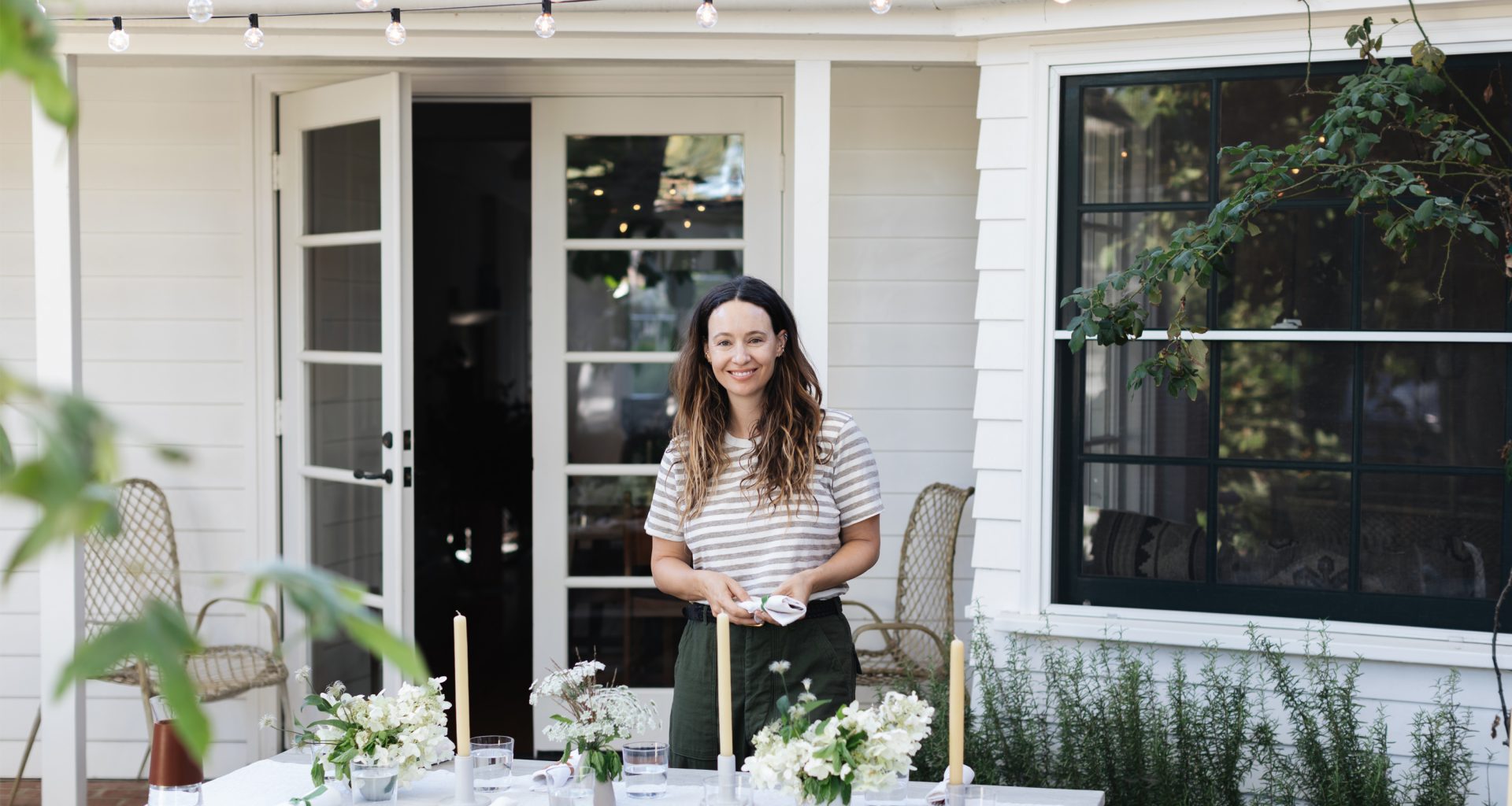 Although stirrings of fall weather are upon us, some evenings are still warm enough to dine outdoors. Jenni hosted this perfect fall dinner with a little help from her friends. When you get everyone together to help with dinner, it makes sitting down to eat that much more special. See how the group put their heads together to pull of this perfect garden party and try your hand at your own iteration for your next get-together.
For parties of over 10 it's easiest to keep settings simple: the table was casually set with just a runner, large tapered candles, and utensils rolled up into napkins. Jenni's always keeping scraps of fabric around for precisely these moments; notice how the napkins are tied with home-cut velvet ribbons, in fall-inspired colors.
The flowers were done by one of our favorite flower masters,
Bloom & Plume
. Delicate and lightly fragrant with hydrangeas and Queen Anne's Lace, they were gorgeously understated. The bud vases are easy to arrange and especially when serving food family style, because they leave more room for food. Bud vases also allow for some variety, as every arrangement can (and should!) be slightly different. For a more dramatic effect like the centerpiece arrangement here, simply use greater quantities of the same simple varietals and add large branches for scale and texture.
Annie Campbell
took care of the drinks, which were right on theme—guests enjoyed either classic margaritas or palomas, and in some case—both! Try featuring your own "specialty cocktail" by simply adding an ingredient you have on hand to a time-honored recipe: a sprig of rosemary from the garden proved the perfect twist on the traditional paloma.
Friend of the flowers, baker, and personal chef
Lori Stern
cooked a feast of Mexican-inspired food, served family style. Lori is famous for coming up with her masterpiece recipes on the spot, but she shared a bit of wisdom on how to achieve her mouth-watering squash with blackened sage: she roasted 3 different squash varieties and purple sweet potatoes in the oven on 375 with olive oil, cinnamon, cardamom, cumin, and salt. She then heated ghee on the stove until almost smoking, adding the fresh sage leaves and watching them blacken right before her eyes, then combined all to serve. Yum!
The sin-free dessert du jour was a vegan carrot cake à la
Valleybrink Road
, lovingly baked and brought over by friend and chef Bella, and creatively topped with a few sprigs from the floral arrangements for decor. This is an easy way to decorate a dessert in a pinch: just pull a few sprigs from the nearest floral arrangement for a beautiful and festive cake topping. Find the recipe to try it yourself below.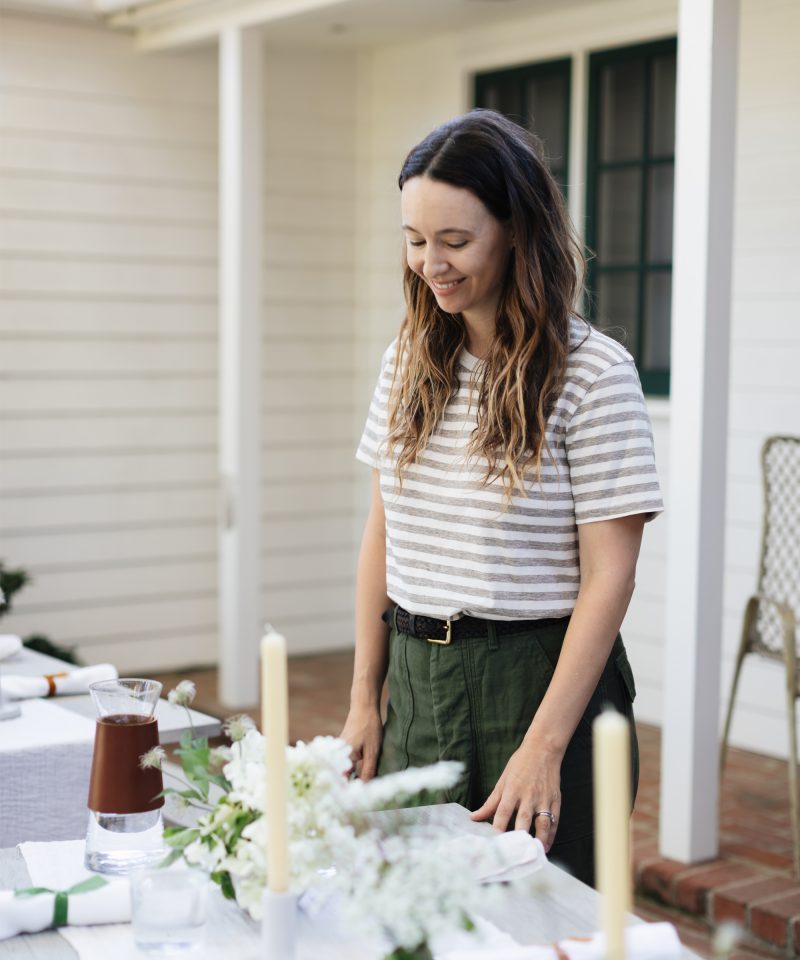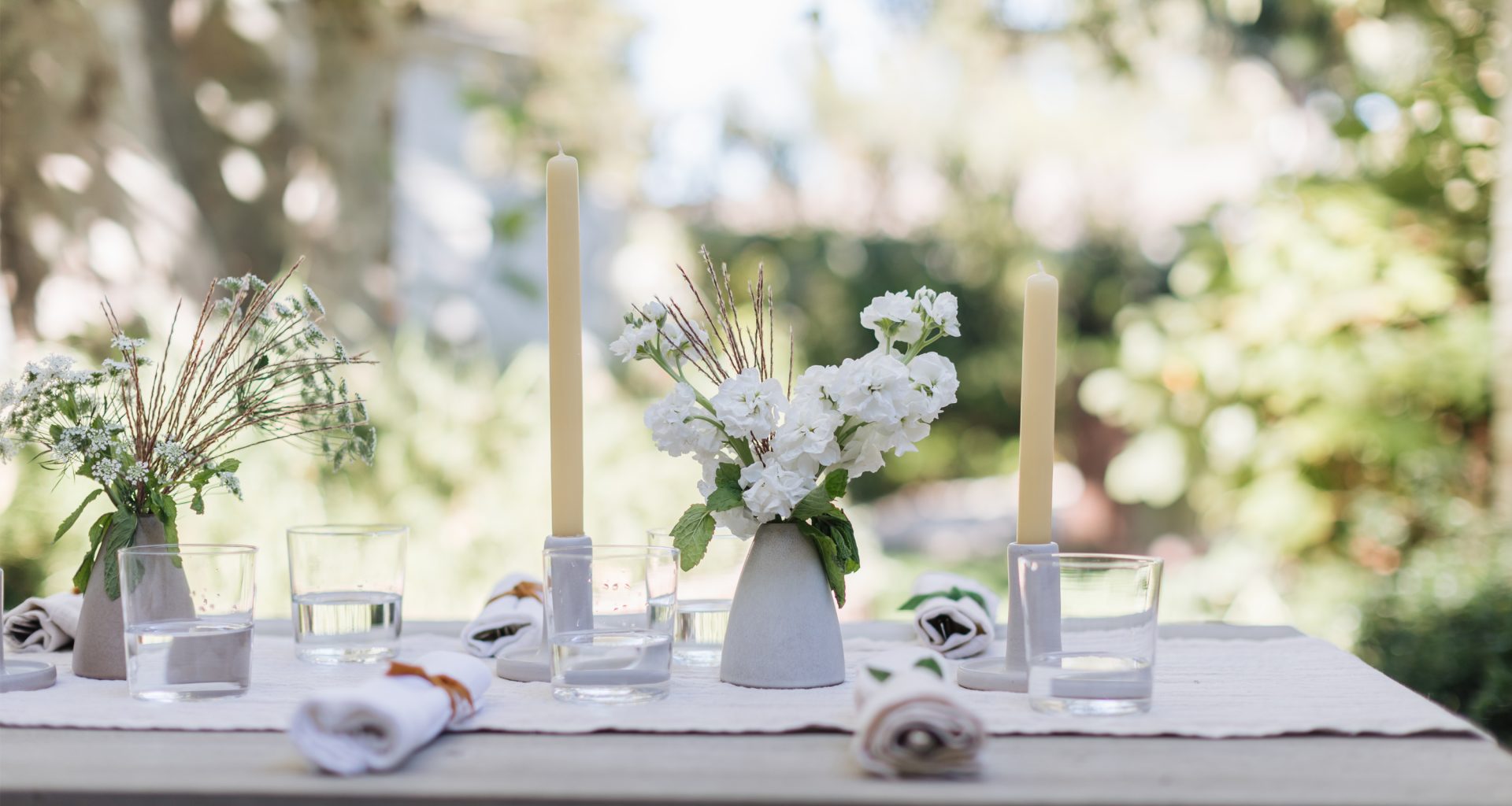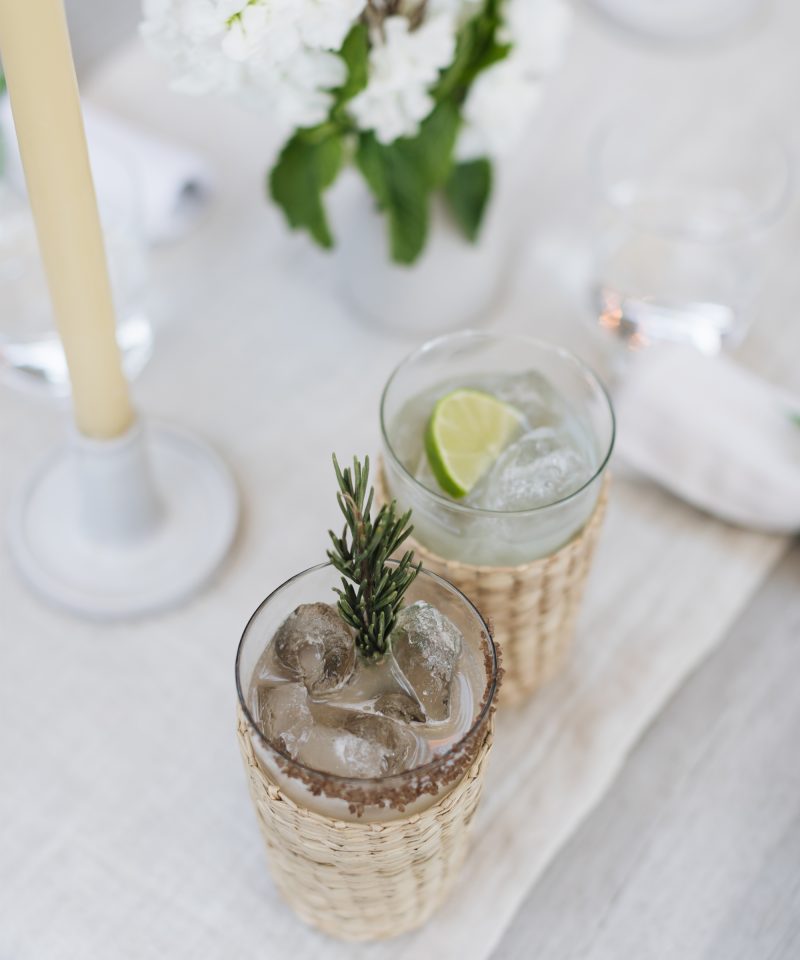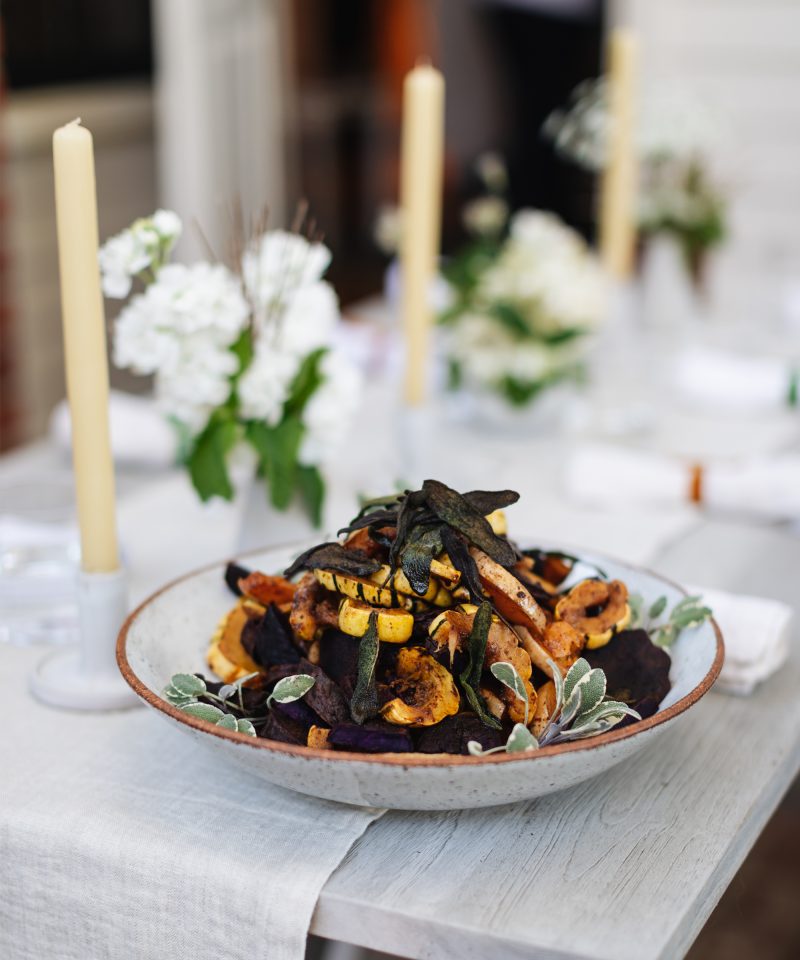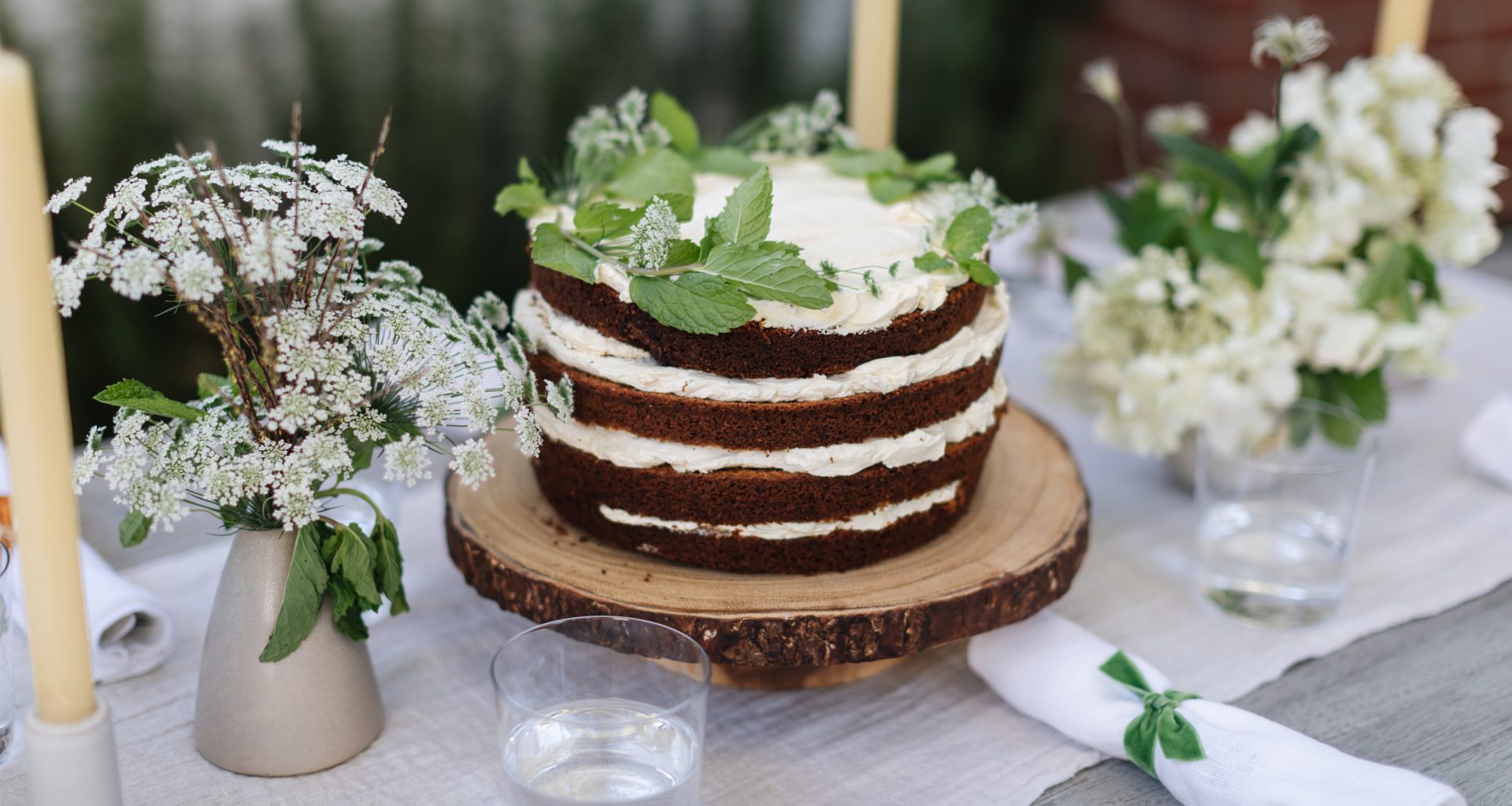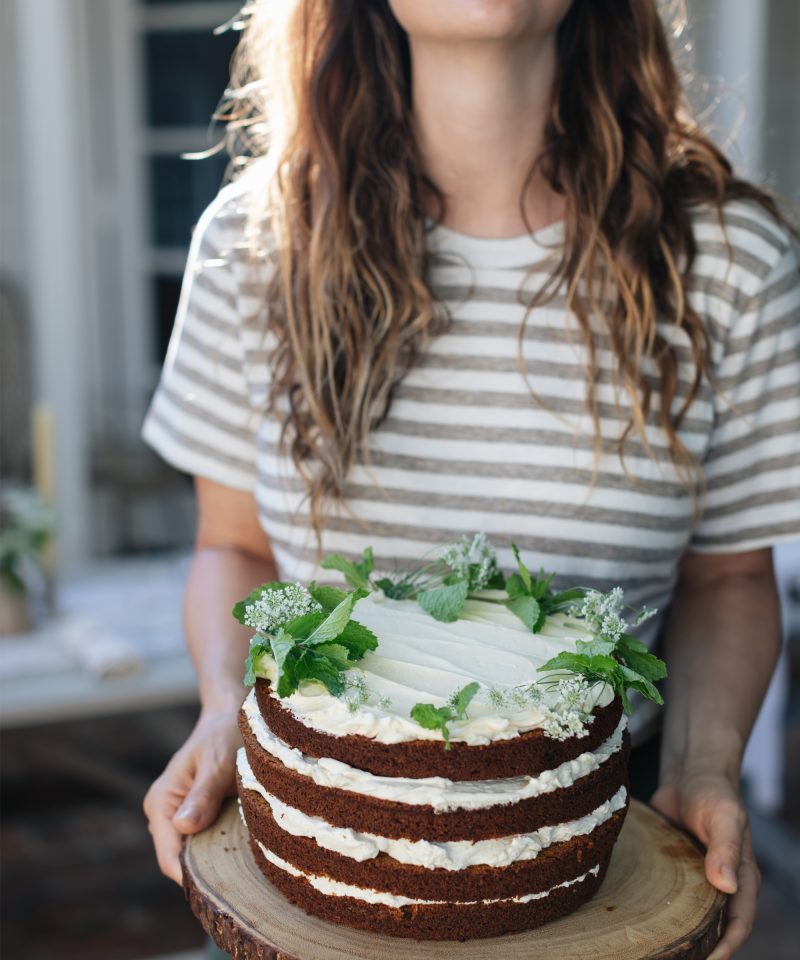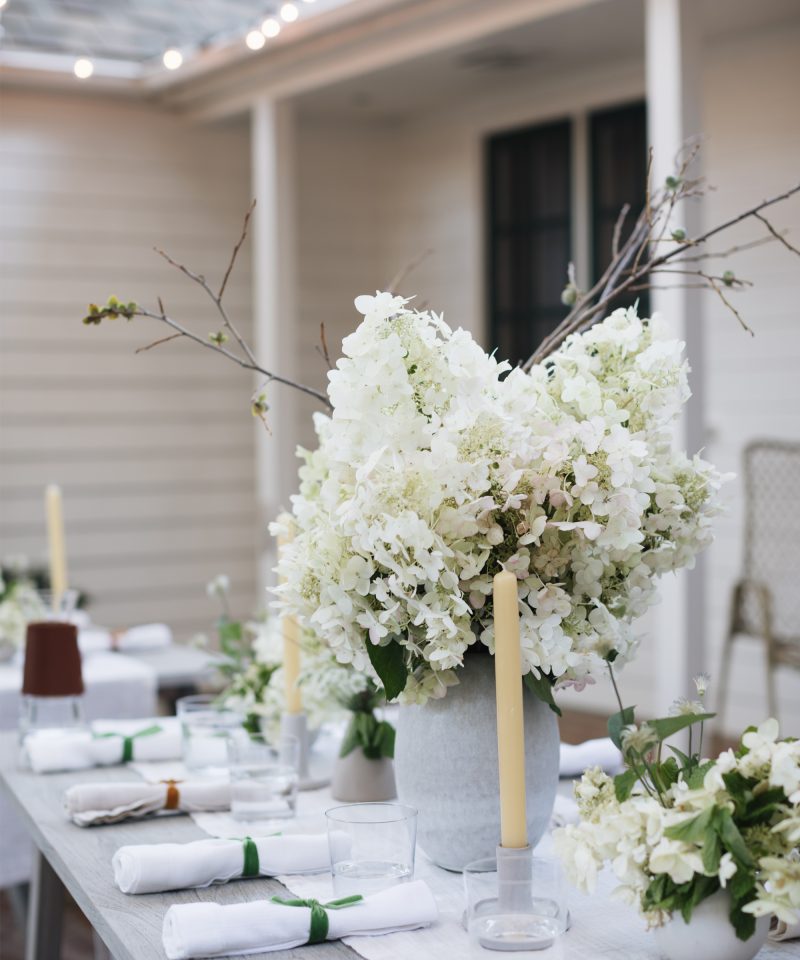 Valleybrink Road's Carrot Cake with Cinnamon Coconut Whipped Cream
Recipe
Valleybrink Road's Carrot Cake with Cinnamon Coconut Whipped Cream
Servings: 1 9-inch cake
Units:
Ingredients for the Cake
2 cup

473 ml

whole wheat flour
1 tsp baking powder
1 tsp baking soda
2 tsp ground cinnamon
4 large eggs

1/4 cup

59 ml

almond milk
1 tsp vanilla extract

1 cup

237 ml

coconut sugar

1 cup

237 ml

brown sugar

1 cup

237 ml

avocado oil or other neutral oil of choice

3 cup

710 ml

finely shredded carrots
Ingredients for the Cinnamon Coconut Whipped Cream
2 cans coconut milk refrigerated overnight
2 tsp vanilla extract
2 Tbsp coconut sugar
1 tsp ground cinnamon
Preheat the oven to 350. Grease a 9inch springform cake pan with oil and dust it with flour. Set it aside. Next, sift together the whole wheat flour, baking powder, baking soda, and cinnamon in a medium bowl. Set aside.
In the bowl of an electric stand mixer, beat the eggs, almond milk, vanilla, coconut sugar, and brown sugar until smooth. Slowly beat in the oil.
Next, slowly mix in the dry ingredients.
Finally, add in the three cups of finely shredded carrot and stir to combine. Pour the batter into the prepared cake pan and place in the oven. Cook for 60 minutes or until a knife comes out of the center of the cake clean.
Let the cake cool completely. While it is cooling, make your Cinnamon Coconut Whipped Cream.
The coconut milk should have separated into two layers. Carefully, scoop the hard white layer on the top into a mixing bowl of an electric stand mixer. Set the other part aside for a later use or discard. Next, add the coconut sugar, vanilla extract, and cinnamon.
Blend together in a standing mixer on medium high until smooth and creamy. If the cake is cooled completely, spread the Cinnamon Coconut Whipped Cream on top of the cake in an even layer.
Enjoy a slice right away or place the cake in the fridge so the whipped cream can harden a bit. This will make its consistency more like a frosting.
Take it out of the fridge when you are ready to have a slice. Enjoy!