Living
DIY: Floral Smudge Bundles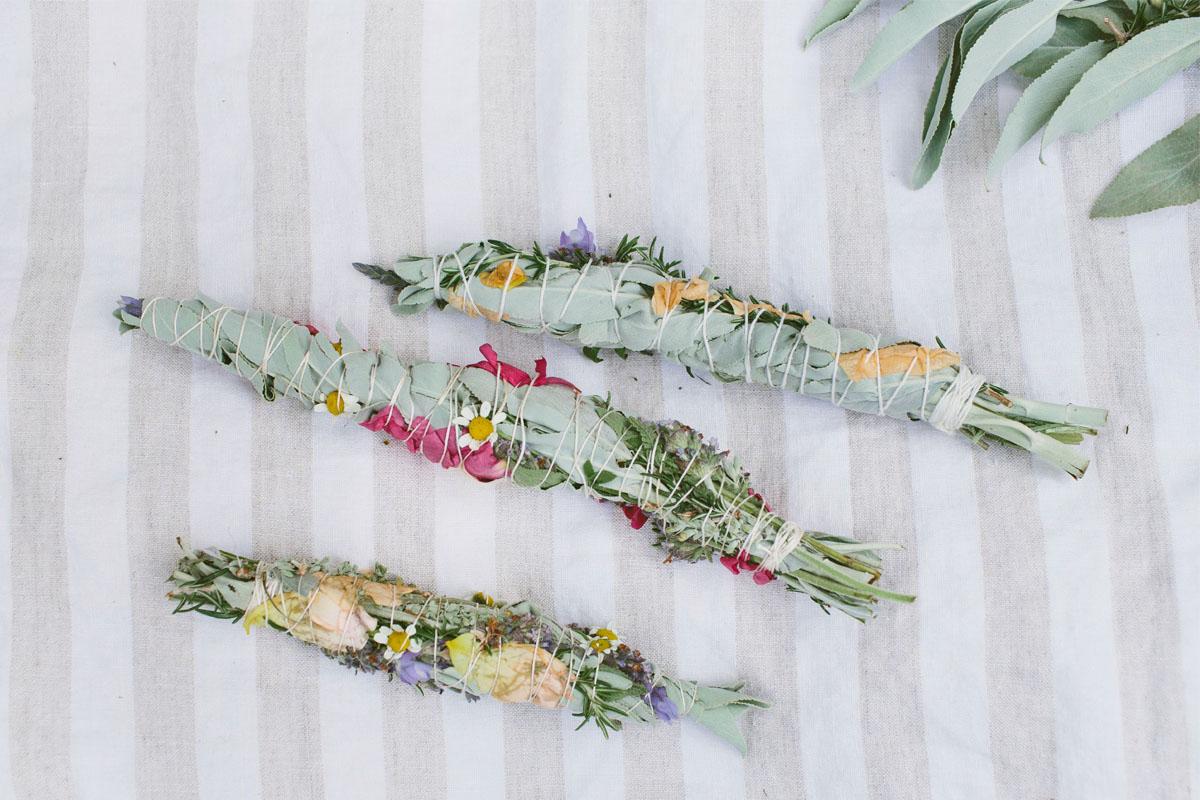 I discovered Petecia Le Fawnhawk's amazing floral bundles (the materials for which she forages herself) on Etsy, and ordered an assortment to use as toppers for my holidays gifts. Gorgeous and fragrant, they were something I really wanted to learn how to make, and I jumped at the chance to create them with Petecia herself.
The beauty of smudge bundles (apart from the obvious) is that they are so simple to make. And in Southern California – filled with native plants that are so fragrant – the options are endless. To begin, we concentrated on building a sage base (Petecia shared that if you don't have sage, piñon pine is equally beautiful and fragrant) and blended two large stalks, folding together pastel and dark green hues. From there, we began adding on using an assortment of fragrant flowers and plants.
Once we had incorporated all of the elements into our bundles, we took a natural fiber string and tied it firmly around the base (about five times) then worked up to the top and came back down again, tying off at the base. The result: a beautiful and fragrant piece perfect for smudging, place settings, gift toppers or natural, handmade decor.
The afternoon was a beautiful one, and the process of making the bundles meditative and relaxing. Stay tuned this week for additional DIY's from Petecia, as well as a collaborative floral crown DIY with Kelsey Harper of Flower Girl Los Angeles. XXJKE
Photos: Brittany Wood