Style
The Fundamentals of Dining Room Décor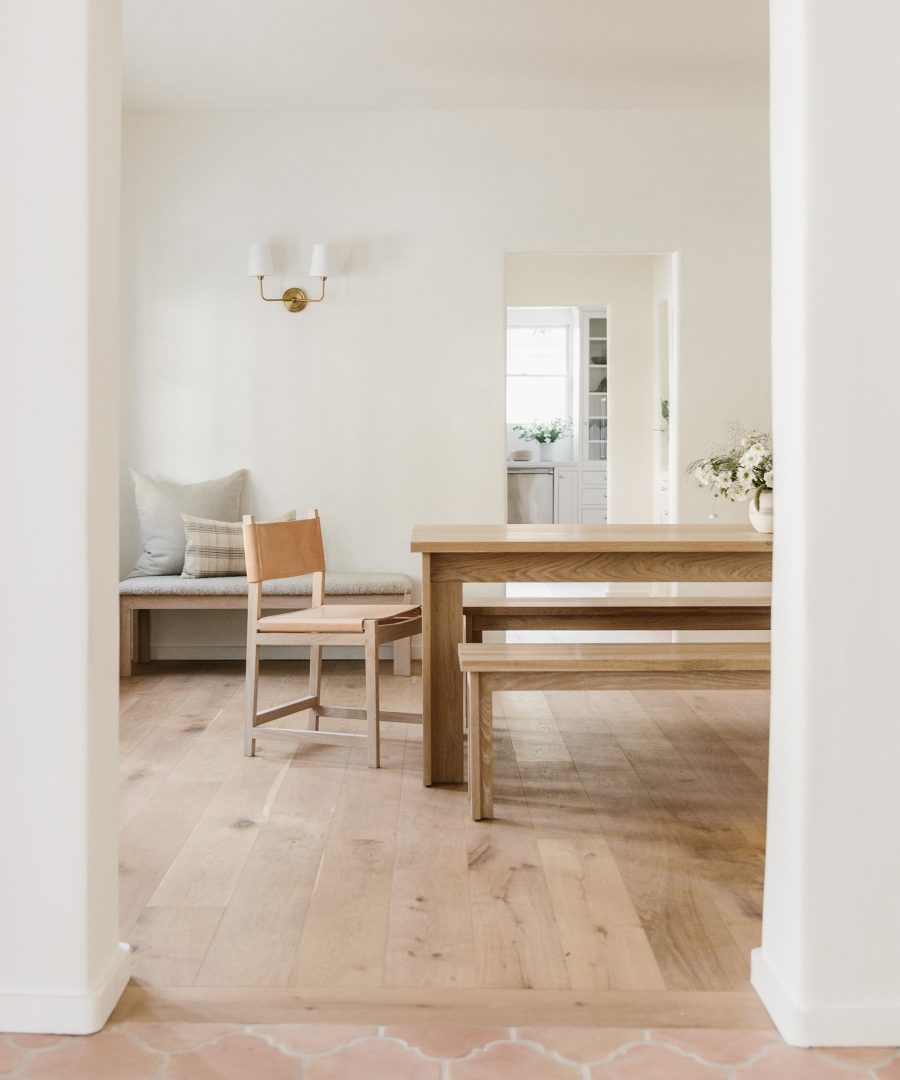 From casual nooks to stately spaces, dining rooms come in all
shapes and sizes
. But regardless of your mealtime mannerisms and presumed party size, every dining room finds its purpose in the foundational elements that give it life. Whether you're starting from scratch or giving your space a slight facelift, these are the dining room furniture basics we think everyone should begin with.
Table Talk
Behind every great setting and centerpiece is a table that's trusty, timeless, and has the inherent ability to transform almost instantly. For us, that translates to a table with natural tones and handmade touches. Take stock of your space and decide on the shape that's suited to your family's needs. Whether it's rounded or rectangular, investing in a well-made table is something you'll never regret. After all, the dining table sets the stage for the place in your home where countless memories are made.
Scalable Seating
Finding the right chairs to accompany your dining room table can sometimes feel like a life-sized version of a jigsaw puzzle. Before you embark on your own version of musical chairs, commit these two simple rules to memory: focus on versatility and keep an eye on comfort. We find that blending benches and chairs (plus a sheepskin or two) is the perfect equation for any type of occasion. No matter the size of your seating chart, you want to make sure your guests and loved ones feel at home and engaged around your table.
Well-Rounded Rug
The last requisite piece that every dining room needs? An area rug. Placing a rug in your dining room does more than boost the style of your space: it adds easy warmth, protects your floors, and even works to keep sound centered within the room. Whether it's a patterned piece or a textured textile, choose a rug that can handle a fair amount of wear and tear—perfect for all your future dinner parties.
Photos by Nicki Sebastian
More Stories