Style
Comfort-First Classics That Feel as Good as Sweatpants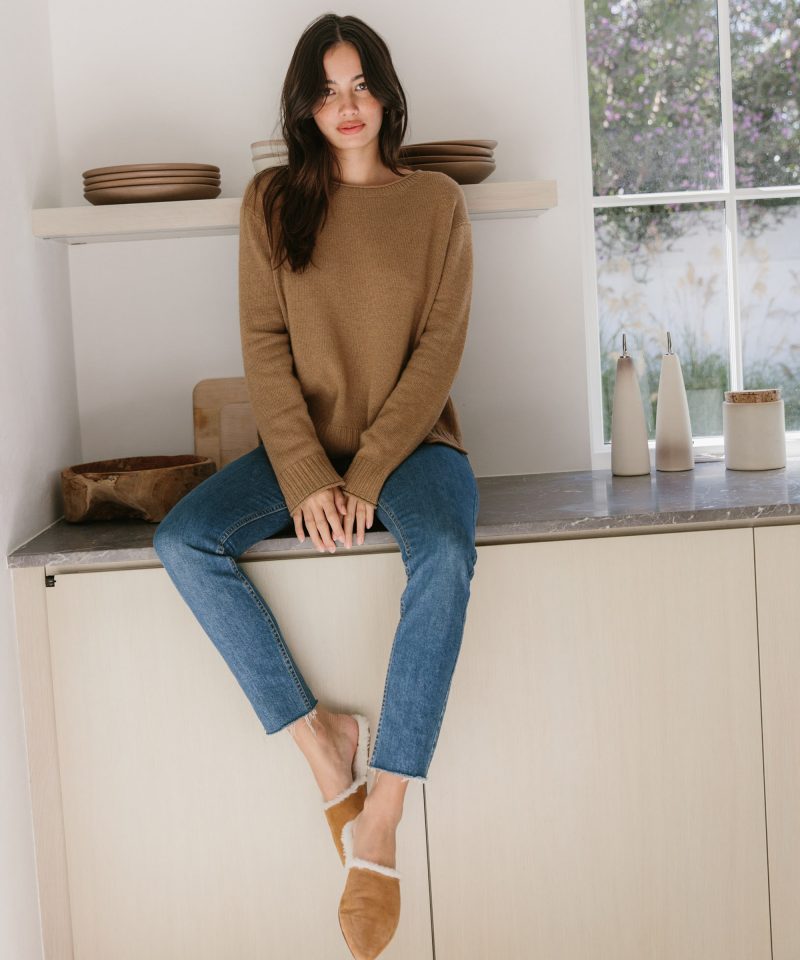 There comes a day in every
work from home life
when sweatpants just won't cut it. Maybe you're looking for a reason to get dressed up just for the fun of it, perhaps you're just trying to switch up your routine with an outfit that feels special, or it could be a case of closet creativity in which getting dressed is the artistic outlet of the moment. Regardless of your reasoning, the outfit of your choosing must hit one criterion: it has to be comfortable. Perfect for any mood, occasion, or situation, these are our favorite comfort-first essentials set to elevate any day without compromising on what matters most.
Say Yes to the Slip
Just because you're venturing away from sweatpants doesn't mean you're ready to nix the relaxed nature of your carefree layers. For those looking for a similar style situation that fuses polish with ease, try pairing your favorite knit with a
Slip Skirt
or
Dress
in the perfectly timeless shade of black. Made with a loose tension yarn, the
Eco Boyfriend Sweater
has a slightly sheer look that's suited to be any outfit's most ideal outer layer. Cozy on top, effortlessly elevated on bottom—this look will have you ready for anything from Zoom calls to errand runs.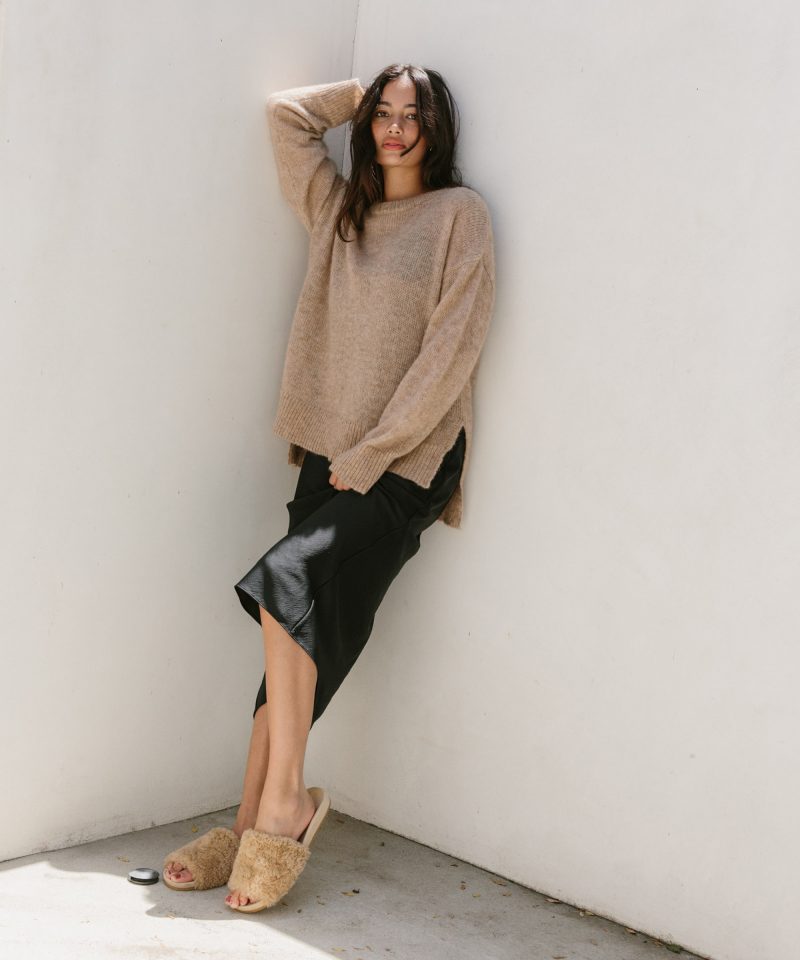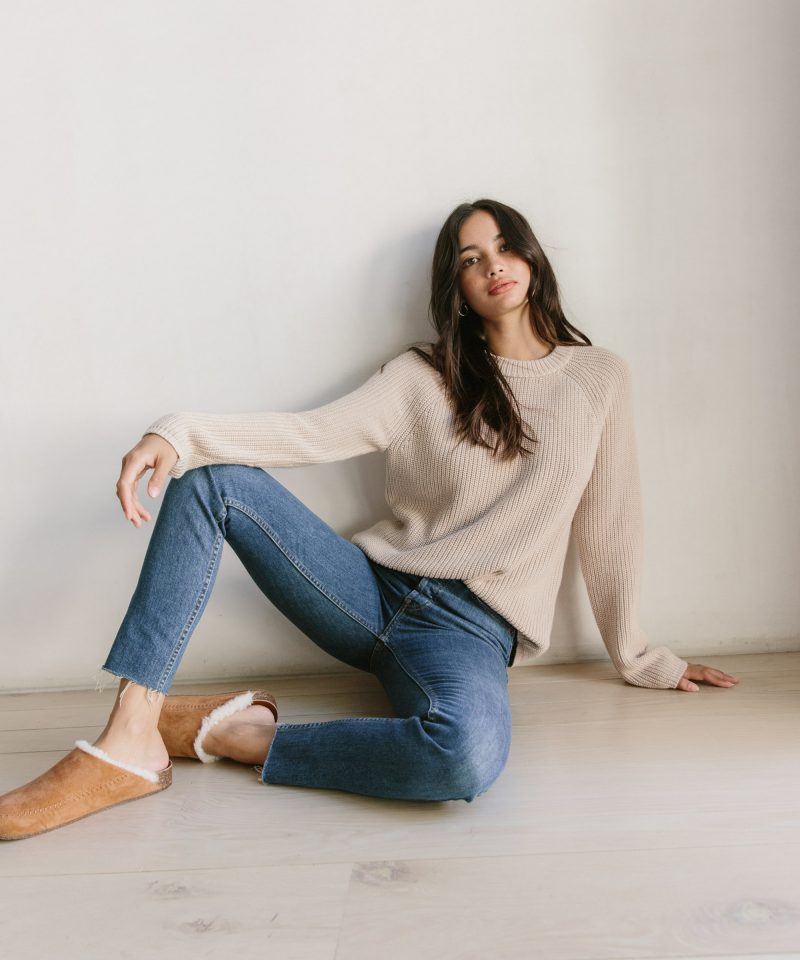 Cozy Up with Classics
We consider ourselves to be experts in the field of finding comfortable outfits, which means there's always a fine-tuned collection of easy-to-wear classics in our arsenal. No matter the season, there's one outfit pairing that tops our list: the
Cashmere Fisherman
and a pair of
Mocs
. Soft, stylish, and timeless, the two make nothing short of a perfect match. The epitome of endless comfort, the cozy sweater combination just so happens to make you look put together 24/7. But fair warning: you may never look at sweats the same ever again.
The Can-Do Cardigan
When we're searching for all-day comfort that happens to look great with absolutely everything, we reach for the wardrobe workhorse that never disappoints: the
Cashmere Cocoon
. Oversized and ultra-soft, this lightweight layer is the capstone to an outfit that looks as good as it feels. Worn with a simple white tee and your preferred pair of jeans, you'll be relishing in the realities of laid-back luxury regardless of what your schedule has in store.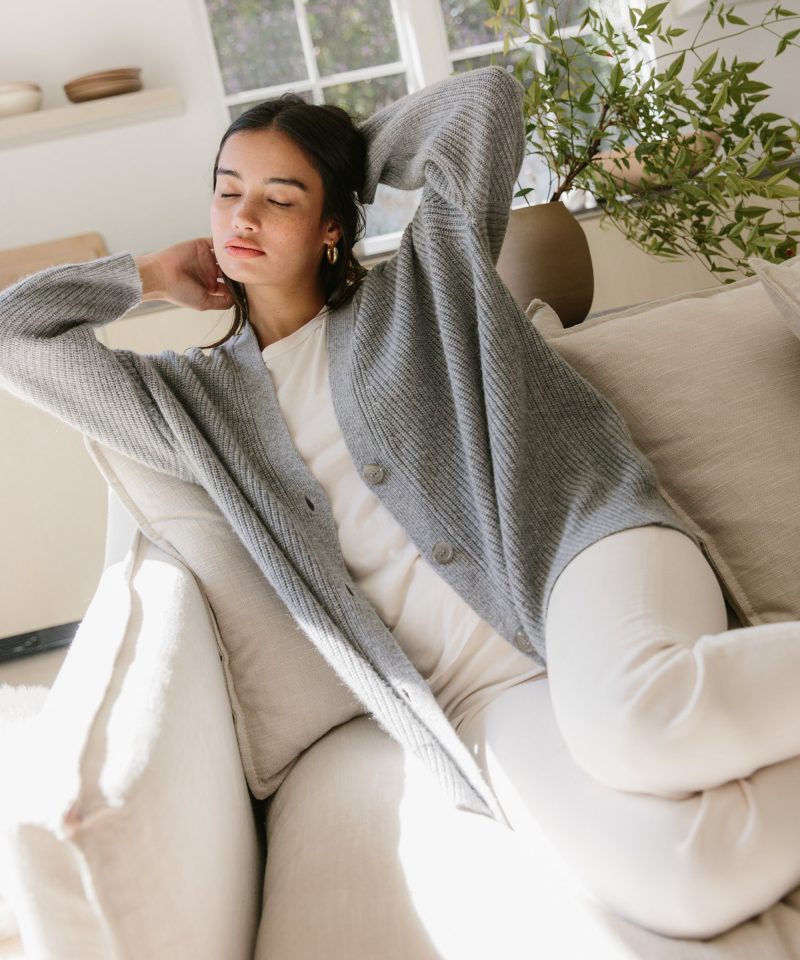 Photos by Nicki Sebastian