Entertaining
How to Plan the Perfect Easter Party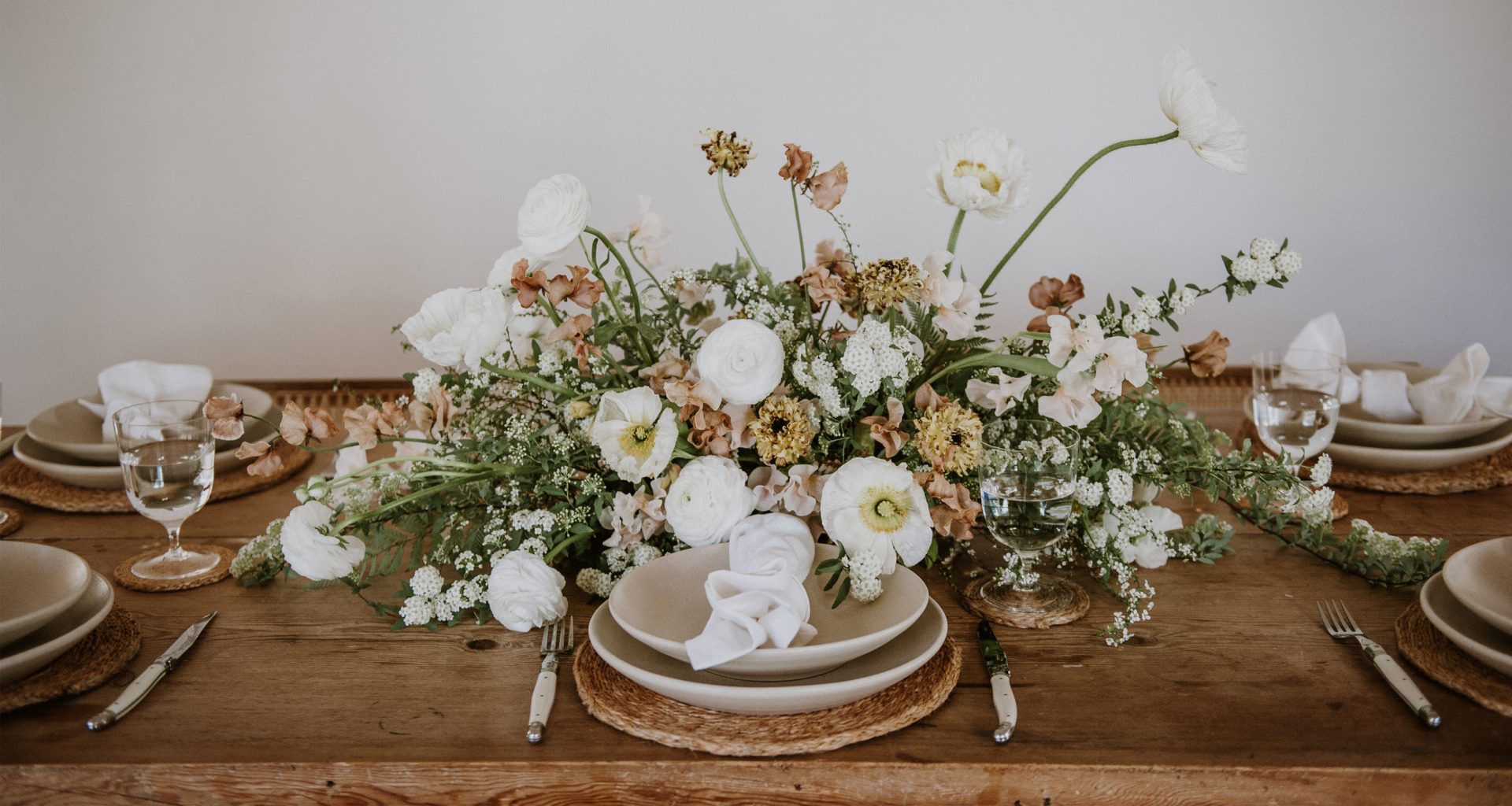 Every host knows that the key to a great party is all in the planning, and Jenni's style of entertaining is as thoughtful and detailed as they come. Celebrations at Jenni's are always sure to be beautiful and creative, but the annual Easter brunch and egg hunt tradition might just be the invitation we look forward to most. Jenni and Amy Blessing are a winning duo when it comes to planning fun for parents and kids alike. Like so many years before, Jenni welcomed us into her beautiful home and garden, where the adults enjoyed small bites while letting the kids—and their imaginations—run wild.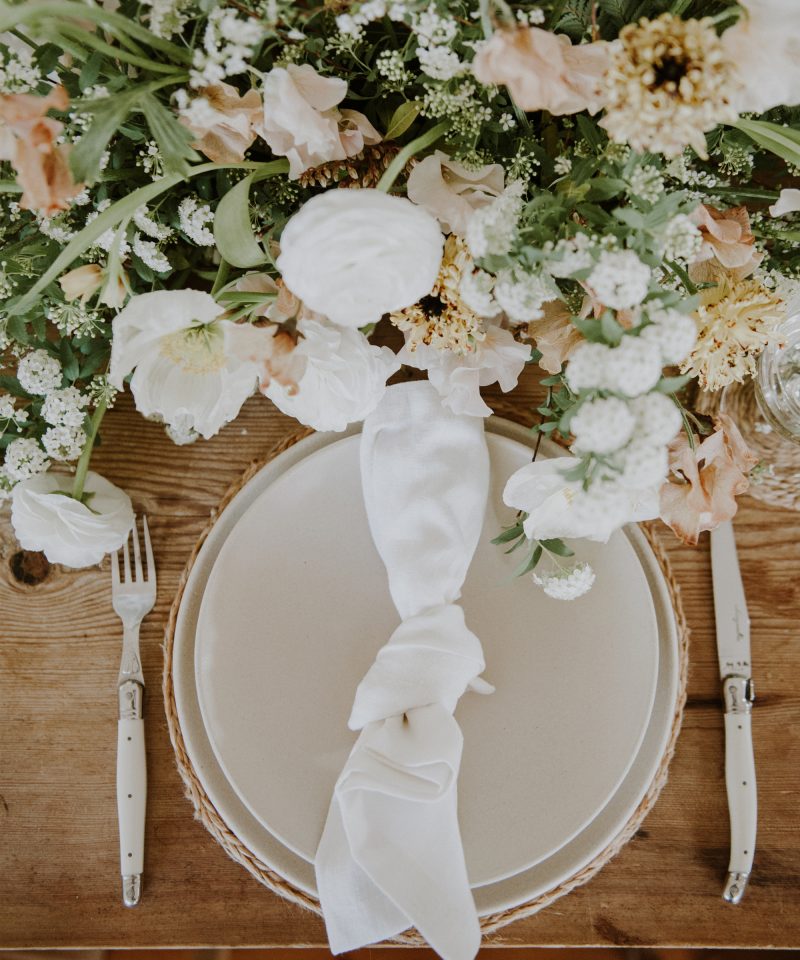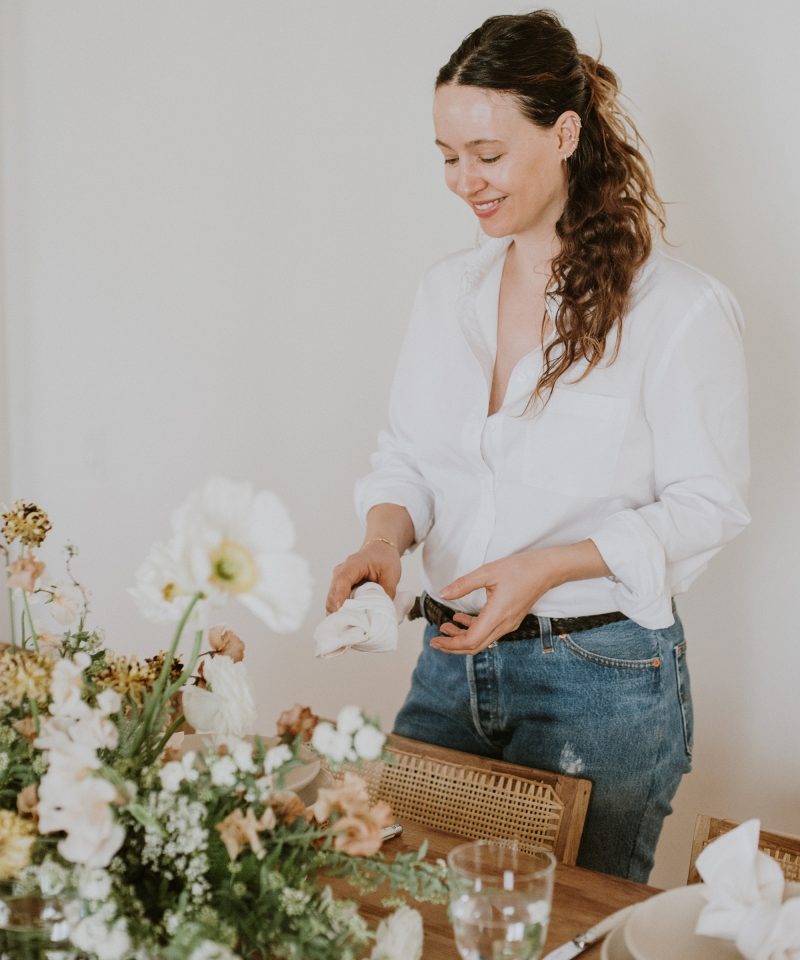 The adult table was beautifully set with an overgrown centerpiece by Kristen Cassie of floral design studio Moon Canyon. Dainty springtime flowers in whites and pastels are so fitting for this time of year. The arrangement featured ranunculus and anemones with paper-thin petals and spindly stems and a lovely base of flourishing green—a perfect way to bring a bit of the outdoors in.

Laguiole forks and knives sat on either side of woven chargers holding our ceramic Sierra plates with a white linen napkin tied into a knot. Place settings spoke to the theme and occasion, with an air of rustic elegance from the natural textures and neutral colors. Eschewing traditional pastels for more earthy, organic tones, the lunch table was a grounding place to gather, perfectly suited for the new spring season.

Lori Stern provided the menu, with delicate tea sandwiches and crudités with a side of a goat cheese terrine, with her signature edible flowers and petals dotting every dish. The true pièce de résistance was the tiered Earl Grey cake, filled with tangy lemon curd and frosted with a flower-adorned vanilla meringue buttercream. Tea sandwiches are a lovely way to arrange a quick light meal, and they're easy to make with whatever you have on hand. To prepare before your guests arrive, arrange your sandwiches in a single layer in an airtight container and cover loosely with a sheet of wax paper beneath a damp kitchen towel—this way, you'll ensure the bread stays fresh when it comes time to eat.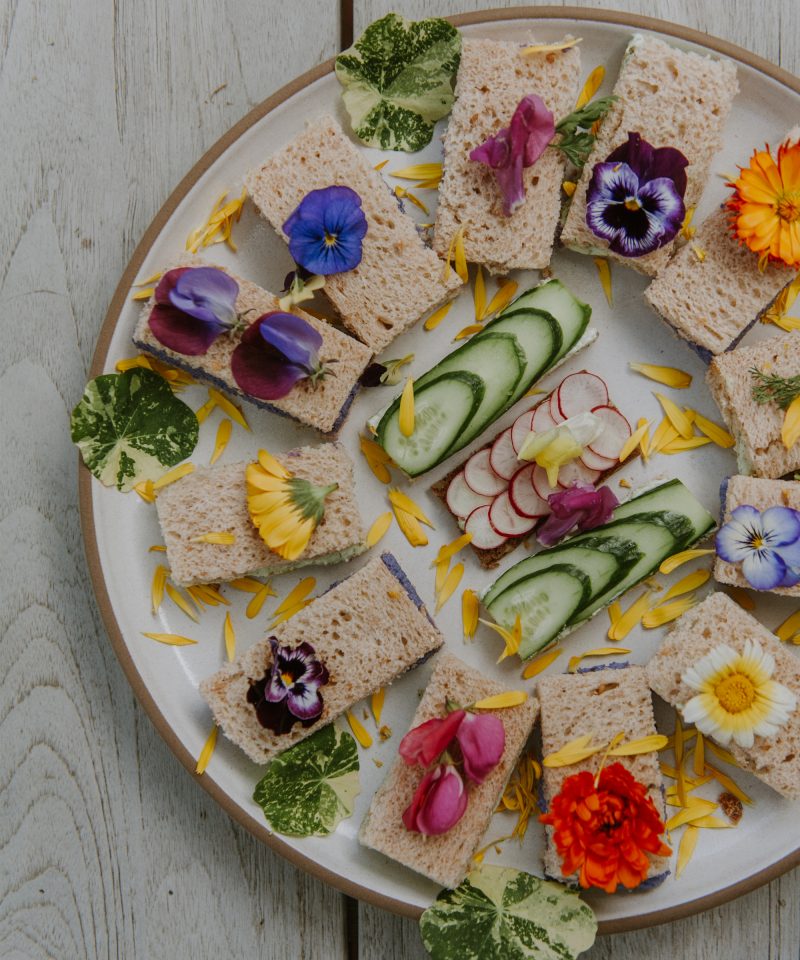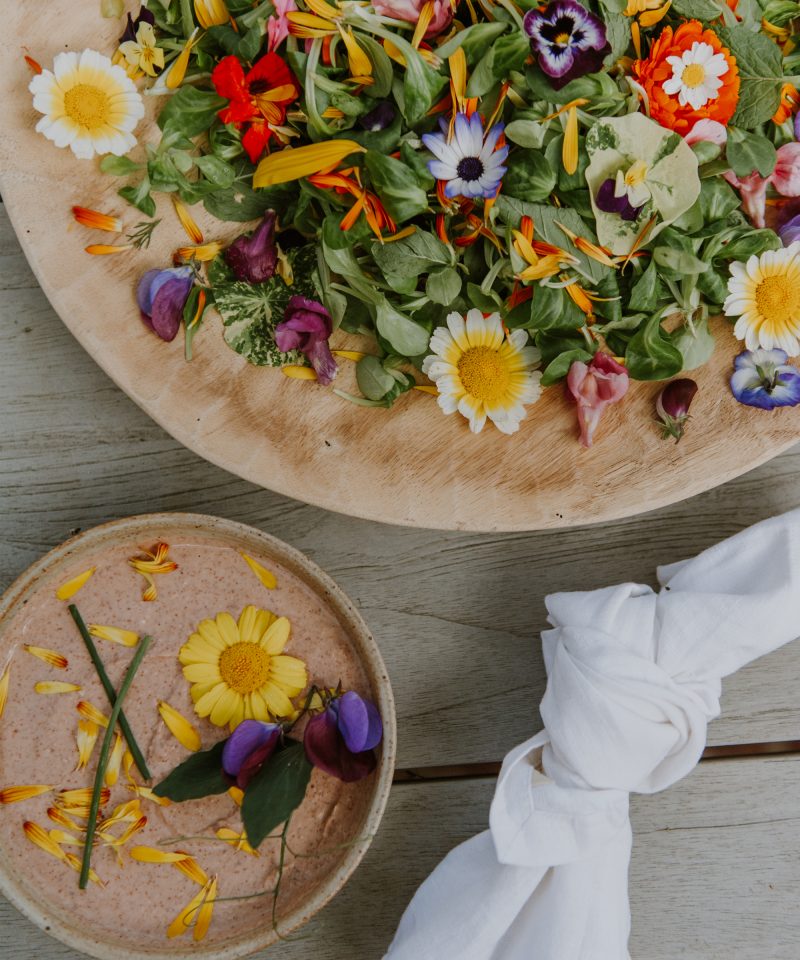 This year, the aesthetic was decidedly earnest and authentically Easter. Despite the kids dressed in white from head-to-toe and the flower-covered table, the mood was relaxed, laid-back, and not too formal. Abundant wildflowers flourished in every corner, from the edible petals dotting tea sandwiches, cookies and cakes to the beautiful flower crowns and arrangements. 
Following the annual custom, Amy led the craft table, and this year, kids learned how to preserve cut wildflowers using wooden flower presses. The flower-pressing kits, sourced from Etsy, made for a great take-home gift to commemorate the afternoon. We'd be lying if we said the adults didn't join in too— flower pressing is such an easy and grounding activity that can be transferred to beautiful stationery, or even displayed in simple frames. All you need is a flat, sturdy surface, some parchment paper, and a handful of wildflowers to bring this party-making activity into your own gatherings.
For an unconventional take on the egg-decorating tradition, Amy eschewed the standard dye kit for batches of every spring floral, pressed and dried. With a bit of an easy-to-clean adhesive like Mod Podge, even the littlest hands could personalize their very own egg. It's easy to arrange this craft yourself—simply visit your local hobby shop or drugstore and pick up a couple of jars of Mod Podge (in matte, glossy, or both!) and a few brushes. You can find dried flowers for sale on Amazon and get a bag of mixed spring florals and foliage, already pressed for any art or craft. If you have leftovers, they're great to decorate thank you cards to thank your guests with a little remembrance of the afternoon. When it came time for the big event, kids traipsed about the garden dressed in Sunday's best, gathering their eggs in little woven baskets by
Simone LeBlanc
, personalized with each child's favorite color ribbon around the handles.