Style
Design Lessons from Brooklyn Decker's Lakeside Home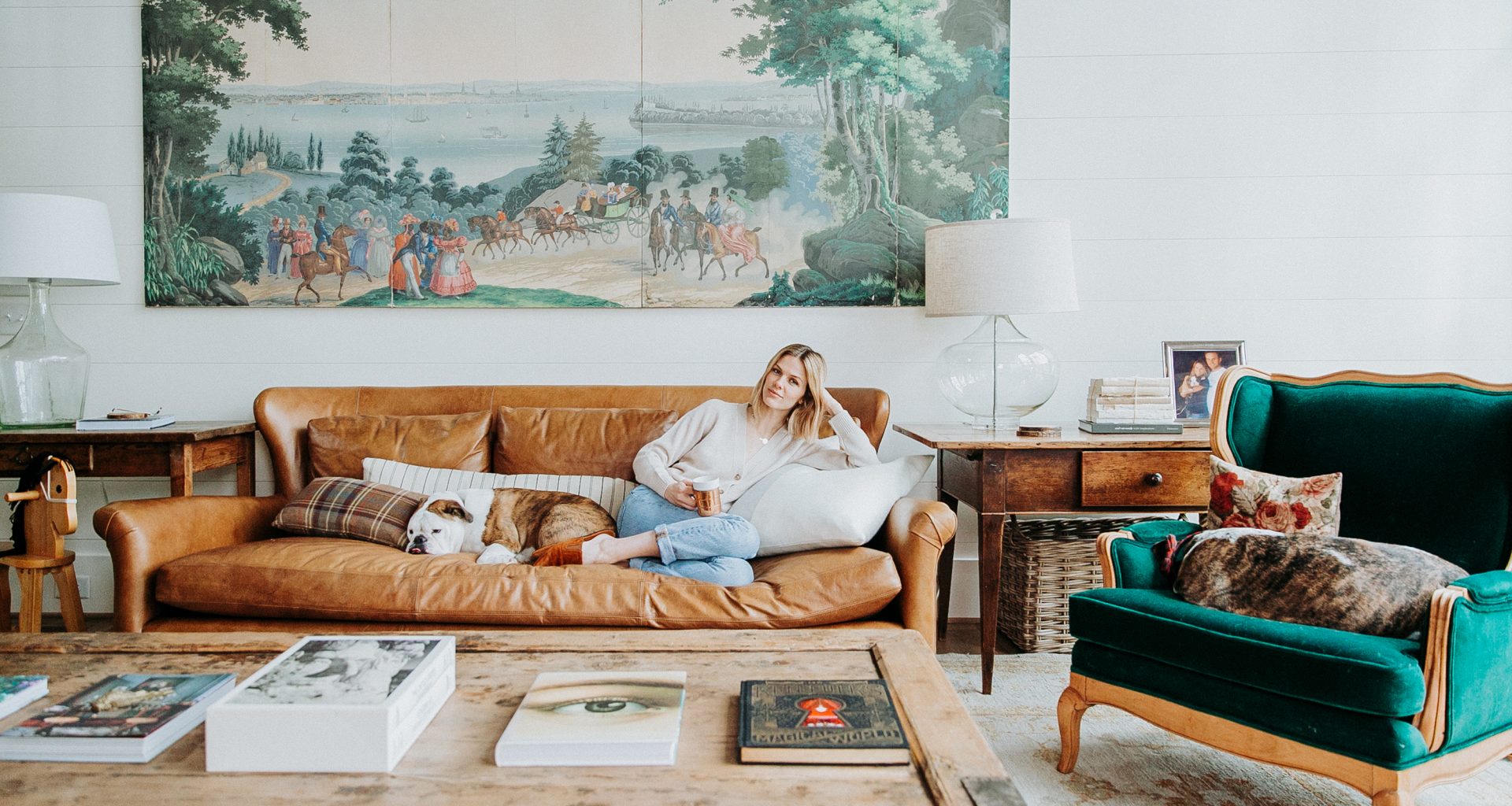 Nestled atop acres of foliage-filled land, Brooklyn Decker's North Carolina hideaway is the epitome of a fall lover's dream, and the perfect pick for anyone eager for a thrilling mix of rustic, cozy, and eclectic. The home's bones draw on a barn-like design that is filled with contemporary pieces and storied antiques, giving way to a space that feels fresh, welcoming, and decidedly distinct. From her inviting living room to the scene complete with a crackling fire place, we've been using Brooklyn's space as a floor plan for our indoor musings as of late, and now you can, too. Simply follow these essential tips to channel Brooklyn's lakeside space at home.
1. Strike a Balance Between New & Old
Brooklyn's home is defined by the effortless art of mixing and matching styles. Case in point: her vintage finds that work within a landscape of clean lines and modern views. There's an opposition that suits the space—the well-worn sofa sits underneath a statement chandelier, generational reads are at the ready for any guest, and wooden accent pieces are as beautiful as they are useful. When it comes to finding vintage-inspired pieces that provide personality and warmth, we turn to the Bay Coffee Table, Upholstered Bench in
wool boucle
, and
Cedar Stump
. Refined yet rustic, all three pieces bring to life Brooklyn's mountain feel in a way that's wholly original and ready for any type of family adventure.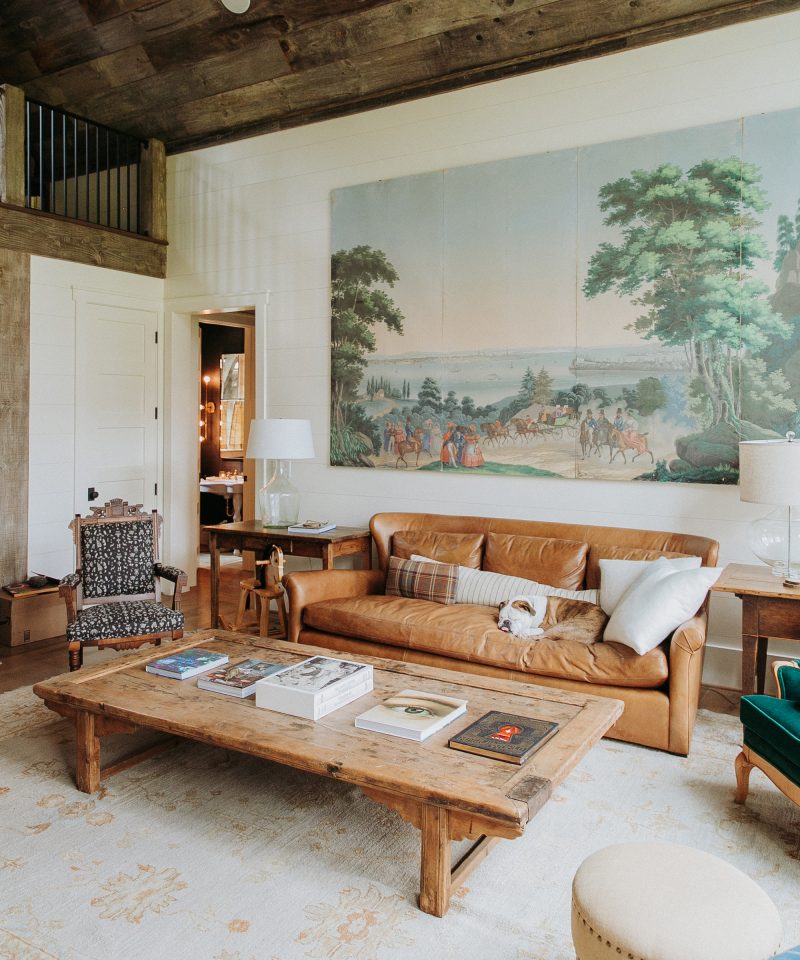 2. Take Note From Your Surroundings
Another calling card for Brooklyn's space rests in nature's role. Much like the vibrant landscape that surrounds her abode, her interiors embrace the beauty of the outdoors through colorful accents, curated artwork, and hard-working details. Leaning into the character that defines the surrounding area, Brooklyn mixes textures, disparate shades and patterns, and exciting fixtures in a manner that's as inspired as the view. Our trick to recreating such a look? Turning to accent pieces that create a feeling of their own. Hang our Leather Wall Hanging and a few Thrown Bells on the walls for an elemental touch—don't forget a Cedar Candle or two for a dose of nature indoors.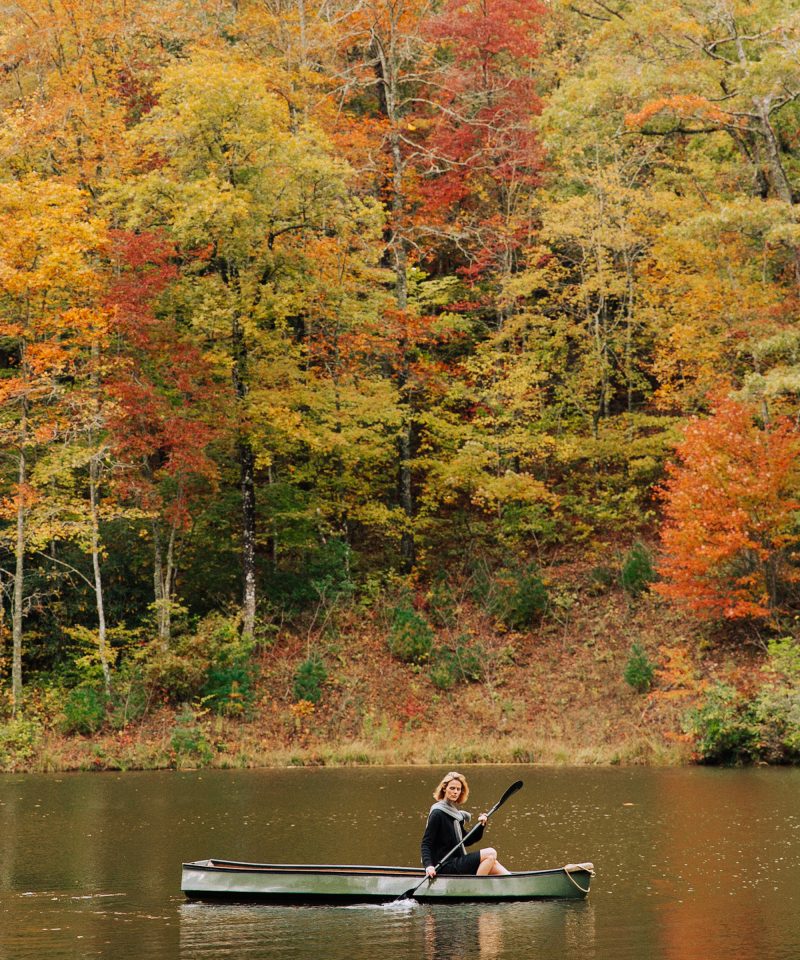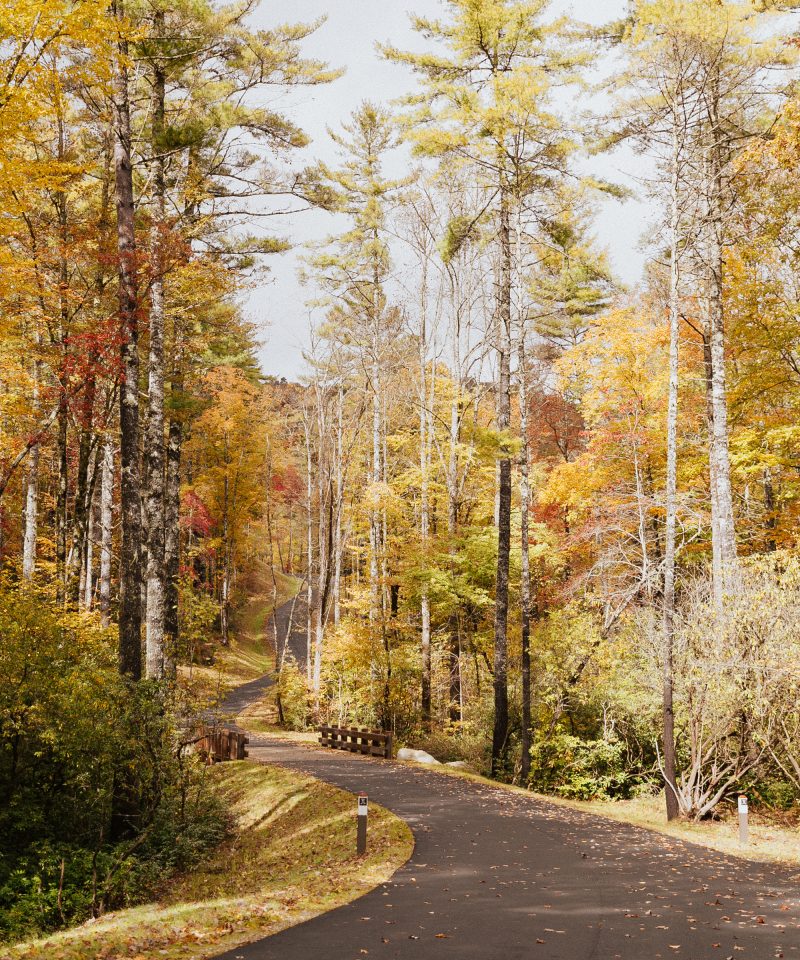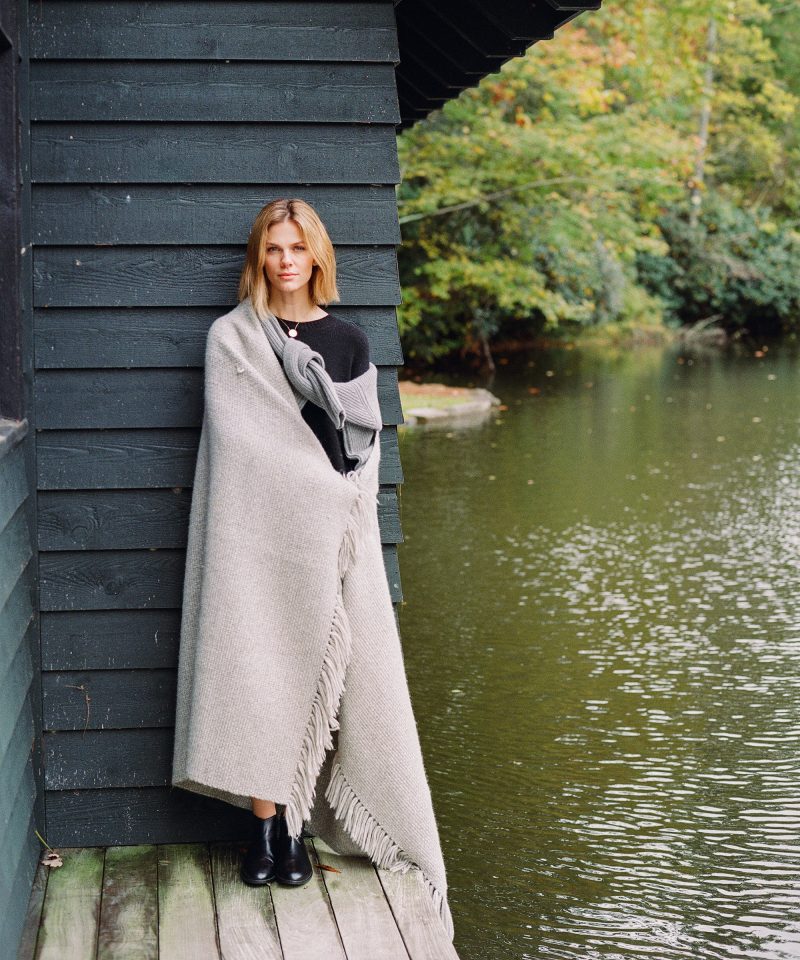 3. Focus on Creating Cozy Moments
While Brooklyn's abode is an all-season favorite, her attention to cozy, fall-ready details is its stand-out feature. Her sofa comes alive with a perfectly varied pillow collection perfect for friends, family, and canines alike. Layer any assortment of striped pillows (Jackson is a must-have) with solid favorites, and feel free to switch in the Alpaca Basketweave Pillows when the colder months come around. The final touch comes in the form of ultra-soft accessories: our Basketweave Throw and luxe Sheepskin will ensure there's no place like home.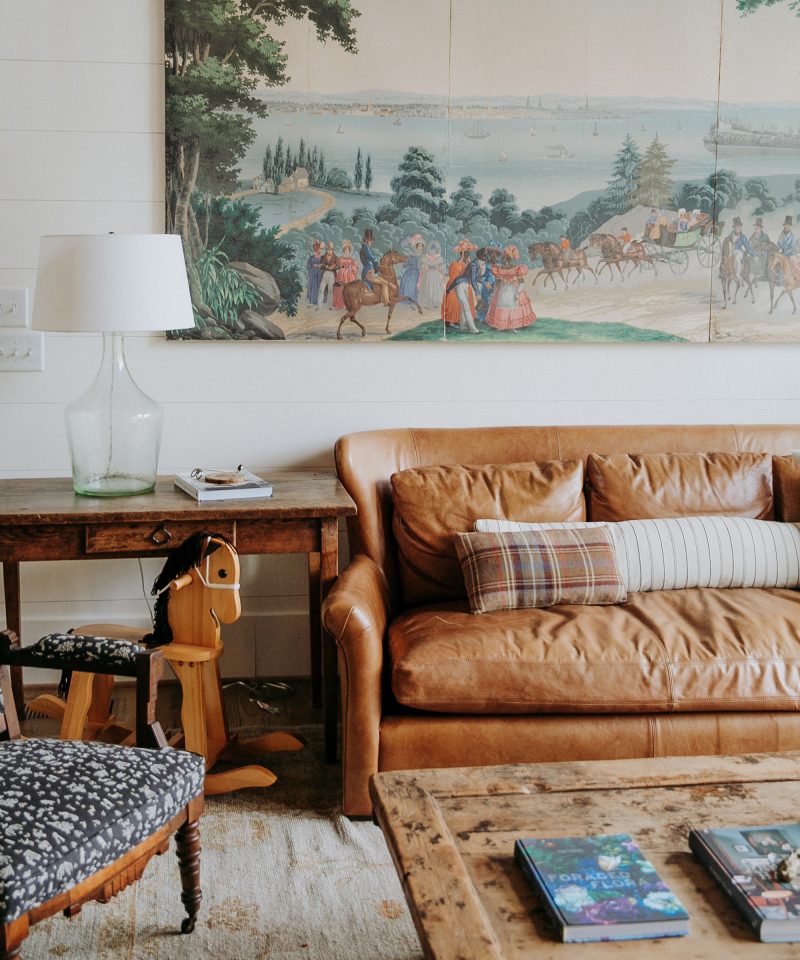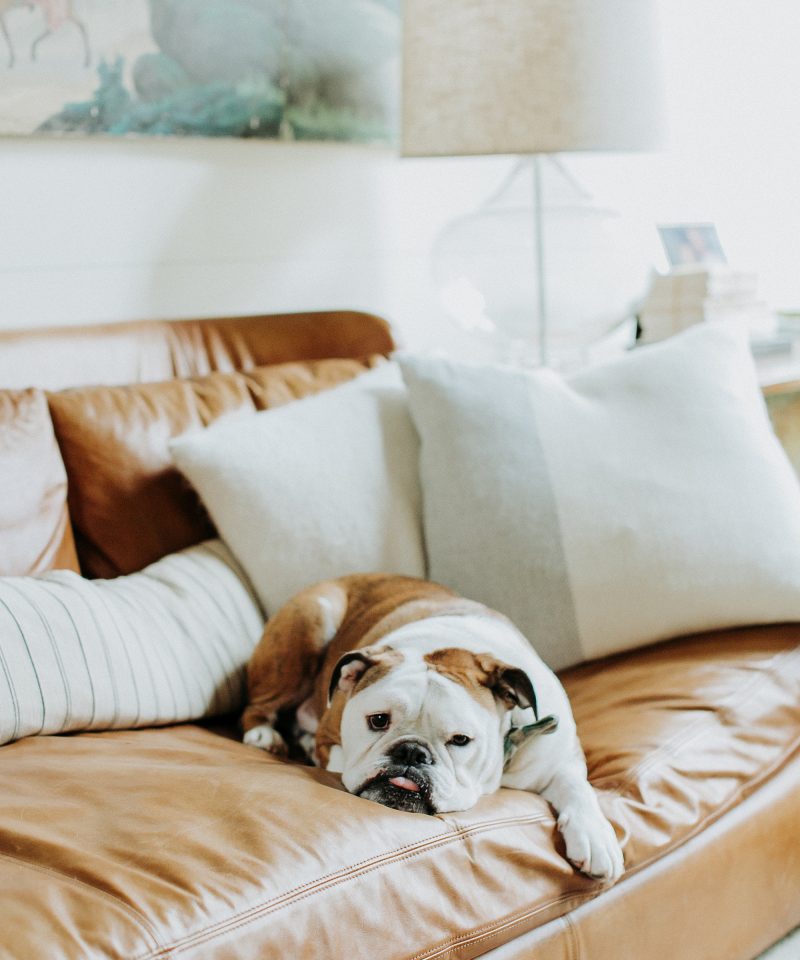 4. Add Muted & Modern Finishes
Even in a primarily rustic space, have no fear of pushing the boundaries of a singular style with sleek and streamlined accents. Ceramic pieces sit atop shelving for a perfectly minimalist feel, and darker accents still fall perfectly in line with the marked warmth of the space. Focus on multi-functional pieces that are both modern and subtle: our
Stoneware Pie Dish
, a few
LSA classics
, and
everyday glasses
that look the part.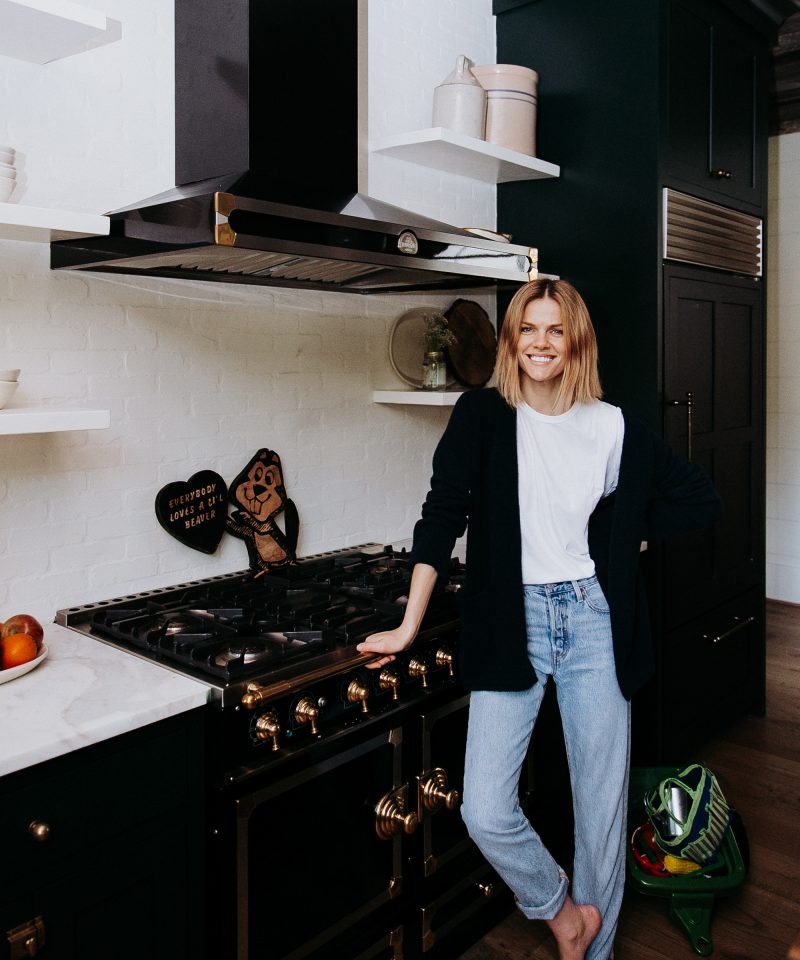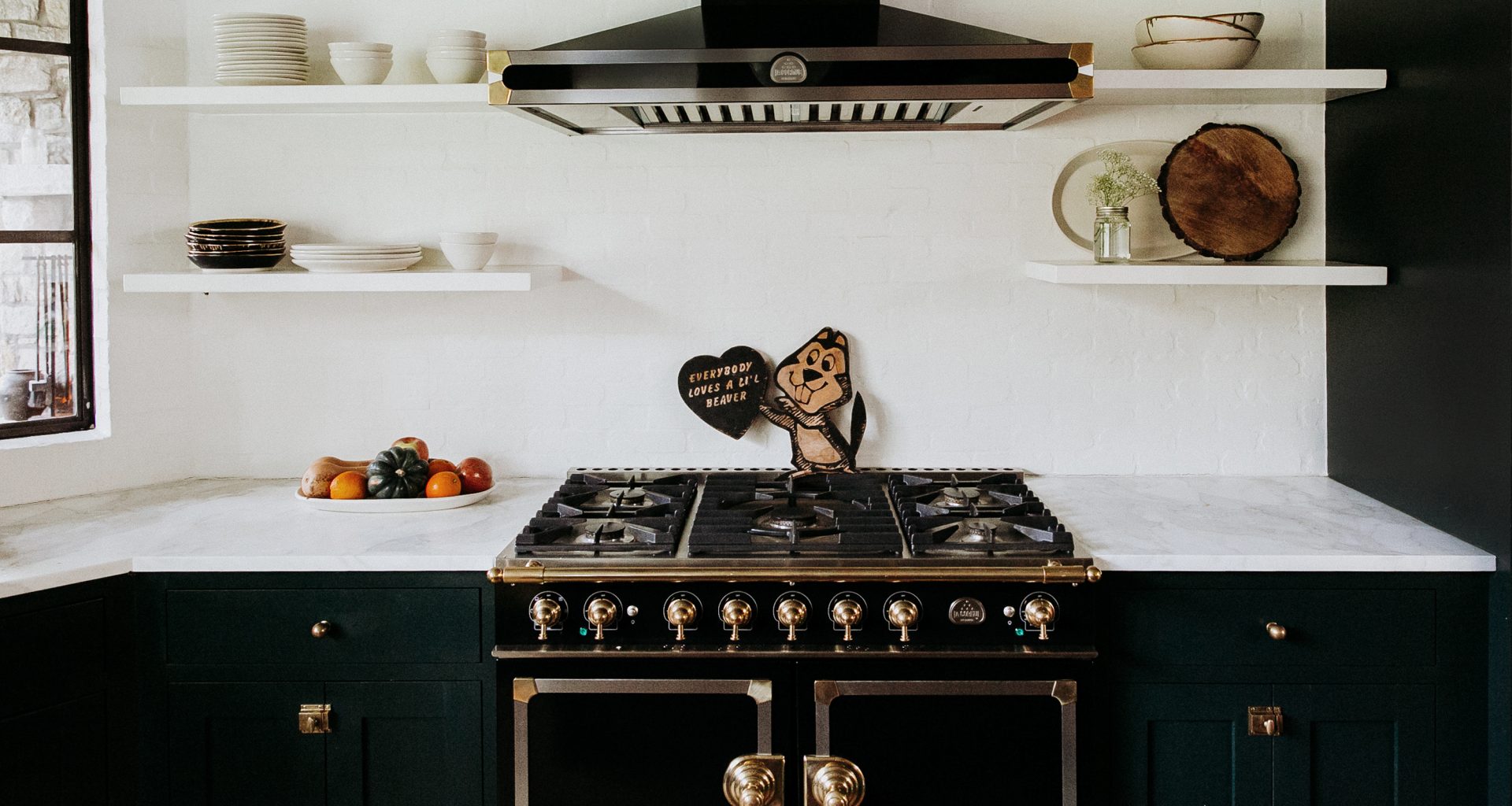 Photos by Kristen Kilpatrick
More Stories