Living
This Berkeley Hills Home Will Transport You to the French Countryside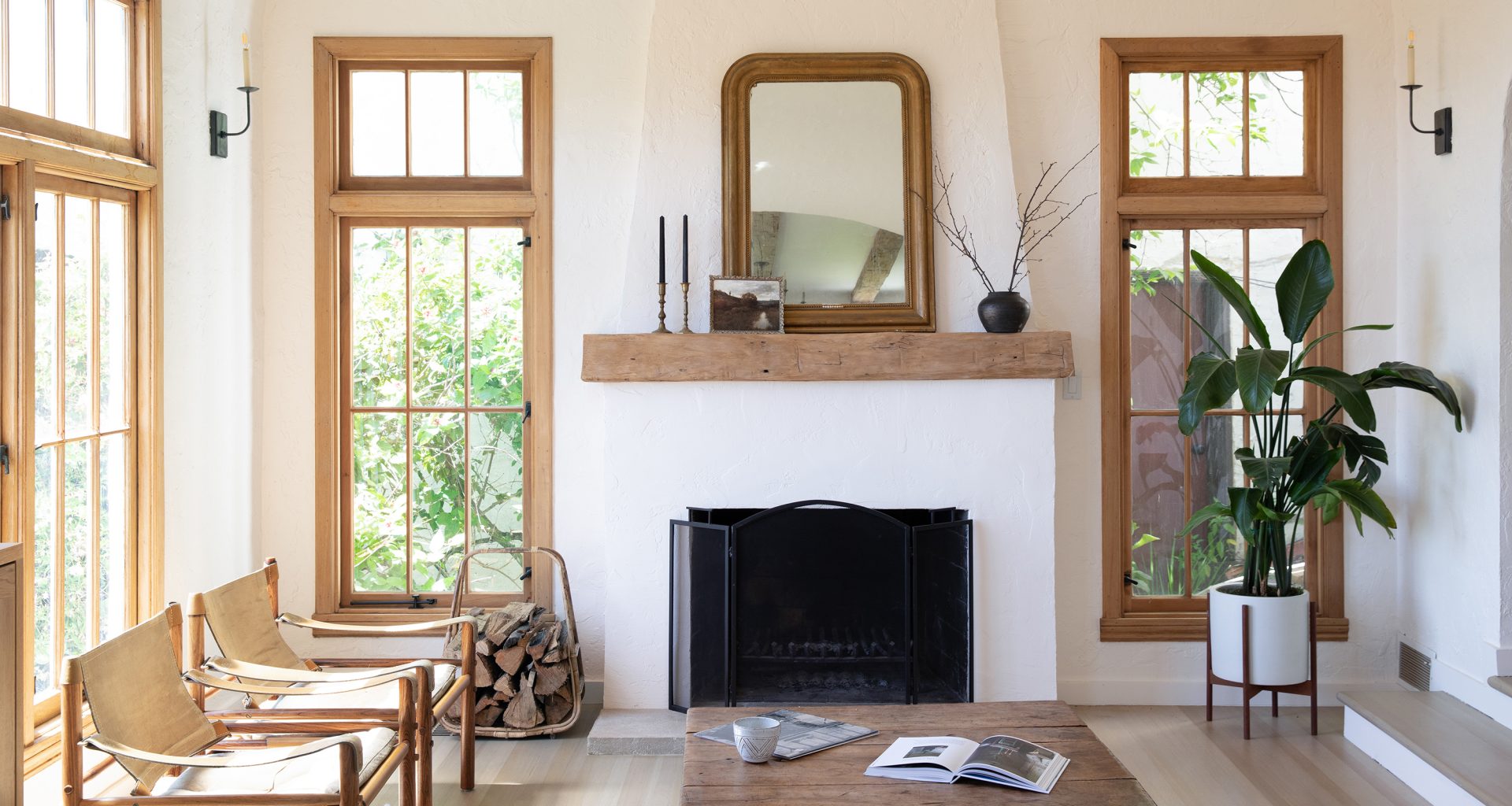 Designing the home of your dreams takes time, patience, and an acute vision. With an impactful eye and belief in the process, musician Brodie Jenkins has not only created a dreamlike escape, but her own version of the French countryside—only this space is perfectly tucked away in the Berkeley Hills. After months of watching Brodie update her space on Instagram, we were finally able to step inside this impeccable abode. With design tips, sourcing insights, and inspiring interiors aplenty, this is a tour you won't want to miss.
Rip & Tan: How did you land in the Berkeley Hills? What made this space in particular feel like the one for you?

Brodie Jenkins: I've always been enamored with the beautiful architecture and nature in the East Bay hills. There's so much color and whimsy everywhere you look. Even the air is delicious up here. There's also a calm, laid-back feel to this area that suits us. The house was pretty much love at first sight. I remember walking down the steps through the garden and feeling like I was stepping into one of my favorite books as a child. It was magical.

Rip & Tan: We'd be lying if we said we haven't been watching your design process over on Instagram. What were some of the first items on your list in terms of renovations? What did you decide to keep intact and what did you bring your own spin to?

Brodie Jenkins: The bones of the house were so beautiful, but the house definitely felt dated inside. The last time it had been remodeled was in the 90s. My goal was to bring the house back to feeling like a French Norman-style home on the inside, but I was determined to keep the design contemporary and timeless. Belgian design was something I looked to a lot—they are so good at blending old and new world styles. I knew I wanted to redo the kitchen completely and open up the wall into the dining room and its beautiful bay views. Now the light pours into the kitchen and anyone cooking can see the views from the stove.

I also knew I wanted an en-suite bathroom off of our main bedroom, so we converted a small walk-in closet. The other huge update was refinishing the wood floors from a shiny orange to a soft white oak tone. It's wild how much changing the floors calmed down the mood of the house and made everything feel softer and more time-worn. The beautiful windows and staircase were left alone, and all the changes I made were intended to highlight those amazing features and the gorgeous original 1920s architecture.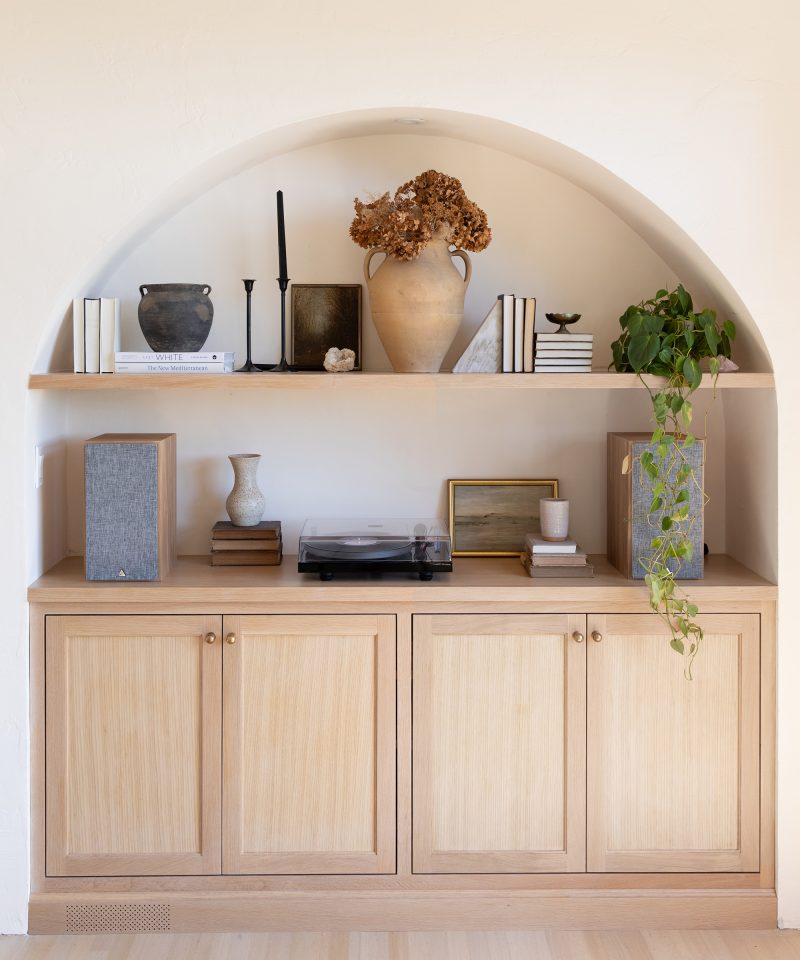 Rip & Tan: What is the overall vision for your home? How has it evolved as you've steadily redesigned it? How do you keep your vision cohesive and not become distracted by the many design possibilities?

Brodie Jenkins: It really helped that this house has such a specific architectural style that I wanted to honor. I love a wide array of design styles, but this house wanted a European feel. That helped me stay focused and keep the vision cohesive. I wanted to keep the design soft and minimal so the architectural drama innate to the house could shine. It was important to me that all of the materials felt organic and would age well over time.

I also wanted the house to feel peaceful, so that has really directed my color palette, which I've kept very soft and neutral. It's been amazing to watch it evolve since we've moved in, and how furniture warms it up and adds a coziness to it all. I love light and bright, but there's a point where that can feel sterile, so everything we chose was with warmth and comfort in mind.

Rip & Tan: What's one piece of advice you wish someone told you before embarking on your home renovation?

Brodie Jenkins: As someone who was doing this for the first time, I questioned myself a lot. I wish someone had been there telling me to trust my gut and stay true to my vision because doing that for myself was hard. So often I was told something couldn't be done or should be done another way, and it took so much inner strength (that I didn't know I had) to stick to my guns. Nobody tells you how hard that is. The self-doubt is real.
"The older I get the more I realize that we will always have hardships and tough times, but we can balance those by seizing the beautiful moments with reckless abandon, being alive to it all and slowing down so we can savor all of the good stuff."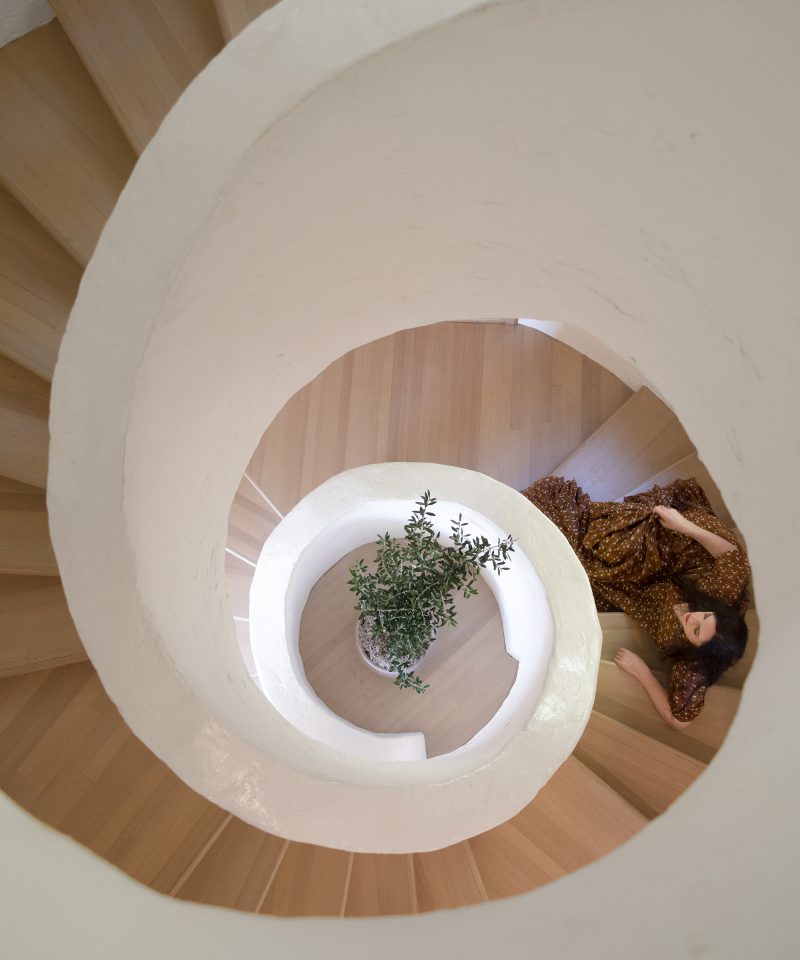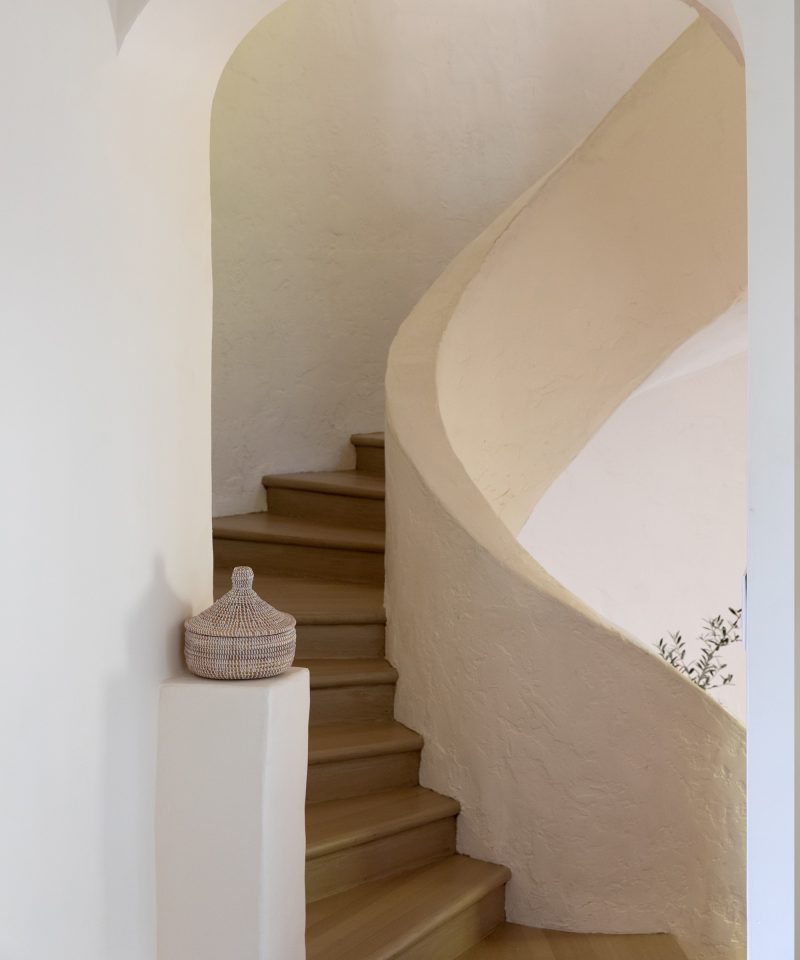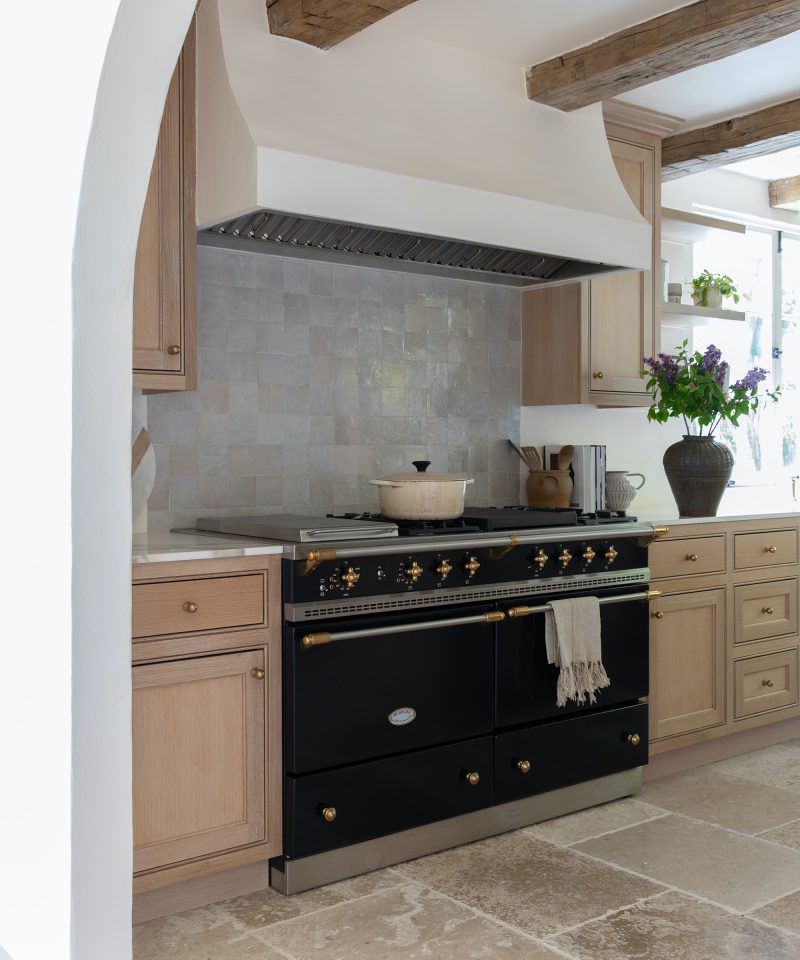 Rip & Tan: Do you have any DIY tips or tricks that you've relied on throughout this process?

Brodie Jenkins: It's cliché but true: "if at first you don't succeed, try, try again." We tested so many stains for our kitchen cabinets, and nothing was working. I was feeling so defeated. But we kept at it and one day I tried something on a whim and thought, "Aha!" The solution turned out to be so simple, but it took weeks of trying to get there.

Rip & Tan: Which room or element of your space do you love the most?

Brodie Jenkins: This is tough! I love, love my bathroom. It's so serene and feels like my private sanctuary. Our tub feels like this magical cocoon and you have the insane view to look out on—you feel like you're floating on a cloud. I love the kitchen so much too…and the sensuous staircase, and the views. I can't choose!
Rip & Tan: Where did you source some of your favorite pieces from?

Brodie Jenkins: I love our aged limestone floors that we got from Historic Decorative Materials. We have them in our kitchen and the primary bathroom, and they instantly transport you to the French countryside. They feel wonderful under your feet too. We have been slowly collecting antique rugs since we moved into the house, and they are cherished treasures. We've sourced from Passerine, Heir Looms, Cloth & Wool, and Blue Parakeet Rugs. I can't get over are the arched plank doors in the primary bathroom that our friend David made for us in his workshop. He had never made doors before, and they are the most exquisite works of art. I'm in awe of them.

Rip & Tan: What does living well mean to you?

Brodie Jenkins: To me, living well means carving out pockets of joy wherever you can. Bask in the sunlight, order an ice cream, belt that song at the top of your lungs. The older I get the more I realize that we will always have hardships and tough times, but we can balance those by seizing the beautiful moments with reckless abandon, being alive to it all and slowing down so we can savor all of the good stuff.