Style
Striped Simplicity: An Inside Look at Saint James x Jenni Kayne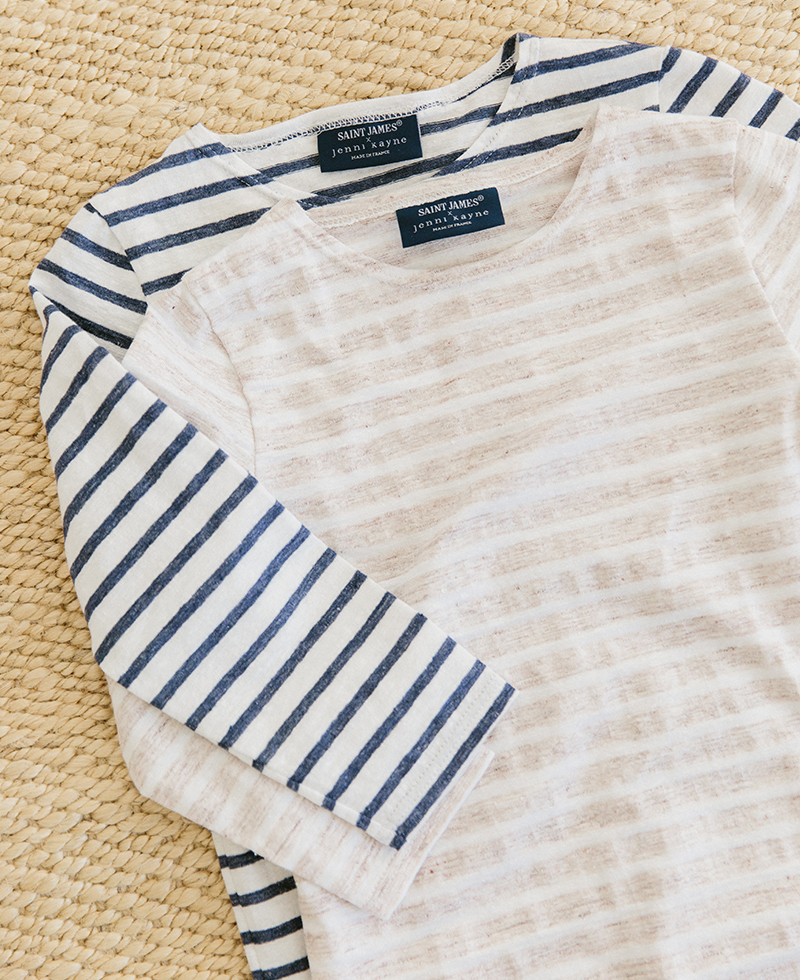 While California may be our all-season muse, there's something to be said about the refined simplicity of dressing like the French. To celebrate the launch of
international shipping
, we teamed up with the iconic French label Saint James for a striped-centric collection of coastal-inspired tees for you and your little ones. Known for their exceptional-quality Breton stripe shirts,
Saint James
understands the power of a timeless wardrobe, so it was a collaboration that was perfectly fitting. Take a behind-the-scenes look at how our exclusive collection made its way from France to LA.
Fashioned From the Finest Linen
The story of our collaboration starts with an essential component: linen. Eager for a lightweight and luxe basic, we landed on a fabrication that offers a slight departure from Saint James' classic cotton tees. Produced in the Pas-de-Calais region of Northern France in the village of Sailly-les-Lys, the linen rolls were knit in Lyon, France before being sent to the village of Saint-James, Normandy for cut and creation. Once in the factory, each piece was worked on with care in order to produce a piece that's absolute perfection.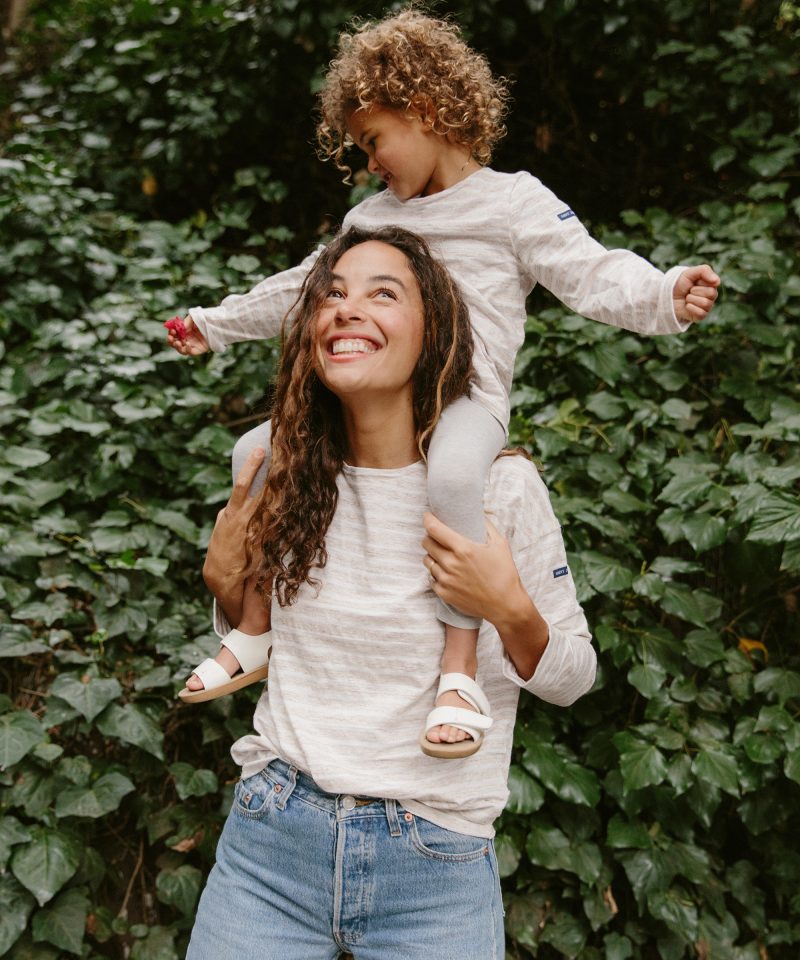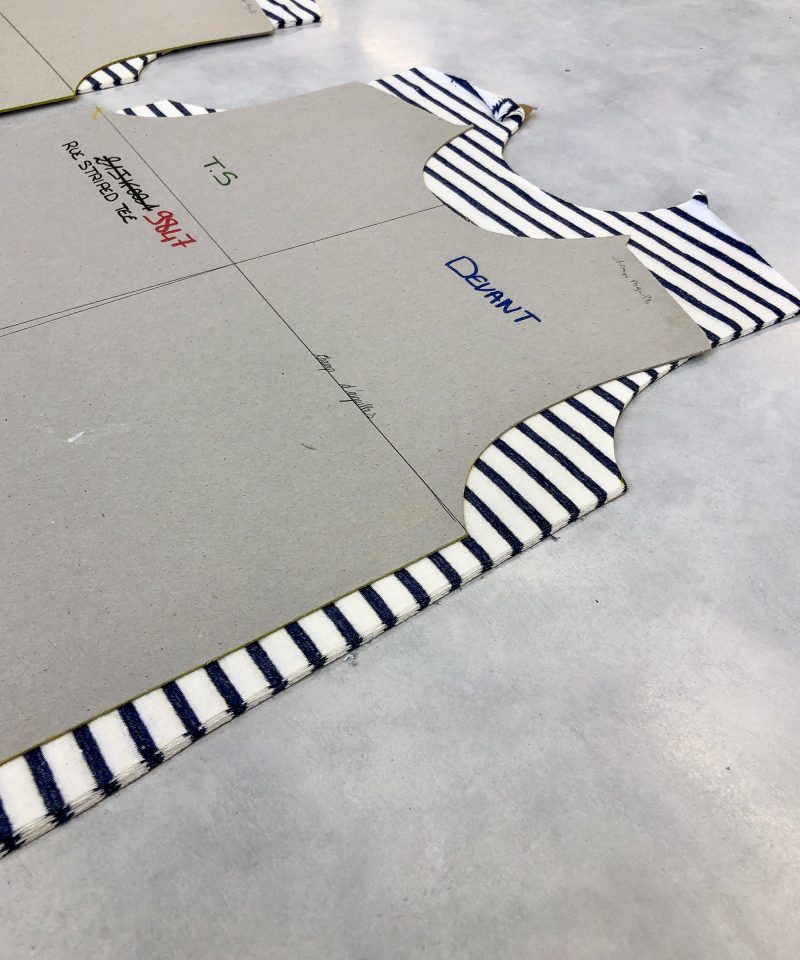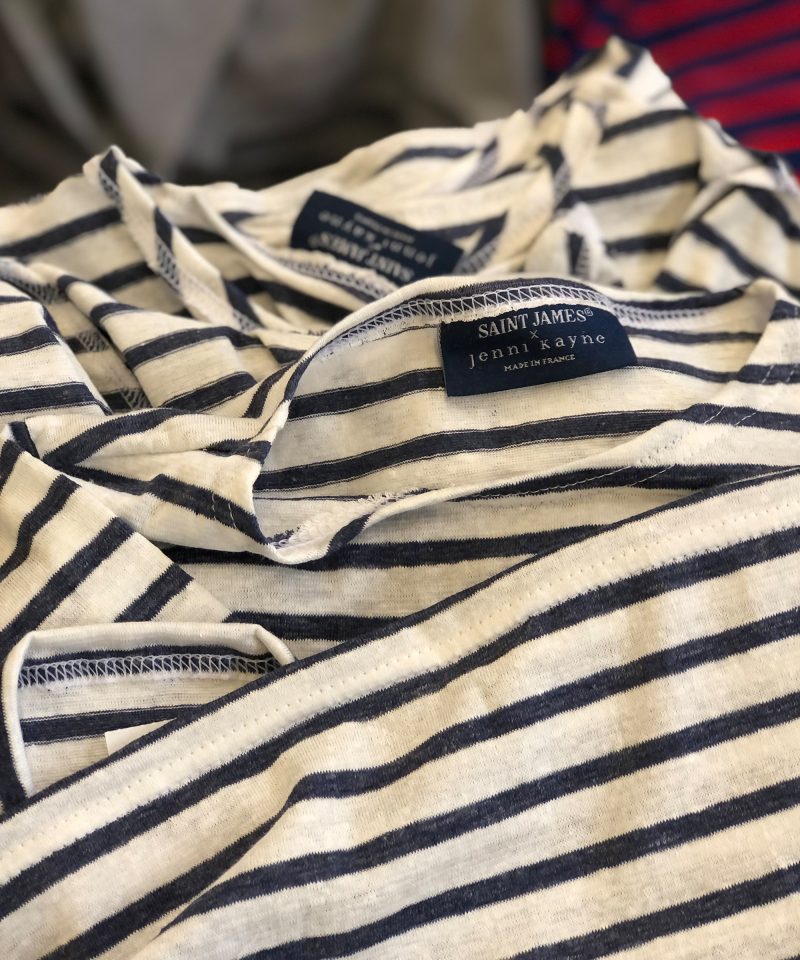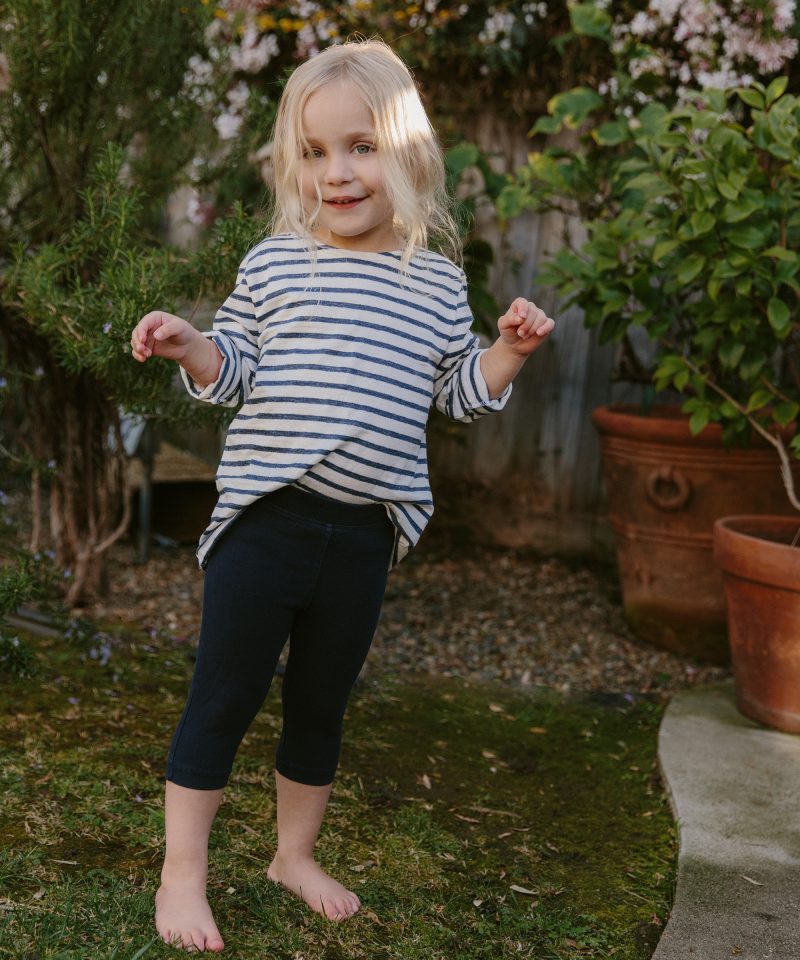 Inspired by a Classic Cut
It wouldn't be a Saint James collaboration without an ode to the essentials of French style. From the Rue Drop Shoulder Tee to the Kids' Rue Striped Tee, each piece intrinsically draws on the cut of Saint James' iconic Minquiers Drop Cotton Tee—a perfectly polished basic in its own right. With our inspiration accounted for, we developed two distinct styles for kids and women that are synonymous with our laid-back and comfortable approach to getting dressed.
Designed With California in Mind
Every step of the way, we were focused on creating a timeless collection that combined French classics with the California-cool aesthetic. From the use of linen to the relaxed fit of each tee, there's a coastal sensibility in each style that makes wearing it an absolute breeze. Another form of fusion took place with color choice: the oatmeal shade that Jenni hand-picked is a color that Saint James has been using for decades. From France to LA, these are enduring and essential basics made with intention, and we can't wait for you to explore the entire collection.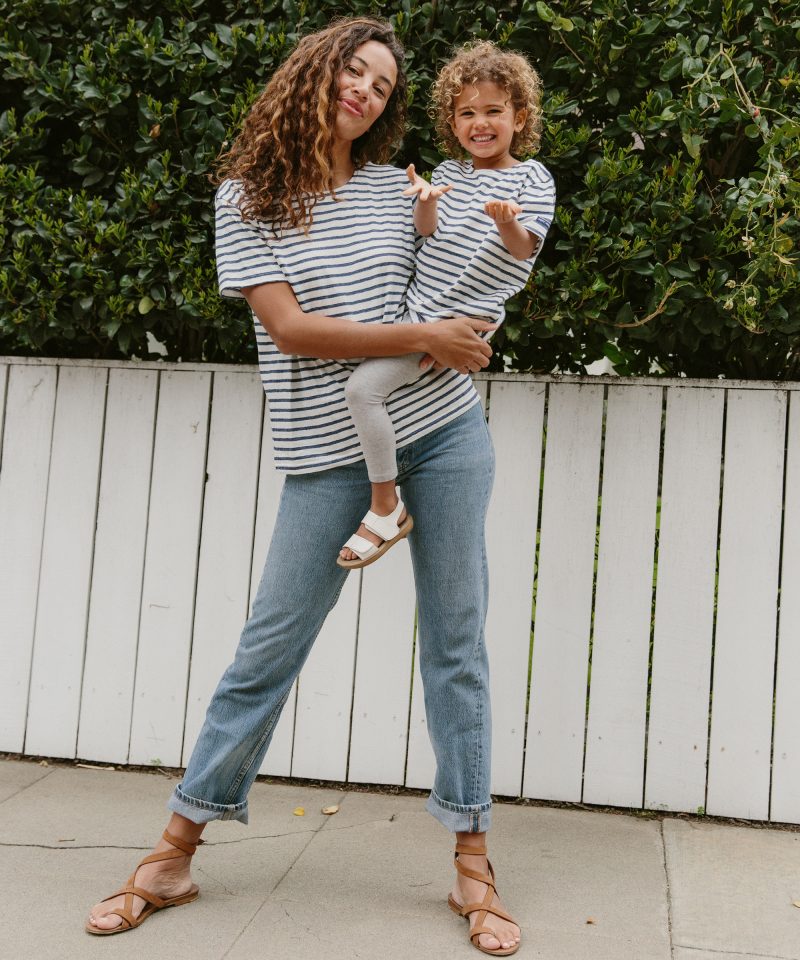 Photos by Nicki Sebastian
More Stories