Style
A Studio Visit with Tappan Co-Founder Chelsea Neman Nassib
Forging a career in fine art has always been challenging, but being an artist in the digital age has some advantages. Tappan is one such perk. Founded in 2012 by painter Chelsea Neman Nassib and art history expert Jordan Klein, Tappan is a slick, modern platform for emerging artists to display and sell their work online. It has thrived since launching several years ago based on the fact that it offers art lovers beautiful photography and original works. Unbelievably, very few companies were serving this need until Tappan came along!
I loved getting to know Chelsea through our collaboration with Tappan and photographer Marc Gabor, which just launched this week. Her business savvy and passion for art are so inspiring and I love her mission to bring art to more people. Get to know Chelsea a bit in today's Studio Visit Q&A, below, and be sure to check out the Jenni Kayne x Tappan works at JenniKayne.com and TappanCollective.com—or inside the Jenni Kayne Home Airstream, which is now making its way to Nashville! XXJKE
Rip & Tan: Tell us a little bit about yourself and your professional background. How did your path lead you to start Tappan?
Chelsea Neman Nassib: After completing my BFA at the University of Michigan, I realized there was a gaping hole in the traditional art world for emerging artists. There was little to no support or infrastructure to help us build networks and develop our practice, so I decided to create an online platform to do exactly that! Tappan is the result and without having been an artist myself, I don't think I could have understood the unique dynamic of the art sphere. 
Rip & Tan: How has the brand grown from day one until now? What accomplishments are you most proud of?
CN: Seeing our artists grow and evolve is what inspires me every day! That's the drive behind everything we have done so far at Tappan and it's incredibly rewarding to see them go on to show at large galleries across the globe, like Kohn Gallery, Marianne Boesky Gallery and The Hole in NYC. 
In September we launched our first International show in the UK, featuring Daniel Fletcher and Michael Wall, which was a big milestone for us! So moving forward we just want to keep making the art world more accessible to more people. 
Rip & Tan: What is Tappan's mission? Why is it important to both artists and consumers?
CN: Our mission is to connect emerging artists with their collectors and bring art back into the common conversation.
Rip & Tan: Tell us about the Jenni Kayne works by Marc Gabor. Why did these works form the perfect collaboration between our brand and yours?
CN: Marc is such a talented photographer and his practice is rooted in his desire to highlight the patterns found in nature and ask us to look at how we relate to the spaces we visit. It just seemed like a natural synergy with the Jenni Kayne brand, particularly the home collection. Both aim to find the subtle beauty in the everyday spaces we inhabit.
Rip & Tan: How do you plan to grow the brand? What are your goals for the company?
CN: I would love for Tappan to be able to reach more and more people, so that we can all collectively make art more accessible and less exclusive. That will always be my goal; to get people talking about and interacting with art!
Rip & Tan: You're also expecting! How do you see your goals for the business converging with your personal-life milestones?
CN: It's an exciting period! There's a lot to get organized but staying connected to my team day-to-day is made easier with technology. In a lot of ways, Tappan was my first baby, and watching that evolution of an initial idea become a movement in the emerging art area has been such a thrill. I'm sure there will definitely be some parallels in motherhood, but mostly at this point I just can't wait to meet the baby!
Rip & Tan: What do you love about being based in Los Angeles and doing this job? What does the city offer you that helps fuel your business?
CN: Traditionally the art scene is very much concentrated in New York. But both physically and metaphorically, there seems like there's a lot more space to move and grow in Los Angeles. For a start-up business, I can't imagine a better environment right now.
Rip & Tan: How did you find your office and what drew you to the space?
CN: We work in my family offices. We've moved around a few times within the building to accommodate the growing team. But we love being downtown, there's just so much happening there in the art scene right now and it's fun to be in the thick of it.
Rip & Tan: Tell us about your idea of the perfect work day. What is your schedule like and what is the atmosphere in the office?
CN: I usually try to work out in the morning and grab a coffee on the way in. Our office is open plan, so we always make sure there is music playing and treats to share. It creates good energy to encourage collaboration. Each day is really dynamic and different, so I could be catching up with an artist who has stopped by to bring us new work, to working on our new website redevelopment, or meetings with project partners like Winc for our latest wine project. It's always busy but I love being across it all! After work I try to visit an exhibition in the arts district and then I head home to wind down with a vino.
Rip & Tan: What spots around the office do you frequent, whether for coffee, food, drinks, or shopping?
CN: I like Daily Dose for sandwiches, Blossom for pho, or Kazu Nori for sushi. Also for an afternoon coffee fix I head to Cow.
Rip & Tan: What are your top five workspace musts?
CN: Art that inspires and engages! My phone with the Slack app, so that I can stay connected wherever I might be. I love Muji and always have their notebooks and pens around. And finally a great team. These are the people that I spend so much of my life with so I want to make sure we have a lot of fun along the way!
Rip & Tan: What is your professional mantra or your mantra as a business owner? What overarching belief guides your work?
CN: Stay authentic. We took our time to build Tappan slowly, making sure we had a strong foundation. I would never sacrifice the unique identity of our brand or the integrity of our artists.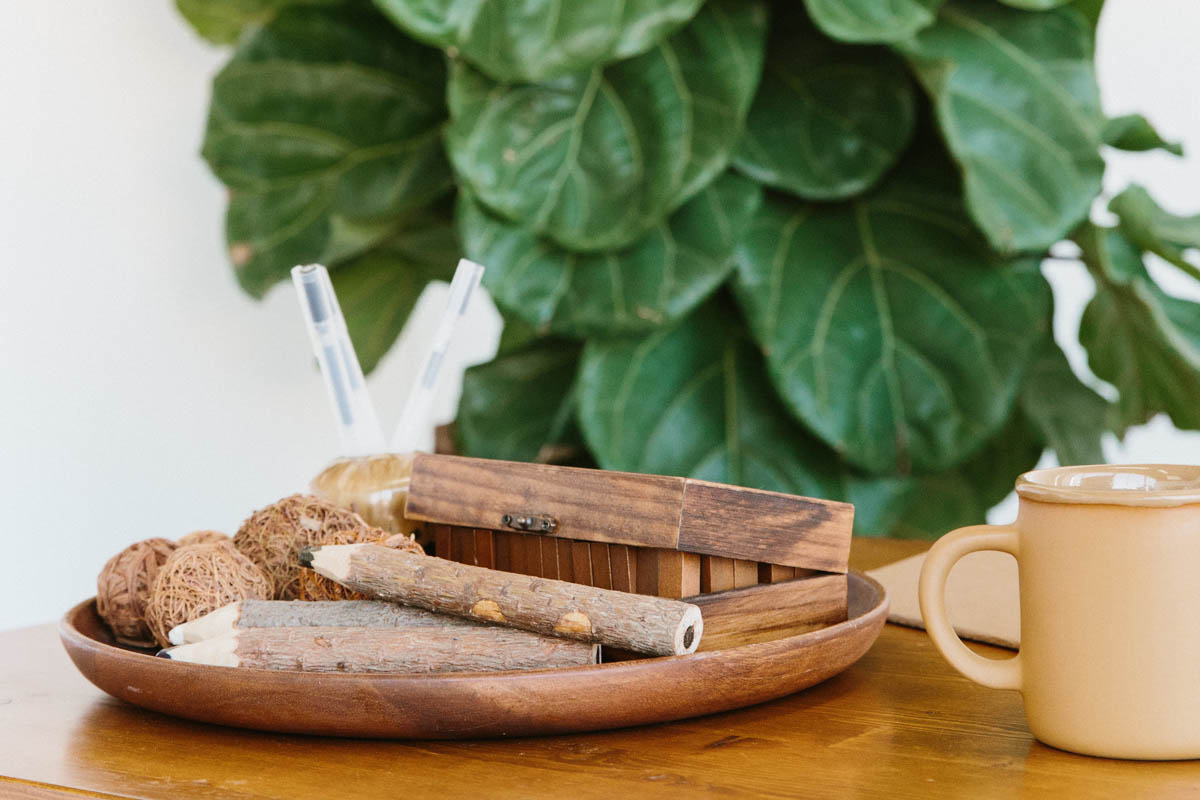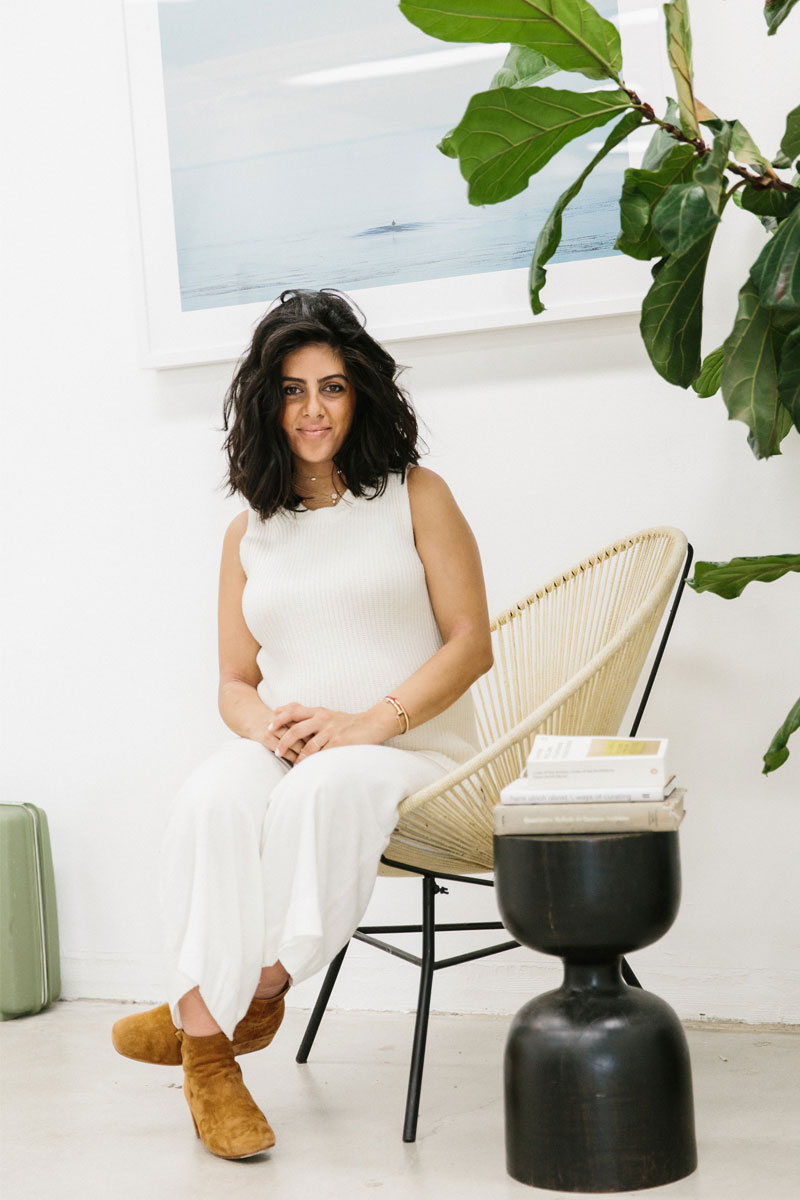 More Stories