Living
A Pressed Flower Tutorial with Simone LeBlanc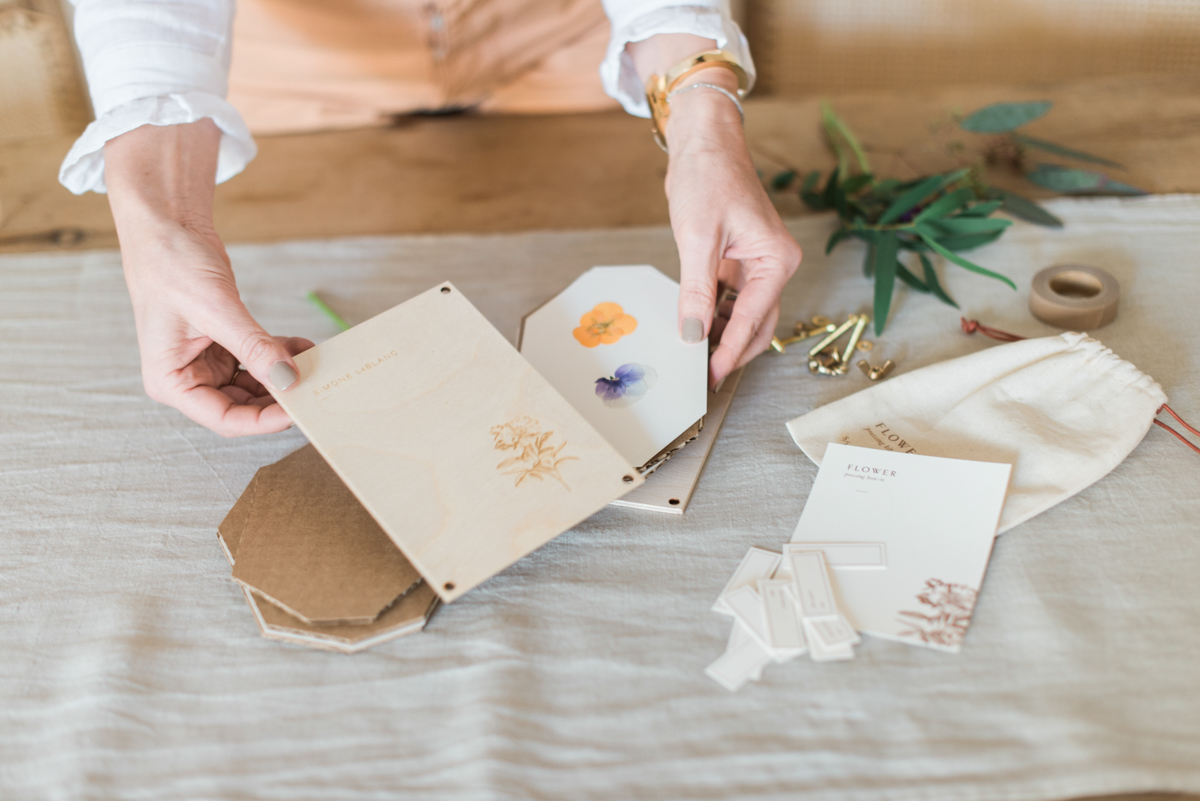 As much as a luxurious Mother's Day gift can be a nice treat, any mom will tell you that it isn't necessary to go all out; handmade gifts and cards are always special. After our Mother's Day lunch with Honey Hi, my friend and gifting expert Simone LeBlanc showed everyone at the gathering how to press spring flowers and leaves for a DIY Mother's Day gift. I love that this gift works for mothers of any age and is affordable to put together. The biggest investments are the flower press, which you can pick up at a craft store or on Etsy for about $30, and a frame, blank card, or journal to affix the pressed florals to. If you have kids at home or often make your own gifts and cards, you'll surely use the floral press again! See below for Simone's instructions on making your own. XXJKE 
What You'll Need:
·       Fresh florals (Thinner, smaller blooms work best!)
·       Flower press
·       Tape
·       Labels
·       Frame and/or Journal 
Instructions:
Step One: First, blot your flowers with a tissue to remove any moisture or soil. Place the flowers you want to press in between the layers of paper. 
Step Two: Once the flowers are placed, slip the stack of chipboard and paper between the wood boards of a flower press and tighten the screws in each corner. Allow the flowers to dry in the press for 10-14 days.
Step Three: Gently peel back the paper layers to reveal the beautiful blooms. Pressed flowers look lovely in a frame or journal. Use washi tape to affix the flowers and label them to keep the memories. You can include date and location you picked them, or any other meaningful details.