Entertaining
A Halloween-Themed Gathering with Amy Blessing and Annie Campbell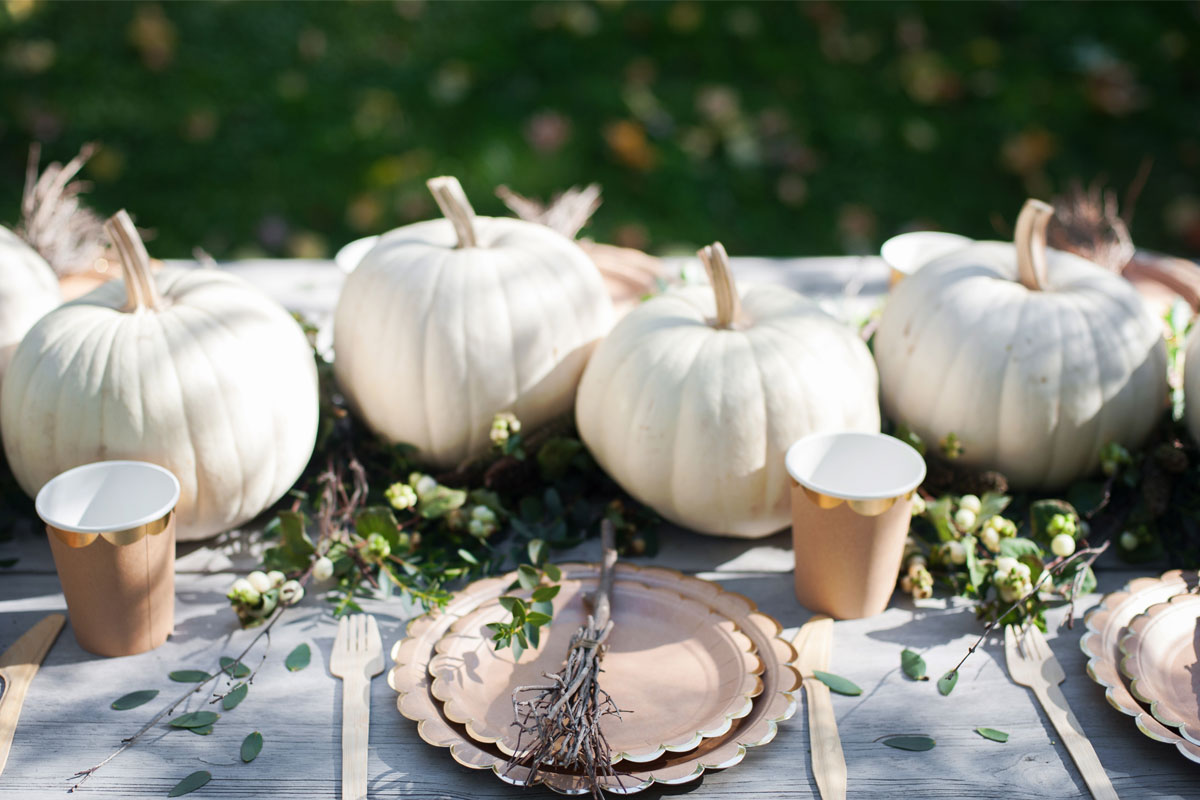 The arrival of cool weather and the upcoming Halloween holiday is a great excuse to get together with family and friends outdoors. Together with my friends Amy Blessing and Annie Campbell, I hosted such a gathering with all of our kids and several other families in my backyard recently. The set up was simple: A few festive, Halloween-themed décor elements, some healthy, no-fuss snacks, and paper plates and cutlery from Fire & Crème that would add style to the table—and minimize dishes that night! For an outdoor kids' party where people are grazing throughout the day, it's sometimes the only way to go.
To set the scene my friend Kristen Caissie of Moon Canyon brought over white and green pumpkins while Amy tucked dried florals and greens around them to create a lush, harvest feeling. I love this setup as an easy alternative to floral arrangements—and you can scatter the pumpkins around your home after the party wraps! Amy also made little broomstick place settings to anchor the paper plates and give the table more of a Halloween theme. She bought the twigs on Etsy and simply bundled them with twine. You could also forage your own!
The rest of the party was really all about food. Namely, healthy snacks and small dishes everyone would enjoy. Annie served Pressed Juicery green juice and fresh apple cider with cinnamon sticks, "witch's broom sticks" made out of pretzels and string cheese, pumpkin spice popcorn balls, and, for something a bit more substantial, a wild rice salad with butternut squash, dried cranberries, and kale. Of course, a Halloween party wouldn't be complete without sweets. To that end, Annie served mini caramel apples, soft pumpkin granola bars, and pumpkin patch dirt cups.
On a separate table Annie also set up a trail mix bar with pumpkin seeds, nuts, dried fruit, and more. Kids and adults alike could fill a glass canister as a take-home treat or to snack on during the party—it was such a simple but genius idea that everyone loved.
Annie was kind enough to share some of her healthy pumpkin treat recipes with us here. Check them out below and good luck with your own Halloween festivities! XXJKE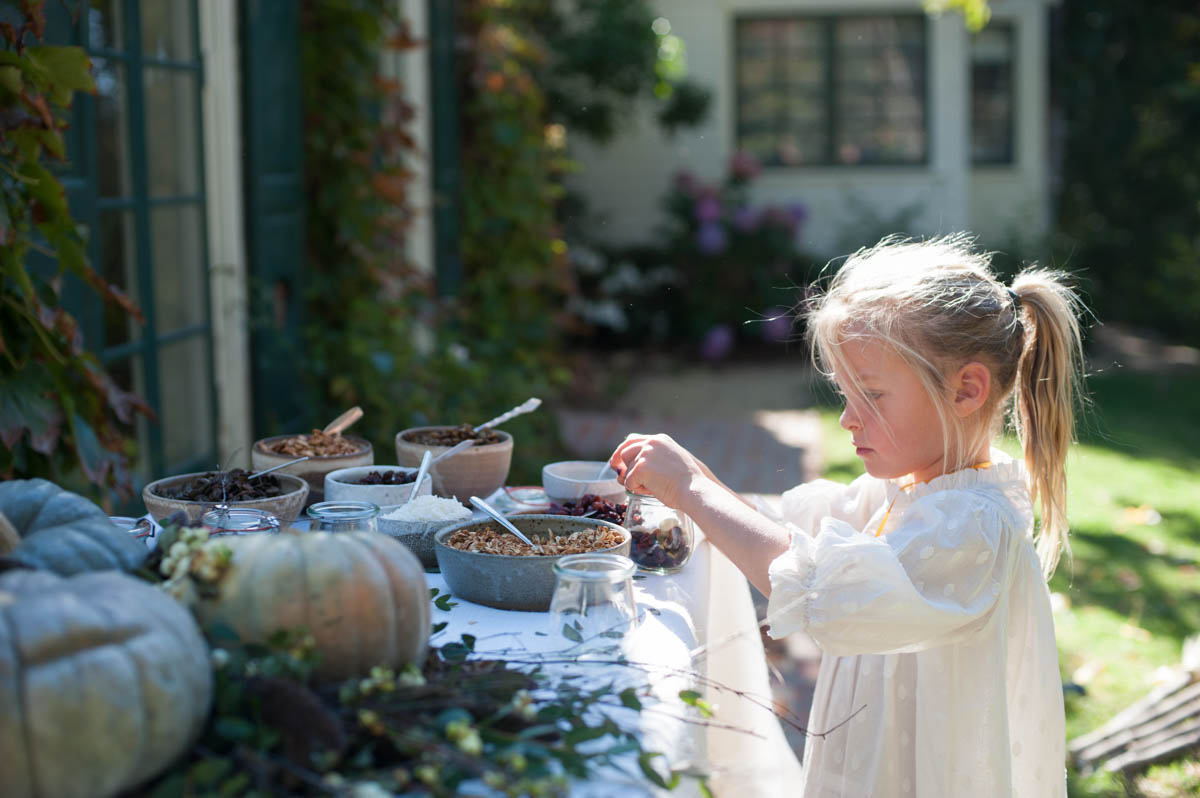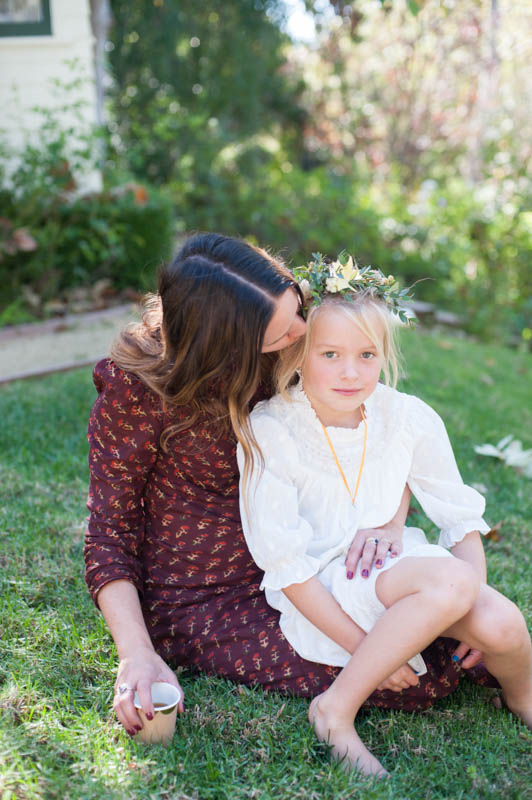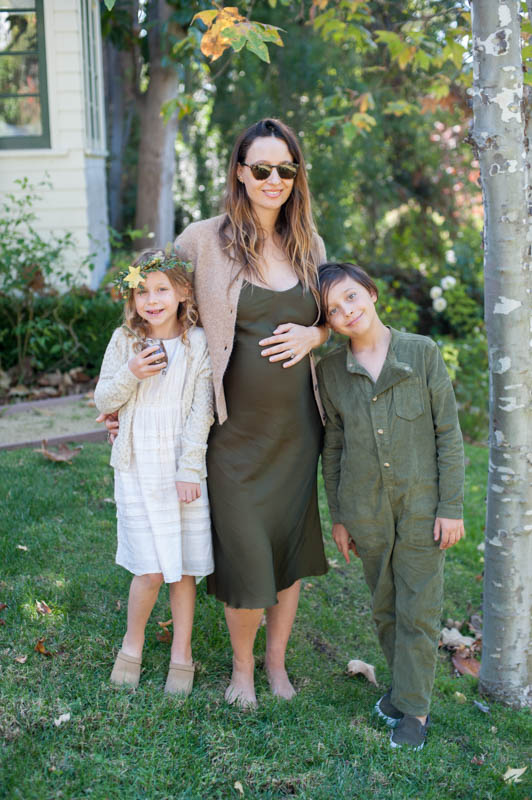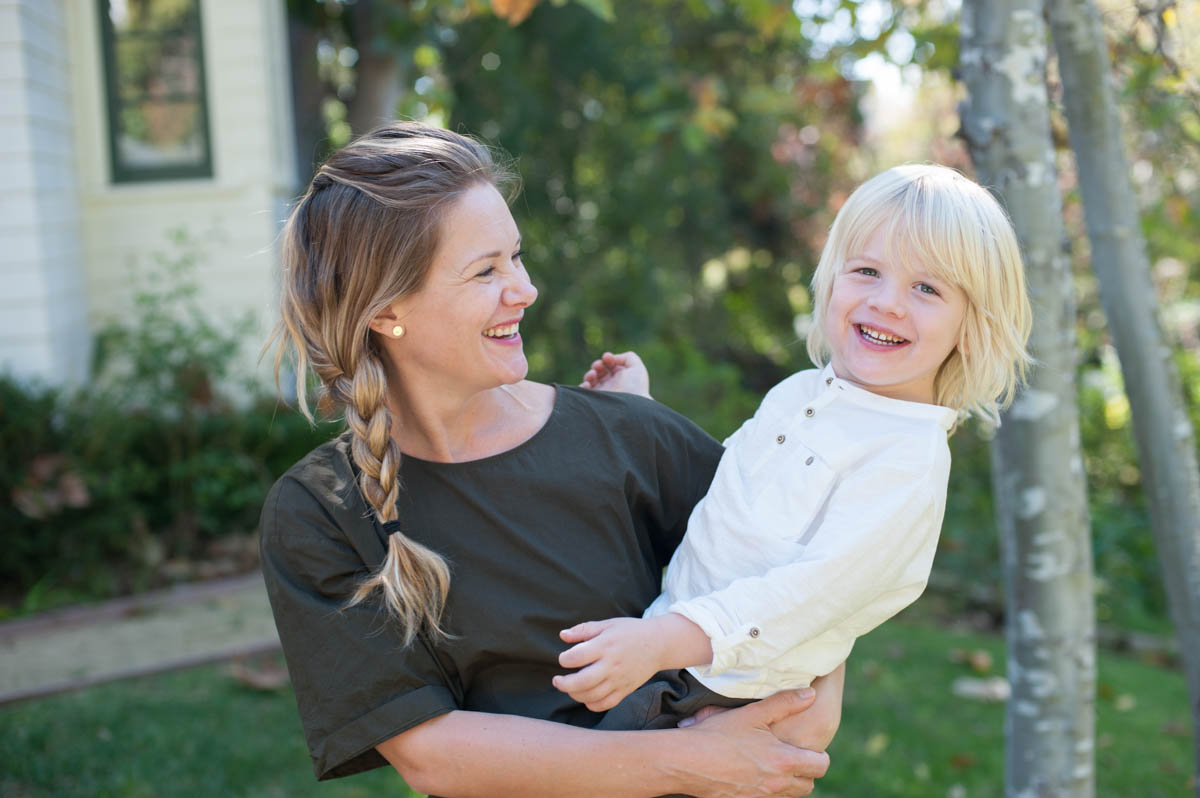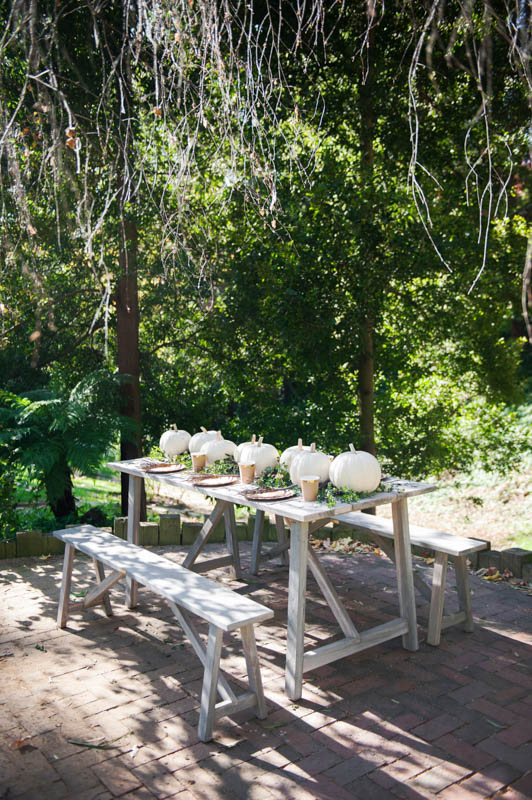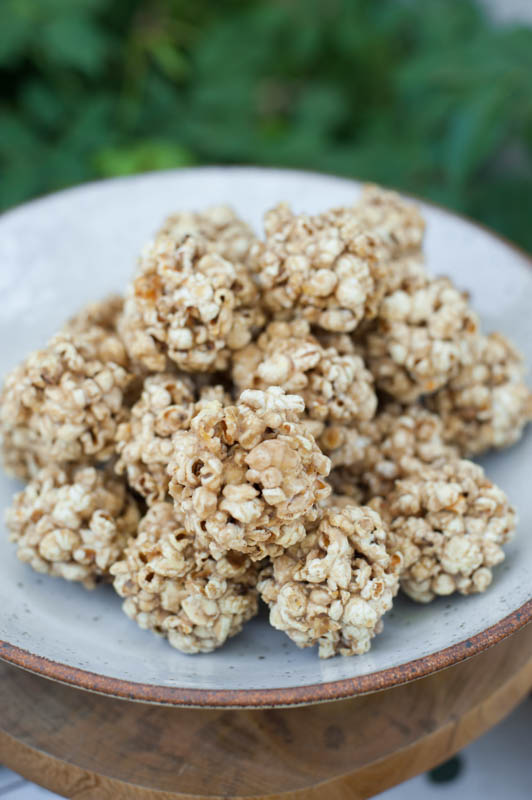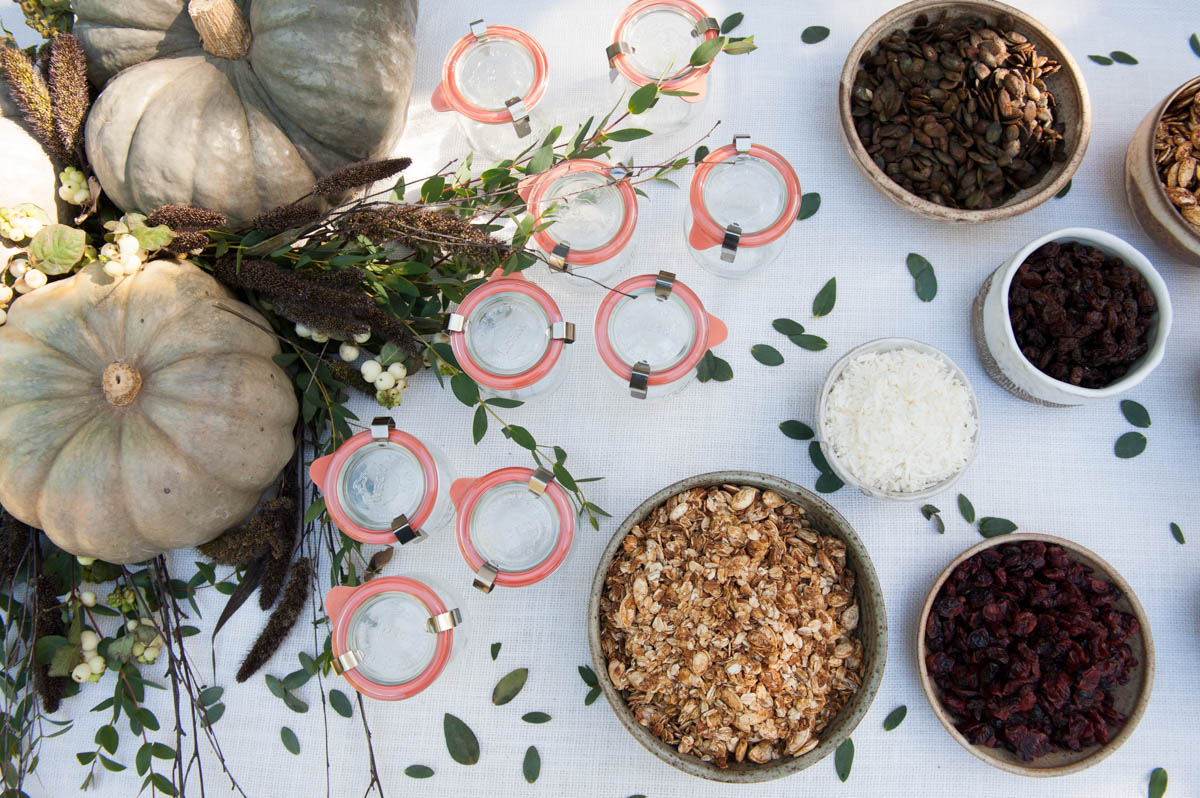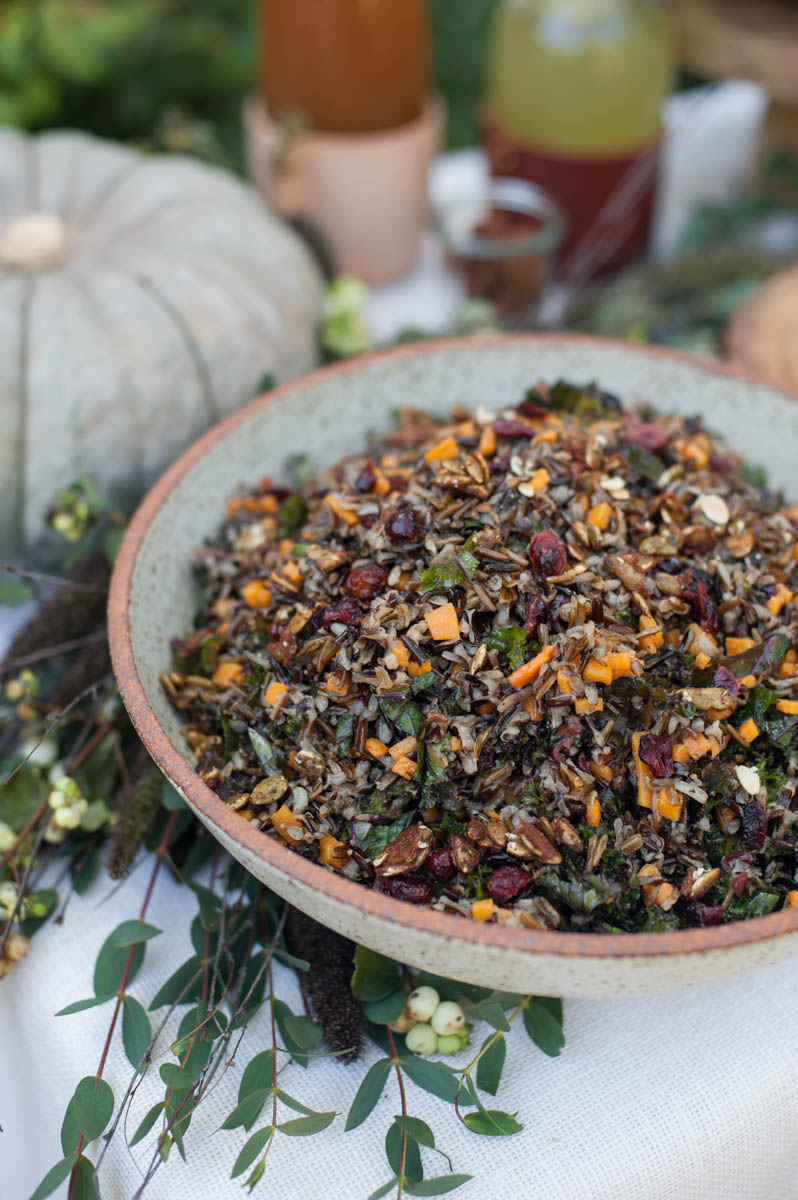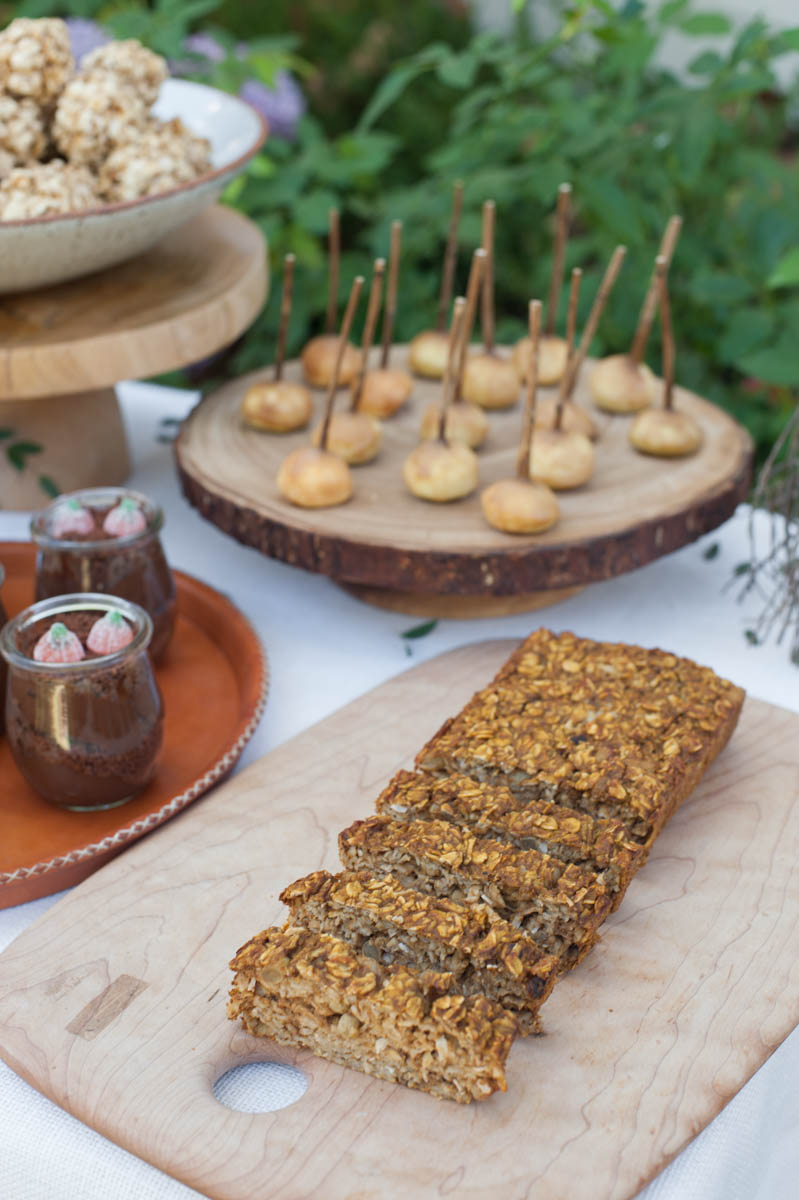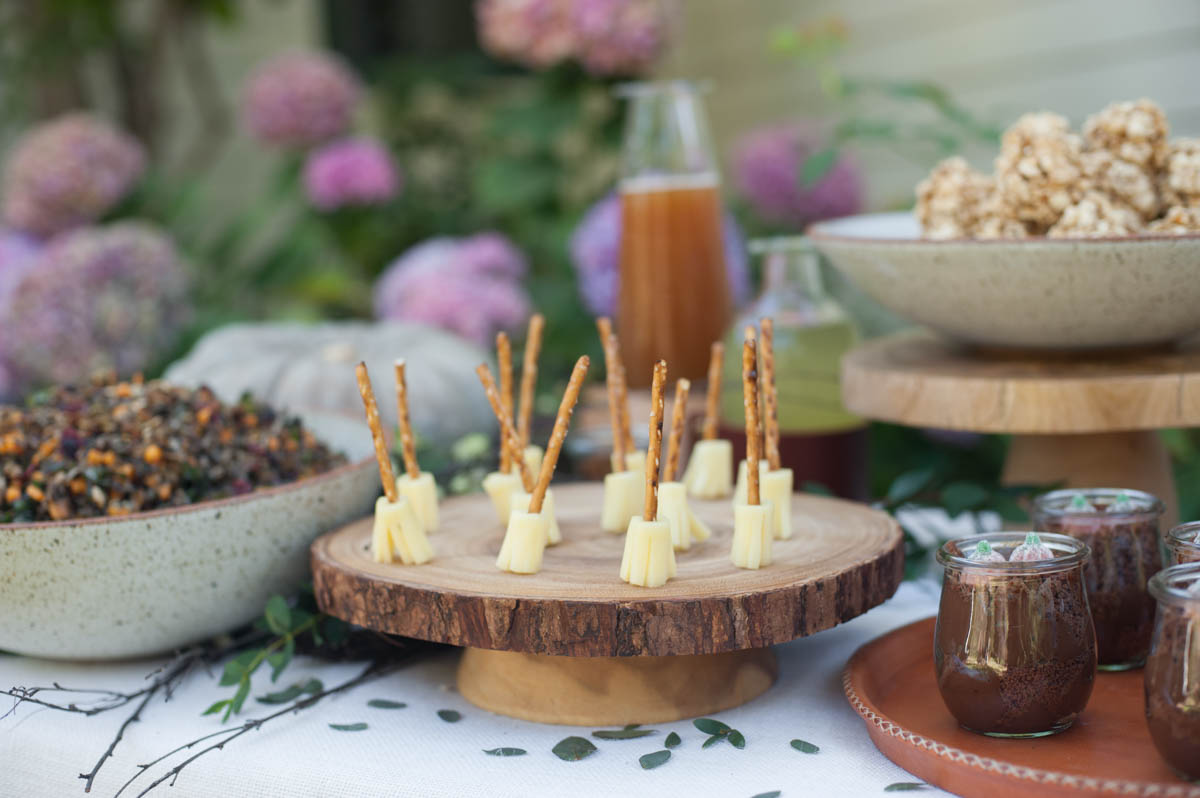 Soft Pumpkin Granola Bars
Recipe
Soft Pumpkin Granola Bars
Ingredients
2 cup

473 ml

rolled oats
1/2 tsp kosher salt
1 tsp cinnamon
1 pinch cloves
1 pinch allspice
1/4 tsp nutmeg
1/4 tsp ginger
1/2 tsp baking soda
2 eggs

1 1/4 cup

296 ml

almond milk

1 cup

237 ml

pumpkin puree
2-4 tbsp honey (depending on desired sweetness)

3/4 cup

177 ml

toasted and chopped nuts, pumpkin seeds, flax seeds, dried fruit, or any other mix-ins (optional)
Preheat oven to 400 degrees. Prepare a 12-inch loaf pan and set aside.
In a large bowl, combine all dry ingredients. Mix in vanilla, eggs, almond milk, pumpkin, and honey. fold in nuts/seeds/fruit/mix-ins, if using.
Spread evenly in loaf pan. Bake for 35-45 minutes, until the top is set and starts to darken.
Let cool and slice into 1-inch bars. Store in the fridge or freezer.