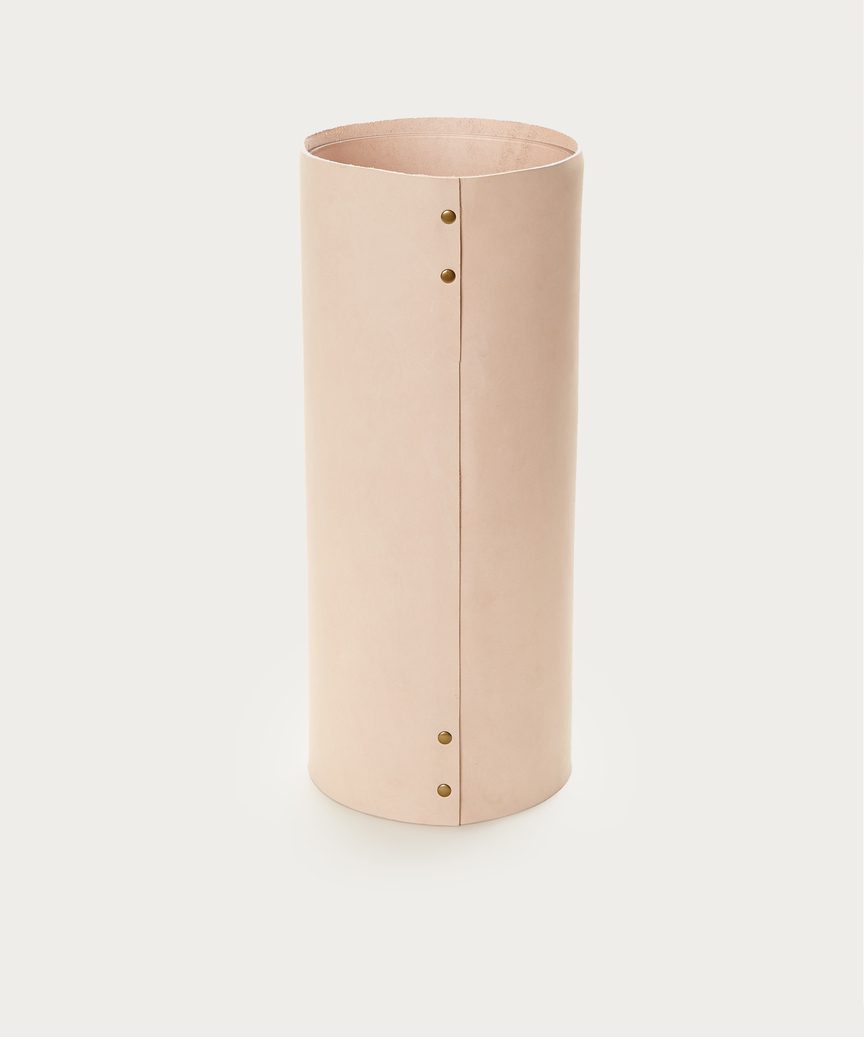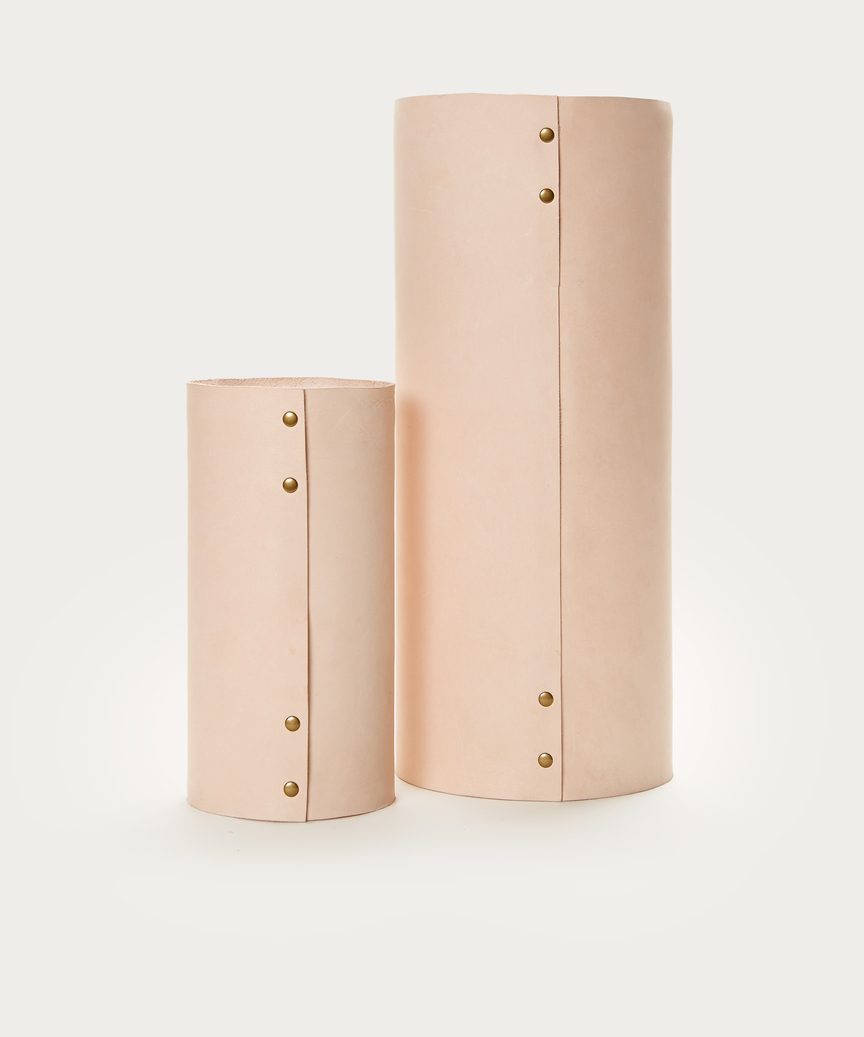 Jenni Kayne
Large Leather Rivet Vase
Natural
Or 4 payments of
$71.25

Wrapped in naturally tanned leather using a vegetable-based dye, this glass vase is our favorite statement piece for any arrangement. 17" tall with a five-inch opening, the leather features antique brass rivet closures at the side. Because of the nature of natural leather, small imperfections will be visible until the leather darkens over time, developing a rich patina.
Dimensions
Measures 17" tall with 7" opening.
Materials
Glass with leather outer. Made in Los Angeles, CA.
Additional Details
To clean, hold at the base and carefully remove the leather sleeve. Wash the glass in warm, soapy water. Air dry. When completely dry, slip the leather around the vase. Do not submerge the leather sleeve in water, rather, treat the sleeve as you would any other leather object—spot clean with a dry cloth.